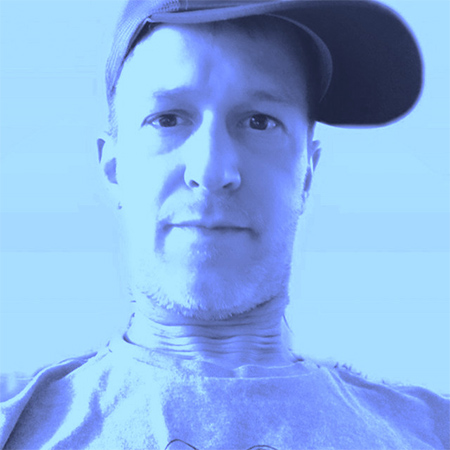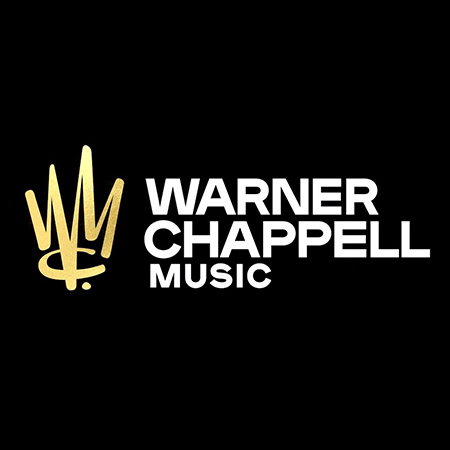 Erik Anderson - Hillsborough, NJ, USA
Erik reports, "I just checked TuneSat this morning, and lo and behold, my first detection!! A lofi Hip-Hop track of mine got used on a German news show! The deal came through TAXI for a Chill-Hop listing last July, and the library just released the album in December. Super excited about this! It's not my first placement, but it is my first international placement, and is also my first lofi Hip-Hop placement!
Since starting with TAXI in late 2020, I now have music in three really good libraries, all of which are showing results! I reached out to one of the connections, and gave him a 'Hey, how are things?' email with a link to my website, and he loved a bunch of tracks and asked me to make him two albums! These are ALL directly from TAXI listings!! I have to give a lot of credit to TAXI for the connection, for the initial listing which piqued my interest in this new genre, and for the encouragement, knowledge and guidance given by the staff and weekly TAXI TV episodes. Thank you, TAXI!!!"
Congratulations on your first placement, Erik. You'll always remember your first! And may there be many more to come!!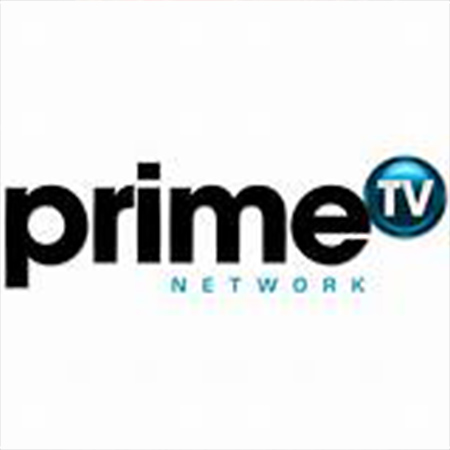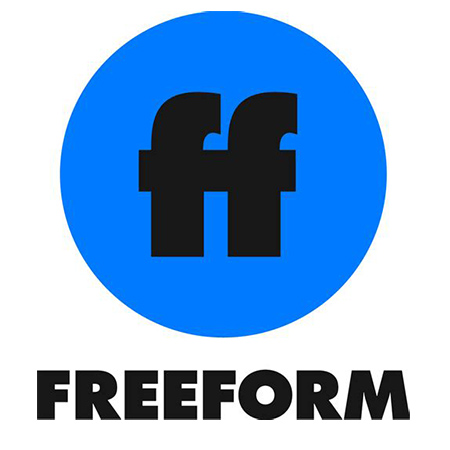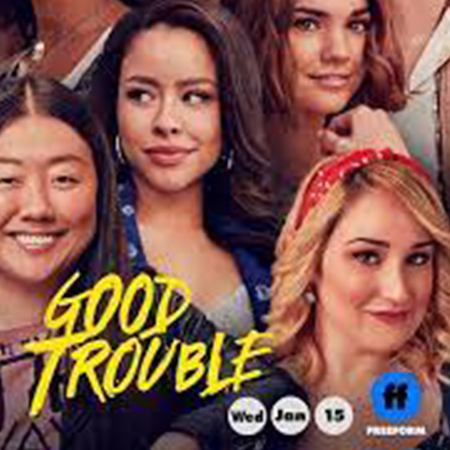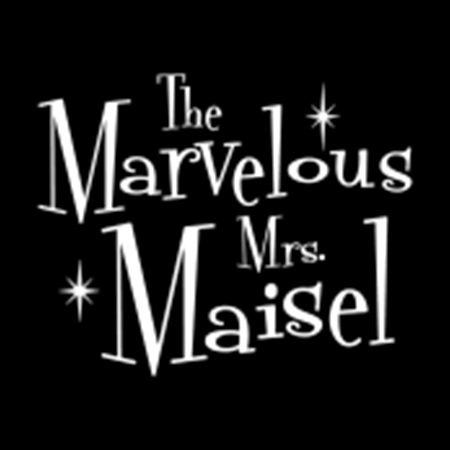 Bob Mete - Earlysville, VA, USA
Bob reports, "I have to say that 2023 is off to a great start. I was recently notified that two of my Jazz piano trio songs have been placed in two different shows. 'My Chardonnay' was placed in Good Trouble on the Freeform Network, and 'Look My Way' has been placed in The Marvelous Mrs. Maisel, which will air on Amazon Prime soon.
Also, some Road Rally success… During a mentor session, I found a very talented singer /piano player. We started a co-writing project, and it has been signed by multiple music libraries. I am so grateful for all the hard work TAXI does for us on a daily basis. Every quarter when my BMI statement comes in, pages and pages of shows, and it is all possible because of TAXI."
We couldn't be happier for you, Bob, but don't forget that it's the quality of your music that's the real reason you keep getting placements. And we're glad to have played a role :-)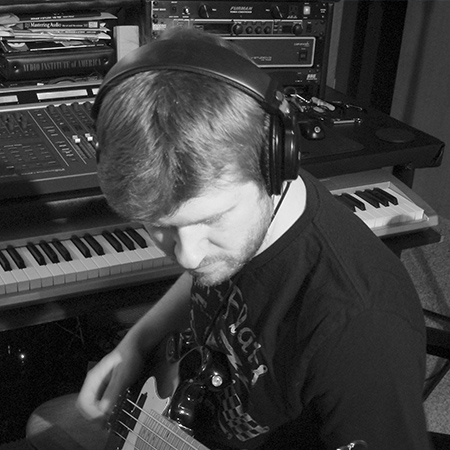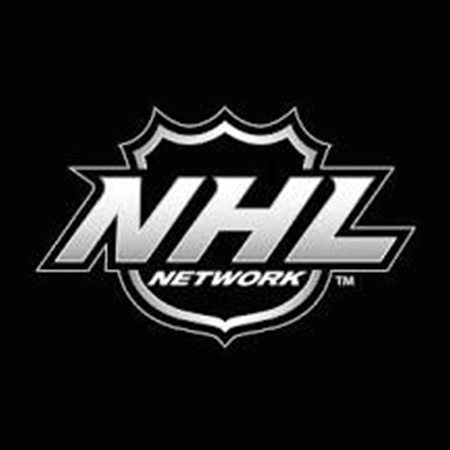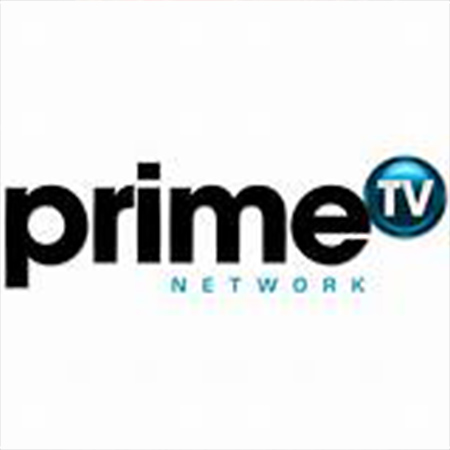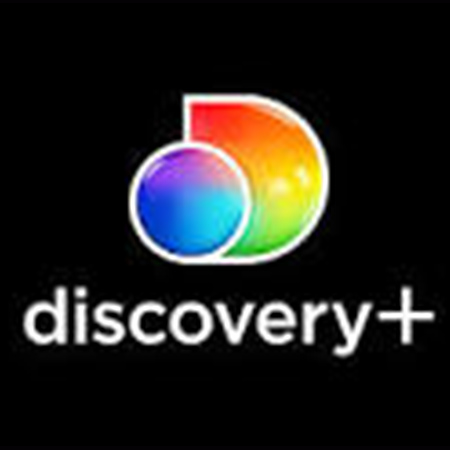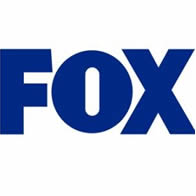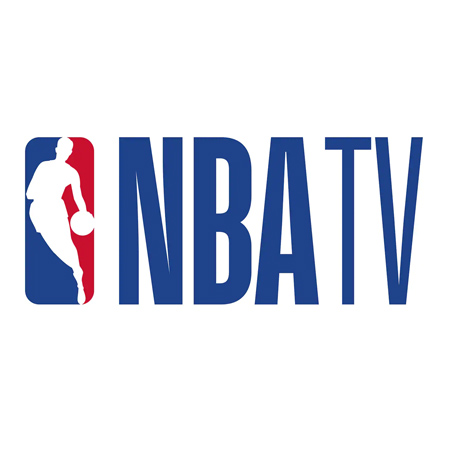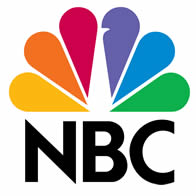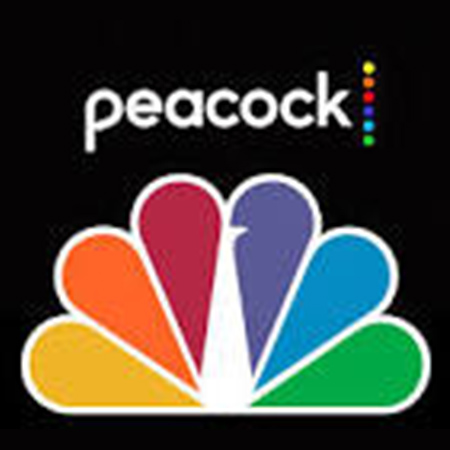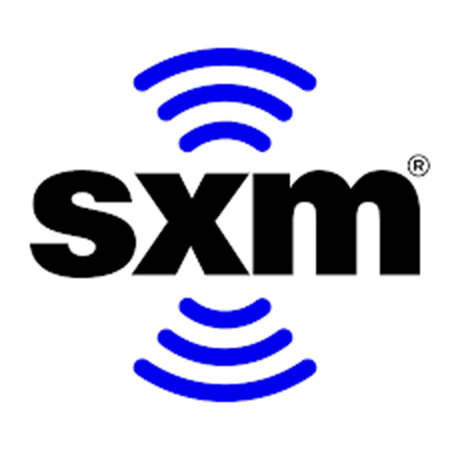 Brad Miller - Shakopee, MN, USA
Brad has some really exciting news, "A little over three years ago I was fortunate enough to sign with a very busy, high-end production music library due to a TAXI forward. Initially it was for 2-3 songs. However, I was able to complete multiple albums for them over the last few years while expanding what genres I was able to produce music in.
As a result of my TAXI membership, I've had over 600 placements just this past year on several networks, including Discovery+, Peacock, Amazon Prime, AMC, Reelz, CBS, FOX, NBC, NBA, NHL, ESPN, TNT, USA, and Sirius XM to name a few. TAXI has definitely paid off for me!

Michael's guests on TAXI TV were very helpful to me when I was trying to start writing in different genres. They always had great advice on how to approach writing for a new genre, and what to expect from libraries when you get your music signed."
Wow, thanks for letting us know about those 600 placements, Brad! It's amazing what a single forward from TAXI can lead to! Please keep us in the loop, and tell us what your number was for 2023. We can't wait to hear!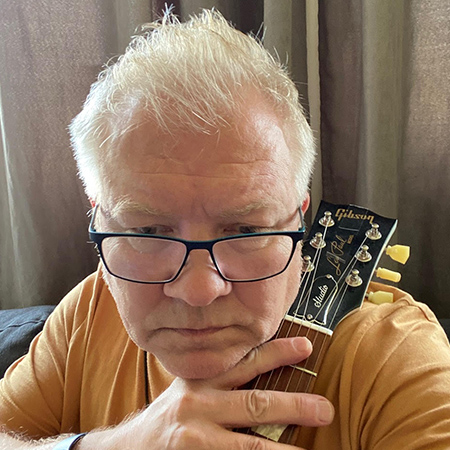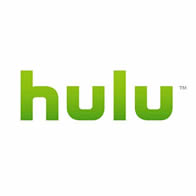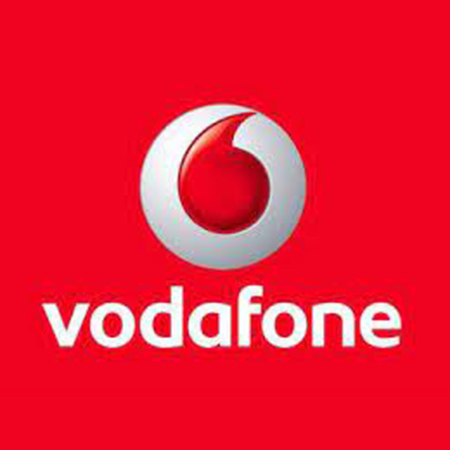 Ove Shei - Vesteraalen, Norway
Here's some really cool news about a placement in a Vodafone TV commercial, from Ove! "August of last year was my 'breakthrough' with TAXI. I landed music in three episodes of the TV show, The Con, running on ABC and Hulu. After that, another placement came through!
Then I had success getting more publishers, not only in the U.S., but in England, Germany, and Australia, as well. All of this is directly related to my TAXI membership.
And now, I landed a placement through a publisher I got in contact with through TAXI a couple of years ago. I had worked with him on several projects, and he reached out looking for some '50s music for a commercial.
I was actually at a pub drinking beer when I got the email, and it was kind of urgent. The next day, started working on music for the TV commercial, and sent it off to the publisher. A couple of days later, I received an email saying it 'looked like' my track had been picked. Changes needed to be done to make it fit with the video, and at last I got an email saying they were to use it. And the client was Vodafone, a huge world-wide company.
Needless to say, but this would never have happened if it wasn't for TAXI. The publisher is a major player, and thanks to TAXI I've been able to get a relationship with him over time. And as we speak, I'm working on a new project with the same publisher for a huge client. Maybe another placement on the horizon.
So, what's the deal about TAXI? You make connections of course. But maybe the most important thing is to pay attention to the submissions that don't get forwarded.
The screeners are top notch, and you have to pay attention to the feedback they're giving. This has been the hard way of learning for me. If what you are submitting isn't good enough, deal with it, learn from it - and repeat.
I recently renewed my TAXI membership, and it was a no-brainer."
Congratulations on all of the success, and especially the Vodafone commercial, Ove! Thanks for keeping us in the loop on that, and we're very, very happy for you! You're living proof that if you use the tools TAXI gives you, and listen to the feedback, you can accomplish great things!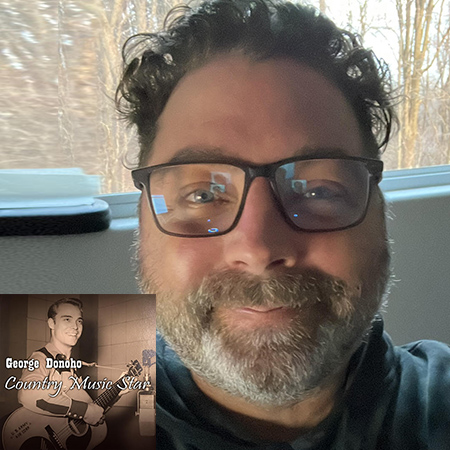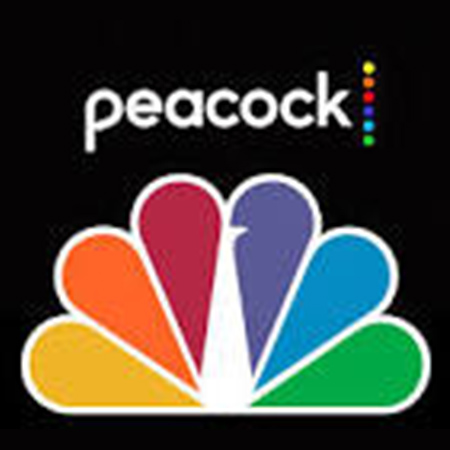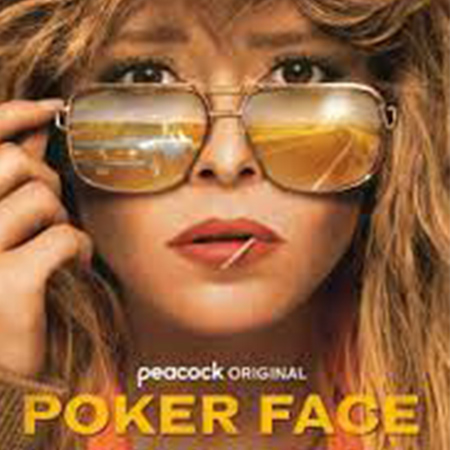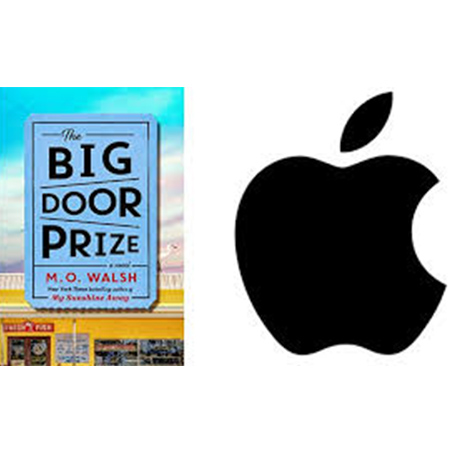 Adam Kenyon - Sand Lake, MI, USA
Here's some cool news from Adam, "I want to share that through some TAXI listings, one of my late grandfather's vintage recordings [that I represent] was used in an episode of the Peacock network series, Poker Face. And an Apple TV+ series is planning to use another of his recordings used in a show called, The Big Door Prize.
That track, 'Country Music Star,' was forwarded by TAXI to a vintage music library. The contact at the library was excited about the track, and asked me if I had any more and I told him about the other side of the 45, a song entitled, 'Turn Around,' which was in bad condition.
The library offered non-exclusive deals for both tracks, even though the one was a long shot because of its condition.
Meanwhile, over the last couple of years, I continued to submit those songs to TAXI listings for non-exclusive deals for vintage music. Then, I acquired another copy of my grandpa's 45 which was in better condition than my first copy. I had that copy digitized, and it sounded great. I signed both songs to another non-exclusive deal for vintage music which was also through a TAXI forward. What I like most about TAXI is that, for me, it eventually proved to be a door to big-time music industry connections."
Congratulations for keeping your grandfather's memory alive with these awesome placements, Adam. We hope he's watching from above!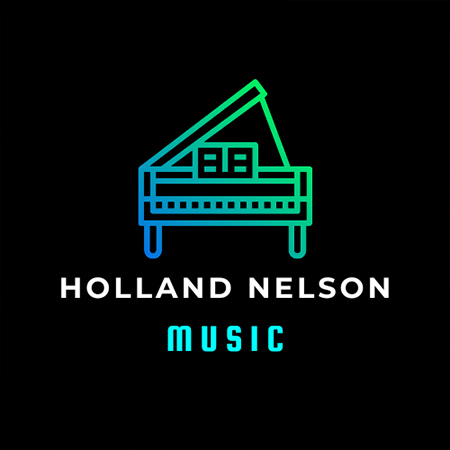 Holland Nelson - Plano, TX, USA
Here's a nice report from Holland, "Thank you Michael and all the TAXI team for your help and support over the past nine months. Although I have been a TAXI member since only July 2022, I have been excited to have 21 songs and instrumentals forwarded, so far.
TAXI forwarded my instrumental, 'Crazy Dog Bar,' for a listing in August 2022. The listing mentioned a well-established international Music Publishing and Licensing Company that is expanding their catalog and the listing also said, 'Trust us, this is a catalog you want to be in,' and now I am in a catalog with some incredibly well-known songs! None of this would have happened without TAXI. You and your team provide a fantastic service for songwriters.
The company is in NYC, and has been amazing! I am so thankful to TAXI for sending in my instrumental, as this initial contact has made all the difference! The company's team has been very supportive and I love working with them.
During the past several months, while we were back and forth regarding the agreements, I submitted several other songs, and have had more forwarded.
TAXI has taught me a lot about the inner workings of the music business. Although I would much prefer to concentrate on writing, I know that the 'business side' of music is critically important, so learning some of the 'do's and don'ts' from TAXI and the screeners has been very valuable. A lot of songwriters, including myself, don't always welcome critiques, but constructive feedback helps us grow and adapt. I welcome change and try very hard not to let my music get stuck in any particular genre or vibe. By rewriting and listening to feedback I have received from TAXI screeners, I am definitely a stronger songwriter than I was before joining. It's a process that is uncomfortable at first, but so important for growth. TAXI has definitely made all the difference in my music, and the potential for more opportunities in the future.
Last thought - there are a lot of critics in life, and many target TAXI, which is unfortunate.  People can target concepts they don't understand, or parrot other people's points of view. I have read online reviews about TAXI, both positive and negative. But knowing firsthand what an excellent service it is for thousands of independent songwriters and musicians, my advice is to take the leap of faith and join!! I have not seen even one downside to membership in TAXI, and I have told all of my songwriter friends about how much it has helped me. I will continue my membership with TAXI, and plan to submit a few new instrumentals this coming year. So, thank you to all of the TAXI team! You're amazing!"
Well, your music is amazing, Holland, and we're thrilled that we were able to help you get signed by that top-shelf company! It's just a matter of time until you start getting some really great placements from that awesome company!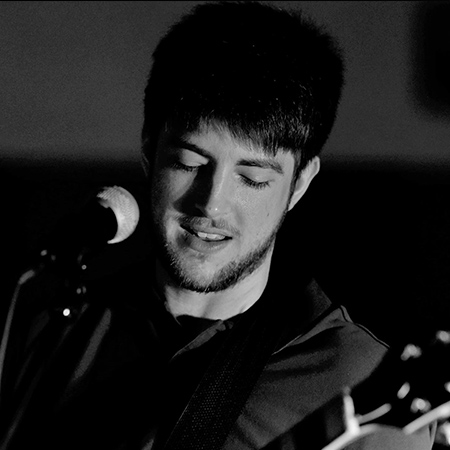 Brent Isom - Saint Joseph, MO, USA
Here's a quick note from Brent, "I just finished signing an agreement for 13 tracks to a music library! The library initially received five of my tracks through a TAXI listing, then asked me to compose several more. I'm super excited about this relationship, and very grateful to TAXI for this opportunity! This marks my third deal with a music library resulting from music forwarded through TAXI!
My favorite thing about TAXI is getting the opportunity to write to the brief and receive feedback. Also, just being a part of the TAXI community."
Congratulations, Brent! Our favorite thing about you (other than your music) is that you took the time to let us know about these awesome deals you've signed!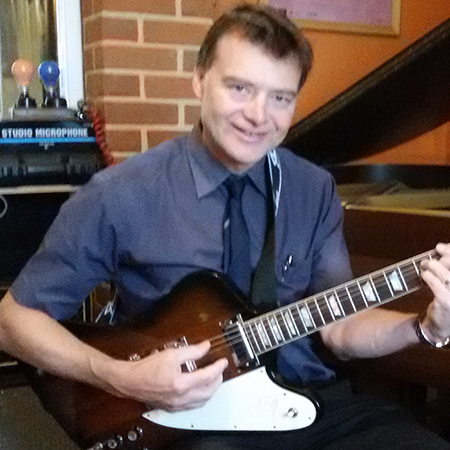 Matthew Gough - Frinton-on-Sea, Essex, UK
Matthew let us know how his "strategy" in what to submit has really paid off! "I'm delighted to say that following a forward from TAXI, I now have three tracks on the album, James Bond Lullabies. Thank you to TAXI and to the Members of this forum for their advice and comments, which I read and try to learn from.
The deal came about after I submitted a couple of tracks for a listing that requested lullaby versions of James Bond Themes for an album to help children sleep. I am used to producing my own compositions, but I like the James Bond Themes, so I thought I'd give it a go. I decided to pick slightly lesser known Bond Themes in the hope of 'swimming in a smaller pond', so I picked 'The Living Daylights' by A-ha, and 'View to a Kill' by Duran Duran. I stuck with piano, trying to keep it simple and remembering at all times that a child has to be able to sleep through the tracks! I find it's easy to overdo things.
I was delighted that TAXI forwarded 'A View to a Kill,' and a few months later, I heard from the music library. I had tweaked 'The Living Daylights' as suggested by the TAXI reviewer, and asked if they might be interested in that one as well, and they took it. Sensing opportunity, I quickly recorded, 'We Have All the Time in the World' by the great Louis Armstrong and tried my luck with that. They really liked it!
As a result of all that, I now have three tracks on a 12-track James Bond Lullabies album on Spotify, Apple Music, YouTube, and other platforms. I know it's not frontpage news, but it's just great to see that something with my name is being streamed and listened to.
Through TAXI, I now want to put all I have learned into practice and build up more successes. That's what I love about TAXI. It's not all about the 'listings.' That's only a fraction of it. If you listen to the feedback, don't get too proud, learn from the mistakes, and use the resources such as the Forum, TAXI TV, and Recording Magazine, you will get somewhere eventually – and it might be in the most totally unexpected genre!"
Congratulations, Matthew! We think your submission strategy was very smart, and we're very happy for you that it paid off!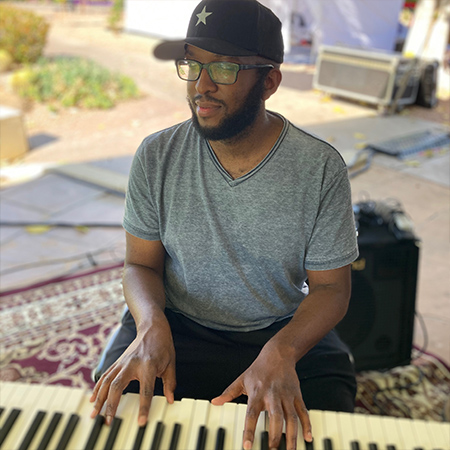 Michael J. Torregano Jr. - New Orleans, LA, USA
Here's an interesting twist reported by Michael. "I recently completed my first album for a music library. It was my first time composing anything in this genre, and I wouldn't have ever thought to write in this genre had it not been for a TAXI listing.
The crazy thing is that I have submitted to this company several times on my own and never received a reply.
I guess that's the magic of being a TAXI member, being able to see what music libraries are currently looking for so that I can submit music that they need. I'm excited about having a new library to build a relationship with over the coming years.
This is the second deal that I've signed because of a TAXI forward. I composed 10 tracks for a TAXI listing, five of which were forwarded to the music library. Within about a week, the library reached out, and asked me to complete a 10-track album for them. I was able to use the feedback, on the tracks that TAXI returned, to revise the tracks and submit them to the library. They listened and signed all 10 tracks!
I'm excited to have a new library that I can build a relationship with, and grow as a composer and producer. Thanks, TAXI!"
That's great news, Michael. And thank you for pointing out that the very same company hadn't responded to your submissions to them without using TAXI, but responded and signed 10 tracks after you used the advice from our A&R team to improve the tracks!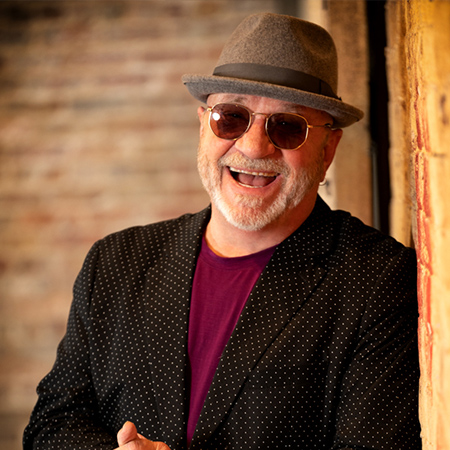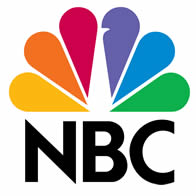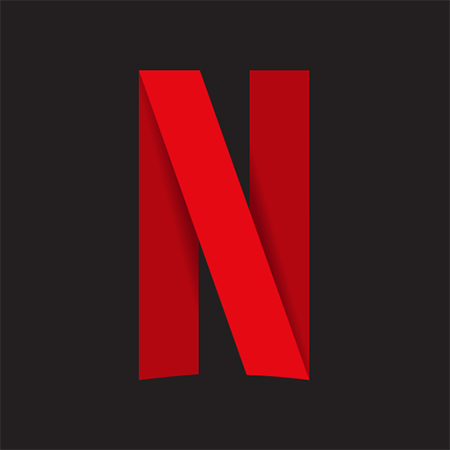 Derrick Procell - Deerfield, Illinois
From the label/publisher: "We hope this finds you well! Looping in our friends at TAXI with some exciting news. Writing to let you know that 'Little Girl' was used in episode 1113 of the show Chicago Fire, which airs on NBC. The title of the episode is, 'Man of The Moment,' and it initially aired on 2/15/23.

It's definitely up for streaming – I'd just Google the episode title for options. Congrats to Derrick, and as always, THANK YOU, TAXI!!!"

Derrick responded:
"Ah yes... that was just recently. 'Little Girl' was a song that I co-wrote with my bandmate, Jim Krzych, in our '80s band, Arroyo. We were a very popular band from Milwaukee that played around the Midwest opening for acts like Molly Hatchet, REO Speedwagon, and Gregg Allman.
[An awesome record label I met through TAXI] acquired the song, along with others from the band's catalog several years ago. I had already had a very good long-term relationship with the company, and  I've had numerous placements in television shows, and even a few movie placements through them over the years. Some notable shows are: King of the Hill, The Office (final episode!), This is Us, Boston Legal, The Americans, Criminal Minds, and True Blood. I also had a song in the Oscar-nominated film Lady Bird, and the Netflix original movie, Holidate.
Although I'm not currently a member of TAXI, I was a charter member when Michael Laskow was rolling it out! It was this connection that led to my successful relationship with this company.
I thank TAXI for being there for me and doing what they do for folks who are outside the major entertainment markets. I can only imagine it now with easy digital transfers, etc. I still have fond memories of submitting songs via 'cassette burritos!'"
Congratulations on all of those terrific placements, Derrick. And yes, the company we introduced you to many moons ago is great at what they do, and we're so happy that you've enjoyed some impressive placements with them on some really big TV shows! Don't be a stranger!!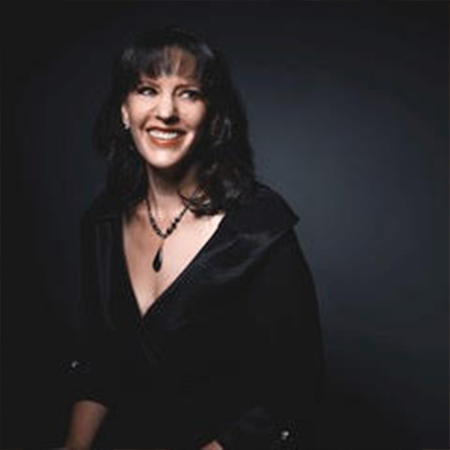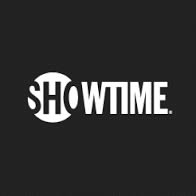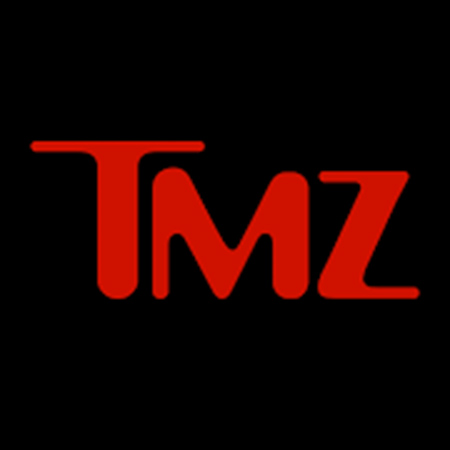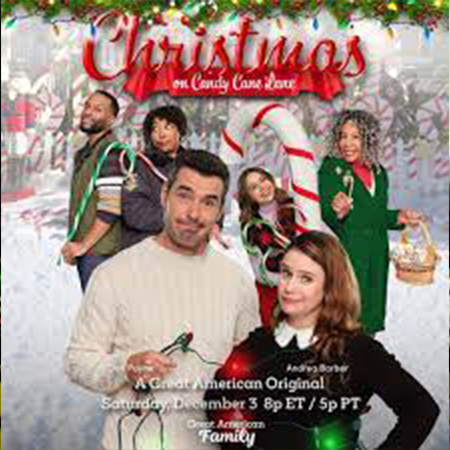 Elna Myburg - Kingwood, Texas
Elna let us know, "I just saw that my music was featured three times in Showtime's late-night talk show, Ziwe, the feature film, Christmas on Candy Cane Lane, as well as placements in 11 episodes of TMZ because of TAXI connections, so I'm even more grateful now. My most recent placements came about because of connections I've made with production music libraries thanks to prior forwards by TAXI. Due to those forwards, I've been asked to produce albums for different libraries, and continue to work for them.
 
Without TAXI, I would not have made those connections with people in the industry who can get my music to the right ears. It's been an amazing journey!"
Wow, Elna, the hits just keep on coming, and we are so happy for you. We wish you continued success, and thanks so much for keeping us in the loop. We always love hearing from you!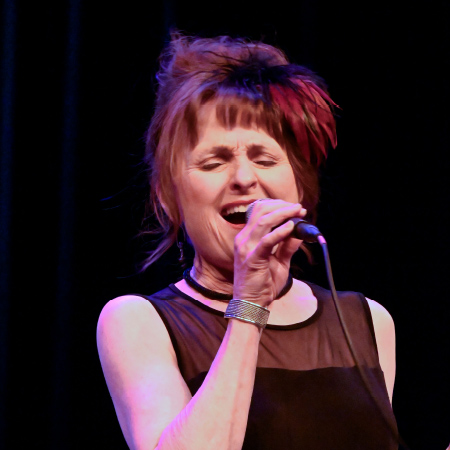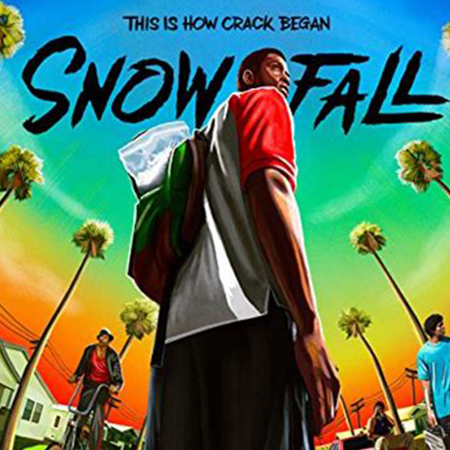 Maggie Laird - Vashon, Washington
Maggie reported, "I want to let you know that a publishing deal for my song 'Leon' — with a great company I met through TAXI back in 2016 — has resulted in the song being featured in the TV show, Snowfall (released on Showtime and then FX), and soon thereafter 10 more of my songs were included in another publishing deal with the same company. It took about five years from the signing of my song to the placement on Snowfall.
It's nice to know there's progress being made out there even if it takes a long time. As the CEO of the company said, 'Good things happen to those who wait!'"
Maggie, we completely agree with the CEO's comment that, "Good things happen to those who wait!" Congratulations, we're very happy for you! Thanks for letting us know!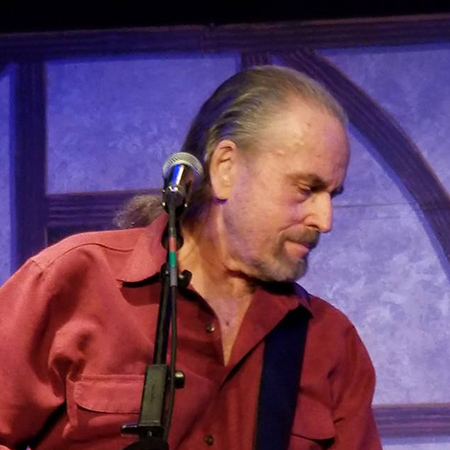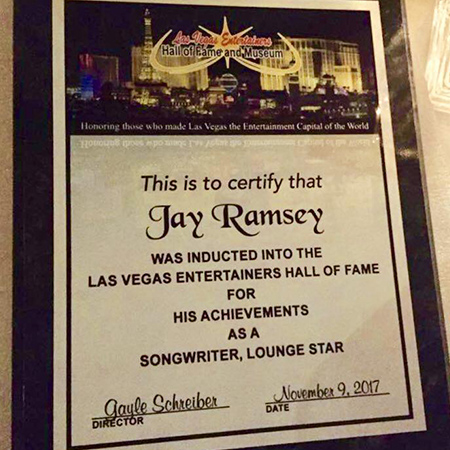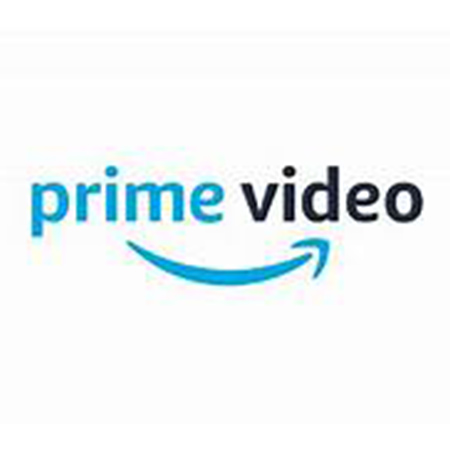 Jay Ramsey - Las Vegas, Nevada
Jay Ramsey and his partner Bob Kelly told us about another great placement. "A publishing deal made through TAXI many years ago has yielded a great placement for our song, 'Playing with Fire,' in Amazon Prime's new series, Daisy Jones and the Six. We had hundreds of reel-to-reel songs disintegrating on shelves until TAXI hooked us up with this wonderful publisher some years ago. I thank you every day. My long-time recording engineer and production partner, Bob Kelly, was on the board and our bandmates in our group, Expression, accompanied me on the demos that continue to get licensed by this publisher."
Congratulations on this really cool, new placement Jay and Bob! Daisy Jones and the Six is a great TV show, especially for musicians! So happy that the deal you got through TAXI years ago continues to get your music heard by people all over the world, and earn you some nice PRO payments in the process!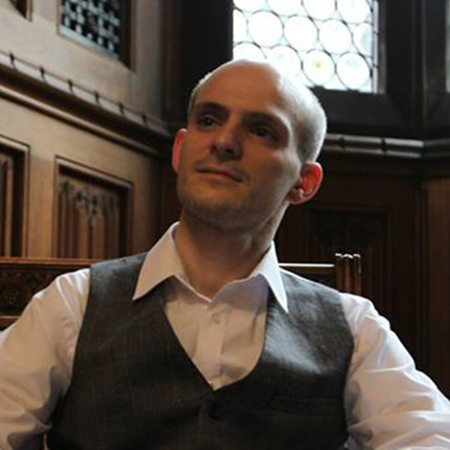 Marco Iannello - Manchester, England
Marco checked in to say, "Thank you very much, I am very grateful that I have been getting a few more usages of my music. I have not been a member for a few years now, however, of those placements I racked up, one was through the music library that actually offered me my first deal through TAXI. I have been working with this library that specializes in music from the Middle East and near East Asia for a few years now. Specifically, I got a Middle-Eastern flavored tension drone I did with my collaborator, Max Carrey, used in its entirety in E60's documentary, Qatar's World Cup, on ESPN. Fun fact: the documentary premiered on the last day of the recent Road Rally. I remember I was in the Westin hotel lobby, eyes on one of the TV sets, and saw the documentary beginning and thought to myself that it would be lovely to have one of my pieces of music used in it. The next day, TuneSat picked up the placement.
Other placements resulted from a forward of a dark dramedy piece that my peer and fellow TAXI member, Vincent Nicotina, and myself did together. The library got in touch mentioning they were collecting music for the second season of The Con on ABC. Eventually, Vincent and I signed two more tunes with them and we had a couple of placements in two different episodes of the show. It was quite something hearing our music playing under Whoopi Goldberg's narration! I may not be a member anymore, but TAXI certainly gave me the tools I needed to be able to navigate the industry. Thanks to that, I have been successful in understanding the business and writing better music. Last, but certainly not least, I cannot stress enough the importance of the Road Rally. It's worth the membership fee alone - meeting people from the industry as well as peers, and making new friendships is absolutely invaluable, as it is attending panels and classes. In fact, the whole experience is just incredibly educational, but at the end of the day it is important that one puts in the work so that one can become successful."
Congratulations Marco, and thank you for the kind words about TAXI and the Road Rally! Continued success to you and all of your collaborators!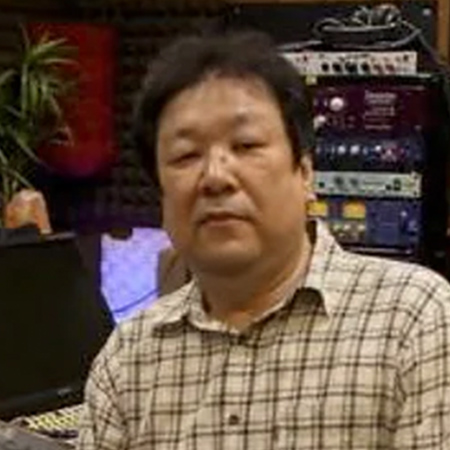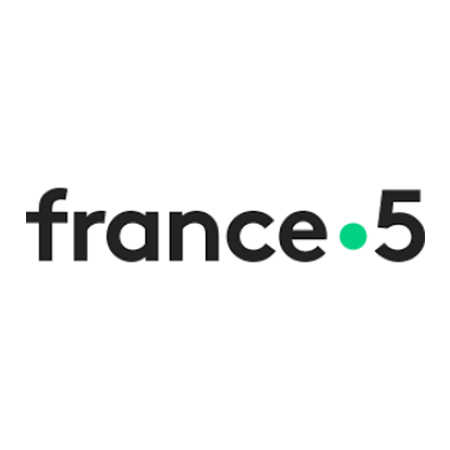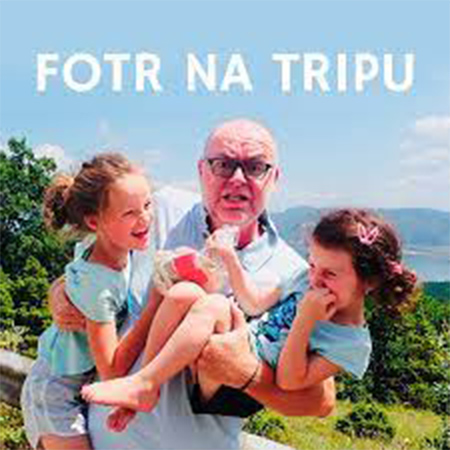 Minoru Amino - Coopersburg, Pennsylvania
More great news from Minoru! "Thanks to TAXI for these placements and deals. They resulted from my submissions being forwarded.
 
The most recent deal came from a music library in Hollywood through a TAXI forward in January. That was a traditional Japanese Instrumental listing. I got a message from the company's CEO a month later. He asked me to send the signed contract ASAP since he had a pitch for it. I did right away. But the pitch did not succeed since it was not sinister enough. Then, he asked me, 'If you are up for it, I could use a few more songs for this album, and if you could make a sad and maybe evil sinister one that would be great.'
Some other recent placements are: a traditional Japanese instrumental that was placed on France 5's Echappées Belles, episode 'Weekend à Aix-en-Provence.' That placement was through another music library I was music connected with through a TAXI forward a couple of years ago. I've also found additional placements on BMI since then.
One of my Brazilian percussion Instrumentals was placed in a film named, Fotr Na Tripu 3, in the Czech Republic, and some of my other traditional Japanese Instrumentals were aired in the UK and Japan. These placements came from a company in London I met through a TAXI forward of a Latin listing around three years ago. I have built a good relationship with them. Since then, I have provided music to various countries, including: Cuba, Mexico, Brazil, Japan, China, Tibet, etc. I plan to provide 10 songs for their JPOP album at their request.
TAXI has listings of all genres, and composers can challenge their favorite genres, or try new things, or discover new genres that suit them. You can also make up for what you lack with the feedback of the TAXI's screeners. I learned a lot from them and the accumulation of small steps is the shortcut to success. I really appreciate your support a lot. Thank you TAXI!!"
We are so happy that placements are beginning to happen for you on a regular basis, Minoru! You've worked hard, and it's paying off in a big way. Heartfelt congratulations from all of us at TAXI!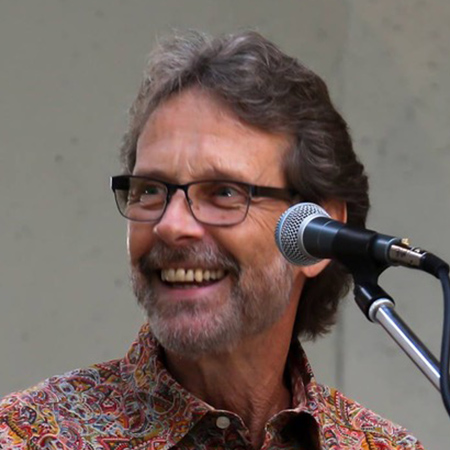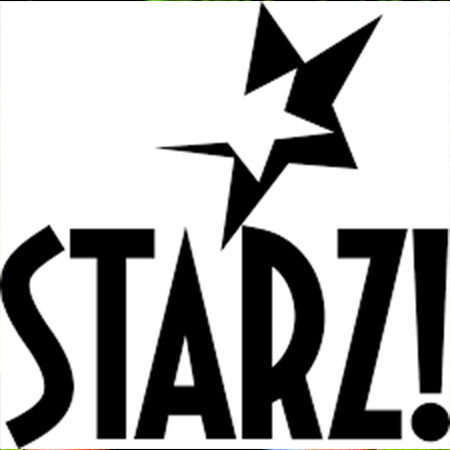 Martie Echito - Cambria, California
From Martie's publisher he met through a TAXI forward: "Good news! 'You Better Believe It' is in this week's episode of the STARZ series, Party Down (ep. 304). This one airs on STARZ on Friday, and will be up for streaming all sorts of places shortly thereafter."
Here's Martie's email to TAXI: "Thanks for the email! It's the 11th placement from this terrific company, and I'm so thrilled that they are working my old songs from the '60s, '70s, and '80s!  It's all from a TAXI listing from several years ago. I was able to meet the company's CEO at a TAXI Road Rally, right after he contacted me about the listing, and from there, this company has been amazing! They are honest, dedicated to the writers and songs, and truly nice people. It's because of TAXI… so THANK YOU again! 
TAXI is the best chance for writers to get their songs in the hands of industry people that don't just listen and critique, they offer guidance to help you re-write or upgrade your submissions to meet the exact requirements of the company making the listing. I learned early on to NOT take it personally if a song submission is returned, but to learn from the comments the reviewer is sharing. I have recommended TAXI to anyone that has asked me for the best route to take for getting their songs 'out there.'"
Well, thank YOU, Martie, and congratulations on all the placements you've had because of one TAXI forward. You're with a great company, and we look forward to hearing about the next 11 placements!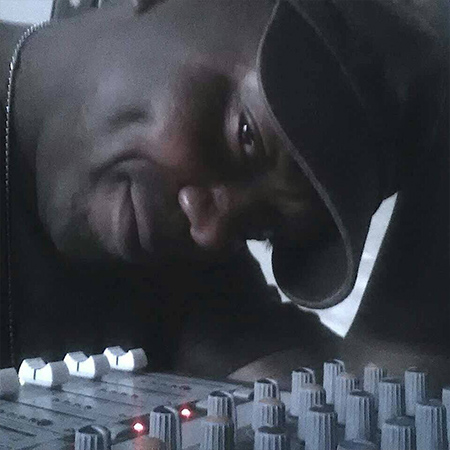 Aaron Northern - Cordova, Tennessee
This is a great story from Aaron! "So, this is more of an FYI to new members, and other members that feel frustrated. I became a TAXI member in May 2019, and right away went on to make ALL of the usual new member mistakes. I went to that year's Road Rally, and felt so out of place because I met so many good people that had a gang of forwards, and some with deals. I had a bunch of returns. I decided at the Rally I would learn whatever it took to have success. Surprisingly, I checked my email on the last day of the Rally and saw I had gotten my first forward. I got home and began watching TAXI TV and communicating with those I met at the Rally. As of now I have tons of forwards, and as of this month, over eight instrumentals signed to two music libraries. Hopefully placements are not far behind. So be patient.
My first deal was in February 2022. I ended up signing the TAXI forwarded piece, plus five more '90s Hip-Hop instrumentals to a great Music Library in LA. My second deal came in early March 2023, with another great Music Library in Canada. I was offered a deal for the forwarded Hip-Hop piece, but they wanted to hear what else I had that was similar. In the end I signed four instrumentals with them.
I write music in several different genres. One of the best things I love about TAXI is that it challenges me to write music in ways that are more out of my comfort zone. As a result, I can now write and arrange music more professionally. I can definitely tell a big difference in the quality of my music from how it was before I joined TAXI, to how it is now!"
Thanks for encouraging your fellow members with that great story of patience and persistence, Aaron. We think it's just a matter of a little more time before we start hearing about placements coming in from all these deals! Congratulations!!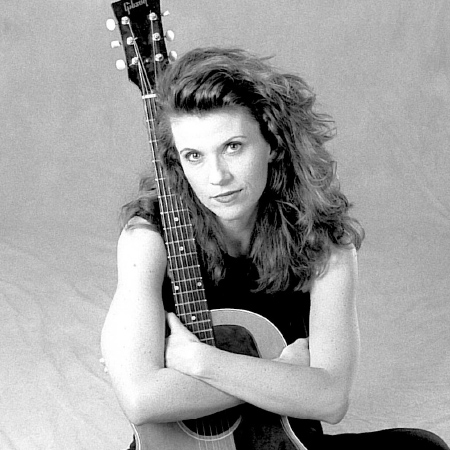 Anastacia Byrne Gibbs (aka Stacie) - Redondo Beach, California
From the record label/publisher that found Stacie through a TAXI listing, and had the music forwarded to them: "Writing to let you all know that the wonderful TAXI member, Stacie Gibbs, has signed a batch of tunes (both solo, and from her '80s band, GLASS TARGET) with our company! We're thrilled to have this material in the mix, and are expecting great things. So, congrats to Stacie - and as always - THANK YOU TAXI!!!"
Stacie wrote to tell us: "I signed a deal to place multiple songs with a TV & Film Music Library that specializes in 'vintage' music, and I met them through a TAXI listing.
I have been writing and performing since 5th grade, and have recordings dating back to 1978, so it was a great opportunity to get these old songs heard. I am now doing vocal and voiceover work, and writing and performing full-time after so many years of having a 'real job.' What I like most about TAXI now (versus back in the day when we showed up in person with audiotapes and lyrics wrapped around with a rubber band... although I did get to meet Randy Jackson at the Road Rally before he became famous on American Idol!). With streaming being so huge now, I like to take the time to really study the custom requests. I've learned that I'm actually quite good at writing on demand, which is something I never practiced diligently in the past since I was always considered a 'singer/songwriter.' I still write songs to perform, but I've learned that when trying to make a living on composing, it's much better to compose for the song request's specifics versus just throwing a pre-recorded song to the wall and hoping it sticks (something I did a lot when I first joined). TAXI is good at communicating those specifics. In contrast, I'm thrilled that my 'vintage' performances will soon be featured in TV and Film, and I'm looking forward to more song opportunities via TAXI's listings in the future."
Congratulations, Stacie! We're happy that you've been signed by that awesome company, and we have high hopes that you'll start to see some placements and income in the not-too-distant future. Be patient, but know that the company you're signed to is one of the very best. Our other members who are signed to them, love them!!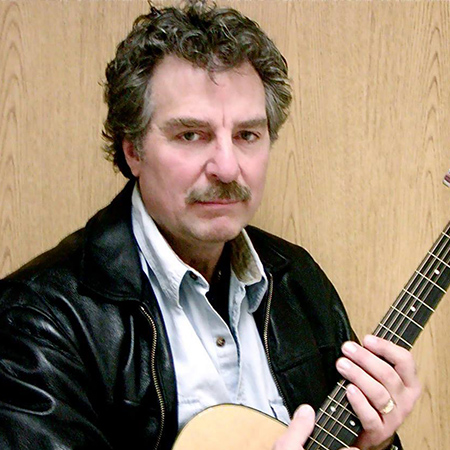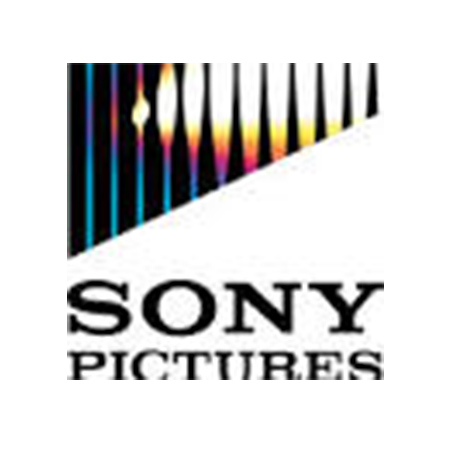 David Carlson – Blaine, Minnesota
We just heard about David's awesome placement in the latest Tom Hanks film: "It's been many years since I've been on the Forum. I owe so much to TAXI, and thought I would take a moment to say thanks with some examples. A company I started with in 2014 (I had to look it up) because of a TAXI forward has become a full-time job of writing and scoring many different shows and projects this company is associated with. Not only is the work plentiful, they are the absolute best folks you could ever work with. I don't know if Michael and the gang vet the companies they present to us to make sure they are 'good folks,' but everyone has been so wonderful to write for.
In addition, another great library I was forwarded to [by TAXI] about 10 years ago continues to get me wonderful placements from time to time. The latest being the new Tom Hanks film, A Man Called Otto. My wife and I just went and saw it, and even though the music is conveniently tucked way, way, way in the background, like they always do, it was fun to be in a film with my favorite actor. Thank you, Michael and TAXI. I'm no longer a member simply because your company did such a great job of helping me get connected to the right people! You're the best!"
Congratulations on those great placements, David! And we LOVE the reason you're no longer a current member, seriously! We live to help our members achieve their dreams, and it sounds like you're a great example of that. Please keep us updated with future placements!!!!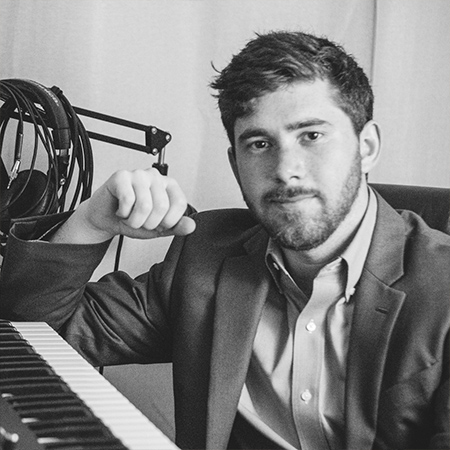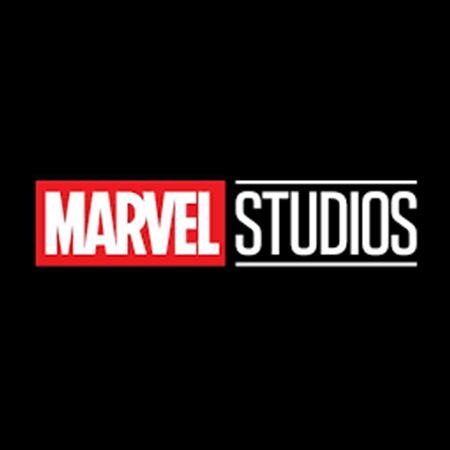 Will Padgett – Nashville, Tennessee
Will told us about this awesome feature film placement he just got through TAXI: "Austin Filingo and I wrote 'Il Capo' to start a World Music album collection. While it ended up not fitting with the album's overall sound, a prominent music licensing company [found it via TAXI], and signed the track. Shortly thereafter, the licensing company informed us that the track was licensed for use in Ant-man and the Wasp: Quantumania just a few days before the box office premiere!
I am a new member with TAXI – hopefully this is the beginning of a long and fruitful relationship between us both! TAXI is a true inside look at the music licensing process and industry. Every day I can check to get a feel for what styles of music are 'in the water,' so to speak. When a style that resonated with me pops up, I know I have a real opportunity to land a deal with an established, industry-experienced publisher or supervisor."
Wow, that's a great placement, Will, and a really good indication that you know how to make music that's "media-friendly." Keep up the great work, and thanks for this awesome update!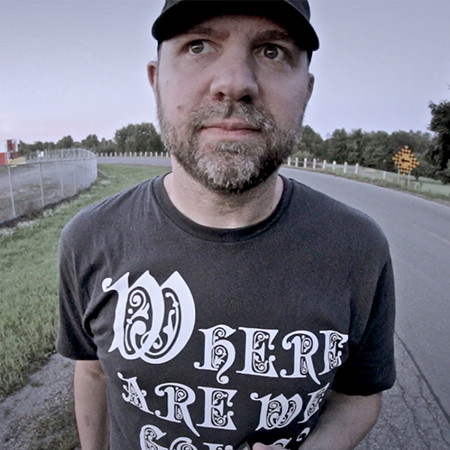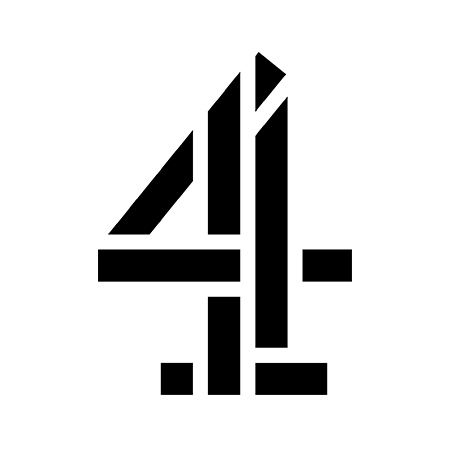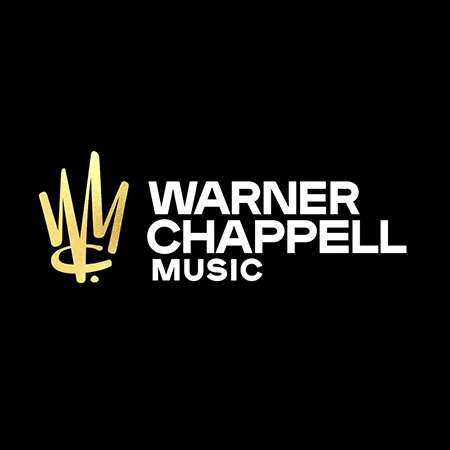 Butch Gerald – Orleans, Canada
Butch wrote to tell us, "Since joining TAXI, I've snagged 10 publishing deals, landed cool placements on MTV, Far and Away, Sweetwater, Hollyoaks, NHL, loads of international media/radio/TV, and a recent distribution deal with Warner Chappell. Thanks to TAXI, I've garnered great relationships and opportunities within the industry, with more to come!"
Wow, that's incredibly impressive, Butch! We can't wait for the updates! Congratulations!!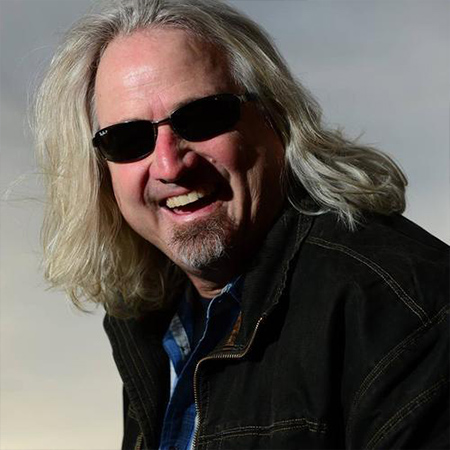 Ron Day – Seattle, Washington
From the company that signed Ron Day: "Writing to let you know that Ron Day has signed the excellent vintage tune Love Resurrection, by his band DAY, with our company. This one took a while to get lined up, and it's cool that the final pieces started to fall into place at this year's Road Rally.
We're thrilled to be able to start pitching this song, and expect great things for it. Congrats to Ron, and as always, THANK YOU, TAXI!!!"
Ron chimed in to let us (TAXI) know that after ironing out some minor difficulties with his PRO and tracking down a co-writer, he was able to give the company what they needed, and the deal got finished!
Ron also told us, "While this was going on in 2020, I had another 30+-year-old song forwarded by TAXI for use in a movie. The movie wanted period '90s music with a female singer. I sent 'Never as Good as You' in, and it got picked up. The movie What Josiah Saw came out last summer. I believe I have an end title credit. My co-writer and I got paid…YAY!"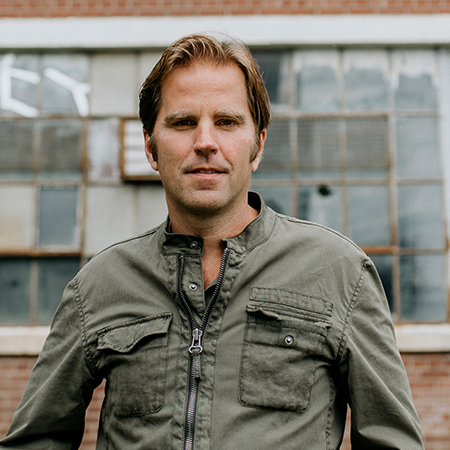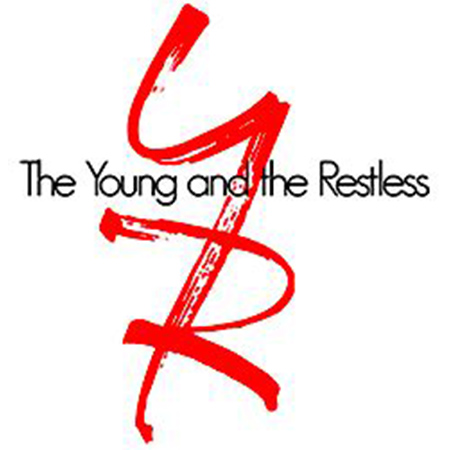 John Lewitt – Toronto, Canada
John hit us up with this cool update! "I've had a ton of my music used on the daytime drama, The Young & The Restless over the past several years, all through a music library I met through TAXI. This past Friday, I had two tunes on the show, with both of them making their fourth appearances, each! One of them, 'It Will All Be Beautiful,' is off my new EP with Jeff Allen.
Back in 2017, I was at the TAXI Road Rally and one of my TAXI friends suggested that I submit some songs to a specific music library that was there. A year later this library got me my first placement on The Young & The Restless (and on my birthday to boot!). Since then, I've gone from a couple placements a year, to multiple placements a month on that show. To date, that show has used 11 of my songs, with nine of them being used multiple times!
Additionally, 2022 was a very good year for me. Two highlights include having a song used on ESPN several dozen times, and another song used in a virtual fitness app! Both of those songs were collaborations done with other TAXI members who I met at the Road Rally. So, if you can't guess, the Rally is my favorite thing TAXI does (by a country mile). By bringing together like-minded people, it not only inspires me each year, but it also offers concrete opportunities to advance my music career through old fashioned networking!"
Congratulations on all those Y&R placements, John! That might be some kind of record!! And thanks as always for keeping us and your fellow members in the loop as your success continues to grow!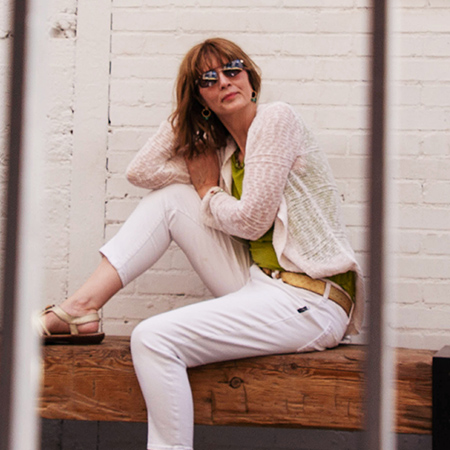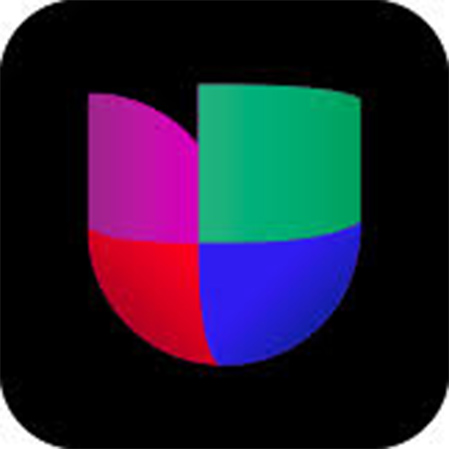 Susan Hillman – Boulder, Colorado
Here's a great post we found on the TAXI Forum! "Yesterday one of my tracks was used on Univision's Primer Impacto for 3 minutes and 35 seconds. It was playing non-stop under basically a fast-paced monologue.
It was amazing, but they had all these sounds going on every 10-15 seconds; swooshes and whooshes because they are so animated over there. I haven't been able to pull up the show itself to view it yet, but it was pretty crazy!"
Wow, that's a super-long placement! Congratulations and thanks for posting that on the forum!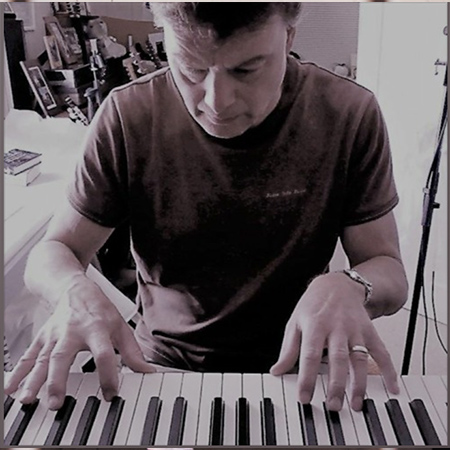 Matt Gough – Essex, U.K.
Matt just posted this great news on the TAXI Forum: "I'm delighted to have received my first deal through a TAXI forward. It was for a submission for lullaby versions of Bond film theme tunes. My version of 'A View to a Kill' was forwarded [by TAXI] in November, and I was contacted a week or so ago [by the music library] and the deal is now done. The great news is that they've also taken two others!
It's not so much the deal itself as the recognition that I'm not completely wasting my time, and maybe I have got some recognizable talent after all. Thanks TAXI!"
Congratulations on your first deal, Matt! And what a cool genre you nailed the deal in – Bond film lullaby covers! That's one we've never seen before!!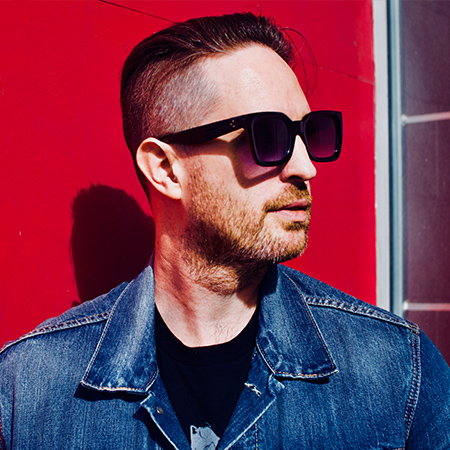 Marty Zylstra – Maple Ridge, Canada
Marty just reported some great news! "Last year was year 1 of TAXI and had 14 forwards total which was great! I produced and wrote about 25 songs with vocals, pitching to various briefs, and heard back from a forward [to a company] that ended up signing 12 songs, exclusive with the other eight tracks written for TAXI briefs. I was able to sign to another library deal and I have third and fourth library deals nearing finalization using the skills and feedback I've learned partially while grinding it out on TAXI, but also learning using the many resources I've discovered along the way.
I couldn't have done it without TAXI as a learning ground! Working with a hard and fast deadline is what works very, very well for my brain!
My time with TAXI has been relatively short, I've only been a member for just over a year, so production is fairly new to me. The best part about TAXI for me is the briefs with the deadline provide a hard and fast timeframe to work within. I attribute the skills learned composing and producing for TAXI as to the reason for [many of my] successes, but also vice versa, the more I write, the more knowledge I get from production tricks and tips from other members and composers around the globe!
The [TAXI] community is very supportive, and all of the resources are there ready to help you become successful and grow as a composer and producer.  The encouragement is off the charts amazing!"
That's a lot of great stuff happening in your first year, Marty! Congratulations, and please keep us in the loop on any future updates!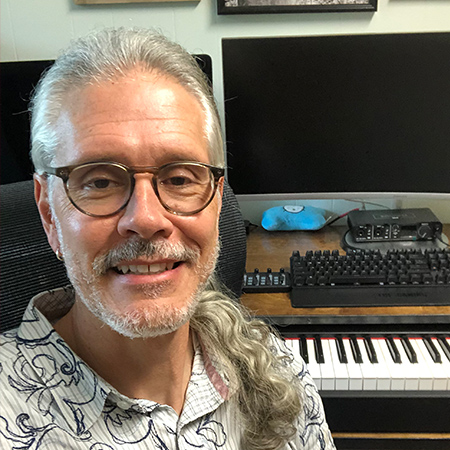 Richard Schilling – Spruce Pine, North Carolina
Here's a nice note from Richard! "I'd like to send my thanks to Screener 419 for listening to my submission for Listing S230125AB (song: 'Wormwood'). Also, thank you for the suggestions for alternative mixes and for forwarding it! I have already made some adjustments to the piece and it's been picked up by a publisher in California. Thanks to everyone at TAXI for all you do! 
Through my TAXI and Dispatch memberships, I recently had an instrumental composition picked up by a music library in California. Making sure to pay careful attention to the details of the TAXI listing and the musical examples offered, I wrote a new composition and submitted it. A few days after submission, TAXI informed me they forwarded the submission. Shortly after that, I received an email from the music library stating they wanted to send the piece to several music supervisors working on modern crime-drama projects.
In addition to this, in early 2022, a publisher in Hollywood added four of my instrumentals to their library of trailer music.
All of this would not have happened without my connection to TAXI. Not only do they bring opportunities for submissions, but they also offer extremely valuable and detailed feedback on each submission. Even when the feedback stings, I follow the suggestions and adjust compositions accordingly.
One of the pieces signed by the publisher has been reworked numerous times because of several TAXI screeners' suggestions. Further, the suggestions have improved my overall writing and mastering skills. Thank you, TAXI, for your commitment to helping musicians improve our writing as well as give us the platform to tell our stories through music. I recently had another piece signed by a publisher who is trying to get it placed in a crime/drama project. All of TAXI's suggestions about how to improve writing, arranging, and final production have been incredibly helpful. Thanks to all at TAXI for bringing us the opportunities to tell our stories through our music!"
Congratulations, Richard! Great news all around, and thank you for letting us know that the screeners' suggestions have been so instrumental in helping you craft music that the industry finds to be so useful!