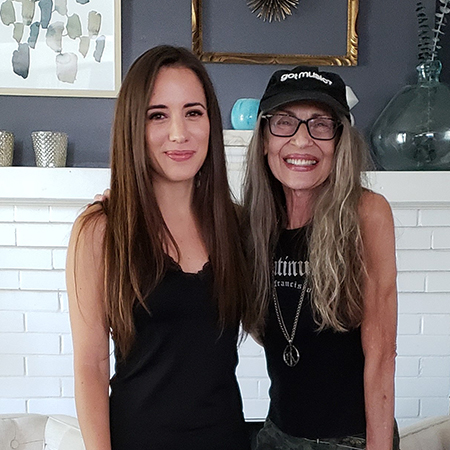 Adriana Lycette - Agoura Hills, CA & Sherry Marcus Milano - Norristown, PA
We love when our members are able to land placements with tracks they've collaborated on together, so we were ecstatic when we heard that TAXI Members Adriana Lycette and Sherry Marcus Milano had one of their songs featured on The Young and the Restless (CBS)!
Having met at TAXI's Free Convention, the Road Rally, Adriana and Sherry hit it off both as friends and as fellow musicians. Sherry says, "The entire process [for writing the song] was seamless, and 'Don't Forget To Remember' was signed by [the Music Library] as soon as [they] heard it."
"That's the real secret of TAXI and its success; it's built on honest and genuine relationships, and held together by the purest of love," Sherry tells us. "In sharing our music, we get to touch one another in the deepest of places within us; where creativity happens, where raw, fresh-faced ideas dance fearlessly, and where dreams find the courage to fly"
"I connected with both my co-writer and music supervisor directly through TAXI," Adriana says. "I'm forever grateful for the education, opportunities, and connections that TAXI has and continues to provide for my career."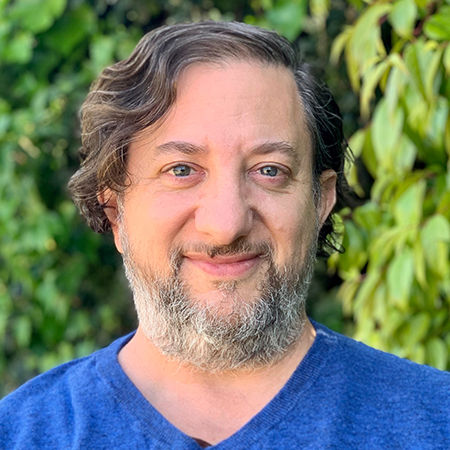 Ralph D'Ignazio - Thousand Oaks, CA
We heard from TAXI Member Ralph D'Ignazio who joined TAXI less than a year ago and has already signed a deal! "I submitted for an opportunity through TAXI, an international library with worldwide distribution through Universal was looking for an instrumental with Middle Eastern flavor," Ralph says.
"The piece was subsequently forwarded by TAXI to the library, and I was contacted by the library's owner. I ended up signing a contract with him for the piece, and he has since asked to hear more of my music that may work for their library."
When asked what he likes most about TAXI, Ralph had this to say: "The TAXI staff works hard to provide many viable opportunities for my music, while offering me valuable support through their TAXI TV interviews/shows and through honest feedback on my submissions. I receive emails with new opportunities at all hours of the day, and on weekends, which lets me know they are working as hard as I am!"
We can't wait to hear about more deals from Ralph in the future!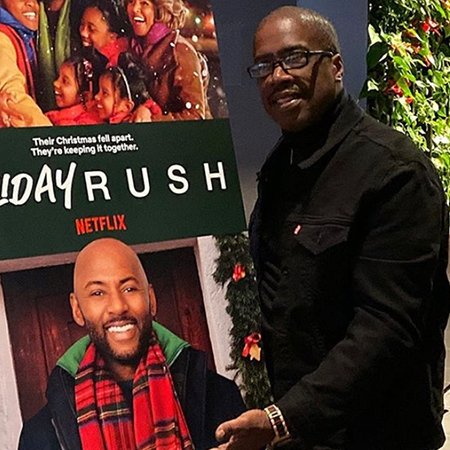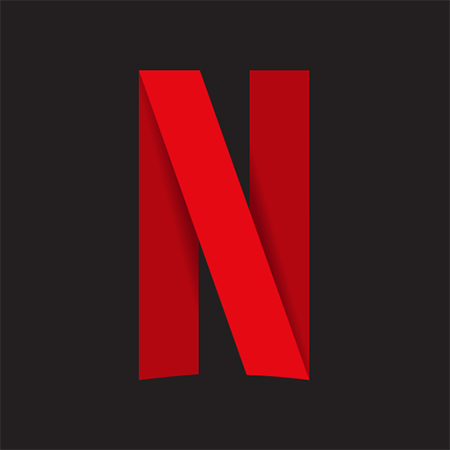 Rick Dorn - Rancho Cucamonga, CA
TAXI has been working hard to bring in more and more Direct-to-Supervisor opportunities for our members in TV and films, and it looks like the hard work has paid off! We were over the moon when TAXI Member Rick Dorn let us know that his song "A Merry Christmas" was placed in the Netflix movie Holiday Rush alongside songs from John Legend, Darlene Love, and Ne-Yo!
"I submitted this song to two other listings that were returned or rejected," Rick says. "But I did not stop submitting there. After being rejected multiple times and submitted to what I thought would be the perfect scenario for the song after reading the description in TAXI Music." Rick also tells us that his song was even used twice in the movie!
"This listing has opened the door for me to write for more Netflix movies," Rick says. "I love TAXI because it gives the unheard a voice!"
Marcia Morgan - Manchester, NH
We heard from TAXI Member Marcia Morgan who let us know that one of her songs was signed by a Music Licensing Company through a TAXI Forward! "I had just released a new song that everyone said sounded like Billie Eilish," Marcia explains, "so when I saw this TAXI listing looking for Indie Pop Songs that sound like Billie Eilish, I gave it a try!" Sounds like she hit it right on the nose, since the company reached out right away!
"The same month, I signed my first single-song licensing agreement for a wedding song that was custom critiqued by TAXI. The positive TAXI critique gave me the confidence to submit it for consideration for a commercial opportunity," Marcia says. "I've had several Forwards and hope for more deals in the future."
Marcia says that she loves being a part of the TAXI community: "This is an incredibly supportive community of music professionals. I've gone to the TAXI Forum for years on mixes before giving my producers the OK to master them, and really appreciate the generous and expert feedback. I'm at the beginning of my songwriting journey and listen to every piece of advice TAXI has to offer." We're sure that all of Marcia's hard work will pay off!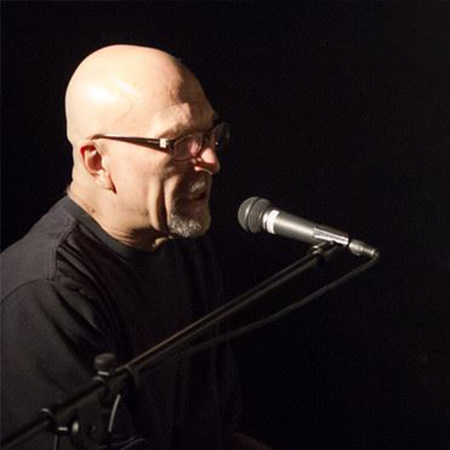 Ed Smaron - Whiting, IN
TAXI Member Ed Smaron is a perfect example of why you should always check your spam folder! He tells us that he submitted an '80s theme song-style track to a TAXI listing and got a Forward and forgot about it.
"I went to clean out my junk mail folder one day and in it was a message from a major L.A. publisher who loved the piece and wanted to include it in their library. Fortunately, the message was only one week old, so I quickly responded and from there I ended up with a publishing agreement. Always check your junk mail folder!"
This is Ed's first deal through TAXI, and he's hopeful for more in the near future! "I still check my junk mail folder, because the next deal might be in there," he says.
"TAXI has given me opportunities I wouldn't have otherwise, including tons of new collaborators and contacts, and writing for submissions every day has helped me improve my technical prowess," Ed says. "And attending [The TAXI Road Rally] never hurts!"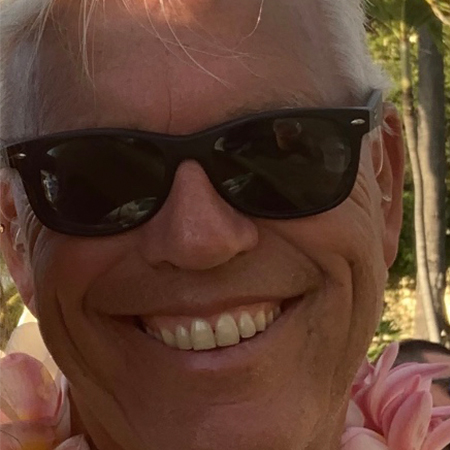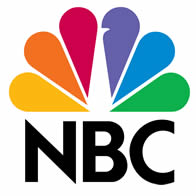 Terry Gorka - Ventura, CA
TAXI Member Terry Gorka is killing it! We recently caught up with him on all of the placements he's gotten through TAXI including The Young and the Restless (CBS), This Is Us (NBC), Blue Bloods (CBS), The Road to Christmas (Hallmark Movie), The Nutcracker (Hallmark Movie), America's Funniest Home Videos (ABC), and multiple placements across different sports leagues on Fox Sports!
"TAXI was my gateway into writing and producing music for film and TV," Terry says and cites TAXI's Free Convention, the TAXI Road Rally, as an eye-opening experience when it comes to collaborating with other musicians. "My thinking was reshaped. Instead of looking at other writers and producers as competition I started to see them as fellow travelers. Very soon I started working with other people who had strengths and talents that made my song ideas better in all kinds of ways."
Terry appreciates a lot about TAXI—from the TAXI community to the music industry people who look to TAXI for music to getting forwarded by TAXI's A&R Staff. "And the Placements ... the actual moment your music is part of a show, movie, ad, or whatever. And then ... you get paid something. Wow!"
"What do I like most about TAXI? No Uber or Lyft for me ... TAXI is by far a better ride!"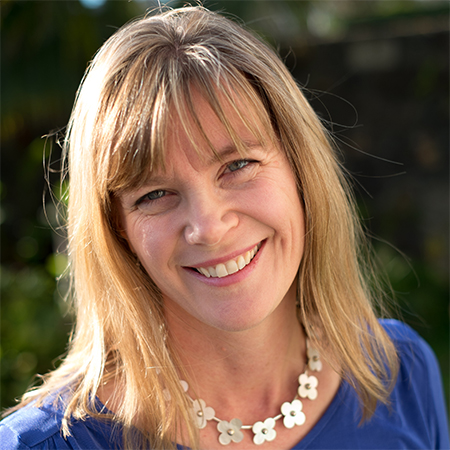 F-M Cossey - Auckland, New Zealand
Nothing makes TAXI happier than when our members are able to make music industry connections at our Free Convention, the TAXI Road Rally, so we were excited when we heard that TAXI Member F-M Cossey and her writing partner (and fellow TAXI Member who she met at the Rally) Louise Goldberg landed a placement on The CW's hit teen drama Riverdale through a Music Publisher! "I only found out that our song 'Pinch Me' had been placed … when I got an email about the payment coming through. Way to put a smile on my face!" F-M says.
In addition to this success, she and her other collaborator Scott Free got one of their tracks placed on The Young and The Restless (CBS). "This was via an exclusive library that we were introduced to through TAXI," she says. "Then Scott and I got a real surprise last month when our co-writer, Juliet Padou, told us that our song 'Bird on a Letterbox' had just been accepted by a library two years after it had been forwarded by TAXI! And just yesterday Scott and I had two songs accepted by another exclusive library. All these relationships began through TAXI and the Road Rally!"
"I didn't know anything about writing songs for film/TV before I joined TAXI. I have learned so much, and met awesome co-writers and friends through the TAXI Forums and in person at the Road Rally. I love the TAXI community and feel very grateful to have found my tribe," she said.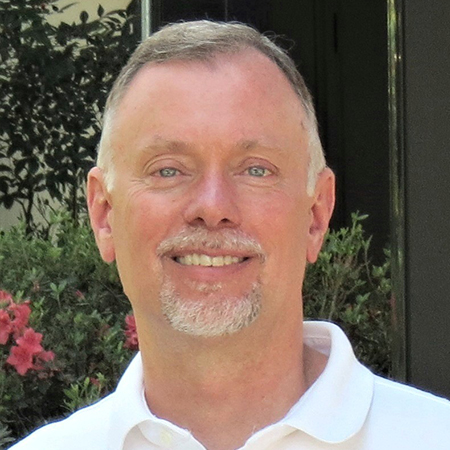 Jim Stamper - Ft. Wayne, IN
We caught up with longtime TAXI Member Jim Stamper who let us know about the placements that he's landed through ten libraries that he's signed with due to TAXI Forwards! Jim's music has been heard on "Catfish (MTV) and numerous shows on The History Channel, Investigation Discovery, SYFY, The Food Network, and more!"
"All of my deals and placements are the result of TAXI Forwards, or working directly with libraries after a TAXI Forward opened the door," Jim tells us.
When we asked Jim what he likes most about TAXI, he had this to say: "I like everything really…TAXI gives you a steady flow of great opportunities, and the screeners are music industry pros who give you valuable feedback. TAXI is like your teacher, coach, and cheerleader. TAXI helped me learn how to produce tracks that get deals and placements."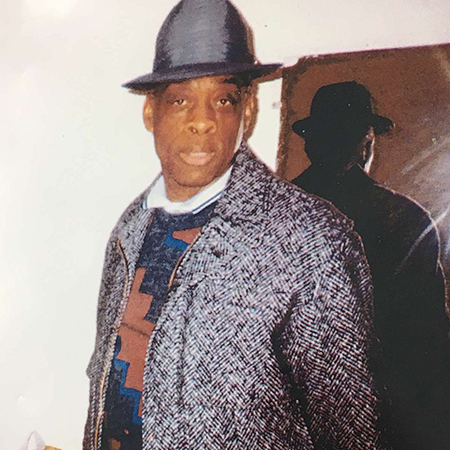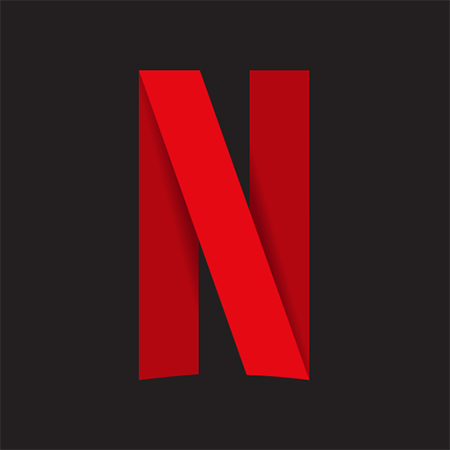 William Shephard - Bronx, NY
TAXI Member William Shephard is on a roll! We've gotten word that he's landed placements on Katy Keene (The CW), Riverdale (The CW), Stumptown (ABC), Mixed-ish (ABC), The Twilight Zone (CBS All Access), and The Tim Robinson Show (Netflix)––all due to a deal he struck up with an awesome Music Publisher through a TAXI Forward!
When asked what he likes most about TAXI, William had this to say, "What I like most about TAXI is TAXI always gives me an honest opinion about the songs that they receive from me…"
We're sure that we'll keep hearing about more success from William going forward!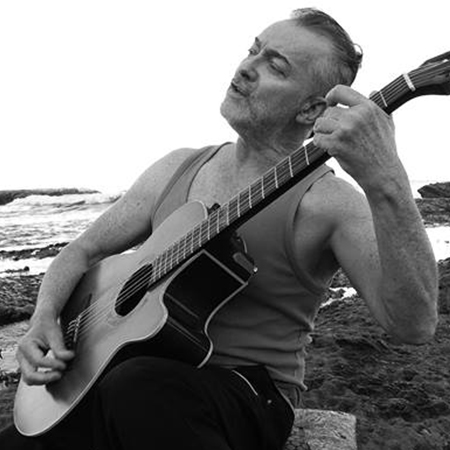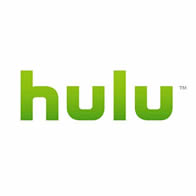 Dexter Lee Moore - Blue Bay, Australia
We were ecstatic when we heard that TAXI Member Dexter Lee Moore landed a placement on Hulu's High Fidelity through a deal he got as the result of a TAXI Forward!
Dexter already has an impressive resume––he's toured as a lead guitarist with AC/DC, performed in front of 40,000 people, and spent time recording at Abbey Road Studios. "Looking at ways to expand my possibilities, I decide to join TAXI," he says.
Only one month after joining TAXI, one of his songs that he had recorded 40 years ago was sent to a top-tier Publisher, and a week after that, they signed a whole album of his work. This deal led to the placement on High Fidelity!
"This last one was completely unexpected I have to say, because I was actually considering taking a break from TAXI – but now I realise I would be crazy not to stay and reach out with those other recordings of mine," Dexter explains. "All in all, it's been and continues to be a great experience – opening up my music to be used in ways I hadn't previously considered."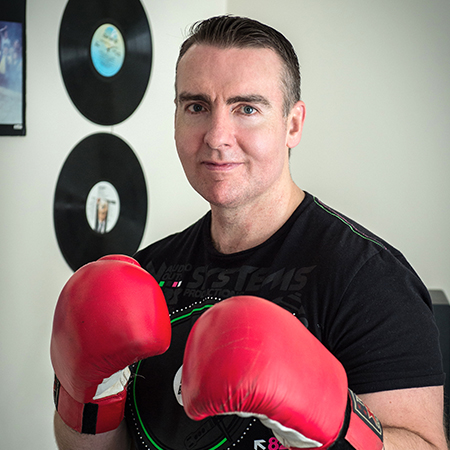 Leo Capper - Naas, Ireland
For a lot of our members, it can take a while before they sign a deal through a TAXI Forward, but new TAXI Member Leo Capper has already signed one of his tracks titled "Fly Away" to a Music Licensing Company––and he's only been a member since January!
"I submitted my song 'Fly Again' to listing 'S200210UB' as I thought it was a perfect match to the brief," Leo says. "Just three days later, I received an email from the License company offering me a deal and I gladly accepted." Talk about a fast turnaround!
Leo tells us that he loves TAXI "gives the opportunity for Songwriters, Producers, Composers, and Artists globally to have their music placed." In addition, he says that he's learned a lot on the TAXI Forums and episodes of TAXI TV on YouTube and loves the sense of community. "Lots of TAXI members are not afraid to show a helping hand and this has been very supportive," he says.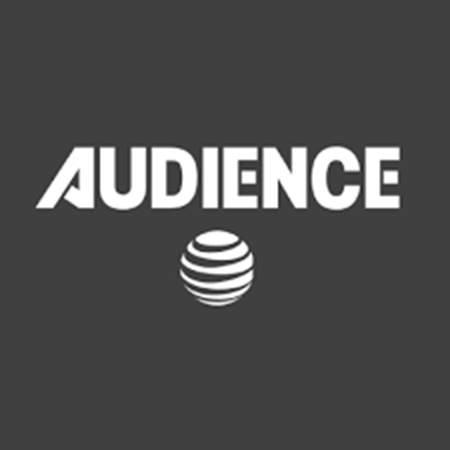 Ingrid Hagelberg - Sedona, AZ
We were over the moon when we heard that TAXI Member Ingrid Hagelberg had one of her tracks placed on Audience Network's Condor through a deal she struck with a Music Publisher as the result of a TAXI Forward!
Ingrid tells us that she joined TAXI last year with the goal of signing some of her Pop and Jazzy songs. "Lo and behold one day [the Music Publisher] called me and said that they would like to buy my two original songs, recorded then in the '80s," she shares. Not only did she get some of her older music signed, she also recorded some new material in French for them that ended up in the 2019 film Love Is Blind!
"I am very grateful to TAXI for what it has done for me and my songwriting partner Nenad Mandic, who lives in Frankfurt, Germany," Ingrid says. "...Without TAXI and their great work none of this would have happened."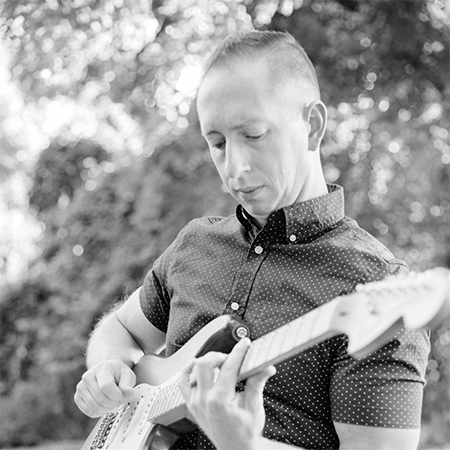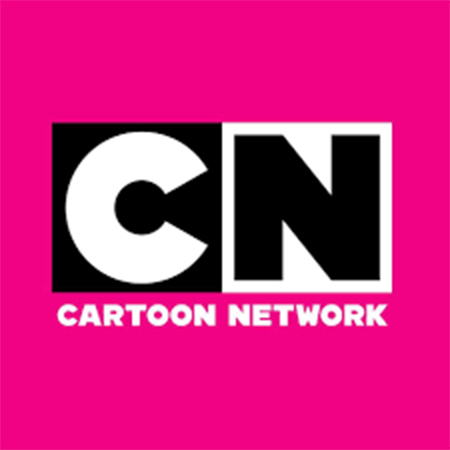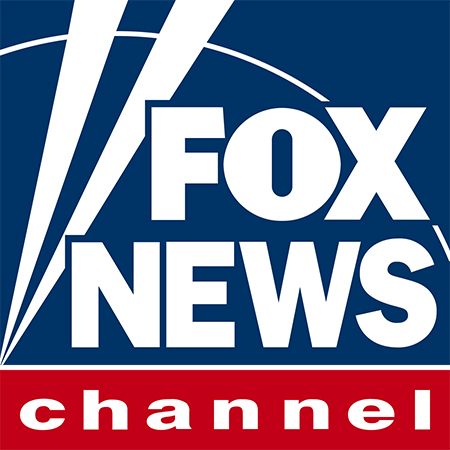 Andrew Jordan - Elizabethtown, PA
We caught up with TAXI member Andrew Jordan who let us know about even more placements that he's gotten through TAXI Forwards! Since we last talked to him, he's landed placements on E!, MTV, Cartoon Network, Fox News, and an international TV show! "My wife got a real kick out of hearing my song played under some French dialogue," Andrew says.
Andrew has only been a member of TAXI for one year, so we can't wait to hear about even more success in the coming year!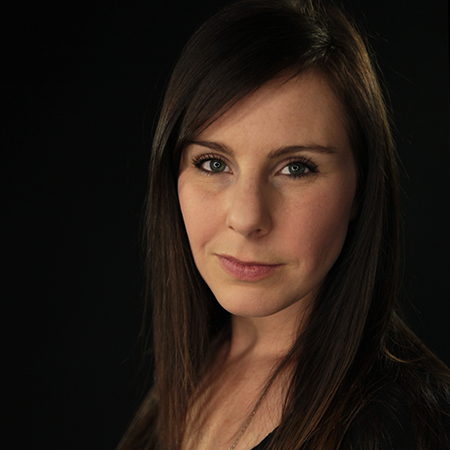 Anelda Spence - Brentwood, TN
So many of our members find themselves hitting gold when they decide to write songs specifically for TAXI's opportunities. TAXI member Anelda Spence has experienced this firsthand!
"I was reading a listing and the references really inspired me. I sat down and wrote the song in about two hours and finished the recording and production with my producer/husband in about a day. I submitted, got forwarded, and heard back from [the Music Library] less than a month later…" Anelda tells us. Within four months of her track being signed, it was placed in an episode of All American on the CW!
In addition to this placement, Anelda has also gotten one of her Christmas songs signed to another top-notch LA-based Library!
"I love that TAXI's listings give me clear goals to write to, as well as practical feedback on how to improve and streamline my writing and pitching," Anelda says! We're sure we'll be hearing about more success from Anelda soon!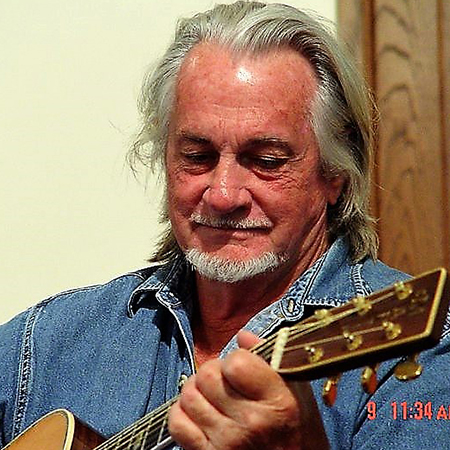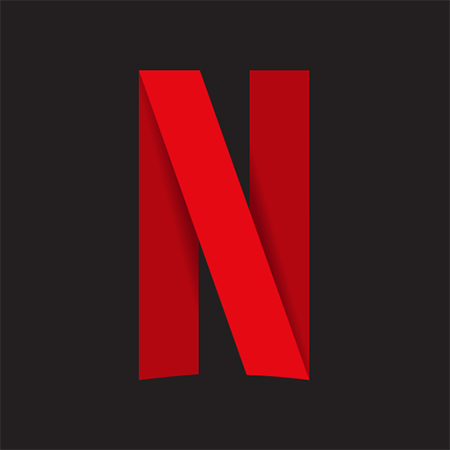 Dick Flood aka Okefenokee Joe - Salley, SC
We always love getting updates from longtime TAXI member Dick Flood on all of the placements that he's gotten through one deal that he signed through a TAXI Forward!
Since we last spoke to him, Dick's music has been featured in the film Nine Days (premiered at Sundance Film Festival), David Bowie biopic Stardust, Apple TV+'s Mythic Quest: Raven's Banquet and For All Mankind, the Independent Films Ultimate World and Uncle Frank, and Netflix's Spinning Out! We hear about placements so often from him that we think he's broken a record!
When asked what his favorite thing about TAXI is, Dick had this to say: "I've often said that my favorite thing about TAXI is that it is a completely honest and legit organization that keeps its word, and is really behind songwriters."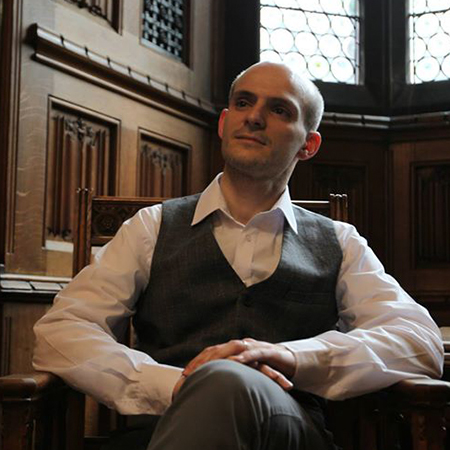 Marco Ianello - Manchester, United Kingdom
Not all TAXI members take the plunge to join right away––Marco Ianello falls into this category. "I admit that I had thought a lot before eventually joining TAXI, as I was very skeptical because of so many different remarks about it," he shares.
Joining TAXI definitely turned out to be a great choice because one of Marco's Middle Eastern-flavored dramedy cues was signed by an amazing International Music Library! "On top of [this], I submitted two more Middle Eastern tracks to the same library, and those also got signed!" Marco says.
Although he was skeptical before joining, Marco had this to say about TAXI: "...what I can say is that TAXI certainly spurs one's creativity (I have been submitting music for genres I had never written for before), the screeners' feedback is excellent, and last, but not least, the Rally certainly is a fantastic event."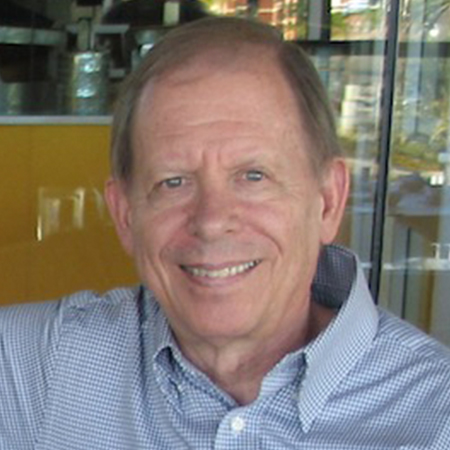 Hank Jones - San Diego, CA
We recently heard from longtime TAXI member Hank Jones who let us know that he just got 19 songs signed to a publisher that he was connected with through a TAXI Forward! "I'm absolutely elated," Hank says, "and it wouldn't have happened without you all at TAXI."
Hank tells us that these songs have been in his catalog for almost 60 years, so he's so glad that they're able to have a new life! "It makes me very happy, and I'm grateful."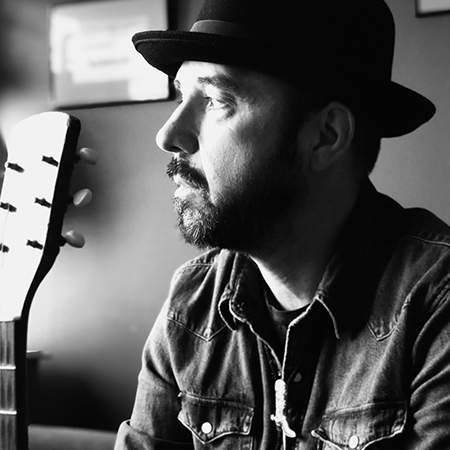 Daniel Ross - Langley, BC, Canada
We love celebrating our members' successes, whether it's their first or 50th! We just heard that TAXI member Daniel Ross has signed his first deal with a Music Library through a TAXI Forward!
Here's how the deal came about: "I had submitted two tracks, one of which was forwarded by TAXI, and then I received email contact directly from the client which led to an exclusive contract for the one track," Daniel explains.
Daniel tells us that he's "had a fairly successful career as a film composer for a number of years." He joined TAXI to make more contacts in the music industry! We can't wait to hear about more connections that he makes!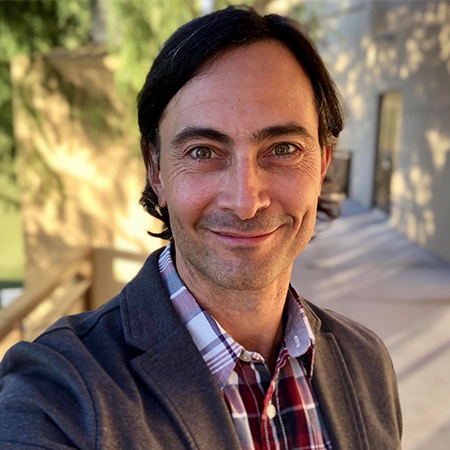 Ron Kujawa - Glendale, AZ
We caught up with longtime TAXI member Ron Kujawa who let us know that one of his cowritten tracks has been used over 250 times on TV! Here's how it happened: "A couple years ago, I was out running and an idea struck me for what I thought would be a great song for film/TV use...I reached out to my writing partner, Dean Taylor, who I met through the TAXI Forums, and another cowriter who is also a TAXI guy, Marc Blackwell … After a couple months, and a bunch of rewrites, we were happy with the final product, and Marc was able to sign it to a library."
Ron tells us that within a few months, he started to see placement after placement come in from that one track––mostly on Sport-related broadcasts.
"During that same period, I have also had placements with other tracks signed to other libraries," Ron tells us. "One of which is a very prominent TAXI friendly library that I was introduced to at a TAXI Road Rally... All in all. I started the year with 113 placements, and ended the year adding over 300 more."
All this goes to show how important it is to network with the TAXI community on the Forums and to attend TAXI's convention, the TAXI Road Rally!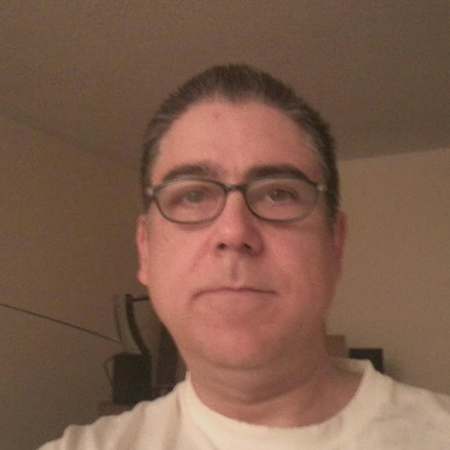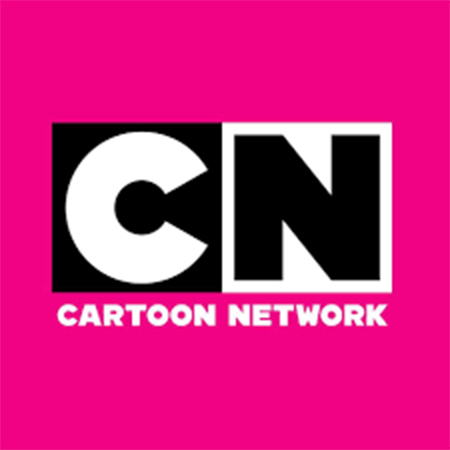 Dan Weber - Anderson, SC
We just heard from TAXI member Dan Weber who told us that he got seven placements on Cartoon Network due to a TAXI Forward! Dan explains, "Back in 2018, TAXI had a listing for 8-bit Chiptune Cues for a great Music Library. I submitted a track I had written and it was forwarded by a TAXI Screener. The Library contacted me and signed two more of my tracks, as a result."
How has TAXI been useful for Dan? "As a direct result of joining TAXI, I have signed deals with three Libraries, made money from a download fee, and have had seven placements on TV. I can't wait to see what happens next! TAXI WORKS!!!"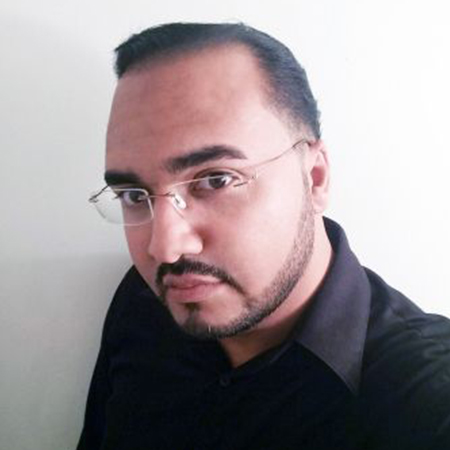 Juan Avila - North Miami, FL
We were over the moon when TAXI member Juan Avila reached out and let us know that he got placements on Grand Hotel(ABC) and Agents of Shield(ABC) with the same song, "Esta Noche"!
When asked what he likes most about TAXI, Juan had this to say, "I love from TAXI the integrity and the passion to really help musicians like me get a chance at deals with the big guys." We hope to hear about more success for Juan in the future!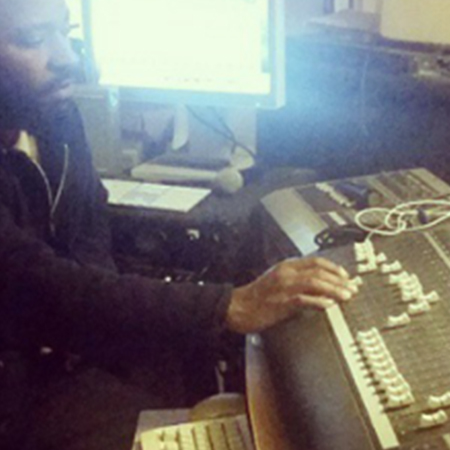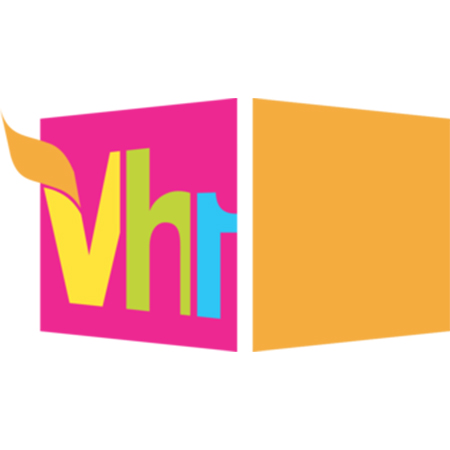 Dax Green - Washington, DC
TAXI member Dax Green has only been a member for just over a year, and he's already had a placement through a TAXI Forward! Dax tells us that he submitted his song "Weekend" to a TAXI opportunity asking for late '90s/early 2000s rap songs––we sent it on to an awesome Music Library, and then the Library reached out to Dax to sign it!
"About seven months later, I then got the word that a segment of my song 'Weekend' was on an episode of VH1's Black Ink Crew Compton. I'm super excited about this being my first TV placement! This has given me even more inspiration to keep the music coming, staying creative and being patient in knowing that putting in the work of creating music can and will have positive outcomes," Dax tells us.
Dax says that he's learned a lot from TAXI's weekly livestreams, TAXI TV as well as the detailed opportunities that TAXI offers its members. "...I can tell that everyone involved in the company has a genuine interest in seeing music creators advance in our careers. And to me, that is another priceless attribute of this company that certainly makes me want to stay on board as a member and stay creative."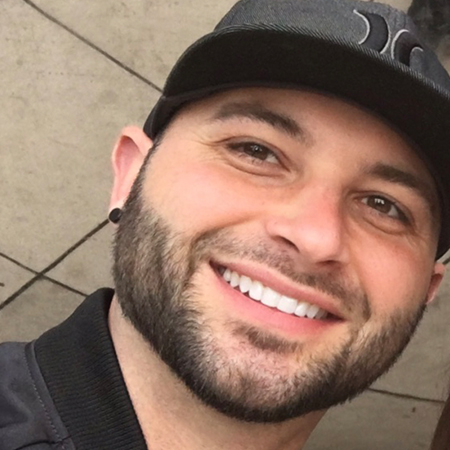 Paul Krieg - Alto, MI
We love hearing about our members continuing successes––from first Forward, to first deal, to first placement! TAXI member Paul Krieg recently let us know that he just had his first placement on a reality TV show airing in Norway!
We had heard from Paul last year that he had signed three of his tracks to a Music Library that he was connected to through a TAXI Forward. It is through this deal that he received the placement.
"With the help of the critiques by the screeners, attending the Road Rally, working on my craft every day I've now signed about 30 tracks to four different libraries and am starting to see a little bit of income!" Paul said.