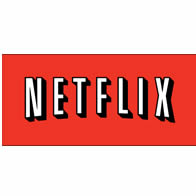 Gene Baynes, San Diego, CA We reached out to TAXI member and multi-instrumentalist, Gene Baynes when we heard about his recent successes. Gene broke new ground by having a track placed in the new Chinese film, Hollywood Adventures from a relationship with a Library made through TAXI. The film was shot in LA and will most likely only be made available theatrically in China.
Gene also told us about placements in a pair of feature films, the upcoming Big Stone Gap starring Ashley Judd and Whoopi Goldberg, and a Canadian film called Bad City. He also had music used in the Netflix animated hit series Bojack Horseman. All of those placements are through TAXI connections!
Gene had some nice things to say about the resources that TAXI provides to members, "I really enjoyed the last, and my first Road Rally, and the fact that there is a lot of information available for songwriters like myself on the TAXI website and TAXI TV. This last [placement] has me getting ready to fire the studio up again and get recording!"
That's what we like to hear, Gene! Can't wait to hear what you cook up next!

Patty Boss – San Francisco, CA We noticed Patty Boss posted on the TAXI Forums about her recent successes. We reached out to her, and were delighted to find out about placements in several TV shows including: CNN's Special Report, Witnessed: The Assassination of Malcolm X; VH1's popular Hollywood Exes; MTV's Catfish; History Channel's hit show Pawn Stars; and the Travel Channel's Fantasy Foods show. We couldn't be happier for you, Patty!
Patty effusively says: "All of these placements are a direct result of being a TAXI member. These latest ones are all stemming from Publishers with whom I became connected as result of attending TAXI's Road Rallies. The thing I love most about TAXI is that it's a one-stop-shop for development. They won't shove a guitar into your hands and force you to play it (unless you're at the Rally, and then it may come with a beer). But TAXI does offer an incredible amount of resources, on what sometimes feels like a silver platter."
Way to go, Patty! We love it when hard work pays off!


Michael Hendrix – Tujunga, CA The year 2015 is turning out to be an exciting year for TAXI member Michael Hendrix. Michael has seen his music placed in two documentary films this year: Call Me Lucky directed by Bobcat Goldthwait and Rolling Papers, a film about the legalization of Marijuana. He previously had music featured in the 2014 crime drama God's Pocket that resulted from a TAXI connection. In addition to those great placements, Michael also had music used in a number of broadcast network TV shows including the hit NBC shows, Chicago P.D. and Parks and Recreation, and the highly rated Criminal Minds on CBS. Michael laments having let his TAXI membership lapse, but has been inspired to renew his membership by these recent successes.
"Two-thousand and fifteen has kicked off with a bang, thanks to TAXI! I am so thankful for the great opportunity made possible by TAXI to connect with a great publishing company that I would never have even known about without their help. I particularly like the way TAXI makes it easy to submit material for possible connections with music users. Life has taken some turns that took me away from TAXI for a while, but I will soon be a member again. It is amazing to see my songs still being placed [even though my membership had lapsed.] I am looking forward to reconnecting as a TAXI member and getting the ball rolling again to find a place for more of my creations. I highly recommend TAXI for anyone looking for a home for their music in a variety of venues with endless possibilities."


Richard Flood – Salley, SC Richard Flood, a.k.a Okefenokee Joe, is already a legend in the state of Georgia. Dick was recently inducted into the Georgia Family Entertainers Hall of Fame, and dubbed "A Living Georgia Icon" in a book entitled Georgia Icons, written by Don Rhodes of the Augusta Chronicle. Dick has been a TAXI member for almost a year and has already seen his music placed with various films and network TV shows, among them, CBS's The Good Wife, Adult Swim's hit show Children's Hospital, and the indie film The Driftless Area starring Zooey Deschanel. Dick was happy to discuss his journey to success and what he loves most about TAXI.
"It all came about when TAXI submitted several of my songs to a Music Library, and a couple of Film and TV Music Publishers. I like the fact that TAXI is tight with so many A&R people, publishers, recording artists, major network TV shows, movies, etc., and alerts its members of possible song placements. All I can say is, TAXI I love you, thanks, and please keep it up."

Steve Rice – Philadelphia, PA Never give up! That's the message from TAXI member Steve Rice. Steve's catchy Bossa Nova track, "Tropical December." was prominently featured on the A&E hit show Better Call Saul. This fantastic turn of events was the result of a relationship that began with a single connection he made with TAXI. Steve never gave up on the song, and after some tweaks and reworking it was rewarded by this incredible placement.
Steve explains: "This placement came through an A-list Music Library, whom I have had a great relationship with since my very first TAXI forward. This track kept getting shot down when I first pitched as a vocal track, but I always believed in the goofy retro Bossa Nova vibe of it. After I recast it with a bleepy-sounding '60s organ lead part, it really came into its own and has had several uses as a tongue-in-cheek elevator track. This is a great high profile placement for me, and, even cooler, the track gets a spot to really sparkle in the show. Thanks for everything you guys do!"
Great job, Steve! Your experience should be an inspiration to all TAXI members who aren't afraid to work on improving their material.

Jay Fortunato, New York, NY Jay Fortunato received an unexpected surprise when he submitted songs that were recorded back in the 1970s. Jay recalls: "I submitted a couple of 'basement tapes' from the early '70s for a TAXI listing seeking vintage music, and how exciting it was to get my first 'forward,' and then to receive an offer to have them published. It took a while, but the Record Label came through, placing my songs on four network TV shows, including NCIS. And now this fifth placement on a Canadian TV show called Motive. I can tell you it's just as thrilling every time."
When asked what he likes about TAXI, Jay responded: "I would say it's 'balance.' It is the music 'business,' and we all would like to be rewarded for the work we do and for what we create. The balance between art and commerce can be tricky, especially today in a world where art seems to have taken a very distant back seat to monetary gain. It seems to me that TAXI gets that balance right."



Pedro Costa – Ontario, Canada We received some great news from Pedro Costa about his latest placement in HBO's hit TV series, the hard-hitting news show, Vice. Pedro recounts how a single TAXI connection with a Music Library two years ago, and participation in the TAXI Forums, led to some amazing opportunities: "Since then I've signed approximately 40 instrumental cues with this particular Music Library. It was great to see one track used on HBO. It was a first placement for me on that network. My placement count is now nearing 150, and all of them can be traced back to either direct connections made by TAXI or relationships started in the TAXI Forums. In fact, fellow TAXI member Steven Guiles and I met on the TAXI Forums in late 2012, and since then we have collaborated on songs and cues as the band Dove Pilot. We have just released our debut album!"
When asked about the benefits of his TAXI membership, Pedro said, "TAXI provides the environment, the tools, the support, and the community for someone like myself from northern Ontario, Canada, to become an active professional in the music industry. Thank you, TAXI! I'm forever grateful!"

Dylan Winstanley – Mobile, Alabama Dylan Winstanley, and his Metal band Excessum, got some great news when they returned from a recent SXSW gig. After a TAXI connection with a great Music Publisher, they found out their music would be used in the upcoming indie horror flick Condemned, starring Michael Gill from House of Cards, which is scheduled for release in 2015!Dylan explains, "The film's Music Supervisor contacted us and wanted to license two of our songs for the film! We look forward to seeing our name in the credits!"
Dylan goes on to say: "TAXI has allowed Excessum to score seven deals with a top-tier Music Library, and we also got an exclusive deal with an Australian boutique Music Publisher. I love how TAXI has given my band opportunities that I never would've gotten if I didn't join two years ago. I've learned so much about the music business, gotten my band tons of exposure, and made some money!"
Congrats, Dylan and Excessum! We love to see TAXI artists get the recognition they deserve, and a paycheck as well!


Axel Bauer, Austria It's always wonderful news to hear about the great success of TAXI members through our community Forums! The latest news comes from Axel Bauer, who has recently placed three of his instrumental tracks in the long-running hit show Styled to Rock on Bravo! The deal was a result of a TAXI forward to a music library. In addition, the library asked for over 100 of Axel's tracks, with the majority being in the EDM and Hip-Hop genres. Congratulations, Axel! Looking forward to seeing many more tracks placed through this great connection!
Axel reports, "There are a couple of things I like about TAXI. It helped me to get better, stay focused, update my music, and be open-minded. I also really love the TAXI community and I get to collaborate with really great people."


Eric Campbell, Atlanta, GA No stranger to long distance collaborations, Eric Campbell has been working with the above member, Axel Bauer, on a number of tracks intended for Film/TV placements. Eric just recently let us know via the TAXI Forums that one of these collaborations has been placed on the hit primetime show Revenge on ABC. Eric has been a TAXI member for about 18 months now, and is really starting to see some fruit from all the seeds he's been planting! Way to go, Eric!
Eric says, "I love when people ask me about TAXI. I come across a number of people who are wary about paying for placements. I quickly let them know that I've never paid for a placement. But I gladly paid for an invaluable service that taught me about what works in Film/TV music, introduced me to a host of successful composers and writers, and connected me with some top publishing companies. TAXI is the only reason why my music is getting heard in film and televisions shows. I'm a fan for life."
Thanks for making that distinction between not paying for placements, but using a service that helps you make music that's worthy of getting placed, Eric!



Billy Hale, Olympia, WA Billy Hale joined TAXI with a five-year plan in mind to get his music into the TV and Film world. He was happy to report to us that two years ahead of his five-year plan, he has placed 250 cues (since last August), including placements on the three popular A&E shows: The Wahlburgers, Nightwatch, and Donny Loves Jenny, as well as the Lifetime show Killer Kids! Incredible news, Billy!
Billy had this great advice to share: "After two years of returns and hard rejection I discovered TAXI TV, and the [TAXI] Forums. Michael [Laskow] started playing TAXI Forwards and Returns on the broadcasts, and through his guests on the show, the pieces of the puzzle started to fall in place. Listen and learn all you can from the screeners' comments, watch TAXI TV, read the Forums, and write as often as you can. During year number two, I started getting encouraging feedback from screeners, then some more forwards and finally an email came from a Music Supervisor asking me for more of my music."
So great to see you created a solid plan, Billy, and that it's panning out well ahead of schedule! Keep up the great work!!



Robert Hamilton, Peoria, AZ Another great post appeared on our TAXI Forums recently, which came from long-time member Robert Hamilton. His latest placements include the hit show Escape Club on E! and the brand-new Leann & Eddie on VH1! Both placements were from a library that Robert had signed with through a relationship that originated from a TAXI Forward. What's great about these placements is that one of the cues was written specifically for the show that it was placed on, while the other was selected straight from the music library. It's great to see these kinds of deals stemming from different avenues, Robert. Congratulations!
Robert had this great advice to give for other TAXI members who want to get more TV placements, "I think there is a strong parallel between writing for TAXI listings and writing for briefs by publishers. You may write something for a [TAXI] listing that you think is spot on, and it gets returned. Likewise, you may write a cue for a show thinking that it's perfect for it, and it doesn't get used. Neither of those situations is a waste of effort. If you step back each time and look at how you can improve what you just did, and then follow through with it, you will keep getting better. Pretty soon you will have more and more really good tracks. Good tracks will find their place."
So true, Robert, so true! Even "rejections" are actually each a step forward and a success in that regard.

Walter Grund, Germany When our TAXI members reach out to us to let us know of their success, it makes us wonder how many more members are out there who don't. In Walter Grund's case, he contacted us to share part of his very impressive quarterly performance royalties. Among some of his 125 placements are: six cues in multiple episodes of the world-renowned Oprah show, a cue in the popular CBS show Late Late Show with Craig Ferguson, and music featured on NBC Sports! What incredible news, Walter! Thanks so much for letting us know and keep those placements coming! Walter said, "So here are just the few tracks I have complete information about – of 125 total placements in this quarter. Thanks, TAXI!"
Thanks so much for letting us know, Walter, and we have little doubt that many more will be on the horizon!

Craig Marsden - Burton, MI This past year has been an exciting one for returning member Craig Marsden. He has scored several exciting placements over the last 12 months including songs in the critically acclaimed FX show The Americansas well as Showtime's new Golden-Globe winning drama, The Affair! This year appears to be no different! Craig has had three placements on the new Canadian show Young Drunk Punk, as well as his first feature film placement in the upcoming Staten Island Summer, written by longtime Saturday Night Live writer Colin Jost! Craig has established some great relationships in the entertainment business thanks to TAXI and had this to say:
"I see TAXI as a major force in bridging the gap between aspiring musical artists and the greater music business at large. TAXI essentially turns dreams into reality for those with the talent, the fortitude, the patience, and the work ethic to push ahead, regardless the barriers, towards ultimate success in the music business, whether big or small. And my thanks to Michael Laskow and all of TAXI's amazing crew cannot be expressed enough. For in just one submission, my life and future as a composer and recording artist has taken a quantum leap. And there's no stopping here!"
We agree, Craig! Thank you for letting us know about these great placements and wishing you continuing success on TV and Feature Film work!


William Milliken - Cincinnati, OH
Bill's latest placement is a perfect example as to why a musician should never throw out any old material! Along with fellow TAXI member Craig Marsden, he recently placed a song on the highly anticipated indie film Staten Island Summer! The track was recorded more than 30 years ago in the 1980s using a ¼" 8-Track recorder in a hotel room after a gig. Great to see a recording made more than three decades ago find its way into today's media! In addition, Bill has also placed multiple instrumental tracks on the primetime show Access Hollywood, distributed by NBC Universal, as a result of a TAXI connection. Way to go, Bill!
He had this to say about his TAXI experience: "The best thing about TAXI is the ability to listen and learn from seriously established writers and producers whom Michael [Laskow] makes accessible to us either through TAXI TV or The Road Rally. I was fortunate to have met a Grammy Award Winner at the 2014 Rally who has been so generous with his knowledge and time. My level of production/writing values has shot skyward because of this."
Congratulations, Bill, and thank you for letting us know about your success. We're pretty sure we'll be hearing from you again!


Christoffer Sandberg – Sweden Christoffer reached out to us recently to let us know of his most recent placements on NBC's HIT series America's Got Talent, as well as on-air promos for another NBC show: Parenthood! These placements are a direct result of a collaboration that Christoffer established with a fellow TAXI member at the Road Rally in 2009! This collaboration is still going strong, and it's a great example of how TAXI members frequently get placements just by maintaining relationships with their fellow members! When asked about his experience with TAXI, this is what Christoffer had to say:
"I can't say enough about how valuable TAXI is to me. I really enjoy Michael's brilliant TAXI TV—it's really useful and equally entertaining! The members are really the nicest and coolest group of guys, always willing to offer their advice, feedback, or encouragement. The Rally—well it's THE place to be! I'm from Sweden and have gone to a handful of other conferences and they weren't as good as The Rally—its educating, friendly, and not to mention, FUN! I'm hungrier than ever and will go all in and I do think I'll make some good deals and placements via [TAXI] listings."
Thank you for the kind words and a big congratulation on your awesome accomplishments, Christoffer! We hope there are many, many more to come.

Norman Mitchell - Nova Scotia, Canada Norman let us know that after seeing an interesting TAXI listing, he submitted a Tension Music Cue, which was forwarded to the client. Shortly after, he was contacted directly from the editor/music supervisor of the TV show R.I.P. Files! Norman's music will be used in the first episode of the second season, and he was told that it would likely be used again in several other episodes of the show. Norman has become very dedicated about doing his music-related work since joining TAXI, and is really starting to see his dedication pay off!
"I have spent a great deal of time learning what is required by TAXI to create an excellent product. I joined three years ago, and I sent in close to 400 submissions. I did not want to give up even though I was a very slow learner. The most important advice I can share is, be sure to check and double check the listing information and listen carefully to the sample songs. At first most of my rejections were 'Not broadcast quality.' Then I began receiving 'Not the right vibe or style based on the listing requirements.' Now, I am getting closer with each new attempt. Even the failed attempts were an important learning experience. I am looking forward to greater success in the future, and I hope to attend the Road Rally in November."
Hope to see you there, Norman, and congratulations on having the perseverance to stick with it and see your efforts pay off!

2 Parts Analog - Denver, CO Tonisha Hampton and Robert Watts are at it again! This songwriting and production duo has already had their hand in placements for several TV shows on major television networks such as HBO, MTV, and Bravo! They still continue to stay very busy, and they recently reached out to us and let us know that through TAXI, they are now writing music for a Major Record Label! Great news to hear Tonisha and Robert! The duo had this advice to give other artists out there:
"Since our first forward from TAXI, we have been getting better and better. One thing from TAXI always leads to another and we are now writing for a MAJOR record label. It is so amazing that the same things TAXI has taught us are the same things that the majors require. They require short intros, contemporary production and instrumentation. This is a wild ride and only getting better. We cannot say which label we are working on, or the artists we are writing for, but we can say we all know them. Stick with TAXI, study YouTube, read forums, keep your hustle going, and always try new things. You will graduate your mind."
Wow, we can't wait to hear which record label and artists you guys are writing for. Very exciting, please keep us posted!

Seth Littlefield Seattle, WA
We just got some huge news from member Seth Littlefield. The instrumental version of his song, "Dance While We Sing" is going to be used in an upcoming McDonald's TV commercial, which will be broadcast in eight different languages and airing in numerous countries, as well as several U.S. metropolitan areas! This awesome placement is a direct result from a connection with a publisher Seth made through TAXI two years ago. Nice going, Seth! He has also gotten some other very juicy deals lately, including several placements on MTV's hit show Catfish and TLC's Return to Amish. Last but not least, Seth licensed almost two minutes of his music in the MTV documentary Nicki Minaj: My Time Again! These placements were also all direct results of connections he made through his TAXI membership. Congratulations on all of these great placements, Seth! We're all very proud of you. "I can't thank Michael [Laskow] and the good folks at TAXI enough! Last week, I also received my biggest BMI quarterly [payment] to date. Unreal! It all just goes to show...write, submit, forget, and repeat! And be sure to keep your chin up through the many ups and downs! TAXI provides such a friendly, generous environment, and at the same time, offers awesome successes to anyone who's willing to put in the work. I can't thank Michael, the TAXI team and the supportive network of other TAXI passengers enough!"

David Alex Barton Boston, MA
We were thrilled to find out that David's song"I'm A Mess" just got placed in an Indie Horror Film called The Hallow, which just had its debut at the Sundance Film Festival on January 25. This awesome placement was a result of a six-song deal David got with a Music Library after being forwarded to them by TAXI. Last year, the same Music Library placed three of his tunes on the CW's The Carrie Diaries. Nice! Congratulations, David. Make sure to let us know when you get more placements. We have the feeling there will be more on the horizon for you!
"I'm an independent artist from Boston - TAXI has given me excellent exposure to labels and music directors. TAXI allows me to concentrate on what I do best: writing and recording!"

Danny Infantino Southern Pines, NC
The year 2015 has already been pretty eventful for TAXI member Danny Infantino. We had just found out that his track "Deck The Halls" made it into the opening of CBS's show Scorpion,when we learned that the same song had already been placed on NBC's series A To Z. Not only did he get these awesome placements through a relationship he made through a TAXI connection, Danny also signed eight more of his songs with the Music Library. Congratulations, Danny! All your hard work is paying off, and we couldn't be happier for you!
Danny commented, "In addition to signing pieces with a dozen music libraries, I have learned a great deal from my experience with TAXI. The TAXI Road Rally is great for networking and keeping up on the latest recording techniques, gear, and samples. In March I will be on a panel at the University of South Carolina to discuss alternate ways of making a living in music. TAXI will be high on my list of recommendations. TAXI is the best way to enter the music industry if you write and record music."

Bob Mete Earlysville, VA
Bob recently got notified that his tune "Every Blue Morning" was placed in an upcoming Feature Film called Scout,starring Nikki Reed, Jane Seymour, Danny Glover, and Ellen Burstyn, set for release later this year. The year 2014 was fantastic for Bob. From placements on HBO and Showtime to a couple of film placements, and a placement in a game app as well. Look out 2015, here comes Bob Mete!
Bob also said, "Thanks to you and everyone at TAXI for providing a vehicle for us to be a part of this crazy music business."

Barry Gould Hudson, MA
Barry recently let us know that he had a placement in the SyFy Network primetime three-episode mini-series Ascension. It was his piano-based Jazz piece that was licensed, and the placement was a result of relationship with a publisher that started at the 2011 Road Rally. Now, four years later, his music has been heard on various shows including the Kevin Bacon Show, and FOX's primetime show The Following. Keep up the great work, Barry. We can't wait to hear about more of your upcoming successes!
"I've thoroughly enjoyed the Road Rallies and getting forwards, and really appreciate the critiques and education. Thanks again, TAXI, for all you do to connect composers to opportunities."

Jay Ramsey & Bob Kelly Las Vegas, NV
We recently found out that the writing and producing duo of Jay and Bob got two of their songs placed on SyFy's three-day event, Ascension. These two have been friends and writing partners since the 1960s, so this was a long day coming, but definitely worth it after all the success they've had lately! This placement was a result of a TAXI Forward that ended up with a deal with one of the most well-respected Music Libraries in the business. Once they got that deal, they've been gaining momentum ever since. In the last couple of years their songs have been heard on AMC's Mad Men, ABC's The Following, NBC's Chicago PD, and in a bunch of major motion pictures as well! Although Jay and Bob had a successful career on the road for 16 years prior to joining TAXI, they had still never been able to get their music heard by millions of people, until now!
"We definitely do appreciate all that you are doing for us. It is gratifying to both of us that someone is finally noticing the hard work we did in the '50s, '60s, and '70s, and someone (other than ourselves) is finally getting a chance to listen to and appreciate what we thought were quality masters for each specific decade."
Congratulations, Jay Ramsey and Bob Kelly, on all of your very well deserved success! Here's to another great 50 years!

Tamara Miller Toronto, Canada
We were very excited for Tamara when we found out that she's been asked to license 12 new tracks for an awesome Music Library. Want to guess how she got the gig? She got it after attending a class at TAXI's most recent Road Rally, following up with questions, and showing initiative to write for the library! Voila! That's all it took for Tamara. She has also gotten a similar opportunity in the past through another TAXI introduction, and as a result of that her music has been heard on different TV Shows including The Dr. Oz Show! Congratulations, Tamara! You're in good hands and we're happy to have helped you get there!
Tamara told us, "TAXI has been wonderful in providing such a creative and friendly atmosphere that brings together so many like-minded people from all over the world! I love meeting new people, reconnecting with TAXI friends, and meeting new co-writers! There's always something to learn every year [at the Road Rally]! I find that I am always motivated both during and after the Rally, and that really puts everything in check and gives me another 'creative push' to continue my journey. I love attending the Driver's Ed classes because they're a fantastic way to gain insight about the industry in such an inspiring and intimate environment. Thank you TAXI for your ongoing support!"