William Livesay, Pembroke Pines, FL
William Livesay is dusting off those old recordings and is putting them to work. Williams told us how a TAXI listing enabled him to breathe new life into his old songs, "TAXI put up a listing for recordings of original songs, any genre that were from the '80s, '70s, or earlier that the artist still owned the rights to. I submitted 1 song and got a forward to a Music Library. The Library called, and I received $5,000 for the publishing rights to 10 songs! One of those songs has been place in the Amazon TV show Red Oak, which [aired] October 9, and I still receive writer's royalties. This was like found money because these songs were literally in the garbage and I never expected to do anything with them."
William confesses it's the access to music professionals that he appreciates about TAXI, "What I like most about TAXI is the fact they do have the resources to get music in the hands of people looking for songs for specific situations."



Scott Horton, Prague, Czech Republic
"I got my first deal with a Publisher four months into my TAXI membership!" said a glowing Scott Horton. He continued, "I've since signed (and continue to send) more songs with this Publisher, and have had three songs featured on TruTv's The Hustlers. I also signed a good number of [instrumental] cues with two other non-exclusive Libraries. Through participating on the TAXI Forums, I had a few co-writes with other TAXI members and eventually got into a few other music Libraries, to which I've since signed over 100 cues and songs throughout the year. From these relationships, I'm already seeing placements on NBC Sports, the NBCSN's new show Mobsteel,and during NFL games on CBS!"
Scott expounds on what he likes about TAXI, "In addition to the friendly and helpful [TAXI] forum community members, I find that I am most motivated and successful when writing to specific TAXI listings. TAXI clearly lays down exactly what is being asked for. All we have to do is deliver the tailor-made music by the deadline. Very excited to be attending my first TAXI Road Rally in November!"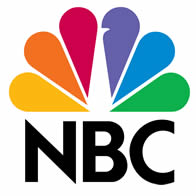 Jerry Honigman, Alexandria, LA
Jerry Honigman recently had his song "Deny, Deny, Deny" placed in Amazon's new series Red Oaks. In addition to that choice placement, Jerry also had his music used in a number of popular shows, including the broadcast network show, NBC's groundbreaking series, The Office, USA Network's popular hit Mr. Robot starring Christian Slater, and the CW's smash Sex in the City prequel, The Carrie Diaries. Jerry describes how it all happened, "Well, the deal came about due to the efforts of my Publisher of the last few years. And that deal came about due to TAXI." When asked how TAXI has influenced his musical career, Jerry says simply, "Without TAXI, none of this would have happened."



Chris Winston, Highland Village, TX
Chris Winston learned that sometimes you have to get out of your comfort zone to become successful. Chris had a total of 12 instrumental cues used in the broadcast network show, CBS's hit series, Madam Secretary. Chris describes how the deal came about, "We signed a deal with a Publisher that came from a TAXI listing. While working on that deal, he mentioned a need for "World Pop" stuff for a new library. It was a completely new genre for us, so we listened to a lot of cues in that style. We borrowed as many instruments as we could, got to work, and delivered 15 cues, of which they used 12! Also, some tension cues that we wrote about two years ago ended up in six episodes of Ice Cold Killers on the Investigation Discovery network."
"What I like the most about TAXI is that although it is a lot of work to get your name out there, build up cues, and get your first success, it is worth it. It seems to me after many years of doing it, and over 200 cues published, that this is a marathon."

Bob Lograsso, Salem, IL
We were thrilled to hear about Bob Lograsso's first deal with a Music Library, which came about through a TAXI Dispatch listing and guidance from other TAXI members. Bob explains, "My deal with a Library came about through a TAXI Dispatch listing looking for Hick Hop music. I had attempted this genre several months back and had put a track out on the [TAXI] Forum for advice. I got some from Andy Gabrys and Russell Landewehr, they helped me understand the genre better. That track 'Hickin Hop' from that night also got picked up, but the track they really liked was, 'Four Wheelin,' which I wrote after understanding the genre better. Since I upgraded to [TAXI] Dispatch, my success rate is better, which has led to more opportunities!"
Bob raves, "I would like to mention that what I like most about TAXI is the people who are involved. I have met a lot of people on TAXI's Forum and through Facebook. I am involved in the GYAWS Facebook group, in which we write cues and songs every week."


Scott Hanson, Cleveland, OH
"I have worked very hard and spent a lot of time, money and energy working on what I consider to be a life's passion of mine," said TAXI member Scott Hanson. Scott continued, "Since the beginning, I have had a lot of ups and downs in my career, and I truly believed I had it in me to make this work. I have been rejected more times than I care to admit, but I never let stop me or slow me down. I did what I was being taught to do: Write, Record, Submit, and Repeat. Now after three years of waiting for something to happen, I can joyfully report to you that on August 26, 2015, my song, 'Terrified,' was used in a scene on the ABC Family Network show called Kevin From Work, thanks to a relationship made through TAXI."
Scott says candidly, "You cannot describe the feeling of validation one feels hearing something that started out as a thought in your head, watching it grow, and then hearing it on a nationally broadcasted television show. It was one of the proudest moments of my life. I could not have done this without you TAXI, and for that I will be forever grateful."


Robbie Hancock, Ontario, Canada
"I can tell other skeptical musicians that TAXI really works, and I can back it up!" exclaims Robbie Hancock. Robbie recently had two deals offered in a single day from relationships that originated through TAXI. Robbie elaborates, "I just got my first international song placement in Peru for a collaboration with [fellow TAXI member] Andy Gabrys for a song called 'Into the Bright.' I negotiated, and earned my first paycheck as a songwriter!" Incredibly, only hours later, Robbie inked another deal for an instrumental cue for use in HBO's hit series, VICE. "I have wanted this for so long and now that it is here I am just overwhelmed with emotion!" exclaims Robbie.
Robbie sang the praises of TAXI's Dispatch service, saying, "It's fast and I am so glad I did the upgrade. As always, it is about timing though and I felt now just into year three that I was ready. I am so glad that this happened, not only for me, but more importantly to validate TAXI and celebrate the incredible community of great people that TAXI has created. Thanks for everything and I look forward to the Road Rally this year!"

Ostin Drais, Portland, OR
It was great to hear from Ostin Drais about his recent Music Library deal. What's even better is that this was his very first deal. Ostin explains, "This is my first TAXI deal. I read the listing for Suspenseful Instrumentals and realized that I could easily meet the requirements, and honestly went into it with a devil-may-care attitude. I would certainly do my best, but I had no expectations." Ostin continues, "I heard nothing for months. Then, eight months later I get a voicemail from the client. I called him back and three days later I signed the track (and potential future tracks) to a non-exclusive deal. They're actively shopping it, so I'm pretty confident that the royalty machine will start to chug."
Ostin explains, "Best of all, my confidence in myself and my abilities to meet client needs has jumped big time! I've got this. Now it's time to do it. What I like most about TAXI is, it provides an opportunity for the product to sell itself by its quality rather than the personality behind it."


Tore Thomassen, Sande Norway
Tore Thomassen recently told us about a great placement he'd gotten since joining TAXI. Tore explains, "After 4-5 months of hard work to get the best possible instrumental songs, I got a deal with one company that provides cues to the HBO hit series VICE, and they want more from me! This has opened up more opportunities. Recently I got the opportunity to deliver test cues to a console video game!"
When we asked him what he values most about TAXI, Tore responded, "I really appreciate the TAXI Forums. I have been a diligent user for the last five months and have learned a lot from my TAXI mates. The same goes for TAXI TV, it's fantastic, instructive, and inspiring. And not least, I've used TAXI's Custom Critiques a lot. It is worth so much to let someone who knows the business and music give you the right feedback and direction. I think it is important to take advantage of all TAXI offers for reaching your goals. For me it has just started!"


Seth Littlefield, Seattle, WA
Seth Littlefield is having a great year so far, having his music placed in national TV commercial and now a feature film! Seth elaborates, "About two years ago, I had a song sent through TAXI to a small L.A. boutique Music Library. The company contacted me, and I ended up signing three songs with them. But it wasn't until this year that my placements with this Library really picked up. First, a McDonald's commercial and now, a feature film! The movie After Words, starring Marcia Gay Harden (Pollock, Fifty Shades of Grey) and Óscar Jaenada (Pirates of the Caribbean), is opening in theatres at the end of August. My publisher told me that my song, "Around" replaced a Paul Simon temp track. Yikes!
"Patience is a must. Even if you had all of your ducks in a row to begin with, feeling confident with your recording chops, understanding the ins and outs of the business, utilizing ALL of TAXI's tools and resources, placements can take months or even years to occur. Then it will take 6-9 months to see any royalties from those placements. So keeping an eye on the overall/long-term plan and focusing your action on writing and submitting is crucial. While you wait, why not create?!"
Words of wisdom, Seth, and congratulations on those awesome placements! And thanks for letting us know about them!

Amund Maarud, Oslo, Norway
Member Amund Maarud got some stellar news when he got a call from a respected Music Supervisor who wanted to license his track "I Can't Believe" for the upcoming film Badge Of Faith. Amund explains how the deal came about, "After receiving the song from TAXI, the Music Supervisor of the movie sent a request to license 'I Can't Believe' to use it in the film. We received a master/synchronization contract (non-exclusive) to sign and the Music Supervisor got the master wav file and lyrics." He goes on to add, "This is my first deal coming through TAXI. I've had a total of five songs chosen by TAXI until now, but this is the first time I've heard back from a Music Supervisor!"
Amund describes his favorite thing about TAXI, "I like the feedback of the submitted songs whether they get chosen or not. It is a very good way to know if you've read the submission listings correctly."
Not too shabby for your first placement, Amund! We hope you get many, many more!!


John Cirillo, Nashville, TN
Persistence is key. John Cirillo developed a relationship with a Music Publisher/Record Label in Nashville that got his songs through a pitch to a TAXI listing. John learned that patience is indeed a virtue. John explains, "I'm really good about not bugging the companies I have a relationship with through TAXI. But over a few months' period, I noticed that I had four or five songs in the same Catalog. After getting the OK from TAXI, I got them on the phone and we talked for a bit. The company's owner remembered my songs and liked a few of them quite a bit. He called me up a few weeks later saying he's meeting with one of his artists, and he wanted to play her my song, 'Woman Up.' The artist was recent American Idol contestant, Tori Martin. Short story from there is that they decided to cut it and release it as a single! It went from 'maybe we'll cut it' to single release in all of about two weeks!"
"What I like most about TAXI are the targeted pitch opportunities. It took me a while to figure out how to best apply my songs to TAXI's pitches. But once I finally got a better handle on that, I have a much higher percentage of my songs being chosen!"
Yep, you're right, John! Don't bug them, and good things will happen. Getting a song released as a single is a big deal. Nice going, and congratulations!


Jerry Brunkala, Oceanside, CA
Jerry Brunkala was happy to tell us about a recent deal he signed with a Music Library. Jerry says, "I sent in three tracks for a TAXI 'Trip Hop' listing. I received an email from the Library that they wanted to sign two of them. The Library also requested that I send them any other Trip Hop tracks that I had, and they ended up signing two more! Needless to say, I was very pleased, as this is a really great Library. Recently, while watching an episode of Catfish on MTV, I heard one of my cues playing underneath a scene for nearly 30 seconds!"
"I have to thank TAXI for providing the vehicle for me to get my music out into the world. The TAXI Forum, the Road Rally, TAXI TV and the entire TAXI community are extraordinarily supportive. In fact, one afternoon a couple of years ago, a quite successful TAXI member, whom I met at the Road Rally, called me at home to find out how my music production was coming along. At the time, I was not too enthusiastic, but because of his encouragement and enthusiasm for my music, I soon got back on track. And I'm very glad I did!"
Thanks for letting us know, Jerry, and congratulations. And yes, the community, and using all the aspects of TAXI pay off. We hope other members are inspired by your story!

Diane Ridaeus, Ontario, Canada
With a single TAXI listing, Diane Ridaeus was able to turn her love of World Music into the fulfillment of a life long dream. Diane describes her experience, "I have always had an interest in World Music, but not too many chances to do any till the recent travel show listing came up. I love Scandinavian culture so put together a Finnish track. I pitched it, and the Library signed it for use in a Travel Show! It's a completely engaging way to write, to try and capture an international flavor through music."
Diane goes onto say, "I was never confident enough to offer my music for commercial use, but since being a TAXI member I've done that two times successfully now, So I've had three 'yes' responses so far. Wow, what a thrill, especially since that has been a goal since I was reeeeeaaaaally young. TAXI listings are like discipline for me. Gets me reined in and focused and deadline-conscious, which really speeds up the process. The Forums are invaluable for feedback, especially when it's so accurate, relevant to the craft, and unbiased. "

Dan Michaels, Brentwood, TN
"Through a few calls and some emails, a deal was signed, and new life was breathed into 30+ year old songs." Dan Michaels echoes the hopes of many TAXI members, to see their old recordings appreciated and find a place in today's market. Dan describes the origin of the deal, "The listing for 'Rock Songs recorded in the '80s' caught my eye. I submitted through TAXI three songs from 1985, which have been taking up hard drive space for years. Several days later, I got a call from the Publisher. They simply couldn't have been more pro, friendly, and easy to work with. After sending them a few others songs from 1983, the company settled on three of our songs!"
Dan says he admires TAXI for, "being around for so many years and earning such a respectable reputation in their efforts to serve both artists and industry. They genuinely meet a need for independent bands, writers, and producers and in turn meet the need for busy music supervisors, A&R, publishers and music libraries. After hearing of TAXI for over a couple decades, I'm kind of kicking myself for not reaching out years ago!"
We hear that all the time… people wishing they'd joined years earlier. Oh well, at least you're out there pitching now, and hopefully making up for lost time! Congratulations, Dan, the company you've signed with is an awesome Publisher, and we have little doubt that given some time—it DOES take time—you'll start getting placements in some great TV shows and films through that Publisher!

James Thompson, Sevenoaks, Kent, United Kingdom
It's great to hear about people taking advantage of all the services that TAXI offers its members. We reached out to James Thompson to find out what resources have helped him the most. James says, "I've been a TAXI member for just over a year now, and I recently got a deal for the song 'Baby Steps' with a Publisher and it's thanks to the TAXI community that this has happened. I started implementing advice about song structure/making things contemporary etc., and also bought and acted upon both the TAXI books. Most of the success has came within the last two months, so clearly something has sunk into my brain."
James also had some suggestions for other TAXI members, "The advice my songwriting partner and I would give would to be to listen hard to the submission criteria and reference back to the example tracks often whist composing to keep yourself on track, watch TAXI TV and engage with members on the TAXI Forums. Our success rate has been increasing more recently as we continue to grow as writers, and the TAXI books by Robin Frederick have been invaluable."




Bruce Ray Brown, Nashville, TN
Longtime TAXI member Bruce Ray Brown reached out to us after hearing a cue he co-wrote with fellow TAXI member Adonis Aletras played on a recent episode of TAXI TV. Bruce says, "I joined TAXI in 2011. At that time I had zero cues on TV and zero cues signed to music libraries. Today I received my quarterly BMI statement. Thanks to TAXI, the list of my cues reads something like this: ABC, A&E's Duck Dynasty, Animal Planet, Cartoon Network, History Channel's Pawn Stars, Discovery Channel, Esquire, Fox Sports, National Geographic, CBS's Let's Make a Deal, TLC's Honey Boo Boo and Toddlers and Tiaras, and NBC Sports. This is a partial list, but it gives you an idea of what has happened since 2011. I now have 1,678 registered cues in my BMI works catalog! None of this would be a reality if I had not joined TAXI and attended a Road Rally."
When asked how TAXI has helped his writing for Film/TV he proclaims, "The things I have learned from other members on the Forums, the Rally, and hanging out with other TAXI members here in Nashville have been invaluable. Thanks for opening the door to production music for me, but more importantly thanks for the TAXI community."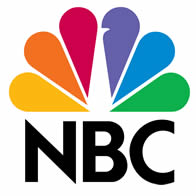 Dennis Lacey, Atlanta, GA
It was great to hear from Dennis Lacey about his most recent deal, a placement in episode 12 of NBC's new hit, Aquarius, starring David Duchovny. Dennis went on to say how this placement originated: "The deals basically came about via my placement with a Library in Los Angeles via a TAXI submission of mine in 2007, followed by the subsequent acceptance of three more songs of mine directly to the Library."
When asked what he enjoys about TAXI, Dennis explained, "What I like most about TAXI is the expertise and specificity of the [A&R people], the valuable feedback for improving submission accuracy, and likelihood of [getting] placements, and the varied categories to pick from."
Thanks, Dennis! You know what we like about you? You get it!! Congratulations on that sweet placement, and we're sure we'll se many more of those coming from you in the future.


Juan Avila, North Miami, FL
Once, and future, TAXI member, Juan Avila, wrote to tell us about the placement of his song "Esta Noche" in the ABC/Marvel Studio hit, Agents of S.H.I.E.L.D.The placement was the result of a relationship made through TAXI. Juan goes on to describe the deal, "The Library offered me a non-exclusive contract. This contract auto-renewed over the years. I had forgotten about it and one day they contacted me that the song was used on the show. The song was used at the beginning of that episode for around 34 seconds. This happened almost four years after my initial contact with the Library!"
Juan goes on to say earnestly, "I felt obligated to share this story so TAXI members know that TAXI is truly a successful medium to get you and your music where you want to be. This successful placement got me into going back to work in music. I'll be soon re-joining TAXI!"
We look forward to that, Juan, and it's hard to pass up the opportunity to remind members who've let their memberships lapse, that they could have been filling the pipeline with a lot more music and generating a lot more placements if they hadn't taken a break. Just sayin'!
We look forward to having you back, Juan, and thanks for letting us know about this great placement.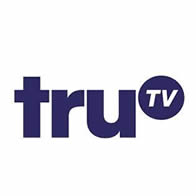 Tim Jennings, Hitchin, UK
New TAXI member Tim Jennings is off to a great start! He has already had a song placed in the truTV hit series The Hustlers. Tim explains how this deal came about, "I wrote the song with a very successful TAXI member named Paul Cufflin. Paul had been introduced to the Music Library owner through TAXI. He signed the song as soon as we had recorded it, and a few months later it was placed. Great news!"
Tim breaks down how TAXI has influenced his growth as a songwriter, "It's taken me a while to work out exactly how to cater to the needs of the industry. TAXI has helped me big time to stop trying to make everything perfect, not saying that I don't strive for excellence, but I no longer fall into the trap of over thinking and overdoing my songs."
Thanks for saying that, Tim! You're not alone in those habits that are so hard to break. But, you're proof that there's great value in shedding those old, unproductive habits.
When asked what he likes about TAXI, Tim replies," TAXI has so much advice, so much knowledge and the best listings I've ever come across. And so far as the music is concerned, I think TAXI has made me grow up and have a more considered and professional approach to what I'm doing."
Awesome, Tim. We hope we're having that effect on many, many more songwriters, artists, and composers!


Johnny Moore, Los Angeles, CA
Johnny Moore tells a story that is probably familiar to many TAXI members. Johnny recalls, "After being in a touring band, and being broke while living in a van on the road for most of my 20s, I was at a crossroads. It was around that time that I discovered TAXI and the world of composing for Film and TV. I already owned a laptop and had previously spent some time messing around on GarageBand, but TAXI's Industry Listings helped me focus, the TAXI Forum provided me with motivation, and the panels at the Road Rally educated me on how to get started on a new career path."
Johnny eventually signed a deal with a Library and recently had two placements in the MTV hit show Catfish – all from a relationship that started with a TAXI listing.
When asked what he appreciates most about his TAXI experience, Johnny enthuses, "I'm grateful for so much more than just the online submission process, clear listings, and the Road Rally (where every employee I've met has been nothing less than welcoming, knowledgeable, and a pleasure to be around); I'm grateful most of all for the one things that's so hard to find these days ... HOPE."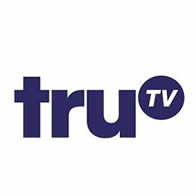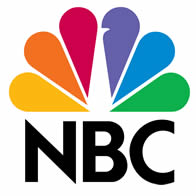 Paul Otten, Cincinnati, OH Talk about success! TAXI member Paul Otten had an incredible 27 placements in the first two episodes of truTV's new hit show, Hustlers! Three of the songs were co-written with Paul's fellow TAXI members: Ethan Okamura, Paul Cufflin, and Greg Mandel.
In addition to that awesome bit of news, Paul told us about another great placement on a broadcast network show: "TAXI member Helen Austin (whom I first met at the 2011 TAXI Road Rally) and I had a huge placement on NBC's The Nightshift. Our song closed the show and played for two-and-a-half minutes!"
Paul recounts how all of this came about, "I signed with a great Publisher in the spring of 2010 through TAXI. Since signing, I've had hundreds of placements through them!"
When asked about the significance of his TAXI membership Paul says, "TAXI has been invaluable in hooking me up with many different Publishers, a few direct [to supervisor] placements and loads of co-writers. I've created close, professional relationships with many top Publishers in the industry. I can honestly say that I would not be in the position I'm in, that of being a go to composer/producer, without the help of TAXI. I learned the language of the business from TAXI!"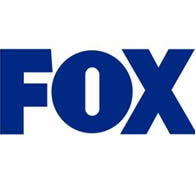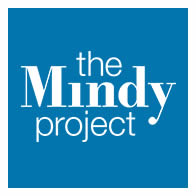 Danny Infantino, Southern Pines, NC Danny Infantino continues his 2015 winning streak with some impressive placements. Danny had an instrumental track used in Fox's The Mindy Project. Danny says of the track, "This was a piece I signed about six years ago to a great music Library, from a relationship made through TAXI. They have gotten me numerous placements over the years." Similarly, Danny got a big surprise when he found out a solo guitar piece he wrote and signed several years ago was used in, of all places, Latvia! "I'm a hit in the Baltics!" he exclaims. He goes on to say, "All of these signings were the result of relationships made through TAXI."
"One of he great things about TAXI, and the deals I've made through the company, is that music signed years ago can still be used and generate income in the future. TAXI's guidance and education, whether through the Forum, the critiques, and of course the Road Rally, have made me better at what I do. This is all paying off now, and will continue to do so looking forward. Bravo TAXI!"
Thanks, Danny, but it's you who deserves to take a bow!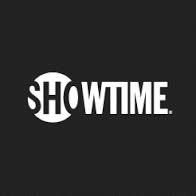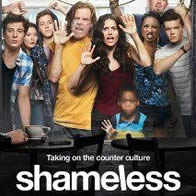 Jeff Allen, Wyckoff, NJ We were thrilled for Jeff and his collaborator Lori Quku when we found out about their recent placements and deals, including a killer placement in Showtime's popular series, Shameless. Jeff explains how it all came about, "TAXI ran a listing for a 'gritty blues-inspired Alt Rock song.' The Library received our songs and quickly contacted Lori and me to sign three songs. Since that time we've signed a total of five tracks with them. They pitched our song and it was placed in the season five finale [of Shameless]!" Jeff adds, "We are also fortunate to have three additional pieces signed between two other great Libraries... all deals originated through TAXI!"
"There is a lot I like about TAXI, but I think the education is the best part of the service. I learned how to write songs that can be used in TV and film, and the Road Rally was extremely helpful!"
Nice going, Jeff and Lori, and thanks for the kind words!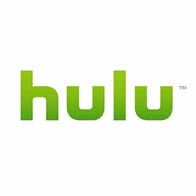 Katianne Timko, Youngstown, OH TAXI member Katianne Timko reached out to tell us about her recent successes, including a placement in Hulu's new original series, East Los High. Katianne says of the deal, "After I submitted my song through a TAXI listing, a Music Supervisor reached out through email and asked me to keep sending songs as I make them! So, I'll have two songs in this upcoming season, but probably some more in the next." In addition to that great news, Katianne also told us about another deal that was "with a Photography Company that licenses songs for huge companies like Google, Nikon, and Canon!"
Katianne talked about how TAXI has influenced her songwriting: "I love the feedback aspect—it's really helped me understand that everyone listens to songs differently. For one listing, a song won't be forwarded, but for another, that same song will land me a deal. It really depends on who's listening and what they're looking for. It helps me a) make my songs better if I hear the same critique [comment and suggestions] a few times, and b) not take it personally when someone passes on my music. TAXI's screeners are all so supportive and they're rooting for me to do my best work!"