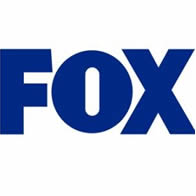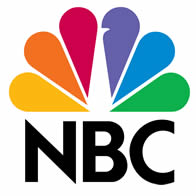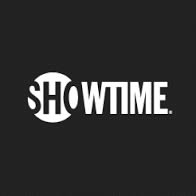 Bill Hewett – San Francisco, CA
What do our most successful members have in common? They go to the TAXI Road Rally! Bill Hewett follows suit in that regard. Joining TAXI right before becoming a father, Bill decided to take his time to "improve my songwriting and production skills ... Fast forward 3+ years, three Road Rallies, and many (mostly) constructive returns, and I had my first forward in January 2017, followed by my second in September."
At the 2017 TAXI Road Rally, Bill met the owner of the a Music Library who was interested in his instrumental tracks and ended up signing 10 of them! In addition, a couple collaborations with fellow TAXI Member Cass McEntee have been signed to the Music Library!
"I love *everything* about TAXI," Bill says. "…the feedback on returns, the friendly humans who answer the office phones, the opportunity to meet and learn from industry professionals at the Road Rally, and most of all the community of helpful, supportive members on the Forums and at the Road Rally."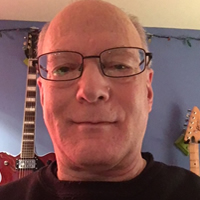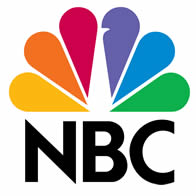 Richard Emmet – Portland, OR
We caught up with Member Richard Emmet who let us know via the TAXI Forums about the recent successes he's had through TAXI! Richard say that through TAXI Forwards and the TAXI Community, his music is "currently featured in over 50 TV shows, both in the US and in more than 20 foreign countries."
Lately, Richard's music has been heard on Kevin (Probably) Saves the World(ABC), Days of Our Lives (NBC), The Young and the Restless (CBS), Leah Remini: Scientology and the Aftermath (A&E), Jeopardy (ABC), E! News (E!), Seriously Funny Kids (Lifetime), FBI: Criminal Pursuit (Investigation Discovery), and many more!
Richard says that it's really hard to narrow down what he likes the most about TAXI: "I've been lucky enough over the years to have crossed paths with a few very inspiring people, and Michael [Laskow] is one of them. It has been inspirational to observe how one person's vision and commitment to service has brought so many people together for a common purpose. And the cool part is that if we make a reciprocal commitment to doing the necessary work, the benefits educational, professional, social, and monetary are tangible and within our grasp." We couldn't have said it better ourselves!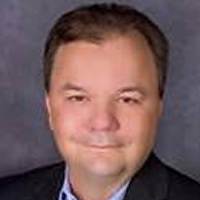 Eric Blossman – Austin, TX
We were ecstatic when we learned that TAXI Member Eric Blossman was connected to a Top Music Publisher through a TAXI Forward! "There was a listing for an instrumental country track to which I sent in. I submitted my [track] and it was Forwarded and I basically forgot about it," Eric explains. A few months later, the Publisher reached out to Eric and asked if they could hear some more of his music! Fastforward to now, Eric has just signed his 80th track with them––all due to that one TAXI Forward!
When asked what his favorite thing about TAXI is, Eric says this: "I really like the sense of community that [TAXI] encourages. As writers we are all struggling with the same issues, the same blank page, the same criticisms and it is really refreshing to find others that are fighting the same battles." He tells us that he also attended his first TAXI Road Rally this past year! "I got so much out of it," he says. "My writing and producing improved substantially just from all of the notes and information that I brought home with me. It was absolutely amazing and I can't believe I am just now discovering this event."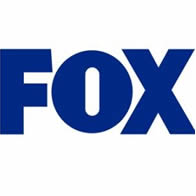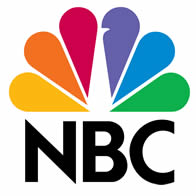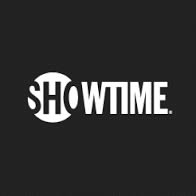 Peter Sivo – Middletown, NY
We caught up with one of our favorite long-time TAXI Mmembers, Peter Sivo, who let us know about a few more placements he's gotten recently as the result of a TAXI Forward. Peter's vintage music was sent to an awesome Music Publisher back a few years ago, and his Film and TV Placements continue to rack up!
Since we last talked to Peter, his music has been heard on The X-Files (FOX), The Good Place (NBC), The Mayor (ABC), Crashing(HBO), Preacher (AMC), and one of his songs was performed by a character on Showtime's I'm Dying Up Here!
Peter's definitely on a roll, and we can't wait to hear about the next placements he accrues!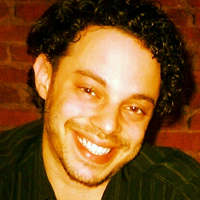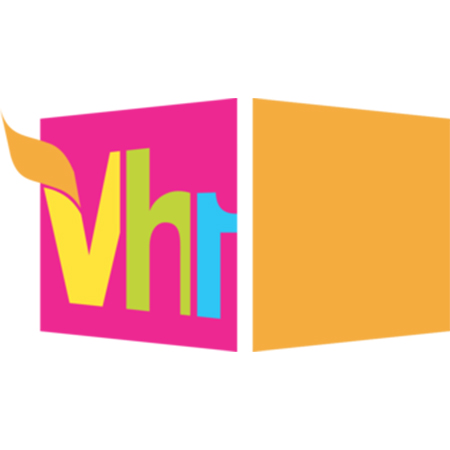 Marcus Cohen – Norristown, PA
TAXI Member Marcus Cohen recently got in touch with us to let us know about some recent successes he's had with placements in Film and TV! Since the 2017 TAXI Road Rally in November, he has had 75 new tracks signed to top Music Libraries and Publishers!
Recently, Marcus's music has been placed in Keeping Up with the Kardashians (E!), 17 episodes of Love & Hip Hop (VH1), Total Divas (E!), Married to Medicine (Bravo), E! News, Inside College Basketball (CBS Sports), Impulse (YouTube Red), Chuck & Danny's Road Trip (Food Network Canada), and more!
"All of these placements came as a result of TAXI and the Rally," Marcus says. "Big love and thanks to all you guys as always!" Love and thanks to you too, Marcus! Keep up the hard work!
If you want to know how Marcus and his mother, and writing partner, Sherry Marcus Milano got 300 tracks signed in one year, click here!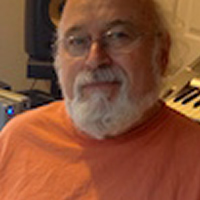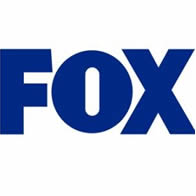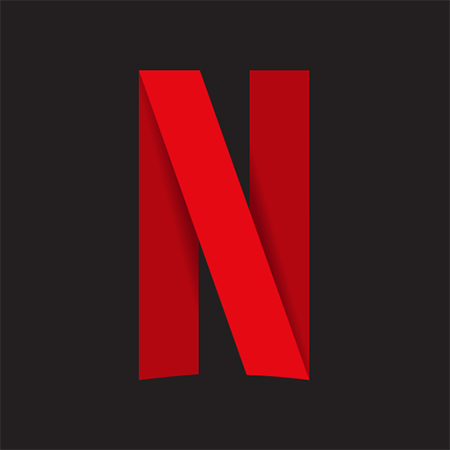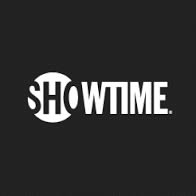 Danny Infantino – Pinehurst, NC
We were excited when we got wind that TAXI Member Danny Infantino recently had a couple of his jazz version of Christmas carols placed on SyFy's Happy. These placements were the result of a connection made with an awesome Music Publisher through a TAXI Forward.
Other new placements of Danny's include music in Sleepy Hollow (FOX), Wet Hot American Summer: Ten Years Later (Netflix), Gotham (FOX), Shameless (Showtime), and Mozart in the Jungle (Amazon Video). "All have TAXI as their source," Danny tells us.
How has TAXI benefited Danny? "My whole career as a TV music writer is due to my membership in TAXI," he explains. "Not only have all these contacts and placements become a reality, but TAXI has a vast resource and educational bank to draw from – particularly the Road Rally. The beauty is – there's more to come."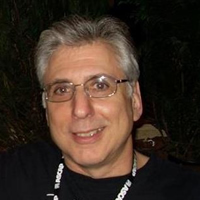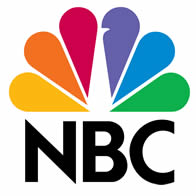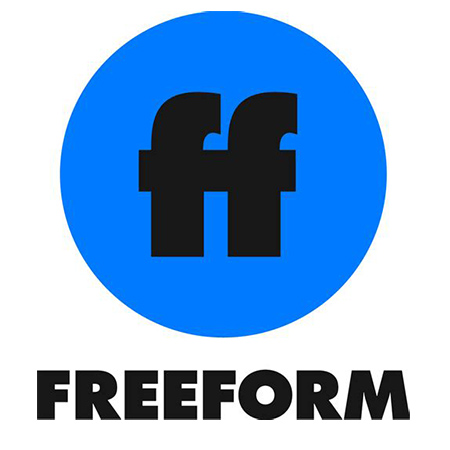 Casey Hurowitz – Fort Washington, PA
Connections made through TAXI Forwards can lead to years of placements––TAXI Member Casey Hurowitz can definitely attest to that! Back in the early 2000s, Casey's music was sent to an awesome Music Library through a TAXI Dispatch Forward and he's been getting songs placed in Film and TV ever since!
Recently, Casey's music has been heard on The Young and the Restless (CBS), Chicago Fire(NBC), and The Fosters(Freeform).
Casey tells us that his favorite thing about TAXI "is how the listings keep you motivated to create new music, stay current as to what is in demand for Film/TV, and result in feedback from screeners (agree or not!) ... if not for the best music community in the universe (especially the Road Rally!), none of my successes would have happened!"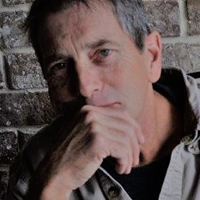 John Pearson – Gallatin, TN
TAXI's annual convention, The Road Rally, is an awesome place to make connections with collaborators and Music Industry Professionals alike! TAXI Member John Pearson found this out first-hand at 2017's event.
John's song was played on a panel at the Rally. "The panelists were very tactful and forward about what they liked and what they thought needed to be changed," John says. He decided to take their advice and make some changes they suggested with the help of a new collaborator he met at the Rally!
Through that connection, the newly edited song was placed in an advertising campaign for a major search engine!
"Joining TAXI and going to each year's Road Rally has been the best decision I've made in my musical career in almost 20 years," John tells us. Congratulations on your success, John!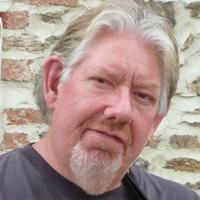 Steve J Curtis – Halesworth, United Kingdom
We love hearing about our members' successes, so it's no surprise that we were overjoyed when TAXI Member Steve J Curtis let us know that he had a few of his tracks signed to a couple awesome Music Libraries that he met through TAXI Forwards!
One of his tracks was forwarded to a company about a year ago that reached out to him nine months later to see about adding it to their library. "I had only just a couple of months ago signed that very same tune with a different company, so had to tell the new interested party 'sorry, but it's already been signed by someone else,'" Steve explains. The Music Library ended up asking Steve what he had in a similar style and ended up signing three brand-new songs: "...even better news is he wants more!"
Steve says that he appreciates the "priceless feedback" from TAXI Screeners and used information from TAXI TV episodes to better pitch his music! "I am developing relationships with companies that I believe I may never have got a foot in the door with, had it not been for things I've learned through TAXI."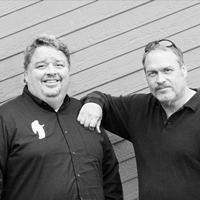 Jim and John Mears – Hermitage, TN
TAXI members Jim and John Mears spent almost 20 years writing for two large publishers in Nashville with not much success. Since joining TAXI six years ago, the Mears brothers have been connected to numerous publishers through TAXI Forwards––leading to placements in major films and TV shows!
Jim and John's music has been heard in the feature film Cop Car (starring Kevin Bacon), Ang Lee's Billy Lynn's Long Halftime Walk, two specials on HBO, and a few Food Network programs. Most recently, their song "Thanks to Me" was heard on CBS's Young Sheldon!
How have their careers changed since joining TAXI? "We are actually making money from our music now and more importantly getting cuts all due to TAXI," John says. Keep up the awesome work, Mears brothers!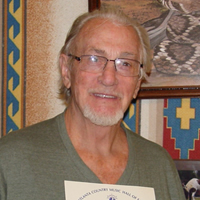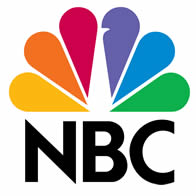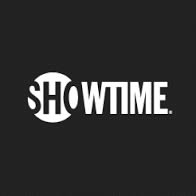 Dick Flood aka "Okefenokee Joe" – Salley, SC
Longtime TAXI member Dick Flood is on a roll! We've been hearing about new placements that he's gotten through TAXI Forwards every couple weeks––and they keep coming! Dick was introduced to an awesome Music Publisher through TAXI a few years ago, and he's been landing placements in movies and TV shows ever since!
Since the last time we talked with him, Dick's music has been heard on This Is Us (NBC), SMILF (Showtime), Van Helsing (SyFy), Wynonna Earp (SyFy), Huntsville (starring Dylan McDermott), and the upcoming feature film Hearts Beat Loud (starring Nick Offerman)!
Dick says that he wants to thank TAXI "for putting me in contact with [the Music Publisher] ... since that time, every three months the amounts of my BMI performance royalty checks have increased quite a bit!" He says that he also likes the fact that TAXI sends out daily opportunity alerts so he knows "who is looking for new material and what type of material they are looking for."
Fun fact: In this photo, Dick is holding a letter in his hand confirming his induction into the Atlanta Country Music Hall of Fame!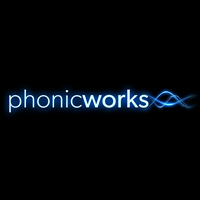 Phonicworks – Cannock, United Kingdom
We got in touch with Dale Phillips and Mark Morgon-Show of the songwriting duo, Phonicworks, who let us know that they got their first placement through a TAXI Forward! A couple years ago, Phonicworks' had some of their music sent to an awesome Music Library by TAXI who ended up signing some of their tracks! Through this deal, their music was placed on MTV's Are You The One: Second Chances!
"The main way TAXI has benefited us is practicing writing to real briefs and providing specific music to deadline dates," Dale says. He also mentions that they enjoy the community of members that TAXI has on the TAXI Forum "it has been good for networking with other TAXI writers and exchanging advice and ideas with them."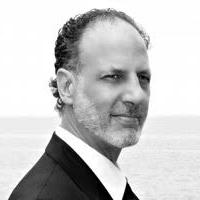 Scott Hanson – Cleveland, OH
We were so excited when TAXI member Scott Hanson called us to let us know that he just got a placement on NCIS: New Orleans (CBS)! Scott says that he got this placement through a Music Publisher he was connected with through a TAXI Forward! (This placement is especially cool because the show actually re-recorded his song with their house band and performed by the band on the show!)
Scott's music has also been heard on Melissa McCarthy's new TV show Nobodies (TV Land) as well!
Scott offers his fellow TAXI members this advice on success through TAXI––"TAXI gets you in the door. They don't hold your hand or make it easy for you, but what they do offer you is opportunity. It's up to you on how well it can work." Great advice, Scott!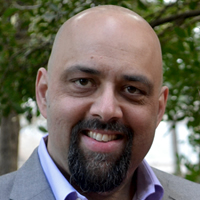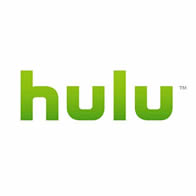 Paul Croteau – Universal City, TX
We caught up with TAXI member Paul Croteau who let us know about success he had in the music industry in 2017! He let us know that since he's joined TAXI he's gotten over 300 tracks signed to 17 different libraries! "All of my progress is directly related to my TAXI membership, the people I have met online, and my attending the Rally. All of it," Paul says.
Recently, Paul's music has been played in a bunch of science shows, reality TV shows, soap operas, and placements on Amazon and Hulu!
Paul's favorite part of TAXI? He's got a few: "TAXI listings continue to introduce me to a world of music opportunities...The TAXI Forums provide an education better than any classroom ... and attending the [TAXI Road Rally] is the icing on the cake!"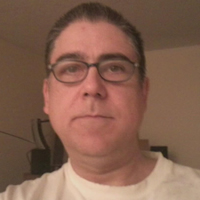 Dan Weber – Anderson, SC
Sometimes having your song forwarded once results in a lot of success––TAXI member Dan Weber is a perfect example of this! Dan let us know that back in 2016, one of his hard rock instrumental tracks was forwarded to an awesome Music Library by a TAXI screener. The company liked his track so much that they ended up signing a total of 58 of his instrumentals!
What does getting signed lead to? "This library recently told me to look for my tracks to start showing up in TV shows abroad. Needless to say, I will be checking my BMI statement more often," Dan says.
Dan tells us that he enjoys the feedback he gets back on his submissions: "I always look forward to the screeners' critiques and have found them to be honest and thoughtful with every track I submit ...
Nothing has made me improve my flaws as much as hearing them from a professional.
"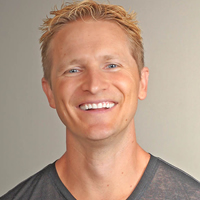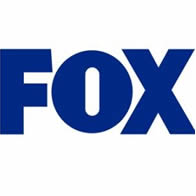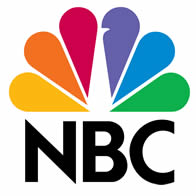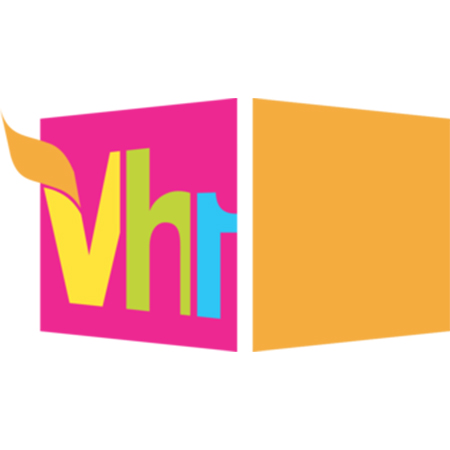 Matt Vander Boegh – Nampa, ID
We caught up with TAXI Member Matt Vander Boegh who gave us an update on all of the placements and deals he's gotten through TAXI!
As of now, Matt's music has been placed in over 170 TV shows on a ton of networks including ABC, A&E, FOX, NBC, MTV, VH1, CMT, Telemundo, Bravo, Discovery Channel, E!, TLC, HBO, Animal Planet, Viceland, CBS, National Geographic, Nickelodeon, History Channel, and many more! "Almost ALL of those have been TAXI-related in some way or another," Matt says.
The year 2017 also marks the first year that Matt has been able to work full-time as a composer and quit his day job! "I'd been dreaming of this point for my whole life, and though I fantasized and worked hard at music before joining TAXI, I couldn't ever fully comprehend a time where I'd be paid handsomely for writing music ... now I'm living it. And it STILL seems hard to believe!" he tells us. Congratulations on your continued success, Matt!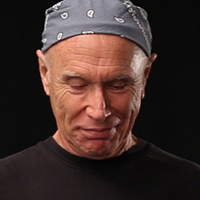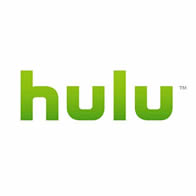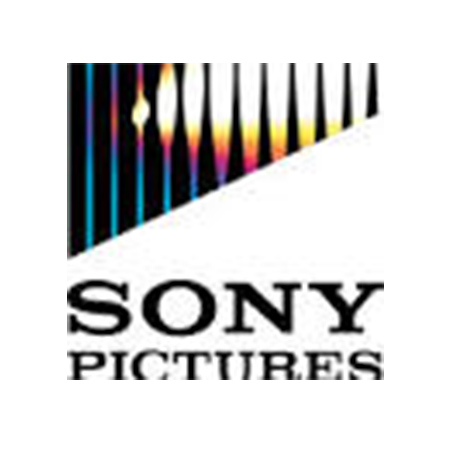 Bill Gordon – Baltimore, MD
Bill Gordon joined TAXI back in 1995 and is still benefiting from his membership! In 2013, a few of Bill's jazz tracks were signed to an awesome Music Library through a TAXI Forward––since then, he's had a handful of placements just from that single deal! He's also had music signed to other Music Libraries through TAXI Forwards as well resulting in multiple placements.
Lately, Bill's music has been heard on The Mindy Project (Hulu) and The Glass Castle(Sony Pictures)!
What does Bill love about TAXI? "TAXI does what it says it does, and there is no better deal in the biz. It's one of the rare entities whose name you can use in the same sentence with the word honorable and still be talking about the music industry!"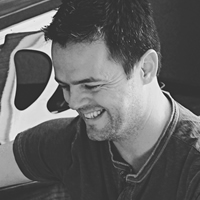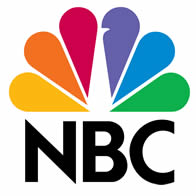 Randon Purcell – Sandy, UT
Sometimes you don't find out about placements until you receive your quarterly PRO statement! This is the case with TAXI Member Randon Purcell!
Randon reached out to us to let us know about a couple placements he's gotten this year including The Dan Patrick Show(NBCSN), Vice News Tonight (HBO), and Love Kills(Investigation Discovery). All of these placements were the results of TAXI Forwards or connections made at the TAXI Road Rally!
When asked what his favorite thing about TAXI is, Randon says it's hard to choose just one thing: "I like the opportunities you get ... along with the great feedback on listings. Most of all, I like the TAXI community. Normally when you get this many creative individuals together, you get a sharp, almost painful sense of competition in the air. With TAXI, the community feels kind and supportive, and everyone encourages each other and shares knowledge. It is a stark difference from most of the [music] industry."


Brian Fuller – Chapel Hill, NC
We love hearing about the continued successes of our members, so we were excited when Brian Fuller let us know about some recent deals and placements he's had!
"Earlier this week, I just signed a contract with my sixth Major Library! These libraries are asking for so much music that I can barely keep up!" Brian says. He's also had music placed on Keeping Up with the Kardashians(E!), The Challenge (MTV), and So Cosmo (E!).
What's Mark's advice to new TAXI Members? "...look at TAXI starting as a tiny snowball rolling down a hill. As you keep working and learning, it keeps building up speed and mass. It gets bigger and bigger until it's a huge mountain of snow speeding down a path with power and direction that cannot be stopped. Like this snowball, your opportunities will grow as you develop and use the valuable resources TAXI offers: Membership, Screener Feedback, TAXI TV, Forums, and the Road Rally! If you are not taking advantage of all of these opportunities you may be leaving potential income on the table for someone else to grab!"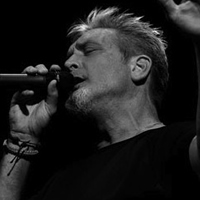 David Mau – Folsom, CA
We were ecstatic when we heard from TAXI Member David Mau who let us know about a couple recent placements he's gotten through TAXI Forwards!
Lately, David's music has been heard on Young Sheldon (CBS), NBA Coverage on ESPN, and the Independent films, Above Suspicion and Badge of Faith! All of these placements were made through Music Libraries he was connected to through TAXI Forwards.
David says that TAXI has helped him "to acknowledge my shortcomings as a songwriter and make them some of my strengths." Nice work, David!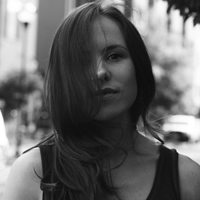 Anna Yarbrough – New York, NY
One of our favorite things to hear at TAXI is that one of our members has signed their first deal! TAXI Member Anna Yarbrough recently let us know that she signed her first deal to an awesome Music Library through a TAXI Forward!
"A few weeks after submitting to an electronic listing (and a few days after returning home from the Road Rally!) [the Music Library] wanted to sign one of my instrumental tracks. Since then, I've also signed a second track with them." Anna says. "Over the past five months of submitting to listings I've had 21 pieces of music forwarded to various publishers—all thanks to TAXI. The community and forums have been an invaluable resource to me, and I've made some amazing friendships in the process of growing as a writer!"
We look forward to hearing about more successes from Anna in the future!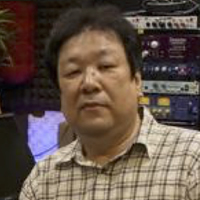 Minoru Amino – Kadoma, Japan
We recently got in touch with TAXI Member Minoru Amino who let us know about some deals he's been able to sign with some incredible Music Libraries either through TAXI Forwards or connections made at the TAXI Road Rally!
Minoru also informed us that he had a placement on the SyFy Asia show, The R.I.P. Files, due to a TAXI Forward that connected him directly to a Music Supervisor!
"TAXI screeners' critiques have been so helpful for me," Minoru says. "I've learned a lot about making music and how to improve my skills step by step. I am learning every day."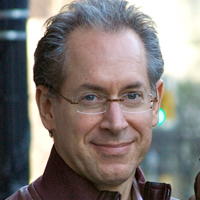 Robert Davidson – New York, NY
TAXI Member Robert Davidson got in touch to let us know that he just had 11 of his vintage jazz track songs signed to an awesome Music Publisher through a TAXI Forward! "I submitted an old recording of a concert I did of my own music (way back in the mid 1970s!!) luckily I had a fairly good recording of some original jazz compositions we were playing," Robert says.
Robert was actually a member back in 2001 and took a 16-year "break" from TAXI. "My first TAXI submissions included rubber bands, lyric print-outs, audio cassettes, and postage ... and now I'm back!" We're sure Robert isn't regretting rejoining!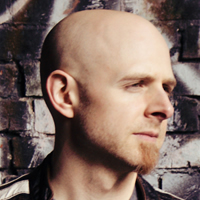 Shaun Michaud – Sanford, ME
We caught up with TAXI Member Shaun Michaud who let us know about a few recent successes that he's had as the result of TAXI Forwards. His music was in an episode of Halt and Catch Fire (AMC) and will be featured in the upcoming Feature Film, November Criminals(starring Ansel Elgort)!
Shaun also had his cover of "Walking on Sunshine" signed to an awesome Music Library within the past few months through a TAXI Forward!
Shaun says that TAXI offers "real opportunities for someone who does not live in L.A. or Nashville" and adds that being a member helps him stay current with what the industry is looking for. "I love that TAXI has created a service that has stood the test of time though the changing music industry ... I can read the listings and see what is in demand, and I stay current."
Phillip Trees – Arden, NC
Perseverance always pays off in the long run, and TAXI Member Phillip Trees is the perfect example of this. Phillip wrote a Country song called "Short Bus" and submitted it to a TAXI listing back in 2010. The song was a big hit with TAXI screeners and staff but never gained any traction with industry companies ... until now!
Phillip says, "Well, I didn't give up. AND NEITHER DOES TAXI!" He recently submitted this song to a TAXI listing and had his song forwarded to a top Music Publisher based out of Nashville! They loved the song so much that they signed it! Now, Phillip's amazing song is being heavily pitched to top Country artists.
In addition to connecting him to Music Industry Companies, Phillip says that he really values the critiques he receives from TAXI Screeners.