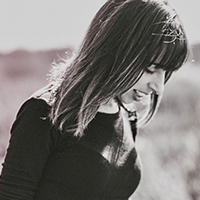 Aimee Felise – Murietta, CA
We were elated when we got word that TAXI Member Aimee Felise had her song "Chasing a Rainbow" was placed in the Hallmark film, Love Under The Rainbow, as the result of a TAXI Forward! Aimee submitted the track to a TAXI listing requesting songs about rainbows for a Music Supervisor––TAXI sent on the music to the Supervisor, and the rest is history!
"I decided to join TAXI music at the recommendation of a friend," Aimee explains. "I was really happy to find that pretty early on I got a Forward and then another, and then a placement in a made-for-TV movie in a relatively short time frame. I am very grateful for these opportunities and I am so excited to see my work being appreciated."
When asked what her favorite thing about TAXI is, Aimee had this to say: "I love that TAXI doesn't just provide opportunities and support but it feels like you have this community of people rooting for you." We're so excited to hear about even more success from Aimee going forward!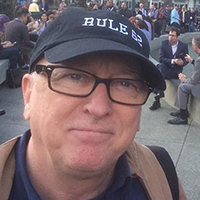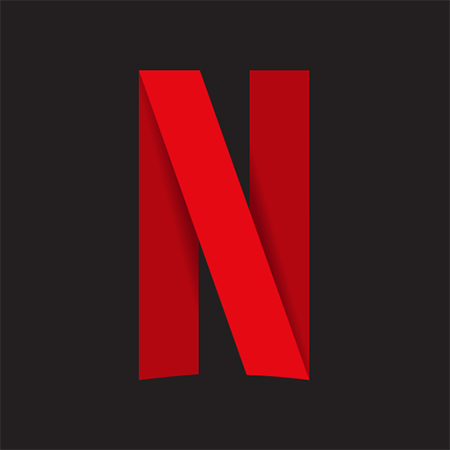 Stan Morris – Torrance, CA
We just caught up with longtime TAXI Member Stan Morris who let us know that one of his tension underscore Instrumental Cues was placed twice in an episode of Nova Wonders (PBS) titled "What's Living in You?"! The subject matter might not be the most pleasant, but Stan is still happy about the placement!
Stan tells us that he got this placement through a Music Library he was connected with through a TAXI Forward. In addition to this placement, Stan's music has been heard in Netflix's Shot in the Dark and The Disappearance of Natalee Holloway (Oxygen).
When asked how TAXI has helped him, Stan says that he's benefited greatly from critiques from TAXI's A&R Team, watching weekly episodes of TAXI TV, and attending TAXI's Convention, the TAXI Road Rally! Stan is also an active member of the TAXI Forums and has made friendships there that "have provided encouragement, feedback, and collaborations"!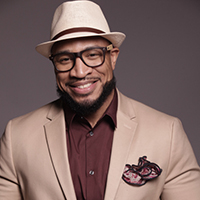 Rob Levine – Catonsville, MD
Sometimes it doesn't take long to achieve success through TAXI. TAXI Member Rob Levine tells us, "I joined TAXI in December 2018. Within three submissions, I got my first Forward which resulted in [a Music Publisher] owned by a Grammy-Winning Songwriter and Producer reaching out to me saying 'You submitted music for our listing. We really like your track and wondered if you have any more in this style.'"
"This was my First Music deal in over 10 years!" Rob says, "TAXI has changed the game for me because I now have a renewed sense of purpose for my career as a songwriter ... Simply put ... TAXI ROCKS!" We're excited to hear about even more deals from Rob down the road!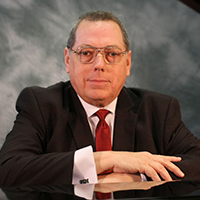 Lamar Pecorino – Round Rock, TX
A lot of TAXI members are able to find success through music that they've created in collaboration with other members! This is the case for Lamar Pecorino whose Tex-Mex Instrumental created in collaboration with fellow member Conrad Wilson was signed by a Music Library after being forwarded by TAXI.
Lamar and Conrad submitted their Instrumental to a TAXI opportunity for Southwestern, Desert-style Tex-Mex Instrumentals in December. "It was forwarded and quickly signed to a Music Library," Lamar says. The library asked if they had any more music like it and requested that they create five to ten more in the same style! "Ironically, neither Conrad or I have extensive performance experience with this musical genre. Although growing up in Texas, we have heard it all of our lives," Lamar explains.
In addition to this deal, Lamar and Conrad also had a ringtone based on The Munsters theme song signed to another Music Library through a TAXI Forward!
"At a personal level, I value the relationships that I have with my TAXI family." Lamar says, "We have shared both good and bad times together. At a professional level, I appreciate the diverse musical opportunities that TAXI provides as well as the ongoing training that is available via TAXI TV."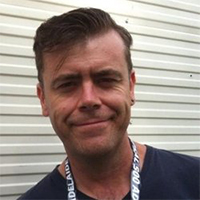 Glenn Johnson – Adelaide, Australia
We were excited when we heard that TAXI Member Glenn Johnson got one of his songs that he had recorded back in 2000 signed to an awesome Music Publisher! One of Glenn's tracks from the 1980s had been sent to this Publisher by TAXI a while back. Though it didn't result in a deal back then, the Publisher told him to stay in touch to "send him any other vintage tracks that I may have access to."
Recently, Glenn sent over the track from 2000 and the Publisher loved it and signed it to their catalog!
What's so great about TAXI? "It's pretty simple... OPPORTUNITY. For a guy in little old Adelaide, South Australia to have access to major publishers, record companies, and music supervisors is just freaking awesome. I also love the ability to collaborate with other TAXI members ... and it's great to meet them face to face at the Road Rally."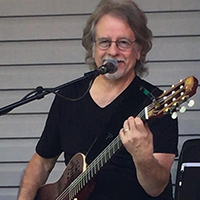 Tom Martin – Okeana, OH
We love hearing when our Members' music that they recorded back in the day has new life breathed into it. TAXI Member Tom Martin reached out to let us know that an exceptional Music Publisher that specializes in Vintage music just signed 14 songs from his catalog—adding to the four they had already signed––due to a TAXI Forward. Tom says that his relationship with this company has been remarkable: "[The Music Publisher has] been so positive and supportive to me and my music. They are great to work with," he says.
Due to this relationship, Tom's music has been heard in Nirvana, the Band, the Show(Viceland), the Indie film Finding Steve McQueen, and the Feature Film Above Suspicion.
But that's not it! Tom also informed us that a Bob Dylan-esque Folk song that he composed for a TAXI Opportunity was signed to another top Music Library after it was sent on by TAXI's A&R Team! "I am thrilled about this success since it hits home with my roots and niche," Tom tells us.
To sum it all up, Tom tells us that "TAXI has made a huge positive difference in my life in helping me to connect with those in search of music such as mine." We can't wait to hear about even more signings in the future!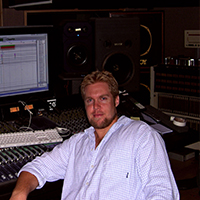 Rob Knapp – Phoenix, AZ
Sometimes it takes some time between a TAXI Forward and the first contact with an industry company. TAXI Member Rob Knapp found that out firsthand. After receiving five or six TAXI Forwards earlier this year, Rob was losing hope. "I was getting a little frustrated with the process because there wasn't any communications from the forwards right away," he says.
A few months later, Rob was contacted by a Music Library that signed 13 of his EDM-influenced and Hip-Hop Instrumentals! "In hindsight, I wish I would have kept producing tracks for listings throughout the year because I didn't know it could take so long for a Forward to turn into deal," Rob tells us.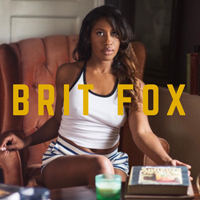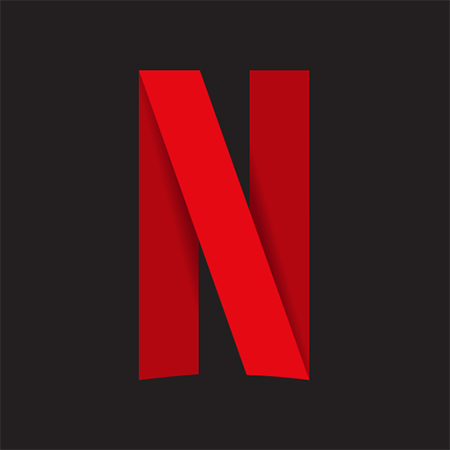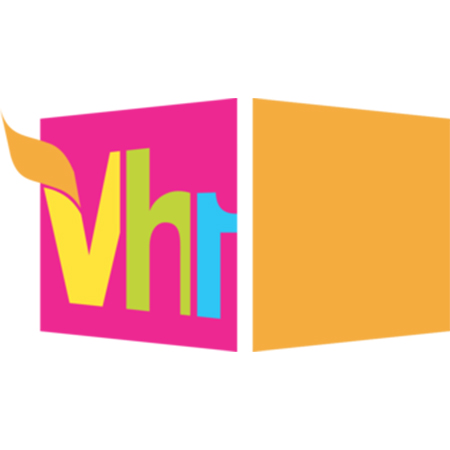 Brit Fox – Chagrin Falls, OH
Our most successful Members have one thing in common––they attend the TAXI Road Rally. TAXI Member Brit Fox can attest to how important the Rally is on your road to success in the Music Industry. "I met all of my placement collaborators and music supervisors via the TAXI Road Rally," she says. "To me this is the biggest benefit TAXI offers because face-to-face interaction is so important in music."
Why is the TAXI Road Rally so crucial? "Everyone is extremely welcoming, friendly, and about their business. It's essential for getting to the next level...You maintain the relationships with music supervisors by sending them amazing creations. Then you turn around and create some more."
Due to these relationships, Brit's music has been heard in TV Shows on HBO, Netflix, Spike, VH1, and BET. We can't wait to hear about more in the future!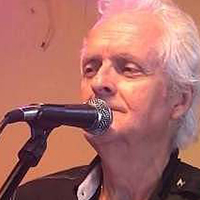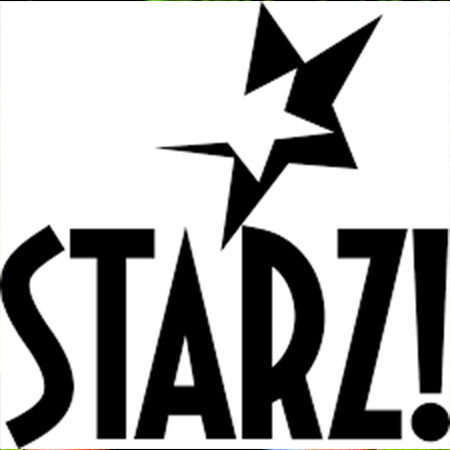 Rhett Davis – Winter Park, FL
TAXI Member Rhett Davis recently reached out to let us know that his song "I Don't Love Her Anymore" has been placed in the Epix show The Truth About the Harry Quebert Affair! This placement came about from a deal Rhett signed with a Vintage Music Publisher he met through TAXI back in 2015.
Rhett also tells us that the same relationship resulted in additional placements in Seal Team (CBS) and The Girlfriend Experience (Starz)!
"TAXI provided a platform for this 'old dawg' singer/songwriter to get his music presented worldwide," Rhett tells us. He also says that what he's learned at the TAXI Road Rally has led to a renaissance in his current writing. "I'm now on my way to writing new material for TV and Film, the creative juices that had started to become stagnant are flowing again...
This would not have been possible except through TAXI!"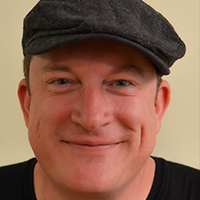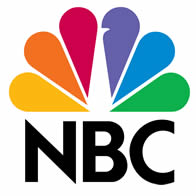 Robbie Hancock – Victoria, BC
Sometimes success through TAXI doesn't necessarily come directly through TAXI Forwards, but through the TAXI Road Rally and relationships with fellow members. TAXI Member Robbie Hancock is a perfect example of this.
Lately, Robbie's music has been heard on TV shows on NBC, BBC, HBO, AMC, The Discovery Channel, MTV, Bravo, BTN, HGTV, and The DIY Network-–along with a few placements Indie and Feature films! "I can attribute all the rest to being present at the TAXI [Road] Rally and introductions through collaborators and mentors through trust relationships," Robbie says.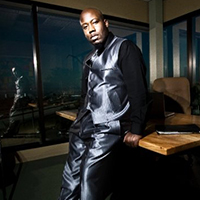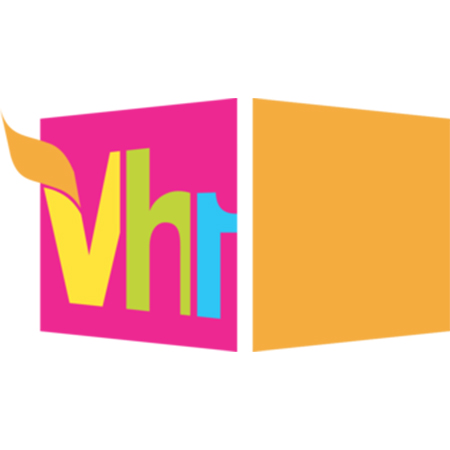 Sonny King – Greensboro, NC
We were ecstatic when TAXI Member Sonny King got in touch to let us know about some placements he's gotten directly through TAXI Forwards! Sonny's Hip-Hop Instrumentals were sent to a Music Library after he submitted them to a TAXI Opportunity. The Library loved the tracks and offered him a non-exclusive publishing deal––they even asked for more of his tracks to add to their catalog!
Due to this TAXI Forward, Sonny's music has been heard on WWE Total Divas (E!), Mary Mary (We TV), Basketball Wives (VH1), Huang's World (Viceland), and Are You the One? (MTV)!
Sonny tells us that he just penned a deal with yet another top Music Library through a TAXI Forward!
"What I love about TAXI is the constant new batch of submissions that you guys post every day. There is always a new opportunity to submit for in multiple genres!" Sonny says.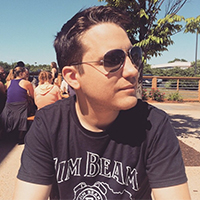 Kyle Sutton – Frederick, MD
Sometimes making connections with fellow Members through the TAXI Community and the TAXI Road Rally can be the spark that sets off success. TAXI Member Kyle Sutton has found this out first-hand. He let us know of his very first placement on Ex on the Beach (MTV) through a connection he made with fellow member Ron Kujawa whom he met at the 2017 TAXI Road Rally Convention!
In addition, Kyle has also signed his music with two Music Libraries directly through TAXI Forwards!
"TAXI has truly opened my eyes to the world of production music. I knew I wanted to get into this business, but just didn't know where to start. TAXI provides all the resources you could need – the listings, the connections, the community, the conference – you've just got to work hard and seize the opportunities as they come," Kyle says. We can't wait to hear about his future placements and success!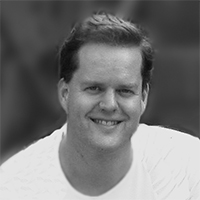 Stuart Ridgway – Arlington, VA
Longtime TAXI Member Stuart Ridgway just reached out to us to let us know that he just got a couple of Ringtone Instrumentals signed by a top Music Library! "I saw the TAXI listing for ringtones and thought it would be fun to write some quick TV themes," Stuart explains. Stuart ended up creating a Ska version of The Brady Bunch theme and a salsa version the Friends theme––both were picked up by the Library!
Stuart tells us that he also really enjoys the TAXI Road Rally: "I had an awesome time at the [Road Rally] and made some terrific new contacts. Even after 14 years. I reconnected with a music supervisor who wants some of my new tracks. I also connected with another songwriter and we already have plans for 2019."
Why does Stuart love TAXI? "I love TAXI because it's no-nonsense. I connect with REAL opportunities that let me write great music that makes me real money. First and foremost TAXI's integrity has made me a loyal member since 2001." We're so glad to have you as a member, Stuart!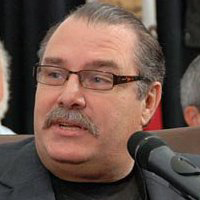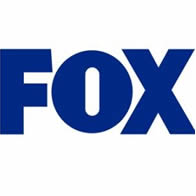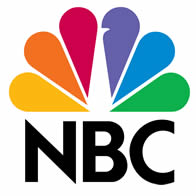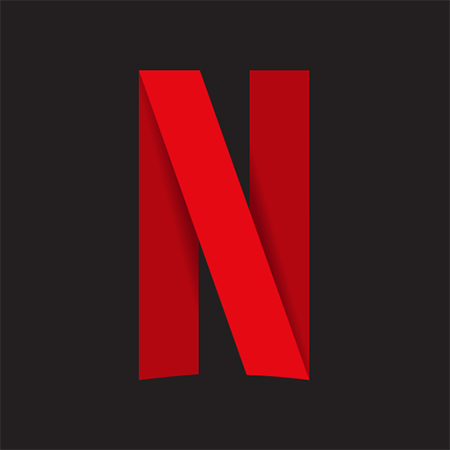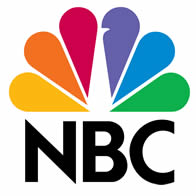 Bob Mete – Earlysville, VA
We got an update from long time TAXI Member Bob Mete who let us know about some of the recent placements he's gotten as the result of being a TAXI member.
Bob's music has been heard on Supergirl (The CW), Cobra Kai(YouTube Red), Ghosted(FOX), The Voice (NBC), Evil Things (TLC), Younger (TV Land), Kevin (Probably) Saves the World (ABC), Graves (Epix), Comedians in Cars Getting Coffee with Steve Martin (Netflix), Chicago Fire (NBC), Crazy Ex Girlfriend (The CW), Kitty Kelley Files (REELZ), Search Party (TBS), and commercials for Whole Foods and Public Storage.
"Without TAXI I would never have met my growing list of co-writers, actually all but one of the above listed shows are with co-writers," Bob says. "I met all of co-writers on the Forum or at the Rally.
Because of TAXI I have a growing list of A-List Publishers too ... None of this would be possible with the hard work of Michael and his dedicated staff!"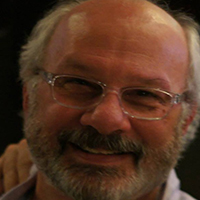 Jerry Honigman – Alexandria, LA
Sometimes music that you've had on the shelf can have a new life. Jerry Honigman found that out first hand when he submitted some tracks to a TAXI listing that requested Vintage music for a top-shelf Music Publisher. TAXI sent his music on to the publisher, they loved the music, and the rest is history! "They had [signed] a couple dozen of my songs and have has quite a bit of success in placing them on some prominent shows," Jerry says. "More good news, they [signed] three more of my songs just last week!"
Some of the TV shows that Jerry's music has been heard in as the result of having his music sent to this Music Publisher are Mr. Robot (USA Network), Red Oaks (Amazon Studios), the TV movie Sister Cities (Lifetime), and most recently on Epix's Berlin Station!
"
Thanks to TAXI, songs that have been sitting on the shelf for years now have a new life,
" Jerry tells us. "
None of this would have been possible without TAXI.
" Thanks for the kind words, Jerry! We can't wait to hear about more placements in the future!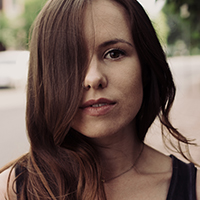 Anna Yarbrough – Brooklyn, NY
We love hearing about all of our members success––from their first to their hundredth! We were overjoyed when we heard that TAXI Member Anna Yarbrough got her first placement on Keeping Up With the Kardashians (E!)! This placement was a result of a connection she made with another TAXI Member, Mark Himley, who she met through the TAXI Community!
In addition, Anna's music has been signed to two different Music Libraries through TAXI's Opportunities and another couple through connections made at the TAXI Road Rally and through the TAXI Community! "To date, I can credit all of my successes in the sync world to TAXI. Whether directly or indirectly, TAXI has been responsible for 100% of my progress in this field," Anna says.
Anna is also a big fan of the TAXI Road Rally: "Last year I attended my first Road Rally with no publishers, no signings, and no placements to speak of … and by this year's Road Rally I have work signed with several different publishers, and now my first placement. I'm looking forward to what's in store for my future with TAXI!" We're looking forward to it too, Anna!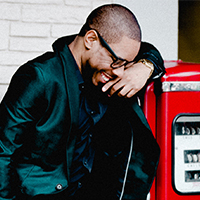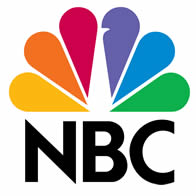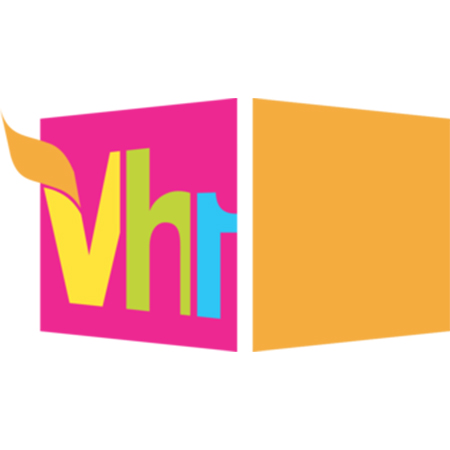 Terrell Burt – Orlando, FL
TAXI Member Terrell Burt is irrefutable proof that being connected to the TAXI Community is key to your success in the music industry. Terrell Just let us know of some placements that he got through Music Libraries he would've never been connected with had he not been involved in the TAXI Community, on the TAXI Forums, and at the TAXI Road Rally.
Just in the past few weeks, Terrell's music has been placed on Hustle In Brooklyn (BET), Married to Medicine (Bravo), and NFL Total Access (NFL Network)––not to mention five placements on Champions (NBC) and placements on The Young and the Restless (CBS) and Black Ink Crew (VH1) within the last year! He tells us that he also connected with a brand-new Music Library at the TAXI Road Rally this year!
"TAXI has been an amazing blessing to me by helping me get connected with the right people to help further my career,"
Terrell says. "TAXI has provided me with all of the tools that I need to succeed." We're glad to be a part of your story, Terrell!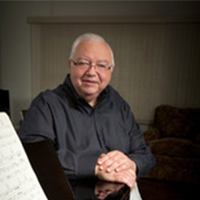 Michael Goldstein – Boca Raton, FL
Some of our members get frustrated in their first few months as TAXI Members and are on the verge of giving up on their dreams, but just a simple conversation can change that! One of our favorite examples of this is TAXI Member Michael Goldstein. "About a year ago, I was frankly at the point of quitting TAXI," Michael explains. "However, after a 10-minute conversation with [a TAXI staff member], he focused me on what needed to be done and gave me the confidence that I could do it. That conversation changed everything."
Michael has been a member of TAXI for three years––and his perseverance has paid off! "In 10 months of my third year, I received 52 Forwards and five deals from publishers so far (I am optimistic that more are forthcoming)," he says.
What changed? Michael says, "I learned that rejection is a good thing if you study and digest what is being offered." He tells us that after applying the suggestions made by TAXI Screeners, he's been a lot more successful with his pitches.
Michael's advice for TAXI Members that are about to give up? "If you never quit, and are willing to be flexible and learn, winning is a matter time and effort." We couldn't have said it better ourselves!
Vasyl Tkach – Kyiv, Ukraine
We were excited when one of our clients, a Top British Music Library, let us know that they had signed tracks from TAXI Member Vasyl Tkach and were releasing an eight-song album of his music!
Vasyl's "Top 40" instrumental "Cat-O-Matic" immediately caught the attention of the Library after they were forwarded to them by TAXI. "In about 40 days I made 10 tracks which [the Library] seemed to like a lot and we signed the agreement in October," he says.
"Everything about TAXI is great and important – articles, TAXI Forum, TAXI TV, and most of all, the very Listings. I watch almost every TAXI TV episode. ..The episodes with Michael Kruk, Chuck Henry, and Randon Purcell were most informative for me. I think if you know what you're looking for you will find a lot of hints and answers in episodes like these," he says. "It is very important to see how the tracks are criticized by professionals, to listen to the works of people who made it in the business, to their stories how they grew professionally." We think this is excellent advice and can't wait to hear about placements that Vasyl gets as the result of this deal!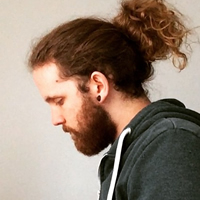 Mark Himley – Brookings, SD
TAXI Member Mark Himley has received his first royalty check, and we couldn't be happy for him! Mark has had his music heard on Keeping Up with the Kardashians (E!), Catfish (MTV), Citizen Rose (E!), and The Challenge (MTV)––all of these placements resulting from connections he's made through TAXI and the TAXI Community!
Mark says that his favorite thing about TAXI is "the community and the overwhelming 'pay it forward' mentality ... I've not only met amazing mentors, but also people who I know will be lifelong friends." He is also a big fan of the Road Rally and tells us that it's his favorite week of the year! "Words can't explain how life changing [the Road Rally] can be," Mark says.
Mark is excited for future placements and royalty statements and the future, and so are we! "None of this would be happening for me if it weren't for TAXI! Thank you!!"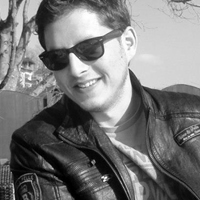 Steve Baruah – Ebensee, Austria
We caught up with TAXI Member Steve Baruah recently who let us know that he's received his first royalty statement for placements on MTV's Catfish and The Challenge! "I originally joined TAXI to get my songs 'out there.' What I got was much, much more," he says.
Just three years into his membership, Steve has two hundred cues signed to eight top Music Libraries that he was put in contact with through TAXI Forwards!
When asked how TAXI has benefited him, Steve had this to say: "TAXI has given me specific feedback on my music from industry pros. This is unbelievably valuable and has accelerated my learning curve exponentially." He also says that TAXI opened his eyes to creating Instrumental Cues for film and TV––a career path that he didn't even know existed!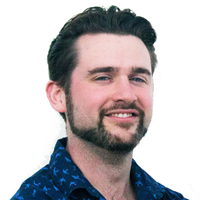 Chris Raggatt – Faringdon, United Kingdom
Chris Raggatt has only been a TAXI Member for a little over a year, and he's already reaping the benefits! He's already had 27 of his instrumental tracks signed to three different Music Libraries that his music was sent to by TAXI! Chris tells us that he's had good experiences with the Music Libraries he's come in contact with: "I have found them to be polite, professional, and respectful which has really put me at ease with the whole process."
Why does Chris love TAXI? "I love the wide range of briefs you get ... I have always liked to try new things in new genres and Taxi really enables that. The second thing ... is having such constructive criticism from the screeners. Each time I have submitted tracks and had returns, I have acted on the comments and suggestions made by the screeners ... I feel that especially as a producer I have progressed in leaps and bounds thanks to the screeners comments," he says.
Chris tells us that he's also really excited to come to his first Road Rally as well: "I'm sure this will be added to the list of things I love about TAXI!" We're sure it will be!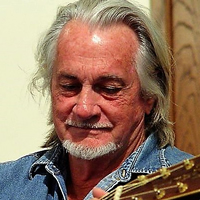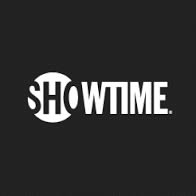 Dick Flood – Salley, SC
We love hearing about our members' continued successes, so we were really excited when we found out about TAXI Member Dick Flood's recent placements due to one single TAXI Forward a few years ago! Dick joined TAXI back in 2013 and his music was sent on to an amazing Music Publisher. "[They were] looking for old '50s and '60s songs that were recorded during that era. As it turned out that era was my era in the Country Music Business, and I had many demos of my old songs ... So I sent them a few samples of my old works and the rest is now pretty much history," he explains.
Since we last talked to him, Dick's music has been heard on Van Helsing (SyFy), I'm Dying Up Here (Showtime), Puppet Master: The Littlest Reich (RLJE Films), 12 Monkeys (SyFy), Preacher (AMC), and the Indie film Roped.
When asked what his favorite thing about TAXI is, Dick had this to say: "I've often said that my favorite thing about TAXI is that it is a completely honest and legit organization that keeps its word, and is really behind songwriters." Thanks for the kind words, Dick! We can't wait to hear about more and more placements in the future!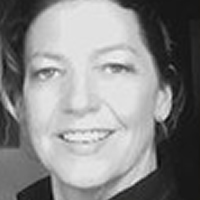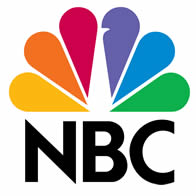 Patty Boss – San Francisco, CA
We caught up with longtime TAXI Member Patty Boss to hear about some of her recent successes. Recently, Patty's music has been heard on America's Got Talent (NBC), For My Man (TV One), American Beauty Star (Lifetime), Fear Factor (MTV), Inside the NBA (NBA TV), The Daily Show (Comedy Central), The Challenge (MTV), and The Journey: Big Ten Basketball 2018 (BTN).
Patty tells us that all of these placements "stem from TAXI and attending the Road Rally." She says that she loves that TAXI offers "the freedom of working in various styles of music. I love the challenge, research and variety of switching up the genres from one to another; it keeps me interested." We're sure we'll be hearing about more placements from Patty soon!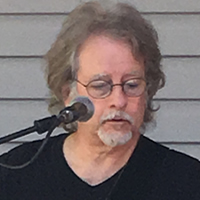 Tom Martin – Okeana, OH
We talked to TAXI Member Tom Martin who let us know that he's had multiple placements as the result of on TAXI Forward! Tom's music was forwarded to an awesome Music Publisher which lead to placements on Viceland's Nirvana, the Band, the Show, upcoming indie film Finding Steve McQueen, and upcoming major motion picture Above Suspicion(starring Emilia Clarke).
The Music Publisher has also released a four-song EP,
Borrowed Time
, on behalf of Tom! Tom says that
"TAXI has helped my music be heard and placed in films and TV, and I am looking forward to more success in the future."
We're looking forward to hearing about those successes, Tom!