Barry French
recently found out that he had songs licensed in the following television shows: three placements in an episode of the
TLCís Little Couple,
one placement on an episode of the news program
America Now
, seven placements in
TLCís Toddlers and Tiaras
, and one placement in
Americaís Got Talent
that aired in the UK last December. ìJust over three years ago, I was debating whether or not I should go to the Road Rally. Iím SOOOOO glad I decided to go. That one decision changed my life and helped put me on a path to success that, at that point in time, was just a dream that I was hoping to achieve. Had I decided to put it off another year, I know I would not be where Iím at today. If youíre like I was and not sure if you should go, let me encourage you to do what you have to do to get there. Itís one of the best investments you will ever make for your music career,î he said.

Mike Young let us know that after signing two of his songs to a very successful independent music placement company as a result of a TAXI forward, his song ìTropical Holidayî was placed in the A&E cable television show The Glades. ìIím extremely appreciative of the opportunities that TAXI has provided. Although I still have a lot of room for improvement, I feel that the quality of my work is so much better since Iíve joined TAXI. Iíve been a member for several years and Iím still in awe that Iím competing with this quality of talent,î he said.

Tim Bartonís music was placed in the HBO television show Bored to Death. This placement came after Tim was forwarded to an independent music licensing company through a TAXI listing opportunity, and ended up signing a deal with them to have his songs pitched for film and TV! †

Andrew Gray (a.k.a AM Gray) has only been a TAXI member since February, and he recently landed his first deal! AMís song ìChristmas Eveî was signed to a very TAXI-friendly music library that pitches to many different film and TV music supes! ìIíve had people tell me for years that I need to relocate and move from Australia to L.A. if I want to make it. Though, Iíve always hoped and believed that my songs would do the talking for me. I just needed a vehicle (pun intended) to get my songs in front of the right people. Thanks to TAXI, I have just landed my first deal in America! So, it just goes to show that TAXI really does work, no matter where you live!î he said.

Thanks to a TAXI forward three years ago to an independent music library,
John Mazzei
got a nice surprise on his ASCAP statement recently! He found out that three different pieces of his music were used in four separate episodes of TLCís The Unpoppables, a show about balloon artistry. ìIt's great to have music written a few years ago getting used. It's the gift that keeps on giving! Thanks TAXI for helping me land the original deal with this well connected library!î He said.
Mike Barresi
let us know that after he was signed on to an independent music publisher to be a custom cue composer, he found out his music was placed on the TLC program Homecoming! ìRandomly hearing my music on TV one night was an awesome surprise," he said.

Jean Custeau
was thrilled to report to us that he had signed 12 songs to a successful music library that does a ton of film and TV licensing, as well as three new French songs with a very TAXI-friendly music placement company. These deals were a direct result of forwards from TAXI listing opportunities that Jean had submitted to! ìI've just renewed my membership in TAXI for the sixth time. The first placement I got, just 18 months after joining, has paid for all those renewals, with some money left over for a few other expenses, like the mortgage or a new mic!î he said.

Bob Mete
informed us that his two latest Sinatra-style vocals were recently signed by a very prominent L.A. music production library after a relationship he established with a representative of the company while at the TAXI Road Rally! Bob says his formula for success is ìthe TAXI Road Rally and, equally important, the TAXI Forum.î He adds, "As a result of the Road Rally I established a relationship with this library and earlier this year they contacted me asking for more music. It is one of the greatest feelings to get an e-mail from a top music production library wanting more of MY music In this case they wanted all that I had and can produce in the Sinatra style. So make hay when the sun shines, all other projects temporarily shelved. I am currently writing and producing as much of this style as I can.î

In July 2008,
Steve Barden
submitted tracks for a listing and all three tracks were forwarded to an established music library. Fast forward to present day and Steve is contacted by the library saying they would like to represent these tracks exclusively. Unfortunately, one of the tracks was no longer available (after all, it had been three years!) Steve offered to create a replacement track for them and wound up writing two new pieces to replace the one that was not available. In addition, the library now allows Steve to submit music to them whenever he wants! ìGetting a call from a music library three years after being forwarded to them was a bit of a shock. I guess you never really know how long it may take for a project to come to fruition. I've now forged a relationship with the library where I can submit music to them whenever I'd like to. The motto around the forum has always been 'write, submit, forget about it'. As my fellow TAXI friend Ethan Okamura said, 'Write, submit and really, really forgetÖ!' " he said.

Mark Meilander
was happy to report that he just signed with two separate music placement companies after being forwarded from a TAXI listing, as well as forging a connection at last yearís TAXI Road Rally! One of the companies that Mark signed with is a music library with a high-profile client list, and the other is an independent publisher that has licensed music for several different daytime television talk Shows. ìIt's a very exciting time right now. The opportunities offered by TAXI have provided a huge boost to my career," Mark said.

Paul Cufflin
was recently informed that his Swamp Blues song ìI Do Believe My Time is Comingî was placed in Episode 2, Season 4 of the
FX
show
Sons of Anarchy
, which will air on September 13! He also signed a deal to have his song featured in a TV commercial that is running in the Pacific Northwest for the
TacoTime
retail outlet.
ìThis is the 3rd US TV Placement Iíve had recently as a direct result of joining TAXI. A forward from TAXI also lead to me signing a deal for one of my songs to be featured in the new Taco-Time TV commercial currently on air in the North West, plus Iíve signed over 50 licensing deals with various film/TV music publishers who are actively pitching my music to music supervisors on some of the biggest U.S. TV Shows! These deals have generated a significant income for me from my music over the last couple of months, and quite frankly this would not have been possible if it werenít for TAXI. They have opened doors for me which would otherwise have been closed. Equally important is that they have provided some very insightful critiques which are continually helping me improve my songwriting chops. I simply cannot praise the service they offer ëindependentí musicians like me enough.î he said.

As a result of a Dispatch listing,
James Henderson
had three of his songs, ì
Lifeís A Holiday
î, ì
Come On
,î and ì
See You On the Other Side
,î licensed into the
FX
television show
The League
.
ìI am so grateful to TAXI for providing me with exciting opportunities for my music!î he said.
William Naughton
had one of his tracks was placed into the
Lifetime
series
Army Wives
.
ìHow does TAXI help me? I really go over the videos. I have bought Robin [Frederick]ís books and continue to read them! Every now and then, one of my songs is forwarded ñ persistence IS the name of the game!î he said.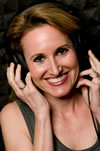 After co-writing her song ì
B 4 the Bling
î with fellow TAXI member, Richard Bassett, Gabrielle Guisti Kennedy submitted to a few listings and struck music library gold! Gabrielle was signed to a very TAXI friendly and very successful music placement company, and now has an invitation to submit more music to them!
ìAs a direct result from a TAXI forward, I signed a three-year publishing deal with a music library in L.A. for my song. I now also have an open door to submit new music to this company when I have it. TAXI rocks!î she said.

Both
Shane Searles
and
Mike Barressi
recently let us know, that as a result of deals they had signed with a successful independent music library after being forwarded through TAXI, their songs were placed on the
CMT
program
CMTís Next Superstar!
ìTAXI is great because not only does it give me opportunities for my existing music, but it actually forces me to create new opportunities for myself, by writing music for listings that I might not have otherwise thought about doing,î Shane said.
As a result of a TAXI forward and signing with a very successful Independent Music Library several years ago, Timothy recently learned that his track ìBayou Soldiersî has been placed in two
Discovery Channel
television programs titled
Auction Kings
(episode:
Headhunter Ax/Vintage Coke Machine
) and Hogs
Gone Wild
(episodes:
Hungry Hogs, Man vs. Beast and Stealth Hogs
.) Congratulations Timothy! ìI credit TAXI for the successes Iíve hadÖIíve learned so much from the Road Rally classes, the weekly webcast, the forum, and feedback from submissions, not to mention the many books that TAXI has recommended. This kind of education and access to information has been invaluable to me!î

The Marino songwriting team has been busy with TAXI over the last few years and the current email they sent to us proves it! Tracey and Vance let us know that they had 19 placements in the last season of a very popular
Daytime Television Talk Show
! They went on to tell us that they also have continued to get television and commercial placements through a TAXI deal with a Music Production Library, from over four years ago!! It goes to show, as further proof, that TAXI can introduce you to long-term industry relationships! Keep up the great work Tracey and Vance! ìThe contacts we've made through TAXI over the years have opened many doors and have led to long-time relationships. TAXI gave us direction: the listings gave us a purpose and a deadline. Once we got on board, it was a life-changing experience.î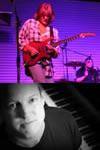 As a direct result from a TAXI opportunity, Jon and Chris are the latest TAXI members to be added to a growing roster of TAXI writers that have been offered a deal with a Full-service Music Production Company that supplies the music for a popular
Entertainment News Program
! Congratulations guys! We look forward to hearing about your cues being placed real soon! Jon says ìThroughout history there have always been hotbeds of creative activity, Vienna, Paris, New Orleans, New York, etcÖI think in the virtual world of the 21st century, TAXI is the new hotbed and breeding ground for musical excellence.î

James recent post on the TAXI forum caught our eye! Several of his songs have recently been licensed for use in the
ABC
television program
Wipeout
. These placements came about after James had cultivated a relationship he made with an Independent Publisher that was a direct result of a forward from a TAXI Dispatch listing! In this case, the Publisher asked James for ìcorny, rockî songs and after James watched an episode of the show online to get a feel for what they use, he sat down and composed five songs. Within 48 hours of the initial request, he had signed a contract for all 5 songs! Nice work James! ìTAXI has stretched me as a writer, allowing and causing me to write and succeed in genres I was previously unaware of!î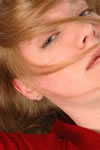 Jeanna is happy to report that she after she signed a deal with a successful Independent Music Production company, as a result of a meeting with the owner at the 2008 TAXI Road Rally, she now has joined other TAXI members in getting her music placed on a very successful
Daytime Talk Show
. Another great example of how patience can pay-off! Congratulations Jeanna! ìTAXI was the best investment I ever made to get my career rolling. The things Iíve learned and the friends Iíve made are indescribably priceless.

With more than 230 placements in 14 separate television shows,
Jeff Greenleaf
is a perfect example of how using TAXI as a professional resource can help further your career. To date, his music has been heard in such shows as:
Bravoís Bethenny Ever After; MTV shows: 10 on Top, Dudesons in America, My Super Sweet 16, The Real World/Road Rules Challenge, My Life as Liz, When I was 17, Spring Break Challenge; Eís Keeping Up with the Kardashians; Oxygenís Bad Girls Need Love, Too; VH1ís Tough Love 2; The Style Networkís Mel B: Itís A Scary World and Giuliana and Bill, Season 3
; AND to top it all off, that ever popular
Daytime Television Talk Show
on a Major Network! ìTAXI continues to go the extra mile, always giving members the best possible chance of success,î he said.

John Mazzei
, who, through a forward to an independent music publisher, has also been added to the roster of TAXI composers who will have a shot at providing music cues for the next season of a
Major Entertainment News Program
on
E! Television
! ìOnce again, TAXI has introduced me to a new client, one that has an immediate need for music to go directly to a TV show. Thanks TAXI!î he said.

After attending the TAXI Road Rally in 2009, where he met the owner of a Production Music Library,
Walter Grund
signed a deal and two years later is now receiving his first royalty check for his music cues being placed in a very well-known
Daytime Television Talk
show! ìThe TAXI Road Rally was really worth it, even coming from Germany!î he said.
Adonis Aletras
recently let us know that, after signing some of his World, Jazz and Classical tracks to an independent music publisher who specializes in Muzak, his music has since been used on both the
Muzak
network and the
Weather Channel
. ìThanks to TAXI forwards and the Road Rally, Iíve signed deals with some awesome publishers/entertainment companies, who pitch my music to anything from hotels and malls to network television!î he said.

Living in a foreign country hasnít been an obstacle for Marco in getting his music on TV! Through a forward from TAXI, to a very well-established music library,
Marco Ricciardi
signed a non-exclusive deal for 30 tracks and subsequently had his music placed in an episode of the
Discovery Channelís
program
Auction Kings
. ìThis is my first placement on TV, so Iím very happy! This is a result of a TAXI forward, so many, many thanks to TAXI! Iím now working for awhile in this ëwrite, submit, forgetí thing and that placement pushes my energy to the next level,î he said.

Bob Mete
is announced that
Donna Karanís PUREDKNY
has renewed the license for his
ìRaindrops & Moonbeamsî
solo piano piece for their web page for 2011. The song was featured in last yearís (2010) world-wide television campaign for their new fragrance and now it will continue as a part of their
PUREDKNY
on-line experience. ìI am so grateful to everyone at TAXI for helping make my musical dreams come true,î he said.

Helen Austin
ís song
ìHappyî
once again received a placement, and this time in an international
Dunkiní Donuts
ad in Korea. This license and her previous opportunities for this song came about when she signed a deal with a very successful independent music placement company after being forwarded from a TAXI listing. ìTwo years ago I wrote a song for a TAXI listing asking for tunes with the word ëhappyí in them. So I wrote ëHappyí which got picked up by the listing publisher, who placed it in an ad pretty fast. The song has now been in three ads, most recently for Dunkiní Donuts in Korea, and has now earned me over $20,000. If I hadnít seen that listing, I would never have written the song. I canít believe that one simple short song would do so much for me and I have TAXI to thank for it!î she said.