While attending the 2010 Road Rally,
Al Di Cicco
decided to take advantage of the first-come, first-serve ìDrive Byî mentoring sessions and during his allotted time, he played his pieces for the owner of a successful independent music production company who supplies music for
daytime TV
. An immediate connection was made and two weeks later he received contracts in the mail for 16 accordion tracks! ìTAXI has reawakened me as a musician and composer. These opportunities are real, the people I am working with are genuine and the prospects for growth are exciting!î he said.

Ethan Okamura
recently found out from his friend and fellow TAXI member, Jeff Greenleaf, that eight of his music cues were used in the
Style Network
ís television program
Giuliana & Bill
. Ethan said he had never seen the show, but is definitely a fan of it now! ìI was introduced to this publisher through a TAXI forward, so thank you TAXI! Also, big props to all my friends on the TAXI forum for all the help and inspiration over the years!î he said.
Keith Lubrant, Robbie Pittleman, and Mike Barresi
have just had a number of their cues signed to an independent publisher who is the primary source for music for the next television season of a
major entertainment news program on E! Television
. ìSometimes you just have to take a step back and look at all the amazing connections one can make with the help of TAXI,î Keith said.
Mike added: ìIt has taken almost three years, but my first TAXI deals are starting to come through. Receiving the call from a publisher who wants my music was a cool surprise. A big shout out to those who have helped along the way!î
ìIím a graduate of Berklee College of Music, and although I loved my education, being a Berklee grad has never gotten me any work in the music business. TAXI is a great avenue for providing direct access to the music business,î Robbie said.

Suzannah Doyleís
song was placed into a documentary called
Stones Into Schools
, which is based on Greg Mortensenís book
Three Cups of Tea
. This is just one of the countless placements she has received as the result of signing to an independent music library after only one of her songs was forwarded to the company by TAXI in 2006! ìJoining TAXI is the best thing I ever did to further my career as a composer,î she said.

Paul Otten
recently let us know that after he was forwarded to a leading indie and production music library in April of last year, he was offered a publishing deal for 14 of his songs. As a result, his song
ìWorn Out Welcomeî
has been placed on two different episodes of
Access Hollywood
, as well as an online educational video called
ìEnglishtown ñ How It Works.î
ìThe opportunities presented by the listings, the Monday TAXI TV Live shows, the awesome and honest feedback from the screeners, the fantastic feedback, encouragement, knowledge and camaraderie on the TAXI forum are all priceless! It makes this a fun and fruitful pursuit Ö and all this after just one year! I canít imagine what the next 10 will hold!î he said.

After signing with a well-established music placement company,
Mark Bresky
ís song
ìRedlineî
was licensed for the
Discovery Channelís
television show
Howe and Howe Black Ops Brothers
(Season 2, Episode 3). ìAs a result of this and other forwards, I have developed relationships with four libraries and itís keeping me quite busy! Remember, submit, forget, repeat. Thanks TAXI!î he said. >

Juliet Lyons
signed an exclusive eight-song deal with an independent music publisher specializing in Muzak, as well as a composer deal with a very prominent production company that works closely with a top daytime television program. ìIím so grateful to TAXI, Michael and the true friends and connections I have made via the forum and the Rallies. TAXI and its forum have enabled me to grow by leaps and bounds and the learning never ceases,î she said.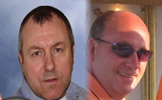 Both
David Banks
and
Jeff Parker
signed some of their tracks to a successful music library after being forwarded from a TAXI listing. In Davidís case, it was almost two years from the time he joined TAXI that he finally heard from a company offering a deal.
ìTAXI helped me get focused and now Iím getting my music placed!î David said. Jeff added, ìEven though Iíve been a musician for several decades, I was completely clueless about how to record and write music that is relevant in todayís industry. After joining TAXI, attending my first Road Rally in 2009, and getting feedback from screenersí critiques, I was able to start getting a few forwards for my music and signing tracks to libraries.î
Helen Austin
ís song
ìLove Isî
was featured on
CW
ís
One Tree Hill
. The placement came after she was signed to a music placement company after being forwarded from a listing. ìThis is one of many, but it is the highest profile so far and I canít thank TAXI enough for the exposure!î she said.
Chris Ball
found out that his music had been placed in a TV show simply by actually watching television! Over two years ago, Chris signed to a successful independent music library after a TAXI forward and just a month ago, while channel surfing, Chris discovered his very own song playing in the background of a show called
Eco Company
! He decided to watch the rest of the program only to find out that even a few more of his songs were used as well. ì[Eco Company] airs on
NBC, CBS, ABC, FOX, CW
and
MyTV
networks around the country Ö Iíve had a lot of success here at TAXI, but just ìhappeningî upon your own music being played on television like this is a really cool experience!î he said.
After signing with a successful music production company, Darrin Frisonís music has been heard on quite a few network daytime television shows and he has just received a royalty check for cues used on a major daytime talk show. As of October 2010, Darrin has had a total of 24 cues that have now been accepted into the catalog! ìTAXI has broadened my horizons Ö TAXI has helped me find my niche and direction in the music industry Ö I guess I am still ëpart-timeí but the royalty checks continue to come in, and I know sometime in the very near future, I will be fully living my dream ñ which is waking up in the morning and walking into my studio in my pajamas and bunny slippers (yeah, I said bunny slippers!) and write music all day long!î he said.
Keith LuBrant
just learned that after he was forwarded to a prominent music licensing company, a couple of his music cues were used in two episodes of the
CBS
daytime television program
Young and the Restless
. Also, a song of his called
ìDevil Womanî
will be used in an upcoming episode of
NBC
ís
Friday Night Lights
! ìIf I had not joined, there is no way I would have pushed myself to write the amount of music that I am now. Thank you Michael and TAXI!î he said.
As a result of signing with a well-established Independent music publishing company after a TAXI forward, a song of
Jesse Dold
ís was recently placed in the
ABC
television show
Cougar Town
. This is his first royalty check for a primetime TV placement! ìI would have never run into these opportunities without TAXI. I have learned a lot through my membership!î he said.
From his catalog of 350 songs and as a result of signing to two different, successful music libraries after being forwarded,
Michael Behm
's songs
ìDid You Knowî
and
ìIf I Could Learn to Flyî
have appeared in multiple episodes of
Fox
ís mega-hit show
American Idol
and
CBS
í
Letís Make a Deal
. Heís also had songs featured on the
E
,
Bravo
, and
TLC
networks! ìAll in all the experience in working with TAXI has been on-going learning Ö about what the people in the industry want and what my music needs to be in order to get results,î he said.
Bill Gordon signed eight tracks with a successful independent music placement company that has used TAXI for many years ìThanks once again to TAXI, I just signed eight tracks with a successful music library. The owner is a hard-working guy who gets really nice placements! And I get the extra-double satisfaction that two of the pieces are co-writes with the incomparable (fellow TAXI member) Matt Hirt!îBill said.
Debra Gussin
ís song
ìIíve Already Wonî
was featured in the
NBC
television show
The Event
. This placement happened very shortly after she signed with a well-established music licensing company and was the direct result of being forwarded to the company from TAXI after submitting to a listing opportunity. ìIím so thrilled that my first TV placement was on a major network drama only two months after signing a deal with a music library! I appreciate TAXI for providing the opportunity that led to this prominent placement,î she said.
After being forwarded from TAXI and signing 10 songs with a very respected independent publishing company,
Paul Taneja
learned that one of his songs
ìCity Lightsî
was placed on the
CW
Network television show
Smallville
, episode #11 Icarus. ìThe TAXI Road Rally was truly a great experience that helped get my music recognized and into the hands of the right people. I've gotten publishing and record deal interest as a direct result of attending the rally. Itís also a hugely educational experience for anyone who wants to learn how the music industry really works,î he said.
Two of Jose Netoís tracks, ìSonho e Coracaoî and ìTao Bom,î were placed with an independent music studio that provides comprehensive music services for network airplay, including themes and logos as well as feature film work.

We received an email from
Lydia Ashton
letting us know that after she signed a deal with a music producer who supplies the music for several syndicated daytime talk shows, she learned she had landed the main theme for one of the shows.
"We also got to write lots of additional music for the show. Within the first two months of airing, we had over 450 placements and it just keeps growing. I want to thank TAXI, not only for helping me knock on doors like these, but also for preparing me so that once the door opened, I was ready to walk through. I have learned so much these last few years, both about the music production side and the business side of writing for TV, through the articles, returns, forwards, critiques, and the fellow composers on the forum. Thank you! You have helped me get to where I am today — living my dream!"
she said.


After being forwarded to an independent Nashville publisher,
Stan Swiniarski
's song "Love In Your Life" was placed with the new Country artist
Lathan Moore
. In early 2009, Moore cut the song (Swiniarski thought as a demo) and in the fall of that year, Swiniarski learned that Moore had signed a deal with
Blue Steel Records
and that his album would be released at the end of 2009. What Swiniarski also learned was that not only was his song "Love In Your Life" going to be on the album, but also that it was going to be the title cut. "Love In Your Life" is now out on the radio as Moore's second single from the album.

Jacob Mook
's song "Ding Dong It's Christmas" by his band Swingfish was placed in the
CBS
television show
CSI: NY
, after it was signed to a licensing deal with a prominent and successful music placement company.
"Thanks to TAXI, I got the opportunity to make this deal and have my music heard on a network television show,"
he said.



Dean Krippaehne
's song "Maybe It's Better That Way" was on the
NBC
show
Parenthood
, and his song "Over You" was on
TLC
's
Say Yes to the Dress
. He's also recently signed two Country songs signed to a Nashville publisher, 10 Smooth Jazz songs licensed with a
Muzak
publishing company, and a bunch of placements on
Recipe TV
. All of these placements were due to deals made from TAXI forwards, as well as connections he made by attending the TAXI Road Rally.


As a result of attending the TAXI Road Rally,
Steve Barden
let us know that not only did he sign a deal to compose for a successful music production company that provides the music for a very well-known daytime talk show, but that he also has been writing cues for the
TLC
program
The Little Couple
. Both of these deals were a direct result of connections he made at the Rally.
"The Road Rally has proven invaluable for making connections. Networking is a key element of the music business and the TAXI Road Rally has come through time and time again!"
he said.


Jean Custeau
recently had 12 of his songs recently signed to a music library for "muzak" type use. He also had his French song "
Tu n'y es Pour Rien
" placed in the
ABC
television drama
Brothers and Sisters
, after he licensed it through a prominent music placement company.
"Recently I met with the president of a publicity agency in Sherbrooke, Quebec, Canada, and he knows that I placed some songs in the U.S. As his son writes Electronica music, he asked me how I entered into this fabulous market. I simply told him to look up TAXI.com on his computer and said, 'It's all legit and it's where it all begins,"
he said.

When a successful music licensing company recently ran a listing for a theme-oriented song revolving around being "happy,"
Helen Austin
quickly wrote a song in 30 minutes that encompassed exactly what the company was looking for and they signed it! Helen has also gotten the song placed in ads in Korea, Japan, the U.S., and it's played in stores in the U.K. It has even become the title for an album that is a compilation of her songs that will be released in South Korea.
"I had no idea that writing a quick song for a TAXI listing would get me so many placements from one song, and the money that goes with it is lovely,"
she said.