Paul Cufflin
is a great example of a successful TAXI member who lives outside of the United States. Paul has had great success in the past 10 months and he told us all about it! Toward the end of last year, one of his tracks got forwarded to a Film & TV Licensing company. This ONE track has now turned into a 27-track deal in all kinds of different styles and genres. Now, a number of these tracks have been placed in various reality shows including:
VH1
's
LeAnn and Eddie
and
MTV
's
Catfish
. Thanks to a Music Library connection he made at the 2011 Road Rally, he has had songs placed in a number of other HIT TV series in 2014, and some of those are:
The Michael J. Fox Show, Under the Dome, Hemlock Grove, and The Fosters
. In the past couple of weeks he was notified that some of his tunes got placed in a U.S. Indie Film called
The Squeeze
, which hits theaters later this year, and another song of his has been placed in a short film called Boys I Used to Babysit. And this is just half of the placements he has! Paul is on a quite a roll and we are expecting to hear about another group of BULK placements from Paul in the very near future. Congratulations on your continuing success Paul!
"Being part of TAXI has allowed me to achieve things with my music that before I first joined five years ago would have been virtually impossible for a guy like me in his 40s living in a small town in southern Spain. I also love being part of the wider TAXI community, and feel fortunate to know and learn from so many incredibly talented fellow members!"

We found out recently that
Charles Wiley's
cue
"No Way Out"
was placed in the TV series
Chasing Maria Menounos
. The cue, as well as two others, was signed to a great Film/TV Music Publisher directly through a TAXI listing. Charles also had cues recently placed on
OWN
's
Super Soul Sunday
and
Oprah's Next Chapter
, and they were all direct results of networking at the Road Rally!
This is what he had to say: "For me, the Road Rally is really the highlight of TAXI; not to take anything away from all of the other great things TAXI does throughout the year, but the Road Rally really brings everything together for the composer or artist. The information and education you learn there is amazing; plus you meet new people and leave excited to get back to work! Thanks to everyone at TAXI for all of the hard work you do!"
Congratulations on these awesome placements Charles!

Brian Wheat
recently announced on the TAXI Forum that he got five songs signed to a
Music Library
through ONE TAXI Forward. We followed up with him, and he told us that this deal came through a TAXI Dispatch listing. This deal happened surprisingly fast! The Music Library got in touch with him even before he realized that his song got forwarded! Today, he has over 30 tracks signed with five different Music Libraries, where ALL of them offered him a deal through TAXI forwards!
"The great thing about TAXI is that they get you in the door, which is the hardest and most time consuming part of this business. Once you are in the door, and if your work is good enough and on the mark, it will likely lead to more opportunities. I still have a long way to go, but I can see building this into something significant. I would never be where I am at today with out TAXI's help and for that I am truly grateful."
You're on the right track Brian and we are looking forward to hearing back from you when you get some really juicy placements. Congratulations!

Bill Gordon
reached out to us recently to let us know of a placement he got on
CBS
's hit series
CSI
. The placement is traced back to a relationship Bill developed through TAXI about TEN years ago! Bill is one of our longest active members, and throughout the years he has landed quite a number of killer placements through the same
Music Publisher
. He recently also signed an 11-track deal with another
Music Library
through meeting the company's representative at the (guess where?) 2012 and 2013 Road Rally!
"I joined TAXI in 1995—a life-changing moment. My life as a pro musician (since a teenager in the '60s) has taken some wonderful new turns since joining TAXI: lots of deals, lots of people hearing my music in films and on TV, a nice addition to my income. But best of all have been the education received and the people I've met – could not imagine my life without TAXI."

Gary Earl
reached out to us recently to tell us about his most recent accomplishments. In the past month alone, his songs were placed in two different TV shows! One was in
MTV's Big Tips Texas
and the other in
CBS
's HIT series T
he Young & The Restless
! Both of these placements are a result of a relationship with a
Music Supervisor
that Gary met through previous TAXI Forwards, and he's maintained that relationship ever since! These aren't the first deals that Gary has landed, and definitely not the last! He's a great example of a TAXI member that frequently gets placements just by maintaining the relationships with the people and companies he's met through TAXI. Currently, his songs are also being pitched to a couple of Ad Campaigns. This is what he told us:
"The thing that I love about TAXI is the connections. I'm a full-time writer/producer, and I first learned about TAXI from other artist/co-writers I was recording music for. I was intrigued and thought I'd give it a try. So many of my artist/writer clients are only thinking about getting the immediate cut or placement, and don't understand the importance of developing relationships. I had a Los Angeles Music Supervisor pitch something almost a year ago through TAXI - it didn't get on that show, but we kept in touch. She got all 3 of those cuts last month using the same song from last year! Another Music Supervisor from New York got a cut for me a year ago on Playtex Sports Commercial (through TAXI of course), and has since pitched the same song again to another client.
I also love the diversity of listings and opportunities. A writer has opportunities no matter what genre their music; and I like the Film and TV markets especially as that is where most of my previous placements had been. And I can't stop without mentioning the staff at TAXI, [they] are great at communicating and always helpful, which is rare in this business. :) Thanks for being there, and keep up the great service!"
Best of luck, Gary, and we're looking forward to hearing even more about your future successes.

The one and only
Kayle Clements
reached out to us recently to let us know about a
Music Library
deal he was offered after some successful networking at the 2013 Road Rally. Although it took a while to get the deal, patience and following up was all it took! In the meantime, Kayle has struck another Music Library deal that can be traced back to TAXI. He was offered a TWO CD Deal, and he's just about to complete the first one, and the second one will be ready near the end of the year!
Kayle was also happy to announce that he also just had his first MAJOR TV Network placement, and his music will be heard on ABC's The Great Christmas Light Fight around the holidays! He told us that all of his placements to date are direct results of his involvement in TAXI, either from Forwards or the relationships with other members he has met on the TAXI Forum and the Road Rally. That's the way to do it Kayle!
"As for my TAXI experience, I know of no other service so dedicated to its members; not only providing opportunities to get our music heard, but also educating and offering ways to build life long friendships and relationships. And I believe TAXI genuinely puts its members first! In short, TAXI Rocks!"
Thank you for the kind words and congratulations on these huge accomplishments Kayle!

Based on a TAXI "forward" made in January, fellow TAXI member Paul Otten and
Casey Hurowitz
are signing their song "No Tomorrows" to a GREAT
LA Music Library
, and it's not their first as co-writers. "I met Paul a few years ago on the [TAXI] Forum and then at the Road Rally. We started a co-writing partnership that has yielded a number of songs in
Major Libraries
. Paul and I continue to crank out new songs and I am very lucky to work with someone as talented as he is." Casey told us, "What I love about TAXI is the whole 'TAXI experience'— the listings, the feedback, its community, the relationship building, etc. TAXI has so much to offer if you embrace the whole experience, including the Forum and the Road Rally. Solidifying relationships at the Road Rally has been a key to my success. I currently co-write with numerous other TAXI members." Congratulations, Casey, and keep up the good work! </p>

Thanks to the TAXI Forum, we discovered that
Matt Vander Boegh
is still continuously getting deals through TAXI. This time it was through a Dispatch listing, and it's for his song, "Skeezy Weezy" that's now being added to a
Music Publisher
's Catalog. Matt's most recent deal is actually just ONE of FOUR
Publishing Deals
he's signed in the past SIX WEEKS! Two of them were a direct result of TAXI Forwards. "TAXI has opened doors that I never even knew existed, let alone would have had a key to even if I did know about them. Now I'm averaging one new cue per day, juggling my professional job with my 'hobby,' and truly believe that soon music will be my full source of income. Writing music for television isn't something I thought myself capable of, nor would have known how to crack into the market, without TAXI and a fateful trip to the Road Rally a few years ago. I owe my hopeful future to TAXI!" Wow! Congratulations, Matt, and keep reaching for the stars. It sounds like you're right on the cusp of achieving your dream. </p>

We heard recently that
Ken Morrison
got yet again another placement through a Music Library he met through TAXI. His song "I Like To Dance The Swedish Waltz" has been placed in Episode 212 of SyFy's popular TV series
Defiance
, which is scheduled to air in September! Several songs of his have also been placed in the film
The Immigrant
(which is currently playing in theaters), starring
Marion Cotillard, Joaquin Phoenix
, and
Jeremy Renner
. The interesting thing is that Ken did not write these particular songs, his grandparents did! They were [obviously] both very talented composers, and Ken now owns and controls their music. We're very happy to hear that he's been able to share his family's musical legacy with the world through TAXI relationships! As of now, Ken has a total of
68 placements
and he gives TAXI a lot of credit for that! He also told us: "I attend the Road Rally every year and found it a valuable way to network with (and occasionally collaborate with) other songwriters." Congratulations Ken and we are looking forward to seeing you at the 2014 Road Rally coming up on November 6-9! </p>
Not many TAXI members get a placement after their first submission, but
Niall McGuinness
was one of them! His song was forwarded by TAXI to a Music Library in New York City, and it got placed with Showtime's hit TV series Shameless. In the two-and-a-half years he's been a member, Niall has landed about 25 other placements with several Music Libraries, all directly through TAXI! "I appreciate TAXI for opening these doors, and for the specialized knowledge I've subsequently acquired in submitting for TV, Film, and advertising. The experience has been an awakening to the real-world musical needs in the A/V medium: if you have the quality goods, they will be sold." Thank you for the kind words, Niall, and congratulations on your continuing success! </p>
We recently heard from
Bob Mete
when he wanted to let us know that his Cocktail Jazz Piano Trio tune, "My Chardonnay" was placed on HBO's hit TV series Silicon Valley. This placement was a result of his relationship with a Music Publisher he met when he first attended the TAXI Road Rally about six years ago! This is a great reminder why you should never take the Road Rally for granted. You never know who you might meet there! In the past year alone, Bob's music has also been heard on Netflix, Showtime, and MTV, as well as worldwide on commercials for pureDKNY. "And it all comes back to one word... TAXI. Thanks, Michael and staff for paving the way!" Thank you Bob for being a great example to other TAXI members, and congratulations once again! </p>

You all should be familiar with
Michelle Lockey
by now. She's not gone unnoticed since she joined TAXI back in 2008, but in the past six months she's truly been on a roll. She recently reached out to let us know that her song, "Your Footprints" (amongst a few others) was picked up by a Record Label, and one of them eventually got placed on E! True Hollywood Stories, the Paula Dean episode. Then her song "Dogs Bark and Cats Hiss" was chosen to be the Theme Song for the Popular TV Show, Gear Heads on MAVTV. To date, her songs have been placed in over 20 TV Shows! This is just a tiny example of the many deals that Michelle has landed in the past, but she didn't do it all on her own. On many of her songs that have gotten deals, she has been collaborating with other TAXI members such as Paul Otten, Steven Guiles, Andrew Gabrys, Pedro Costa, Josh Coleman, Scott Free, and F-M Cossey.
"All of this is because I met these people through TAXI, formed relationships, and received boat loads of encouragement and knowledge from TAXI and its members. I am forever grateful that I joined TAXI, learned so much, have had such awesome encouragement and met so many people that are now friends. I love this music life!!! Thanks, TAXI!" Michelle said, WOW, Michelle! We are so happy too hear about your success and how you are sharing it with other TAXI members. We look forward to many more success stories from you!

We recently reached out to member
Chris Winston
after we got word that he might have had some of his music picked up by some
Music Libraries
. As we thought, it was true! He told us that he submitted a few of his Solo Piano Recordings as well as his Film Trailer Music almost at the same time, and both of them immediately resulted in Music Library deals. Each of the Libraries wanted about 15 full-length cues, as well as cut- downs! The Libraries (of course) were so impressed that they wanted more, and today Chris, with the help of his friends, has over 150 cues signed to these Libraries! And it's not just Piano and Trailer Music, but everything in between, including Swamp Rock and Rap Instrumentals!
"As a musician, I enjoy the challenge of being able to write in any genre. It's a real thrill for me to listen to the type of tune that the client is asking for and do what I can to make sure that my writing and mixing matches that need as closely as possible. What I've enjoyed [about TAXI] is doing the best we can to perfect our mixes and to try to compete and to be indistinguishable from a major studio. To that end, listening to the critiques is very helpful. I don't always agree with the critique I receive, but when there is an issue that I can correct, I try to do that." Keep it up Chris, and we look forward to hearing even more success stories from you in the future!

If a client is interested in the music we forward to them, it can take days if not weeks, sometimes even months or years for them to reach out to the members to offer them deals. For
Bill Conn
, it only took hours after he found out his music had been forwarded! He got the notification around 11 a.m. and the Music Library called him at 2 p.m. the same day to offer him a deal for two of his orchestral compositions. That might be some sort of record! Bill was very excited about the forwards, but he never expected to get a call from the Library this fast. This is hopefully the very beginning of a great relationship!
"I think TAXI is a great way to get your music into the hands of those who are specifically looking to license it for Film, TV, and Games. Using TAXI's Dispatch listings, I get anywhere from 8-12 qualified leads [in his genre] per month. Even if I worked the phone really hard I'd never get that many opportunities. With TAXI I can focus on what I do best (write the music) while TAXI opens the door for opportunities. Thanks, Michael and the staff at TAXI." Congratulations, Bill, and we look forward to some more record-breaking successes!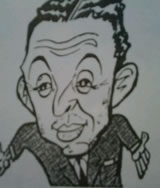 The CEO of one of the Music Libraries we frequently find new music for, recently told us about TAXI member Carl Coccomo's (aka "The Singing Sicilian") placement in ABC's show, The Neighbors! What makes this placement bittersweet is that Carl passed away a year ago. We're so glad that even though Carl's family must miss him, they're certainly beaming with pride that his music lives on! Not only do they get to enjoy the legacy of his music being heard by millions of people, hopefully the income it generates will help his family in his absence. We are so happy to continue to be a part of Carl's legacy and wish his family well! And here's a fun fact: It was none other than Frank Sinatra who gave Carl the moniker of, "The Singing Sicilian." How many people can lay claim to something like that?!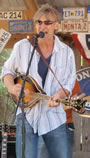 Like many TAXI members, Bill Kelly has experienced the highs and lows of becoming a better songwriter. Happily however, Bill recently shared that he got a placement in the Feature Film, Promised Land! The placement happened after his song "You're Always Welcome Here," was forwarded by TAXI to a Music Library. It was 18 months before the song was placed, which just shows how there's no such thing as a "typical timeline" for songs finding a home in the right project! In the mean time, the same Music Library has signed two more of Bill's songs, and he now has a valuable relationship with the company. That's something not to take lightly! Bill also mentioned that he attended the Road Rally last year, and is currently in the process of establishing a relationship with a Music Publisher he met there! Congratulations, Bill!

We first found out about Bruce Brown's success on the TAXI Forum. He shared that after three years as a TAXI member, he just signed a new deal with a great Production Music Library! Bruce said the deal includes his co-writer, and fellow TAXI Member, Scott Gerow. Bruce and Scott met each other at the Road Rally a few years ago. Bruce told us how much he appreciates the TAXI community in Nashville; the community there meets on a regular basis to work together on their craft, which Bruce said is very inspiring and can also be humbling. Bruce also told us that prior to joining TAXI, he had no tracks signed to any film/TV music licensing companies, and now, because of TAXI, he has well over a 100 tracks published, and has had lots of his tracks placed in TV shows! So cool! Congratulations, Bruce!

Barry Gould recently told us that he just had his first very TV placement as a result of belonging to TAXI! Barry decided to branch out into the Film & TV world after being involved for years in other areas of the music business as composer, arranger and performer. Barry's song was placed in the February 17 episode of the Fox Network's primetime show, The Following, starring Kevin Bacon. That's only one degree of separation by our count! The song played for 2 minutes and 27 seconds as an underscore for an entire scene in the first 8 minutes of the episode! Since then, the episode repeated on February 22 and has aired in countries such as Canada, the United Kingdom, and New Zealand. This placement is a result of a connection Barry made at the 2011 Road Rally; Barry sat down with a mentor who connected him to the owner of a Music Library, where he signed a deal for three tracks. Barry said, "I've thoroughly enjoyed the Road Rallies and getting forwards, and really appreciate the critiques and education." Nice going Barry! We're very happy for you, and wish you continued success.

Bryan Fusilier reached out to us, and we're so happy he did because he let us know that he's now had his music placed in b since joining TAXI. He said the vast majority of the placements have resulted from just one Music Library deal he landed as a direct result of a TAXI forward nearly four years ago. Since his initial signing with the company, he is now considered one of their custom composers, and has had the opportunity to write music specifically for shows that the Library works with. Bryan said, "The thing I like most about being a TAXI member is the friendships I've made with other TAXI members. I've gotten many other deals via those relationships, and have learned so much from them via the TAXI forums." Some of Bryan's bigger placements include: Alien Encounters, Here Comes Honey Boo Boo, Toddlers and Tiaras, Wives with Knives, and Welcome to Myrtle Manor. Not bad, Bryan!!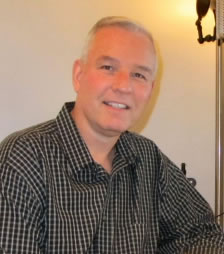 We came across David Hollandsworth's success story on the TAXI Forums and wanted to make sure you all got to share in his joy! David recently had a song forwarded to a Music Library back in October 2013. When the company offered him a deal, David smartly asked if they would like to hear more of his tracks. They said "yes," and so far, the company has now signed 25 more of his songs! That's awesome, David! David told us, "TAXI has been a great learning experience for me as a composer. I've learned much from the returns and forwards, and the forums have been invaluable. Two years ago, I never thought I would be composing music for media!"

Songwriting and production duo, Tonisha Hampton and Robert Watts of 2 Parts Analog, have had quite a bit of TAXI-related success! Not only have they written songs for MTV's Catfish, VH1's Lee Ann and Eddie and Hollywood Exes, and HBO's Vice, but they have also written Hip-Hop tracks for Internet videos and are currently working on the title sequence for a top-secret TV show! These placements have been a product of their work with a Music Library they met through a TAXI connection. The duo stated that since joining TAXI, their songwriting has improved in a variety of different genres. They went on to say, "We have so much work to do it is a blessing. We are so thankful for TAXI and all the extra things that you do, unlike other A&R Companies, to help us become better business musicians. We are proof that it works. If you apply yourself and you're open to change the way you think about music, you can make it. One last thing, checking our pride and ego at the door made us soar. Thank you, TAXI."

Christopher Greenwood sent us an email that started off with "I wanted to let you guys know [that] since signing up with TAXI one and a half months ago, I've had 9 forwards, 1 synch (synchronization license) for $200, and today just got contacted by a Music Library who wants to sign 2 of my songs." Chris shared that it took a few listings for him to narrow down the listings that his music truly fits, and that although he was a little discouraged at first, he kept watching the listings and figured out how to pitch more accurately. He got his first forward (which is now the first a many more than nine at this point!), signed up for a Dispatch Listing (to get more access to listings in his genre), and has since been contacted by a Music Supervisor and was paid $200 (plus royalties depending on some other factors) for the use of his song in a film! Chris said, ""I like the fact that [my membership is] not only getting me paid, but [is also] exposing me to new music when I'm listening to the referenced songs. I love hearing new tunes; I'm becoming a fan again!" Congratulations, Chris!

Nicholas Rodriguez updated us on his success he originally heard about in the spring of 2013. It took several months to receive confirmation, but he recently found out that one of his songs will indeed be used as the main title theme for A&E network's new TV show, Don't Trust Andrew Mayne! Nicholas wrote the cue specifically at the request of the Music Publisher who got the placement. He was connected to that publisher through a TAXI listing and forward. The show just premiered in January of this year. Nicholas said that this is his first placement, and that it looks like more of his work will be placed as well. The Publisher told Nicholas that "many" of the cues he wrote will be used in future episodes of the show! Awesome! Congratulations, Nicholas!

Ethan Okamura wrote into us to fill us in about the placement he just landed on the thriller/drama feature film, Holy Ghost People that will be in theaters this month! Ethan's song, "A Song Before I Go," was licensed for this film as a direct result of a TAXI forward. Ethan's deal was a "step-deal," which means he got more income once the film was picked up for distribution. Ethan just found out that the film will be distributed, which means that he will receive additional payments as the film reaches certain attendance plateaus! What a cool deal!

Robbie Hancock updated us about his success following the Road Rally. Not only has he been signed to a Music Library, he also just landed a placement in a feature film! The placement wasn't a direct result of TAXI, but Robbie said that he would not have been as confident in signing the deal without the information and knowledge he has received from Michael Laskow through TAXI TV, TAXI's online Forum, and his fellow TAXI members. Robbie said, "I have watched almost all of the TAXI TV episodes now and I feel informed with the ammunition I need to succeed. I am so very thankful for everything that TAXI does for artists, writers and composers like myself (also really getting into producing now too thanks to a Rob Chiarelli mentoring session [during the Road Rally]). It has given me a new hope in the music industry, and joining TAXI was one of the best and smartest things I have ever done for my career." Congratulations, Robbie!