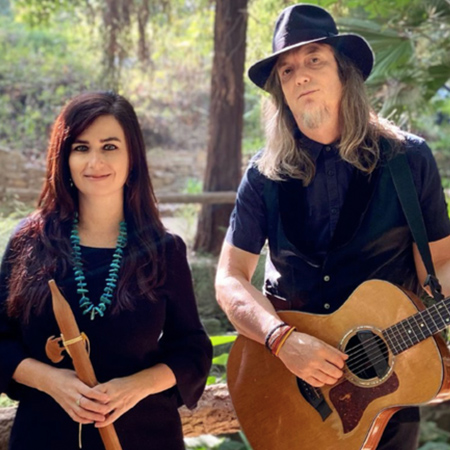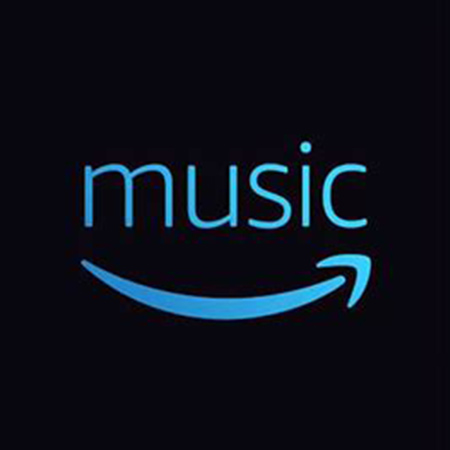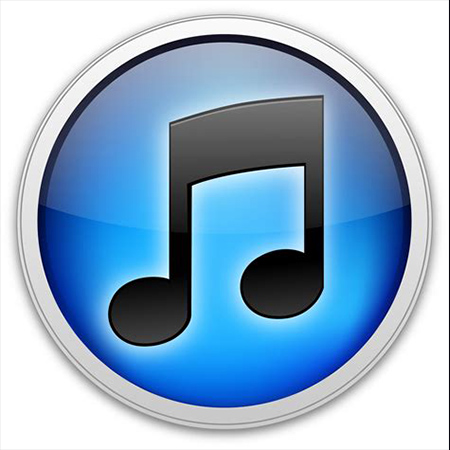 John Allan - Glendale, California
"I wanted to share a TAXI success story. I have been a member for maybe 20 years. I reached out to a collaborator (Juliet Lyons) I met through TAXI friends about collaborating on one New Age track for a TAXI listing. That one song turned into a six-song album, and last week we just hit #1 on iTunes and #1 on the Amazon New Age Charts.
I am a Bagpiper/rock guitarist who is having my first experience with New Age music and I credit TAXI for keeping my mind open to other genres and for providing a platform to meet fellow composers in those genres. I have been blessed with a successful music career, and TAXI has been a part of that. I also just played bagpipe with Timbaland in an IBM commercial, and have played with Hall of Famer Nancy Wilson to members of GnR and Quiet Riot etc.
I like how TAXI helps you grow as a composer/artist by giving you specific feedback on what you need to improve on to get to a successful level. I also like the deadlines and opportunities outside of my normal comfort zone…when you keep going outside your comfort zone, your comfort zone gets bigger."
Congratulations, John and Julia! That's huge!! And thank you for being TAXI members for a very long time! We're grateful to have you as members.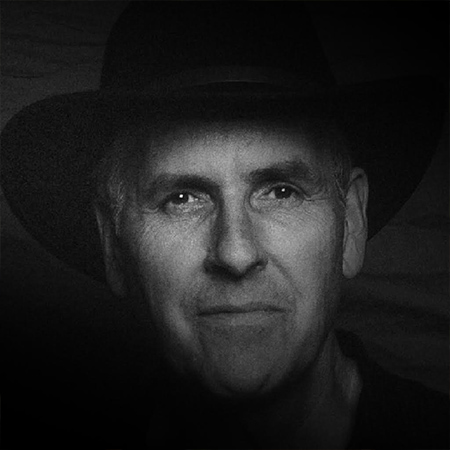 Chuck Maiden - Newbury Park, California
Chuck wrote to us to say, "Hey everyone, so happy I just signed my first deal with Hello Weekend, an instrumental of mine. This is my first signed song through a TAXI listing looking for "Happy Clappy Instrumental Cues." I submitted two tracks to a TAXI listing. Happily, both were forwarded to the company seeking the music. The company's owner reached out to me via email saying he wanted to sign one of the songs for a new album he was putting together. I was thrilled! It was my first track to be signed since joining. Thank you, TAXI! Couldn't have done it without you! What I love most about TAXI is the quantity and variety of briefs provided. The feedback is very helpful as well."
Well, congratulations Chuck, and we hope this is the first of many pieces you get signed and eventually placed in a TV show or commercial!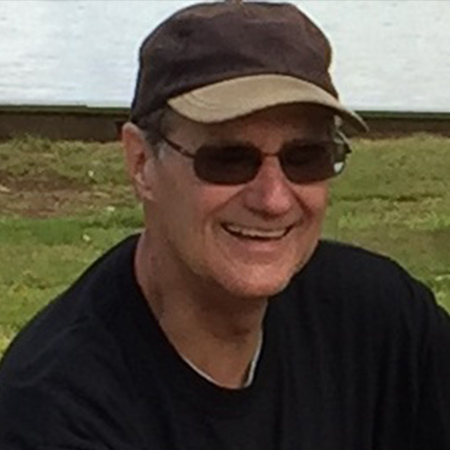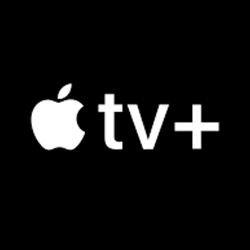 Kirk Creswell - Southwick, Massachusetts
From the publisher/label that signed Kirk's song:
"Hey Kirk & Charles! 'Touch the One' by Sonrise will be used in the premiere episode of Invasion, which airs on AppleTV+ beginning on 10/22/21. A big congrats (again) to Kirk & Charles, and of course, THANK YOU TAXI!!!"
We love it when the companies that sign our members let us know about placements, and congratulations to Kirk for this one!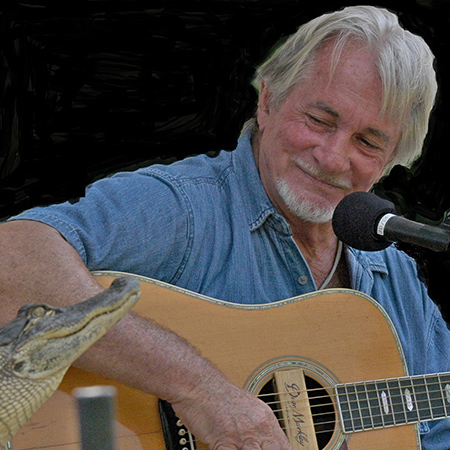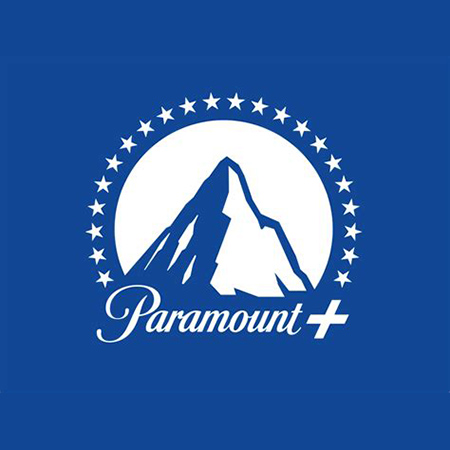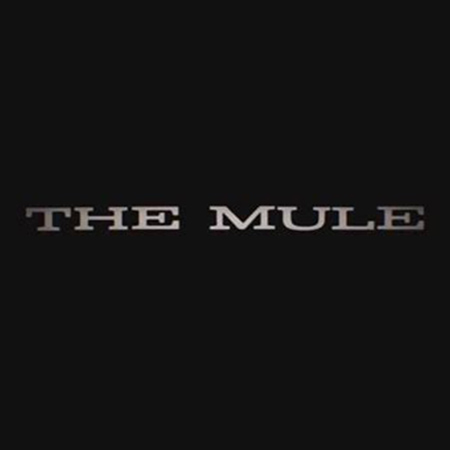 Richard E. Flood - Salley, South Carolina
From the company that found Dick Flood through TAXI: "First, I hope you're doing well and had a wonderful Veterans Day – we all appreciate your service immensely! And on that note, I'm very excited to share with you and our friends at TAXI what we're calling a LANDMARK PLACEMENT!
The show Seal Team, which now airs on Paramount+, will be using your tune 'These Things Can Happen' in episode 508 in a very special way. Here's a note on the usage: While at the hospital in Germany recovering, Sonny goofs around by breaking into the PA system. He says 'Good Mooooooorning, Ramstein! Here's a little something from Okefenokee Joe himself – the legendary Dick Flood. The song plays. It's also played again towards the end of the episode!

So, a big congrats to Mr. Flood (aka Okefenokee Joe) and a very special thank you TAXI for making this connection!"

From Dick Flood: "Wow! What a Christmas present. I was surprised and extremely delighted when I received the email informing me that my song was being played not once but twice in the latest episode of CBS' Seal Team series. I made it a point to watch it the first night it was aired. I enjoyed the show. Both the story line and the acting were truly great. As I watched I certainly listened eagerly for my song.
The first time it was played to my total amazement I was thrilled to hear not only my name (Dick Flood) mentioned but the name of my alter ego ('Okefenokee Joe') mentioned as well. Things like that just do not happen on modern day TV. Do they? I mean our names were actually mentioned in the script of one of the hottest TV series on television today! Wow!
Another truly gratifying event came to me during the last few moments of the show. My song was played at full volume and for a moment I could actually hear my lyrics. And the lyrics of my song fit so perfectly with one of the themes of that particular show.
I am so sincerely, very deeply grateful to TAXI that so many of my old original country songs that I wrote and sang over a half a century ago are being placed in modern day movies and television shows. My success has all come about because a few years back I signed on with TAXI. And TAXI was responsible for me hooking up with this terrific company that has been placing my old songs left and right with movies and TV. And for me it's a dream come true!
I've had many successes because of TAXI. One of the greatest is the placement of my songs in Clint Eastwood's recent movie The Mule. TAXI, I love you. My alter ego Mr. 'Okefenokee Joe' says he loves you too!"
We are so incredibly happy for all of your successes in getting great placements, Dick. People like you, and the music you make are what gets us out of bed and into the office every day. We're proud of you and your awesome songs, and look forward to hearing many more of these heart-warming stories!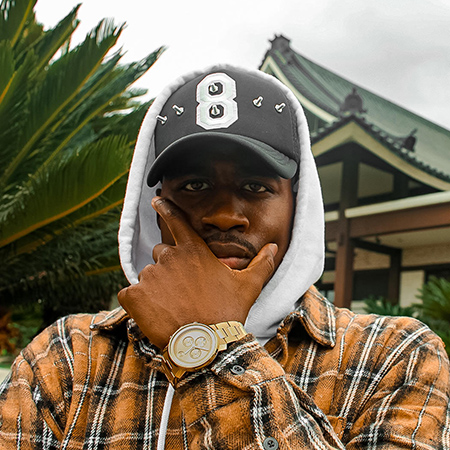 Clinton Cuffee - Wildomar, California
Clinton is racking them up, and he let us know about his most recent publishing deal made through TAXI.
"I recently signed five of my songs into a non-exclusive deal with a company that works with reality TV shows and documentaries. I receive the writer's share of performance royalties and the company gets the publisher's share. Very thankful to TAXI for this opportunity!"
We love that you keep signing deals and having success, Clinton! Congratulations on another signing, and thanks for always letting us know!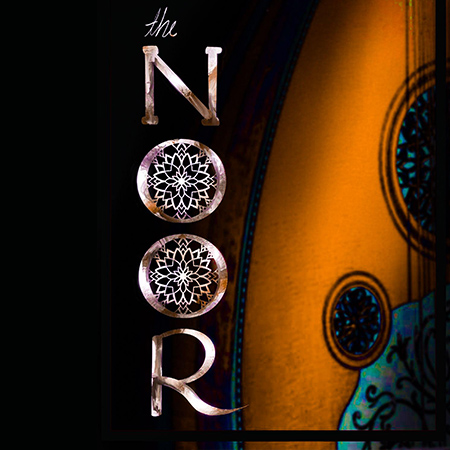 Bora Aydin - Poolesville, Maryland
Here's the latest from Bora! "The deal came about as a result of your team forwarding one of my compositions to a music library based in Germany. They were looking for songs for placement in a French TV series. The composition is called 'Desert Tent' is a piece based on an instrument called an 'oud.'"
Congratulations, Bora, that's a cool placement, and we love that we were able to help you get your song from Poolesville, Maryland, to Germany so it could be placed in a French TV show!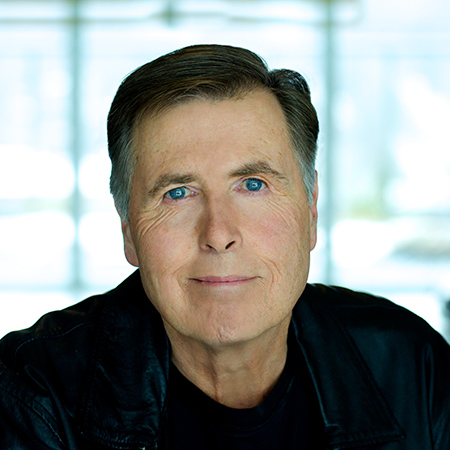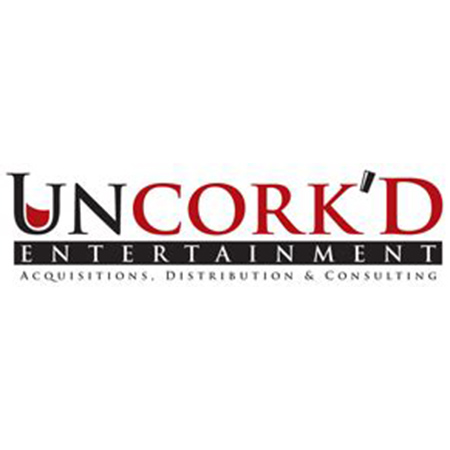 Thomas Hoy - Brantford, Canada
Tom emailed to let us know, "I just found out that a song I co-wrote with Jan Barrs, was placed in a horror movie called 'Evil Little Things.' The song was sung by Aika Zabala. They played the entire song along with the credits at the end of the movie. It is so good to work with TAXI and find such great people to collaborate with. Gotta love the TAXI forum! Oh, the song is called 'Down in The Darkness.' This song has also been used in two different video games, a movie trailer and some other music videos etc.

I have also had other songs recently picked up by libraries. My song, 'I'm Going Home' was picked up by a library after it was forwarded to a TAXI music compilation Another song, 'Hitch a Ride On Santa's Sleigh' was also signed with a great library.

What I like most about TAXI is always the same, the FORUM! Without being able to meet people (like Jan Baars, or Paul Otten etc.) I would still be dreaming about it. I think I have used the forum over 1800 times so far."
Great news Tom, congratulations on all of it! Keep the good news reports coming!!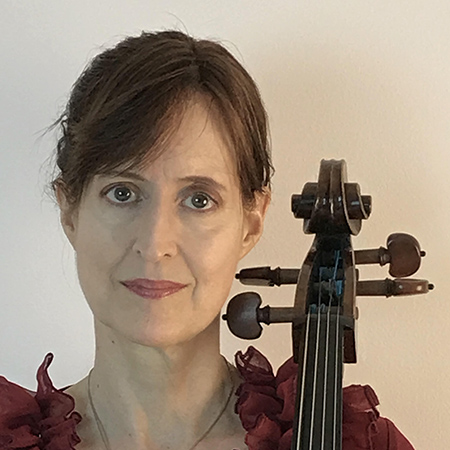 Carey Domb - Darling Lakes, Canada
Carey reports, "I had two tracks, cellos and guitar Christmas carols, placed in the BBC series Last Woman on Earth with Sara Pascoe. They were originally submitted through a TAXI listing, after which the library signed three of my albums and various other tracks. It really came about though, after attending the Road Rally a few years ago. One of my tracks was played for the panel and they kind of liked it but couldn't think of a commercial use for it. They said I 'should record some PD Christmas carols or something.' So, I did two beautiful albums, and had tracks to send when a TAXI listing came up. That listing led to me signing three additional albums and various other tracks with the library and I just learned that two of the Christmas tracks were placed in a BBC series, Last Woman on Earth with Sara Pascoe.

TAXI has been invaluable to me and has given me hope that there is some way to market music these days. I watch a fair amount of TAXI TV, but for me, nothing comes close to the Road Rally experience. I love the amount and scope of information, meeting so many like-minded people and the mentor program. However, my absolute favorite thing about TAXI is that I can trust the information and the people behind it. Meeting some of them at the Road Rally and seeing how things were run only reinforced this feeling!"
Awesome news Carey, and yes, we agree, the Road Rally is the bomb!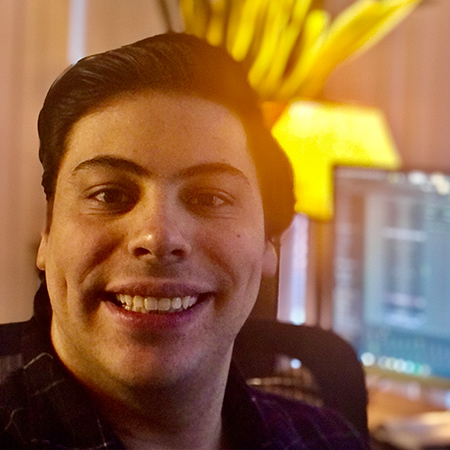 Fen Tamulonis - Alexandria, Virginia
Fen has some exciting news, "Just found out my largest deal to date was published today! It is 11 Hybrid Orchestral/Trailer tracks on a solo album for distribution to most major TV networks like NBC, ABC, CBS, and FOX! No placements yet, but still exciting! I received an email one day from the music supervisor of the library who got my name from a TAXI listing, and was looking for Orchestral/Hybrid Trailer instrumental tracks. After a few emails back and forth, he said that he wanted to put together a solo album of 11 of my tracks! He was very nice and patient as this was only the 2nd time that I signed a deal. After prepping the metadata and a number of alt mixes, the deal was finalized! As a person who has a full-time job and only does music on the weekends, this was a big deal for me! As a result of this deal, the music supervisor has asked me to produce another album of Hybrid Orchestral/Trailer tracks.

My first deal through TAXI was back in 2019, and was for Middle Eastern Trailer Music. Through this deal, I signed three tracks which have seen placements on Telemundo among others. I also recently was able to share my music with the composer of one of the largest action RPG games in the world. He and I have had multiple conversations about my music which have helped me improve!

Through the Road Rally, I have met a guy whose music has been used in Marvel trailers and who I have talked to about how I can improve my trailer music. The other thing I like about TAXI is the flexibility. Like I said above, I have a full-time day job which takes most of my time, but it is great that when I have the time, TAXI will be there for my music!"

Great news Fen, and congratulations! We look forward to hearing about more placements as they come in, so please keep us in the loop!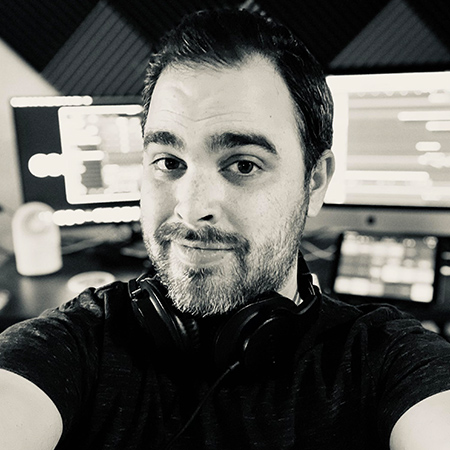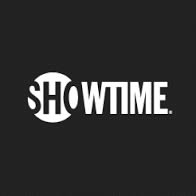 Matt Levin - Agoura Hills, California
Here's the latest from Matt Levin: "I submitted a cue to a TAXI listing asking for gritty electronic music that could be used in a chase scene/intense setting. This was the first cue of mine that got forwarded by TAXI; I was contacted directly the very next day by the catalog wanting to sign the cue! They also asked if I had anything else that sounded similar and I felt would benefit their catalog; not only did I end up getting the original cue signed, but three additional cues as well! I got my first major music placement earlier this year with my track, 'A Lingering Feeling' on the newest season of Vice on Showtime. The catalog and I have kept in pretty solid communication with each other, and I'm hopeful we can continue to pump out more cues!
Ever since my first forward from TAXI, I have gotten six additional forwards for various cues. I haven't gotten any other placements just yet, but anything is possible!

I like that you actually receive constructive feedback on every cue you submit. Not only is it constructive feedback, but it's usually going to be a different screener judging it every time you submit something. It's tough to get someone you've submitted to a million times to eventually like something you've written, so it's extremely helpful that you're getting multiple viewpoints/critiques on your work," says Matt.
Congratulations, Matt! And we're happy that you find the feedback from our A&R team to be so valuable. Keep us posted when you begin to get more placements resulting from these tracks being signed.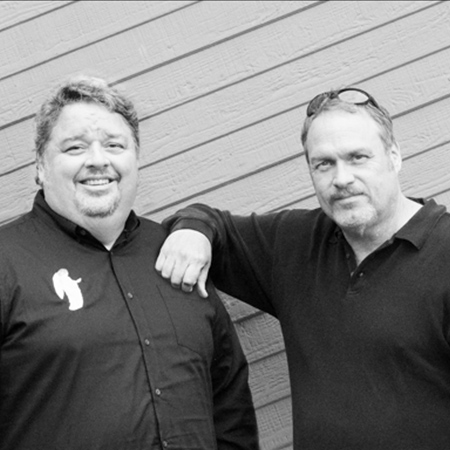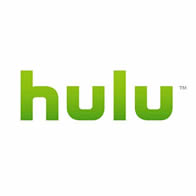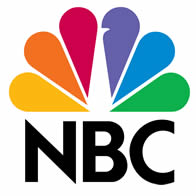 John Mears - Hermitage, Tennessee
From the music licensing company: "Writing to let The Mears Bros and our friends at TAXI know that there were two songs from their camp in episode 10004 of Chicago Fire which aired 10/13 (we just got word they were used). Both of these are amongst some of our more recent signings of the Mears' material — and we're thrilled for their continued success!

Songs are:
'I Should Have Known' - J Basil Band
'The Creeps' - The Mears Brothers Band

The episode is titled The Right Thing, and I am sure it is available to be streamed on NBC's channel or on Hulu. Congrats to John and Jim, and of course, THANK YOU, TAXI!!"

John Mears's response:
"Through TAXI we have built numerous great relationships with publishers, music supervisors as well as licensing companies. These particular cuts came through one of our favorite companies we met through TAXI. They've done an incredible job plugging our songs over the years, with cuts in tons of TV shows to blockbuster movies. We have signed a ton of songs with them, and they deliver for The Mears Brothers all the time.

Anyone who thinks TAXI might be some sort of scam, I'm here to tell you those folks are missing out on success, for sure. It doesn't bother me to pay my annual fee because I know it's an investment in me as we have experienced over 30 cuts in the last couple of years alone just from relationships we've built through TAXI.

TAXI has also allowed me to grow my craft as the feedback you get is invaluable to hone your skills. I had a song that I thought was killer, but the feedback instructed me to make some changes. I made the changes, and within a week it was picked up by another licensing company, so the guidance does work

I tell people all the time to stop thinking about the annual fee and give it a try for one year to see how much you grow as a writer and to see what relationships you can build through TAXI. Thanks to TAXI for all you do!"
Thanks for the kind words, John, and congratulations on all of your success! Here's a little P.S. from the licensing company :-)

"Writing to let you and our friends at TAXI know that 'Dust Bowl Blues' is going to be in Young Sheldon, airing on CBS!!! This is episode 508, and aired 12/2. A big congrats to John, and of course, THANK YOU TAXI!!! - Best, J******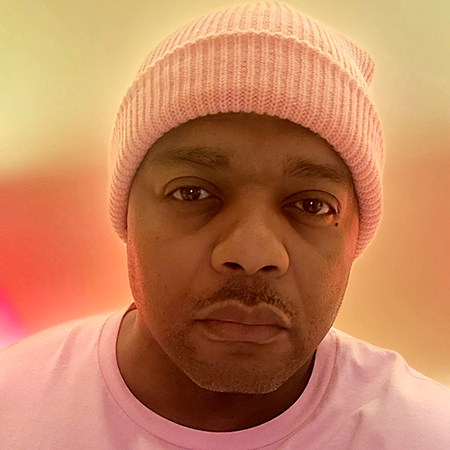 Bobby L. Acres - Fort Worth, Texas
Here's some great news from Bobby Acres: "My name is Bobby Acres, professionally known as ONE SON. I recently signed a 10-year licensing deal with a music library that's under the umbrella of two of the top record companies. Not only did I sign as an artist, I was also able to assist with getting my production company (Upperhand Productions) signed to a similar deal.
The beauty is we still maintain our independence outside of the library, while providing exclusive material for the library. The library is gearing up to release our first (10) song project titled ONE SON, that will go out to their clients in music, and film for placements. I received a forward in November of 2019 that eventually helped me sign a 10-year deal with a huge production music library that's under the Sony/Universal umbrella. The beauty of the deal is I still get to maintain my independence while providing exclusive material to them.
I've been with TAXI since the mid-nineties and have had hundreds of forwards that have led to placements with Sportsnet, WeTV, Amazon Prime, Access Hollywood, NFL Network, Netflix, Tru TV, ESPN, NASCAR Speed Channel along with international placements in Hong Kong, Saudi Arabia, Sweden, Canada, Mexico, United Kingdom, and Australia. Also, being that I've had a large number of placements, I now receive direct requests from libraries. None of this would have happened without TAXI."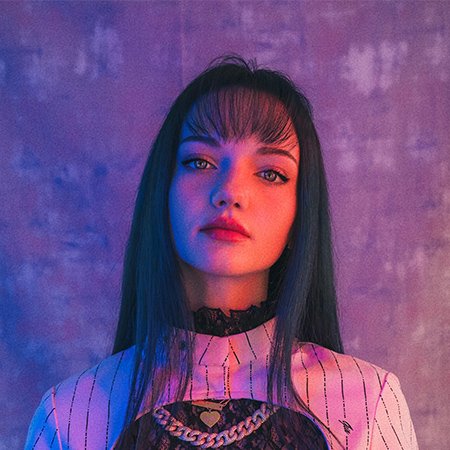 Eryn Young - Ontario, Canada
Here's some really cool news from Eryn Young: "Hello! I just thought I'd share that I successfully received and accepted a licensing deal with music library ******** Music for my entire music catalog after submitting just two songs via TAXI! Thank you for coordinating this opportunity TAXI.com! After coming across an intriguing Industry Listing on TAXI seeking modern pop tracks, especially for use by online content creators. I submitted my songs 'EGO' and 'Gone with the Wind.' Within a week I received an email from the head of A&R at the company indicating they had received my submission and were keen on including them within their library. Furthermore, after receiving the TAXI submission they took the initiative to browse my other releases on streaming platforms and explained that they would be also interested in licensing the remainder of my catalog in an exclusive or non-exclusive deal based on my preference, which I definitely went ahead with. I am extremely grateful to TAXI for facilitating this deal and new professional relationship with this Production Music Library, as they have also indicated interest in signing my future releases as well.

As an independent artist without a team, TAXI's aggregation of licensing and sync opportunities have allowed me to find the capacity to actively pursue new revenue streams and network connections while also managing all other aspects of my music career and personal life. It's extremely reassuring that TAXI employs expertise to vet all postings for legitimacy in order to protect artists from being taken advantage of, and the caliber of industry connections is genuinely very exciting for newer artists without established contacts. However, what I love most about TAXI is how straightforward and efficient the submission process is which allows artists to quickly get their music in front of the right gatekeepers within the entertainment industry so that artists can go right back to creating even more great music!"
It sounds like you totally "get" why TAXI works so well for people who are willing to do the work, Eryn! We really appreciate you letting us know, and we look forward to hearing about any future deals you make or placements you get. Keep swinging!
Gabriel Rodriguez - Clearwater, Florida
Gabriel emailed to tell us, "I stumbled upon TAXI while searching for A&R contacts. I'm very new to sync licensing, and had no idea how to go about it. I was very intrigued by TAXI's success stories, resources, and the format for music requests and feedback. I decided to make the year investment and try it out. At the very least, I'd be getting valuable inside information I thought.

Within the first two weeks of joining, I found around 10 music requests in the Latin genre, so I went ahead and submitted one of my songs to each of those. I received two forwards from these submissions. Both feedback forms were incredibly insightful and motivating, leaving me feeling very hopeful.

And then, the craziest thing happened. I received an email from a publishing company wanting to sign the song! I hadn't even been with TAXI for a month! On top of that, I ended up showing them two more songs, and they signed them as well! Three total songs in less than a month! All thanks to TAXI.

I've had a fantastic experience with TAXI thus far, and can't wait to keep becoming a stronger producer, make more submissions, and signing more deals. I personally love how descriptive the requests are. Makes it much easier to create with clear guidelines. Two thumbs up! Thank you to screener 368 for taking the time to listen and helping me land this deal. Now, let's keep working! Thanks again for everything. Have a great day and may the blessings continue."
Congratulations, Gabriel, and we're especially happy to see that you're pitching in the Latin genre! Some great opportunities that many members don't take advantage of, but you did, and look what happened!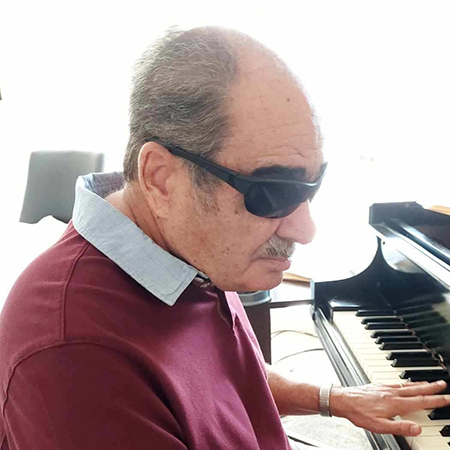 John Granet - Palm Springs, California
John reports, "​​Little Scherzo (String Quartet) was initially requested sometime in 2020 (February-March) via TAXI. Because I'm blind, I have a procedure I follow when I am to write for a submission.
On this piece, I created it via piano, wrote it in braille and then directed it to a copyist. My copyist then produced a 'score' for each of the four instruments. My best friend suggested that this piece needed to be done by a real string quartet—not virtual instruments—so, I found a string quartet, went to a studio and had it recorded. I then submitted to TAXI, it was forwarded, and in November of 2021, I received a contract from a producer. It is now being produced for an album. I also have three 'ethnic' pieces I've signed with a European company in 2018. And, I just signed another contract for 'cocktail piano piece' in November of 2021.
Don't Give UP! – Michael is right—it takes patience and perseverance, but it really is a nice feeling to know I am being heard. TAXI really is a 'vehicle' to get your music heard.
I am blind from birth, a Graduate from USC Music Dept., with a Doctorate in Piano and Composition. I not only do commercial music, I also do Classical as well. If you think TAXI is hard, you should try writing modern Classical music!! My Classical is generally quite 'dark and dissonant,' so commercial music keeps a smile on my face. LOL"
Congratulations, John, and thank you for letting us know how TAXI is working out for you! And yes, Michael is definitely right about the patience and perseverance aspect! Keep up the great work!!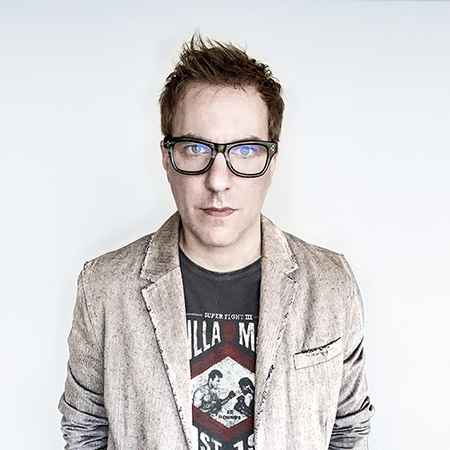 Eric Dick - Malibu, California
Eric told us, "In the last few months I signed deals with three production music libraries (listed below) through TAXI forwards, and here are some details if you need them:

Music library 1 – Completed two albums of 7 tracks each (Synthwave & Anthemic). More albums in the coming months if I want to do them.
Music Library 2 – Signed 3 Synthwave cues
Music Library 3 – 4 cues for reality TV sports/competition show

I've also received three other deal offers through TAXI forwards (unfortunately the terms aren't right for what I'm looking for as some of my songs are with an original artist who has her own career, which these deals are sometimes not tailored for). But all good anyway! the music keeps circulating...

Last, a song was recently reviewed very favorably at a TAXI Road Rally Conference which has so far resulted in one deal offer which I'm contemplating at the moment, with a [top-notch music licensing company].
What I like most about TAXI is the opportunity to meet new contacts and sign deals. TAXI exposes my music to new people every time there's a forward, regardless of the outcome.

And my favorite thing about TAXI is the stream of client requests provide constant structure, motivation, and inspiration... and consequently I've stepped up my writing game in so many ways - from the creative aspect, to the sounds/studio aspect, to being as organized and efficient as possible. That alone was worth the price of admission."
Congrats, Eric! Great news!! You're just over the hill from our office. Come on over for a visit some day when COVID allows!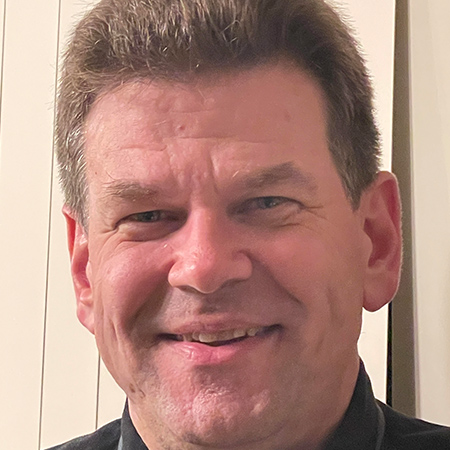 Jack E. Mielke - Greendale, Wisconsin
Jack emailed and told us, "Since I'm still quite a novice in this industry, I'm trying to take it all in. I've submitted mostly orchestral or ambient works to TAXI, with a fair amount of forwards in those categories within the last few months. I submitted several works for a particular listing. Shortly after receiving the screener's critique (indicating that a piece had been forwarded), I received an email from the recipient of the forward, expressing interest in a potential licensing relationship. The contract was signed the next day.

I have deeply appreciated the service that TAXI provides to writers. If it's fair to call forwards a 'success' (recognizing that forwards are not the end goal in and of themselves), I do see them as a sign of growth and maturity as a composer. I highly value TAXI both in the education and sense of accomplishment with the forwards. I understand that the screeners have to assess the pieces with an interest in meeting the needs of their clients, so the standards can be pretty high. The constructive critiques have been helpful in challenging my creativity and learning the particulars of making licensable music. While no one likes getting returns, there is still much value in learning where you can improve. This is what I appreciate most about TAXI."
Thanks, Jack, and congratulations on your first deal. The first one is usually the sweetest, and hopefully not the last.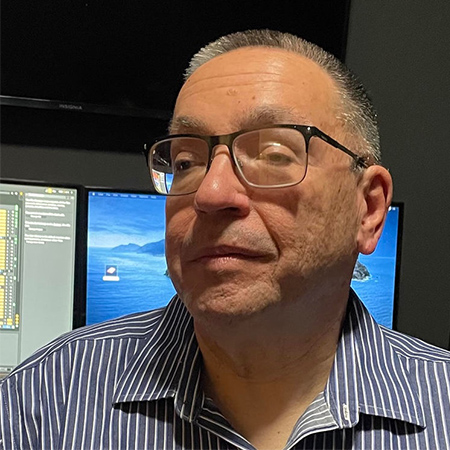 Anthony Ambrogio - Central Islip, NY
"I wanted to write to send my thanks to Michael for reading my note in his recent TAXI TV episode on 'Music Success as a Senior.' It was a bit of a thrill to be recognized and also to hear about the success others are having. I am still getting my feet wet and have begun utilizing more of the TAXI tools going forward.

I thank all the screeners for their excellent critiques and especially want to thank screener 419 who recently critiqued a number of my tropical house cues.
Since joining in November 2020, I have submitted 34 tracks for consideration and received six forwards which have resulted in two deals. My first deal in December resulted in two tracks signed to an exclusive music library. That library has since continued to sign my work; now up to 10 tracks. Last February, I received an offer for placement on an upcoming Afrobeats compilation album. The exclusive deal also carried an upfront payment! The album was released in June. I have found the feedback by TAXI's screeners to be extremely helpful as I continue to refine my work. I'm looking forward to my first Road Rally next month! Thanks TAXI!"
You're very welcome, Anthony. We're glad you've hopped aboard!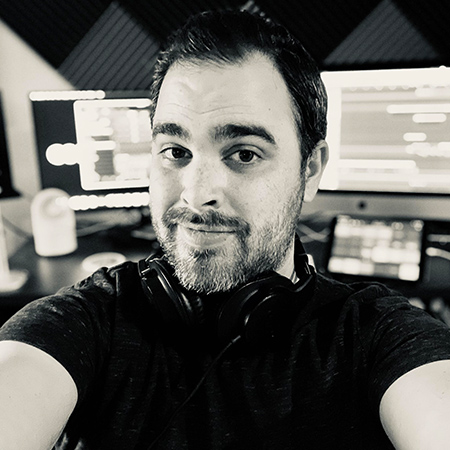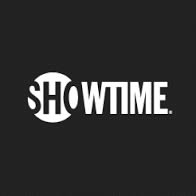 Matthew Levin - Agoura Hills, California
Matthew reports, "I'm happy to share that I got my first major placement earlier this year. My song A Lingering Feeling was featured in this most recent season of Vice on Showtime back in March (as the final song of the season finale, too!). Ever since then, I have formed a pretty stable relationship with the catalog I signed the song with. I also have managed to score five more forwards, so fingers crossed for more continued success with TAXI!"
Congratulations, Matthew! Our fingers are crossed for you, as well, and we look forward to hearing about more new placements!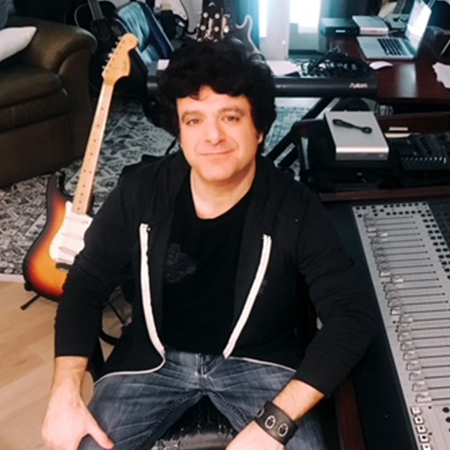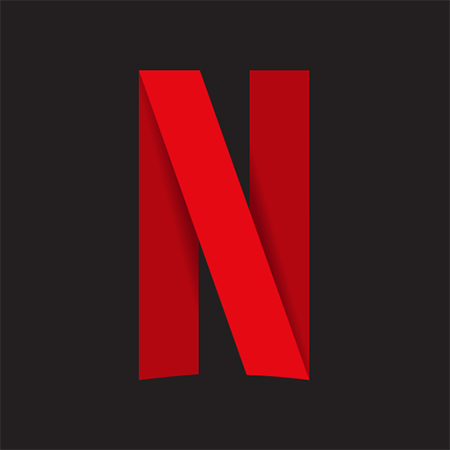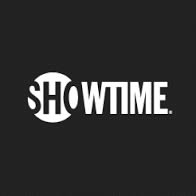 Joseph Dancsak - Los Angeles, California
Joseph wrote to tell us: "I just wanted to touch base with you, as I have been meaning to for quite a while. When I saw your post on Instagram about placements and deals the other day, it motivated me to reach out. From deals I've gotten through TAXI, I've had my songs and instrumentals placed in the following:

HBO - Girls (DVD)
Showtime - Ray Donovan
Lionsgate - Public Disturbance
MTV - Siesta Key
Netflix - The Sleepover (film)
VICE - Huang's World
Amazon Prime - Yo Yo Whattup
I am now in a collaboration with a singer/producer named Aly George, and we have submitted a batch of our cover songs and received some forwards, but no placements yet—you can hear some of them on my TAXI profile. We call ourselves Joe/Aly, and we met while we were in a training program for audio engineers.
I like TAXI because I was able to get other songs signed with the publishing company after the first song they picked up opened the door. I've had a dozen placements in film/TV with that particular publisher, including the latest in Amazon's Yo Yo Whattup.

I also have tracks signed with a publisher in the UK through a TAXI listing in 2019, and other tracks signed to a Canadian music library through another TAXI listing. That deal resulted in some placements on Vice and the show, Dude Perfect."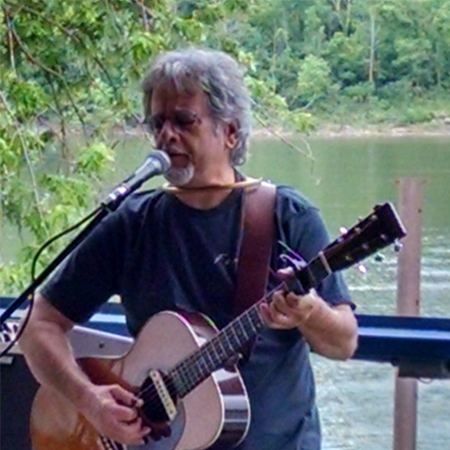 Thomas E. Martin - Okeana, Ohio
From the publisher/label that Thomas signed with via TAXI: "Writing to let you know that Daddy's Bond will be appearing in the Season Five premier of the CBS smash hit, Young Sheldon. The episode is called, One Bad Night and Chaos of Selfish Desires. This [aired] on 10/7… ! A major congrats to Tom, and of course, THANK YOU TAXI!!!"
Tom added, "Thanks for reaching out to me about this fun placement! The song that got placed in Young Sheldon was not the original forward from TAXI, but a song that was included in my catalog of songs the company bought from me, which of course was the result of a previous TAXI forward. So yes, it is because of TAXI that I am getting these placements, so thank you TAXI and [the label/publisher]!

I'm hopeful that over the coming months and years, the company will get synch placements for many more of the 30 songs they acquired from me. So far, four different songs have been synched into six different movies or TV programs for which I am thoroughly grateful."
Great news Tom, and we have no doubt that you'll get many more placements as a result of the 30 songs you signed with that terrific company!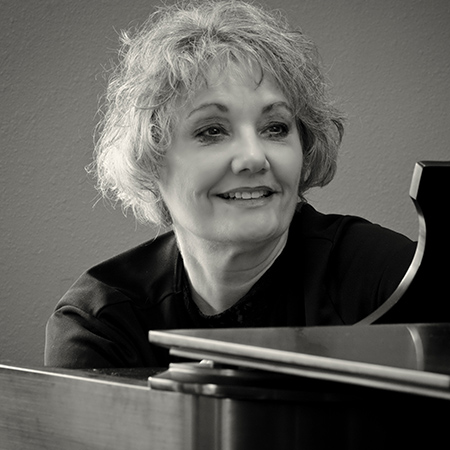 Colette A. Fallon - Canby, Oregon
Here's some great news from Colette: "In about the last 12 months, I've had eight instrumental songs signed by three different music libraries (two international and one domestic). Recently, one of the international music libraries selected four of my instrumental songs, to be used on two albums that were just released.
In the fall of 2020, I submitted two instrumental songs to a TAXI listing, asking for original Christmas Instrumentals. Both submissions were forwarded to the client by the TAXI screener. On February 20, 2021, I received a wonderful birthday gift …. my two instrumental songs were picked up and signed by the client, a Music Licensing Company located in Europe with a large international exposure. In August, 2021, I was contacted by the owner of the company, indicating they wanted to use the songs for two upcoming commercial albums. So, I thought, 'Why not submit a couple more instrumentals?' So, I submitted two additional instrumentals that I thought might be a good fit for their albums. Lo and behold, both songs were signed by the Company and were included on their Christmas album! Out of the 12 songs that were on the Christmas album, 3 of them were my songs…. that's 25% of the album!! I was stunned and thrilled….and overwhelmed. The other song was put on an Autumn themed album. Both albums were recently released. The names of the songs are: At Bethlehem's Door, Jingle on the Way, Fairy Dust, and Christmas Dreaming.

Other success due to TAXI: I was one of the composers chosen for the TAXI Top Ten for June, 2021. What a wonderful surprise and honor to be chosen! My instrumental meditation piece, Renascence, was featured.

In a little over a year, I have submitted approximately 95+ songs with 35+ songs forwarded. I have had eight instrumental songs signed by three different music licensing companies: 2 international and one domestic.

Due to my involvement with TAXI, it forced me to learn how to use computer software to write songs. I started with very little experience with computers, and no experience in using software to write music. Within about six months after joining TAXI, with a lot of hard work and working with a music coach, I was able to use the computer software to write music! And I keep learning and improving every day!!

My genre is primarily Instrumental Music: New Age, Meditation, Christmas, Neo Classical, Classical, Jazz, Children's Music, All Genres of Piano (somber, sad, emotional, ambient, etc.).

While researching online for a venue for my music in early October of 2019, I stumbled across TAXI. It seemed like what TAXI offered was too good to be true. After some research, my husband Dave's conclusion was that TAXI looked reputable, and we should investigate further. TAXI's offer of a free "Rally" to its members was very appealing to us. So, we decided that I would become a member of TAXI and we should attend the Rally. We made the trek from Oregon with a few of my CDs containing some of my work. We had a lot of curiosity and great anticipation about what we were to encounter. So much happened during those days at the Rally.

In addition to meeting many people and attending many sessions at the Rally, there was one person who I met that changed my life – [fellow member] James Kocian. During one of his sessions I attended, he listened to and critiqued one of my songs. He was honest and direct. I contacted him after the Rally, asking him if he would coach me—he said 'yes!' I was very thrilled! And the rest is history!! James is tough, honest, and very patient with me. I had many days and nights spent in tears of frustration and, yes, I pulled some all-nighters just to get music ready for deadlines.
Then there are the TAXI screeners… I am so grateful for their critiques. They have helped me in this incredible journey to strive to become a better composer. Prior to TAXI, I didn't have the opportunity to get my music in front of music libraries. TAXI offers that opportunity. TAXI offers so much for its members if you are willing to work hard, be humble, be teachable and be thankful. This is a dream come true for me. Even though I am in my 'golden years,' it's never too late to reach for your dreams!"
Wow, what a great story Colette! All of us at TAXI are happy for you, and proud of you for taking the hard road and sticking with it until it began to pay off! We're sure this won't be the last success story we hear from you!!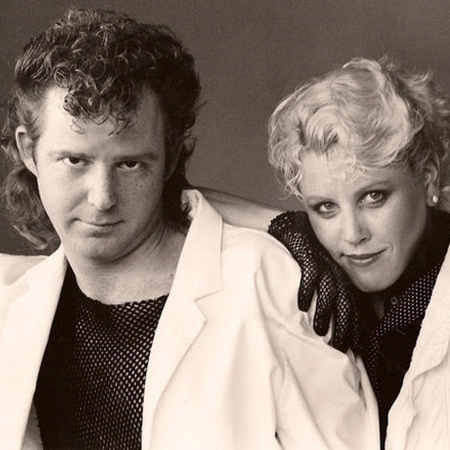 Ned and Robin Selfe - Kalaheo, Hawaii
Ned told us, "We saw a listing back in January was for ORIGINAL, VINTAGE MAINSTREAM ROCK SONGS with Female Vocals that were RECORDED between 1980 and 1989. And, as it just so happens, I had exactly that in the vault. Turns out that TAXI thought it was good and forwarded it, and the company liked it, and the next thing you know we were discussing whether there was more of the same (which there was!).

After some back and forth about details and legal bits, we got an offer we thought was really fair and signed a deal. Shortly after that, we heard that they already managed to land a placement on a major network TV series… that airs this week!?!

My wife Robin and I are pretty thrilled (did I mention she also happens to be the co-writer and lead vocalist on the tracks?) Not only did we see the debut of Robin & The Rocks on Spotify, Apple, Amazon, etc., last week, we're cooking up the popcorn in preparation for watching our music appear on national TV.

No matter what happens going forward, we are so proud that music we recorded nearly 40 years ago is getting the recognition we always thought it deserved. Thanks to TAXI for hooking us up with a great publisher and label! According to them, our song 'Future Reference' will be appearing in episode 503 of Young Sheldon, which airs on CBS, on 10/21/21."
Wow, belated congratulations to ALL! I love when it all falls in place so well. Great music and a great publisher that we are very proud to be friends and business buddies with. I wish everybody in the business was such a joy to work with :-) Congratulations to all involved!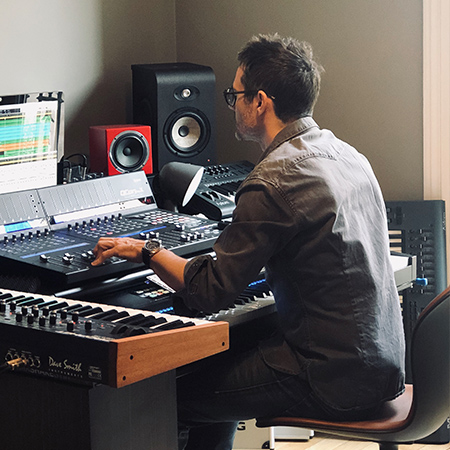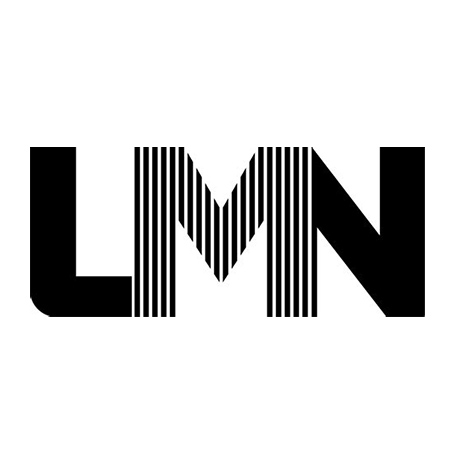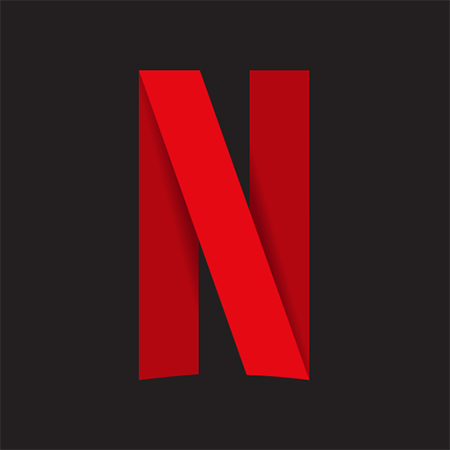 David Starck - Paris, France
David let us know, "I was a TAXI member for four or five years, I believe, and just wanted to say, 'thank you'! I am a full-time composer now, and have been for five years. I have 90+ pages of Royalties on my BMI/SACEM statements, and it all started with you guys.

I would be happy to 'testify' and share this with all composers that once were like me... wondering if TAXI is legit or not.

You can see in my website that I have been busy, with placements in more than 100 TV Shows, and TV commercials for Google and Toyota.
This specific deal was a music supervisor looking for tension cues for a TV show. Then the first contact email was in my SPAM folder. The supervisor contacted me and asked me to pitch that particular cue to the editors/production. Then she asked me if I could write more. That was seven years ago, and I've had hundreds of placements on numerous TV shows with this one contact alone, that became a very good friend over time. It was really the snowball effect, with one show leading to another
My favorite thing about TAXI (except the fact that it was in fact the starting point of my musical career) is that it forced me to be disciplined, organized, attentive to feedback. It also taught me a lot about rejection and how to grow and learn from it."
That's a great story, David! Congratulations and thanks for mentioning the snowball effect!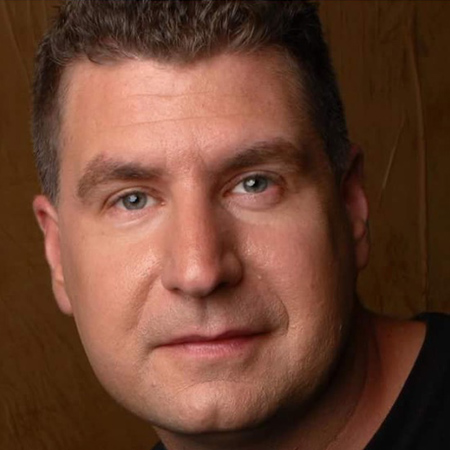 Greg Johnson - Spring Hill, Tennessee
Greg wrote to tell us this cool story; "I come from a background of writing country songs in Nashville. I spent a little over 20 years in music city and was blessed to hold a staff writer position for most of those years. I had many cuts and even a Grammy nomination. I say all that to say that I was so programmed to write that style in that way that in order to learn to COMPOSE for film and TV I had to UNLEARN years of habits. I've been a TAXI member for six months now, and just signed my first composition to a music library. I've submitted to listings every week for those six months and have just gotten a handful of things forwarded. I don't know if that's better or worse than average and I don't really care. What I DO care about is taking to heart the critique of every song that was returned and using it as a learning tool to better my craft. TAXI has a system that CAN get you in the door, and even teach an old dog new tricks!!!
I received notice [from TAXI] that a song of mine had been forwarded, and about an hour later I heard from the music library. The library attached the agreement and I spent some time looking it over and all the points were acceptable. They had me create some alt mixes, and by the end of the next day the whole thing was done. Very fast.

Having only been a member for six months, I've had five forwards out of about 25 submissions. I've learned so much that I expect my forward rate to improve, because I knew so little about this when I started.

My favorite thing about TAXI is the constant stream of opportunity, and the critiques you can use to improve and up your chances for success! It really is a great system for those who are willing to take the time and stick with it!"
Congrats on getting your first deal so quickly, Greg! How cool!! And thanks for the kind words about the opportunities and educational aspects of TAXI. We love when new members "get it" so quickly!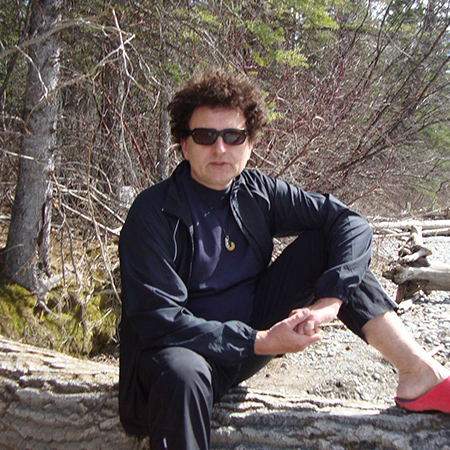 Victor Koletchko - Alberta, Canada
Victor and his co-writers are experienced producers of music for media, and have signed with catalogs all over the globe. He decided to use TAXI to primarily focus on getting some traction in the U.S. market. As of now, Victor has already signed 24 contracts with four great music licensing companies.
Quoting Victor, here, "One of the companies liked my ethnic material [found via TAXI], but ordered similar (not exactly what was screened) tracks. It resulted in signing four tracks. Just recently, based on previous ethnic material, the whole volume of Klezmer music in different languages was requested—three were already screened and are ready to be signed. Kind of chain reaction.
I have extremely sizable catalogs with those publishers—it kind of opens the door to proactive pitching to the catalogs handled by those companies— a great situation for me and my co-writers.
We are active globally (not neophytes for sure), and selling activity to some exotic locations. For example, an Arabiada-style symphopop song in English for the United Arab Emirates—commissioned by the city of Abu Dhabi.
Asserting ourselves in the U.S. market (the center of the music universe) is a huge thing for me and my partners. Once I have the list of sales, placements, contractual buyouts by labels related to my presence on TAXI—I will share with gratitude."
Great news Victor, and we're so glad TAXI could help you break into the U.S. market! Thanks for the update, and please let us know when those signings become placements!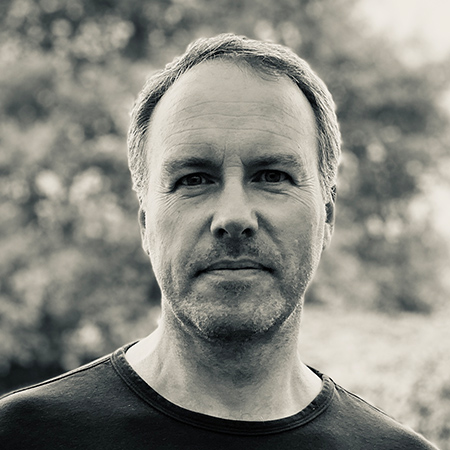 Michael Skovgaard Rasmussen - Middelfart, Denmark
Here's a really cool report from Michael. "A couple of years ago I submitted a lot of drone instrumentals to get your comments on those tracks, and I still believe to this day that that made me understand how to write tracks that accelerate and make a scene work.
Without TAXI, I couldn't have done it. I am very grateful, and please extend my gratitude to all of the screeners. Their comments are gold. And please forward my sincere apology for what I have put them through in the past. I do hope their ears have recovered, haha!

During the last 18 month I have made far more deals than I had hoped for, and I have made great relationships with libraries. I could not have done this without TAXI and the support and professional comments from the screeners.
I am now writing as many tracks as I can for listings and also building my own library to present when a Music Library shows interest in my tracks. Never stop writing!"
T