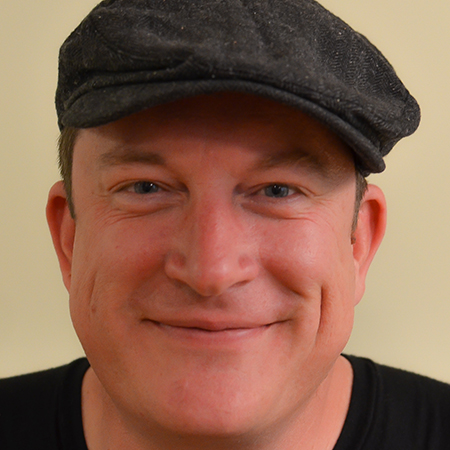 Robbie Hancock - Crescent Victoria, BC, Canada
"This placement was from a member connection I made at the Road Rally that led to this TAXI-friendly music library deal. It was placed on CBS Sports in 2020, and it has been placed over 100 times on the BTN network as well. One simple, solo piano cue is earning so much, wild!" Robbie said.

"To date, I now have over 1,000 placements in film and television. Some of my recent artist and composer credits now include my music being placed on NBC, CBS, BBC, Netflix, HBO, A&E, AMC, The Discovery Channel, The History Channel, MTV, Bravo, BTN, HGTV, and the DIY Network. My music has also been placed in Canada, USA, England, Peru, Germany, Denmark, Russia, Spain, The Netherlands, France, Japan, China, Sweden, and Australia."

"Thank you to Michael and the TAXI staff for creating something special that gives us hope in this business, and in my case, a real career doing what I love, making money from songs and instrumental cues being synced in film and TV."

"I love how welcoming the TAXI community is. I remember the first Rally I went to in 2013 and how intimidated I felt. Things changed very quickly once I put myself out there. I attended the classes, the panels, and hung out around the hotel lobby bar shaking hands and kissing babies (or trying!), and most importantly I connected with amazing mentors like Robin Frederick who has helped me so much on my journey. Thanks, Robin!!! I've watched every current and back episode of TAXI TV, and spent a lot of time on the TAXI forums early on, honing my craft and getting help from the senior members. Little did I know they would eventually become my collaborators and friends! The best thing though is that the members want to actually help each other rather than bring each other down and compete. I've never experienced anything like it, a diamond in the rough company giving musicians hope and real opportunities with honesty and integrity. Thanks, Michael and all the TAXI staff!" Robbie continued.
Congratulations, Robbie! We've really enjoyed watching how enthusiastically you've worked at your craft, and it's really starting to pay off! We look forward to hearing about more success stories from you!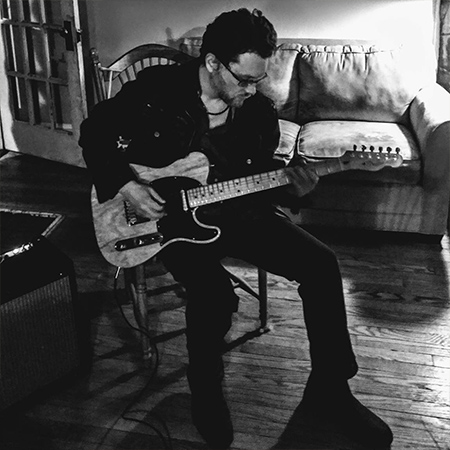 Lou Lorenzo - Meriden, Connecticut
Lou reports, "The deal came about pretty quickly. I saw that TAXI was running a listing where a music supervisor was looking for material recorded between the late '90s and early 2000s. We've been plugging away forever, writing, and recording a lot of material over the years. When I saw the listing, I figured why not try and do something with some of the old recordings we had. I submitted, and the songs were forwarded. I quickly forgot all about it, then a few months later an email arrived to my inbox. The staff at the publishing company/record label had listened and expressed interest in the material. After a few conversations with one of their executives, we arrived at a deal," Lou said.

"We've been forwarded to other listings, but I have yet to hear any updates on those."

"I like the convenience aspect of TAXI. I have a very busy life, as does everyone else in the band. We all have families and mortgages and full-time jobs etc. There just isn't the time available for us to promote and push the project along. With a service like TAXI, it makes it very easy to scan the Industry Listings for any possible opportunities. Submitting is a total breeze. From there you wait to see if it was forwarded or not. It's a great service in that way, for sure," he continued.
Thanks for letting us know about the deal, Lou, and congratulations! The company you've signed with is one of the very best, so we have little doubt that over time, it will result in placements as well.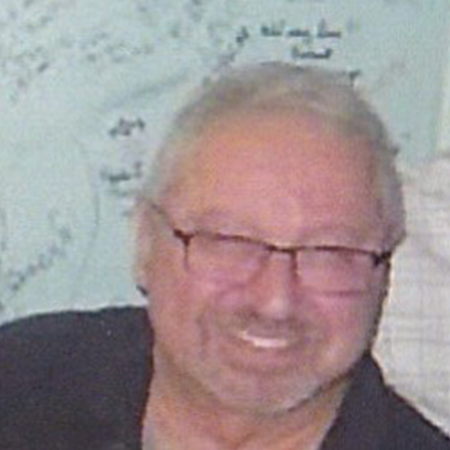 Andrew Anka - New York, New York
Andrew told us, "The initial inspiration for 'Sometimes, I Fall,' began in the early morning hours, looking out on the New York City skyline. The skyline is what ignites my creativity on many occasions. I submitted the song in September, 2020. On October, 23, 2020, I received an email from the company that told me they were interested in representing this song."
"This could not have been possible without TAXI, and Michael Laskow, whose endless insight and leadership creates endless opportunities for artists and composers alike. This was TOTALLY unexpected, and I am grateful to Michael and the TAXI staff for their tireless efforts that result in success for composers like me."
Congratulations, and thanks for letting us know about the deal. You've inspired us like the NYC skyline inspires you!
Andrew Weaver - Horseheads, New York
"This summer I decided to focus my attention on licensing opportunities for my music and joined TAXI at the end of July. Since then, I've been able to sign four deals thanks to Forwards from TAXI. The first deal was through a Forward for Anthemic/Inspiring Rock. I had two songs forwarded to this music library, and then ended up adding several more of my tracks and cues to their catalog after the initial deal was signed."
"The next deal came about from a TAXI forward for Upbeat Pop/Rock. This library/publisher added a ton of my material to their catalog, thanks to the initial strength of the two songs they received from the TAXI Forward."
"The next deal came with an exclusive library from two Surf Rock cues that were forwarded to them by TAXI. This deal came about really quickly. There were only about two weeks from the point I wrote the tracks to hearing from the library and getting them signed!"
"The most recent deal just happened last week, and came about from three Retro Soul/Pop Forwards from TAXI. This was for another exclusive library that I'm really excited to be a part of. I'm only about five or six months into pursuing licensing opportunities and still learning a ton from the TAXI screeners, but I'm really happy I decided to sign up."
He continued, "I was previously in a band that had joined TAXI (She's A Spy), so I was exposed to some of the opportunities you offer through that, but had never considered doing instrumental tracks and cues and writing in response to specific TAXI listings. For me, joining as a solo musician and pursuing TV/Film licensing opportunities has opened up a whole new world of possibilities for my music that I hadn't previously considered. TAXI does a great job of not only connecting writers and artists with places that can get their music licensed, but just as importantly, TAXI does a great job of making sure its members have the tools to learn how to do these types of tracks properly."
Congratulations, Andrew, and thanks for letting us know that you've taken advantage of the education TAXI gives its members! It sounds like you're off to a great start, and we're stoked to hear about more of your success and the placements that will come from your recent signings.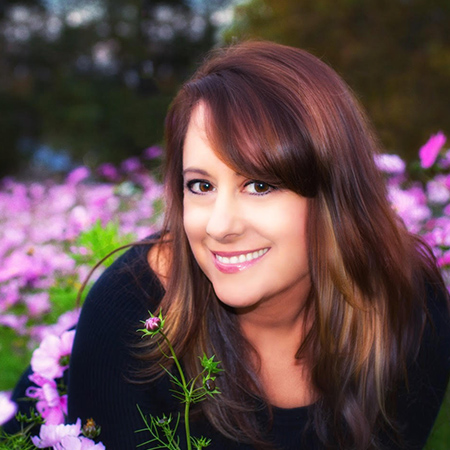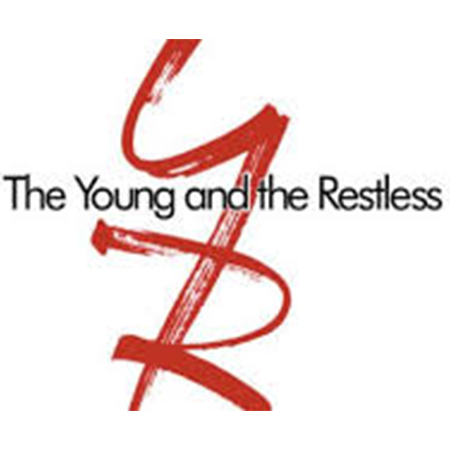 Spring Lovelle - Fort Myers, Florida
Spring let us know that a song she co-wrote with fellow member Marcus Cohen (CaiNo), titled, "What Do U Say" featuring Kali J (another TAXI member) on vocals, was recently placed on the CBS daytime classic, The Young and the Restless four times!
Spring told us, "Since attending several TAXI Road Rallies I've met other members to co-write with, and those co-writes have led to placements on the Young and the Restless and receiving regular quarterly payments for years from at least five publishers thanks to TAXI Forwards. Some are my own songs and others are co-writes."
Spring continued, "I maintain my membership because TAXI offers value on many levels;
1) The Road Rally, which is free of charge (including the virtual one which was different but great in its own way).
2) Exposure to current music via the Industry Listings and the references in them.
3) The expertise in the episodes of TAXI TV.
4) Vetting the companies that request music through TAXI.
5) Building the TAXI Community with the Forums and featured artists.
6) The feedback I get from the A&R team via the submissions.
7) Connecting us with great teachers and courses like Robin Frederick and Jason Blume.
8) Sharing and promoting member's books, software, etc."

Spring told us, "Much appreciation for all you and TAXI do for this industry."
Much appreciation to you Spring, for letting us know about these placements! Keep them coming!!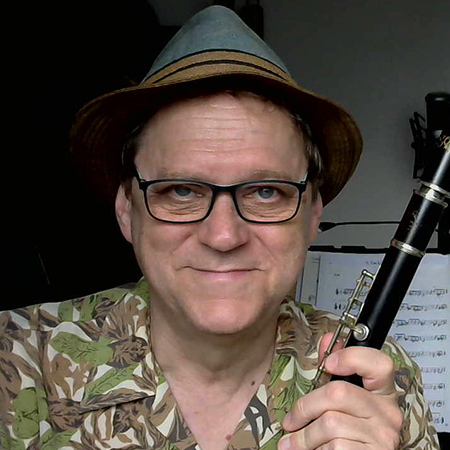 Pierre Veniot - Tuen Mun NT, Hong Kong
This is what we recently heard from Pierre, all the way from Hong Kong! "Hi, happy to say that a single TAXI Forward generated the signing of 15 songs and instrumental cues with a production music company that has been in the business for 15 years. Hopefully some placements will follow. And they're still asking for more of my music!"

"The relationships created [through TAXI] with the Publishers and Music Libraries is of the utmost importance for the rest of your career. I really like that TAXI has given me more knowledge about the business!"
"These are such difficult times for all of us creative people. Only the resilient will prevail," Pierre said.
Pierre, we're very happy to hear about this connection and the deal that followed. Thanks for letting us know, and you're 100% right — these are difficult times, and you have to be resilient to make it through and thrive!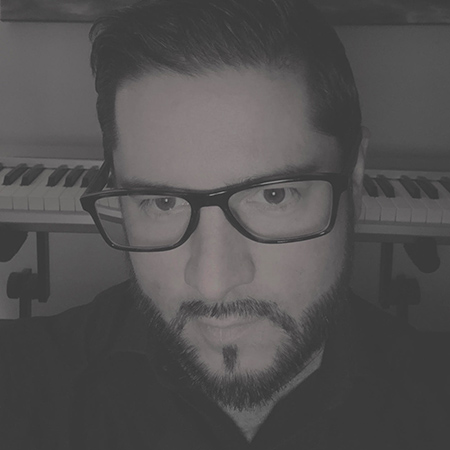 Jeff LaPlante - South Hadley, Massachusetts
Jeff reports, "I received two Forwards from TAXI for a 'biker rock' listing, which led to the music library contacting me, wanting to use one of those tracks for a current project, and the other for a future project. Feeling excited and inspired, I wrote and recorded another track and sent it to my contact person at the library, hoping he would want to use this new one as well. My instinct paid off, and he was interested in signing that third track as well!"

"I am now working on a full album of tracks for that same music library. Without TAXI, I would never have made this connection."

"Being a TAXI member is like being enrolled in a PhD program for music composition. My peers on the TAXI Forum are my classmates, the TAXI listings are my assignments, we have access to master classes every Monday via TAXI TV. We are even given suggested resources to improve our craft, in the form of books by Steve Barden, Dean Krippaehne, etc. TAXI is an endless sea of knowledge. I am also loving how there are now new listings popping up every single day!" Jeff said.
Jeff, your attitude is refreshing, and your enthusiasm is contagious. Thanks for letting us know, and thanks for recognizing that TAXI is much more than just the opportunities. We're really proud of the educational aspect, and we're so happy that has helped you progress in the music business!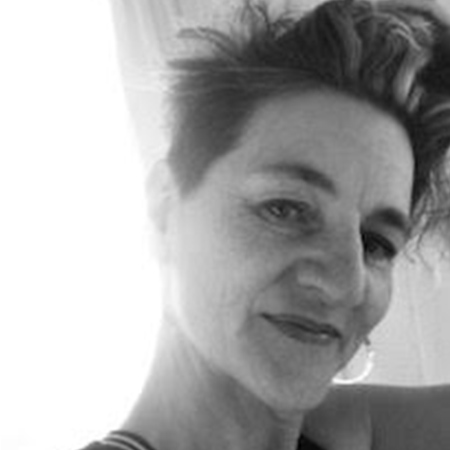 Diana Ohmann - Redondo Beach, California
Great news from member Diana Ohmann! "I have had a nice batch of songs signed to exclusive Music Libraries because of TAXI! My most recent deal came about as a result of the virtual TAXI Road Rally! A song of mine was played during a panel and a music library executive who was on the listening panel requested a copy, and then reached out to me shortly afterwards. I ended up signing that song and an additional song in the same genre/style. I signed six holiday songs with another music library who I developed a relationship with through a fellow TAXI member. I also signed two collaborations in the last few months. One came directly from a TAXI forward, and another one from a TAXI co-writer's established relationship with another company! So within a year, I went from zero deals to 10 songs being signed exclusively to four different publishers — all because of TAXI."

"What I like most about TAXI is the staff. Honestly, every interaction is pleasant and helpful. They treat members like family. And they work their tails off to make the Road Rally the BEST sync conference in town! Best wishes for a healthy and happy New Year to you, Michael, and the whole TAXI crew!"
Wow Diana, thanks for the kind words, and congratulations on all those deals! Happy New Year to you and your family as well :-)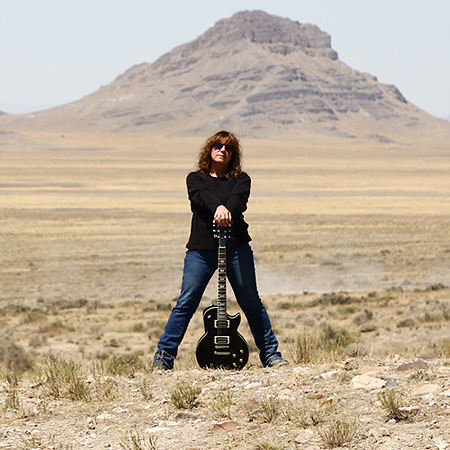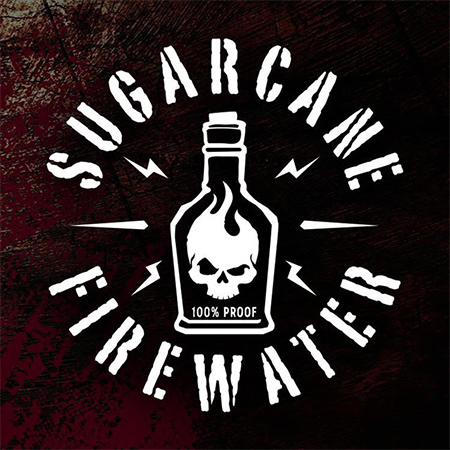 June Biancalana - West Haven, Utah
June told us, "I submitted my Punk Rock song, 'Come Out Swinging' under my artist name Sugarcane Firewater, to a TAXI listing for Riot Grrl/Punk Rock music. It was returned on a previous TAXI listing - it didn't quite fit what the listing was looking for. I was reading the listings as they came out, looking for a better fit and pondering about pitching directly. When I saw the Riot Grrl/Punk Rock listing, it was right up my alley, and I submitted."
"Just days before Christmas, I got an email from the publisher offering an exclusive deal with their music library. The publisher is a high-end library, and after checking out their website, I saw they had some great placements. I decided to take the offer. I provided a full mix and an instrumental mix in WAV format, metadata, a-la's, a work-for-hire agreement on some backing vocals, the song key, bpm, and included instrumentation. This is my third publishing deal, and my first through TAXI."
Thanks for letting us know, June, and congratulations. Please keep us in the loop when this results in some placements!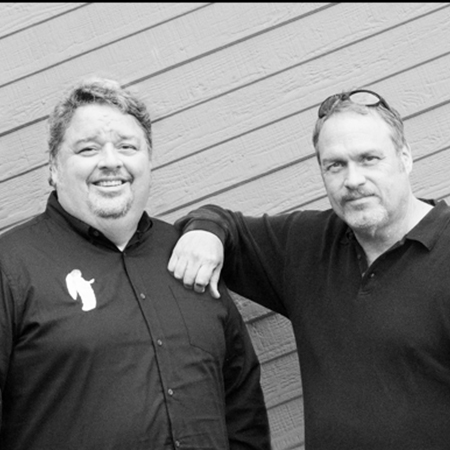 John (and Jim) Mears, The Mears Brothers - Hermitage, Tennessee
A double congrats to the Mears Brothers for getting a song placed on the season premiere of the CBS show, Young Sheldon that aired November 5, 2020. Not only was it the season premiere, the show is one of the first BIG shows to be back up and running since COVID-19 hit.
The Mears Brothers reported, "We've been TAXI members for almost 10 years, and have had some great success because of the relationships TAXI has created for us. One of those business relationships has grown over the last 6-7 years, leading to numerous songs that have been signed and got us three placements on the CBS show, Young Sheldon, as well as placements in films by directors Jon Watt and Ang Lee."
They added, "With pitching songs through TAXI, we've also created relationships with several other major Publishing Companies on the East Coast, which also resulted in even more placements on TV shows, movies, as well as TV commercial spots. There are so many scam companies out there trying to take money from artists and writers but do nothing with the music. Trust us, TAXI is for real. They not only get you connected with legitimate companies, the feedback from their A&R team truly helps guide writers to become better. We recommend these three easy steps: 1) Join TAXI; 2) Listen to the feedback you get from TAXI's screeners; 3) Write and pitch your songs. You can write the next hit song, but if you don't have an avenue to get someone to listen to it, it doesn't matter. TAXI is that avenue!"
Thanks for the kind words, Jim and John. We look forward to hearing about more success stories from you, as they just seem to keep on coming!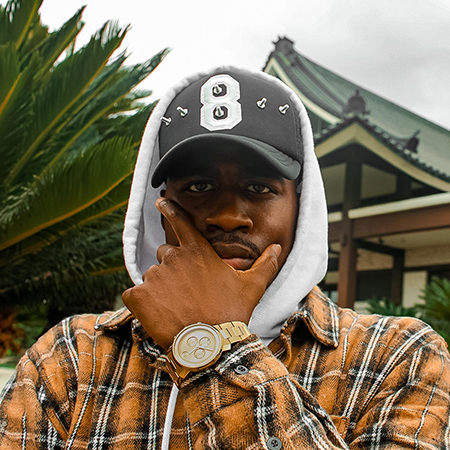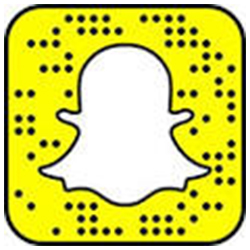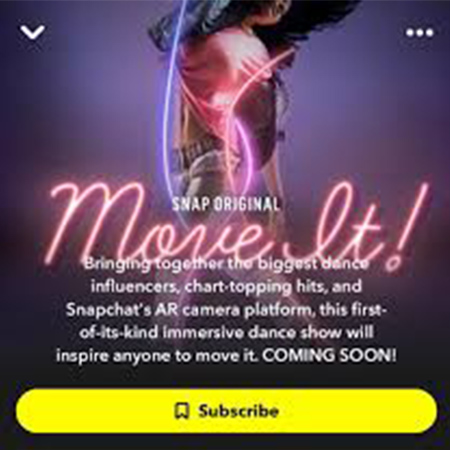 Clinton "Lew Sid" Cuffee - Wildomar, California
Clinton wrote to tell us, "Greetings, I wrote before about getting an email about my first placement with a show a few months ago. Well, I ended up getting more information; the show aired December 4, and the trailer for the show was released on the 25th of November. It's for a new show Snapchat is doing called Move It. Very excited … can't thank you guys at TAXI enough!"
"The deal came about a few months ago when I submitted a number of songs to a listing on TAXI Dispatch. About two months later, I received an email from a company representative that they had received my music via TAXI and really liked one of my songs and wanted to license it exclusively. A month or so later they emailed to tell me that a new show had actually selected my song for an episode airing in December. It's the first time any of my songs have been placed, and I'm very excited about it," he added.
"I was recently contacted by a company from another listing I submitted to. They sent my song over to a music supervisor for another new show. They also mentioned that they too received my music from TAXI. Still awaiting any further news on that opportunity, but my fingers are crossed. That's what I love about TAXI; the many opportunities presented to do great things like this with your art that can actually become a reality. You never really know what can happen when you submit, you take your chance and it's really a great feeling when you hear back. It's amazing as an artist to have that opportunity. I look forward to the listings that fit the music I make daily. Thanks to you guys at TAXI."
Congratulations, Clinton! It sounds like you're on a roll, and we're proud to be the first company to help you get placements and earn income with your music!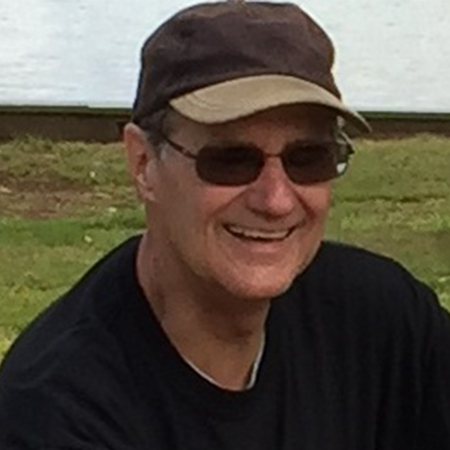 Kirk Creswell - Southwick, Massachusets
From the Publisher that signed Kirk's song: "The Sonrise tune, "Singing My Songs for Jesus," will be in the upcoming episode of Young Sheldon on CBS, episode 402, entitled, "A Docent, a Little Lady, and a Bouncer Named Dalton."

This aired on November 12, on CBS! "This is one of the fastest turnarounds I can recall from signing to placement, which really speaks to the quality of the material. It's a special record!" the publisher said.
We love it when our clients keep us in the loop on placements! And congratulations to Kirk, once again.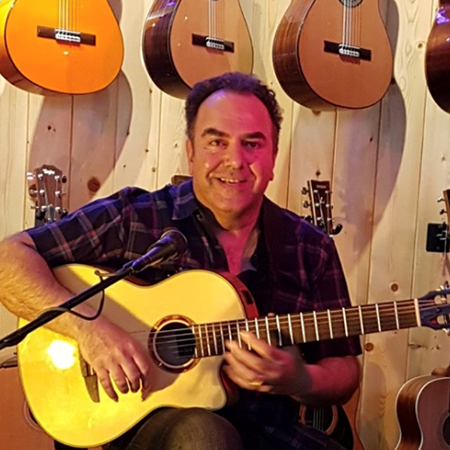 Andre Stepanian - Vancouver, Canada
Andre sent us news of another deal he made as a result of his membership. "Since joining TAXI 2 1/2 years ago, this is my third Library I have signed with. I've had 14 Forwards in total, from which four of the tracks have been signed. The last two were signed for a 'Modern Lo-Fi Hip-Hop' instrumental Listing. Those tracks are 'Uncertain Times' and 'As the Summer Ends.' I also signed two tracks with two different publishers earlier this year. Those were: 'El Caminante' and 'Viajes con Caballos.'"
"What I like most about TAXI is very simple: What's not to like?! How can you not be a part of this family-like company that Michael Laskow has built for us with his dream/idea that he had in 1992. Some inventions change the world for better or worse, and some ideas like TAXI have changed lives for composers and musicians. My only regret is not finding and joining TAXI sooner. But as they say, 'better late than never!'" he added.
"My heartfelt advice to those who are taking their sweet time and wondering about whether to join TAXI or not is, 'STOP and join. Time is precious, and every listing opportunity could be your next winning ticket !!!!' It doesn't get any more real than this with Michael, Debra, and the whole wonderful, caring TAXI staff. I can keep thanking TAXI and keep raving about TAXI, but words are not enough to express how I feel. But I will say it again … THANK YOU!!" he added.
"I'd be a member for life even if I weren't making any deals. I am grateful for the knowledge that TAXI provides."
Wow, Andre! We deeply appreciate you and your love for TAXI. We look forward to helping you achieve your goals for many years to come. Congratulations!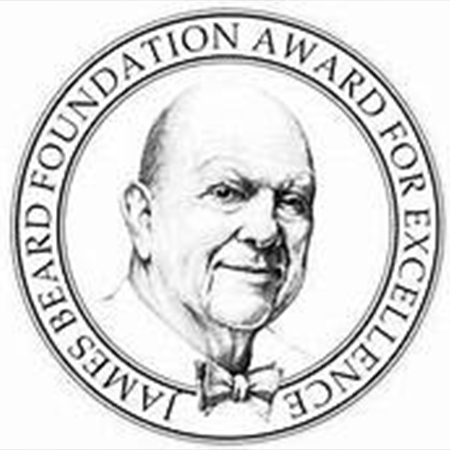 Steve Sobiech - Bloomington, Indiana
Steve let us know, "[Fellow TAXI member] Dan Luedke and I met through the TAXI Forum, and at the Road Rally. We decided to come up with a set of Neutral Underscore Songs to pitch to music libraries that Dan had worked with as a result of being a TAXI member. He checked Tunesat a couple weeks ago to see that one of our songs from this Neutral set had been used on ABC's James Beard Awards show."
Steve also added, "What I like most about TAXI is the building of relationships with peers in the industry, and the collaborative process that occurs with them."
It sounds like Steve has discovered one of the best aspects of the TAXI community, and we'd like to congratulate him for making good use of all that TAXI offers to land the placement on ABC!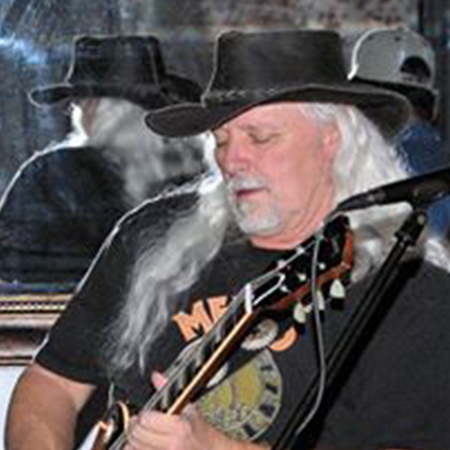 David Barnett - Leavenworth, Kansas
David let us know, "I was able to sign a contract with Music Library about a month after a forward [through a TAXI Listing]. I had submitted this particular Instrumental to several requests that got returned. With the screeners' feedback and going to the TAXI Forums, I finally got the production and mix right. Both the screeners and the Forum folks were a big help! The TAXI community is fantastic, very helpful. Never condescending, though returns do sting a bit... at first – Thanks!"
Congrats on the deal with that Music Library, David, and we're happy to hear that you've found the feedback and help from your fellow members and our A&R team so helpful!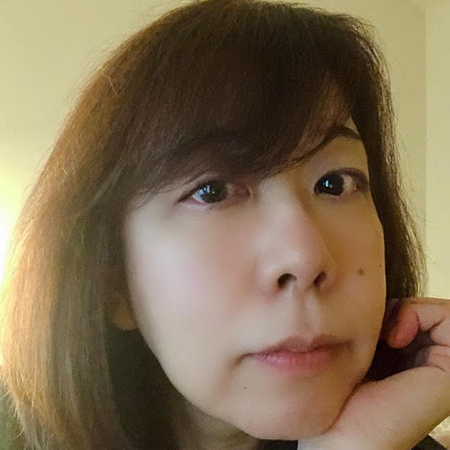 Yukiko Nishimura - Los Angeles, California
Yukiko reports, "That was my first submission through TAXI since I became a member. Things are just starting through TAXI. I was looking for an opportunity to submit something like 'cinematic sound.' One day I saw the chance that was exactly I wanted. I submitted four works for string orchestra. The TAXI team took a look, and forwarded three of them to licensing company. Having a contract [offer from] this Film/TV Publisher is a joyful moment. Actually, I haven't submitted any [additional] songs to them yet. I will be creating new songs that should be exclusive to them. The TAXI team had Forwarded three songs but they won't take it because it's already published by some other publishers. But they said that my music will fit their client's needs. I was more than happy when I heard that. I can't wait to see when my song will be licensed or placed in the near future."
"TAXI has so many opportunities, it's stunning. I always enjoy browsing the pages even if the case is not for me. Also, when they evaluate the song, they give valuable feedback. I was a TAXI member about six years ago, but I couldn't take full advantage of it. But now, I've come back and it was the right decision for my career," Yokiko continued.
Congratulations, Yukiko! It sounds like you're on the right track, and we look forward to hearing how the deal and future placements progress. Please keep us in the loop!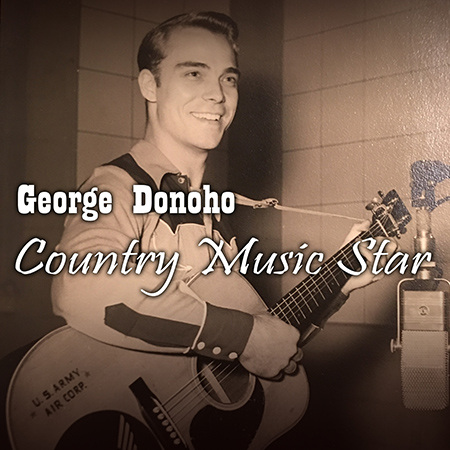 Adam Kenyon - Cedar Springs, Michigan
Adam told us, "A few weeks ago, I renewed my membership with TAXI after a hiatus of several years. Since renewing, I have been watching the listings every day, and when I see references that I don't recognize, I take a listen to familiarize myself with the genres."
"When I came across a listing for authentic vintage country recordings that specified: 'NOT made to sound vintage but actually recorded in past decades,' I remembered a couple of songs that my late grandfather, George Donoho, had recorded in the '60s. These fantastic songs had been vaulted and no one had ever heard them," he continued.
"I wanted to submit both songs to the listing, but could only find the one called, 'Country Music Star' before the listing deadline, so I submitted it by itself. Upon being reviewed by TAXI, 'Country Music Star' was forwarded to the publisher specializing in vintage recordings for film and TV. The Publisher contacted me two days later praising the song and asking for additional material. Shortly after, I sent in the second song, they offered a couple of options for a publishing deal and that was that. Now, the publisher and I are very optimistically crossing our fingers that they will get picked up for placement very soon."
"What I like most about TAXI are the unique opportunities it can provide, because otherwise, I would've never made the connection to this publisher with these recordings. Although we really wish he was alive to see it, we know my grandpa, George Donoho, would be incredibly proud that his old records have now gotten this far, and because he recorded them and over 50 years later and I digitized and promoted them, it's like we achieved and are sharing this success together. Cheers, Grandpa George!"
Cheers, indeed Adam and Grandpa George! You've signed with a great publisher that has done very well for many of our members. It's just a matter of time before that publishing deal turns into some placements. Be patient!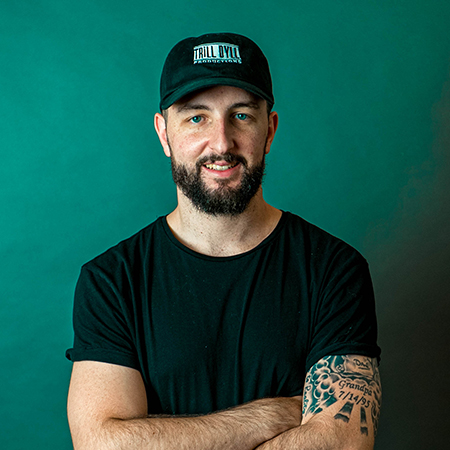 Dylan Horyzn - Scottsdale, Arizona
Dylan let us know, "I submitted two tracks to the Lo Fi Hip-Hop instrumental listing, and both of them were forwarded to a well-known Music Licensing Company. They reached out a few days later and signed both of my tracks. They also asked me to send more Lo Fi beats and I just signed a third beat with them! I have only been a member of TAXI since October 22, so I am thrilled with the success I am having so far."
"I like the diversity of TAXI's listings as I make a wide range of music, so there is always a listing for me to get excited about and write for. I also think the feedback I have received on other submissions has been extremely helpful and eye opening to my own writing which will lead to me being a better producer/composer. Lastly, the customer service is remarkable. Whenever I call with questions or concerns, the staff is super friendly and helpful, and you can tell they really care about the success of their members."
Congrats on landing a deal so early in your membership, Dylan. Here's hoping there will be many more to come. Please let us know when you start getting some placements!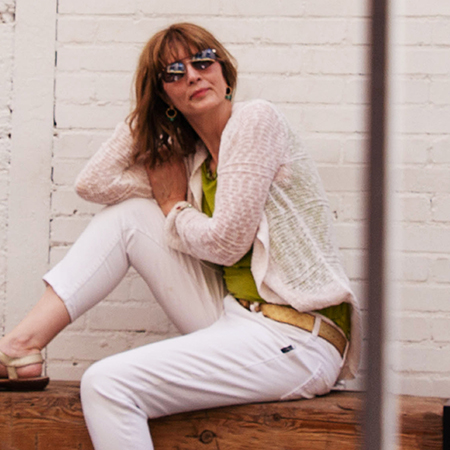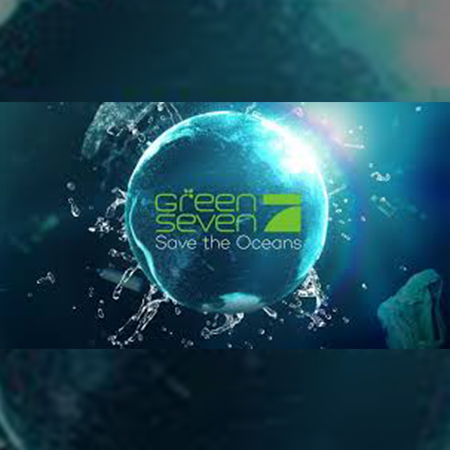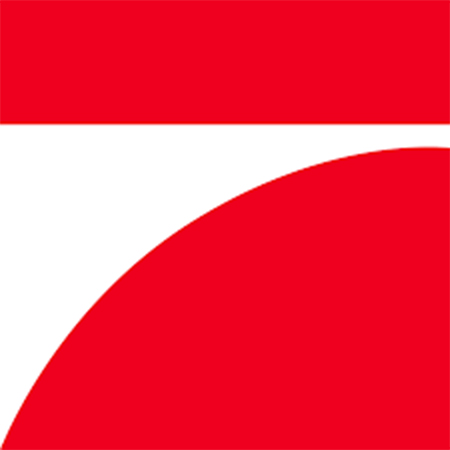 Susan Hillman - Boulder, Colorado
Susan happily reports, "One of my tracks was used on German TV network ProSieben on a program called Green Seven, highlighting the environment. I now have six placements on TV, four of them used the same light Jazz track! I have TAXI to thank for the encouragement to keep working on my compositions and my production skills."
Congratulations, Susan. We think we'll be hearing about more placements from you in the future. Keep up the great work!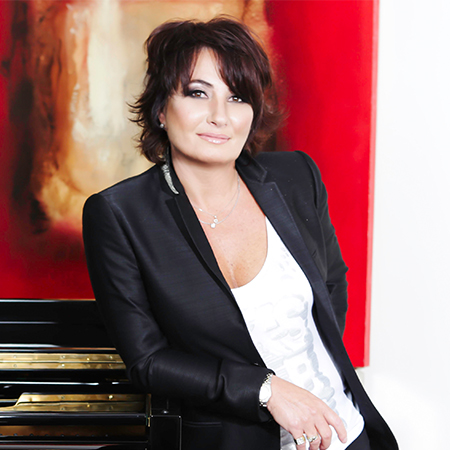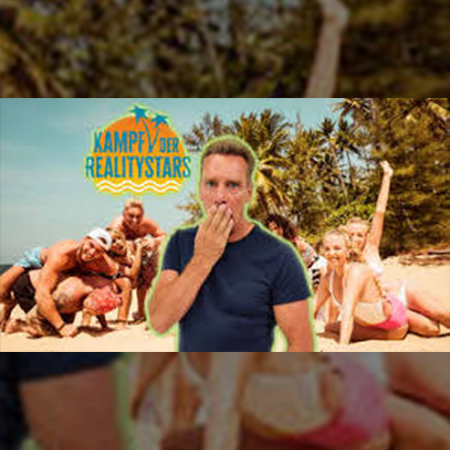 Gaby Mour - Los Angeles, California
Wow! Lots of exciting news from Gaby! "I just signed 24 tracks with a US-based music library. Ninety percent of the tracks were forwarded and 10% were returned by TAXI. The library asked to listen more than the music forwarded in the firstt place, and it's the reason why I signed so many tracks at once. Furthermore, I signed two other tracks that were forwarded by TAXI with another U.S.-based Music Library and one more track with a foreign music library," she said.
Gaby also let us know, "I just signed 27 new tracks in a couple of months with three different music libraries. I got new placements in Europe, and in Germany in the TV Show: RTL2 Kampf der Realitystars. What I like the most about using TAXI is the challenge I face sometimes, which allows me to go beyond my comfort zone. I cannot be more thankful for the screeners' expertise, because their critiques help me to sharpen my ears and improve my composition skills."
Looks like the advice our A&R team has given you has really paid off, Gaby! Congratulations, and please keep us in the loop when you land more deals and placements!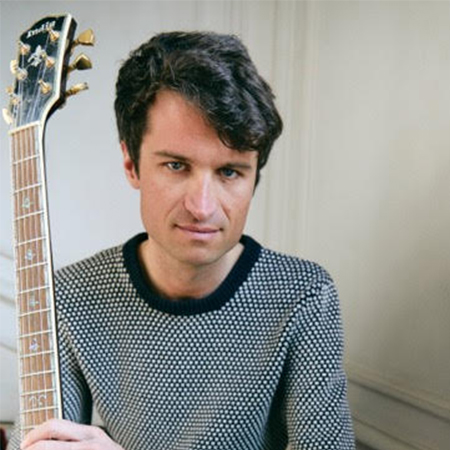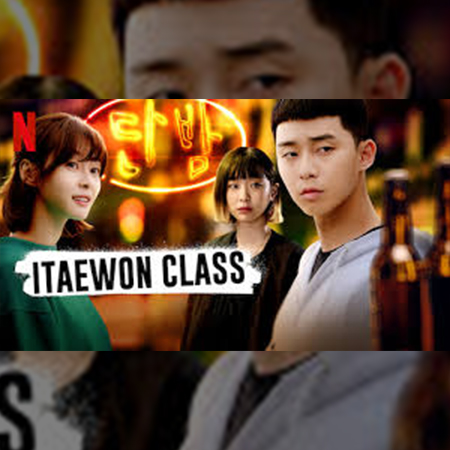 Fabian Faupel - Hauts de Seine, France
Fabian recently let us know, "I pitched our female pop track "Last Contact" to a TAXI listing that stated that a European label was looking for female, urban pop in the style of Halsey and Ariana Grande for one of their upcoming artists. Artist name: Julia Chmierlarska, she was on The Voice, Kids in Poland.
"After a few weeks, the song got forwarded by the TAXI A&R team, and the managing director of the label contacted me through Instagram, and within a day we agreed on the next steps.
"Everything went super easy, fast, and refreshingly smooth from there (which in the industry is not always the case, unfortunately). They translated the lyrics and recorded the track a few weeks later in their studio. The contracts and agreements also went super smooth and they were very fast with the payment as well. The song will be released on the artist's album after the summer.
"The communication with this record label music was amazingly rapid and transparent, I wish everyone worked like this!
"What I like about TAXI is that they put you in touch with people that mean real business, whereas often in the industry you run into fake people who promise a lot of things, but in the end, won't do much. The contacts I made with my songwriting team through TAXI are the most stable and efficient ones, and I hope there'll be a lot more to come.

"Besides that, a big percentage of my songwriting knowledge came from the great, constructive critiques from the TAXI A&R team, which were hard to take in the beginning, but have been a tremendous help throughout the years!

"After all, TAXI is a fantastic community with genuine people and I hope I can make it back to LA to join the next Road Rally, should Covid-19 allow it," Fabian said.
Fabian also updated us on some previous signings and placements:
TV shows on HBO, MTV, BBC and Netflix.
Also released a bunch of sync albums with two UK-based Production Music Libraries I got in contact with thanks to TAXI!
Released Songs (Toplines) with DJs such as Offaiah (Defected Records) and Qulinez (Sony Sweden) thanks to the steady, merciless, yet extremely helpful advice of TAXI screeners, on how to improve my lyrics and melody writing.
Wow Fabian, we're so glad to have been an integral part of your development and success! Please keep us updated on all of your future successes. We think we'll be hearing a lot more from you in the not-so-distant future!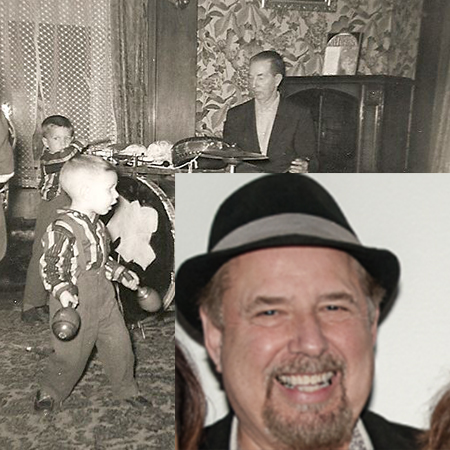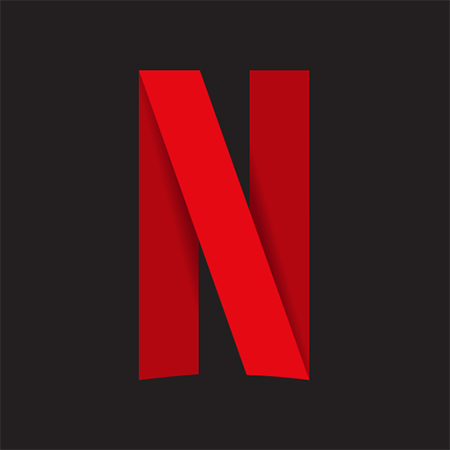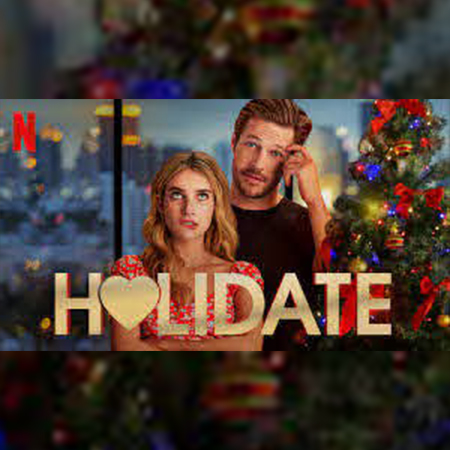 Ken Morrison - Bellevue, Washington
From the record label that TAXI connected Ken Morrison with about a decade ago: "Writing to let you and our friends at TAXI know that The Morrie Morrison Orchestra's most excellent rendition of Jingle Bells is going to be in the new Netflix film Holidate, which starts streaming on October 28."

From Ken Morrison about his grandparents' music that he represents: "I met the COO through TAXI about 10 years ago. I have gotten some great placements over the years. They understood right away how cool it was that my grandparents (both composers) owned their own record label in Northwest and wrote music from the 1920s through the 1960s. The team at the record label have helped keep the fire of my grandparents music legacy burning."
We're so happy to see that a connection through a TAXI listing has resulted in a decade of terrific placements that have kept Ken's grandparents' legacy alive all these years!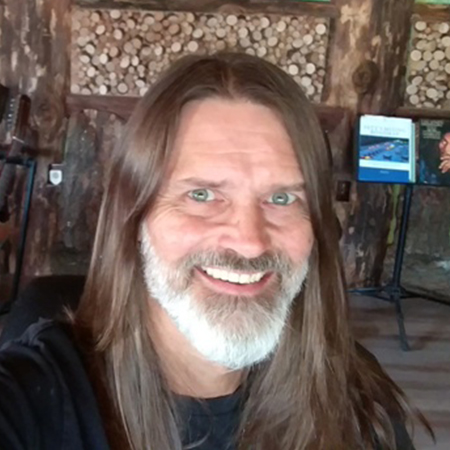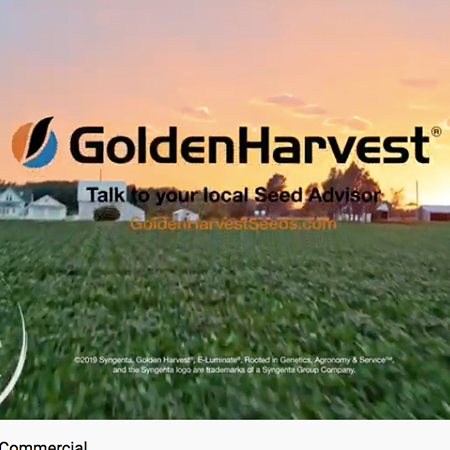 Robert "Cass" McEntee - Squaw Valley, California
Cass checked in to update us on his latest activity! "TAXI ran a listing for Middle Eastern Rock Instrumentals. Fellow TAXI member Bill Hewett reached out to me with some great ideas he had created with his bandmate, David Zemak. They sent me the audio files and I began programming the drums and mixing the project. We finished in time for the deadline and received a Forward from the TAXI A&R team. Shortly thereafter, the music library reached out to us, and we signed the tune! The company really dug our quirky style and asked for more, so we went to work on two more tracks. The library was very active with us during the mix process. It took several back and forth versions of mixes till we came up with ideas that made everyone happy. All three pieces were signed!"
Cass also reported that an Americana collaboration he did with TAXI member Dan Luedke was picked up for a national TV commercial for a Seed Company with a good payout for a one-year exclusive deal!
He further reports that, "Because of a relationship born from The Road Rally with an upcoming Music Library, I've just signed a 10-song album of Happy/Playful Acoustic Instrumentals. Eight of the instrumentals are solo, one is a collaboration with TAXI member Michal Sinka, and the other is a collaboration with TAXI member John Pearson!"
And finally, he said, "I owe all of this success to my TAXI membership and Michael Laskow's desire for his members to learn this side of the business while creating lasting friendships. It's as if he is constantly "Putting the Band Back Together," something musicians understand! A big hank You to the TAXI Team!"
Cass, we couldn't be happier about all of your recent successes. You've really taken all that TAXI offers to heart, and it's great to see it paying off for you!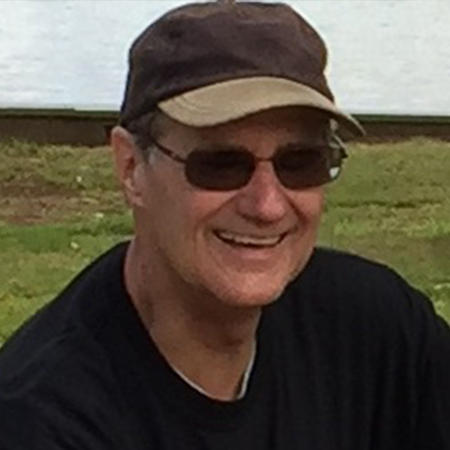 Kirk Cresswell - Southwick, Massachusetts
From the Record Label Kirk met via a TAXI listing: "Just wanted to pass along the exciting news that through a TAXI listing for vintage religious music, we've signed Mr. Creswell's wonderful '80's album SONRISE, to our vintage catalogue."
"This is a great and important addition to our label's family - and one that we've been looking forward to for months. In fact, this conversation started wayyyyyy back in early 2020, and we're thrilled that the deal has closed and the music is already out to the music supervision community!
"So, Kirk, thank you for your trust in us, and TAXI, thank you again for making such a wonderful connection possible!"
From TAXI member, Kirk Cresswell:
"The deal began sometime in early 2019 when I submitted five original songs from a Christian music album recorded in 1984. I was contacted by the record label in either late 2019 or early 2020. By that time, I had forgotten about the submission.
"I was somewhat skeptical and had several probing conversations about the deal and about the label. I did a deep search on the internet to learn more about their history. I was able to locate and contact a couple of artists who had similar arrangements with the label in the past. They spoke highly of the company and recommended that I do the deal. After multiple reviews of the contract with our lawyer and the label—and adding five additional songs—I decided to move forward.
"We were ready to close the deal in March of 2020. Then the pandemic struck and the label put the deal on hold. Jacob contacted me sometime in September and asked if we still wanted to move forward. We signed the contract and I understand there will be a release in early 2021. The main thing that made this seem like an honest proposal was the label's offer to provide a decent advance payment.
"This is my first and only successful submission through TAXI. I have a number of other songs both country and gospel listed with TAXI and ready for submission."
Kirk added, "What I like best about TAXI is their service provides songwriters who do not live in Nashville, Los Angeles, New York City, etc., a connection to a legitimate market for their music."
Kirk, we're really happy you signed with this company. We've known them for a very long time, and we cherish the relationship our two companies enjoy. They're great people, and they've been highly successful in getting a lot of impressive placements for our members!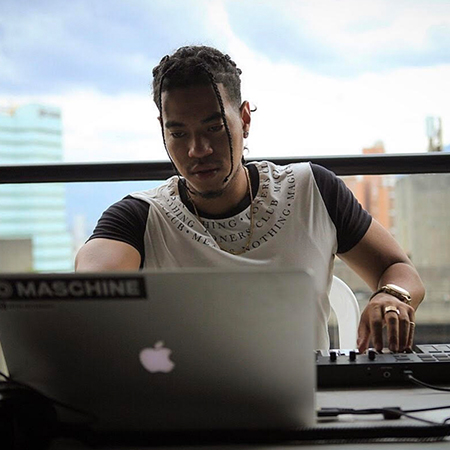 Kris Harris - Rosedale, Maryland
In Kris's words, "So I've been submitting to TAXI for a few months before the deal, occasionally getting forwards in the process .I didn't hear back from anyone for a while, but I knew these things take time given everything that goes into the making of TV shows, movies, label rollouts, and schedules, so I just kept submitting.
"Eventually, a TV editor emailed me expressing interest in using two of my beats for his music library. I looked him up and saw that he has a solid track record spanning over 24 years in the business. He then asked if I could send him more stuff before I signed the contract so we could tally up all the tracks for the same deal. I sent him twenty more beats, and he was highly impressed with ALL OF THEM, complimenting my sound and the diversity of the productions. So instead of signing just two, we ended up doing the deal for 22 beats to be used for sync licensing. Looking forward to seeing what comes out of it."

Kris added, "As far as TAXI as a company, I really like how helpful and genuine the representatives are. Any time that I've reached out over the phone, they always seem eager to answer all your questions and not rush you. I also enjoy the occasional call from them. With the ongoing anticipation of the next situation, this makes it feel as though they actually care about you, instead of feeling like you're looked at as just another number paying for their service. Excited for more opportunities with TAXI in the future."
Thanks for noticing that we really do care, Kris, and thanks for letting us know about your success! We look forward to hearing when you get those beats placed in some TV shows! Please keep us updated.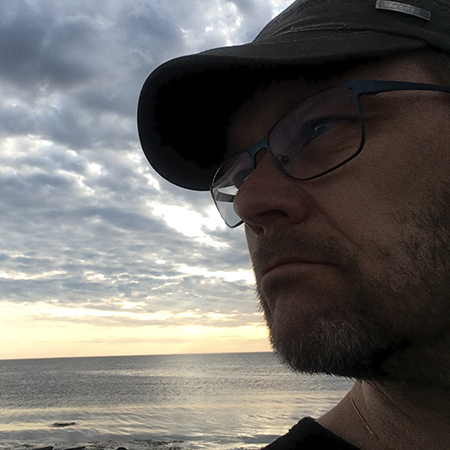 Anders Nordström - Varbeg, Sweden
We recently heard from Anders, and this is what he had to say, "This is my first contract and only my third forward in my first year as a TAXI member. The deadline for the listing I submitted to was May 21, and three months later I received a mail from the Music Licensing Company where they offered me a contract for the track I submitted. I had some email conversations with the Licensing Company, and I sent them two other tracks. They liked both of them and the contract I signed concerned all three tracks! Since this was my first deal, I had many questions, but I got the answers I needed from TAXI and STIM (the Swedish PRO)."

Anders added, "It's hard to pick just one thing that's good with TAXI, but here are the things that first came to my mind: All the opportunities to make deals with companies all over the world (of course); Learning to compose in different genres and learning what genres fits me best; Learning to work against a deadline."

"What I believe makes me a bit different from most 'music-creators' might be that I played in a small (not successful local band) 35 years ago. Then didn't play for over 30 years, until three years ago when I bought a soundcard and connected my old Roland JX-8P from the eighties, to my computer and started to make music in Ableton. So, starting a 'music career' when you've passed the age of 50 tells me anything is possible!"
It sure is Anders, and we are so delighted that you gave us a chance to be the company that could help you launch your "new" career! Keep us posted on any future signings or placements. Congratulations!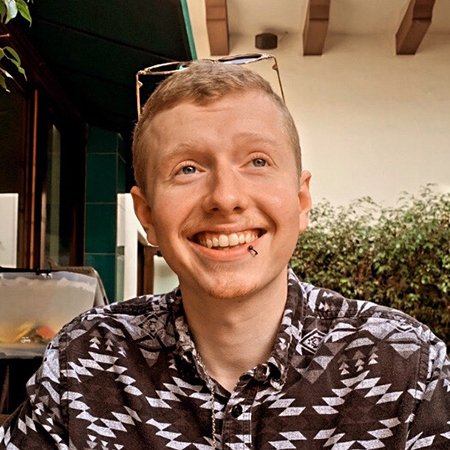 Tyler Evans - La Puente, California
Tyler just told us, "My song 'Spill' was forwarded by TAXI to an amazing music-licensing company in the Los Angeles area, and now I'm able to submit my music for huge placements in TV/Film directly to them!
"The deal came about after submitting one of my Progressive R&B tracks to a TAXI listing from a Music Library that presents music to huge clients on a daily basis.
"After a couple weeks, I received an email from a prominent musician in the music industry, who is the VP/Catalog Manager of the company. In the email he told me that they liked my song 'Spill,' and wanted to make it available to their clients as they welcomed me to their company."
Tyler added, "What I like most about TAXI is the critiques I get on my music. For me personally, after meshing genres for eight years, it's always been tough to get outside of my music and truly decide what genre or style my songs even fall under. I almost always take the advice from TAXI's A&R people and go back into the studio to improve my tracks where needed. Being able to get a trained ear's opinion on what genre my music falls under is also beneficial to helping me figure out key audiences for my songs. Thanks for the opportunity!"
You're welcome, Tyler, and continued success to you! Keep us in the loop!