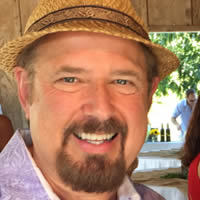 Ken Morrison - Bellevue, WA
Hats off to TAXI Member Ken Morrison who just had his music signed to a successful music publisher. This month, he'll hear his song "When I Dance With the One I Love" on the series premiere of the TV show Graves!
To add to the good news, you can also hear his music played in theaters nation-wide beginning October 21. His song, "Goodbye, Little Girl, Goodbye," will be featured in the horror film Ouija: Origin of Evil directed by Michael Bay. Both of these placements were the result of TAXI Forwards. Congrats, Kevin, and thanks for sharing your story with us!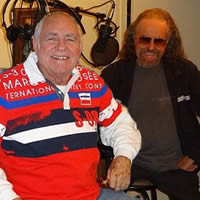 Bob Kelly and Jay Ramsey - Las Vegas, NV
Bob and Jay's latest placements are a perfect example as to why musicians should never throw out old material! A few years ago, they both received an offer from a music publisher they had met through a TAXI Forward. This publisher was interested in many of the songs they had recorded together back in the 1950s and 1960s. Since then, this relationship has landed them a whopping 28 placements in major TV shows and nine placements in feature films! The most recent placements include two songs that will be featured in King & Queens (CBS) and Man in the High Castle (Amazon Studios).
Bob and Jay said, "with our group Expression, we were sure that what we were recording all those years was good but we couldn't ever get that elusive hit record. Thanks to TAXI and our great publisher, we are now finally getting our music heard from a world-wide audience."
Congratulations to both of you! The TAXI team is so happy for your success.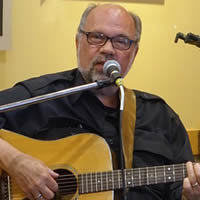 Patrick Welch - Hendersonville, NC
We're not surprised that Patrick Welch gained the attention of a reputable music publisher last month. He wrote to us to let us know that several of his songs have been successfully signed to an esteemed company.
"The publisher contacted me through my relationship with TAXI, and we began to talk about a couple of my songs. He was interested in the story behind them," he said. As a Reverend, Patrick writes songs that reflect his faith. Now, he is able to share these songs with an audience nation-wide.
Needless, to say we're proud of Patrick's hard work and success. He thanked our staff with this heart-warming message: "Thank you and TAXI for being a way for me to, after 50 years of hoping and working, begin to be able to share my songs in a more public way."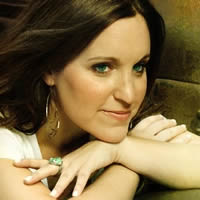 Tamara Miller - Austin, TX
We are undoubtedly proud of TAXI Member Tamara Miller who proved her networking skills at the last Road Rally. After attending one of the panels, she followed up by talking with our guest speaker and sending him some of her music. The publisher loved what he heard and hired Tamara to compose/produce 12 custom songs for his catalog.
Since then, Tamara's music has been featured on Fox Sports during many of our favorite games. Her other success includes work with a music publisher (another Road Rally connection) who landed her placements on several episodes of The Dr. Oz Show.
Tamara added, "It's been such a pleasure working with my publisher and his team! He is such a nice guy, always professional and is very dedicated to his composers. I always appreciate our open line of communication and I know my music is in good hands."
Keep it up, Tamara! We can't wait to see what's next for you in your music future.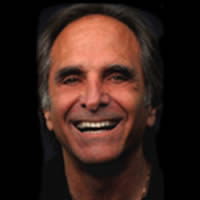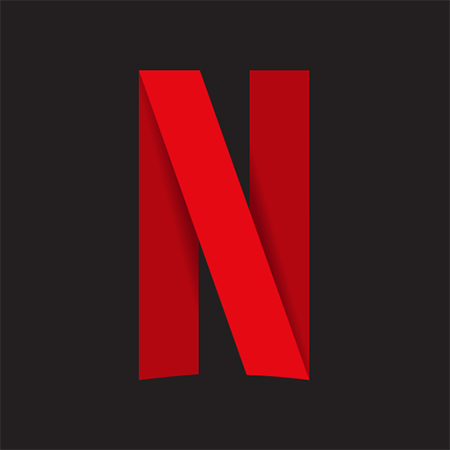 David Bluefield - Redondo Beach, CA
Like many of our TAXI members, David Bluefield is no stranger to success. In the early 1970s, he was signed to Warner Bros. as a member of the hard rock band, Kindred. After the group disbanded, David continued to play and write music. Today, he is experiencing a new kind of success as he ventures into the world of Film & TV.
Just this month, David let us know that his song "We Found Love" will be featured on an episode of Goliath. He was pretty thrilled to let us know that this came about through a TAXI Forward. When we asked him about the benefits of his membership, he shared, "TAXI is what keeps me in the game - knowing there is always an opportunity out there with it's constant flow of legitimate leads and great advice."
We're glad that we could help you on your journey, David. Congrats on your recent success!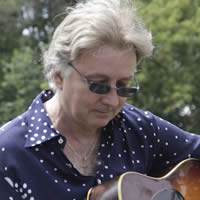 Brian Donnelly - Hinsdale, IL
We received some great news from Brian Donnelly about his latest placement in TNT's new show, Good Behavior. His catchy song "She's From the City" will air on episode 105 of the next season. Brian shared with us that this deal came about when he signed a whole library of his songs to a publisher for a "sizeable fee." Since then, he's had his music played on TNT, the Hallmark Channel, and in several films.
Brian shared, "I so much appreciate the opportunities that TAXI has afforded me. Thank you all so much!"
We're so proud to be a part of your success, Brian. Keep up the good work!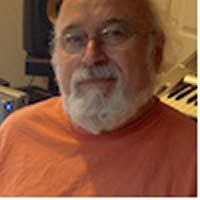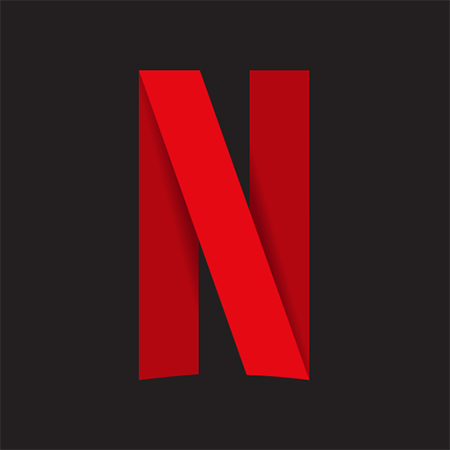 Danny Infantino - Pinehurst, NC
We're sending our biggest congratulations to TAXI member Danny Infantino who just broke into the TV market in a BIG way! After submitting his music through TAXI, he was signed to a successful Music Publisher. He now hears his music on shows like Orange is the New Black, The Mindy Project, Murder Book, and Wives with Knives. Danny asked us to let members know that, "new opportunities are always emerging...each of these deals are a direct result of my being a TAXI member."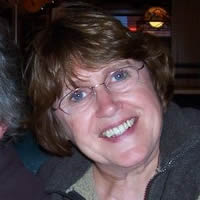 Donna Stokes - Crewe, VA
After 37 years of leaving music behind for family life, TAXI member
Donna Stokes wrote to us with some ground-breaking news! After one year with TAXI, she successfully signed six songs to a Music Publisher. Today, her song "No More Games to Play" can be heard on AMC's hit show, The Preacher.
"After 37 years, my songs are out of mom's basement and starting to earn their own living ... to all of you TAXI members, keep making wonderful music and don't let go of your dreams!"
Congratulations, Donna! The TAXI team couldn't be more proud of your success!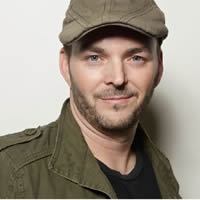 Mike Steimel - St. Louis, MO
TAXI member Mike Steimel had great news to share with us about his last Road Rally experience. Through networking with a fellow TAXI member, he was able to meet a Music Publisher who loved his work! After signing a handful of songs, they can now be heard on shows like The Fosters, Blood and Oil, Arrow, ABC's The Mistress, and American Pickers!
"The network shows actually pay nice license fees in addition to royalties so the extra income from those placements is welcome and has paid for all of my membership fees and costs for attending the Rallies," he said.
Mike also shares, "I was a bit shy at my first Rally and I didn't talk to as many people as I should have, so at my second one I made a point to correct that ... one very successful member was kind enough to suggest a non-exclusive publisher that might be interested in my songs. That led to several songs being signed to them."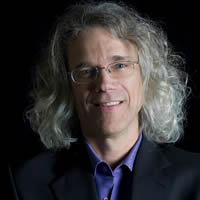 Steve Probst - Riverside, CA
We were so excited when we heard that Steve Probst had four of his songs signed to a Publisher after a TAXI Forward. To add to the good news, Steve let us know that one of these songs has already been picked up FOX Sports and another will air on Access Hollywood. Congratulations, Steve!
"My first love is writing music/lyrics but being involved with TAXI has led me to writing/trying all of these other instrumental avenues and finding success with it," he said.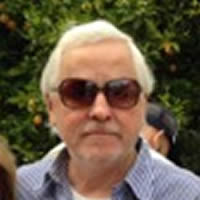 Henry Winckel - Springville, CA
Congratulations to TAXI member Henry Winckel! He just gave us the news that he's signed 10 pieces of music to a successful Music Library.
"On September 2, I received an email ... this publisher asked me how quickly I could come up with nine more dark drones for him to listen to. I sent everything requested and today I signed a contract for the 10 instrumental cues I sent him," he said.
The best part of Henry's story is that it doesn't end there! He let us know that he's been contacted by three music libraries this year as a result of TAXI Forwards.
Here are Henry's biggest words of advice for other Film & TV composers like himself: "Keep it simple, stick to one theme, never use a multi-pressor, and learn to EQ your mix so that it's not mid-rangey!"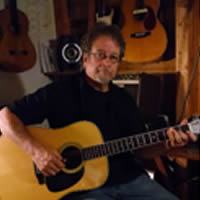 Tom Martin - Okeana, OH
We couldn't be more proud of TAXI member Tom Martin. He reached out to us this month to let us know that his song "Borrowed Time" was signed to a publisher through a TAXI Forward. As a result, it will now be featured on a brand-new show, Nirvana, The Band, The Show, on the VICELAND network. This is his first television placement since the 1980s so he couldn't be more overjoyed!
"I'd like to send a big thank you to Michael, the screeners and their helpful, constructive advice, and the great staff at TAXI who help us to connect with opportunities for our Music," he said. Congrats again, Tom!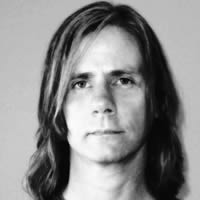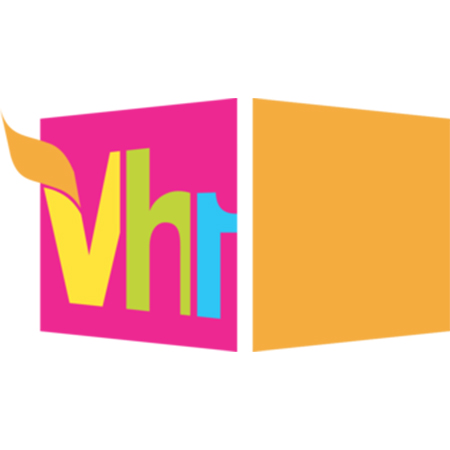 Robert Hamilton - Peoria, AZ
Robert Hamilton has been a member of TAXI for over four years! He recently posted a list of a lot of the placements that he's gotten recently on the TAXI Forum. There were so many that we can't fit half of them here! His music has been heard on Catfish (MTV), NFL Today (CBS), Twinning(VH1), Rabid(Animal Planet), and Southern Charm(Bravo) – and that's just to name a few!
Robert says that he loves that TAXI offers opportunities that he can constantly submit his music to! Robert is an active member of the TAXI Forum, and loves interacting with other Members there. "[The TAXI Forum serves] as education and inspiration to keep going and getting better."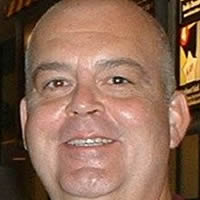 Kurt Kreimier - Clermont, FL
Long-time TAXI Member Kurt Kreimier reached out to us to let know that one of his instrumental tracks has been placed in the Feature Film Being Charlie (Castle Rock Entertainment) directed by Rob Reiner! "This was great news, and the fact that I found out about it at the Road Rally made the experience even greater!"
Kurt was able to connect with the Music Library through which he got this awesome placement through a TAXI Forward and the Road Rally! He also told us that he's had a lot of placements on International TV Shows! "Were it not for TAXI and the Road Rally, none of this would have happened," Kurt says.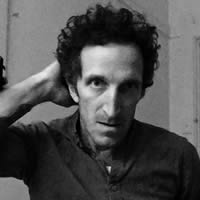 John Kwiecinski - Sydney, Australia
TAXI Member John Kwiecinski proves that it's never too late to find success with your music! "I was a TAXI 'stalker' for quite a while, until I saw a listing for Authentic Vintage 90s Rock," John explains. John couldn't ignore the great opportunity, and joined to submit three songs that his band had recorded back in the 90s in London!
Two of John's tracks were Forwarded to an awesome Music Publisher who reached out to see what else he had! "...when I told them I had a whole album sitting there, they asked to hear it – and ended up taking the lot!"
When we asked John what his favorite thing about TAXI is, he said, "The ability to get direct contact with the label or industry person is great." He also says that he finds TAXI Critiques really useful, and he gets a lot of great advice from fellow Members on the TAXI Forum!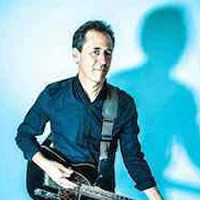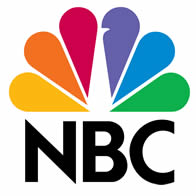 Josh Coleman - Orinda, CA
We caught up with TAXI Member Josh Coleman who is a placement machine! He just let us know that his music has been placed in Mistresses (ABC), The Night Shift (NBC), Fresh Off the Boat(ABC), E! News(E!), Fix My Mom (Oxygen), and a prom for CBS's Supergirl. These placements are all within the past few months, and the coolest thing is that Josh got all of these through connections made at the TAXI Road Rally!
Josh says that everything he's learned about pitching to libraries, he's learned through services TAXI provides - from the Road Rally to TAXI Forums! "The TAXI Community remains one of the most consistently knowledgeable, supportive, and giving music communities that I've encountered." Keep it up, Josh!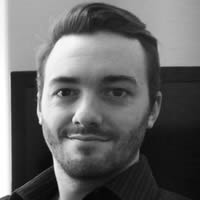 Joey Hatcher - Wasilla, AK
TAXI Member Joey Hatcher has signed two dozen songs to three different Music Companies through TAXI Forwards since he joined two and a half years ago! He reminds new members to be diligent: "It took me about one and a half years of being a member to really get a better sense for what listings NOT to pitch to, and which listings TO submit to." Through listening to critiques from TAXI Screeners, Joey knows that he'll be able to grow his success in the Music Industry.
Joey has also been able to find a collaborator through the TAXI Forum that he really clicks with creatively. "We have had a lot of songs signed through our partnership. Don't underestimate the power of the Forum!" he says.


Randon Purcell - Sandy, UT
Success isn't something that you'll see overnight as a TAXI Member. Randon Purcell is a great example of this fact! Through perseverance and hard work, he's signed a bunch of songs to a couple different libraries. Recently, he got a song placed on HBO's Vice and just signed a 10-track buyout deal ­with a Music Library!
"I submitted two tracks for a TAXI listing last year. Both got forwarded. A week later, I heard from inStyle Music and licensed both tracks.A week later, I heard from a great Music Licensing Company and licensed both tracks. One of the original drum tracks (Odaiko Solo) I submitted for the listing ended up getting used on Vice!"
Randon's buyout deal wasn't the result of being forwarded from a TAXI listing, but he credits TAXI with giving him the push to produce more music. "I thank TAXI because it is due to the dozens and dozens of listings that I have chased after that I've developed my skills to the point I can get into these big houses. I NEVER would have gotten referred or signed into this place without all I've learned through TAXI listings. I have NO doubt about that!"
"It's hard to say what I like most about TAXI. Aside from the mass of awesome listings, I really like the feedback. In fact, 2016 has REALLY beefed up the critiques! The feedback is priceless. As I noted above, it is because of all the feedback that I've learned so much about tailoring cues. The Road Rally really helped me out on that end too. I took all I learned about cue writing and started applying it after the last Rally. I've had loads of good things happen since then, and my forward/return ratio is something I'm extremely proud of now."

Jack Stone-Morgan – Kent, United Kingdom
Jack Stone-Morgan has been a member of TAXI for less than a year, and he already signed two songs with a Music Library!
"The deal came about through a TAXI listing requesting Chillout Instrumental Cues. After reading thoroughly through the listing I realized I had a track I composed a few months back that I thought could work well for the listing. After receiving the news that TAXI had forwarded the track it didn't take long before the library was in contact. I was very excited to hear back from them and even more excited when I realized they also wanted to sign another piece of music. I submitted to another TAXI listing a couple of weeks back looking for Action Instrumental Cues that was also forwarded to them. To top it all off, I have signed another new track to the same library this week. I couldn't be more happy."
If you ask Jack what his favorite thing about TAXI is, he can't decide on one thing! "It's very difficult to describe my favorite thing about TAXI because there's so much I love about it. I have only been a member for eight months and can already say that TAXI is responsible for all the success I've had so far. I have learned so much from Screener Feedback, the Forums, TAXI TV, and of course attending my first Road Rally back in November. I really feel like TAXI has helped me become a much better musician and has taught me a hell of a lot more about the Film/TV Business."

Paul Croteau – Universal City, TX
Imagine going from zero library deals to two deals in the same week from different companies––this really happened to Paul Croteau! Here's how it went down:
Paul submitted to two songs to a listing back in January, and both were forwarded to a leading UK Music Library by TAXI. "They liked one of the two forwards and asked for at least three different versions in addition to the original. I sent five."
Like a lot of other TAXI Members, Paul was able to make some great connections at the Road Rally. "The other library deal came about due to a face-to-face meeting with the CEO of another top Film/TV Music Publisherduring the Mentor Lunchat the Road Rally…I ended up sending seven or eight instrumental cues for a batch of Reality TV music. She thought they were 'terrific...I really like what you did.' I've since sent a second batch of cues last month and am working on another batch for this month!"
What's Paul's favorite thing about TAXI? "Access to successful people in the industry via the TAXI Forum is probably the best thing for me. Unlike much of the highly competitive, cut throat, backstabbing soul draining music world many of us are familiar with on stage and behind the scenes, the TAXI Forum community is full of both experienced and novice musicians and engineers willing to share their knowledge with others." He does say that the Road Rally is a close second! "So much knowledge and energy in once place. A composers dream!"

Michelle Murray – Olney, MD Michelle Murray is a perfect example of a TAXI member that has seen success from attending a Road Rally! Michelle was able to sign deal with a Music Library through connections she made with a Mentor there!
"Two years ago I met a library owner at the rally and saw him for the One-to-One Mentor Session. I saw him again at the Rally this year and after the Rally, sent him links to a couple of new tracks. So it turns out that he wants to sign both tracks! This is a direct result of networking at the TAXI Rally, so that's really cool! These tracks were produced and co-written by Scott Free, who I also met at the Rally."
A lot of our members collaborate with fellow members, and Michelle is no exception! She's written numerous songs with veteran TAXI Members Michelle Lockey, Steve Guiles, and Robbie Hancock!
"Through the advice and encouragement of my TAXI collaborators, I've learned so much in the past few years, and I'm now recording vocals and guitar at home, something I never thought I'd be doing."


Ken Morrison - Bellevue, WA We caught up with TAXI member Ken Morrison, whose story really shows how tracks created by past generations are still relevant in the music world. Ken owns the rights to his grandparents' back catalog and submits their music through TAXI. His grandfather owned one of the first recording studios and record labels in the Northwest. Both his grandfather and grandmother were composers throughout their lives. His grandmother even had a couple of minor hits in the 1920s. Through a TAXI forward, Ken was connected with Fervor Records, which has found dozens of placements for Ken's grandparents' songs. Currently, their catalog has gotten six placements on FX's American Horror Story alone!
When asked what he most enjoys about TAXI, Ken says, "I enjoy the networking at the Road Rally. In fact, Jeff (owner of Fervor Records) and I had lunch at the last one and will hopefully be working on another project together in 2016 with TAXI member Steve Rice."


John Columbo - Brevard, NC
John Columbo's success with TAXI all started at one of the annual Road Rallies. He explained, "I signed an instrumental Electronica cue over to a Library in late 2014 due to a relationship I made during my first Road Rally in 2013. On December 31, 2015, I found out that this cue was placed twice within episode four of the E! TV show Hollywood Cycle during August 2015. This was my first placement ever and I couldn't be more excited!"
"2015 was my third Road Rally and it was the best yet! Each Rally seems to get better and better. I'm currently working with some unbelievably talented folks I would have otherwise never met if it not for TAXI. We are on the edge of a huge breakthrough in 2016 with what is currently in the pipeline," he continued. On what makes TAXI a great experience, John has this to say, "It is a family, period. Before TAXI I felt like the music business was out of reach and I needed some way to 'get in.' After joining TAXI and attending my first Road Rally I felt like I was all of a sudden a part of the music business. Everyone is so giving and gracious, from Michael and the team to the newest of members. I look forward to the day when I can say goodbye to my current day job, though I am very grateful to God for it, and can call composing my new day job. I plan to then schedule in more time to give back to the TAXI community."

Matt Vander Boegh - Nampa, ID Matt was excited to share the new that he has reached the milestone of having 1,000 signed tracks through TAXI! Matt explains that, "This was a culmination of feeding tracks to 17 different Music Libraries that I've been signed to. Sixteen of these Music Library deals were from TAXI (either through Forwards, meeting the right people at the Road Rally, or meeting the right people on the Forums), and only one of these deals was from me actually cold-calling a Music Library. Because of all of these deals, I've been able to send tracks directly to Music Library owners when needs arise."
Matt shared with us the break down of his music placements as follows, "568 exclusive tracks, and 439 non-exclusive titles (the combination of maybe 150 or so tracks with different titles). Only about 20 of them are full songs with vocals, the rest are all cues. As a result of all of these signings, I've had my music placed on over 40 TV shows. One of my hip-hop tracks is now being used on nearly every college basketball game aired on the Big Ten Network."
When asked about the keys to his ongoing musical success, Matt had this to say, "You know who/what I can thank for this? TAXI and the Road Rally. Those two things have introduced me to some really great libraries, and countless great friends, and a handful of people who took me under their wing when I was just a newbie and showed me the ropes and helped me figure this whole thing out. The complete TAXI experience can truly be life-changing if you embrace it all and keep a-plugging away!"
"Where else are you going to get genuine listings (I call them the 'want ads') full of detailed information on exactly what the listing party is looking for? On top of that, the education TAXI offers is mind-blowing. From TAXI TV, to the Forums, to the Road Rally, to the often overlooked 'Studio Buddy,' to the subscription to
Mixing Magazine
, TAXI is like a world-class university to further your music education, suitable for beginners to even the most advanced pros. And for a measly $300 per year, it's the steal of the century. For example, you could easily spend $40,000 on a state university's music program and not get nearly the amount of education you get through TAXI. Or you could spend $100,000 at a specialized music production college and not get the experience of working in your own small project studio and grinding out 'assignments' for TAXI Listings, and never find out what really happens in a 90-second music cue. Really, TAXI is hands-down the BEST place to learn and perfect the craft of making good useable music," Matt said.


Loren DiGiorgi - New Castle, PA
We heard from Loren DiGiorgi about his success and experiences with TAXI in his first couple of months since joining. "I joined TAXI in August of 2015, so I'm relatively new. Since then, I've had over a dozen forwards, but recently received my first deal through TAXI with a Music Library. The deal came through a TAXI Listing that requested melancholy, solo piano instrumental cues. As piano is my main instrument, I jumped at the Listing and composed two tracks for it. After TAXI forwarded the music, the Music Library contacted me about two weeks later. I was thrilled!" he said.
"Where do I even start about what I like about TAXI?! First off, the fact that I'm sending music to screeners who are professionals in the industry is an enormous help. The feedback, critiques, and advice I've gotten from screeners definitely turned me into a better, more attentive writer. It's good knowing that the music is in good hands and ears! Then there is the TAXI community. What a network of friendly and talented artists. I've learned so much on the Forums just by listening to and conversing with the many respected and experienced people there. All of them are willing to help, and one can't help but learn when going through those forums. Top it off with quality Listings from vetted companies, and access to them via TAXI for (in my opinion) a modest annual fee," Loren continued.