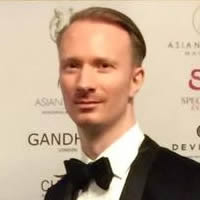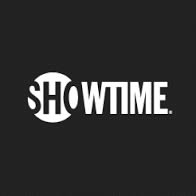 Alasdair Dodds – Hornchurch, Essex, United Kingdom
Sometimes getting out of your comfort zone really pays off, and TAXI member Alasdair Dodds can definitely attest to that! Like a lot of other members, Alasdair began his TAXI career less than a year ago with mostly returns but received his first Forward in the "Contemporary Pop" genre (something he had never written previously). Within two hours of receiving a notification of the Forward, the Music Library contacted him and offered him a contract to sign the track!
Alasdair says that "the thing I love the most about TAXI is when the Screeners take the extra time ... to give a more detailed Critique of my work; it's invaluable and absolutely priceless." We look forward to seeing more success from you in the future, Alasdair!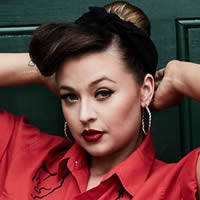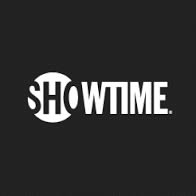 Ashleigh Watson – Melbourne, Australia
For some TAXI members, it doesn't take long to see success in the Music Industry! Ashleigh Watson has been a member for less than eight months, and just signed one of her soul tracks to a London-based Music Licensing Company! She says that she "applied via the listing a few months ago and out of the blue it was forwarded, then accepted. It felt great to have something positive come out of submitting one of my songs ... it's encouraged me to keep trying in the future."
Ashleigh says that she also enjoys watch TAXI TV interviews with TAXI-published author and hit songwriter Robin Frederick! "She offers great insight into the world of songwriting which otherwise can seem very daunting."
To sum it all up, Ashleigh says that "TAXI is a great bridge between independent artists like myself and the professional world." She also says that TAXI TV offers a wealth of information that can really help propel your career forward!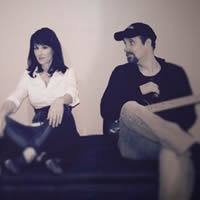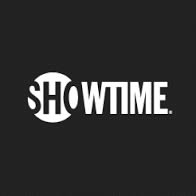 Jeff and Lori Allen – Wyckoff, NJ
The last time we talked to long-time TAXI Members, Jeff and Lori Allen, they were signed to three Music Libraries, now they're signed to nine different Music Libraries––all of these connections either being made through TAXI Forwards or connections made through fellow TAXI Members on the TAXI Forum.
Jeff and Lori also let us know that they've found out that they've gotten six of their songs placed on Shameless (Showtime) under the band name Piewackit Quku! Their song, "Can't Be Rolled" can be heard on an episode of MTV's Challenge 29 as well. "None of this would have happened without joining TAXI," they told us. Keep up the hard work, guys!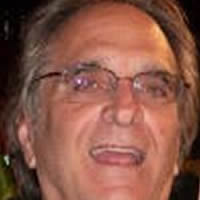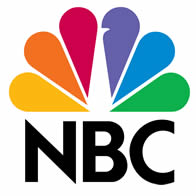 David Bluefield – Redondo Beach, CA
It's always nice to know that TAXI Forwards can lead to years of placements. TAXI Member David Bluefield had his music sent to a Music Library a few years back and just found out that one of his songs was placed in two different popular TV shows: Chicago Fire(NBC) and Goliath (Amazon Studios)!
David says that this song was a track off a live album recorded in collaboration with another TAXI Member! How cool is that? He says another song off of the record was placed in the Canadian web series, Whatever, Linda.
David tells us that his favorite thing about TAXI is "the high-standard consistency of such a wide variety of leads." We're glad to hear it!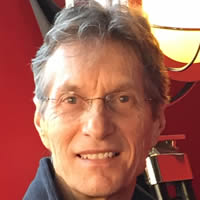 Jerry Brunkala – Oceanside, CA
We caught up with Jerry Brunkala, who let us know that he just had three instrumental cues placed in an episode of Catfish (MTV)! Though this wasn't the result of a TAXI Forward, Jerry made this connection through the TAXI Forum and the TAXI Road Rally. He also let us know that he had another new track signed to a Music Library he met through a TAXI Forward!
Jerry says, "TAXI and the entire TAXI Community have made these successes possible. The information and opportunities TAXI provides as well as the contacts and friendships I've made within the TAXI community are priceless." Thanks for the kind words, Jerry!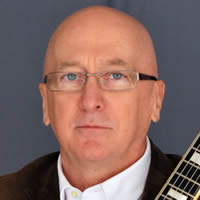 Stan Morris – Torrance, CA
TAXI Member Stan Morris has been a member of TAXI for 20 years (that's almost as long as some of our staffers have been alive), and he's still seeing the benefit of his TAXI membership! In late 2016, Stan was forwarded to a Music Library and heard in February that the library wanted to sign four of his songs! Then a couple weeks later, another Library that he had connected with through a TAXI Forward signed two more of his tracks! "That's six instrumental signed during one four-week stretch. Best month ever!" Stan says.
Stan says that through TAXI Forwards and relationships made at the TAXI Road Rally Convention, he has "45 pieces of music (with over 100 cues if you count the alternative mixes) in seven different libraries." Wow!
Stan has stayed a member for all these years "not only for the
feedback
from the screeners, but also for the
motivation
,
education,
and the
supportive friendships
that have come from attending the Rally ever year." We're glad you've stuck with us from the beginning, Stan!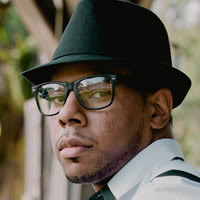 Terrell Burt - Orlando, FL
A lot of TAXI members' music has been heard around the world, and Terrell Burt is no exception! His song "No Gravity" has been featured in the International Film, Heartbeats, which was produced and directed by Duane Adler (Step Up and Save the Last Dance). This placement came about from a TAXI Forward Terrell achieved back in July!
The film was released back in February in over 20 major theaters in the Middle East and will also be shown in select theaters in Europe and the United States! Talk about world-wide!
Terrell has had numerous other successes through TAXI - his most recent being signing a few tracks with a Music Library he met through the TAXI Road Rally and a placement on VICELAND's Payday with fellow TAXI Member, Owen Chaim!
Terrell says that he likes TAXI because "I am always challenged to grow as a writer with each song I do. I am not the same writer and artist I was when I first joined TAXI in 2014, and the collaborators that the TAXI community have led me to has benefitted me so much!"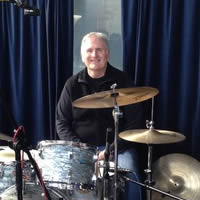 Mike Collins - Wilmette, IL
Sometimes our members don't know that they've gotten placements until they get royalty payments from their PRO! TAXI Member Mike Collins had his music forwarded to a Music Library three years ago and recently found out that one of his songs was on Catfish(MTV)!
Mike has been a TAXI Member for five years and says that "[TAXI] gives me a chance to get my music heard...I am looking forward to more forwards and placements in the future." Keep up the awesome work, Mike!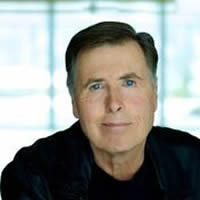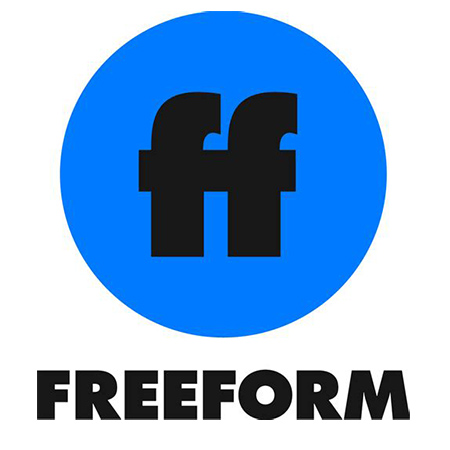 Tom Hoy - Brantford, ON, Canada
We were so excited to hear that TAXI Member Tom Hoy's song "I'd Miss My Life" was on an episode of Freeform's Switched at Birth! Tom got this awesome placement through a Music Library he was connected with through a TAXI Forward a few years ago.
Tom says, "If I had not joined TAXI almost seven years ago. I would still be struggling and wondering how in the world people get their music into TV and film." He also told us that he spends a lot of time on the TAXI Forum and has been able to make numerous connections with collaborators through it! "I am constantly amazed at the talent and generosity of the members of TAXI." We are too, Tom!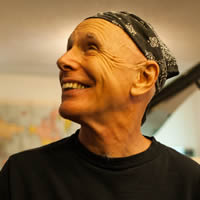 Bill Gordon – Baltimore, MD
Good relationships with Industry Companies can help your career out a lot! TAXI Member Bill Gordon made a connection with an awesome Music Library at a TAXI Road Rally, and has been able to sign 10 of his jazz trio instrumentals with them. Through this library, Bill's song was recently heard in an episode of Amazon's new show, Sneaky Pete!
Bill has been with TAXI since close to the beginning
-
1995 to be exact! He's also been to every single
TAXI Road Rally
and is an extremely helpful volunteer year after year! "There's a lot to like about TAXI, but it's been the people, starting with Michael Laskow himself, that have made the enterprise so rewarding. The tens of thousands of dollars on placements and gigs via TAXI have also been pretty nice!" Bill says.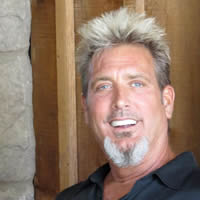 David Mau – Folsom, CA
TAXI Member David Mau has discovered that connections made through TAXI Forwards can really pay off in the long run. About two years ago, David's 80s rock tracks were sent to an awesome Music Library who ended up signing them! Because David was connected to this company, he was able to build a relationship and keep sending them material! (He's says that they offer sizeable up-front payments as well!)
Through this Music Library, David's music has been placed in multiple films. He just found out that one of his tracks will be in the upcoming thriller, Above Suspicion (starring Game of Thrones' Emilia Clarke), coming out later this year!
David says that through TAXI he's been able to make a lot of connections with other TAXI Members on the TAXI Forum and Industry Professionals at the Road Rally Convention. He says, "The thing I like best about TAXI is that they really do care. Their help, advice and mentorship ... has gone a long way."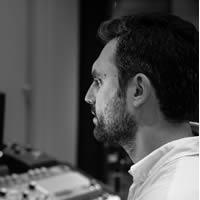 Alessandro Mastroianni – Frosinone, Italy
It takes a lot of TAXI Members months, even years, to get their first deal, but Italian member Alessandro Mastroianni is an exception to this! Alessandro got his first Forward AND signed his first Music Library deal within the first two weeks of his membership!
Alessandro submitted two of his instrumental tracks to a TAXI Listing back in January and had both forwarded! A few days after the Forward, he was contacted by the Music Library and was asked what else he had! "I ended up signing five tracks with them. The two cues submitted will be used to pitch for an advertising campaign next month," he explained.
Alessandro says that he loves the TAXI community and has learned a lot from the critiques from TAXI Screeners! "...It's a great catalyst to write more music, which is the only thing that really matters!" Keep up the awesome work, Alessandro!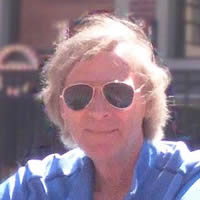 Rob Simpson – Friday Harbor, WA
Rob Simpson, like a lot of our members, was able to sign music to an awesome Music Library that he had in his catalogue for years! Through a TAXI Forward, Rob was connected with a Music Library that signs vintage tunes, and they ended up signing two songs!
Rob moved away from Los Angeles in 2009 and says that he had a lot of trouble adjusting "I was really feeling disconnected from the creativity in my old Home-La-La-Land," Rob explains. Joining TAXI that year, Rob was able to reconnect with the Music Industry: "TAXI is a creative community with a special vibe."
Rob's advice to fellow TAXI Members? He says that members should really take critiques from screeners to heart. "Take that insight with you the next time you sit down to write." He says that he's received far better and more valuable feedback from TAXI Screeners than any A&R Person he talked to while living in LA! "If you want to learn from TAXI, there's plenty there to learn!"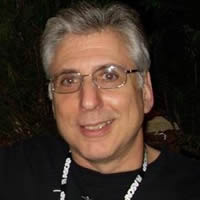 Casey Hurowitz – Fort Washington, PA
TAXI Member Casey Hurowitz also knows that TAXI Forwards can result in awesome relationships with amazing Music Industry Companies! He just let us know that he had some of his singer/songwriter songs signed to a Boutique Music Library after having them forwarded from a TAXI Listing. "As with most TAXI Forwards, this started a new relationship with a library... As of now, I have signed a total of eight songs with this library!" Casey says.
Casey says that his favorite thing about TAXI is that "the listings keep you motivated to create new music, stay current as to what is in demand for Film/TV, and result in feedback from screeners." He also loves the TAXI Forums and the community of members. "Most of these songs [that have been signed] are co-writes and would not exist if not for the TAXI Forum and the Road Rally."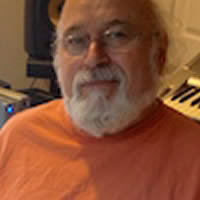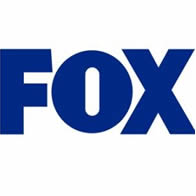 Danny Infantino – Pinehurst, NC
We caught up with longtime member Danny Infantino, who let us know that his jazz-waltz vocal version of "We Wish You a Merry Christmas" was placed on NCIS (CBS)! He got this placement through a Music Library he met through a TAXI Forward!
Danny's music has also been heard on Sleepy Hollow(FOX) and will be in the movie The Big Sick, which will premiere at the Sundance Film Festival. Both of these placements also resulted from TAXI Forwards!
TAXI has been an invaluable resource for Danny by connecting him with companies he says he'd never be in contact with otherwise. "I live in North Carolina and am certainly not knocking on doors in LA to advance my music.
TAXI opens those doors for me
," Danny says.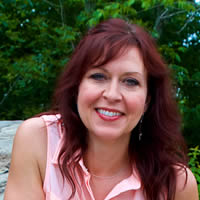 Michelle Lockey – Germantown, MD
We were really excited when we heard that TAXI member Michelle Lockey and fellow member, Ethan Okamura, landed a placement on Amazon's Good Girls Revolt! Michelle got this placement through a Music Library that she connected with through a Forward and networked with at a TAXI Road Rally!
Lately, Michelle's music has also been heard on Just Jillian(E!), Weediquette (VICELAND), Say Yes to the Dress (TLC), Longmire(A&E), Reign(The CW), and more!
Michelle says that she's been able to meet countless people within the Music Industry because of TAXI. Also, as an attendee of the TAXI Road Rally she's been able to make connections with other TAXI members for collaborations on projects! "TAXI is definitely a place to learn, network, form collaborations, and get songs in the hands of industry folks," she said.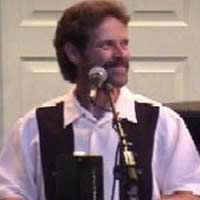 Martie Echito – Ontario, CA (California)
You never know when a top Music Industry Company will pick up music you recorded back in the day! Some of TAXI member Martie Echito's music that he recorded in the 70s and 80s was signed to a Music Publisher that he met through a TAXI Forward. He just let us know that his music has been recently featured on Red Oaks(Amazon) and the upcoming Feature Film, The Discovery, starring Robert Redford!
Martie says that these placements are proof that "you should never give up on the older songs, just because you think they aren't relevant anymore." We definitely agree with that!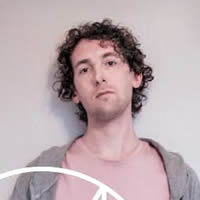 NIXBOI aka Jan Baars - Puttershoek, Netherlands
TAXI Member NIXBOI (aka Jan Baars) has been a member of TAXI for less than a year and has already signed his first cue with a Music Library he was connected with through a TAXI Forward!
He has found that through TAXI, he's been able to find valuable collaborators in other TAXI Members! "Last year before I was a TAXI member, I was trying to find ways to collaborate with some likeminded musicians. First of all because I knew my lyrics were terrible (English is not my first language), but also because I wanted to get to know people who already have some deals with libraries or are working with publishers in the industry." Sounds like NIXBOI's making some awesome strides toward success with his music! We can't wait to hear what he does next!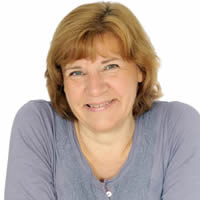 Georgina St George - Eastbourne, United Kingdom
TAXI Member Georgina St George just let us know that she's had multiple tracks signed to multiple Music Libraries as the result of TAXI Forwards, and two of those were within a week of each other! Throughout her many years of membership, her music has been played on over 90 TV shows!
Georgina says, "TAXI has been the best thing I ever did for myself, musically. The critiques have been incredibly important to my development, not only as a composer, but also as a source of knowledge for music samples, recording and mixing." Georgina is also an avid user of the TAXI Forums and has been to the Road Rally four times where she has "met many incredibly talented and supportive friends and collaborators."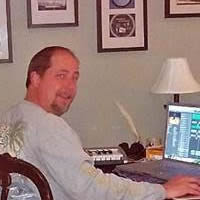 Robert Zimmerman - Bishop, GA
TAXI Member Robert Zimmerman is living proof that those tracks you recorded way back in the day could be a goldmine! After seeing a TAXI listing for "Vintage Recordings from the early '90s," he sent a few tracks that he had recorded with his band during that time! Long story short, the Music Publisher loved them and signed them all!
Robert says that he's learned a lot as a TAXI Member: "The listings describe in detail what they need and TAXI provides a list of songs to reference. This has helped me gain a much better understanding of the industry, the lingo, and what is happening with music today." He's also an avid viewer of TAXI TV and loves the "wealth of information on songwriting, sound equipment, and mixing" it offers. Keep up the awesome work, Robert!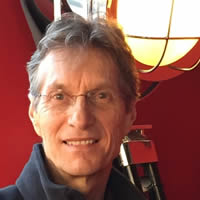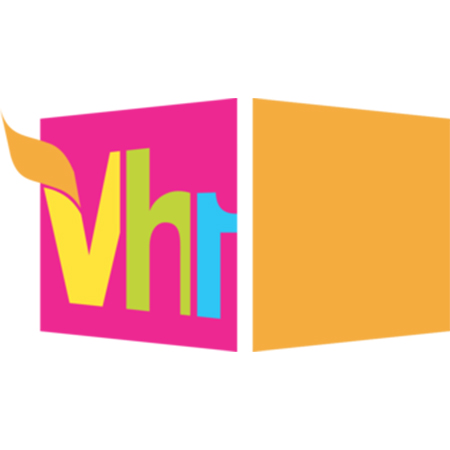 Jerry Brunkala - Oceanside, CA
Congratulations to Jerry Brunkala who contacted us this week to let us know about his many successes! To date, he has had 120 pieces of music signed to four different music libraries. Within the last year, he's had placements on MTV's Catfish, VH1's Basketball Wives LA, The Viceland Network, and 16x9 Canadian News Magazine. His music has now been played in the U.S., the UK, Hungary, and Canada.
When we asked him about what led to his successes, he had this encouraging comment to share with our staff: "I could not have accomplished any of this had it not been for TAXI. Everything flows from that first encounter with TAXI. Michael, his staff, the Forums, TAXI TV, and the TAXI newsletter all provided me with the tools for success, however you want to measure it! One of the most rewarding things a person can do is to use their artistic abilities to create something each day ... keep creating, learning and using the tools available out there to make the creative experience rewarding for you. Rock on, TAXI people!"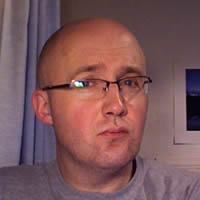 Chris Jones - Swansea, UK
We were thrilled to hear that TAXI member Chris Jones is experiencing so much success with his music! This month, he wrote to us to let us know that he's just secured a deal with a competitive Music Library through a TAXI Forward. Today, he has a contract for five of his unique sports cues and he is already hearing them on TV. Several of his songs have been played on three different episodes of HBO's hit TV-show, VICE.
For Chris, it's been a huge accomplishment to move forward with a career in TV music. As a high school music teacher located in the UK, he welcomes the convenient and unexpected success from abroad. He shared with us that, "It's been great to search out the episodes online and hear my music played alongside such high quality images ... this simply wouldn't have happened without TAXI!"
The TAXI team is incredibly proud of your success, Chris. Thank you for including us in your success!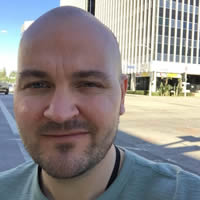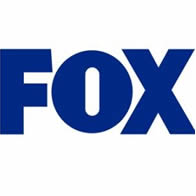 Chris Sandberg - Akarp, Sweden
Here's a success story that will make you tingle with excitement! We just heard that TAXI member Chris Sandberg has had a massive amount of television placements in just this year alone! Recently, he's heard his music on several episodes of NBC's Golf Channel, the hit TV show America's Got Talent, and on FOX's popular American Idol.
What really surprised Chris was that not only were so many companies interested in using his music, they were also interested in getting to know him as a musician. Chris commented that, "this happens very seldom, so it was a nice and personable experience."
When we asked him to comment on success, he shared, "It feels great to be a part of such a great group of talented composers and to contribute to building their catalog ... it is a really great educational resource, both in terms of the business side of the industry, as well as production-wise, but most importantly, I have met so many new friends through the TAXI network."
Congratulations to you, Chris. We couldn't be more proud of your accomplishments!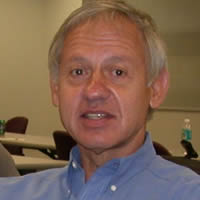 Ted Lampidis - Miami, Florida
This month, our staff had the joy of reading a rather unique success story from member Ted Lampidis. He wrote to us to let us know that his moving song "Close My Eyes" will air on Episode 209 of Amazon's Red Oaks. This placement came about through a TAXI Forward which landed him a contract with a prestigious music publisher.
Ted shared that in addition to writing songs, he has devoted most of his professional career to cancer research. Recently, the U.S. Congress congratulated him on his research breakthrough of combining two non-toxic drugs to treat a wide variety of cancers, eliminating the use for toxic chemotherapy.
Needless to say, we are proud of both of Ted's groundbreaking accomplishments! When we asked him about how TAXI has benefited him most he had this to share: "Since I started writing songs it was always my dream that if they ever made any money I would have another source to finance the research that I'm doing. Every researcher in the United States involved with medical research at a University or Research Institute is obligated to find money through grants, industry, or philanthropy to support their work."
Today, Ted is happy to collect competitive royalties and sync fees on any music that is placed through his publisher. Congratulations to you, Ted. Your story has moved us all!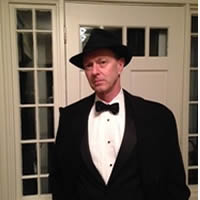 John Finbury - Haverhill, MA
TAXI member John Finbury just let us know that his song "One False Move and I'll Blow This Love Apart" earned him a nice spot on TV! After signing with a publisher through a TAXI Forward, he will now hear his music on Episode 209 of the Amazon series, Red Oaks. John shared that while this song was originally recorded in the 1980s with the Pointer Sisters in mind, it continues to bring him success today.
In other good news, John has also been nominated for the "Song of the Year" on behalf of the Latin Grammy's Foundation. He shared his enthusiasm by writing to us personally:
"This is unreal ... we have no label, no videos, just a few Forwards of the instrumental track on TAXI."
Congratulations on your success, John! We couldn't be more proud of your work!