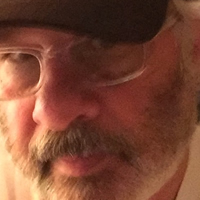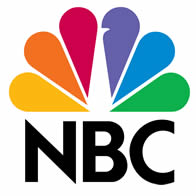 Jerry Honigman – Alexandria, LA
We were happy to hear that longtime TAXI Member Jerry Honigman recently had a song placed on Amazon Prime's Red Oaks! A few years ago, Jerry was connected with a top Music Publisher through a TAXI Forward who subsequently signed a couple dozen of his songs.
In recent years, Jerry's music has also been heard on the series finale of The Office (NBC), Mr. Robot (USA), the TV movie Sister Cities (Lifetime) and more!
Jerry extends his thanks: "Without TAXI, none of this would have happened!" Congratulations on your continued success, Jerry!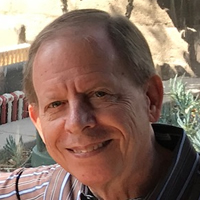 Hank Jones – San Diego, CA
Sometimes it takes a while for a TAXI Forward to yield a placement. We caught up with TAXI Member Hank Jones who let us know that a song of his that had been forwarded directly to a Music Supervisor three years ago was just placed in the Lifetime movie Four Christmases and a Wedding! Hank tells us that the music supervisor "liked my song and remembered it––and finally placed it three years later."
Through other TAXI Forwards, Hank's music has recently been hear in Kingdom (DirecTV's Audio Network) and Tribeca Film Festival-premiered film Psychopaths.
Hank wants to "encourage some of my fellow older TAXI members to 'keep on keepin' on.' It may take a while for a Forward to get placed and reap songwriting rewards, but have patience–it just might happen."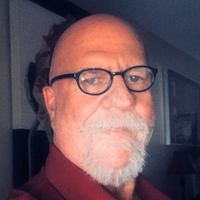 Steve Knox – Brentwood, TN
We were so excited when we found out that TAXI Member Steve Knox got his music placed on Amazon Prime's Red Oaks by a Music Publisher he was connected with through a TAXI Forward! Steve says that his music was sent to the company by TAXI back a year and a half ago and they ended up signing a few songs that he had written back in the 70s, 80s, and 90s.
Steve tells us that he wishes he would've joined TAXI sooner: "I had the opportunity to join TAXI in the 90s and I only wish I would have back then. With a complete money back guarantee to join TAXI, it is a no-brainer."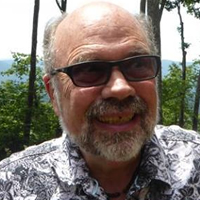 Patrick Welch – Hendersonville, NC
We talked to TAXI Member Patrick Welch, who let us know that he's had three of his vintage songs from the 70s and 80s signed to an incredible Music Publisher that he met through a TAXI Forward!
"TAXI is still the only actual way I have made any money," Patrick tells us. "I would not be doing these things had I not first found TAXI, and then had positive response to my 'vintage material.' I am grateful to have made this connection."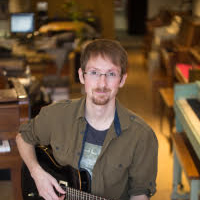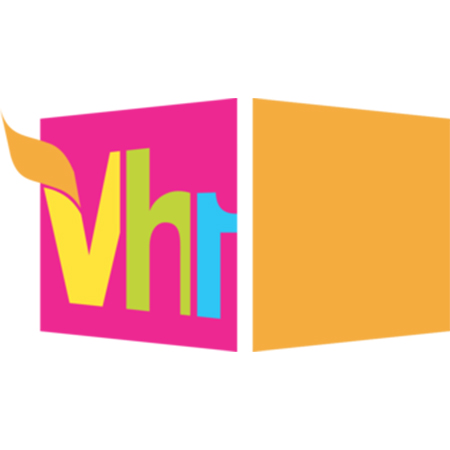 Dan Luedke – Saint Paul, MN
Have you ever dreamt of having your music on over 20 TV networks? This is a reality for TAXI member Dan Luedke! Recently his music has been heard on CBS, PBS, AMC, CNBC, and VH1!
Dan's advice for people unsure about joining TAXI: "If you are thinking about joining TAXI, my advice is don't wait until you feel ready because you probably never will. Just jump in. I joined as soon as I discovered TAXI even though I didn't even own basic recording equipment and I have never regretted it. In fact, I kick myself for not discovering TAXI sooner."
Dan is also a big advocate for attending our annual convention, the Road Rally, and says that "[it] is perhaps the best benefit of your TAXI membership so don't miss it!"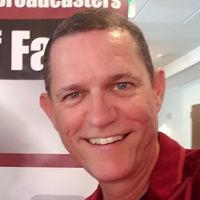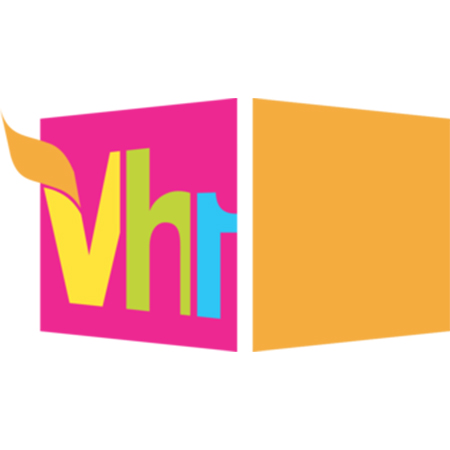 Russell Landwehr – Pleasant Hill, OH
We caught up with member Russell Landwehr who says, "With my most recent Royalty Check from BMI, it looks like I'm going to have to pay income taxes at the end of the year." We could think of worse things to have to pay taxes on! :)
Russell's music has been heard on a ton of TV shows including Catfish (MTV), Vice (HBO), Weedicate (VICELAND), Basketball Wives LA (VH1), Becoming Us (Fuse), 16x9 (Global News), and I Love Kellie Pickler (CMT). "All of the Royalty dollars in the last three years have been through the Production Music Libraries TAXI forwarded my music to," Russell says.
Russell tells us that when he first joined TAXI, he had no idea what he was in for: "I thought I would just make music and then find listings to send my music in to. Turns out, through TAXI listings and involvement in the TAXI Forums, what I'd done was immerse myself in an educational and ability-expanding experience like none other. Because of TAXI I found my musical 'voice' and discovered genres that spoke to me and abilities I never knew I had." Well said, Russell!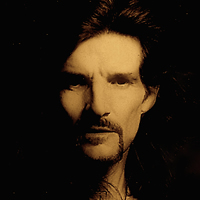 Jack Douglas Miller – Keaau, HI
TAXI member Jack Douglas Miller recently let us know about his "exciting and enlightening year [with] TAXI." Jack has been making music since the 70s in numerous reggae bands (he was even nominated for a Grammy!) and joined TAXI in August of 2016 after a friend suggested that he check us out.
Since joining TAXI, some of his reggae tracks were signed to an awesome Hollywood-based Music Library! Jack says that he has "had songs forwarded to music supervisors, music libraries, and major labels" as well.
Why does Jack think TAXI "may be your best investment in your music career"? He says, "I haven't received any huge royalty checks yet but maybe more importantly I've got what Michael Laskow calls 'VALIDATION'...In all the years that I have been in the entertainment business I have never meet music professionals more genuinely committed to helping songwriters than at TAXI."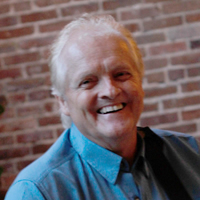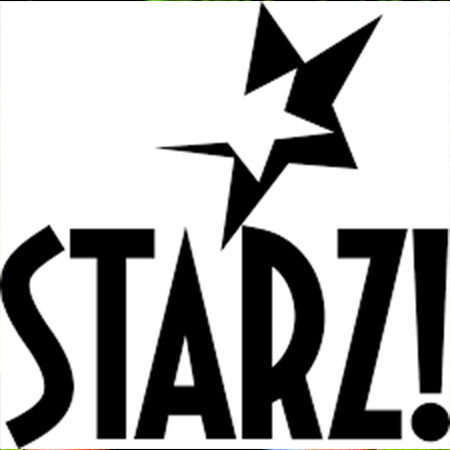 Rhett Davis – Winter Park, FL
We caught up with member Rhett Davis who let us know that one of his songs has been placed on the STARZ series, The Girlfriend Experience! This placement was the result of a TAXI Forward that connected him with an amazing Music Library. After hearing some of his songs, the library asked for more and ended up signing seven of them!
Rhett, a TAXI Member since 2005, says that "while at times I felt I was spinning my wheels, the old adage of 'good things come to those who wait,' should be 'good things come to those who persevere and belong to TAXI'...The critiques at time were hard to take at times but they have always given me insight for improvement even though I have been at this for a long time." Keep up the awesome work, Rhett!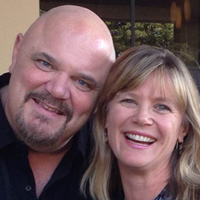 FM Cossey & Scott Free – Auckland, NZ & Scottsdale, AZ
Sometimes deals move very quickly after a TAXI Forward! Members FM Cossey and Scott Free experienced this firsthand when their song "More Alive Today" was sent directly to a Music Supervisor for the Lifetime movie, Eat, Play, Love. "I got an email from the producer, we signed the contract and then we received payment, all within the space of 2-3 days," FM says. How's that for a quick turn-around?
Scott and FM have also had their music recently featured on CBS's The Young and the Restless!
Big fans of the TAXI Road Rally, FM says that she can't wait for this year's event: "It always feels a bit like a family reunion; catching up with co-writers and friends, and getting to meet library owners/publishers face to face ... I feel so grateful that TAXI has given me the opportunity to connect with industry professionals, which I wouldn't otherwise have been able to do, particularly because I live in New Zealand."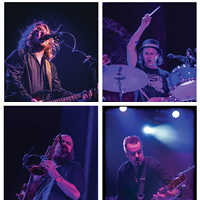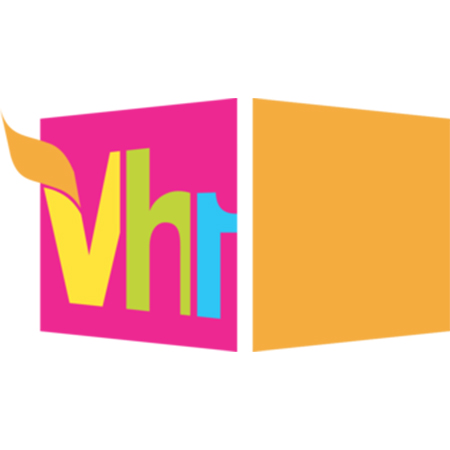 Dan Michaels – Brentwood, TN
We just found out that TAXI member Dan Michaels and his band, The Choir, got one of their songs placed in Get Shorty (Epix). This placement was the result of a deal they made with an awesome Music Publisher that TAXI forwarded their tracks to.
"Upon seeing a listing by a music library seeking master recordings from alt-rock bands from the early '90s, I submitted and was contacted by their A&R. In the end, they purchased the masters and publishing on 12 of our songs ... what I'm most excited about is that these songs now have the potential to be heard again as well as earn money after they've simply been sitting idle on a hard drive for 25 years," Dan says.
Some other recent success for Dan and his band include placements on Hindsight (VH1) and Outdoors in the Heartland (Outdoor Channel), as well as signing with another Music Library through a TAXI Forward.
Dan adds that "TAXI has benefited The Choir beyond the money we've made ... realizing that leaders in the music supervision and library industry see value in our music is what is most meaningful to me."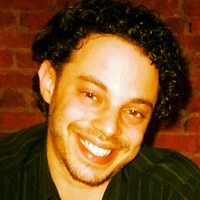 Marcus Cohen – Norristown, PA
TAXI member Marcus Cohen is on a roll! He let us know that his music has been featured on even more TV shows recently including The Daily Show (Comedy Central), Chachi's World (go90), and VICELAND's The Last Shot, F*** That's Delicious and Huang's World.
Marcus says that he has "230 songs signed to 14 different publishers and almost 120 placements this year" due to contacts he's made through TAXI Forwards and the TAXI Road Rally. We're always so excited to see our members succeed, and Marcus definitely makes us proud!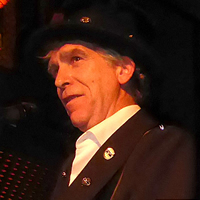 Lionel Lodge – Port Dover, ON, Canada
We caught up with TAXI member Lionel Lodge who let us know the details of his recent placement on Discovery Channel's Manhunt: Unabomber!
He tells us that through a TAXI Forward, he was connected to an awesome Music Publisher: "They signed one of my albums, Sister, to their label. We did the deal back in January of this year and they paid me nicely for the rights to the full album. Now they are getting placements and will officially re-release the album in October. [I'm] very happy with the deal they gave me and the continued work they are doing to get the album out there. Thanks, TAXI!"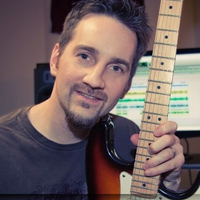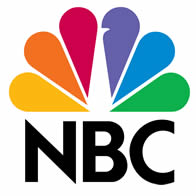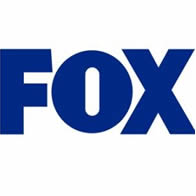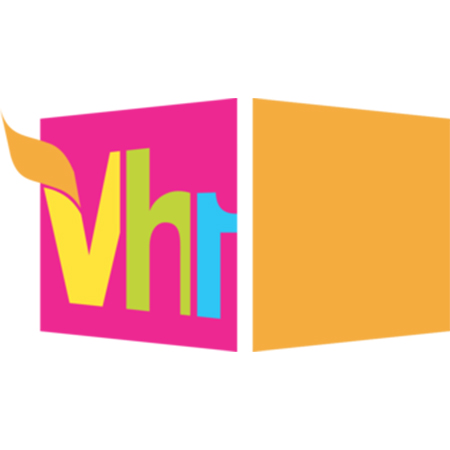 Keith Lubrant – Turnersville, NJ
We caught up with Keith Lubrant, a long-time TAXI Member, who let us know that his music has been placed in over 500 TV shows since he joined in 2007! We didn't even know that there were that many shows on TV in the first place!
Just some of the networks his music has appeared on are NBC, ABC, CBS, HBO, FOX, MTV, VH1, and E!.
Recently, Keith submitted to a TAXI Dispatch listing and had his music sent to an industry company who signed it the next day! "Efficiency at it's finest!" he says. We'd have to agree on that!
Keith credits TAXI for "... basically singlehandedly [starting] my career with writing music for TV and Film." He says that without TAXI "I'm not sure what I would be doing ... After joining TAXI, I now have the opportunity to continue to write and record music and earn good money with it."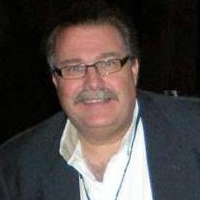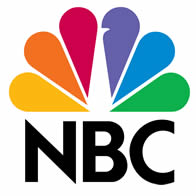 Bob Mete – Earlysville, VA
We love hearing about our members' continuing success, and Bob Mete is no exception! Recently his music has been heard on Search Party (TBS), Chicago Fire (NBC), Hello Cupid (Centric), Sports Lite with Mike Hall (BTN), and Fighting Demons (film).
Bob says that "Every quarter my BMI statement gets longer and longer, and the amounts are gets bigger and bigger." He also says that TAXI has had a huge part in his success in TV and Film placements! "I truly mean it when I say, none of this would be even remotely possible if it were not for the hard-working folks at TAXI and the amazing community of composers and musicians that I am so proud to call friends," Bob says.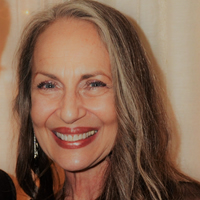 Sherry Marcus Milano – Norristown, PA
You never know when music you wrote back in the day might find a spot in modern times! Sherry Milano found that out when her songs from the late '70s and '80s were signed by an awesome Music Publisher! Since the songs were signed, one of them has been placed in SyFy's Killjoys!
Other recent successes of Sherry's include another one of her vintage tracks being signed to another Publisher and some West Coast Hip-Hop cues being signed by a Music Library as well!
Sherry and her son and writing partner, Marcus Cohen, attended their first TAXI Road Rally last year. "We never expected the life-changing relationships and connections that were made over those three days—opening the doors to multiple deals, signings, and placements, and putting faces to the names of the other members we'd met in the Forums and chats."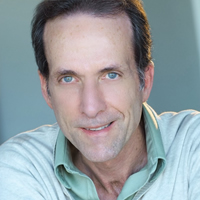 Steve Henrichs – Los Angeles, CA
We're always excited to hear about our members getting connected in the Music Industry through TAXI Forwards! TAXI member Steve Henrichs had his drone-y ambient instrumental "The Unborn" signed to a fantastic Music Library as the result of a TAXI Forward.
Because of this Forward, Steve is able to send even more tracks to that library! "Thanks for all the great TAXI resources!" he says.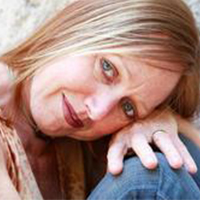 Christine Cochrane – Austin, TX
TAXI member Christine Cochrane recently reached out to let us know about all of the recent success she's had through TAXI! She joined back in 2012 and didn't submit much in the beginning. "While I got great feedback, I didn't quite know what to do since I had very few recording skills and couldn't meet deadlines if I had to write and hire someone to do the recording…" she said.
After attending her first TAXI Road Rally and taking some classes on recording, Christine started to see results. "In the first half of 2014 I received 27 Forwards, and in June I had my first deal with a library," she told us.
Flash forward to 2017 and Christine is starting to reap the benefits of all of her hard work! "As of June of this year I've had 84 placements on 5 networks (MTV, E!, A&E, Bravo, and Fuse). Yesterday I was invited to place music with another music library because of a TAXI Forward!" she said. Keep up the hard work, Christine!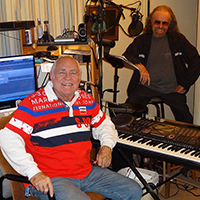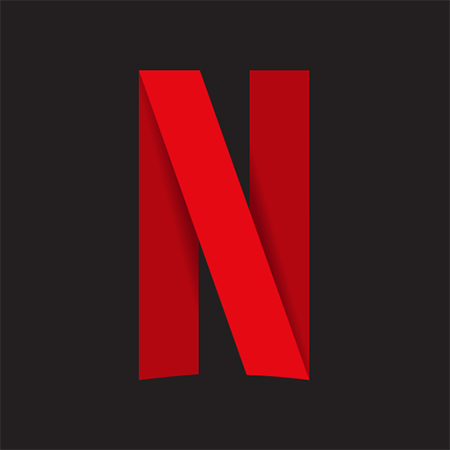 Bob Kelly & Jay Ramsey – Las Vegas, NV
A lot of former TAXI members are still getting the benefits from their time with TAXI! Bob Kelly and Jay Ramsey are perfect examples of this. The dynamic duo had been making music together since the 1960s, and were able to strike a deal with an awesome Music Publisher––signing most of their catalog to be pitched for Film & TV opportunities. Since then, more than 50 of their songs recorded back in the 60s and 70s have been placed in movies and TV shows!
Some of their recent placements include two songs in the upcoming season of Netflix's Bojack Horseman and Aquarius, another Netflix original. Their music will also be featured in the feature film, American Made, hitting theaters in September. Congratulations, Bob and Jay!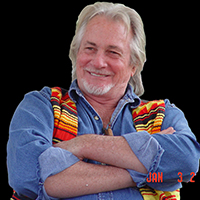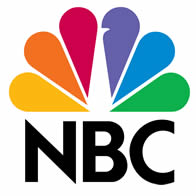 Dick Flood – Salley, SC
We caught up with TAXI member Dick Flood (AKA Okefenokee Joe) who let us know about some recent placements that he's gotten as a result of TAXI Forwards. A few years ago, some of his songs were signed to a Music Library after we sent them some tracks. All this time, and he's still seeing success!
Dick's music has been heard in a lot of different shows on major networks like NBC, ABC, Adult Swim, and Amazon Studios! In October, one of his songs will be played on an episode of The CW's iZombie. "I believe this is the 20th or more placement for me," Dick says, "and the BMI checks are getting bigger!"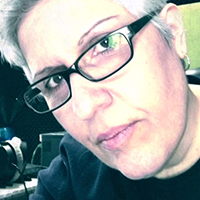 Claudia Acerra – Johnston, RI
We're always excited to hear about successes from TAXI members who haven't been a part of the community for very long. Claudia Acerra has been a member of TAXI for about a year and a half and has already signed a deal with a Music Library! After one of her tracks (a song she wrote for her wife who was undergoing cancer treatment) was sent to them, they wanted to hear more!
Claudia says that due to the feedback she's received from TAXI screeners she has "really been forced to tighten up everything about my songwriting process ... I work on my craft each and every day with nearly no exceptions. TAXI has given me a new kind of happiness ... it isn't always easy and the process can be frustrating, but I have taken the challenge."
Congratulations, Claudia! We look forward to hearing about more of your successes in the future!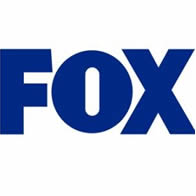 Marcus Cohen – Norristown, PA
We caught up with TAXI member Marcus Cohen who let us know about a few new placements that he's had recently! He's a perfect example of someone that has been able to make amazing connections within the industry at our free, yearly convention, The Road Rally. Because of those contacts, Marcus has signed a ton of songs with multiple industry companies.
Lately, Marcus's music has been on every episode of a season of Keeping Up with the Kardashians (E!), MTV's The Challenge, NFL on CBS, three songs on Empire (FOX), and a promo for ABC!
Marcus says that his favorite thing about TAXI is "most certainly the people." He says that the community that TAXI offers is extremely valuable to success within the industry. "From the TAXI TV chats, to the Forums, and most certainly the Rally ... when you fully immerse yourself and take advantage of all that taxi offers, you will find success and so much more. I am busy writing new music daily, and have made lifelong friends in the process."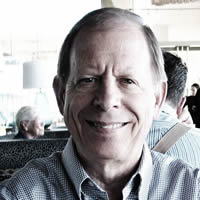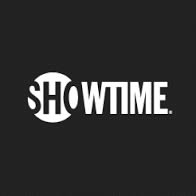 Hank Jones – San Diego, CA
A lot of TAXI Forwards can lead to years of placements, and Hank Jones is a testament to that! A few years ago, his music was sent to an awesome Music Publisher through a TAXI Forward that signed 13 of his songs––with upfront payments on each of them!
We found out that Hank's song, "A Day In The Life Of Me" just got placed on the Jim Carrey-produced series I'm Dying Up Here(Showtime)! Hanks says that "perhaps this placement is a reinforcement to all of your older TAXI members to learn patience and explore what might be buried at the bottom of their songwriting-trunks: "I wrote this song in 1969!"
Hank's advice for fellow TAXI Members: "keep on writing––and don't give up. The placement on this song took 48 years to make––but it FINALLY happened!"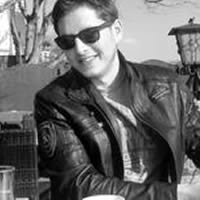 Steve Baruah – Ebensee, Austria
We just heard from TAXI member Steve Baruah who let us know that he got his first placement through TAXI! One of Steve's electronic pop instrumentals was forwarded to a Music Library that ended up signing the track. A couple months later, he learned that the cue appeared in an episode of Catfish (MTV)! "The library also asked if I had any other cues in that genre. I have since signed 13 cues to [it]," Steve says.
Steve tells us that "my favorite thing about TAXI is the Forums. I don't think you will find anywhere else with such a wealth of knowledge, where the people are really happy to help you! I've learnt more there than anywhere else. Access to high-quality listings and feedback from industry pros on the returns aren't bad either!" Congratulations, Steve! We hope to hear about many placements in the future!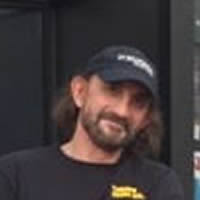 Mike Bishop – Brockton, MA
We're always elated to hear when our members' music recorded back in the day finds a place in the present. TAXI member Mike Bishop was courted by RCA and Atlantic records in the past, but was unable to commit due to his circumstance at the time. In 2016, he joined TAXI and started submitting his music to our industry opportunities. As the result of a TAXI Forward, Mike's music was signed to a phenomenal Music Publisher!
Mike says that "TAXI has definitely given me the opportunity to have my songs brought to the attention of people in the music business who can give me feedback and possible writing deals. The critiques add to my knowledge of what is current, and I am trying constantly to update my songwriting to fit the listings that are posted." Keep writing, Mike!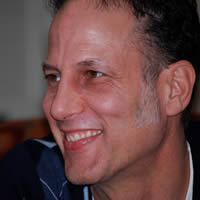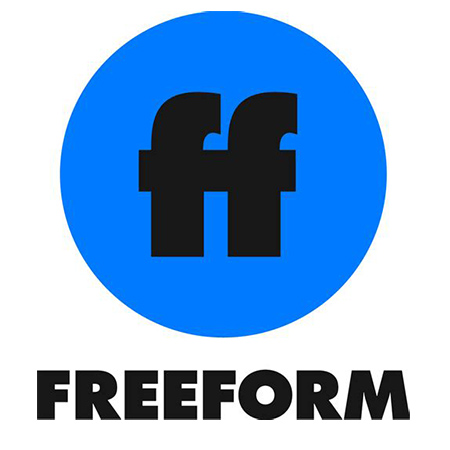 Scott Hanson – Cleveland, OH
We were so excited when we heard that TAXI member Scott Hanson has recently had his song "Terrified" played for more than a minute on the Melissa McCarthy-produced show, Nobodies(TV Land)! Scott's work has also been featured in Kevin from Work (Freeform) and Halt and Catch Fire (AMC). All of these placements were the result of being forwarded to an awesome Music Publisher through a TAXI Listing!
Scott says, "Thanks to TAXI, I have been able to make the connections I needed to get my work out there and in the mix. TAXI was well worth every penny I have invested." We're so excited for all of the success Scott's had and will have in the future! Keep up the amazing work!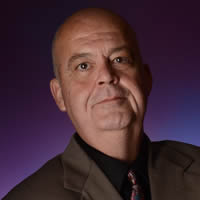 Kurt Kreimier – Clermont, FL
Attending the TAXI's free, yearly convention, the Road Rally, is one of the best ways to network and create connections with Music Industry Companies; and Kurt Kreimier has definitely taken advantage of that! This year, Kurt's music was featured in the feature film John Wick 2 (Lionsgate) through a Music Library that he connected with at the Road Rally! His material has also been in two other movies: Rob Reiner's Being Charlie (Castlerock Entertainment) and John Wick (Thunder Road Pictures).
Kurt tells us that in addition to these movie placements, he continues "to see new domestic and international placements each quarter through publishers that I developed relationships with through TAXI." Recently, he's had placements on a few TV shows: The Detour (TBS) and Still the King (CMT)!
Kurt's favorite thing about TAXI is the Road Rally. He says that "it provides a great opportunity to learn, network, and develop relationships and friendships with the people who can get your music placed ... were it not for TAXI and the Road Rally, none of these successes would have happened." Thanks for the kind words, Kurt!