Robbie Hancock - Kitchener, Ontario, Canada Long time TAXI member Robbie Hancock shared with us his most recent successes with TAXI, which came out of a song collaboration with another TAXI member. "This is the first song that Amanda and I collaborated on together. She is a very strong lyric writer and has great ideas that I had noticed through an online songwriting community called GYAWS created by TAXI members, Steven Guiles and Patty Boss. The connection certainly worked in this case as the song we created was eventually accepted by three different Music Libraries! Amanda and I have already finished our second song and we plan on writing a lot more together. There is nothing better than when you just click with another writer. It should be easy and should just flow," Robbie said.
Further discussing his success from being a TAXI member, Robbie said, "I now have my music signed to 15 Music Libraries. Most of the deals came from the friendships and advice of other members in the TAXI community that I can trace back to either the Forum, TAXI TV, or the Road Rally. I was having a conversation with one of TAXI's successful members recently and we were discussing why TAXI works so well. It is like a music university education. If you do the work, listen to the current contemporary charts, and give back whenever you can, I feel that those are some of the most important key elements that I have learned in my short time as a member of this community. Success in my book is to FAIL FAST and use the knowledge you gain from the A&R screeners from either returns or custom critiques and apply it to your future productions."
"TAXI is a no-nonsense kind of company. The connections and relationships are real and I have experienced so much over the last few years that I never thought possible. TAXI gives you the opportunities to get your music in front of the people that matter. You can even meet them face-to-face at the Road Rally every year, and it's free with your membership! If you are serious about your music and don't give up easily then there is no better company out there to help you get your music heard, signed and placed. Big shout out as well to Robin Frederick whose books, Road Rally presentations, and advice have helped me to climb up another rung on the ladder. Thank you, Robin!"
"TAXI is honorably lead from the top down and Michael Laskow, the staff, and the member community of good people have changed my life. I look forward to what the future has in store. Thank you, TAXI!" Robbie said.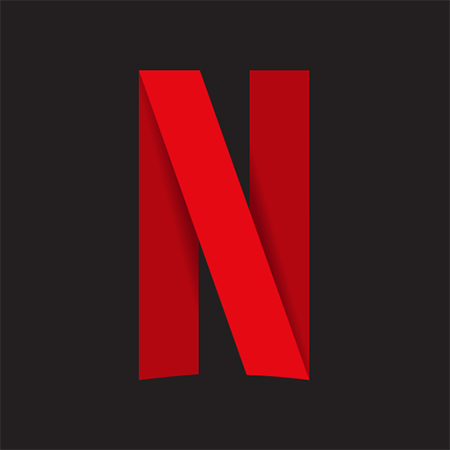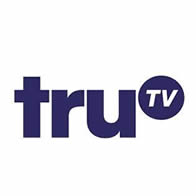 Michelle Lockey - Germantown, MD Michelle Lockey expressed the importance of networking through TAXI to be successful. She explained, "Most of my music placements, like in The CW's Reign, Netflix's Longmire, and TruTV's The Hustlers, were the result of building a relationship with a Music Publisher through a TAXI Forward a few years ago. We then met at the Road Rally and formed a business relationship. Now we are friends, and the Music Publisher and I talk regularly and he sends me regular requests. Each request that I get, I will then contact co-writers and we get to work. Most of the time he accepts the songs we create, and now I am seeing these songs placed in prominent shows! We have built a relationship all because of meeting him through that Forward."
?She continues, "The Young and the Restless placement on CBS was the result of a TAXI friend introducing me to another Music Publisher. I also signed several songs to another Music Library this past year, which has gotten numerous placements for TAXI folks."
?"I like the supportive relationships that I have formed over the years by interacting with people through the Forums and the Road Rally. I have become friends with so many people, who are also my co-writers and producers and the bonds that we have are great! This TAXI Tribe constantly supports each other on this musical journey and it is great! This year I have had the most placements ever, and I hope this trend continues as I make more music and more relationships. Thanks, TAXI!"

Russell Landwehr - Pleasant Hill, OH "This year went really well for me musically. I signed to three more Music Libraries. I got four decent (quarterly) Royalty payments from BMI. And I now have over 300 titles signed to various Music Libraries. All of it thanks to TAXI," Russell said.
"Earlier this year a TAXI forward of some Hip-Hop cues turned into a signing with a hard-working high-quality Music Library from Canada. I now have quite a few cues signed with this company including Tension, Ambient, Hip Hop, Trip-hop, Chill, and Punk. And I'm continually signing new cues with them," he continued.
"In August this year, I got a phone call from the owner of an A-List Prestigious Music Library in greater LA. TAXI had forwarded some crime show music to him about 10 months earlier and he loved the stuff. On the phone, the owner was telling me he gets so much music that it takes a lot of time to go through the things that get sent to him... so that is why it took him a while to get to me. However, it's a non-issue for me ... After all, he signed my stuff!"
"You know, this is something we hear often. Many months and even YEARS later a contact will come through from a TAXI forward. This is just the way this industry works. The trick is to just keep making music and getting it out there. The rest will take care of itself. There's no sense staring at the phone."
"At any rate, now I've got the go-ahead from this company to regularly submit more crime show cues. This is something I really like about TAXI as an A&R company. Signings from TAXI Forwards become relationships! I think this is because the companies that list with TAXI are first vetted by TAXI for quality and professionalism. Then the screening process puts quality composers, writers, and artists in touch with these people. The result is an on-going relationship that can be nurtured and 'leveraged' for success. Not just TAXI members' personal success, but the success of our business partners as well."
"It's like TAXI is this special high-quality networking conduit. And while the relationships created through the Listing/Screening process are gold, there is MUCH more to this TAXI 'networking machine.' The TAXI Forum is a worldwide 24/7 place to hang out with like-minded people at varying stages of success in this industry. This network of fellow composers, writers, and artists is a resource like none other. It's a place to develop ideas, increase knowledge of the industry, improve your craft, and find collaborators who are on the same path as yourself. Another networking gold mine is the TAXI Road Rally. It's the Big Daddy of the TAXI 'networking machine.' This four-day event is networking cranked UP! Not only do TAXI members (and guests) get to hang out with their fellow members in person, but we also get to hang out with, rub elbows with, and talk with some of the best and most outgoing Industry Pros. The TAXI Road Rally is so inspiring and impactful that you will find members planning the next year's attendance immediately after arriving home."
"I can't imagine how I could EVER have made as many contacts as I have through the TAXI Networking Machine. TAXI is the most significant vehicle I have on my road to continuing success," Russell said.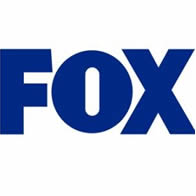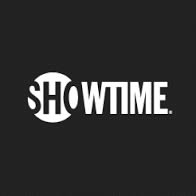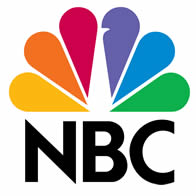 Axel Bauer - Vienna, Austria Axel Bauer got in contact with us to tell us all about some recent music placements through TAXI. He said, "I got a connection to a Music Publisher because of a TAXI Forward. I encouraged my co-writer Nick Moxsom to submit some of our songs to them. From this, one of our songs together was placed twice in the same show, Grandfathered on FOX, just a few weeks ago. In addition, this past year I had music placed in Showtime's Shameless, NBC's Chicago Fire, ABC's Revenge, ABC Family's The Fosters, ABC's Blood and Oil, and an independent documentary called Not Black Enough."
"There is so much good about TAXI, I love the way TAXI motivates their members and encourages them to learn. It's all about 'you can do it.' If you are not there yet that's no problem you just need to learn it. That was an eye opener for me. TAXI knows what works and gives me hope and helps me to stay current."



Randon Purcell, Sandy, UT We were very pleased to hear about Randon Purcell's three recent placements. The first two were short background cue usages in Hotel Impossibleon the Travel Channel and Dallas Car Sharkson Velocity. Those deals came about from a Music Library deal that Randon landed through a TAXI listing last year. After signing his track, "Cinema Dubstep" as the result of submitting to a TAXI listing, he ended up signing another 20+ Cues with the company over the past year. The third placement came about after Randon received a few forwards from TAXI for some tension underscore cues several months ago. All three tracks he submitted were forwarded, and the Music Library took them all. Additionally, the company ended up asking for more, and since then, Randon's signed another eight Cues to their catalog. Additionally, in the past few months, Randon signed over a dozen tracks to a few more Music Libraries, all thanks to TAXI. In the past 16 months, TAXI has gotten Randon's music into five different Music Libraries: three in the United States, one in Canada, and one in the UK. Randon feels that, "None of this could have happened without TAXI!"
Randon noted the value of TAXI beyond his successful deals by saying, "I love the listings and the honest feedback from the screeners more than anything. Rejections just fuel me, and almost every time I've had a rejection I have taken the reasons and fixed those things in my music. And guess what, almost every time I submit those same, fixed tracks for other listings, they end up getting forwarded. I have improved so much in the past year just because of the TAXI process."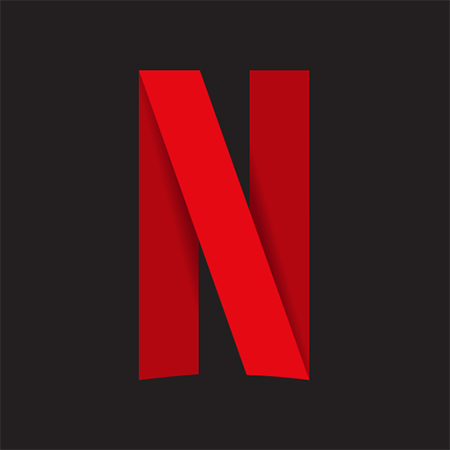 Bob Mete, Earlysville, VA We caught up with TAXI member Bob Mete who told us all about his most recent placements from TAXI and about his experience at this year's Road Rally, "What a wonderful way to end this year's Road Rally than by being notified that I got my fourth placement this year on ABC's hit show Nashville. This was my ninth Road Rally, and by far it was the best. I remember Michael on stage at my second Road Rally playing a simple piano melody, and then a simple guitar melody.... then he asked how many of us could do that. We all raised our hands, and he said, 'Well then you can write for TV & Film.' With that encouragement, I was off to the races."
In the last year, Bob's Jazz tunes have been placed on four episodes of Nashville, ABC Family's The Fosters, ShowTime's Ray Donovan, HBO's Silicon Valley, Netfilx's hit series Hemlock Grove, and two movies Any Day and Adult Beginners. In the last month, Bob was notified that another one of his Jazz piano pieces was going to be played by a Jazz musician on camera in an upcoming episode of The CW's The Originals. Bob has these final words about TAXI, "I can't praise Michael and the TAXI staff enough for all of their hard work. Without TAXI none of my musical successes would be even remotely possible."

Larry Magee, San Antonio, TX Larry is a new TAXI member who joined in late December 2014 and submitted his first instrumental cue in February 2015. He told us about his experience with TAXI in his first year saying, "I've had a total of 33 submissions forwarded this year. I signed my first cues with a Music Library at the end of May from a Reggae listing and they also signed several other Cues in my portfolio. Another TAXI submission led to me getting several Cues signed with another Music Library, as well. I've also signed a lot of Cues with a few other Music Libraries that I contacted myself (after learning the ropes from TAXI).
"I joined TAXI knowing absolutely nothing about composing for Film/TV. One of the first things I did after reading Robin Frederick's great book, was to get a custom review on an Instrumental to see if I was doing the things Robin talked about like edit points, etc., right. I also was a very active user of the TAXI Forum. I had a ton of detailed questions and really got wonderful advice there. I always watch TAXI TV and I've learned a lot there, too.
"The thing I like most about TAXI is everything! I'm retired and can dedicate long hours to composing and producing. TAXI's focus on education has brought me up to speed quickly on everything from composing, working with libraries, contracts, mixing, etc. I'm signed up for year two and I'm really looking forward to both the submissions and the rejections because I've found that I can tweak the rejected songs per the advice of the screeners and get them placed with libraries that already know and love me."



Ron Kujawa, Glendale, AZ Ron Kujawa was excited to tell us about his successes using TAXI by saying, "I recently found out I have a 44 second placement of a happy acoustic cue in Becoming Us on ABC Family! The placement came about through a Music Library I've been working with for a few years now. My relationship with them started as a direct result of a TAXI forward. This same Music Library also got me four placements in MTV's Catfish in the last few weeks!"
When asked about the benefits of a TAXI membership, Ron enthuses, "What I like most about TAXI is the community. I joined TAXI for the opportunities, but quickly realized that there is even more value in connecting with like-minded people with similar goals. It is one of the most generous, encouraging supportive group of people I have ever come across. I get a similar feeling around TAXI people as I do around my church family, and I mean that in the best way possible. :) Another great aspect that I love about TAXI is the educational component. Between the Forum, TAXI TV and the Road Rally, I'm not sure where you could go to learn more about this business. And the first two of those are free!"

Casey Hurowitz, Washington, PA Casey Hurowitz gave us some great insight into the perks of collaborating with fellow TAXI members. Looking back on his collaborations, he had this to say, "Collaborations with TAXI members have yielded fantastic results! I met Bob Mete quite a few years ago on the TAXI Forum and then at the Road Rally. We started a co-writing partnership this past year that has yielded four piano tracks being placed with a very credible Music Library. Bob and I continue to create new tracks and I am very lucky to work with someone as talented as he is-an amazing writer, producer, and piano player. Over the past year or so I've also signed songs to Music Libraries that were co-written with Scott Free and F-M Cossey, Singer-Songwriter songs co-written with Joshua Coleman, and Indie Folk songs with Nathan Nasby and James Carvalho, and in the past many co-writes with the incredibly talented Paul Otten as well.
"What I love about TAXI is the whole 'TAXI experience'—listings, reviews, community, relationship building, etc. TAXI has so much to offer if you embrace the whole experience including the TAXI Forum and Road Rally. Solidifying relationships at the Road Rally has been a key to success. I currently co-write with many TAXI members."


Edgars Dzenitis, Latvia
Edgar's success story shows that no matter how far away you live from Hollywood it only takes one Cue to be noticed by a Music Library, and they will most likely come back for more. He wrote, "About a year after I joined TAXI, an EDM composition I submitted was sent to a Music Library that loved it. When I signed my first contract with them, they added 15 of my instrumental compositions into their Music Library. Within a year, I was constantly sending my best compositions in a variety of styles as well as created new ones, as requested, for specific TV shows. One of those TV shows was MTV's Catfish. I created several tension pieces, and one of them was selected for the show!
"I want to express my sincere gratitude to TAXI. They are true leaders in the music industry, providing help in any aspect, including forums, and latest music trends. This has helped me to progress in this tough industry, which would not have been possible without TAXI.
"Although, I started with EDM, at this point I feel comfortable creating Hip-Hop and Hybrid Orchestral compositions. I am looking forward to this new journey, as long as I know the TAXI is there for me!" he said.

Martie Echito, Ontario, Cananda
Martie let us know about his recent success thanks to TAXI by saying, "I submitted three songs to a TAXI listing for 'authentic old songs or instrumentals that date from 1939 to 1989.' All styles [were needed], but they wanted the original recordings, not recently recorded ones that attempt to sound like they were old. Since I had a closet full of old recordings from the late '70s and early '80s, I submitted three, and the Publisher picked one. After talking with the Publisher, I sent them more songs and they accepted seven others. These are songs that I never thought would see the light of day, very dated, not useable in today's market, but according to the Publisher, perfect for 'period pieces' in TV and Film. I've had many forwards over the years, one that led to a deal with a Music Library that placed 10 songs on the MUZAK playlist. From that connection, I've signed deals for several songs with the same company.
"What TAXI helped me do early on, was to detach myself from my songs and not be afraid to accept the helpful hints and honest criticisms from the A&R staff. Most importantly, I learned to be REALLY specific with matching the requests of the listings. And the TAXI Road Rally? Well...if you attend one and don't get totally inspired to be the best you can be, then you shouldn't be pursuing music at any level. It's an AMAZING event...and, oh yeah... it's free!" Martie added.


Jerry Brunkala, Oceanside, CA
Jerry shared with us his networking successes from the TAXI Road Rallies and the deals and relationships he's gained from attending over the years. "When I returned from the Road Rally this year, I noticed that my PRO listed four placements for me in the third quarter [of 2015] for MTV's Catfishseries. One episode used two of my cues. I am in that Music Publisher's catalog because of a relationship I made with a successful TAXI member initially on the Peer-to-Peer section of the TAXI Forum, and in person at my first Road Rally a couple of years ago. Additionally, as a result of meeting a talented composer and producer in person at this year's Road Rally, I completed my very first collaboration, and we are in the final stages of finishing a second song.
"Without the Road Rally, the TAXI Forum, Michael Laskow and his talented staff, none of this would have happened. Being a member of TAXI has been a wonderful experience and has put me in contact with so many talented and generous people."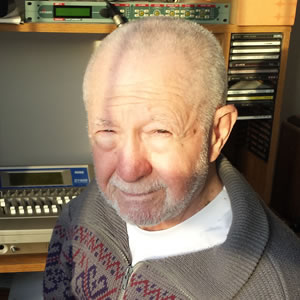 Peter Sivo, Middletown, NY
"I'm in my 93rd year of life and I've been a TAXI member for over 10 years. I am very happy that I did not miss the chapter of life that TAXI influenced." Those inspirational words are from TAXI member Peter Sivo. Peter told us about his most recent placement which was on HBO's hit show The Leftovers. Peter says, "This placement of 'No Heart For Love To Know' was part of the deal I made with a Music Publisher who placed a listing with TAXI for old vintage masters. TAXI chose my submissions and I signed a deal for 35 of my masters which are 40 and 50 years old!"
In addition to that great use, Peter has also had some other great placements including: AMC's sci-fi hit The Strain, USA Network's original show Suits, the Canadian sitcom Young Drunk Punks, MTV's teenage comedy Awkward, Lifetimes' Witches of East End, and two feature films L.A. Slasher, starring Mischa Barton and Andy Dick, and Loitering With Intent with Marisa Tomei and Sam Rockwell. This is just a small sample of Peter's list of 18 total placements so far!
Peter concludes by saying, "Listen to this pleased passenger, hail a TAXI and get on board!"


Ken Morrison, Bellevue, WA
We were very pleased to hear about Ken Morrison's latest placement. Ken's song "America, We're Standing By" was recently used in two episodes of the WGN popular series Manhattan which aired in October. Ken says, "About five years ago, I was introduced to a Music Library through TAXI. Since that time this Music Library has made me thousands and has placed several dozen songs in high profile films and TV shows. This most recent placement was my 110th!"
When asked about the benefits of a TAXI membership, Ken enthuses, "The biggest benefit I've found through TAXI has been the networking through the Road Rallies. In addition to meeting Music Library owners and getting tips from those with a history of placement success stores, I have met collaborators from Philadelphia to Austin and from San Francisco to Nashville. I approach others with a very simple, one line message, 'I'm a good lyricist...if you've got good melodies in search of lyrics, here is my email address.'"

Gareth Ebbs, Dublin, Ireland
"I didn't imagine myself composing post-rock for libraries but then again, nothing has happened like I imagined it would," said Gareth Ebbs who recently signed a number of tracks with a great Music Library. Gareth told us how the deal happened, "The deal with the Music Library came about after I submitted a track to a post-rock listing a few months back. The Library contacted me and I submitted a track and began work on some more material – which got the thumbs up too. I'm just really happy that it's my first Library deal directly through TAXI! I wasn't sure if my styles and genres would find a home here at all but I'm happy to haven been proven wrong."
Gareth told us what he attributes his success to, "I really do put a lot of my success down to the advice, support and wonderful humor of the TAXI community – which is worth the membership fee alone. You cannot put a price on it. There are many skeptics that I've met, especially in my part of the world (I'm from Ireland, in case you didn't know) – and it's nice to be able to show them that things can happen. Viva TAXI – see y'all at the Rally!"

Tom Marsh, Modena, Italy
We got in touch with Tom Marsh to find out about his latest deal with a Music Publisher. Tom explained, "The deal came from a Publishing listing that was looking for some up-tempo/quirky rock songs. All three of the songs I had pitched were chosen by TAXI and the Publishing company wanted all three. They have since taken another and are currently checking out other similar ones, so the number may rise." Tom says proudly, "Overall in the past three months I have had eight tracks chosen by TAXI!"
Tom also had some nice things to say about the screening process, "TAXI is a great way to hone your material and get it out there and critiqued. Even if a track is not chosen, this is obviously disappointing, but the feedback is generally very useful and allows you to improve your work and increase your chances of getting pitches."

Robert Coe, Gothenburg, Sweden
It took a couple of months for Robert Coe to sign a Music Library deal through TAXI. Robert told us how it happened, "I recently signed one hybrid trailer tune and one classical trailer tune to a Library based in the United Kingdom. It's my first placement through TAXI but I am super pleased, as I have only been pitching my music through the service for about two months. I pitched the tunes individually to two separate listings through the website and what do you know, they both got picked up!"
Robert relates how TAXI listings keep him focused and motivated, "I am finding that working with TAXI is really helping me to stay on track with getting pieces completed due to the deadlines given. Plus, it helps to know that the pieces I am composing are getting sent to someone that is looking for that specific style/genre/etc."

Marlene Glass, Valley Stream, NY
We recently got in touch with TAXI member, Marlene Glass to hear about her success stories with TAXI. Through TAXI's services, Marlene has been able to sign two non-exclusive Publishing deals to date. She was contacted by one Publishing company after they discovered her music from a TAXI listing. It only took two weeks for them to offer her a deal. Since her deal is non-exclusive, she was also able to sign another non-exclusive Publishing contract with a second company that was interested in her music they obtained through TAXI. Marlene is able to benefit from multiple Publishing deals and continues to post to TAXI listings and seek career advice from TAXI.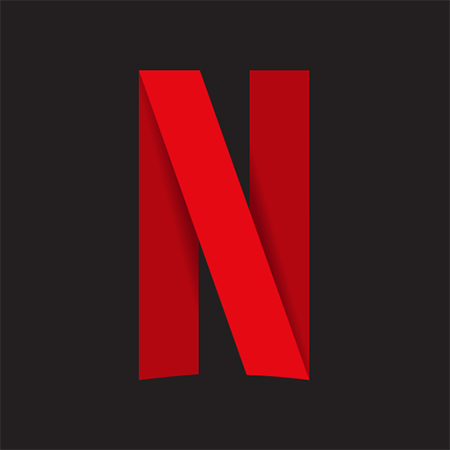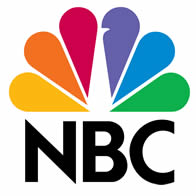 Frank Longo, Toronto, Ontario, Canada
We were excited to hear from Frank after he signed a Publishing deal recently, Frank said, "I have been a long-time TAXI member and through TAXI I was lucky to have secured a multi-song Publishing deal with a large Publishing company out of Los Angeles. That connection has resulted in songs placed in several TV shows including AMC's Breaking Bad, Netflix Original All Hail King Julien, Tony Hawk's Ride Channel on YouTube, as well as feature films including Freaks of Nature (starring Vanessa Hudgens and Denis Leary), The Wedding Ringer, Cyrus, and Crazy Stupid Love.
Over the years, Frank's two music projects, "Frank Longo" and "The Longo Brothers," have had several top 10 songs in Canada and have consistently earned performance royalties from media all over the world. Many of his songs continue to be used worldwide as background music for commercials and television shows including, NBC's Up All Night, Saturday Night Live, and Prime Suspect; USA Network's In Plain Sight; and E!'s Keeping Up With the Kardashians.
Frank gives his praise for TAXI when he says, "TAXI is not only a tremendous vehicle for songwriters to have their music exposed but there is also great value in having songs critiqued by professionals in the industry. Their guidance has definitely assisted me in song-crafting."



Charles Hurowitz, Washington, PA
"A few years back I had a TAXI forward to a Music Library that led to placements on two episodes of Becoming Us on ABC Family. The Music Library signed some of my tracks and that was the start of a long relationship. Since then the Music Library has been accepting more tracks on a regular basis. Similarly, I've had other placements from one TAXI forward that led to me regularly sending additional tracks to another Music Library. This happened with the show 10 on Top on MTV. Sometimes all it takes is one forward to the right library to get things really rolling!"
Charles has also learned the value of collaboration from TAXI. After meeting fellow members at the annual Road Rally and getting to know them through the event, Charles developed a working relationship and started collaborating with a few members. These collaborations have led to several successful placements. As Charles puts it, "It just shows the power of networking with your fellow members! If it wasn't for attending the Road Rally, this would never have happened."
"I love TAXI because the listings are so motivating to keep us writing and writing for what's currently in demand. Every forward can be the start of a vital relationship for the future. It's not only about the track(s) that were forwarded; it's what it can lead to as demonstrated by my above successes. And NOTHING beats the TAXI community—the road rally, the forum, etc."



Rodrigo Antonio Villaronga, McLean,VA
Rodrigo let us know about his recent success thanks to TAXI saying, "My latest BMI royalty statement was, by far, the largest royalty payment I've ever gotten. My placements included a piece of music on the Discovery ID show Happily Never After which was broadcast in numerous occasions and one on a TV show in Latvia, yes, that would be the country in the Baltic region of Europe. Apparently they used my music a lot in Latvia as it generated over $700 in royalties from ONE piece of music in one quarter alone. I am also now getting royalties for YouTube licensing for several pieces of music, which is nice. All as a result of deals I made through TAXI with several Music Libraries."
"The most interesting part is that both the Latvian placement and the YouTube placements are for pieces of music I signed with a Music Library over eight years ago. They had generated small amounts of royalties over the years and it has now snowballed very nicely. So, for those who are impatient and think TAXI doesn't work because they're not becoming rich overnight... it takes time, it takes the right relationship but it does work."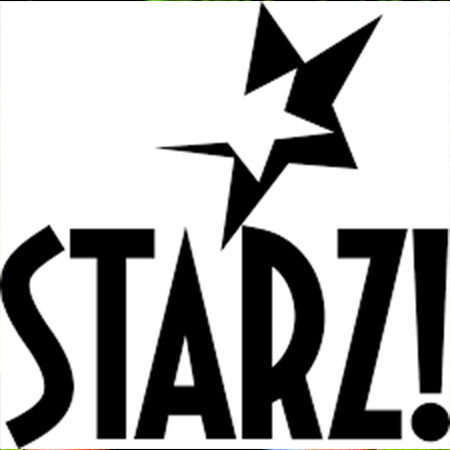 Kurt Kreimier, Clermont, FL
It was great to hear from Kurt Kreimier about his ever-growing list of great film and TV placements. Kurt explained how it all happened, "My placement of two instrumentals in the feature film John Wick starring Keanu Reeves and Willem Dafoe came through a Music Library/Publisher I met while attending the TAXI Road Rally, who later signed some of my music." Some of Kurt's other placements that also came as a direct result of his membership in TAXI include: Comedians in Cars Getting Coffee on Crackle, Magic City on Starz, Finding Carter on MTV, Say Yes to the Dress on TLC, When Vacations Attack on The Travel Channel, and Hollywood Hillbillies on REELZ, as well as numerous placements in a variety of European travel and historical documentaries. Kurt says he, "Presently has music signed to six different music Libraries/Publishers that are a direct result of attending the TAXI Road Rally!"
"My favorite thing about TAXI?" Kurt asks enthusiastically, "The Road Rally, of course!" Ours too Kurt! See you next month!


Joe Dancsak, Malibu, CA
Hip-Hop and Electronic music artist Joe Dancsak, aka DVisionquest3000, has been a TAXI member since 2014 and has already scored an impressive placement. His song "Flow So Cold" was used in the season 4 DVD release of HBO's monster hit, Girls. Joe says, "A Music Library picked up my EDM song 'Everybody Rock the Party' for a non-exclusive deal, to pitch to film and TV after they received it from TAXI. They also picked up the other five tracks from my EP including the Trap/Hip-Hop song 'Flow So Cold.'" Joe went on to say, "I've also had five of my instrumental Hip-Hop tracks picked up by another Library, after TAXI sent it to them, which are being pitched to shows like HBO's news program Vice. TAXI has also forwarded about a dozen of my Hip-Hop and Pop tracks to major and independent labels that I would be unable to reach if not for this service."
Joe continued, "What I like about TAXI is exactly that. Instead of my tracks sitting ignored in an inbox, I know what when I am pre-screened and forwarded [by TAXI] there is a better chance of the A&R person taking an actual listen. They are actually in need of the material, and actively looking for the music I've sent in."



Danny Infantino, Pinehurst, NC
Danny Infantino has had a banner year. Danny has garnered some impressive placements, including the instrumental track "Odessa Waltz," which appeared in the broadcast network show, CBS's NCIS, and "Skid Row Smash And Grab," which was placed in Red Oaks (debuting on Amazon this month). Danny told us that, "A Music Library that specializes in vintage songs and recordings signed a bunch of my older music a couple of years ago. My relationships with these Libraries are solely due to TAXI."
Danny went on to describe what impresses him about TAXI, "From old songs to newer instrumentals of various ilk, I've developed a very nice catalog of signings and placements with many Music Libraries, again thanks to TAXI. Valuable input from TAXI rejections has helped me to focus in on what's right for a certain pitch. I'm a long-time member and fan!"
We're your fans too, Danny! Congratulations!!


Michael Mazzei, Pittsburgh, PA
We were elated to hear that Michael Mazzei got the break he was looking for when he submitted songs for a TAXI listing looking for vintage recordings. Michael enthuses, "I am a member of a family singing group who've been writing and producing our own material for many years. We've been answering TAXI pitches for quite a while, we had a few nibbles, and were put in catalogues, but we never got a 'bite.' Then, we answered a listing for songs written and recorded in the '70s and '80s. This led to 'the bite' we were hoping for! A Music Library accepted one of the songs forwarded to them by TAXI, and subsequently, bought five of our songs. They have placed one of them in a Canadian Show for syndicated and international broadcast, and another in an episode on Amazon's new show, Red Oaks!"
Michael went on to say, "TAXI is wonderful! Our old songs would have remained on the shelf, still collecting dust, considered 'outdated' in today's music market. But, thanks to TAXI, our material has been given new life. If you stay with TAXI long enough, you're bound to find a pitch that will fit! All I can say is DON'T GIVE UP ON TAXI. I'm so glad I never did!"
We're glad you didn't either, Michael! Yep, patience is a virtue!!