Briand Melanson
is a prime example of how difficult it is for us to give you a timeframe for when and if you'll get a deal based on a Forward through TAXI. His song, "What I Am," was forwarded six times, yet he never heard from back from any of the companies the song went to. The seventh time it was forwarded however, Briand heard back from the
Music Library
within a few days and they signed a deal with him! The Library then asked him to write additional songs, which they also signed within five days of Briand writing the songs! Briand told us, "TAXI is DEFINITELY the number one reason that I've kept writing and improving over the last three years. The TAXI listings always show me exactly what's in demand and current. The feedback I've gotten from the TAXI screeners has been consistently spot on and priceless to me! I've also watched all the TAXI TV shows and gotten so much out of them it's CRAZY! Since I've started hanging out on the TAXI Forum regularly and collaborating with fellow TAXI members, my success has grown immensely with over 30 tracks being signed to various Music Libraries in the US, Canada & Germany. That's just in the last seven months!!!! So thank you TAXI and TAXI members!" </p>

Over the years,
Frank Longo
has established a relationship with a prominent LA-based Music Publishing Company through TAXI. Originally, the company singed 16 of his tracks. Since then, several of his songs have been placed in TV Shows, such as
Breaking Bad
, and feature films such as
Cyrus and Crazy Stupid Love
. Frank said, "TAXI has been a tremendous vehicle in the promotion of my music. I am very thankful for all that TAXI does, especially the feedback from the professional screeners who have made some key comments on how to improve some of my material over the years. [Thank you] most of all for paving the way for a lucrative publishing deal!" </p>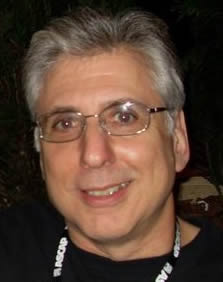 Casey Hurowitz
signed more than 20 tracks to a
Music Library
after initially making contact with them a few years ago. Good things do come to those who are patient! Casey told us that after one of his World Instrumental tracks got forwarded, the library signed the track along with a bunch of other tracks in multiple genres! Casey was reminded of this deal when a cue sheet recently showed up in his ASCAP statement. Turns out that the library placed one of his tracks on
MTV show 10 On Top
. Casey says, "It goes to show you how once you've established a contact due to a forward, anything can happen; TAXI helps you form new relationships and that's the key." </p>

Eight months ago, we ran a listing for a
Music Supervisor
who needed songs about a teenager feeling insecure about who she was.
Amanda Ihle
emailed to let us know that her song "Far From Perfect" got a placement in the
Independent Film
called
Senior Prank!
Amanda also shared that she recently recorded her latest album All Over the World!

John Acosta
just landed his first placement with
HBO's True Blood
. The song played in the July 14 episode, # 605. This has come from signing with a Music Library last year, and meeting my contact from the library at the Road Rally! "Thanks to TAXI for the introduction," John said.
Eight months ago, we ran a listing for a Music Supervisor who needed songs about a teenager feeling insecure about who she was. Amanda Ihle emailed to let us know that her song "Far From Perfect" got a placement in the Independent Film called Senior Prank! Amanda also shared that she recently recorded her latest album All Over the World!
Jeff Greenleaf
said, "All of these recent placements have come from my initial deal signed in 2008, when I was forwarded to a publisher looking for a wide variety of instrumentals for TV. I now have over 800 published songs and have music in over 70 TV shows." Since, we heard from him last, Jeff has had placements on the following shows:
Dogs In The City on the CBS Network; Loiter Squad on Adult Swim; Melissa and Tye on CMT; Keeping Up With The Kardashians Season 7, Kourtney and Kim Take Miami, Married to Jonas, and Holly has a Baby on E!; Shahs Of Sunset on Bravo; Love & Hip Hop; Couples Therapy, Single Ladies, I'm Married to A..., Black Ink Crew, and Making Mr. Right on VH1; Snooki & JWOWW, Catfish, Washington Heights, Girl Code, Girl Get Your Mind Right, Totally Clueless, and True Life on MTV; Cat Cora: Kitchen Interrupted on OWN; and Love Games-Bad Girls Need Love Too;
and
Tanisha Gets Married on Oxygen
. "The professional relationships I've made through TAXI have paved the way to a career in music I only dreamed about. It's up to me to continue this success by consistently challenging myself to improve and stay competitive. With TAXI, those opportunities are truly endless," he said.

Michelle Lockey
wrote in to let us know about a
Publishing Deal
she recently landed through TAXI. We like this success story because it shows how keeping an open mind, and using the feedback you get on your material can actually help you get it to the point that people want to use it! Michelle wrote, "I wrote a song with [TAXI Member] Paul Otten called 'Say Anything, Say Everything.' It got one forward and many returns, with feedback telling me things like, 'The female vocal needs a more earthy sound, and the tone could be softer and more vulnerable.' I was bothered by my vocal anyway, so l took the advice and re-sang the song, and submitted it to a Singer/Songwriter listing. It got forwarded! The [Publishing Company] called to tell me they really loved the song, wanted to sign it, and also [wanted] to work with me [for] future needs. They said they couldn't wait to get the song out to their contacts! TAXI is the best way to improve your music skills, learn the business, network, and get your music heard by the right people! Every step I have taken with TAXI has propelled me further in my music career. The knowledge I have gained is invaluable."

We briefly mentioned the success of writing partners Derrick Procell and
Brett Ratner
a couple of weeks ago, but this is the story behind their success from Brett!
Brett's relationship with a Music Publisher started as a result from a TAXI Listing back in 2005. Sometime later, the Publisher made a request that caused Brett to partner with Derrick. Together, they have written and recorded 30 songs, which have been placed in dozens of TV Shows, including My Name is Earl, Criminal Minds, Boston Legal, and The Office (series finale).
Brett says about his TAXI experience: "You may be surprised to hear this, but perhaps the most beneficial thing to me about TAXI is the critiques you receive when your songs aren't forwarded. Once an artist puts his or her ego aside and takes the advice to heart, the artist truly has a chance to improve as a writer, performer, producer and engineer. Over time, if you stick with it, you really see the critiques get less harsh, and the number of forwards steadily increases. I honestly feel that the TAXI reviewers can be more picky than the actual music publishers and music supervisors they screen for. In other words, if you can pass the TAXI test, you're ready for prime time. I credit TAXI critiques for improving my musicianship, writing and production not only to the point where I get regularly hired to produce music for television and advertising, but also to teach music as well as perform in professional bands that specialize in corporate events, weddings and casinos. I can honestly say that TAXI helped me grow from a hobbyist to a professional."

Kevin Reardon
has had a lot of success recently! His song "No Other Love" was placed in a
Sony
film called
Mardi Gras
due to a TAXI listing! The song was featured during a party dance scene for two minutes during a big transition point in the movie! The
Music Library
that pitched the song to Sony is now actively pitching Kevin's songs to many more films and TV shows! His songs have been placed on the
CW Network's Hart of Dixie
, as well being pitched through an additional Music Library. He's currently working on more songs for them! Further, Kevin is currently working with a
Custom Music Label
that licenses music to
Film & TV
!
Kevin states: "I have had 17 songs forwarded since January 2012. Several of them led to me getting into dialogues with the listing company's owners - several did not - but the key thing is that these are all people I could not have reached without TAXI's help. I have been a TAXI member for several years. I primarily use TAXI for song submissions and critiques. Although I am very excited about the Forwards and placements I have gotten from TAXI, the most important thing for me is becoming a better songwriter and I think the feedback I get from TAXI has been a huge help to me in improving my writing and also enhancing my understanding of how to be more successful in placing my material to clients in ways that help me better connect with them, build relationships, and enable more opportunities."

We heard about
Gene Baynes
's success directly from the owner of an
Independent Label
that licenses music to
Film & TV
. The Record Label recently signed two of Gene's late '70s Funk songs for a very nice chunk of money! Furthermore, the label's owner sang Gene's praises. Hopefully this means the start of a great relationship! Congratulations, Gene!

Mark Miller
was another one of those guys we mentioned recently who had his song placed on
The Office
series finale! Here is his story:
"Years ago, TAXI forwarded my music onto [an owner of a Music Library]. In turn, [the Library] added songs from my CD called You Were Here. Even more recently, [the company's owner] wrote to me with the good news that one of my songs from that CD, called "Wait For You," was chosen to be on the series finale of NBC's The Office. And, at minute 52 of the show, just as Ryan and Kelly were running away together from the wedding, my song appeared. [It] was the song that played the couple out to commercial. And Bruce Springsteenóone of my musical heroesówas the song that opened up the program again, coming out of the commercial break. So, through many degrees of separation, I got to 'open' for Springsteen on the series finale of a major, broadcast network TV show.
As someone who knew how to write songs, but didn't know anyone in A&R in the music business, TAXI was and is a really worthwhile resource. I submitted a reasonable amount of songs to TAXI. I got a good number of forwards. I didn't always move past that stage, but all it took was [the music library's owner] listening to my music, and all the sudden I had a top connection that I never had before. In very practical terms, my music would have never been on the series finale of a major network show if it didn't first get into the hands and ears of [that company's owner]. And it wouldn't have made it [there] if it weren't first submitted to TAXI. It again took a tremendous amount of passion and patience to get this placement on the part of many. But this was time, energy, and effort that was well worth the expense."

Bob Mete
wrote in to tell us that he was recently notified from a
Music Publisher
that he connected with through TAXI that his Jazz tune "Tell Me" was placed on a
Netflix series
called
Hemlock Grove
! "Tell Me" plays during a dinner scene in season 1, episode 109. Bob said that this placement was the result of a relationship he established during the
TAXI Road Rally
! We LOVE hearing about awesome relationships established because of the Road Rally! Cool! Bob states,
"TAXI rules...Thanks, ML (Michael Laskow) and everyone at TAXI for all your hard work," he said.

Most people who've had success in the music industry preach the importance of building relationships with everyone that you come into contact with.
CK Barlow
is a prime example of why relationship-building is so important! CK told us that her recent success came from a relationship with a fellow TAXI member. He introduced her to a great
Music Library
. CK signed on with the library and has had a number of placements, including six national ads! She now has a custom composing deal with the library and is regularly getting paid for her songwriting. Congratulations, CK! We love when we hear about our members helping each other out! Here's what CK has to say about her TAXI experience:
"I can't say enough good about TAXI. When I joined, I didn't know what a music library was, and I thought I knew what broadcast quality was. Err, not quite! I've learned a ton from TAXI and from the incredibly generous member community. I'm now earning a living from a variety of music-related work, and I have TAXI to thank for giving me the confidence to tryóbut also for helping me see, on a practical level, how it could be done. TAXI serves up a healthy combination of inspiration and realism from which any musician could benefit."

We've said it before and we'll say it again: Patience is everything!
Jon Sorensen
's patience paid off: He knew his tracks were quirky and silly with hillbilly-ish instrumentation, so when he saw a listing that requested rural, campy, nothing too serious, and hillbilly-bent songs, he submitted them to the listing. His songs were forwarded to a
Publishing Company
who signed one of his tracks. Jon asked the company if they needed more tracks and they did! So far, the company has signed seven of Jon's tracks and he is incredibly happy about his amazing connection!
Jon states that TAXI offers many advantages to our members including, "A wide array of opportunities, the free Road Rally, [and] supportive song feedback." He goes on to say that, "By far, what TAXI has been to me is an incredibly rich source of experience, support and camaraderie with TAXI staff and TAXI members. The value of the membership is worth the price." We're glad to hear it, Jon! Thank you so much for filling us in on your success!

Ron Sarja
shared with us about his newest accomplishment based on a connection that he made through at a TAXI
Road Rally
: "I am writing to report that a composition that I wrote called 'Searching for Angels' was chosen to be part of a compilation CD, which was recently released. It's an eclectic collection, which includes Grammy-winning artists and nominees, Juno Award artists, and emerging New Age artists from around the world. I feel very humbled and honored to be part of this spectacular compilation CD. I first met the
producer/publisher
at the TAXI 2011
Road Rally
where she was a guest panelist. We had conversation and I gave her one of my CDs. Well, a musical relationship developed over a couple of years. I feel very humbled and honored to be part of this spectacular compilation CD."

If the name
Terry Blackwell
sounds familiar, it's because he keeps having amazing successes that we just HAVE to share with you! We JUST heard from him, but he continues to have success in
Film & TV
! Apparently
The Animal Planet Network
loves him because they have placed his song "Two Lives" in eight episodes of the TV show,
Too Cute></em>! Animal Planet also has a new TV Show called North Woods Law that has placed another one of his songs too! Further, Terry's song "Bayou House" was placed in an episode of the TV Show Pawn Stars! Terry said, "I continue to be amazed at all of the great opportunities TAXI offers to us. Everything that I do now I owe directly or indirectly to TAXI ... yes ... they ROCK!" </div>

A
Music Library
signed
Robert Hamilton
's Dubstep tracks! "I'm very pleased with getting my first deal within my first year at TAXI. I'm also pleased to let you know that I just got two more tracks signed to this library! The deal came about by a forward from a TAXI Dubstep listing. I was contacted by the owner of the library, and told that they would like to sign the track. After signing that track, they expressed an interest in two more of my Dubstep pieces!
"I am just so grateful to be a part of TAXI. The amount of support, knowledge, and encouragement is unbelievable. From the Road Rally, to TAXI TV, and certainly the Forums, there is such a gold mine of information to be had. [I'm] coming up on the end of my first year, I have experienced more success than I ever imagined I would in that time. Thanks TAXI!" he said.

We didn't hear about
Gary Sredzienski
's success from him, but we did hear about it from his
Publishing Company
! Gary's song "Tony the Barber" just got placed on the
CBS Network's How I Met Your Mother
! The episode aired on April 15.

If anything helped
Jim McShane
get a deal with a
record label
it was the fact that he was patient and waited to submit his song to the right listing. He describes his experience as follows: "TAXI sent a listing looking for songs from the 80s. On a lark I sent in 'Save Your Love for Me.' I always thought it was a good song with a nice dance groove arrangement sounding like the 80's dance hits happening at the time it was written. But it never went anywhere and the years had dated the arrangement. I received notification the song was forwarded but some time had gone by and [I] even forgot about it. I received a voicemail message from [a Record Label] stating he liked the song and was interested in it. I almost thought someone was pranking me. I contacted [my contact at the label] and we signed the deal for the song. Not much time has gone by [and] I just received the notice 'Save Your Love For Me' has been licensed in an episode for the
CW's The Carrie Dairies
. This is a first for me and my co-writer, Lynn. Very exciting! This would not have happened without the connections and relationships TAXI has formed with the industry players. It has realistically given me and my co-writer Lynn access to music opportunities that were not available to us before joining TAXI. Thanks, Mike [Michael Laskow], the TAXI crew and [my connection at the label].

Shane Searles
is having so much success with his songs that he's finding it difficult to keep up with all of the requests for new songs! Not a bad problem, right? First, Shane got his instrumental track "Erasure Mate" signed to a
production music library
in Australia. Then, another one of Shane's instrumental tracks, "Retro-Grade," was signed to a
music library/scoring company
with awesome connections to
music supervisors
. Because of that connection, Shane's music is now getting placed in
Films & TV shows
! So far, Shane has signed five tracks to that library, and he is currently working deals out for two more songs. And there's still more to Shane's success with music libraries! A third library just signed his song, "Love Story, Where Are You Now?" That library signed another one of his instrumental tracks as well and has requested more of Shane's material!

Film & TV music supervisors
like
Craig Marsden
and we do too! In November, 2011, two of his songs were forwarded to a
music publisher
known for placing vintage music into Film & TV. The music publisher liked Craig (everybody likes Craig!) and licensed 20 of his songs for "a sizable fee." Since then, one of Craig's songs has been placed in
NBC's Parenthood
. In addition, another one of Craig's songs was recently placed on an upcoming episode of the
FOX Network's The Mindy Project
! "I now have the motivation and spirit I had back in my 20s, and consider this to be only the beginning. With TAXI, it really never IS too late. Two words sum it up for me when it comes to success with TAXI:
PATIENCE
and
PERSEVERANCE
!! TAXI really works, and Michael was brilliant to have set this up so that all artists, no matter where they live, or regardless of their age, have a real chance of getting heard in this business of music. Thank you Michael and all of TAXI! You guys ROCK!!" he said.

Richard Trevor
joined TAXI in 2011. At the time, he was new to music production and had just bought Logic 9 (studio software). Since then, Richard he's submitted his songs and has been forwarded several times. With every critique he's received, Richard has learned something more to implement to his craft. His response to his songs getting returned is simple: "I take [it] in stride knowing how much I still need to learn."
So what's been happening with his music? Well, in March, 2012, a Music Library made a deal with him for his instrumental blues song "Moore Blues (Remembering)!" Then, in August, 2012, that same Music Library signed his song "Set You Free!" That same month, two more of Richard's instrumentals, "Indulge" and "A Serpent's Tale," were signed to a Production Company/Music Library!
"It's truly gratifying to know that a company like TAXI exists to help musicians like myself achieve our goals. I respect the high bar set by TAXI and I relish the challenge to meet and hopefully one day surpass their expectations. Thanks again, TAXI!" Richard said.

Willy Dalton
has been around TAXI for quite a few years. His recent success is short and sweet, but is very exciting for us to hear about! One of his songs was forwarded, which resulted in the song being placed on a
cable TV show
! Now, he is enjoying what we refer to around the office as "Mailbox Money!" "I'm happy to say I have just received the second
BMI quarterly payment
for a TAXI forward to cable TVó2012 quarter 1 and quarter 2. I don't even know which forward it [was] since they changed the name of the track. Very thankful they kept the original name on the check. Thanks, TAXI!" he said.

Two years ago,
Matt Wilson
submitted to a TAXI industry listing from a successful
Film and TV Music Publisher
. He was excited when his songs were forwarded by TAXI and was even more excited when the publishing company contacted him for a deal. Last summer he was on the road preparing for a show, and he received an email informing him that his tune
"Keep It Together"
was placed on the DVD release of the movie
Hope Springs
. "I've been a TAXI member for a long time. My persistence paid off for sure. I'm glad I stayed with the process ... TAXI really works! Thanks TAXI!" he said.

Last January, one of the Independent Film and TV Music Libraries
Gary Piatt
writes for had a special request for him to provide specific genres of music for an eight-part series called
The Ultimate Guide to the Presidents
on the
History Channel
. The series first aired the week of January 15, 2013 and four tracks of Gary's music were used, and placed several times through the documentary: "
Call to Heroes", "Calculating Doomsday", "Precipice",
and
"Flashpoint."
By Gary's count, there were 10 placements throughout the eight-part series.
"Flashpoint"
was also picked up and used on a
FOX 25th anniversary program
, and the first royalty check for that placement was about 10 times the normal amount received for such placements. "I am living a dream beyond any dream that I could have ever imagined. All I wanted to do was to transition from music as a hobby to a vocation. Little did I know I could write for Film and TV. TAXI provided the catalyst to shape this dream. So thanks again, for all your labors of love on our behalf ... TAXI does work!" Gary said.

Chuck Schlacter
recently told TAXI that he really got some serious networking done at the
TAXI Road Rally
. "I am a huge believer in building relationships. My motto is: The profit is in the relationship, not in the transaction," he said. Chuck has had his dramedy cues
"The Slip Up," "Seems Like A Plan,"
and
"Time Sensitive"
placed on the
Kardashians
. His songs
"Turnback," "Long Necks,"
and
"Taking It Home"
were placed on
Duck Dynasty
. Other placements were on TV shows such as
Toddlers & Tiaras, America's Most Wanted,
and
Giuliana and Bill
. All were the result of face-to-face relationship building at the TAXI Road Rally. In addition, Chuck has had other placements from
Film and TV Music Libraries
into
Scorekeepers
and
Editors Choice
. These were the direct result of being forwarded through TAXI industry listings. "My TAXI membership has been a great way to expand my 'sphere of influence.' It continues to expand by writing for listings, attending the TAXI Road Rally, attending the Nashville TAXI Hang, staying active on the forum, and keeping up with all my friends I have met because of TAXI," Chuck said.