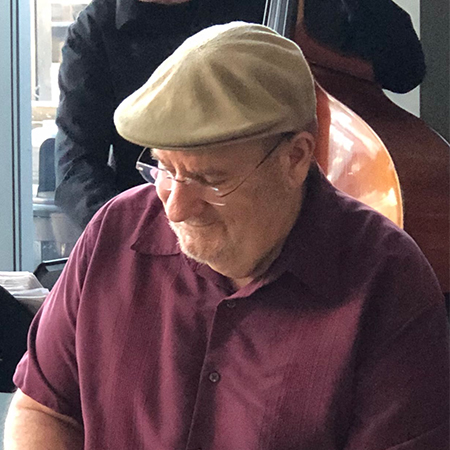 Raymond Manley - Nashville, Tennessee
Raymond Manley is a perfect example of a TAXI member that caught the ears of a well-known music company because of TAXI Music Opportunities that allowed him to be versatile with his music!
"Although I've been a jazz musician for the last 40 years, studying, performing, and writing America's 'classical' music, it was compositions designed to evoke French and Middle Eastern sentiments, that got me noticed," Raymond said.
"I've signed with two different Production Music Libraries and have begun placing my work there."
"TAXI pushes me into exploring musical vocabularies that are new territory. [TAXI] allows me to focus on creating, and leave the knocking on publisher doors, to someone else. In other words, TAXI frees me up to do the things I love and am good at."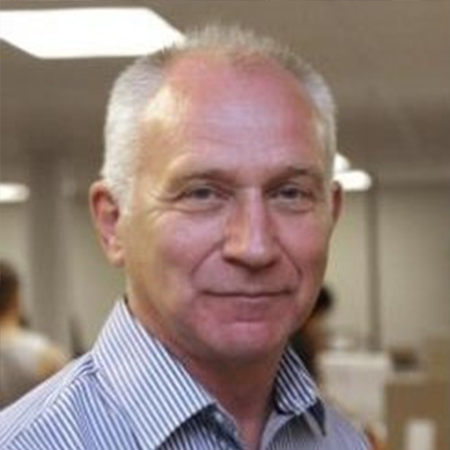 Terry Sorfleet - Yorkshire, United Kingdom
We were able to catch up with Terry Sorfleet recently and he told us that he had four pieces of music signed to a Music Library as a result of a TAXI forward. "It's such a fantastic feeling to finally get the ball rolling!"
Shortly after the annual TAXI Road Rally Music Convention, a music library contacted Terry and ended up signing four of his compositions! "This was a terrific experience and I learned so much in just a few days."
"It put me on cloud nine, but also gave my confidence a huge boost because someone (who wasn't family) actually liked my music. I'm currently working on more tracks for them. Thank you, TAXI!"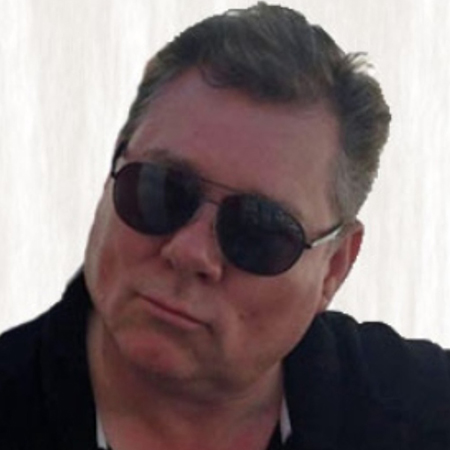 Mark Parr - East Sussex, United Kingdom
Mark Parr updated us on his current success. "I was approached by a Music Publisher through a TAXI forward, and they stated that they loved the track and wanted to sign it. They then received another forward and they also wanted that. They have now asked me to lead an album."
Mark's success with his first TAXI forwards led him to additional music deals. "I had another Publisher contact me, who had received two separate forwards from TAXI. They asked me to write two additional albums. They have signed both!"
From having so many Music Publishers interested in his tracks, Mark has had to decline some offers! Instead of having lots of tracks, but not enough companies interested in his music, it was the opposite. Mark needed to make more music to fit the high demand! "I offered the Publisher an alternative that wasn't already signed and they liked it a lot, and signed that track instead."
"TAXI Music is open, honest, full of integrity, helpful and most importantly can offer a composer/artist a real shot at getting a Sync License."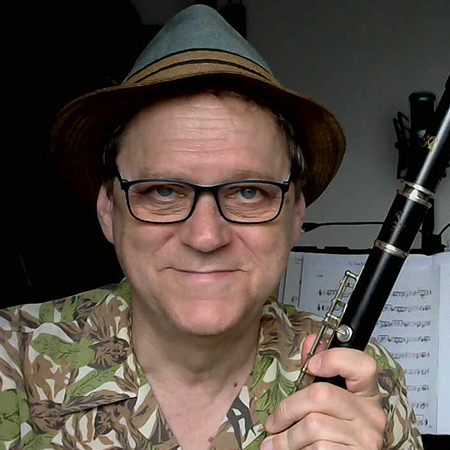 Pierre Veniot - Tuen Mun, Hong Kong
Pierre Veniot has had lots of recent deals, thanks to TAXI forwards! "Got 14 publishing deals from four TAXI forwards, and I have established great relationships with major Music Publishing Companies and Music Libraries."
"My first deal came from a TAXI forward to a well-known Music Library. Since then, I have signed many deals due to briefs sent directly to me."

TAXI has lots of different resources for members like Pierre who want to work hard and succeed with their music. "What I like most about TAXI is the sum of judicious information and music business-related advice you can get from the TAXI Forum and from TAXI TV on YouTube," he said.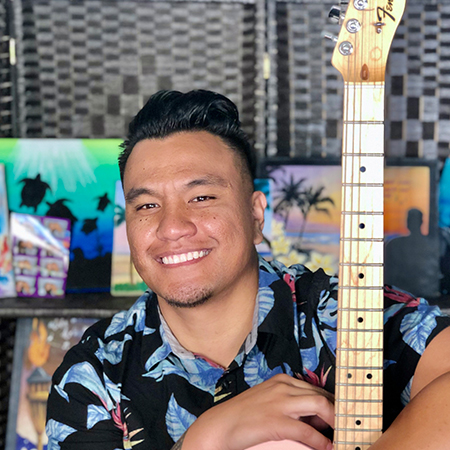 Bo Napoleon - Carson, California
Bo Napoleon explained to us that he "Just signed a Record Deal and it all happened because of TAXI." A TAXI A&R person forwarded my music to a Record Label Executive and here I am about to put out my first single with the label. Thank you, TAXI!"
Thanks to the help of TAXI's A&R team, Bo was able to fulfill a dream of his that many TAXI members have!
"I get a call out of the blue from an A&R Executive and Multi-Platinum Producer, and he loves me. We go back and forth and then naturally we're working on some music. Two months later, I have a record deal!"
"I love the honest feedback. That's the best part about TAXI. Honest feedback!"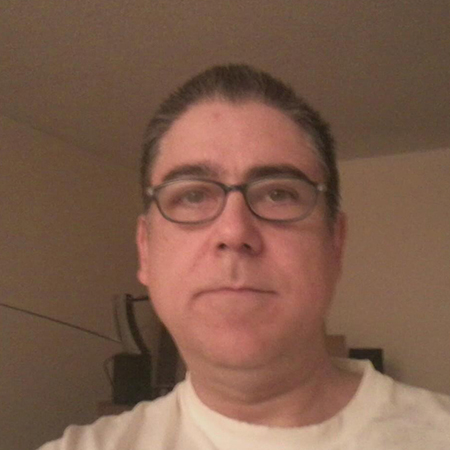 Daniel Weber - Anderson, South Carolina
Daniel Weber has signed multiple music deals through TAXI forwards and has been a valuable member for seven years now.
"I've been offered another exciting Music Library Deal though a TAXI forward!"
"TAXI, next to my family, has been the biggest blessing of my life! Thank you Michael, I couldn't be more proud of you and TAXI for the opportunities you've given me over the years, despite my struggles! TAXI works for everybody willing to do the hard work to improve!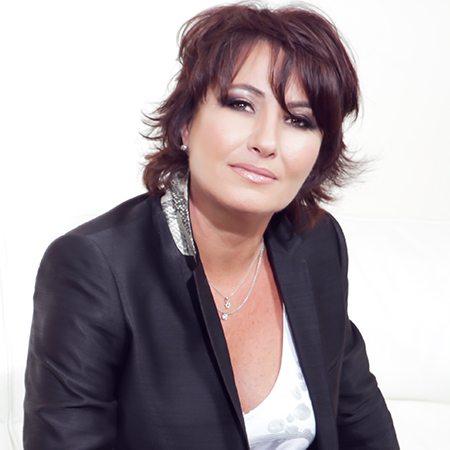 Gaby Mour - Los Angeles, California
Gaby Mour has signed music deals before, but recently she landed two more deals thanks to TAXI!
"I am happy to inform you that I've been contacted by a Music Library that is interested in two of my tracks that were forwarded by TAXI."
"I thank you very much for all these opportunities!"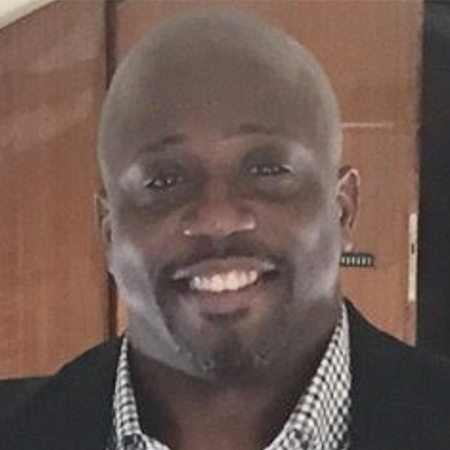 Mickey Dalton - Arlington, Texas
Mickey Dalton just landed his first music placement on the TBS Network, thanks to a Music Library he met through a TAXI connection!
"The placement happened two days after my one-year TAXI anniversary and was a result of someone reaching out to me on the TAXI Forum!"
"Cowriting is where the magic happens! I wasn't initially receptive to the idea, but my first TAXI Music Publishing deal, my first placement; in fact, every piece of music I have signed with a Music Library was a result of cowrites."
"Had it not been for TAXI, I would not have met these people. The educational and networking opportunities within TAXI are the best. Also, talented and established TAXI members are willing to work with newbies, and that speaks volumes about the TAXI culture — I am eternally grateful!"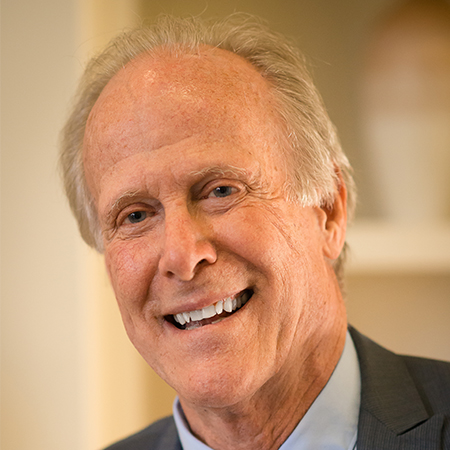 Mark Davies - Harpswell, Maine
We recently were very happy to be able to catch up with active TAXI member, Mark Davies, who signed a music deal with a well-known Music Company for one of his piano compositions.
"None of my songs or compositions are contemporary. The irony is that I do not watch much TV and yet through TAXI my music has been forwarded most often to Music Libraries that feed Film and Television, where the scenes often call for 'dated' music."
"TAXI has given me access to this market that would otherwise be very difficult for me to reach!"

Tamara Miller - Cedar Park, Texas
Tamara Miller has been a member of TAXI for over 10 years, and over time she's been able to build strong relationships with top music publishers, music libraries, and even co-writers! Thanks to the people she met at the annual TAXI Road Rally music convention, her music is featured on a regular basis on the Emmy Award-Winning Show, The Young and the Restless (CBS)!
"I attended a TAXI Road Rally five or so years ago and met a very kind, smart, and talented Music Publisher (who literally should be hosting motivational talks!). We briefly chatted after the panel and I sent some of my music as a follow-up a few days later... They loved the material and I was contracted to compose a bunch of piano/string compositions for the library! Since then, it's been very exciting to see my music being featured on numerous MLB Pre-Games & Interviews with Major League Baseball legends including: The LA Dodgers, NY Mets, Texas Rangers, Houston Astros, Tampa Rays, Diamondbacks, and many other major league teams."
"I've met some incredible co-writers through TAXI and it's been awesome seeing our music evolve. My music has been featured on numerous television shows in Israel, Germany, and Japan, from one of the first publishers I signed with at the TAXI Road Rally."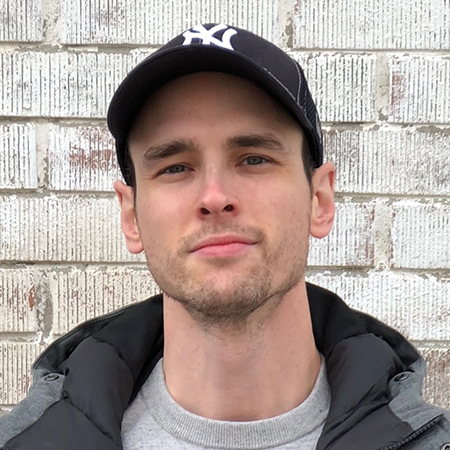 Michael Kirby - Ontario, Canada
We just heard from TAXI Member, Michael Kirby, that he signed his first music deal through a TAXI music listing forward! "I am very happy to say that I landed my first deal for my track titled "Bring it On."
When Michael was asked what he thinks of TAXI, he said, "My favorite thing about TAXI has to be the strong community, not only just between the members, but even the staff too. You really get the feeling that you're all on the same team and want each other to win, you just have to be in the right mindset to receive all the information and grow with it."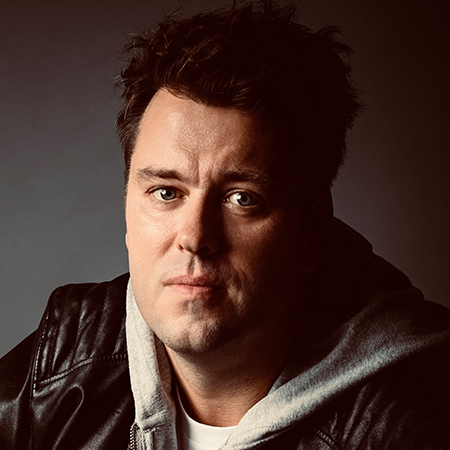 Matt Bantle - Kraków, Poland
Matt Bantle submitted a few of his pieces to a TAXI listing, and eventually all of his music got signed by the Music Publisher.
He explained to us "The publisher later asked for more tracks in the same genre. I was able to send him more tracks he liked. I've developed a great relationship with that publisher in Tel Aviv, Israel and he featured my tracks on various albums."
"The piano tracks I signed with him have been featured in various TV shows around the globe…"
"I would say all the success I'm having is purely because of TAXI which helped me to get my foot into quite a few doors now. What I like most about TAXI is definitely the community and Michael is just great, the way he presents TAXI TV and through his ability to bring 'Newbies' and 'Pros' together."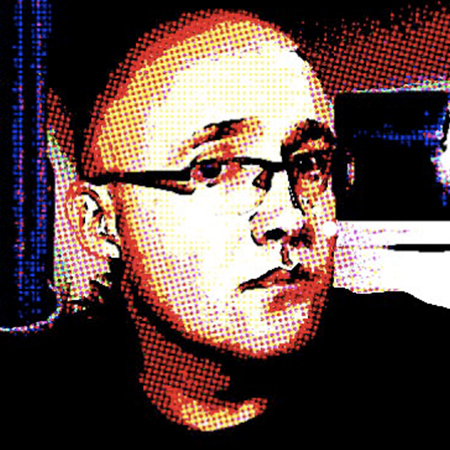 Christopher Jones - Swansea, United Kingdom
Everything on my gradually growing BMI statement originates from TAXI deals.
Christopher explained to us that he had submitted instrumental cues to one of our music industry listings and "Within a day or so of the deadline, the company got back to me requesting everything I had in that style."
"I sent a DISCO playlist of 11 tracks… Within a day we'd completed paperwork…"
"TAXI helps me, as it clearly tells the truth — great, emotionally engaging material is what people need. I'm still in awe after my first Road Rally after seeing so many faces I'd only seen on TAXI TV. Definitely worth flying over from Wales in the UK!"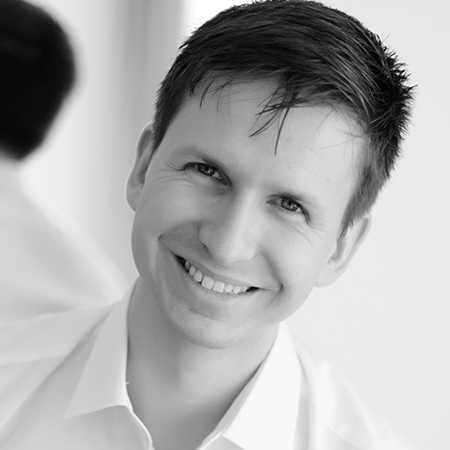 Michal Sinka - Zurich, Switzerland
Michal Sinka caught up with us recently and said that he was connected to a record label through TAXI.
"So far, the deal is for this one track only, but [he] said he would like to get more for future albums. The contract has been signed, stems and alts uploaded, and I can't wait for the album to be released."
Michal also told us that he's been able to form great relationships with music publishers and music libraries in different parts of the world. Through TAXI, he was able to get connected to a top music company in Israel. "[He] reached out saying he liked my track that had been forwarded to him by TAXI in December. Since then, I've kept making tracks for him. Currently, I'm working on my ninth and tenth tracks for them."
"TAXI has really taught and motivated me to just sit down and write, and it gave me a lot of ideas about what to write and how to write it. I'm also an avid fan of TAXI TV, and I learned SO MUCH from Michael and his guests about how the industry really works.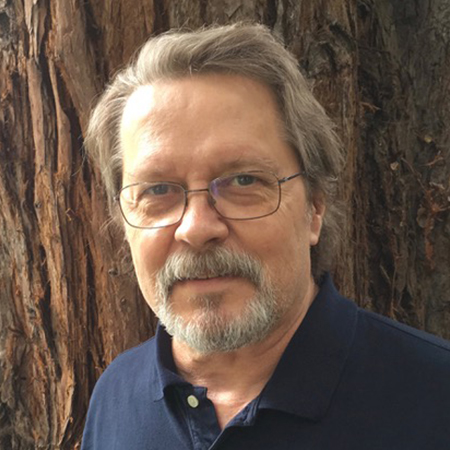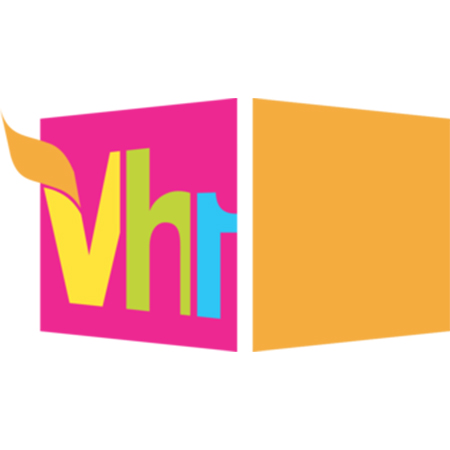 Dean Turner - San Mateo, California
Thanks to many TAXI forwards, Dean explained to us "I signed with a [music] library after a meeting at the Road Rally [TAXI's annual Music Convention], and I have signed with another library as a result of a forward. That [music] library asked for more, and I recently found out that they placed a tension cue of mine in Love & Hip Hop: Hollywood."
Dean explains that sometimes it's hard to break into the music business, but "TAXI listings have given me access to people in the music business that I wouldn't have had otherwise. TAXI TV [on YouTube] is a great resource for information and motivation."
"But the highlight of the year is the Road Rally. It is a wonderful opportunity to meet and hear from experts in various aspects of the [music] industry. It's educational and inspirational, and a lot of fun!"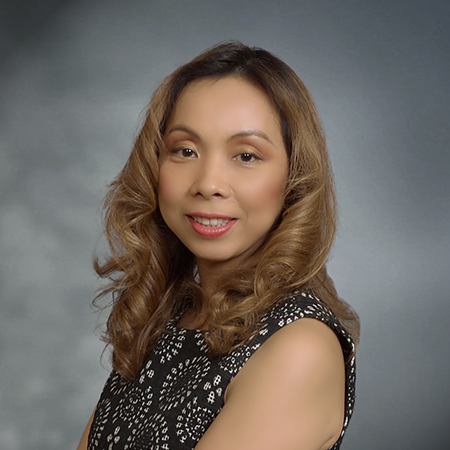 Suzanna Lam - Fremont, California
We recently caught up with Suzanna Lam, "After you [TAXI] forwarded the track to the music library, they contacted me, went through the standard paperwork, and now Urban Fu$e band has signed with that library. We're in the process of submitting other tracks we think would be of interest to them as well."
"I like the fact that TAXI has resources for me to tap into (whether networking, music ideas, production ideas...) and reasonably priced custom critique services. I love the annual Music Convention [TAXI Road Rally]. It has a lot of meat."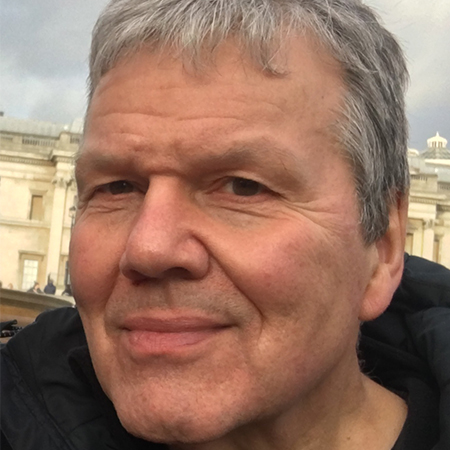 Pete Davies - Gloucestershire, United Kingdom
Thanks to one TAXI music forward, Pete Davies was able to connect with a globally recognized Music Production Library! "I sent him one track and he asked me if I had others, fortunately I had another 12!"
"The very next week, two more songs were accepted by another Music Publisher."
"In the past, I spent years fruitlessly knocking on doors as I tried to make contacts. Now I have a direct path to music publishers and producers, TAXI is my musical highway to success."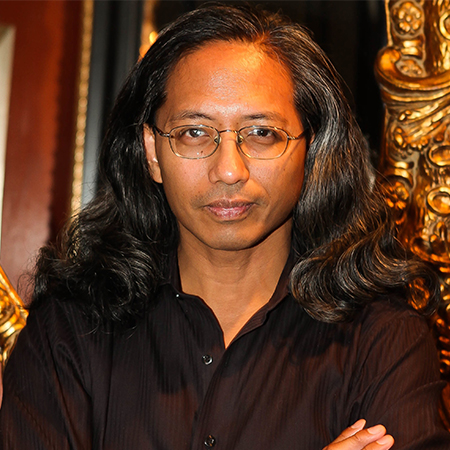 Alexander Dilan - Sarasota, Florida
From just a few TAXI music forwards, Alexander Dilan has been able to sign multiple pieces of music to a Music Publisher, as well as to a Music Library! This is a clear example that one road at TAXI can quickly lead to many more!
"I have signed a contract for 4 compositions in total from a Music Publisher ... and they are asking for more."
"Before this, a TAXI music listing for Asian music was put out, and the TAXI forwards resulted in two of my compositions being signed to a Music Library."
"Thanks for all the encouragement!"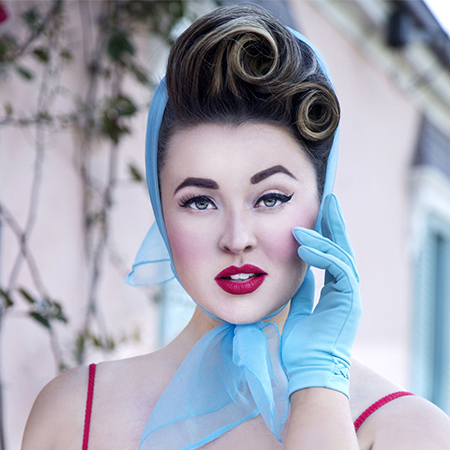 Ashleigh Watson - Point Cook, Australia
We just heard from TAXI Member Ashleigh Watson who let us know that she had two of her songs signed by a Music Licensing Company through a TAXI forward!
"It's not too often I find an opportunity for my music because it's quite niche. It's a retro/Motown/soul sound. When the listing came about a couple weeks back I decided to give it a shot," Ashleigh says. TAXI's A&R team loved her track and sent it on to the company. They "[reached] out immediately to strike a deal and ended up being able to discuss signing another one of my original songs to their library too."
"Sometimes work is hard to find for a musician and I have questioned whether I should set out the membership renewal fee for TAXI for another year," Ashleigh tells us, "but I am always glad that I do because this is now the second placement I have had."
In addition to this success, TAXI has given Ashleigh the tools to clinch a placement on ABC in Australia! "The staff and management at TAXI are genuine about caring for their members, and I feel like a valued professional in their company."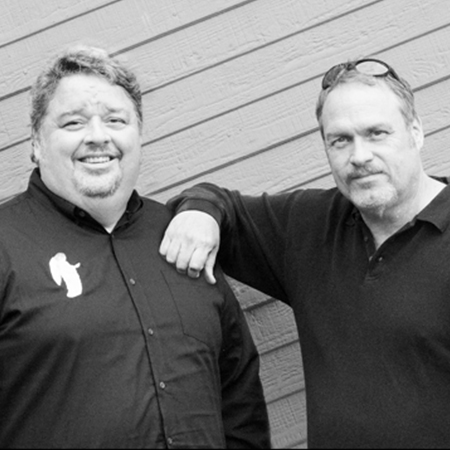 The Mears Brothers - Hermitage, TN
The Mears Brothers have been members of TAXI for over 10 years, and they've been able to forge a lot of relationships with publishers and record labels as a result! We just heard from them that they just got a cut on Young Sheldon (CBS) through a Music Licensing Company they were connected with through TAXI!
In addition to this placement, their music has also been featured in the movies Cop Car (starring Kevin Bacon) and Billy Lynn's Long Halftime Walk and in HBO's The Righteous Gemstones and True Blood––all because of this one connection!
"All of our cuts have been initiated by relationships we have made through TAXI," they say. "We have had cuts in The Young and Restless (CBS) daytime drama through another publisher that we met through TAXI as well…[and] cuts in documentaries through [another] Publisher."
The brothers have this to share with people who are skeptical about TAXI: "TAXI works. You have got to take the feedback they give to heart. Don't get mad; listen to it and try to use it as a tool to help you build your songwriting skills. If you do that, and keep writing and pitching your songs, things will happen for you like they have for the Mears Brothers."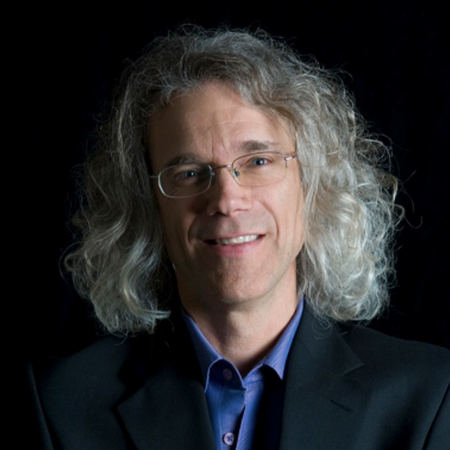 Steve Probst - Riverside, CA
A lot of TAXI members start to see success when they decide to master a certain genre or style of music. Steve Probst is a great example of this! "I've been zeroing in on Dramedy listings for months," Steve tells us. When he saw that TAXI had an opportunity for Middle Eastern-influenced Dramedy Cues, he decided to take on the challenge, submitted a track, and got that track sent on to a Music Library!
"I was contacted by the music library for the forwarded track," Steve says, "and sent him one more that was returned previously for a similar listing because I added a bit of urban into it. But he loved it and said write more!" When all was said and done, he got three tracks signed to the company!
Steve says that he loves being a part of the TAXI community because "It's been the catalyst to discovering writing talents I didn't know I had."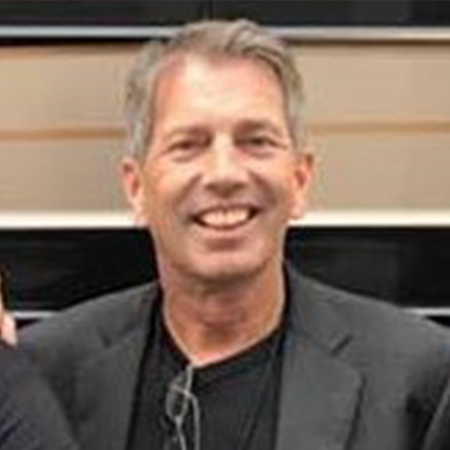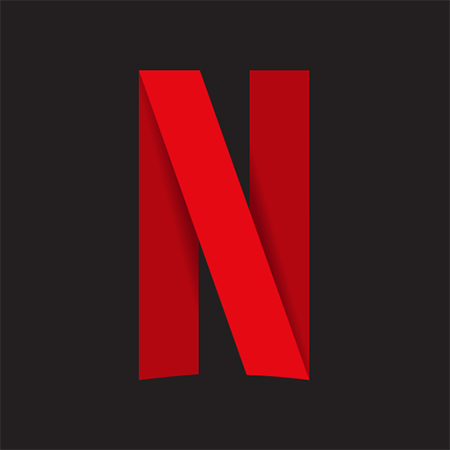 John Pearson - Hendersonville, TN
We just caught up with TAXI Member John Pearson who let us know that he just signed songs to two separate Music Licensing Companies through two TAXI opportunities. "Within two weeks [of being forwarded] both libraries associated with the listings reached out via email and asked to sign the songs! They also asked me to send any other material I had for them to consider," John says. "So far one of the libraries has gotten back to me and wants to sign additional songs!"
In addition to these deals, John also got a placement on Netflix's new hit series, Outer Banks! Even though he didn't get this placement directly through a TAXI listing, John met the vocalist for the song at the 2017 TAXI Road Rally!
"Although I have signed several deals besides these two recent ones through TAXI forwards, I think one of the most useful things TAXI has given me are the resources to succeed in Film/TV," John tells us. "...when I joined TAXI I didn't have a DAW and had zero understanding of Film/TV music. I studied hard, read and reread Robin Fredrick's and Dean Krippaehne's books, attended every Road Rally, went to as many classes at the Rally as possible and listened...now I have music in 19 libraries since 2016 with placements worldwide. Thanks, Michael, and all of TAXI for your help."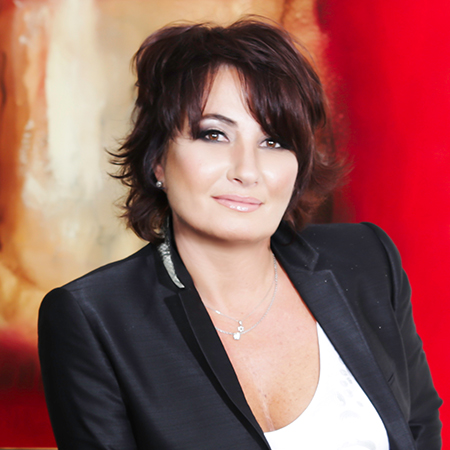 Gaby Mour - Los Angeles, CA
We were over the moon when we heard that TAXI Member Gaby Mour got her first placement through a TAXI Forward! "TAXI forwarded my instrumental "On The Crime Scene" early April 2019," Gaby explains. The Germany-based Music Licensing Company ended up loving her track and signing it and two other alternative tracks. In March of this year, she found out that one of her tracks was placed on an Italian TV show!
"As an artist, what I like the most with TAXI is this unique opportunity to get this precious screeners' guidance allowing me to improve my composer skills and get a better understanding of how this business works." Gaby says. She also tells us that she's learned a lot by attending TAXI's free convention, the TAXI Road Rally!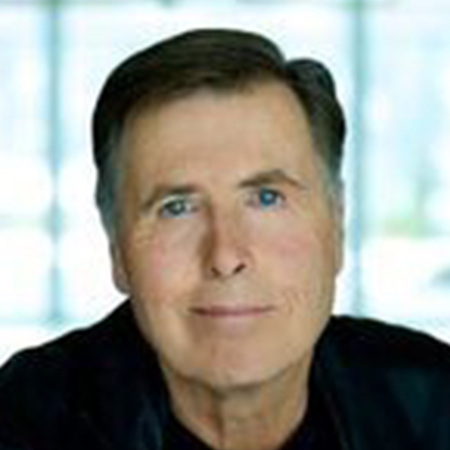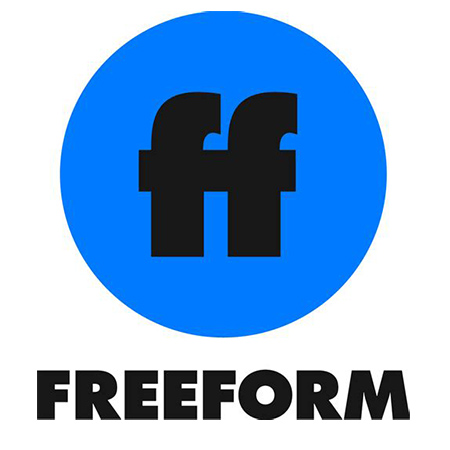 Tom Hoy - Brantford, ON
We heard from TAXI Member Tom Hoy about some success that he's had through TAXI recently. "I was lucky enough to get a Forward for my song 'Here Comes Love.' A few days later I got an email from a great library letting me know that they would like to add the song to their catalog," Tom tells us. "I talked to the supervisor on the phone and she was very interested in hearing more about myself and my music, which was a pleasant surprise. I really enjoyed actually talking to someone in the business."
But that's not all: "I have a good handful of songs in a small number of libraries and I am always thrilled to add more," Tom says. "I have had placements in a couple of video games, a movie trailer, a YouTube documentary, a Fashion film music video, and my first placement about three years ago in a ABC Family (now Freeform) series called Switched Aat Birth."
"I am expecting more success with TAXI, because I know it works! I don't sing, I don't produce and still, I have come so far."
Tom's advice for his fellow members? "One thing everyone can do...Go on the forums! Not just for advice but to collaborate with people, that is how I was able to get in the game. I have met and collaborated with so many great people who belong to TAXI. I never would have met these folks if I had not joined TAXI." We think that's great advice!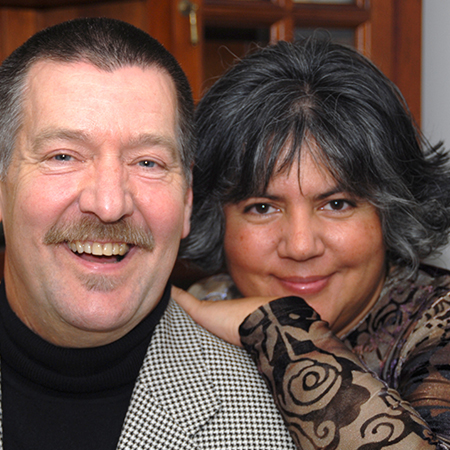 Nina Harris - Cherrybrook, Australia
We love hearing when our members sign deals with companies through TAXI Forwards, so we were excited when Nina Harris let us know that one of her tracks was signed to a Music Licensing Company!
"I got the email from [the Music Licensing Company] within 24 hours of being informed the song had been forwarded. It's very nice to be offered a contract," Nina, who records her music with the help of her husband, Miles, says. "It's actually my second contract through TAXI. The first was with an Israeli producer/publisher who liked my submissions for a Mediterranean piano listing last year. Again, it's early days, but it was very thrilling to receive emails from a company wanting to sign me."
"Joining TAXI has been an amazing journey. It's a wonderful source of inspiration and motivation," Nina tells us. "My composition and arranging teacher … recently observed, 'Wow, Nina! TAXI has changed your life!' I think he summed it up pretty well." We're so glad that we've been a part of Nina's musical journey!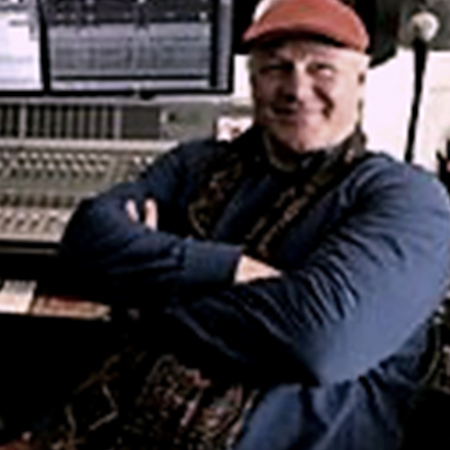 Jonas Fridh - Särö, Sweden
Sometimes success isn't that far down the road for new TAXI Members, and Jonas Fridh found this out first-hand! "Since I made the acquaintance of TAXI about a year ago I have contracted about 45 songs, where of 33 are already published in music libraries. That's about a song every two weeks on average!" he tells us.
"When I started out with TAXI, I soon got two contracts, which turned out to be two great CONTACTS. As they liked my work, they asked me to do more in the same style," Jonas says. Through these two contacts made through TAXI Forwards, Jonas says that he's been able to keep busy writing music for requests he gets directly from those companies!
Jonas also tells us that TAXI has helped him hone his passion: "Before TAXI, I had some musical talent, some creativity, but no output. Now I've been arranging and composing in styles I hardly knew existed. And getting it out! What I LOVE about TAXI is that nobody cares if I've got a Ph.D. in music, how old I am or if I'm pretty - It's ALL about the MUSIC! I'm having great fun, learning lots and living the creative life I have always wanted."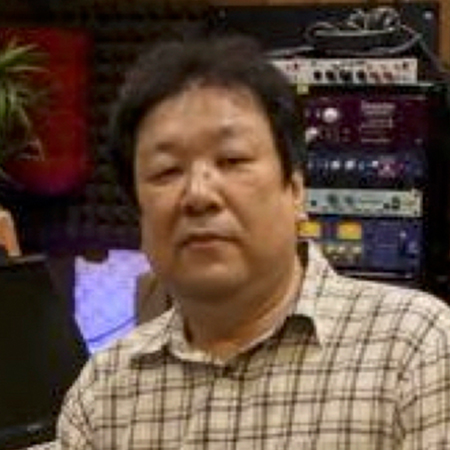 Minoru Amino - Kadoma, Japan
We caught up with TAXI Member Minoru Amino who let us know that he's signed two more deals through TAXI Forwards since we last spoke!
Minoru tells us, "My most recent deal came on April 20 from [a Music Licensing Company] through a TAXI Forward for Traditional Japanese Instrumentals." After the company owner heard Minoru's music, he asked to hear anything else in the same genre. In the end, Minoru had four tracks signed!
"The other deal came from [another company] last June through a TAXI forward for a Latin Instrumental listing." This Music Licensing Company had the same reaction and asked to hear more of his music––"they took five tracks: three orchestral instrumental tracks, and two acoustic guitar instrumental tracks," Minoru says. He also tells us that this company has been requesting music from him regularly ever since!
"TAXI taught me how I should think about making music for listings," Minoru says. "I learned from Screeners pointing out mistakes in writing, construction etc., and each time I try to improve." He shares that he's learned the tools to operate in the music industry thanks to TAXI, and we're so glad to have helped on his journey toward success!