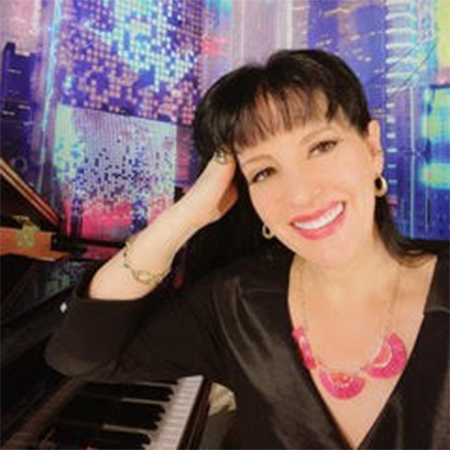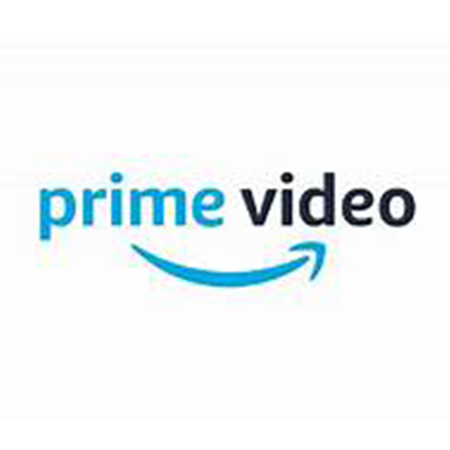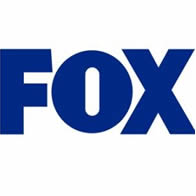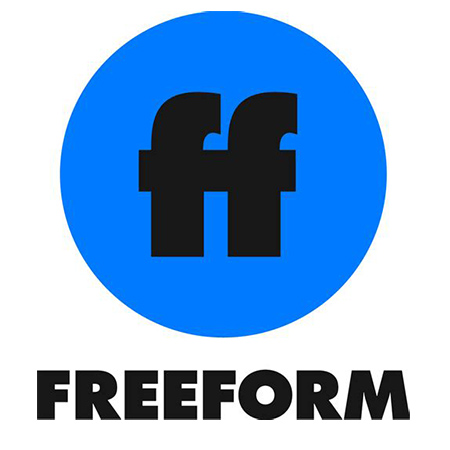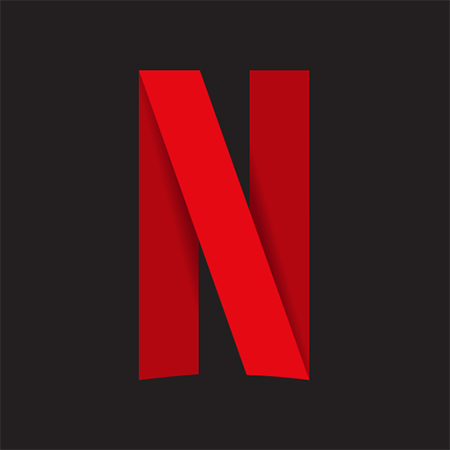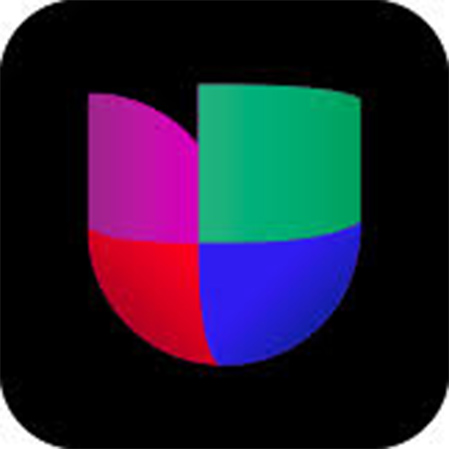 Elna Myburg - Kingwood, Texas
Elna sent us this great email in which she said, "Hello! I'm writing for several Film and TV libraries in the USA and abroad because of TAXI forwards. I'm generating a good amount of income because of numerous placements on CBS, CW, MTV, Netflix, Apple TV, Amazon Prime Video, Univision, Fox, Freeform, Nickelodeon, as well as many European TV channels, all because of TAXI! Some recent placements were because of music I submitted more than 10 years ago, so it is important not to give up!
I've been writing for many years for Film and TV libraries in the USA as well as Germany and Israel due to TAXI forwards. They continue to add my music to their catalogues, and I've had some very cool placements over the years.

The most recent one was in The CW Network show, Dynasty. I also had placements in several episodes of Jennifer Aniston's The Morning Show on Apple TV, two episodes of Tell Me a Story on CBS, Madam Secretary, Siesta Key on MTV, Top Elf on Nickelodeon, Cronicas on Univision, as well as in the FIFA Women's World Cup, live broadcast. I've had some great placements in European TV shows as well!

The interesting thing is that some of my music that is used a lot now is music that was forwarded by TAXI and signed by libraries more than 10 years ago. I think a lot of musicians give up before they see success. You need to accept that rejection is part of the process. Composers need patience and perseverance, and I think TAXI is great at encouraging their members to continue despite setbacks. All the connections I've made with Film and TV libraries over the years were because of TAXI. I've learned a lot through the critiques of the screeners too. Thank you, TAXI!"
Wow, Elna, that's all wonderful to hear. Congratulations, and thank you for letting your fellow members know how important it is to not get discouraged, and to not give up. 100% of our successful members agree with you!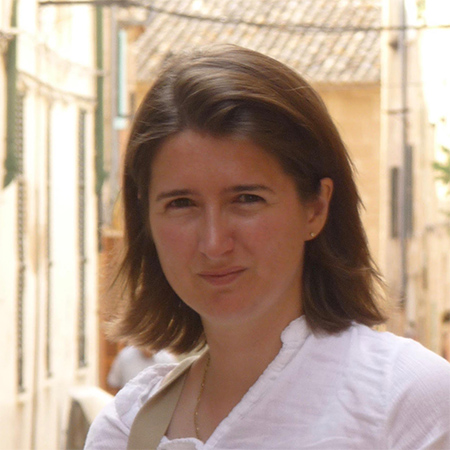 Rachel L. Collard - Berkshire, UK
From Rachel: "To the TAXI team! I hope everybody at TAXI HQ is well! I wanted to drop you a quick message to let you know that a forward last week for a song I co-wrote called 'Playin' Tricks' has resulted in a deal. The listing was S210808PB - shout-out to Screener 419! :o) and thank you to TAXI for providing the opportunities that you do.
Thanks to TAXI, a song I co-wrote with Brian Steckler called 'Playin' Tricks' has just been signed to an exclusive boutique music library. The music library owner contacted me within 24 hours of the song being forwarded so it all happened quite quickly. Many deals and placements I have had in the past can also be directly or indirectly linked back to TAXI.

I like the approach TAXI takes. Not only does TAXI offer composers and artists the opportunity to get their music out there, but TAXI also provides a well-rounded education. The community is great, and I actually met my co-writer Brian Steckler on this song ('Playin' Tricks') in the TAXI forum many years ago — in the technology section to be precise! What do I like most about TAXI? Well, considering all the musical talent at TAXI, I've always found Michael's 'fake band' pretty amusing! :0) Thank you to everyone at TAXI HQ!"
We uncovered some more deals and placements that Rachel has had: She signed a deal through TAXI with a U.S.-based, exclusive music library for four tracks that resulted in placements, including a sports promo on NBC. She's had several placements on the TV show Storage Hunters, that aired on Discovery, TV10 in Sweden, Dave, and TV4 in Norway. Rachel also signed a deal through TAXI with an exclusive U.K.-based music library for a Pop/Rock instrumental.
She added, "Brian Steckler and I have gone on to write about 50 tracks together. Our music has been featured in independent films, trailers, TV commercials, TV, and radio shows, corporate projects and world-wide marketing campaigns." Where and when did she meet Brian? The TAXI Forums in 2007. Are you active in the forum? Maybe you should be!
Congratulations to you Rachel, and to Brian as well! Really impressive news!!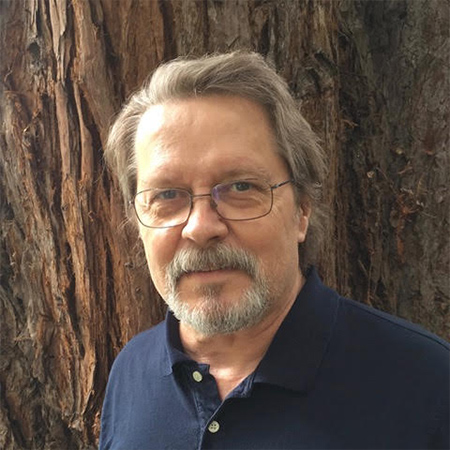 Dean Turner - San Mateo, CA
Dean wrote to let us know, "I recently had a placement on the show Catfish on MTV. This placement came by way of a library I had contracted with via a TAXI forward. It's great to have the continuing (free!) education from TAXI TV, and I appreciate the feeling of camaraderie and mutual support among TAXI's members."
Great news, Dean! Catfish is a great show for PRO money on the backend. It plays all over the world, and it re-runs like crazy! And thanks for watching TAXI TV :-)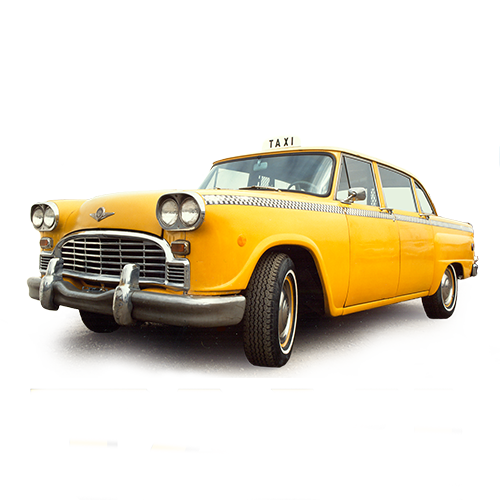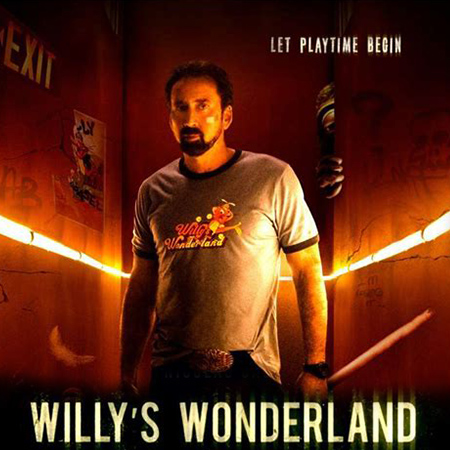 Hank Johnson - Parksley, Virginia
We got this short-but-sweet note from Hank: "I recently landed my song, 'Would You Mind if I Keep You in Mind' by Hank and the Bumper Stickers in the film, Willy's Wonderland starring, Nicholas Cage. That placement largely resulted from TAXI's A&R feedback."
Congratulations, Hank! Thanks for letting us know, and it's very cool that your song made it into a Nicholas Cage movie. Not too shabby!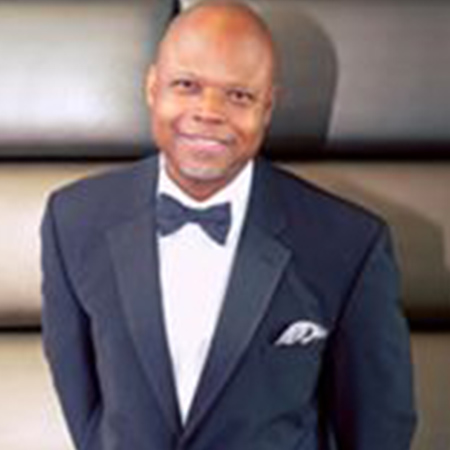 Jeff Hargrove - Dacula, Georgia
"I signed my first deal!"

Here's Jeff's story…
"I joined TAXI in February 2021, and just signed my first deal with a production music library. I had a dramedy cue forwarded, and the library reached out and asked if I had any comedy cues, as well. I told them that I could get them something in a few days. I wrote and submitted three cues, and I was offered a deal on all of them. They have also asked for more tracks.
I can't express how much I've learned in the six months I've been a member, and how much I appreciate the TAXI team. I think everything I submitted in the first three months was returned, but I learned and still learn from the feedback and continue to work daily to become better at my craft. I know this is very early in the process, but I'm excited about the future. Stay encouraged!!!
I've had a number of other forwards, but this is my first deal. What I like most about TAXI is the honest feedback, whether it's positive or negative. The team really challenges you to do your absolute best work. I've only been a member for a little over six months, but it's night and day when I listen to what I submit now compared to when I started! The improvement is a result of the feedback from TAXI's great A&R team. I still have a long way to go, but I'm excited about how things are developing."

Thanks for sharing your inspiring story with us and your fellow members, Jeff! Congratulations, and we hope you have many more deals and placements to let us know about in the future. And we love that you've compared what your music sounded like in the beginning to how it sounds after just six months of feedback from our A&R team. Imagine how good it will be in a year!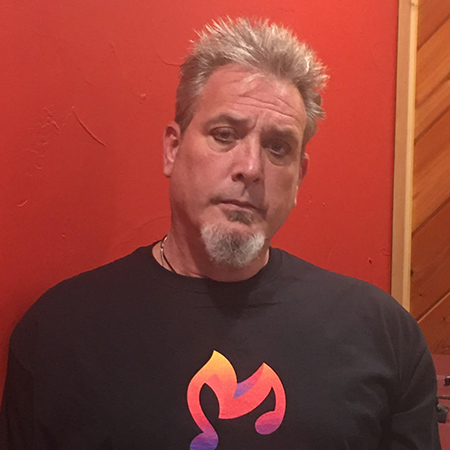 David Mau - Gold Beach, Oregon
The publisher of David's song reached out to us to say, "Writing to let you know that 'Take Me to Hell and Back' will be in the Season Two premier of the ABC series Big Sky that airs Thursday, 9/30 - so set that DVR! Or, check Hulu! Congrats to David, and as always, THANK YOU TAXI!!!"
David emailed to let us know, "This deal started with a forward from a TAXI listing, probably 5 or 6 years ago, then a chance meeting with the CEO of the company at a Road Rally. In discussion, we found that I had a great deal of material that he could possibly place. He then took three more of my songs into his library. Two of those songs were placed, and one of them was actually placed in CBS's Young Sheldon twice!
I have also found success with at least three other forwards, which have led to ongoing relationships with music libraries, music supervisors, and networks that have led to numerous placements in television. They've been on both major broadcast networks and cable networks including CBS, NBC, ESPN, Fox Sports, History Channel, etc.
TAXI and its members and staff have always been supportive and helpful. It's all about the relationships built and nurtured that makes all this work! Thanks TAXI!"
And thank YOU for letting us know about these awesome placements, David! Keep them coming!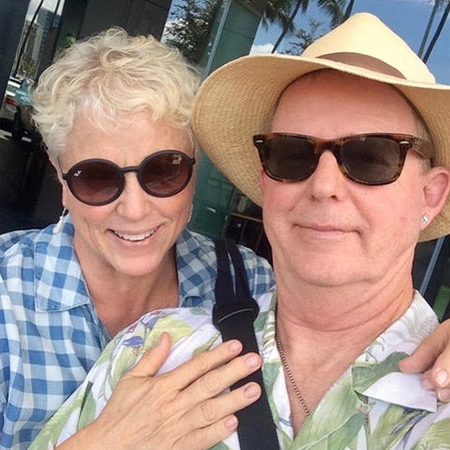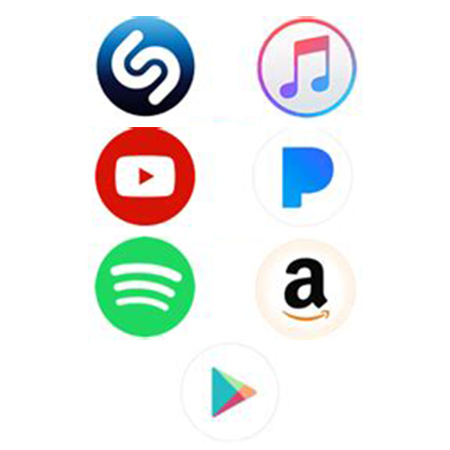 Ned (and Robin) Selfe - Kalaheo, Hawaii
From the label that signed Robin and the Rocks: "Wanted to let TAXI know that, as of yesterday, Robin & The Rocks complete catalogue is now officially on the roster of our Record Label. Their music will go out across all the big DSPs (Spotify, Apple Music, Amazon, YouTube, etc.), and we're thrilled to have this excellent music in our catalogue. We look forward to a lot of success with the group — so congrats to Ned & Robin, and of course — THANK YOU, TAXI!!!

From Ned and Robin, "We are so thrilled with signing with [this record label] and feel really blessed to have ended up with such a great team! Robin and I have spent a lot of years in the music business and I can truly say that the entire [label name omitted] family has been absolutely fantastic. Not only are they knowledgeable, attentive, and responsive, but they're also genuinely enthusiastic about the music and the business. That's an extremely rare combination in our experience, so we are deeply grateful that somehow the universe has conspired through a mystical convergence to bring together TAXI, [this great label], and Robin & The Rocks.
No matter what happens next, this whole ride has been a great source of pride and joy.
Not to mention, it is so cool that what we always thought was great music gets a new life in the crazy modern world! Thank you so much to everyone — you are the best!!!"
We can't wait to hear more from you guys, and thanks for the kind words! Congratulations, and we hear that a really nice placement is on the near horizon, so we'll feature that in next month's edition of Member Deals.
Will Derryberry - Roseville, California
Will reports, "The last year and a half that I've been with TAXI, over 50 of my songs have been forwarded, I've signed song deals with seven publishers and production music libraries, and created instrumental song albums for two of those companies.

My goal has been to create, and record 100 songs a year for the purpose of sync and song placement in media.

There's much to like about TAXI, just in the sheer fact that they are helping writers connect with people who can help them make an income from their music. I appreciate the encouragement that I hear from Michael and the writers that have gone on to make careers in creating songs for sync… That is, this is something that can be achieved! Work hard, create quality songs, create a lot of songs, and be patient — I'm in! I'm anticipating those syncs are just around the corner for me… My fingers are crossed and trying to be patient!"
Will, with music that's as good as yours, we think it won't be long until you start to get some nice placements. Thanks for letting us know about all the deals you've signed, and please keep us in the loop when you sign more, and when the placements start to happen!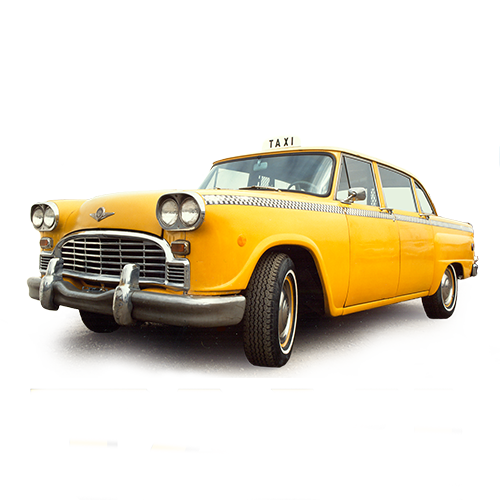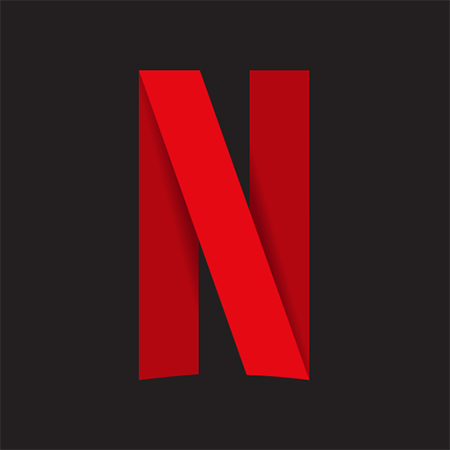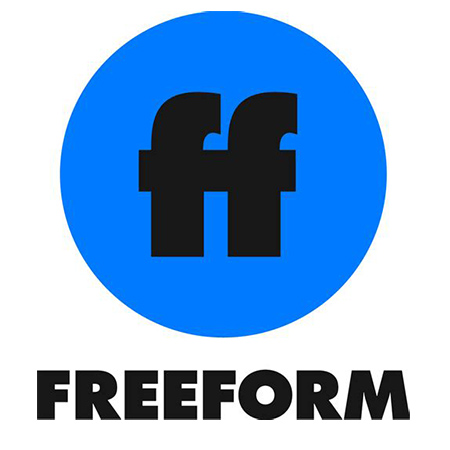 Sean Schroeder - Sacramento, California
From the publisher: "Letting our friends at TAXI know that the 99 Tales song 'Thursday' is going to be in the new Netflix film Fear Street Part 1: 1994, which starts streaming… tomorrow! This is part of a trilogy of films Netflix is releasing, and it's already getting some great buzz — so congrats to you & the band! As always, THANK YOU, TAXI!!!
We also want to let you know that the 99 Tales resurgence continues! 'Nightfall' is going to be in episode 107 of Cruel Summer — airing tomorrow (5/25) on Freeform! This is episode 107 — titled Happy Birthday, Katie Wallis, if you want to find it on demand or streaming. So, a big congrats to Sean & the band, and of course, thank you TAXI for sending us 99 Tales!"
A big congrats to Sean and 99 Tales, and we love that this company lets us know about all these great placements. We wish all the companies we find music for would drop us a line as well – hint, hint ;-)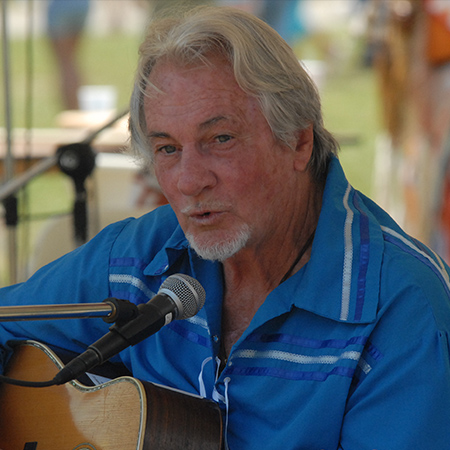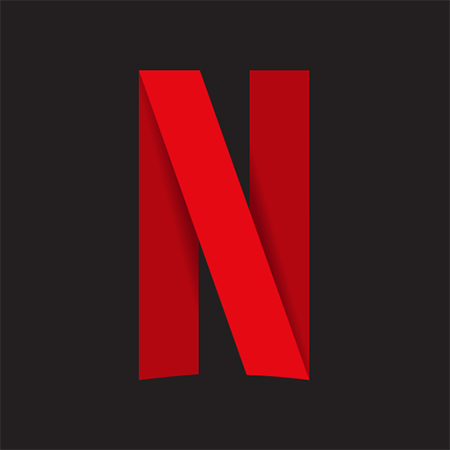 Richard Flood - Salley, South Carolina
From one of our favorite publishers to Dick Flood and us: "Writing to you and our friends at TAXI to let y'all know that 'Warning Signs' has made it into episode 105 of the new Netflix show Untold - which started streaming…. Today!!! Congrats to Dick, and as always, THANK YOU TAXI!!!"
Dick Flood emailed in response: "I am really excited about the latest placement of my song 'Warning Signs' in episode 105 of the new Netflix show Untold. I thank [the terrific publisher] for his confidence in my writing and for presenting my song to the powers that be at the taping of Untold.
Of course, I thank TAXI once again for referring me and my songs to this wonderful publisher. If it were not for TAXI, all the good things (BMI checks) wouldn't be happening for me right now. Those performance royalties for my song, 'Everything Happens for the Best,' in Clint Eastwood's movie, The Mule, sure have come in handy. And I really do appreciate that. So, thank you TAXI. And I mean it."
Awwww, thanks Dick! We love you, too, and we could not be prouder of all your great placements!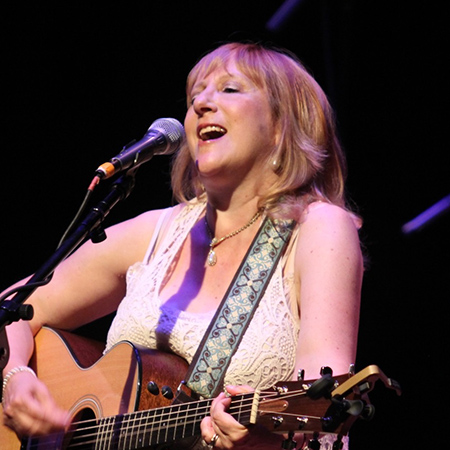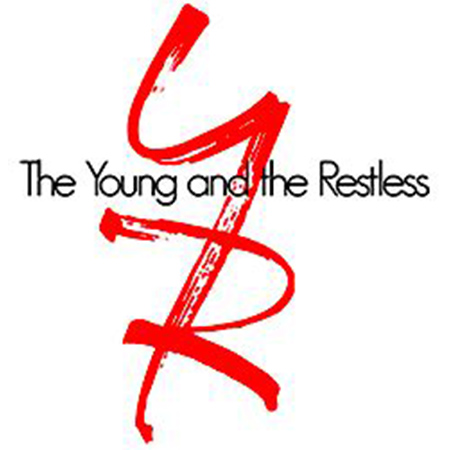 Michelle Murray - Olney, Maryland
Michelle just let us know, "I've had four placements on the Young and Restless through one of the music libraries associated with TAXI. One in January, and then on another song that song was placed in three separate episodes in May, June, and August."
Sweet, Michelle! Thank you for always keeping us updated, we really appreciate it!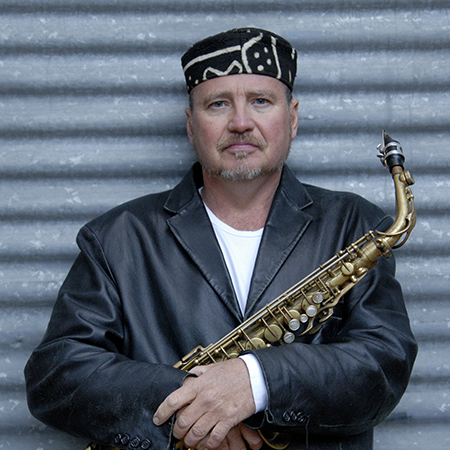 Niall McGuinness - Gardnerville, Nevada
Niall reports, "My composition, 'Suite Sue,' found its way onto a national TV ad spot for L.L. Flooring (formerly Lumber Liquidators). The song was placed by a Music Library I met during a TAXI Road Rally years ago. It's a sweet, five-digit payout!
The low, slow, tenor sax ballad stuff has given me a lot of traction as of late—so easy to place under dialogue."
Frosty Kool, TAXI!
Niall
P.S.
Here's the Commercial:
https://www.ispot.tv/ad/OjLt/ll-floorin
Really cool placement Niall, congratulations! And a nice chunk of change! We're really glad your relationship with this Music Library started at the Road Rally. Right place, right time, right music, and bammo! Thanks for letting us know about this terrific placement!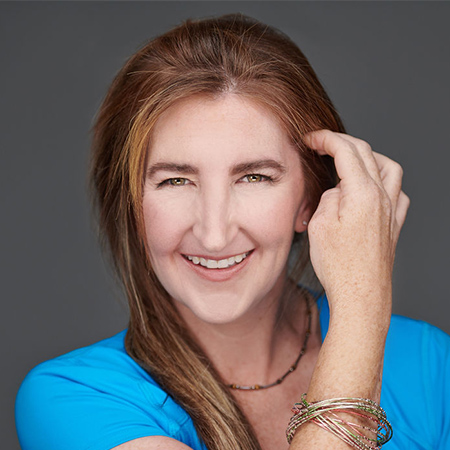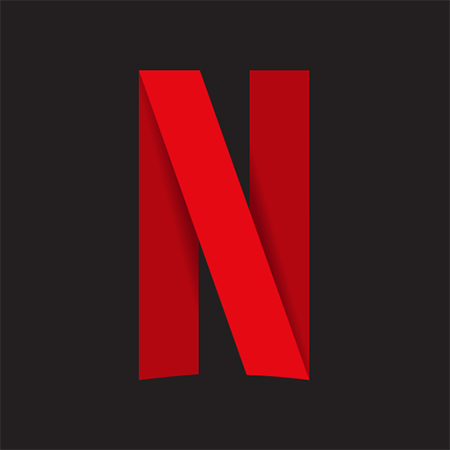 Becky L. Ketelsen - Boise, Idaho
Becky is on quite a roll, and she just wrote to us to say, "Hi again! Just landed my third placement in two months!!! Super excited!! My song 'Impressive' is going to be on the Netflix TV series, Selling Sunset in the upcoming, fourth season. This song is another one I did with the same collaborator. We're both TAXI members, and we've been making a great team!"

Wow, Becky, you guys certainly are a great team, and we're pretty sure this won't be the last time we hear about a placement with the music the two of you make. Please give us a shout to let us know who the other member is!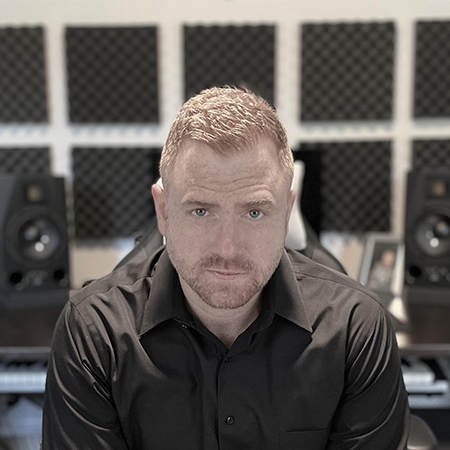 Robert Malka - Knoxville, Tennessee
Robert sent this awesome update… "My most recent deal was for the song 'Gone Gray,' an alternative singer-songwriter tune a la Iron and Wine or Sufjan Stevens. The song was written specifically for a TAXI listing. I had had this idea for the song's fingerstyle acoustic guitar riff as well as a general melody for some time, buried in my iPhone voice memos. When I received the TAXI listing for 'emotionally moving songs about loss,' I felt like that riff was a good starting point. Then, I wrote the song with a verse/chorus structure using techniques directly out of Robin Frederick's "Shortcuts" books (she is an absolute genius). After receiving word that the song was forwarded, I heard from the requesting publisher I think within the same week and signed the deal.
I point out the method I used because a) almost all of my TAXI forwards (and also signings from publishers' direct requests) have resulted from this approach, and b) I know many musicians, especially early on, shun the idea of using formula. (I probably would have in the past, too.) I should also point out that the song, while written using formula and written for the specific request, is deeply personal and means a lot to me. I highlight this because it proves the point that formula and art are not mutually exclusive - quite the opposite. The structure really helps convey the message. I am sure those who write screenplays would agree. This is the kind of invaluable education that I have received through TAXI.

Bear in mind, too, that I still consider myself fairly new at this. I joined TAXI in late 2017. I started with the usual 'Let's take these three songs I recorded (poorly) last year and submit them to this one listing' routine, and of course they got returned. However, the feedback I received was so detailed and useful, I was hooked immediately. I started watching TAXI TV, scouring the TAXI forums, attended the Road Rally, kept submitting stuff to listings and learned so much about the music business, sync licensing, recording and mixing, songwriting - just an incredible amount of education. I dove into instrumentals and cues for a while, and ended up signing several of these with publishers, basically the same way as the above deal. I've had a couple of placements in Europe, in a TV promo, and also in an episode of MTV Cribs, UK.
A couple of things I like about TAXI:
The education. By far, this aspect of TAXI has been an exponential return of investment on the cost of membership. I have learned through the professional feedback (returns are especially valuable in this regard!), TAXI TV, the Road Rally ... literally everything I do within TAXI, and everything you all provide continues to build my music education in a way I really could not get elsewhere. TAXI is about so much more than just getting forwards (but of course those are awesome too).
The community. This is an amazing group of people. Everyone is so supportive. I am staunchly an introvert, but in spite of this, when I attended my first Road Rally in 2018, I found myself surrounded by new friends every day and night at the Westin. Yes, particularly at the bar :) This social aspect of TAXI is one I actually still need to tap into more. For example, I have not used the forums to their full extent and I plan to remedy that ASAP. I also hope we can safely have an in-person Rally next year. That experience is like years of learning and relationship-building compressed into a few days. Amazing.
Overall, TAXI has provided me the tools to grow professionally as a musician, and the needed validation as I hit each little milestone. I feel like I am just now at the very beginning of this journey and I can't wait to see what's next."
Wow, congratulations on the deal, Robert (great song, BTW!), and thank you for spreading the word on all the aspects of TAXI that truly create value for our members.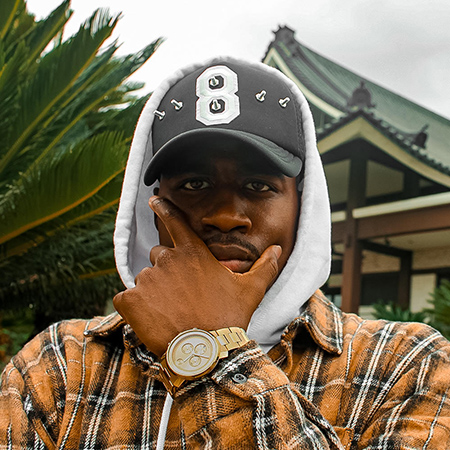 Clinton Cuffee - Wildomar, California
These reports just in from Clinton, "I recently received an offer from a really successful company for a non-exclusive Composer-For-Hire deal. The content would be for Hip-Hop music for movie trailers, commercials, and tv shows. It's a 50/50 deal for all fees and royalties, but the company owns all the works that I make for them and the rights to it.
Recently, I [also] signed 10 songs on my 12-song album to an exclusive Music Library. It is a 50/50 deal on all fees, and I keep 100% of my writer's share. The album including my songs is set to release in July."
Congratulations, Clinton, and thanks for letting us know!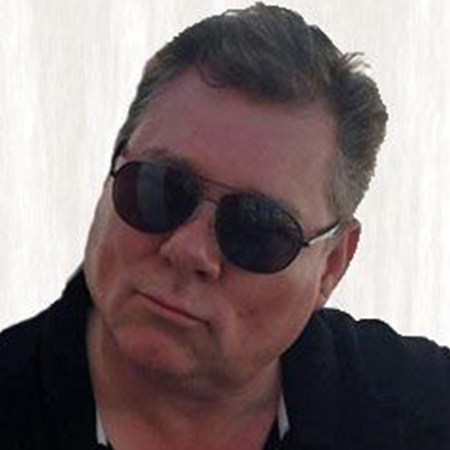 Mark Parr - East Sussex, United Kingdom
Another update from Mark! "So, on top of my recent placements, I had an African drum track forwarded to a Music Library last week. Within two days of the forward, they emailed me to say that they loved the track and wanted to sign it.
I also offered them three more African tracks, and they have signed those as well. Thank you to TAXI, once again. This is my fourth Publisher that I have signed tracks with. All of them have been through TAXI forwards."
Mark, you're on fire! Keep up the great work, and please let us know when these deals start generating placements!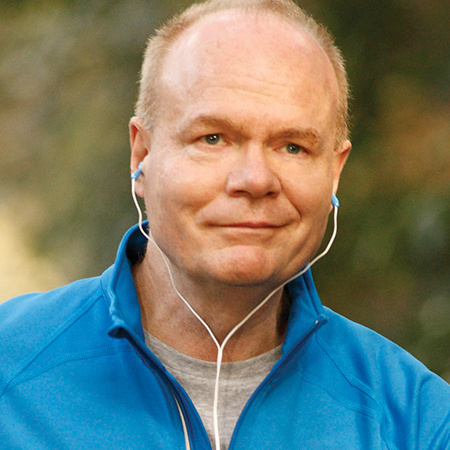 Terence Minogue - Oak Park, California
Here's the latest from Terence! "My pieces, 'Return of the Church Mice' and 'Komedy Kapers' were placed with an Australian music library through TAXI. The contract was signed in May, and release is scheduled for October."
He added, "I have been a TAXI member for about eight years. Over that time, I have had several submissions forwarded to TAXI clients. My first two contract offers were unable to move forward, as those tracks had been released by CD Baby and made available on online platforms.

Last year, I purchased Pro Tools and sound libraries to create tracks exclusively for TAXI submissions. In March 2021, two of those tracks were forwarded to your client, and in April, your client offered me an exclusive contract for both pieces. The tracks are 'Return of the Church Mice' and 'Komedy Kapers.'

Both of those pieces had been previously [returned] by the screeners. However, I was able to use the screeners' valuable feedback to improve the tracks and make them more appropriate for client needs.

I appreciate the wealth of submission opportunities that TAXI presents, as well as the constructive and detailed feedback. I've learned that it's important to carefully review screener feedback, submission requirements, and samples provided. I look forward to a long and successful partnership with TAXI."
Glad you're able to use the screener feedback so effectively, and congratulations on those deals! Keep us in the loop on any more that come down the pike!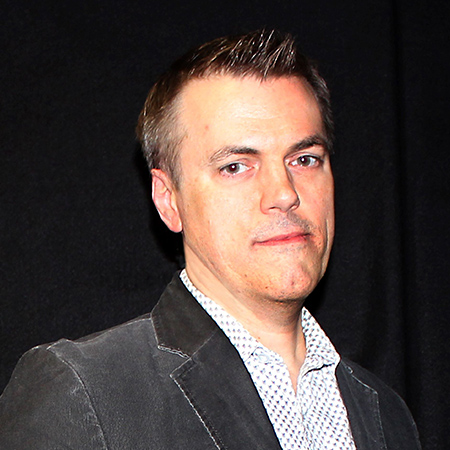 Bob Gardner - Akron, Ohio
Here's some news from Bob… "I recently signed a Swamp Rock cue with a great library. Proof that the TAXI model works.
I was happy to get a TAXI forward and have a great music library sign the forwarded track. I was even happier when they signed another that I sent them directly! The second track was one that I had co-written with my fellow TAXI member, Dave Barnett. This was all very encouraging to me, a guy who hasn't had much success so far. But to my knowledge, the track has not been used anywhere.

What I like most about TAXI is that it has provided me with the direction and the connection to get that track signed. Without TAXI, I wouldn't have known how to create a cue, and I wouldn't have sent it [the additional tracks to the library] even if I had known how, because I'd never heard of them."

Congratulations, Bob! And nice going on sending the additional tracks! Keep us in the loop on all future signings and placements!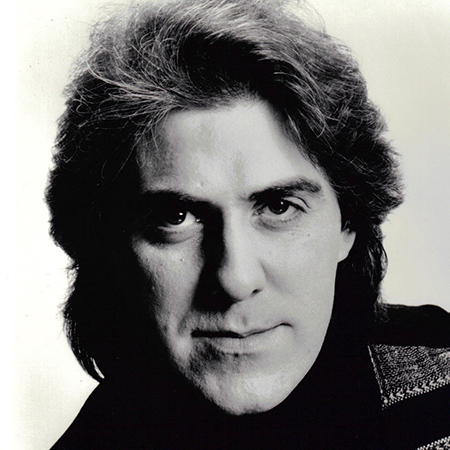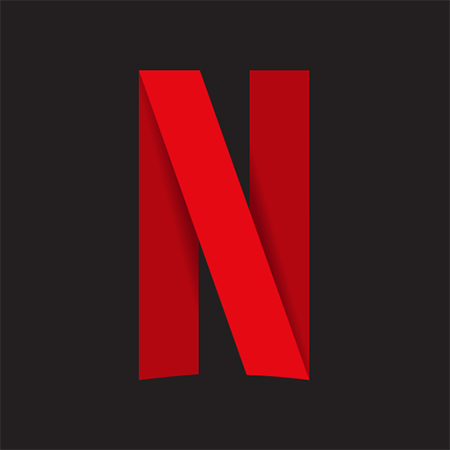 Frank McChristian - Hampton Bays, NY
Frank told us, "I'm a singer/songwriter who signed a deal a few years ago with a great record label/publisher for 11 of my songs, one of which was 'Made of Money.' It's going to be featured in an upcoming episode of the Netflix hit, Heist. The company got my music when I submitted to a TAXI listing.
I've been a member of TAXI in the past, and have had several of my songs forwarded at various times. None of those songs was ever picked up, however, TAXI did provide the outlet for my music and for that I am grateful.
What I like most about TAXI is the honesty, courtesy, and genuine concern for songwriters and composers hoping to get their music placed. I found the feedback to be very helpful at all times and have benefited from the advice of the TAXI team."
Congratulations, Frank! Heist is a great show, and rumor has it that it's one of Michael Laskow's favorites. He'll be listening for your song, and thanks for letting us know about the placement!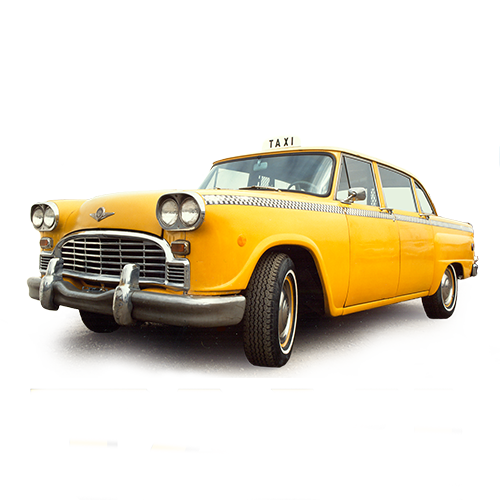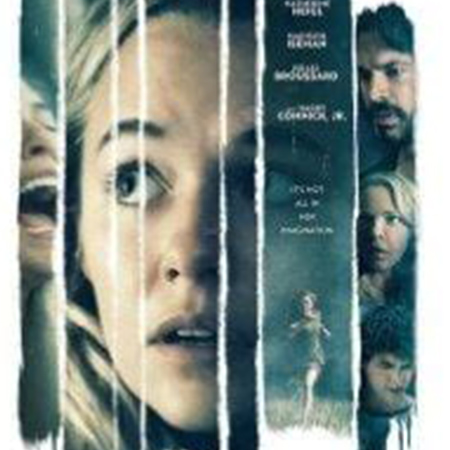 Darren Ellis Smith - Glendale, CA
One of TAXI's clients let us know that he got Darren's song sent to him from TAXI, and it landed a sweet placement in the trailer for the film, Fear of Rain. It's a psychological thriller film written and directed by Castille Landon, and starring Katherine Heigl, Madison Iseman, Israel Broussard, Eugenie Bondurant, and Harry Connick Jr. It was released by Lionsgate on February 12, 2021.
Also noteworthy is that the trailer Darren's song was placed in won a coveted Golden Trailer Award! We think that's the first time a member's music has been in a trailer that won that award.
Congratulations, Darren, and we hope you let us know when you get your next placement!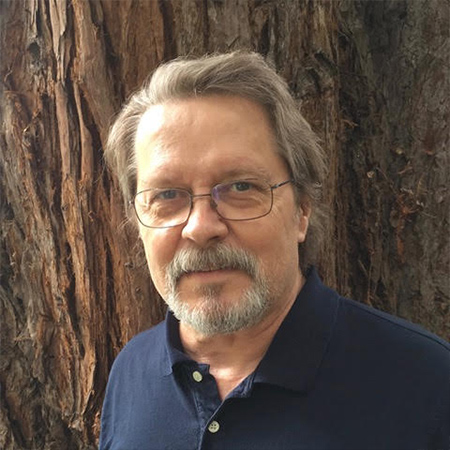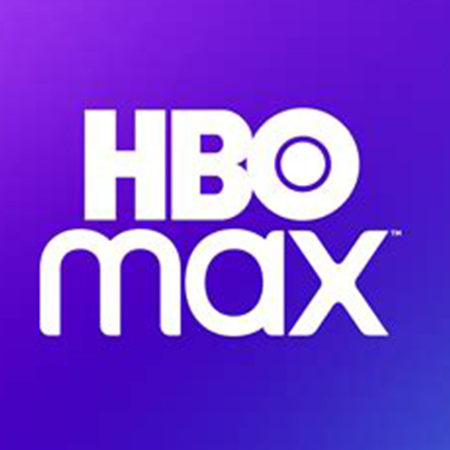 Dean Turner - San Mateo, CA
Dean is also on a roll! He recently told us, "I placed two cues in two different episodes of Tyler Perry's Sistas on BET: 'Accusation' and 'Shadow Dance.' Additionally, my cue, 'Forsaken' was placed in an episode of Equal on HBO MAX."
Congrats again, Dean, that's great news! Keep 'em coming!!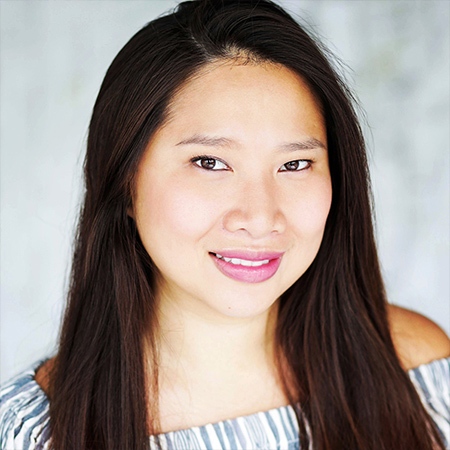 Iola Nguyen - London, United Kingdom
Iola reports, "Thanks to TAXI, I signed with two music publishers, and two of my songs have been used on the hit American soap opera, The Young and the Restless on CBS! A big thank you to Michael and all the team members! I love you guys."
Iola went on to tell us, "It happened so fast! One day, I found out that one of my songs was forwarded to an exclusive Music Licensing Company and the next day I was contacted by the Music Publisher to sign a deal. Thanks to TAXI, I've met a wonderful music publisher and got two music placements on the Young and the Restless!

What I love the most about TAXI is the fact that Michael works very hard to help us, giving us a lot of precious advice and answering any of our questions regarding the Music Industry!"
Congratulations, Iola, and thanks for the kind words about the company and our boss. He loves hearing about members who appreciate the education and opportunities they get from TAXI.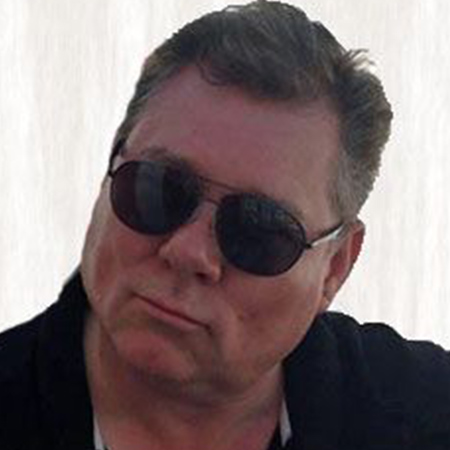 Mark Parr - East Sussex, United Kingdom
We highlighted Mark last month for his first placement, and then he got yet another placement a couple weeks later! Here's what he told us, "I've just found out that I've had my second placement in just one month on the U.S show, The Real Wives of Potomac on the Bravo channel.
It aired on the 18th July, 2021 and the show was aired twice in the same evening (prime time).
Thanks to TAXI, this was placed by a Publisher who I have three albums with due to a couple of TAXI forwards. This is my second placement that I've been notified of this month, alone. Both are the result of TAXI forwards. Thank you, guys :)
I would like to urge anyone that is thinking of quitting to forge ahead and keep at it. I am starting to see some traction now, and although there were times when I felt like giving up, I decided to put my head down and keep on honing my skills. I'm still a long way from making a living out of this, but I know that I have to take one step at a time. TAXI, you are simply the best!"
Well thanks, Mark, and congratulations for sticking with it, not giving up, and for getting these nice placements. Well deserved!

Daniel E. Luedke - St. Paul, MN
"I just wanted to share a little TAXI-related success: This co-write of mine with Minneapolis hip-hop artists, 2Face, was recently heard on the CW drama, All American.

I was introduced to the publisher in 2015 by a fellow TAXI member that I met here on the TAXI forums. I've signed a few tracks with them over the years, but this is my first sync through this publisher."
Dan added, "My favorite part about TAXI is the community. I've met great friends and collaborators, and have learned from them and had fun along the way."
Congratulations, Dan, and we agree that the TAXI community is the best music community out there, and they're very generous when it comes to teaching and helping fellow members!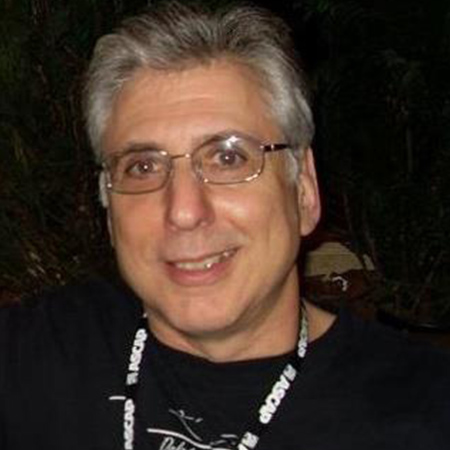 Casey Hurwitz - Fort Washington, PA
Casey wrote, "Today I had my 39th placement on The Young and the Restless on CBS.
It's all due to establishing a relationship with a TAXI client that started many years ago through a TAXI forward. So, thank you TAXI and to the library as well!"
Casey added, "One cool thing about getting songs on Y&R is that sometimes when the music supervisor likes a song, they use it on many episodes. I have one that's been used 13 times and another that's been used nine times. And I couldn't have done this without my co-writers, work-for-hire peeps, producers, etc. All folks I met through the TAXI community. Keep writing, keep pitching! I can't say enough about the TAXI community, the Road Rally, and the forum, as far as what made this all possible. Every song placed was either a collaboration or work-for-hire with someone I met in the TAXI community. And, of course, I wouldn't have built this relationship with the library if not for TAXI."
That's great news, Casey, and we couldn't agree more about the community and the great companies we send our members' music to! Thirty-nine placements in one series must be some sort of record!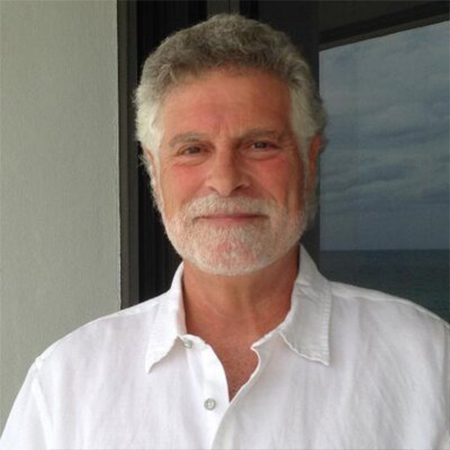 Mitchell Cantor - Boca Raton, FL
Mitch let us know that he recently heard back from a publisher his music was forwarded to by TAXI, and he's started a relationship with them.
Mitch says, "Nothing has happened yet, but they have been quick to follow up to help me with any questions I have. I am looking forward to finding some success with them. I also heard back from another company TAXI sent my music to, and they want to sing my music as well. They sent me an agreement which I signed and sent back to them with six songs, three of them were songs I submitted to TAXI to get the forward."
Keep swinging, Mitchell. You've broken the ice, and we're pretty sure that sooner or later you'll be letting us know about some placements that have come from these deals. Congratulations!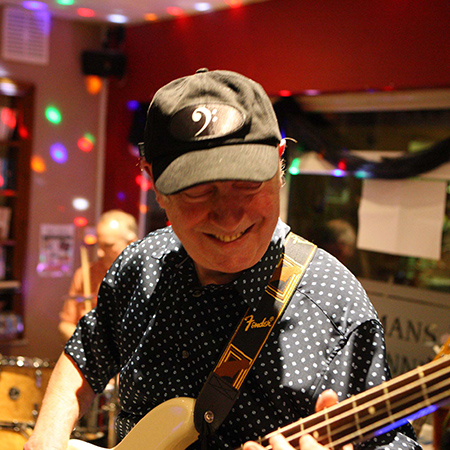 David Wright - Nottinghamshire, United Kingdom
David wrote to let us know, "I've just had my first success through TAXI after a few months of membership. A listing asked for classic-sounding blues rock songs that might feel at home blaring from a jukebox in a TV or film scene set in a bar. I submitted five songs, and was delighted when three were forwarded. One of them found favour with TAXI's client, a USA music publishing company, and as a result I've signed a five-year extendable licensing contract. The song 'Night Train' is an upbeat blues-rock song concerning a guy waiting on a station platform in the early morning, eagerly anticipating the arrival of an overnight train bringing home his gal. The track was recorded by my band Riff Reign. I write the songs and play bass guitar."

David adds, "I like TAXI a lot. Firstly, it gives me an opportunity to have my songs critiqued by industry professionals through which I learn valuable lessons. Secondly, it gives me potential access to the companies out there looking for new material for film, TV, advertising, etc. My music covers several genres, and I'm hoping I can succeed with more TAXI opportunities in future."
It sounds like you're off to a great start, David, and thank you for letting us know about your first success. We hope you have many, many more, and please let us know when that happens. Congratulations!