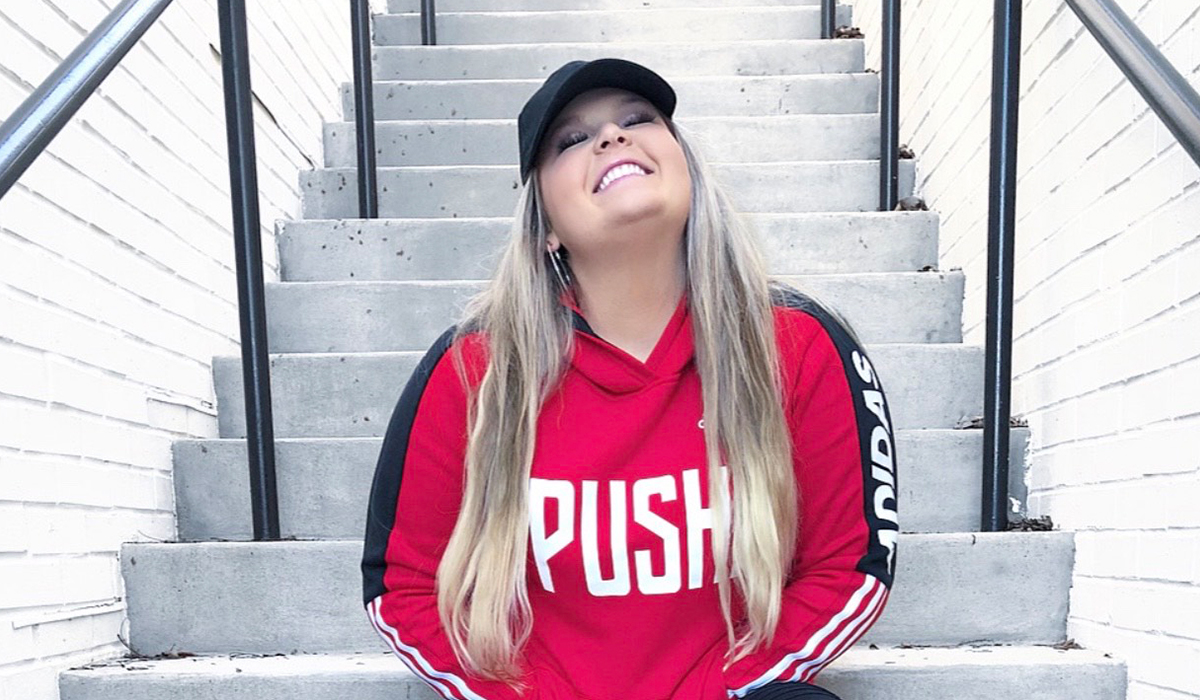 Interviewed by Briagha Mctavish
What does your songwriting process look like?
For me, the music always has to come first (which is probably why I enjoy toplining so much). Even when I was 16 and writing songs on my guitar, I would always work out the chord progression/rhythm first, then the melody, and the lyrics would follow.
Have you found that your writing process has changed as you've gotten older?
My process is still the same today, except now a producer will send me a fully developed track (which determines the key, tempo, chord progression, etc. for me), and then I simply write the melody and lyrics. And I absolutely LOVE this form of collaboration!
How have you met most of your collaborators?
I can honestly say that TAXI is responsible for most of my collaborators. Either I've personally met them at the TAXI Road Rally, or I've been paired with producers through libraries I've connected with at the Rally. Almost everyone I work with has come either directly or indirectly through TAXI.
We love hearing stories like that!
And I'd just like to say I was extremely lucky at my first Rally when my one-to-one mentor, Jon Asher, handed me the contact info for [TAXI member] Matt Vander Boegh, who also connected me to [TAXI member] Marcus Cohen. These guys are absolute legends in the biz, and I have so much respect for them. Looking back, I'm unbelievably grateful that these dudes were willing to take a chance on me, with zero placements to my name, and having never actually met me face to face. So shout out to the real MVPs!
Very cool! All of us at TAXI love Jon, Matt, and Marcus––they're such awesome guys! When you're collaborating, how long do you find it typically takes you to complete a song, from inception to completion?
It's not uncommon for me to be sent a track around noon; I'll write to it that afternoon, track it that night, send the stems to my producer around 2-3 a.m., and then wake up the next morning to a finished mix around 10-11 a.m.
"The difficulty has been learning how to bend my voice to work for each genre and developing my "characters" that work for those roles."
That's a really quick turnaround! Do you ever do any writing on your own, or do you pretty much only collaborate?
Now that I write full-time for both sync and other artists' projects, I don't often get the chance to write something on my own or simply for myself, but I honestly don't mind that at all. I currently do a little over 100 songs per year, and so far that has proven to work out all my creative energy, haha.
Have there been any obstacles or challenges in your quest to become a better songwriter?
I'd say the biggest challenge for me so far has been more in terms of vocal delivery and style. One of the many perks of sync writing is also one of its greatest challenges: the freedom to write in many genres. I write pop, country, folk, r&b, alternative, and rap/hip-hop. The difficulty has been learning how to bend my voice to work for each genre and developing my "characters" that work for those roles. It's been a lot of fun playing with my voice and that's what actually helped me discover my ability to do what can only be described as "sassy rapping," which led to creating my most successful song to date, "Look At Me."
The TAXI staff loves your song, "Look At Me"! What was the writing process for that song, and what placements have you gotten with it?
It was co-written with Jacob Fatoorechi and Robin Schorr. So far, it's been placed in United Healthcare's latest national ad (currently airing), a Samsung ad in China, Nordstrom, Younger [TV Land], The Hills [MTV], Siesta Key [MTV], a Tiger Woods documentary, and it's currently lined up in a large ad for the clothing brand Torrid.
Wow! That's an impressive list, which leads me to ask: You have a very commercially viable and current-sounding style in the music you create. How do you stay so current?
Well first off, thank you! I probably stay current by spending an embarrassing amount of time on Tik Tok and Instagram, lol. It's no secret that those apps have been responsible for breaking several recent songs/artists, so it definitely doesn't hurt to check in on them every once in a while. I've also been more "ad" focused lately as well, so simply actively listening to commercials on TV and YouTube helps point me in the "write" direction. ;)
I think you're going to inspire a lot of TAXI members to go download Tik Tok! Other than listening to what's big on social media and in commercials, are there any other ways you make sure that your sound is as current as possible?
I'll also say that working with producers who can accurately achieve the current sounds of today's popular music is critical. Someone could write the most amazing lyrics and melody in the world, but if the musical foundation and production isn't there to support it (and visa versa), the song will never go anywhere. That's why I'm very grateful for my talented producers/co-writers, and that's why I work so hard to stay current, bring something of value to the relationship, and hopefully make them want to continue working with me.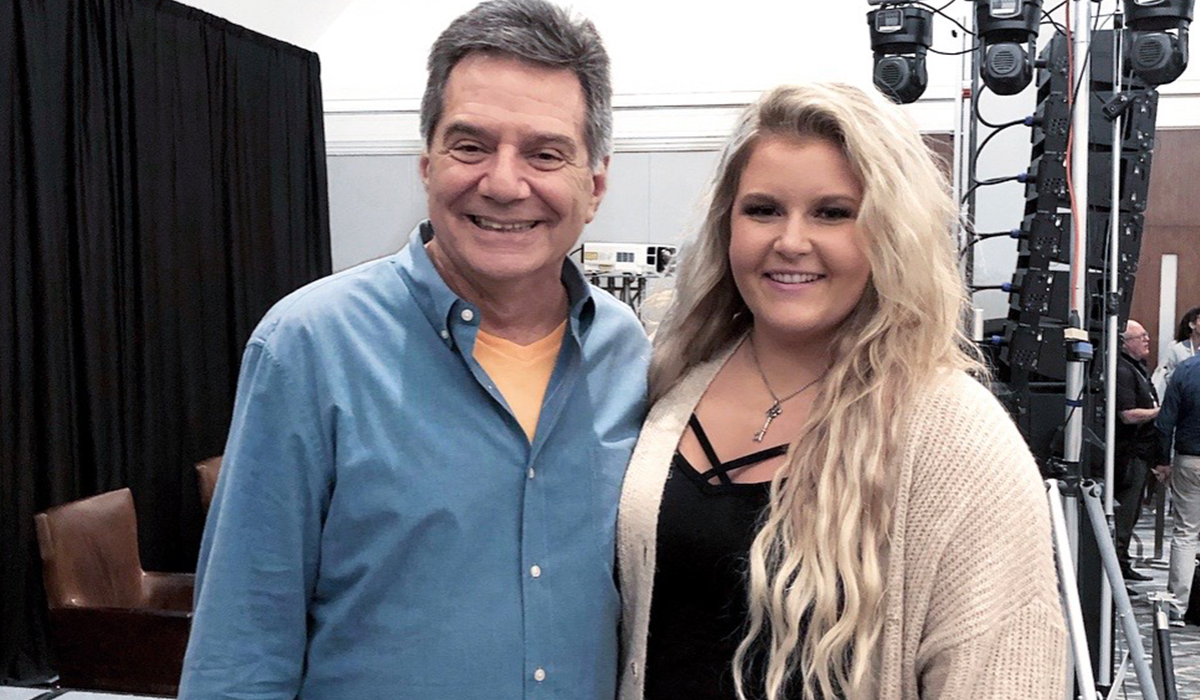 Kali chats with TAXI's Michael Laskow between ballroom panels.
After you decided to focus on music licensing, how long did it take for you to see results?
It took almost a year to get my first placement, which ended up turning into 7 placements in total during that first year. This year, I've gotten just over 30 placements including my first national ad campaign (United Healthcare), as well as other ads for brands such as, Nordstrom, Peloton, Google Play, Torrid, Littlewoods, Pizza Hut, and more. So I'm super excited to see what 2020 brings!
You've had so much success in such a short amount of time. Did you ever have to deal with rejection?
I like to view every "no" as simply one step closer to a "yes." I also like to have so many irons in so many fires that the "no's" have less weight to them. A single rejection doesn't hurt when I know I have a million other opportunities in the works. The next "yes" is only a matter of time. :)
What advice would you give to fellow members who have been afraid to get out of their comfort zone and come to the Road Rally?
First off, I can completely relate to what they're feeling. I'm naturally an introvert and the thought of going to my first TAXI Rally in 2017 (my first convention ever) was absolutely terrifying. But I also understood that if I wanted anything to happen with my music and dreams, I would have to MAKE it happen. So I encourage TAXI members to take their careers into their own hands and start taking the steps towards achieving their musical goals by attending the next Road Rally. Not only did the Rally open a lot of doors for me, but it's also where I met my musical family. I'm now surrounded by an amazing community of people who support and lift each other up.
"I like to view every 'no' as simply one step closer to a 'yes.'"
That's great advice! When they do decide to attend the Road Rally, how should they prepare?
I would recommend they get business cards and have a place where people can listen to their music. Whether it's music that's been formally released, or simply uploaded to Disco, their website, or even SoundCloud, having something that people can listen to allows them to get a better feel for your style and that can lead to collaborations.
What advice would you have for people who are just starting out in their music careers, but are hesitant to take the leap of faith because of fear of failure?
"I can do all things through Christ who strengthens me." – Philippians 4:13
Thank you, Kali, congratulations, and continued success to you!
Check out Kali's music and more, here!
If you missed Part One of this interview, you can read it in last month's TAXI Transmitter!