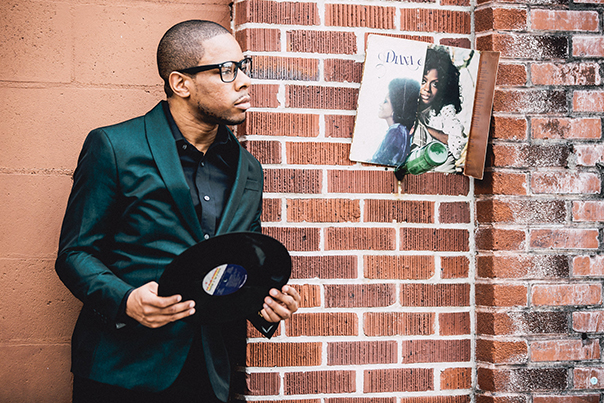 Interviewed by Michael Laskow
Where did you grow up?
I grew up in Orlando, FL, but I was born in Huntsville, AL. I moved to Orlando at the age of 7 when my mom got a job promotion.
Are you from a musical family?
Not at all, haha. My older sister Tracy has always had a taste for good music and my older brother Thoris can sing. Both he and I sang in our respective aged choirs, but you didn't have to be a talented vocalist to be in any of my church's choirs. I would say that my family appreciated good music, but weren't creators of it.
How old were you when you started playing, and what was your first instrument?
I first started writing lyrics at the age 14, but before I changed my major to General Studies in college, I majored in Music Production and Technology at Valencia College. That was my first experience ever with the keyboard because I was required to complete two classes of it. I enjoyed it, but after I changed my major, I didn't stick with it, unfortunately. I also remember being interested in my youth drum corps ministry at church growing up, but there was a void in organization and that never took place.
What did you listen to when you were growing up? Your favorite artists or genres?
I listened to Gospel music and some classic R&B/Soul with my mother and Hip Hop/R&B with my friends or whenever I was alone. My mom wasn't big on a lot of secular music, but classic R&B/Soul like Marvin Gaye, Whitney Houston, Barry White, and Luther Vandross was her "go to" when she wanted a clean alternative during car rides. The radio and music videos, especially BET's 106 & Park (a Hip Hop and R&B top ten countdown music video show) during my high school years, was how I mainly consumed music and what my friends and I would discuss during and after school. Hip Hop culture consumed a lot of our adolescent lives. My favorite artists during that time were Ja Rule, Nelly, and Nas. Now my tastes have broadened a bit, and I listen to everything from Sam Cooke to Drake. Tupac is probably my favorite rapper ever because of his remarkable ability to convey emotion.
Do you remember how old you were when you wrote your first song?
Yes, I was 14 and the name of the song was "My Name is T." I still remember some of the lyrics too (laughs). In hindsight, it was hot garbage but we all had to start somewhere, right? "T" was my rap name at the time, and my neighbor and best friend Robert and I started writing lyrics together and started having rap superstar dreams during those days.
I remember reading in your bio that you started writing and performing Christian Hip Hop when you were a teenager, but found there was something of a disconnect between what you learned in church VS what the lyrics in songs you heard from other artists conveyed. How did that affect you personally and musically?
Yeah, the Christian Hip Hop came a few years after I started writing lyrics. Back then, there was a local Christian teen nightclub called The Last Wave, and that was my first true experience with Christian Hip Hop. A lot of the well-known acts in that genre would come through there to perform on their tour dates. During those formative years of my life when my voice and body were changing, and I was anxious about my future because of societal expectations; it was just what I needed. Not having an actively involved father around, Christian Hip Hop gave me some male role models to look up to. Most teenaged fans of Hip Hop love to emulate their favorite rappers, but I was smart enough to know the consequences of those actions. I wasn't fearful of emulating the Christian rappers. God used the genre as a tool in my life, and my heart started to change. The lyrics of artists like Cross Movement or Da' T.R.U.T.H would go so deep and challenge me and leave me thinking "Do I know God for myself or do I just follow what my mom taught me?"
Back then, my church didn't really expound on the deeper aspects of God, and because I was a seeker of truth, that wasn't satisfying enough for me. I knew things about God, but I didn't know Him personally. We were teenagers, so as long as we weren't having premarital sex or doing drugs and drinking alcohol, it was an achievement in the eyes of the church leaders. It was all about having a presentable outward appearance and that was exhausting. Christian Hip Hop filled that void and the songs were like mini sermons over hot beats. I had never heard anything like it! I'm not super plugged into the genre like I once was, but I'll forever be grateful for it.
"Joining TAXI was the best decision I've ever made regarding my musical career path."
What ultimately motivated you to join TAXI, and how did that decision affect your musical career path?
I had reached a fork in the road in the early 2010's with my musical aspirations, and it was either time to hang it all up or to try something different. Some friends that I came up with were getting record deals or on their way to getting a record deal, and there was no deal or tangible future in music in sight for me. An opportunity to move to the UK and record some music and perform live in some of the schools had come up, but no type of longevity was guaranteed. I was really excited about it at first and the organization in the UK were also excited about it as well, but my pastor Mike wisely and lovingly advised me to hold off and to finish my undergraduate studies first. If I moved overseas and the opportunity didn't work out, I'd have to come back home and start from scratch.
All of these things were happening around the same time, so it was time for me to make some grown up decisions. I was releasing singles digitally as a traditional artist, but it wasn't gaining any traction. I had a minor buzz around town in the Christian Hip Hop scene, but I had reached a plateau and by that time, other artists were starting to flood the local market. All of these events made me re-evaluate everything.
When I got honest with myself, the traditional artist route wasn't for me. Although I love the stage, I get severe performance anxiety whenever I perform live. Plus, I had always wanted to get married and start a family; so living on the road or out of a suitcase wasn't something that I desired.
I had heard of TAXI years before, but decided that this was the right time to join. I had nothing to lose. I didn't join right away and lingered on the Forums for about year before officially joining in 2014 due to some erroneous online reviews about TAXI clouding my judgment. But I wish I had joined sooner. Joining TAXI was the best decision I've ever made regarding my musical career path.
Well, I'm glad you did! You first hit my radar when I saw you at one of TAXI's conventions four or five years ago. You seemed to make friends there pretty quickly, yet I wouldn't describe you as incredibly outgoing. You must have been doing something that was musically interesting because most of the people I saw you with were either successful members, or newer members who were about to become successful. What do you think causes the "magnetic" attraction that helps future collaborators and friends meet each other at the TAXI Road Rally?
That's a great way to put it. Even though we don't know each other well, that is a precise observation. I am an introvert, but the Road Rally is one of those engaging, once-in-a lifetime experiences that will get even the most introverted person to come out of their shell. I was fortunate though, because I went to my very first Road Rally already knowing and collaborating with some successful TAXI members because I had connected with them on the forums prior to going. All of my lurking on the Forum paid off, I suppose!
The Road Rally is a great place to connect with future collaborators and meet new people because everyone there is humble, like-minded, and has the same goals. At your average music industry event, everyone is competing with you or trying to one up you. People at the Road Rally legitimately want to see you succeed. It may feel intimidating and overwhelming at first, but after your first one, you start seeing familiar faces and feeling more comfortable.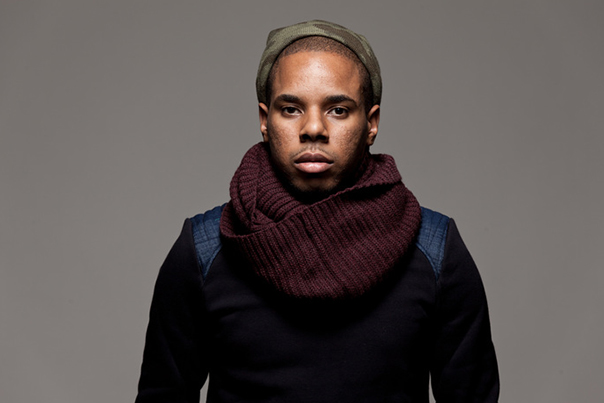 What caused the light to go on for you to start pursuing the TV and Film music side of the industry?
Back at Valencia College during my Music Business class — which was the most intriguing elective class to me at the entire school — my professor said that his Blues band had a placement in MTV's The Real World: New Orleans that had earned him around $10,000 in royalties in 5-6 years, and I was amazed! I started asking a bunch of questions about how he went about that, and found that his placement was just a "right place, right time" sort of occasion. His CD happened to be purchased by the show's music supervisor in New Orleans because he wanted music that was true to the sound of the city, and the supervisor ultimately contacted his band.
The professor recommended that I check out Donald S. Passman's All You Need to Know About the Music Business,and my online research eventually led me to TAXI. But like I said earlier, I didn't join right away. When I joined, I sought to get cuts with big artists, but that eventually shifted to pursuing the TV and Film side of music instead. I would still love to obtain a major artist placement one day, but my main focus is creating music for TV and Film.
What were some of the first steps you took that started to kick things into gear for you?
Learning how to write for the TAXI listings and how to make music more efficiently were early steps. I had a few broadcast quality songs ready to go, but nothing really fit the industry listings. I didn't just want to wait around for the right listing because time was too precious and there were opportunities to seize, so I knew that I needed some new music, pronto. That also made me seek out some collaborators on the TAXI Forums because I didn't have the production chops to pull all of this off by myself.
Before TAXI, my approach to making music was very inefficient because I was finding beats that I liked online and buying exclusive rights to them for $200-$300 each. Not to mention paying for studio time, because I wasn't recording on my own home equipment at the time, and paying for mixing and mastering. There's no way that you can build an extensive catalog with that sort of methodology.
So when I started collaborating with other TAXI members, and that not only led me to getting some music forwarded to the industry, but I was also saving money by not buying beats and studio time. I started knocking out music much faster.
How did the TAXI members you met at your first Road Rally affect your ramp up to TV and Film music competency, and ultimate mastery?
My face-to-face meeting with TAXI members at my first Road Rally was the icing on the cake to meeting them beforehand on the Forums. I owe it all to God that I was able to cross paths and collaborate with guys like Owen Chaim, Matt Vander Boegh, and Scott Horton because of the TAXI Forums. I don't believe any of that happened by chance.
They weren't total strangers at my first Road Rally, and that helped a lot. That positively affected my ramp up because I was hearing about all of their signings and placements, and I knew that I had to get in on that. I was off to a great start; I just needed the patience to persevere. They told me not to sit and wait around for placements and to just keep working. They were so knowledgeable of their craft and it made me want to aspire for greatness.
How many collaborators do you work with in a given year on average?
About 8-10 regular collaborators in a given year. Most are other TAXI members, but a few are not. I don't really produce, so I'm always seeking out other collaborators in the areas that I lack skills in. The type of collaborator that I seek out for a particular project depends on the genre that I am writing for and what I'm trying to accomplish.
What genres do you mostly work in?
Hip Hop/R&B. TAXI has stretched me and taught me how to think and write outside the box for a few other genres, but Hip Hop/R&B are my main genres. A 1950s-style Rock 'n' Roll song that I co-wrote and did the lyrics and melody for, got placed on a National Geographic TV show, Genius: Picasso. I don't have a ton of that type of stuff in my catalog, but that's what I mean when I say that TAXI taught me how to write outside of the box. I love Sam Cooke, so why not give a 1950s-style song a try?
"The type of collaborator that I seek out for a particular project depends on the genre that I am writing for and what I'm trying to accomplish."
Do you create what and when the muse brings you when she feels like it, or do you create to fill a request — meaning that you're on task for something that an industry pro has requested?
I'm constantly creating because I just want to stay sharp. All of the greats, regardless of their industry, are constantly honing their skills, so I'm not exempt from doing the same. I do receive requests from some music library owners and yes, I will write for those, but a lot of the times I'm just brainstorming ideas and thinking which co-writer is the best fit to run this idea by. This is an ongoing matter each week, but this helps me because when I do receive a request, I'm confident that I can get it done in a timely manner.
Looking in the rearview for a moment, what have you learned about the real music industry since you became a TAXI member that you might have had misconceptions about when you were dreaming of a career in the industry?
I've learned that working in the music industry and meeting the right people is not unattainable. With TAXI, you don't have to live in a major market like LA, New York, Miami, or Atlanta to pursue your dreams. Orlando is known for tourism, and it honestly hasn't been known for its music scene for almost 20 something years since the heydays of Lou Pearlman with Backstreet Boys, NSYNC, and Britney Spears. Thankfully, that hasn't hindered my own personal growth and progress. I have deep roots here with my wife and family and because of TAXI; I'm under no obligation to leave all of that behind.
Read Part 2 of this interview in next month's TAXI Transmitter!
Hear Terrell's music here!