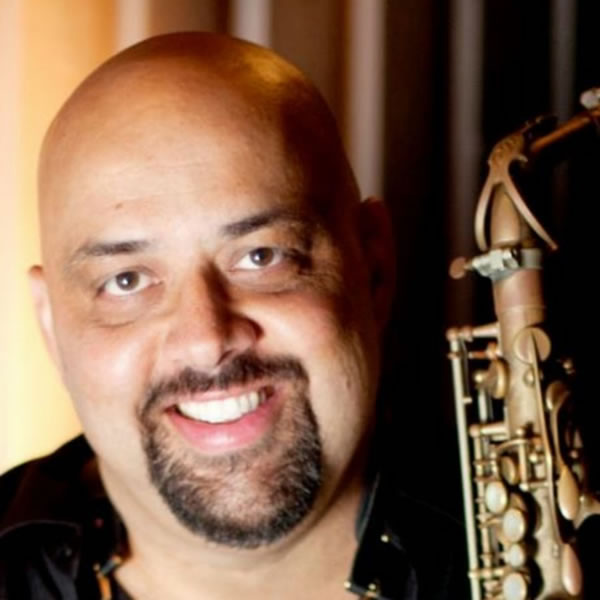 TAXI member Paul Croteau
Editor's Note: We normally interview a TAXI member for each month's Passenger Profile. But, when we saw this recent post on the TAXI Forum by member Paul Croteau, we couldn't resist using it in its original form. Paul offers up some great advice, and his perspective is refreshingly realistic and pragmatic. We think he has a bright future ahead!
Paul's bio from his TAXI member page:
I'm a Texas-based multi-instrumentalist that has been involved in music one way or another for about 40 years. I'm a husband, father of two kids, and an IT professional by day. I would love nothing more than to write music fulltime. My dream is to co-write songs with my talented teenage daughter and become independently wealthy making music. #Honesty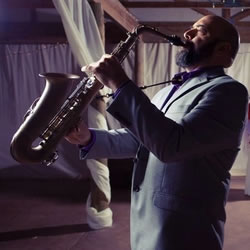 Saxophone is my primary instrument; I've performed with big-name stars as a sideman and have paid dues on cruise ships, ballrooms, and in countless dives. I listen to and play all styles of music and work hard to remain true to the idiom of the moment with a commitment to stylistic accuracy, taste, and solid time. Whether it's smooth as Sanborn, crafty as Cannonball, or brazen as Brecker, I've got you covered.
My musical influences are a true hodgepodge that range from John Coltrane to John Williams and include masters like Miles Davis, David Foster, Prince, James Brown, and Stevie Wonder. I'm constantly learning.
My First Year Numbers,
Plus Advice for New Members
March 8 is my TAXI birthday; thought I would share my numbers like so many others do.
I have submitted exactly 250 cues (a collaboration with Terrell Burt was the 250th submitted last weekend).
I've heard back from 236 of them; my forward rate is a little under 27% (63 out of 236).
It took me nine submittals to get my first forward.
I attended the [TAXI Road] Rally [convention] and absolutely loved it.
I have signed with two boutique [music] libraries based on forwards [from TAXI].
I have signed with another [music] library due to a face-to-face meeting with the [company's owner] at the Rally.
I do not have any placements yet that I know of, but I recognize that this game takes time. They will come.
I've joined BMI, launched my own website, and have been a voracious reader of industry material including books from Dean [Krippheane], Robin [Frederick], and Fett among many others.
I've learned that music is only half of the equation... there's this thing called "mixing" that plays an important role. ;-)
My TAXI mantra is officially "Write, submit, remix, repeat."
I have finally learned that I do not have to submit to every instrumental listing that exists. Focus matters. So does sleep.
"This is truly a numbers game... I've heard it said that this is a marathon, not a sprint. So, you need to recognize what it may take to get where you want to go and then pace yourself and your expectations accordingly."
-Paul Croteau
I renewed [my TAXI membership] last week and hope to have a productive year. For the new folks on the boards (I guess I'm no longer a freshman now?), I humbly offer the following advice:
Ask for help in the forums... but be sure to read the FAQ and try the search tool first.
Be willing to accept constructive criticism and feedback.
They are songs and cues, not children. Don't consider feedback as an attack on a family member.
Figure out what your best genre or two are and focus on those. Rare is the musician that can write to dozens of styles.
Realize that there is always someone out there better than you at what you are trying to do. Strive to get better, not to compete.
Get your equipment in order. Old synths, cheap sound libraries. and bad recording quality will only frustrate and inhibit you.
Learn about mixing or find someone that can mix your work for you. Thanks to the amazing technical world we live in the quality bar is high in this industry.
Remember that every listing and submittal are learning opportunities. TAXI's reputation is on the line with every track that it forwards to a customer.
Accept that the judging of music is often subjective and you won't always agree with the feedback you receive. Screeners aren't perfect, but they get it right most of the time. Use their feedback to improve your work. And when you hear a forward [from another TAXI member] that you think is of a lesser quality than your return, move on. Nobody ever said the world was fair. When life gives you lemons, add vodka and ice and be happy!
Understand that it will take 4-6 weeks to hear back about a given submittal. If you are forwarded it may be weeks, months, sometimes even years to hear back from [the music library/publisher]. The golden rule, the TAXI Mantra is "write, submit, forget, repeat." In other words, don't write something and then check your inbox every day looking for a response. Get to work on other things. When you plant a garden, do you check every day for vegetables? No. It takes time. So does this business.
If you are writing instrumental cues and don't play guitar, consider learning.
Get a white board or some other method to keep track of [TAXI] listing due dates. Make it visible so you don't fall behind... rushing a cue is a great way to get a "return."
Read as much as you can about recording and engineering. I have links to a dozen educational books on my website (click here if you like). If you write instrumentals I suggest Dean's book, it's at the top of my list for a reason. For songwriters anything from Robin Frederick is awesome. For engineering the Mixing Engineers Handbook is a wealth of knowledge.
Don't cripple yourself by working with old software. Get a dependable DAW... Garage Band is a great starting point. Logic, ProTools and Cubase are other options.

Back up your computer data! Hard drives fail, all the time. Get an external drive (the cost per TB today is cheap) and back up your data. Also consider an online storage service as an off-site archive. If you get robbed or have a fire, a stolen or melted backup drive does you no good.
If you record vocals or live instruments, try to get a professional microphone and also research how to optimize your room acoustics to improve recording quality.
Subscribe to an online training site like MacProVideo.com or ADSR.com. Or if you are tight on funds, search YouTube. There are thousands of great videos on pretty much everything you might ask about writing and engineering.
As you learn things share them with others, in person or in the [TAXI] forums. Pay it forward.
Find people to collaborate with. It's a great way to learn... a great way to get better at something is to work with people better than you at it.
Do what you need to in order to attend the [TAXI] Road Rally [convention] in November. It is an information gold mine, an amazing social atmosphere and a major motivator.
From a big picture perspective, ask yourself why you are writing and why you joined TAXI. This is not a get rich quick scheme. This is not where you go to get discovered. This is a community of musicians and composers that care about each other and want their brethren to succeed. Michael Laskow has been in the industry a long time and has created an awesome musical ecosystem. The [TAXI] forums alone are a goldmine of useful information and a resource of excellent and timely feedback.
"I am a musician down to my very soul. My saxophone and piano are extensions of my body. I am empty without them."
-Paul Croteau
If you are writing specifically for income, understand that it will take you years to generate anything substantial. TAXI is just one of many tools that exist for musicians to use in order to become successful. It has been said by veterans here that in order to generate a decent income level you have to have 500 cues placed. Not written, but placed. What will it take YOU to get to that number? Everyone writes at their own pace, but if you get a 20% forward rate, that means that four out of every five you submit will get returned. Of the forwards, how many will actually lead to contract with libraries and supervisors and ultimately to placements? This is truly a numbers game... I've heard it said that this is a marathon, not a sprint. So, you need to recognize what it may take to get where you want to go and then pace yourself and your expectations accordingly.
I LOVE writing and playing music. I am a musician down to my very soul. My saxophone and piano are extensions of my body, I am empty without them. I do this because I love it. If you have the passion to do this, you will enjoy being here. If you don't love writing you might find the work to be tedious or difficult, which might be a sign that you may want to consider something else for income, or at the very least reset your TAXI expectations. No matter what you decide, the fine folks in the TAXI forums will be here you help if you ask.
Thanks for reading this. I hope it was useful to someone.
Paulie
Paul "yo paulie!" Croteau
Hear Paul's music here!