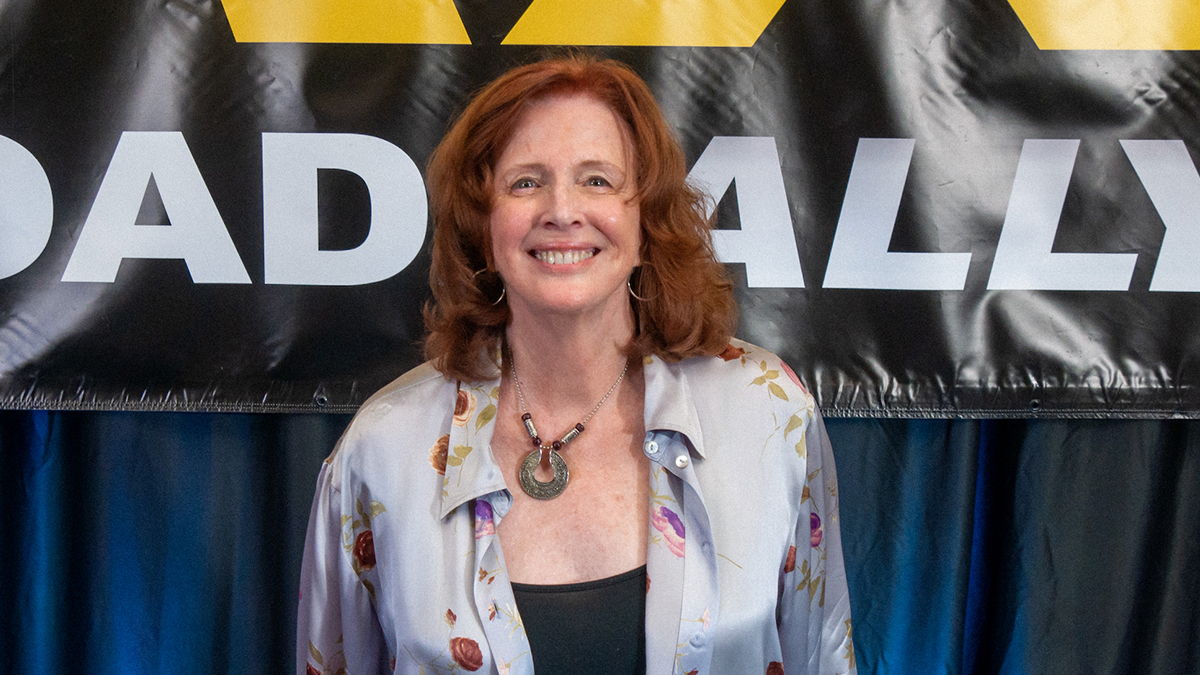 Robin Frederick speaks at TAXI's Road Rally Convention.
TAXI TV viewers asked Robin Frederick to give some examples of women in the Americana genre, and this is the result!
----------------------------------------------------------------------------------------------------------
Life in the early days of America was difficult, dangerous, and survival took every ounce of strength. Both men and women were hard-working, self-sufficient, and plainspoken. The songs they sang reflected that life, and that spirit lives in today's Americana music genre.
While you're not as likely to be run over by a buffalo today as you once were, the voice of rural and plains life has not changed much. Instead, it has slowly evolved to include a wider range of instrumentation, vocal styles, and themes. You'll hear plenty of Blues, Gospel, Appalachian Folk, and Rockabilly in this "big tent" genre. But the character at its heart is essentially the same—The Survivor.
The female artists in this style reflect that survival mentality, from Lucinda Williams' "Car Wheels on a Gravel Road" to Mary Gauthier's "Mercy Now." Lyric themes range from heartbreak to hardship, from growing up to growing old. You won't find the emphasis on youth culture that exists in the Pop market. As a result, Americana women can cover a much broader range of emotions and subject matter, something that works well in the many films and TV series that use this style.
It's the sense of spontaneity, strength, real character, and raw truth that defines it.
It also offers an opportunity to turn a mature woman's voice to advantage. The mournful sound of a solo female voice hymning "Missouri Waltz" provided a haunting opening to the Academy award-nominated film Winter's Bone. The singer was 67-year-old Marideth Sisco. The sweet harmonies of O Brother Where Art Thou belonged to women ranging from age 29 to 53 (Alison Krauss and Emmylou Harris). If the voice is a little rough around the edges, so much the better. Like the lines on a sun-weathered face, that roughness expresses the singer's life and struggles.
People can argue about which artists are Americana versus Alt Country or Singer-Songwriter. The borders between acoustic-based genres are blurred. Americana can be considered an umbrella for many styles: Roots Rock, traditional Folk and Country, Delta Blues, Old Time, Gospel, Jug Band, and more. It's the sense of spontaneity, strength, real character, and raw truth that defines it.
You'll hear that strength and character in the songs of artists like Emmylou Harris, First Aid Kit, Alison Krauss, Hurray for the Riff Raff, Susan Tedeschi, Gillian Welch, Iris DeMent, Jenny Lewis, Joy Williams, and more. You can find them on Spotify and Apple Music playlists with names like "Women of Americana" and new releases on music blogs like IndieShuffle.com. Watch those TAXI listings for Americana songs to hear even more. We could definitely use more great women singers and songwriters in Americana!
© 2023 Robin Frederick