By Michael Laskow
TAXI members came from all over the world to attend the 2022 Road Rally, and they loved every minute of it. Once again, our Rally photographers captured so many key moments that we couldn't just give you last month's photo diary. Here's another group of curated shots from James DiModica and Ryan Taalbi. Are you in any of these?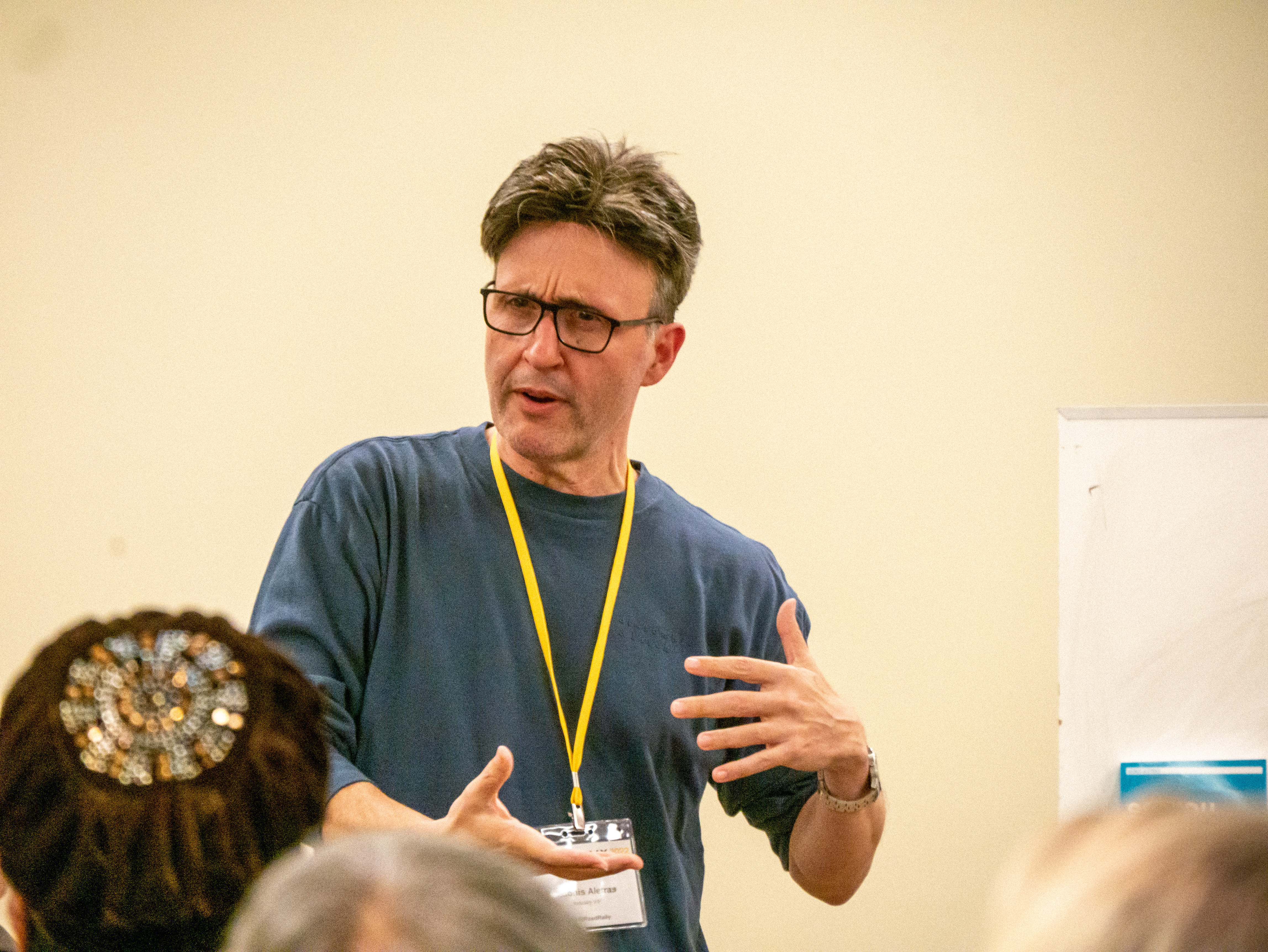 Successful TAXI member and composer, Adonis Aletras teaches a class on scoring films.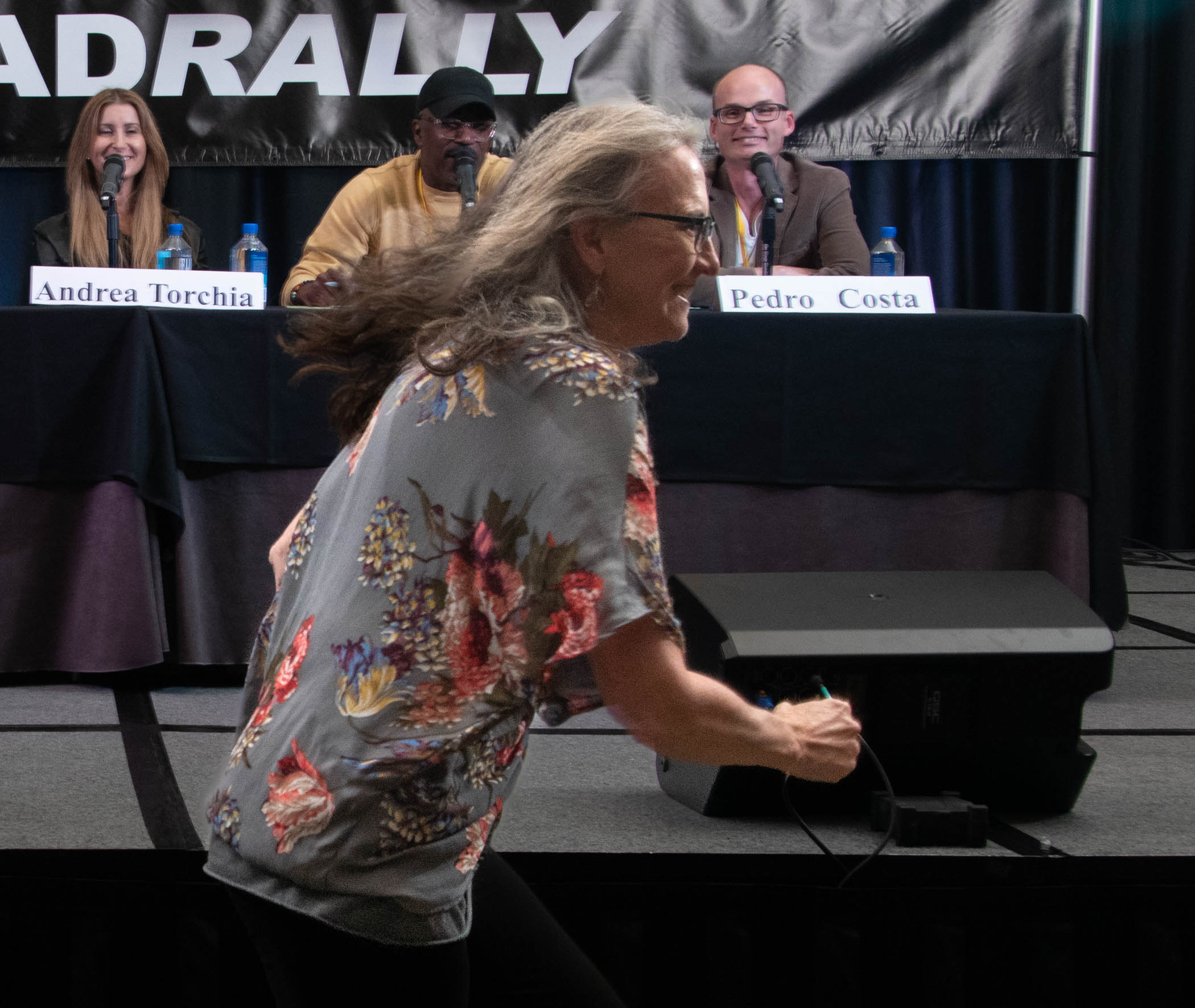 TAXI member, Carol Nicodemi, runs to hand her music to Grammy-winning producer, Rob Chiarelli, when he requested a copy during his panel.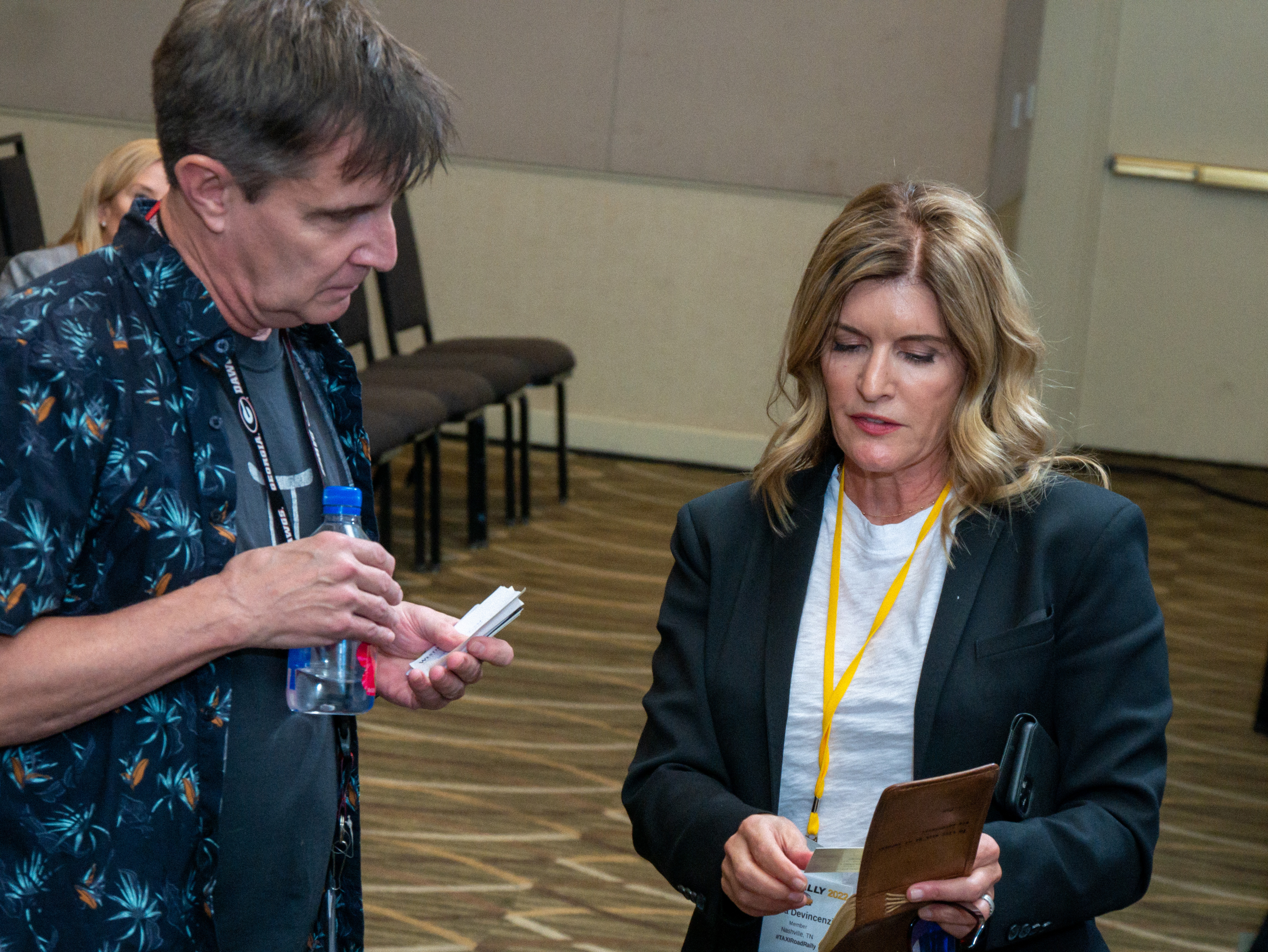 Music Library CEO, Chuck Henry, exchanges contact information with TAXI member, Diona Divencenzi.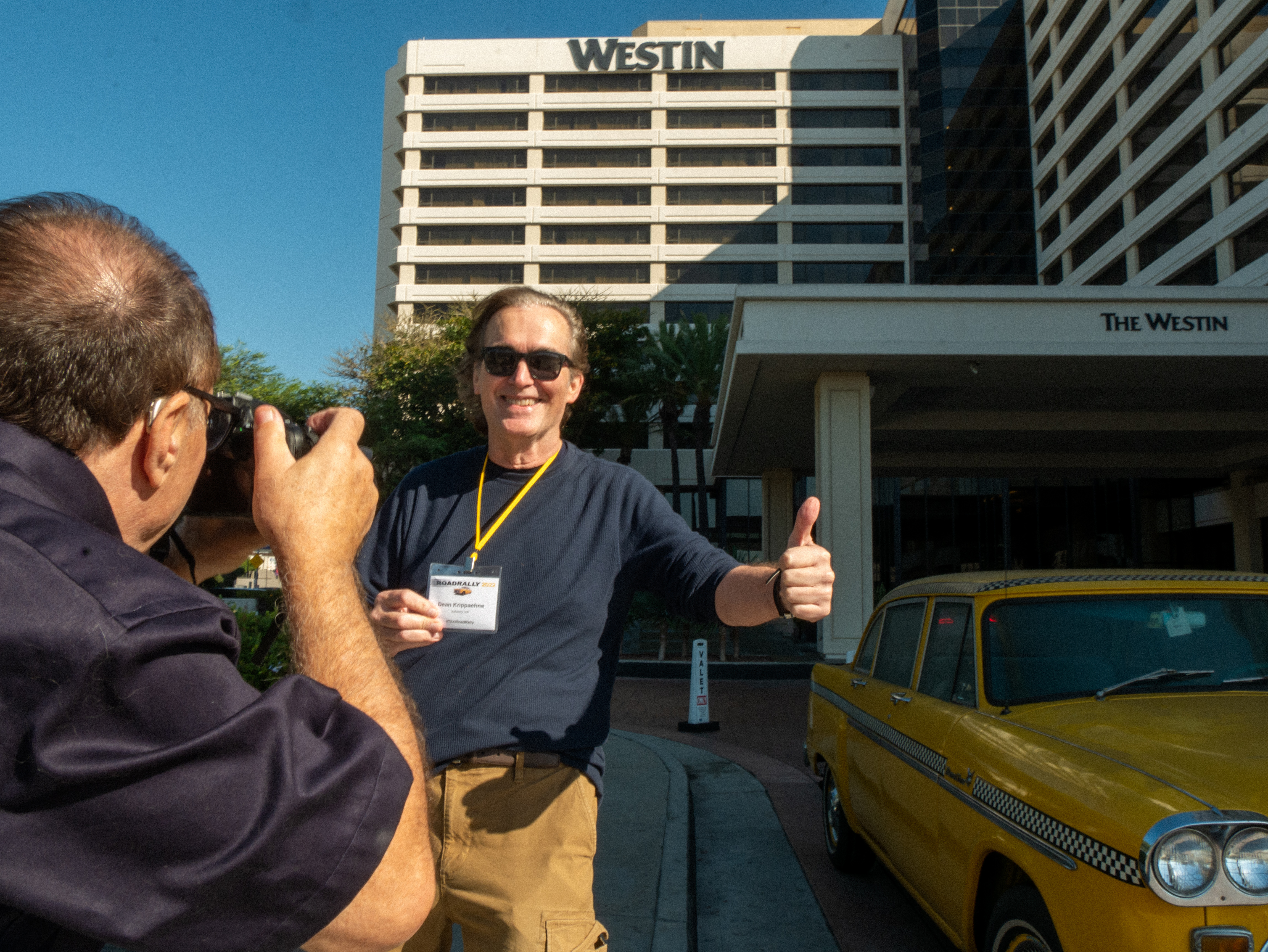 Legendary TAXI member, Dean Krippaehne, hams it up in front of the TAXI cab with photographer, Jim DiModica.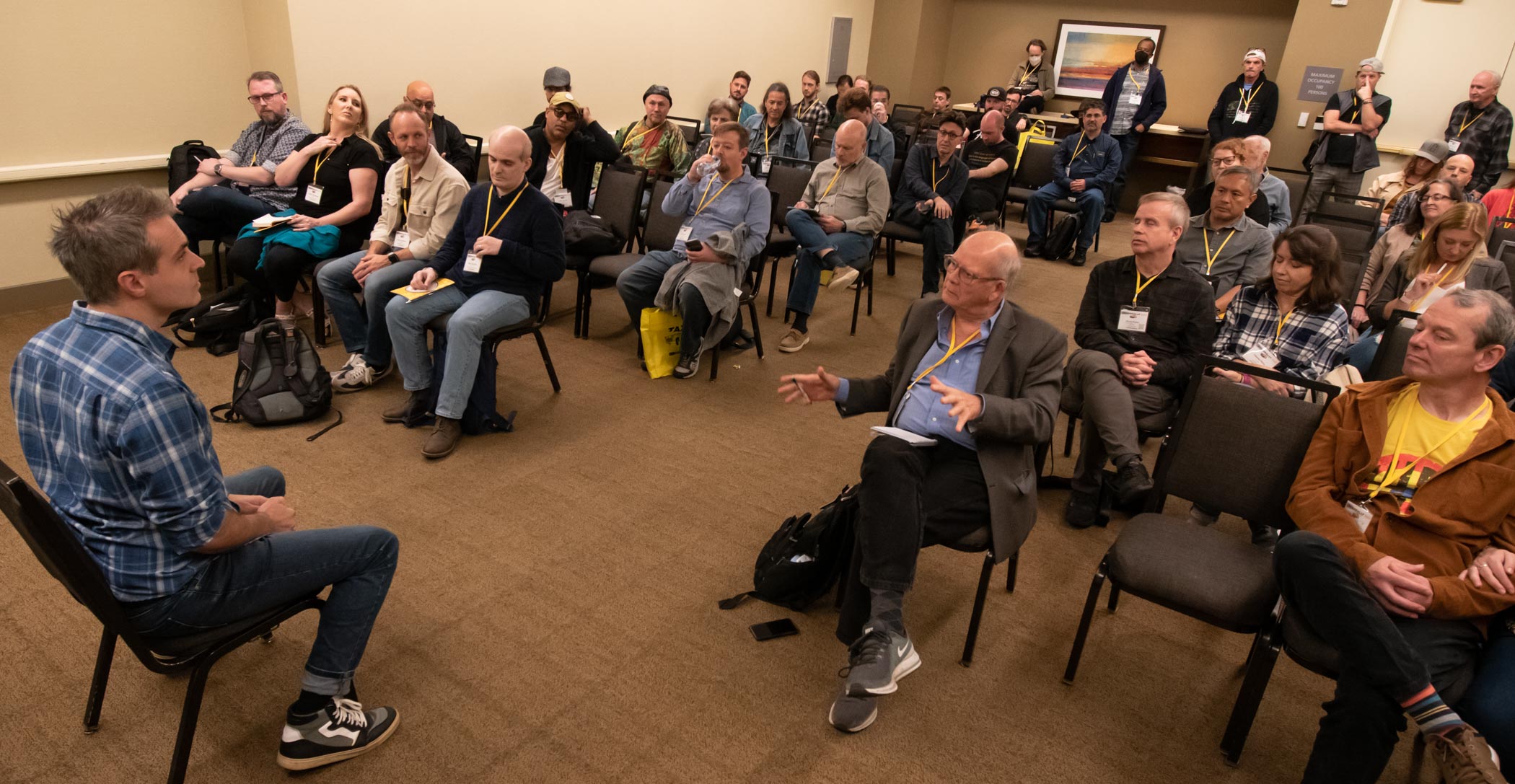 TV and film scoring expert, Michael Kruk, teaches a class to a very engaged audience.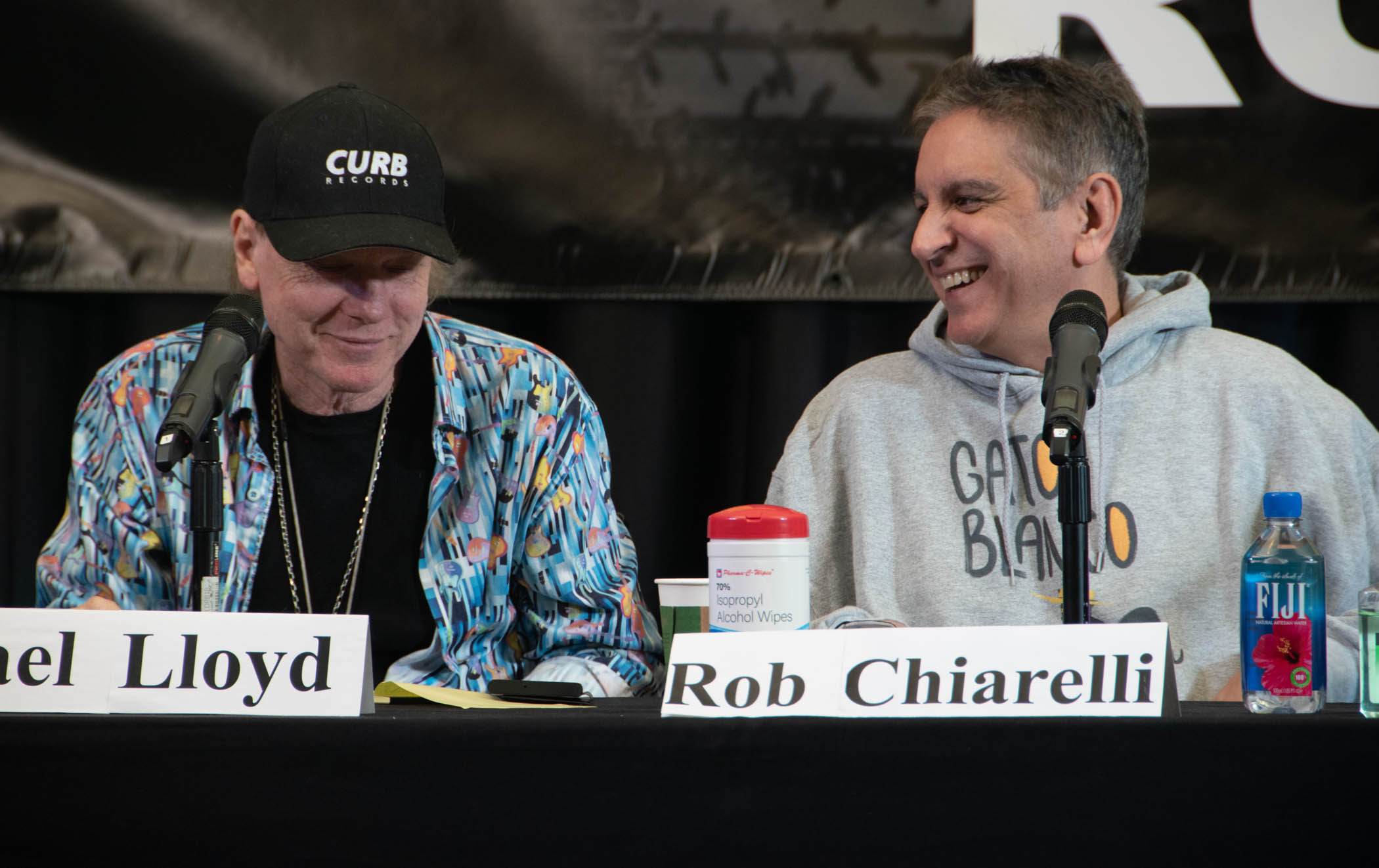 Multi-Platinum panelists, Michael Lloyd (left) and Rob Chiarelli, enjoy a light moment during the Happy Ending panel.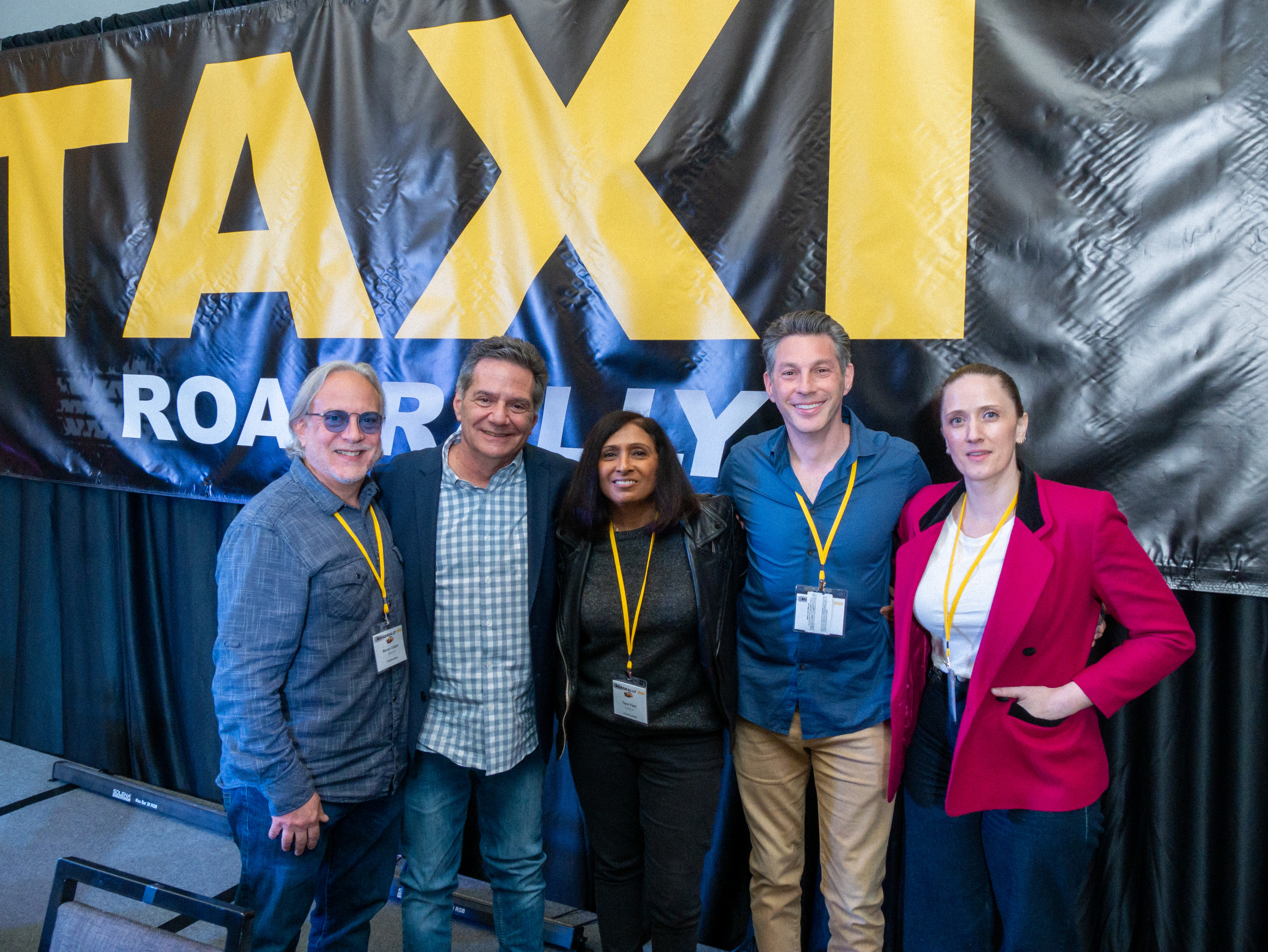 Film and TV Listening Panelists (left to right) Mason Cooper, TAXI CEO Michael Laskow, Tanvi Patel, Ryan Gaines, and Stephanie Reid, stop for a group photo after their panel wrapped up.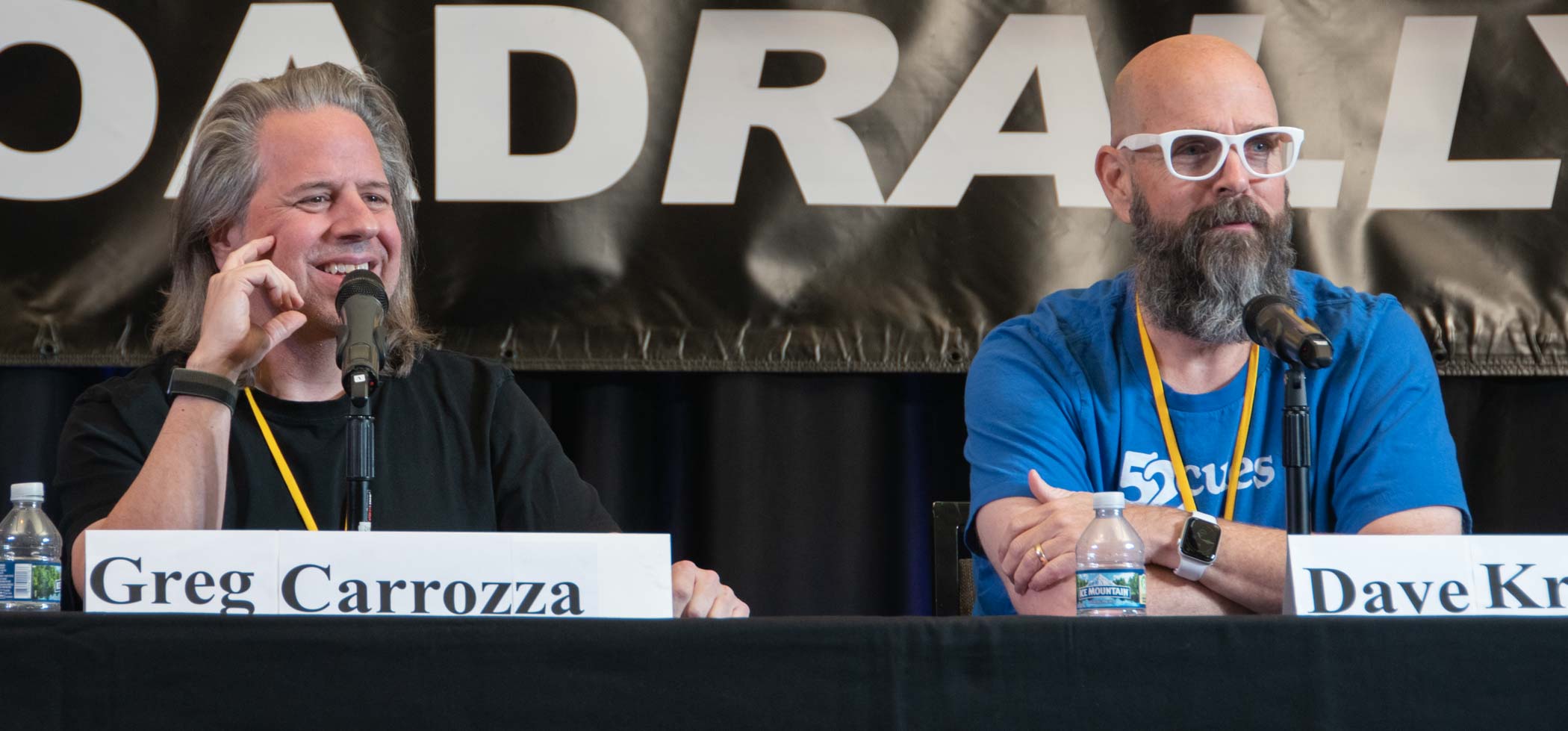 Composers Greg Carrozza and Dave Kropf, seem to be enjoying a funny question during their panel on "Delivering Your Tracks Like a Pro."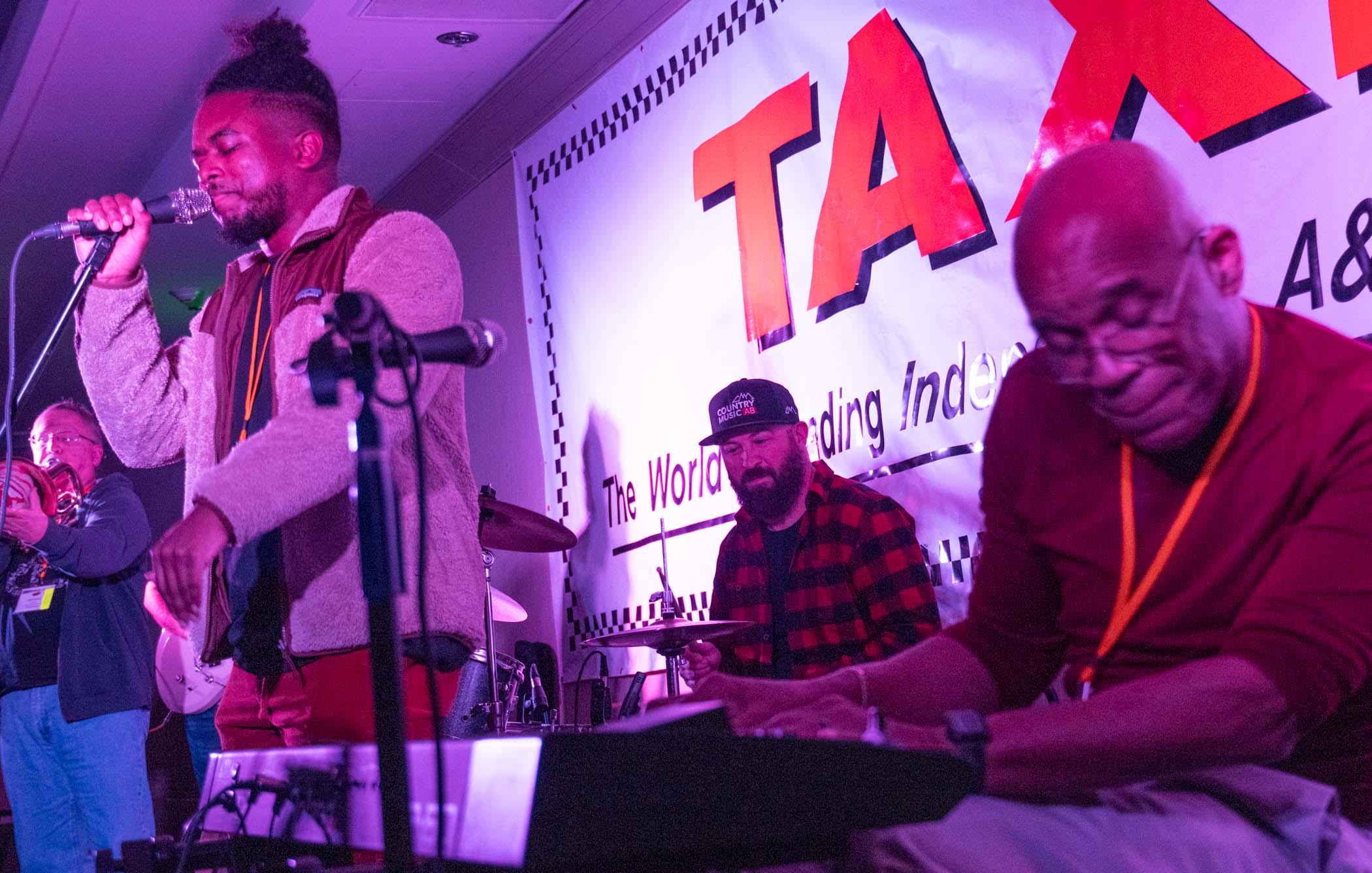 You can feel the groove in this shot of the Jam Room, late one night.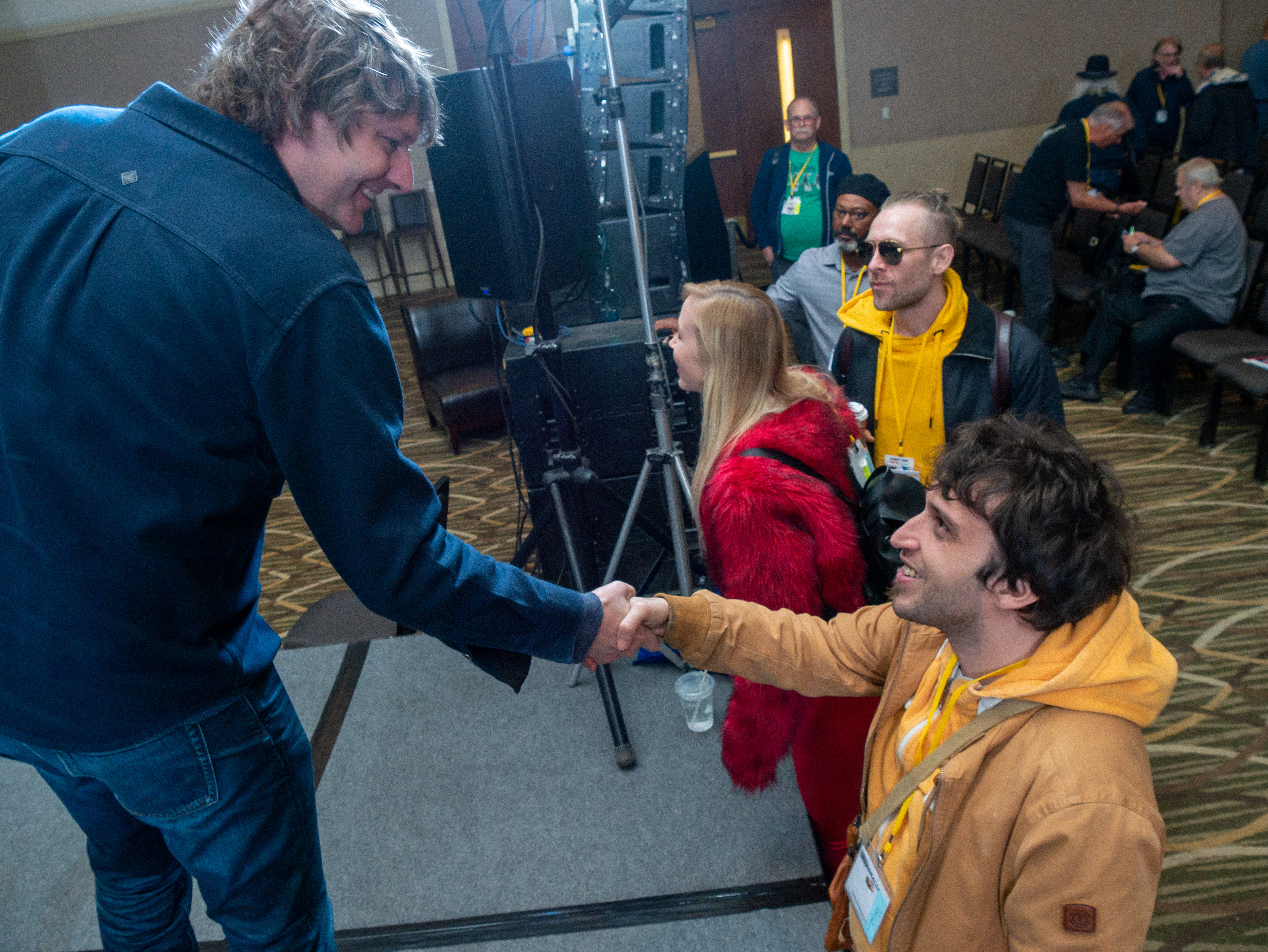 Music Licensing Executive, Jeff Freundlich, meets a TAXI member after a Road Rally panel.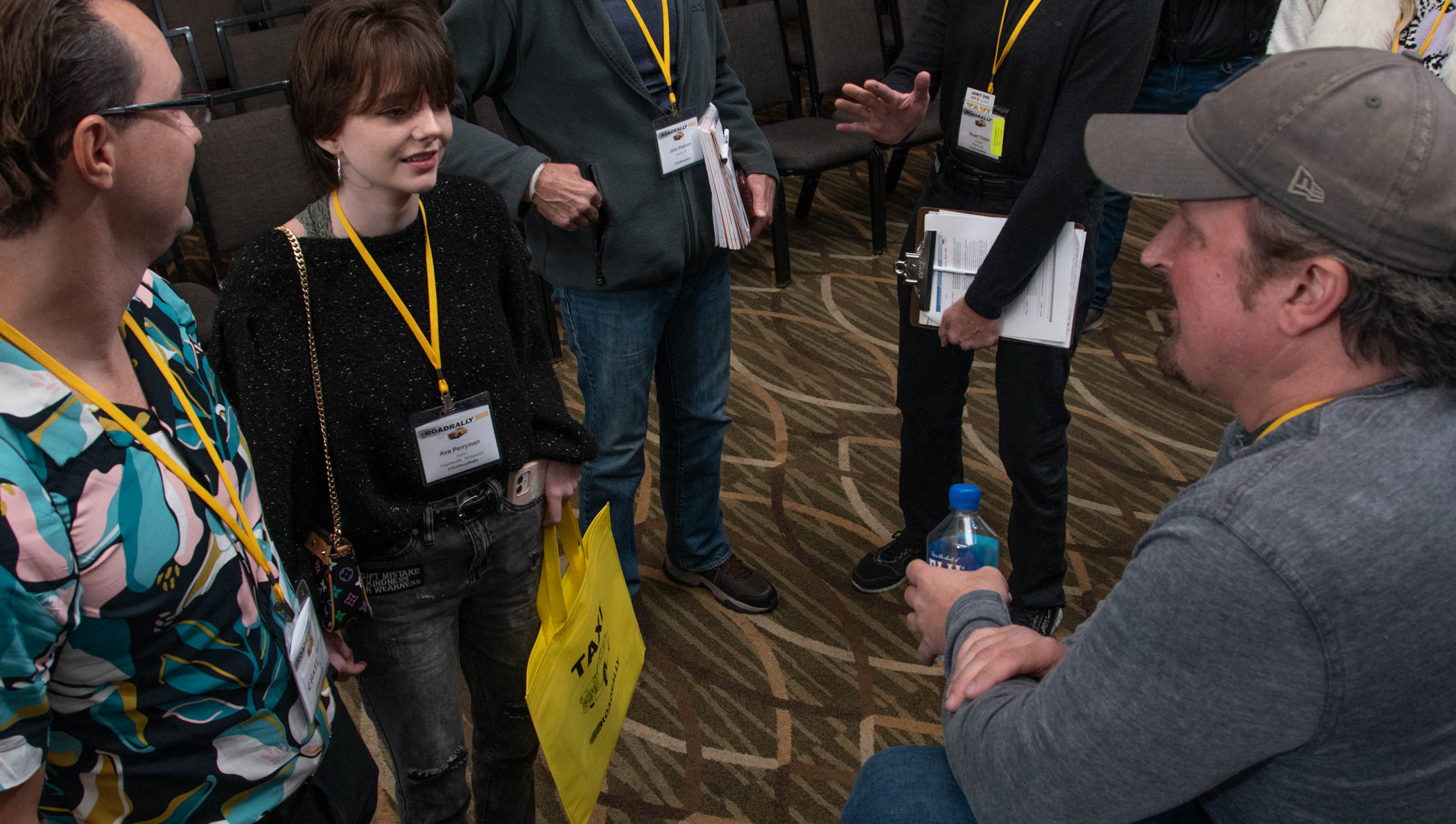 Panelist Jim Thacker, chats with Road Rally guest, Ava Perryman.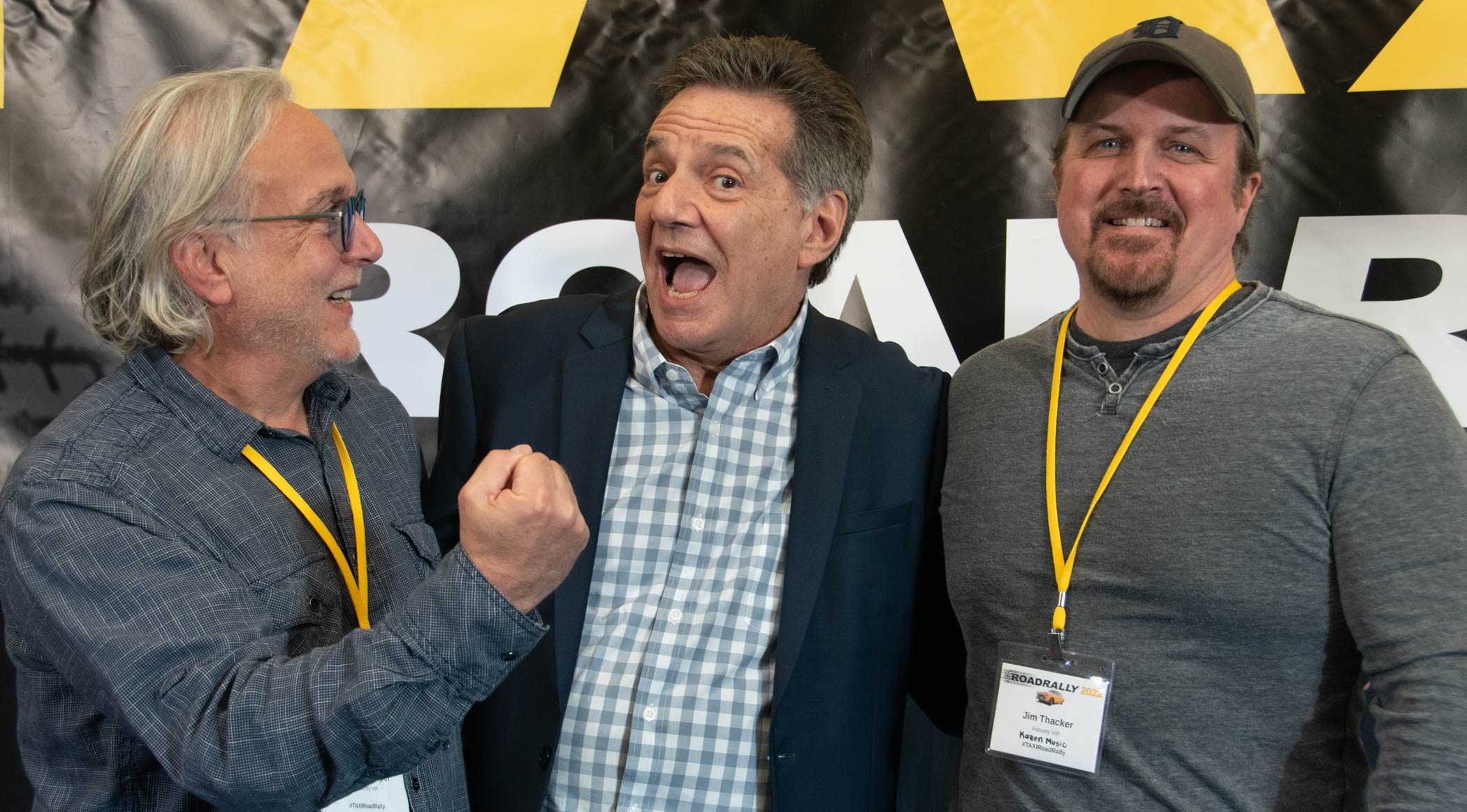 Music Supervisor Mason Cooper, winds up to throw a punch at TAXI CEO Michael Laskow, while panelist Jim Thacker ignores the whole situation.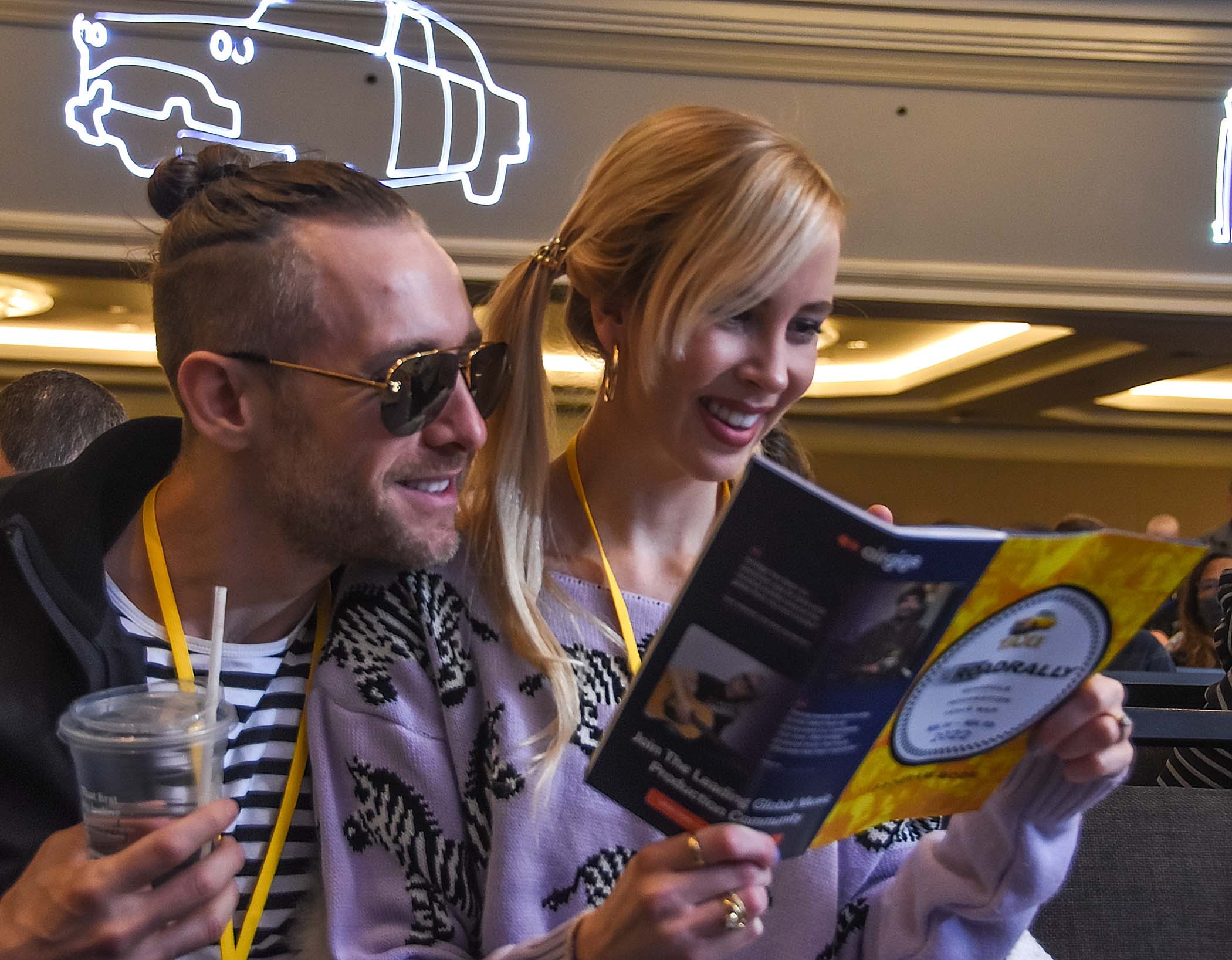 There was so much to do at the 2022 Road Rally, that these folks had to think hard about what to do next!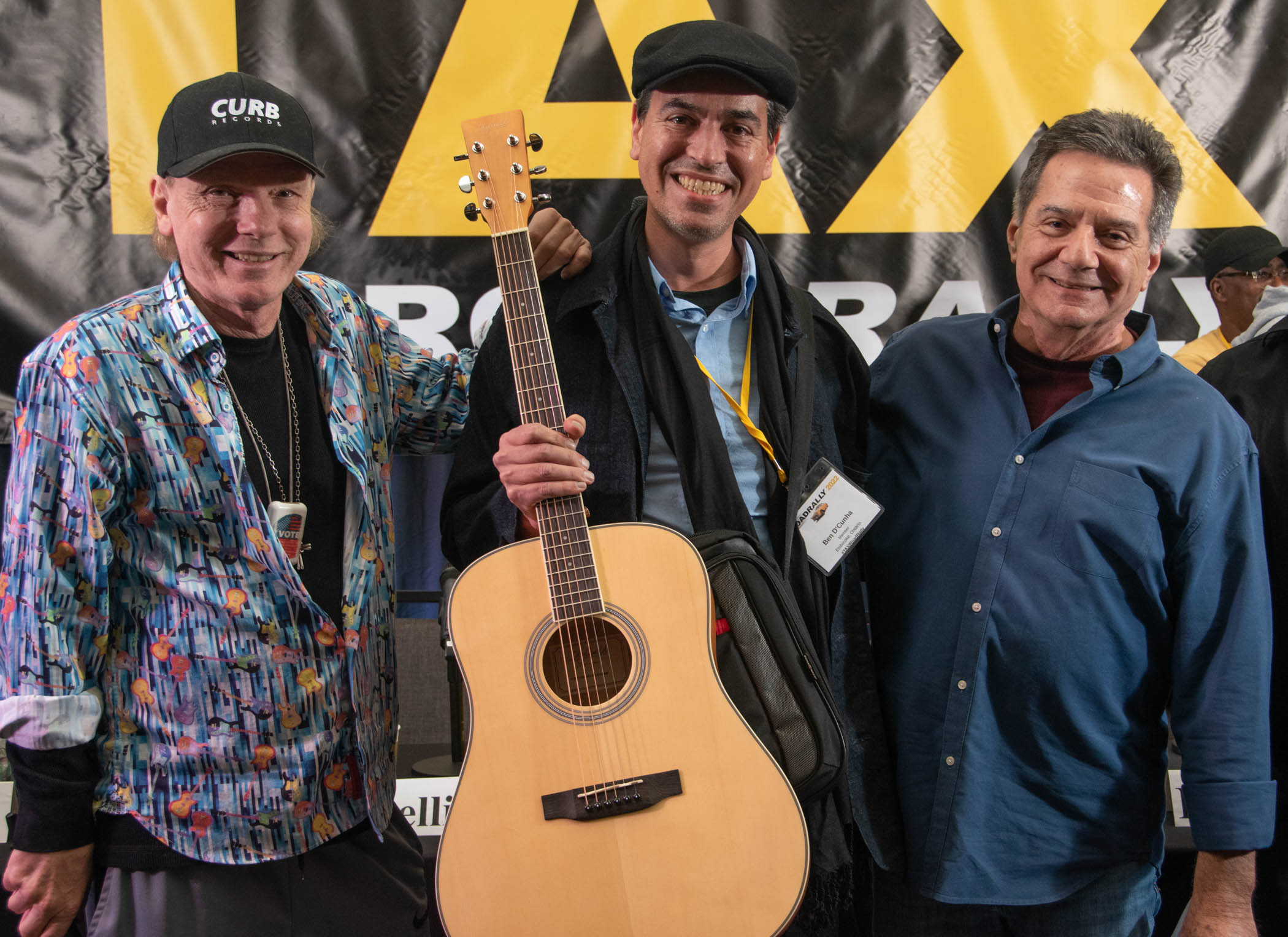 Multi-Platinum producer and music supervisor, Michael Lloyd (left), gives away a guitar at the end of each Road Rally, and Ben D'Cunha (right) was the lucky winner this year!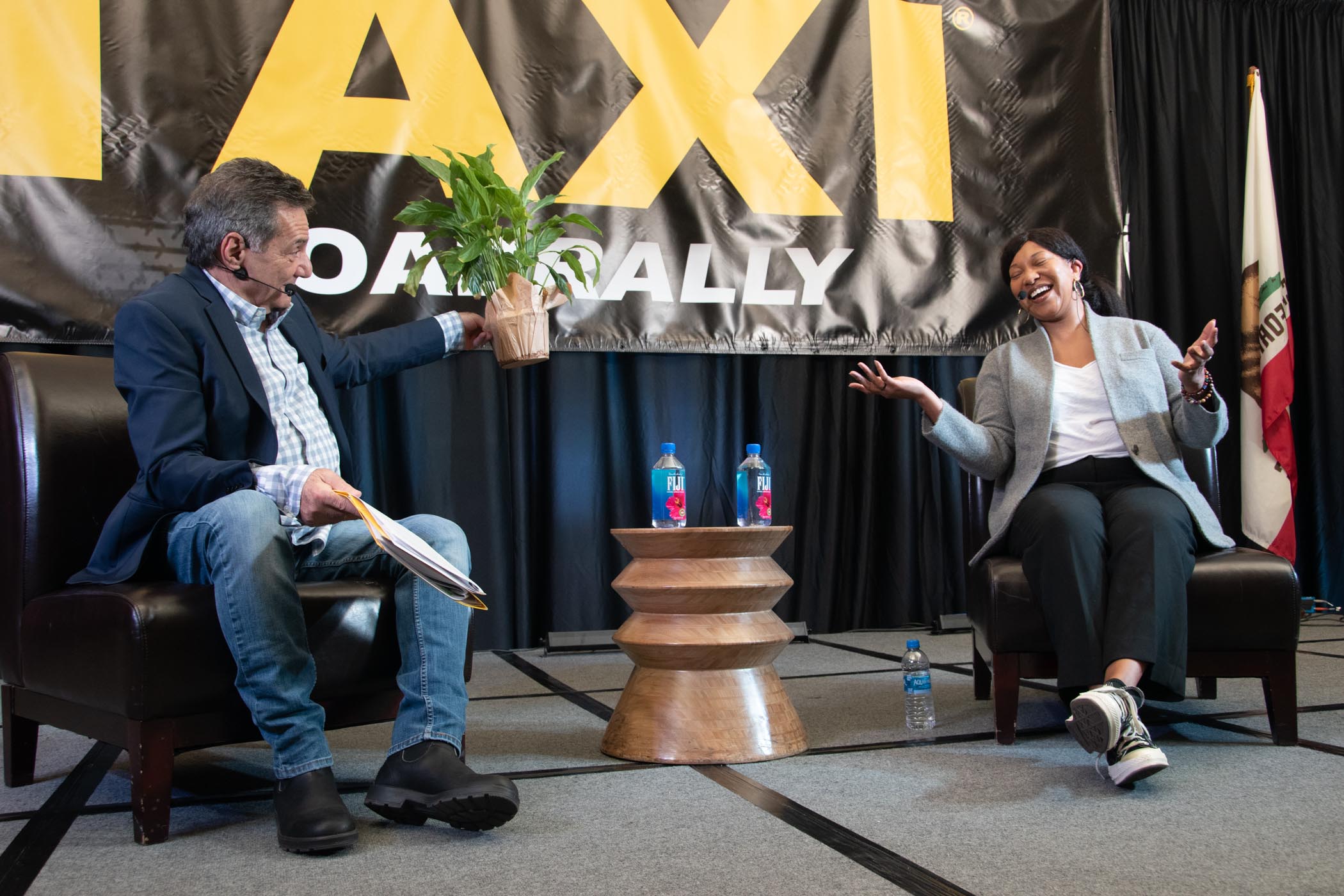 Keynote interviewee, Michelle Bell (Vice President of Creative at Roc Nation), gave TAXI CEO Michael Laskow, a "thank you" plant on her last day on TAXI's A&R team. Laskow still has the plant years later, and brought it to the Rally to show Bell it's still alive and well!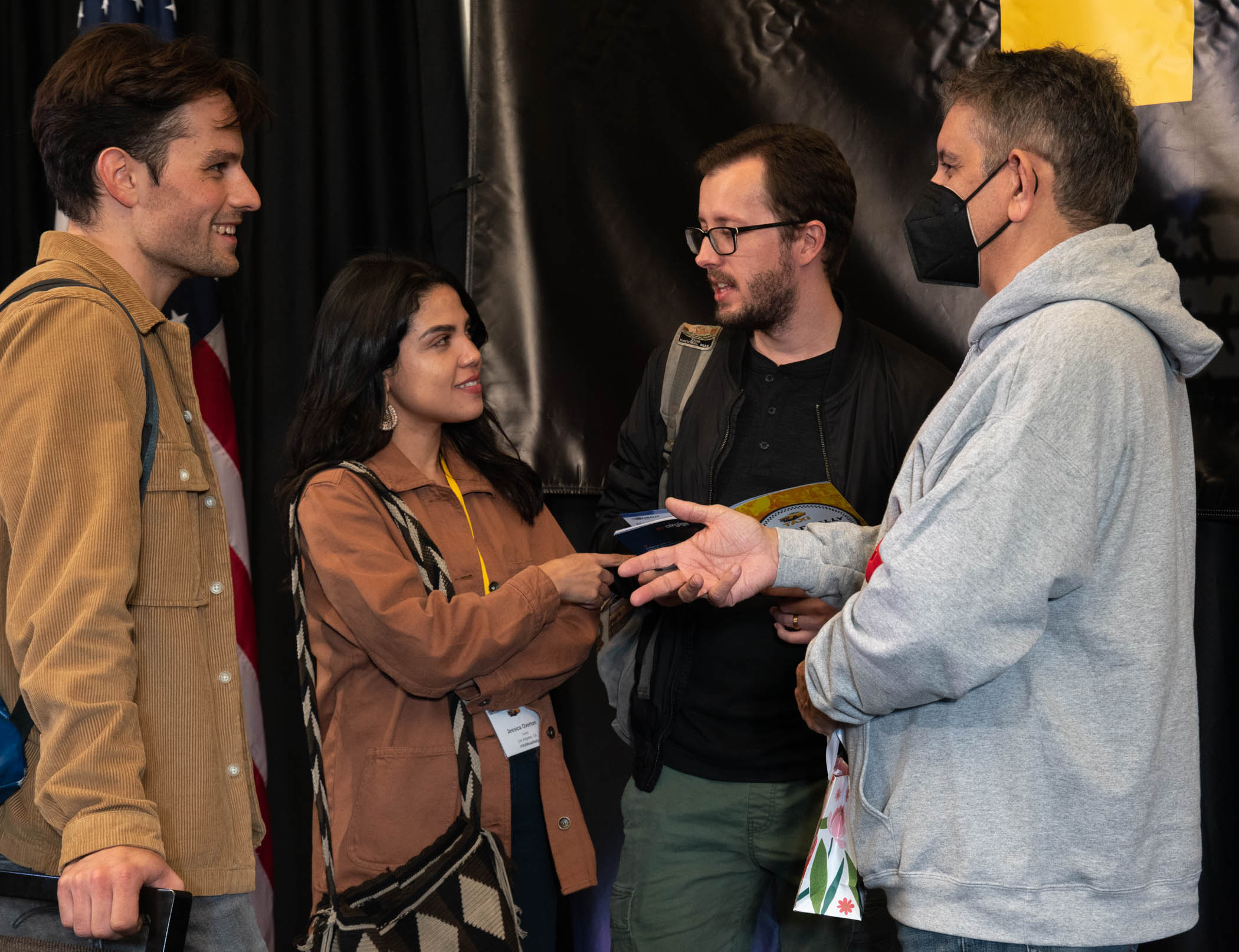 Multi-Grammy winner, Rob Chiarelli (right), spends some quality time with TAXI members at the Road Rally.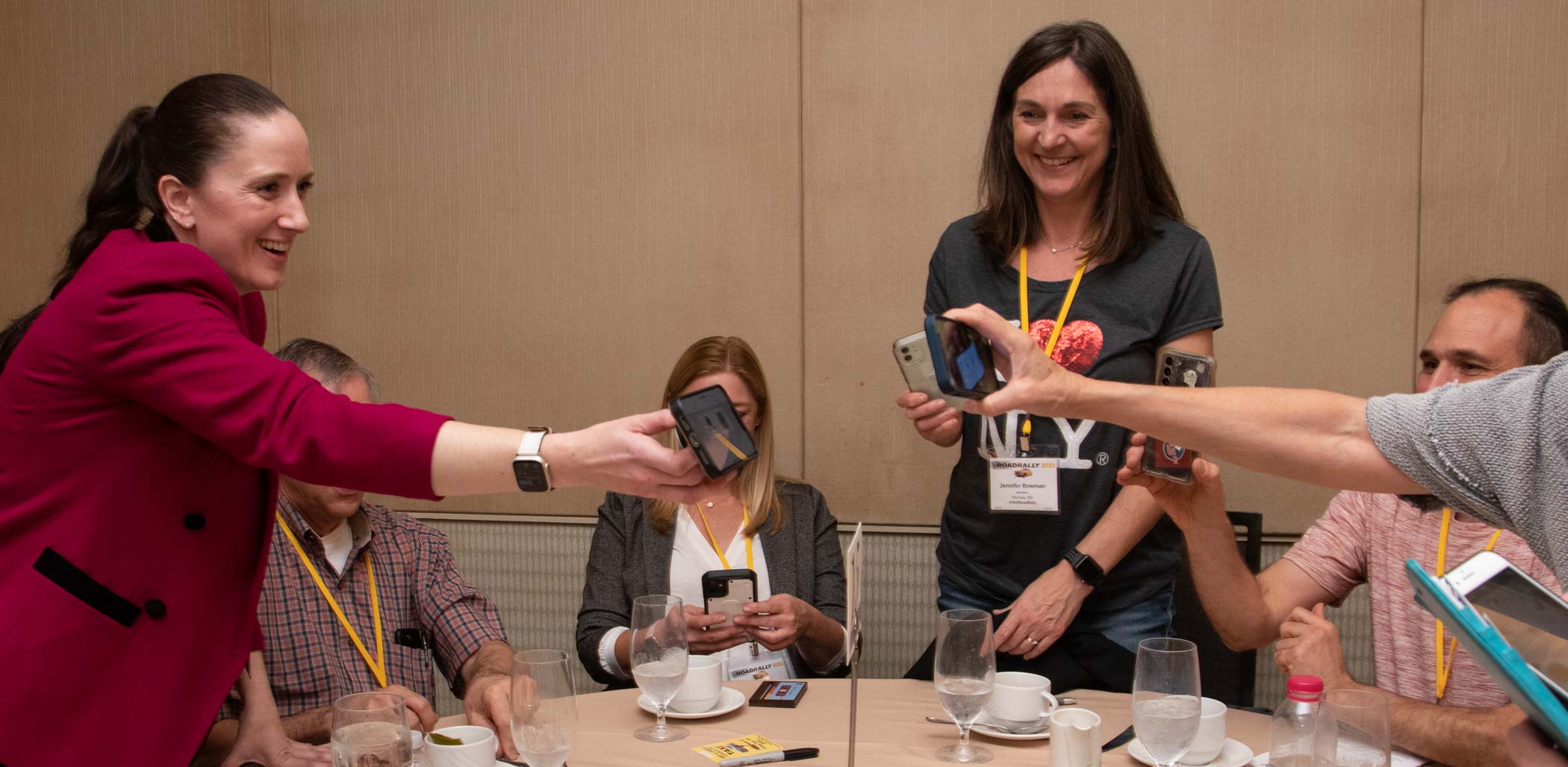 Music Licensing Executive, Stephanie Reid, appears to be sharing her contact info with the guests at her Eat & Greet Luncheon.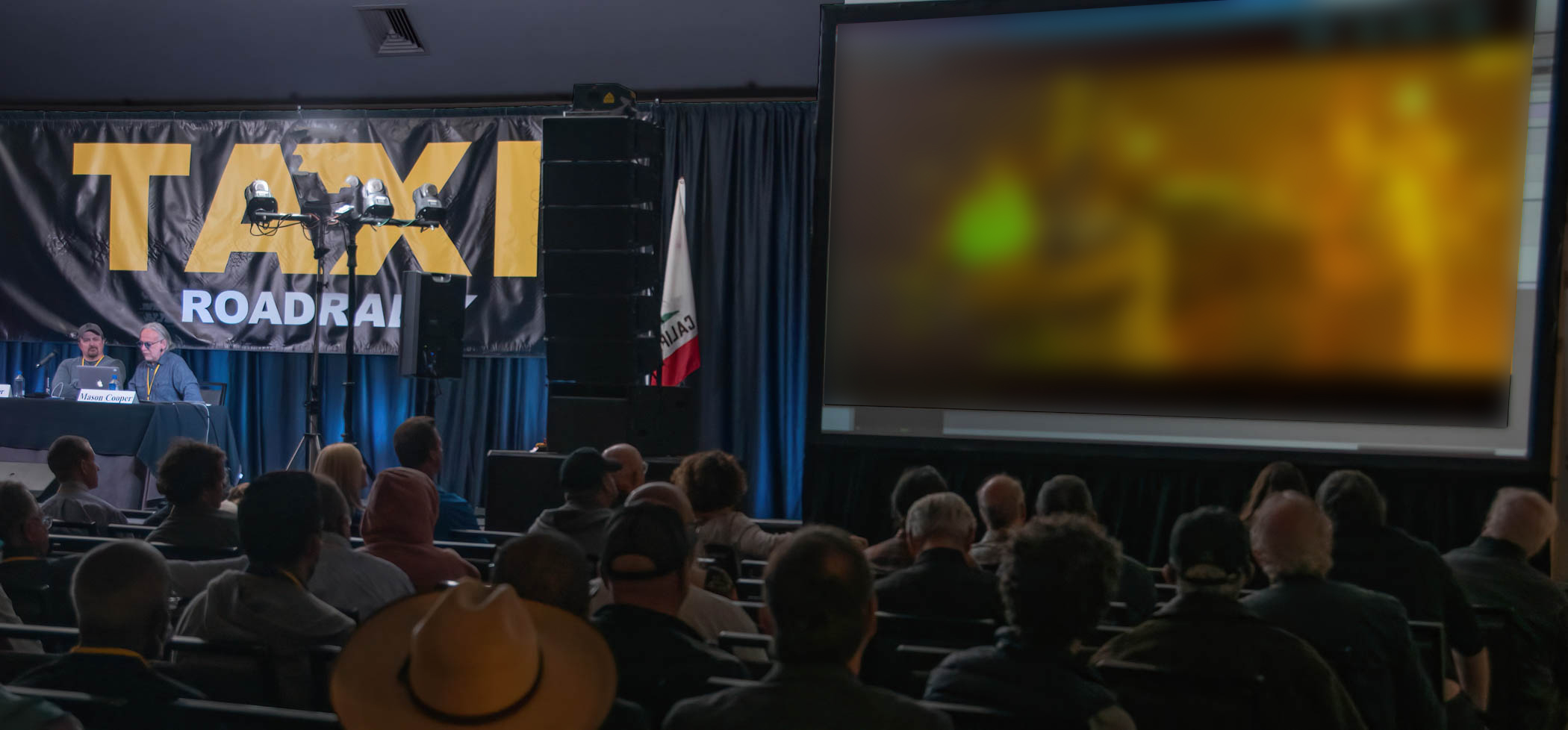 Music Supervisor, Mason Cooper (with TAXI member, Jim Thacker, far left), shows the audience how music is picked and placed in a feature film.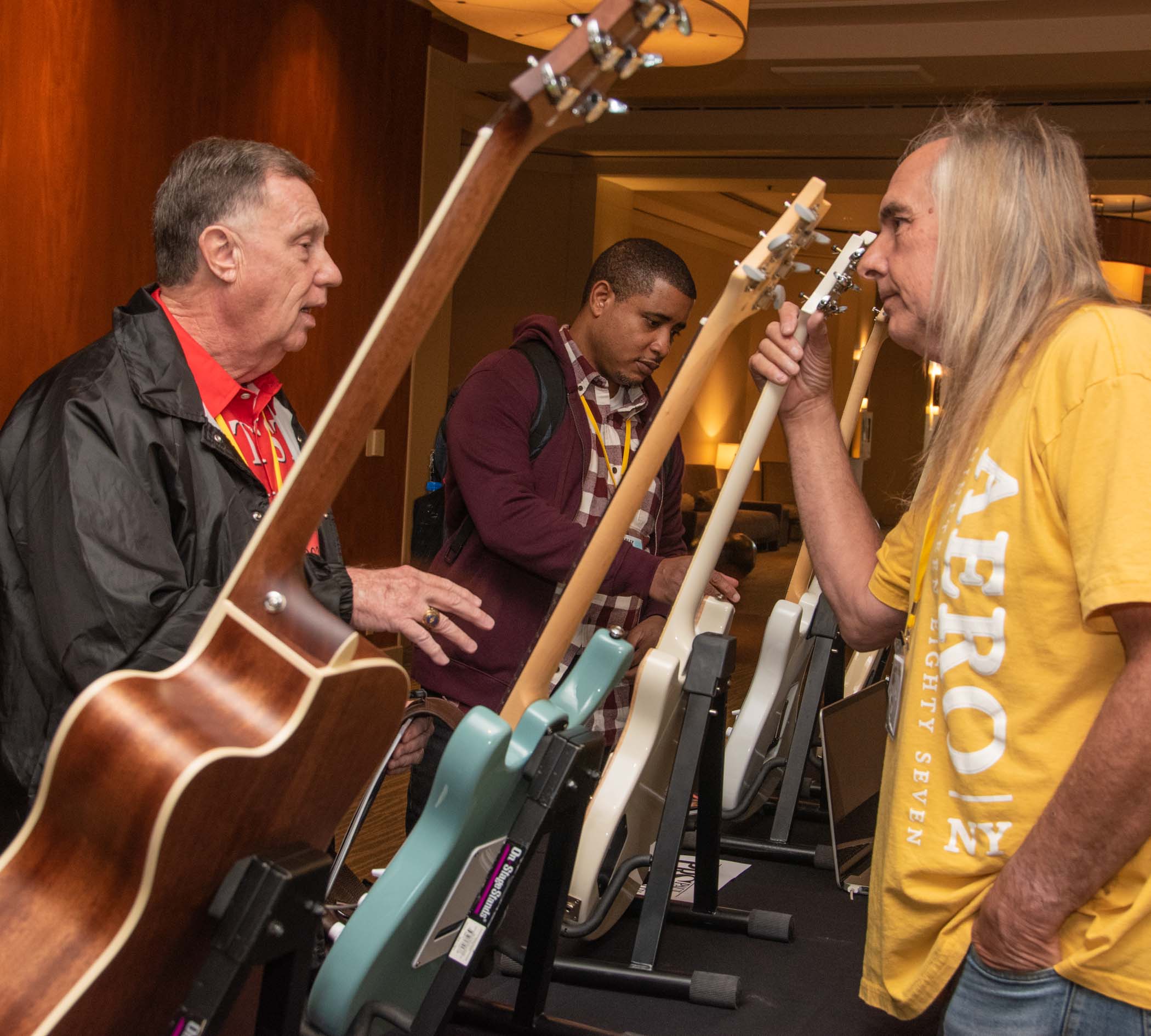 PRS Guitar's Winn Krozak, (right) talks shop with a Road Rally attendee.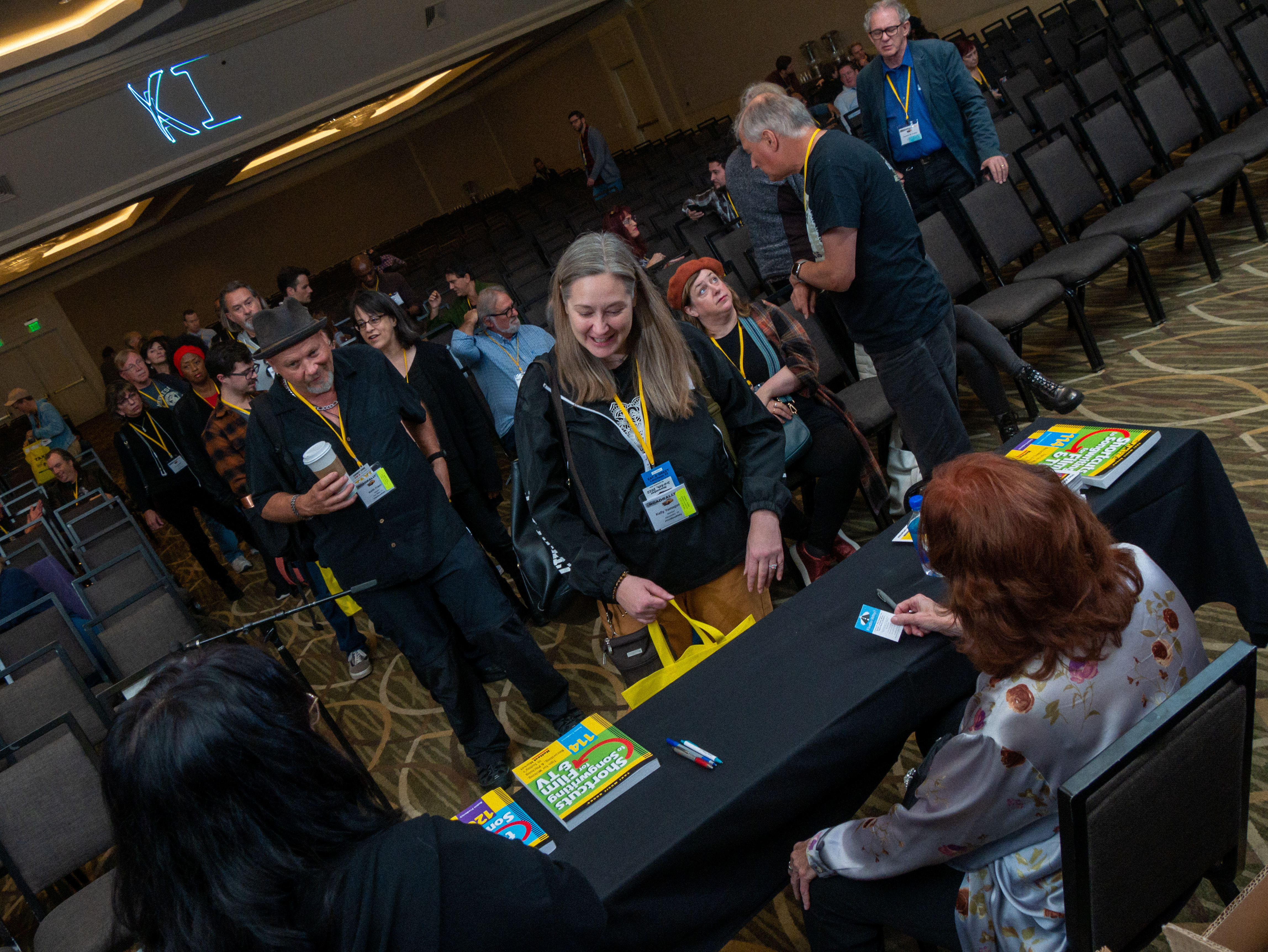 Best-selling songwriting author and coach, Robin Frederick had so many people buying her books that they sold out in a flash!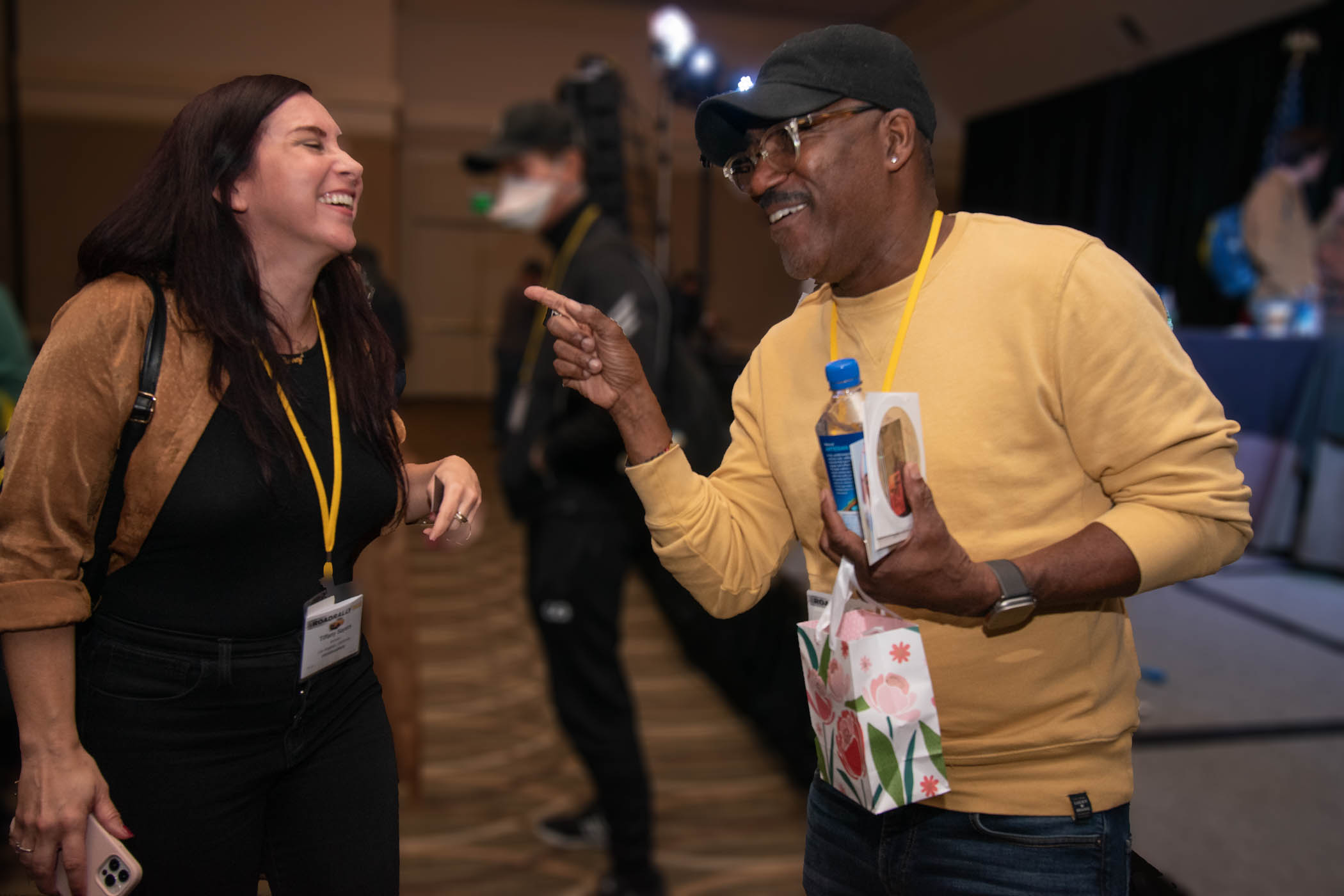 Multi-Platinum producer/A&R person, Ron Harris is always happy to speak with TAXI members at the Road Rally, and this year was no exception.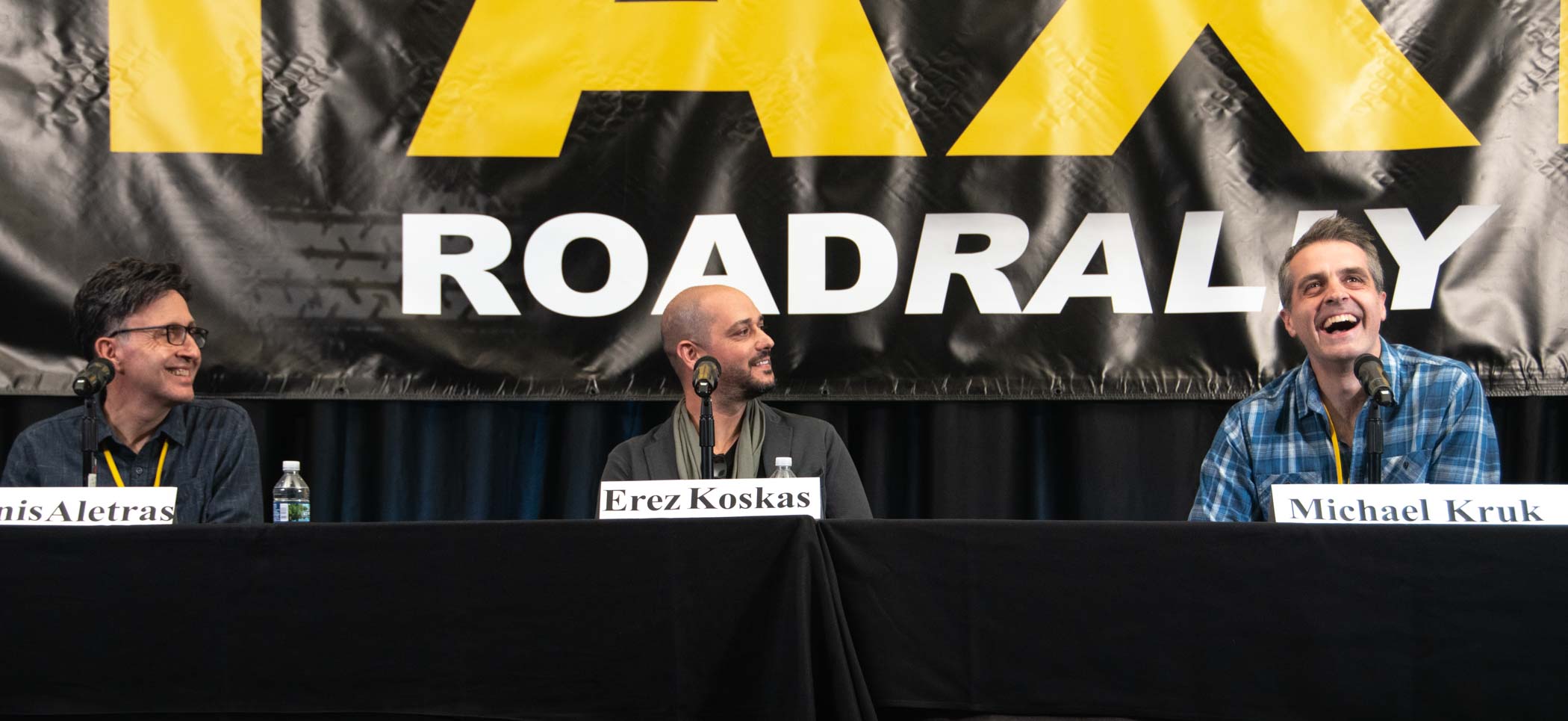 Composers (left to right) Adonis Aletras, Erez Koskas, and Michael Kruk, gave out a ton of great advice on their "How to Score Scoring Gigs" panel.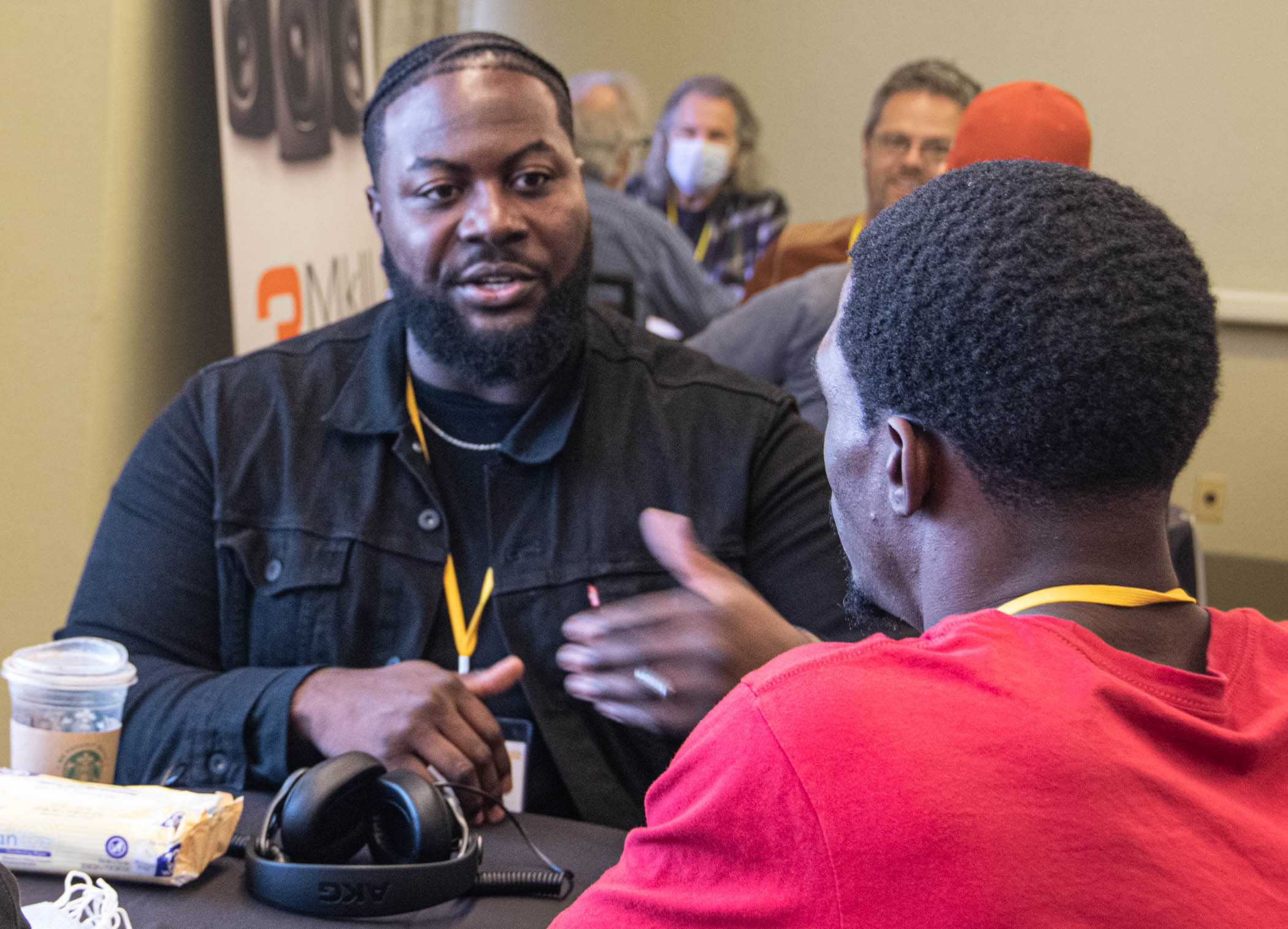 TAXI A&R team member, Mike Dupree, during the One-to-One Mentor sessions at the 2022 TAXI Road Rally.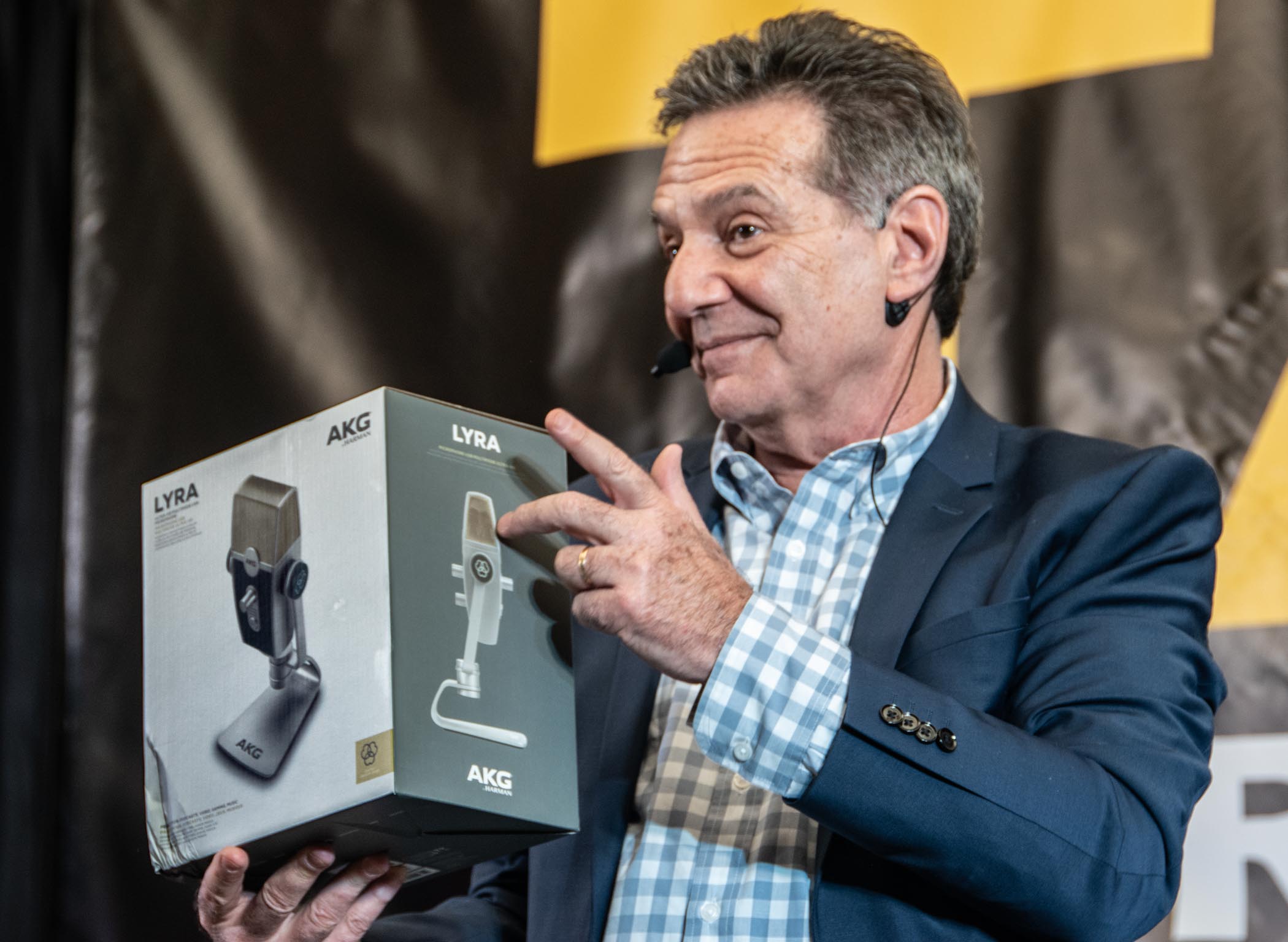 TAXI CEO, Michael Laskow, holds up an AKG Lyra microphone that was given away at the Rally.


The audience joined TAXI's Michael Laskow, in saying thank you to the staff, sponsors, panelists, teachers, mentors, and hotel staff, at the end of the 2022 Road Rally.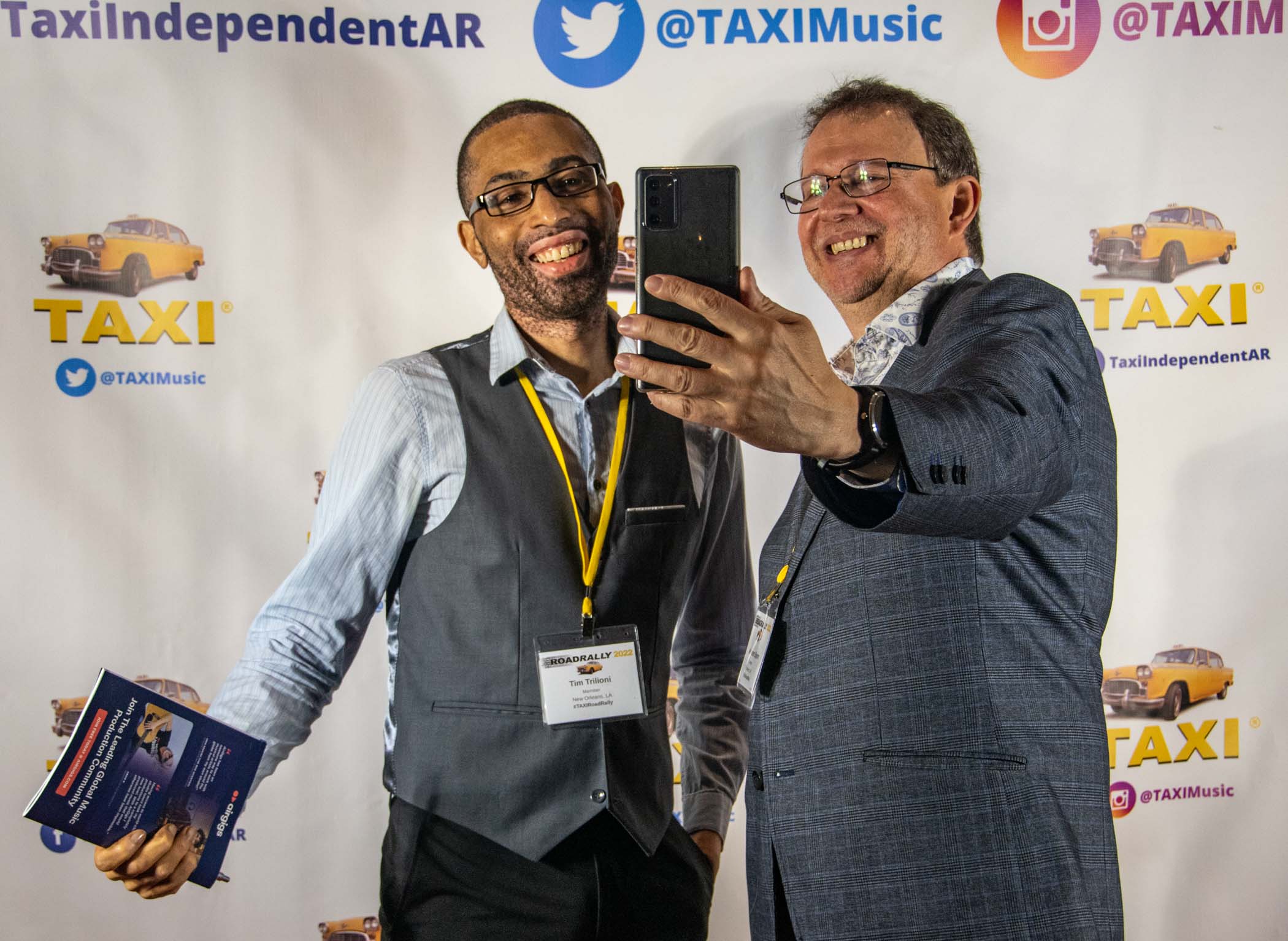 Rally attendee, Tim Trilioni, and a friend strike a pose in front of the selfie wall.


TAXI's staff gets a rousing thank you from the audience. They are (left to right): Angel Maradiaga, Ariana Cubillos Voegler, Matthew Hutchison, Liz Cohen, Michael Laskow, Eric Anderson, Craig Pilo, Thomas Fry, and Annie Dingwall.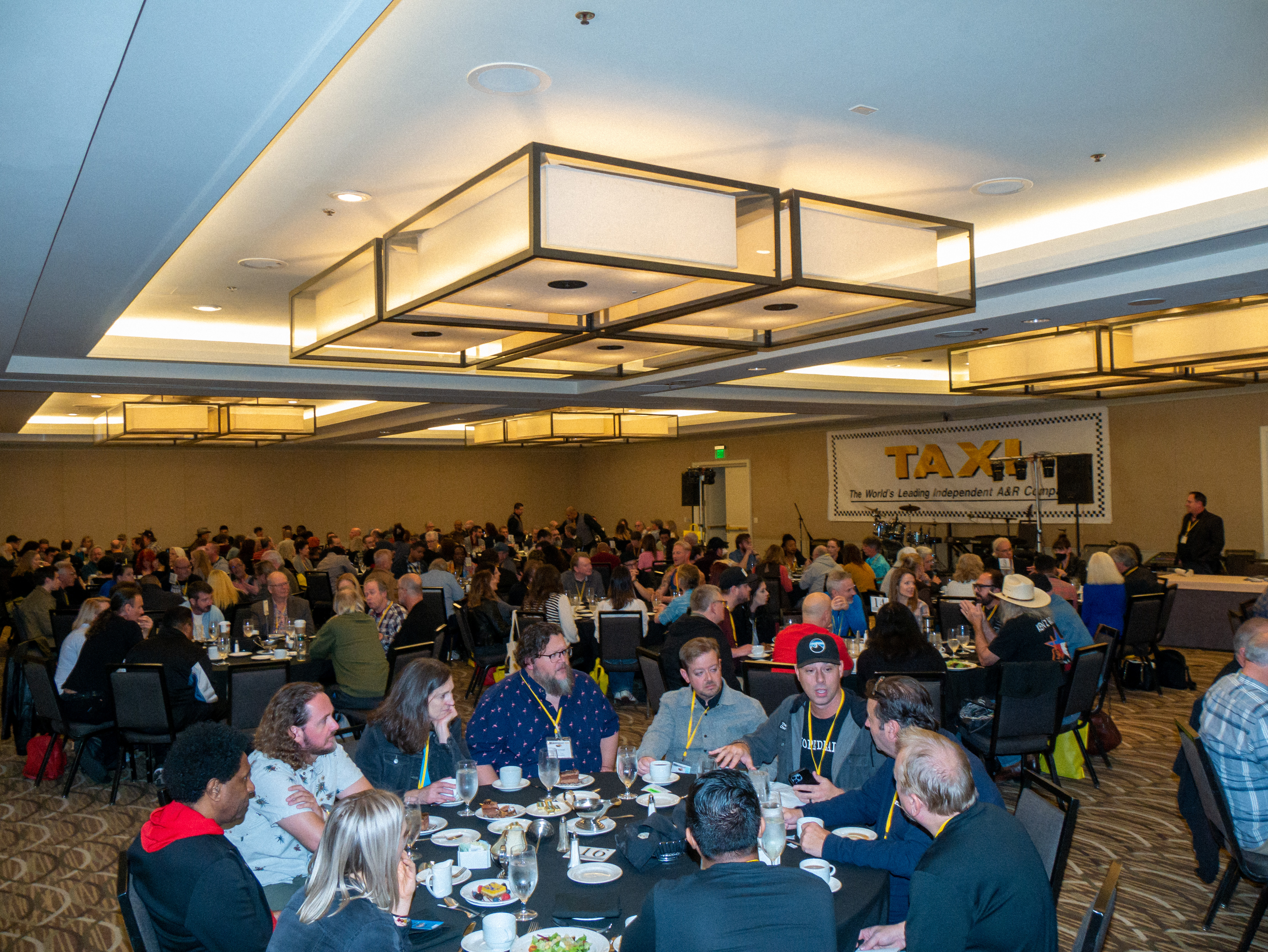 It's always great to hear how many industry connections and collaborations are made at the Industry Eat & Greet Luncheons each year. This is where the magic happens!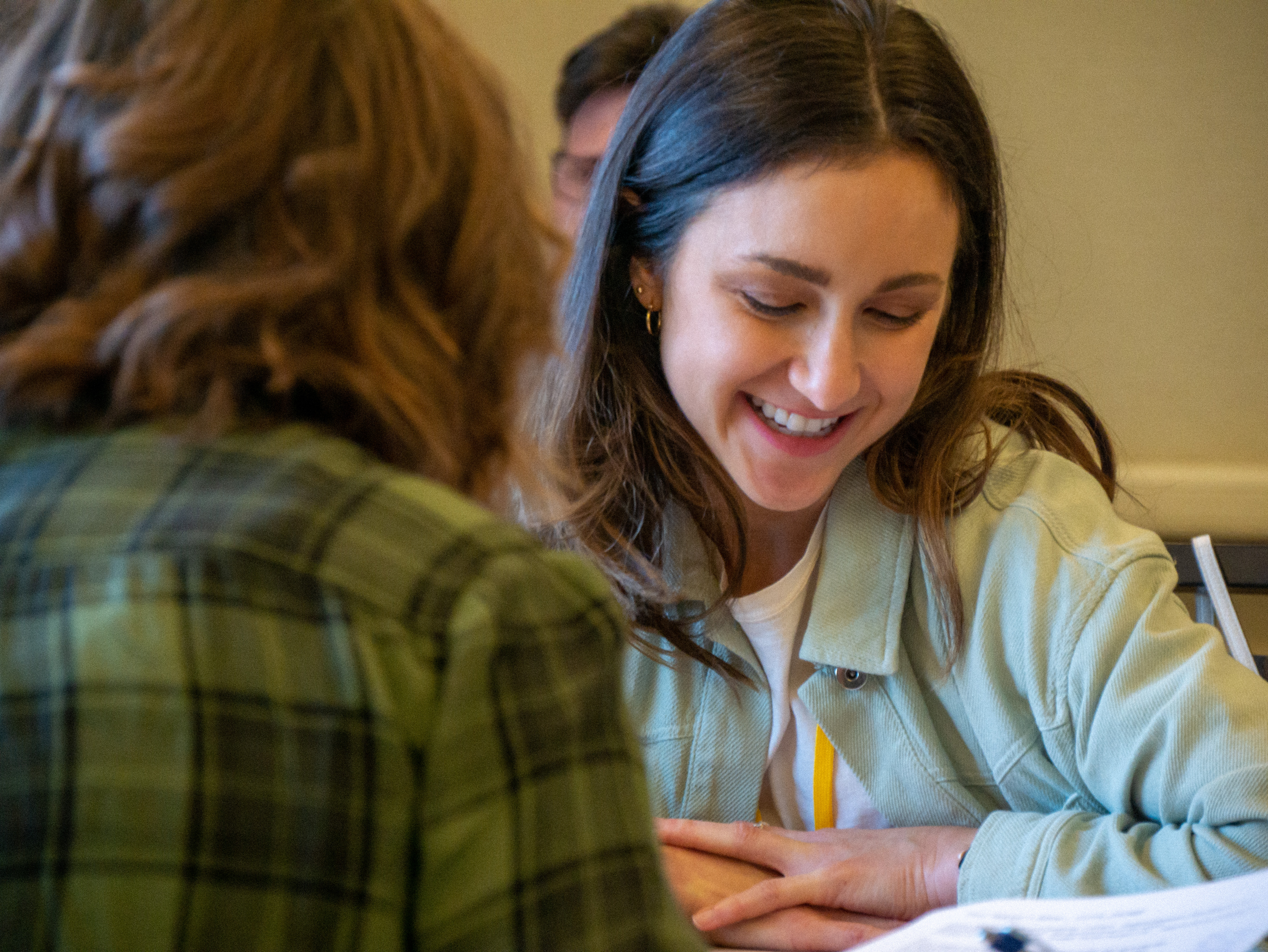 Angela Mukul was TAXI's Head Screener until she got a record deal and began working full-time on her own career. But, does she come to the Road Rally to share what she's learned? You bet! And our members love hearing her advice!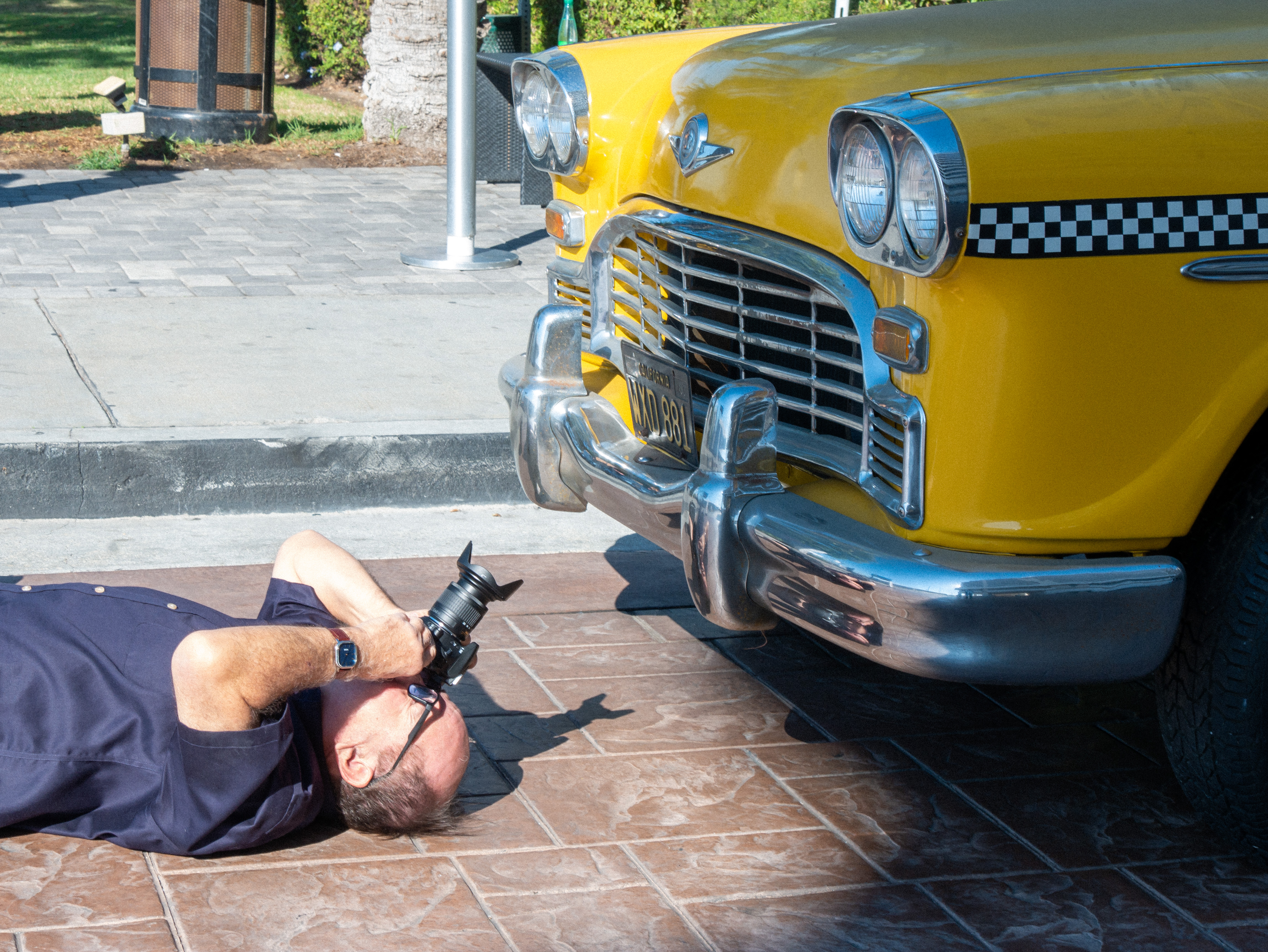 TAXI's Road Rally photographer, James DiModica, always goes the extra mile to get a great shot. Clearly, this year was no exception!