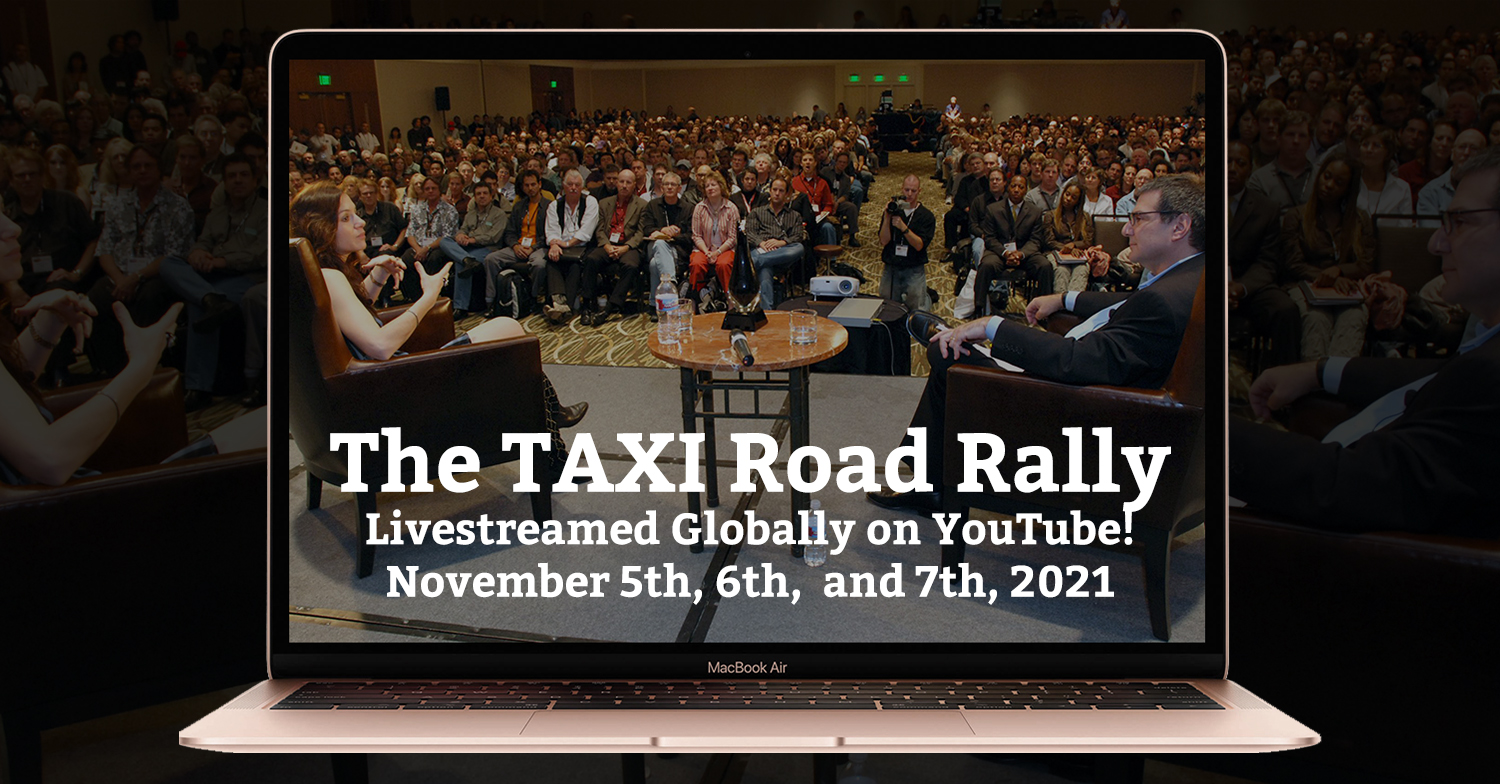 We admit that we're more than a little disappointed that this year's Road Rally will be virtual, once again. We were hoping against hope that we'd all be together at the Westin LAX for this year's Rally. But even with COVID-19 currently waning, there were too many obstacles for us to feel certain that we could be together, safely.
Would we have to have socially distanced seating in the Grand Ballroom?
Would we have to check vaccination cards at registration?
How would we be able to know if some people were using fake vaccination cards?
Would all unvaccinated attendees honor the honor system and wear masks?
How could we have dozens of breakout classes in rooms that would normally seat up to 100 people?
How could we protect against the potential spread of COVID in the hotel's lobby bar area, which is a well-known and much beloved gathering place?
How could the hotel's restaurant handle the load if social distancing were necessary?
How would TAXI members come from countries that still prevent their citizens from travelling to the United States?
Would TAXI members who come from outside the U.S. be allowed to re-enter their home countries after the Rally had ended?
Would the hotel staff or the TAXI staff be responsible for "policing" any COVID-related restrictions that might be in place during the Rally?
Even if TAXI and the hotel were able to solve those problems, there would be no way for us to keep our members safe from hotel guests that might have come from countries that are experiencing a spike in new infections in late October or early November.
Would hotel elevators have capacity restrictions?
If we did have to enforce social distancing in the ballroom, classrooms, and the Meet and Greet Luncheons, how would we decide who could be seated and who would be cheated out of those opportunities?
While Los Angeles (like many other cities, states, and countries) has currently lifted many, if not all restrictions, what would we do if we planned to have an in-person convention and COVID reared its ugly head again just prior to the Rally and we had to cancel it?
In the end, we polled many of our members who attended previous Rallies and hoped to come back again this year. Even the Rally's most ardent fans voted to have one more virtual Rally, just to be on the safe side.
The silver lining is that last year's virtual Rally came together really well! We found out that in the months after the Rally, it had gained a reputation as the "gold standard" among other organizations in the music and related industries.
As always, our goal each year is to make the next Rally at least 15-20% better than the previous one. We feel confident we can uphold that goal because we're now experienced in live TV production—something we never really expected to add to our resumes ;-)
So, hold the date, TAXI members (and your guests)! The year's Road Rally will begin with "Prequels" in the days leading up to the Rally. Those will be open to TAXI members, your guests, and the public.
The official PRIVATE Rally panels and interviews will begin at 9:00 a.m. (Pacific Time) on Friday, November 5, and go through Sunday, November 7. Panels will run from 9 a.m. – 5 or 6 p.m. each day—Friday, Saturday, and Sunday.
Rally registration will open no later than July 15, 2021. More details on panels, interviews, etc. will be announced as we get them all nailed down! We look forward to seeing you in person at the Westin in 2022!