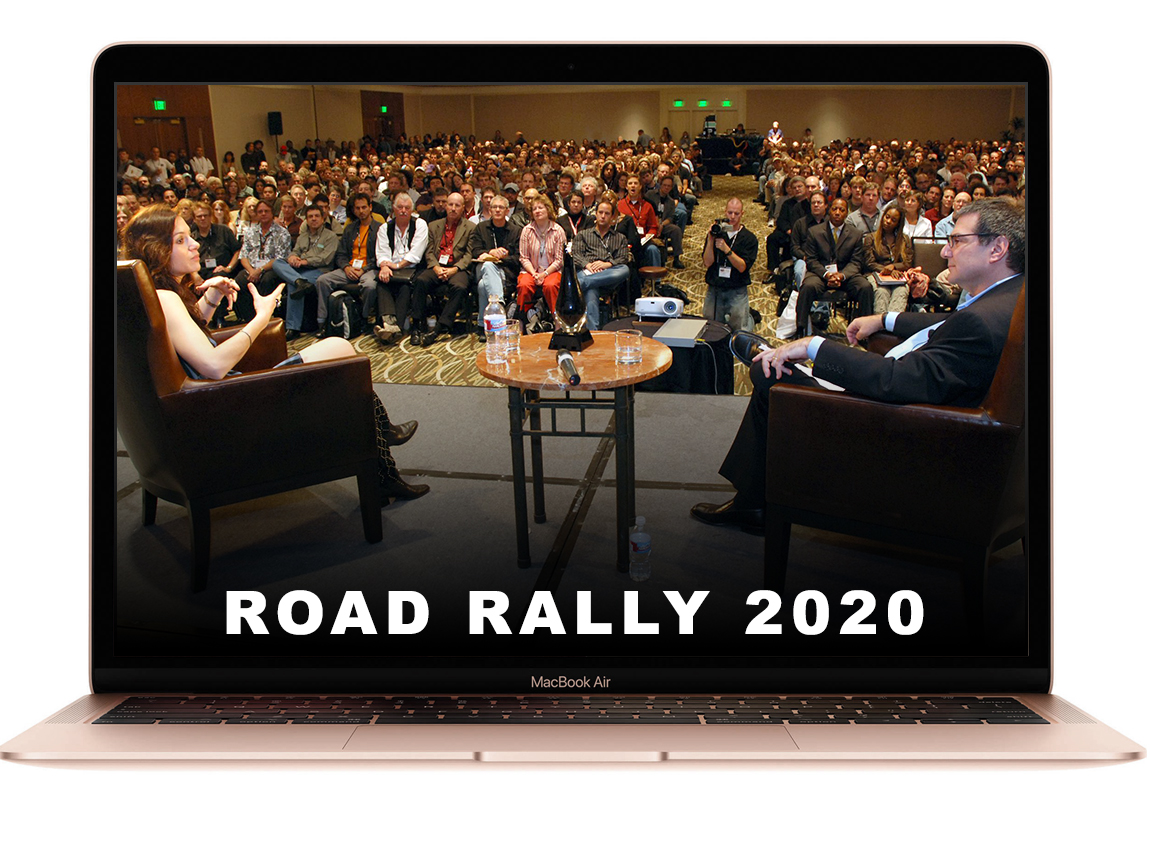 Dear Passengers,
We were hoping against hope that the COVID-19 pandemic would soon become a memory and our local and state governments would allow large gatherings in time for this year's TAXI Road Rally. Sadly, that's not the case.
But there is a silver lining! TAXI has been doing livestreams for more than 10 years, and we're going to bring that expertise to bear in the form of a Virtual Road Rally this year.
And You Get Two FREE Tickets!
Normally, each TAXI member and a guest get free tickets to the Rally, and this year will be no different! And guess who won't be invited to this year's event... the public! Yep, the Rally has always been a special perk just for our members, and we want to keep it that way.
While it seems like everybody and his brother are doing "virtual events" lately, TAXI is going to deliver something many other events we've seen have not — three full days of actionable information designed to help you create the right kind of music, record and produce it, and then pitch it, sign deals for it, and ultimately earn income with it!
As of now, we plan to stream live sessions with an interactive chat room from 9 a.m. (Pacific Time) to 6 p.m. on Friday, Saturday, and Sunday, November 6, 7, and 8.
There will be archived versions available on YouTube for those of you who aren't able to attend the live broadcasts due to work schedules and international time zones!
Keynote Interview With Steven Pressfield!
I'm extremely proud to announce that the Rally will begin with a Keynote Interview with Steven Pressfield, the best-selling author of The War of Art, Do The Work, and Turning Pro. Thousands of successful TAXI members have read his books, and call them "life-changing"!
Virtually all of TAXI's most successful members (especially our members earning six-figure incomes) have read his books. They would be the first to tell you that what you'll learn in these short, easy-to-read books will teach you how to quit procrastinating, how to get rid of self-doubt and fear, how to break through the "blocks" in your life that have prevented you from becoming successful, and so much more!

Order all three books today, and start reading them as soon as they arrive! Read The War of Art first!
Still need to be convinced? Read this email TAXI member Paul Howes sent to me, so I could forward it to Mr. Pressfield!
From: Paul Howes
Sent: Monday, August 10, 2020 5:01:55 PM
To: TAXI TV
Subject: Tonight's Taxi TV (Monday 10th Aug)
The War of Art – Read it today, cover-to-cover whilst you were all sleeping. (I'm in UK)
To Michael - thanks for recommending this book and for brining it into my life. I'm very grateful.
To Steven Pressfield - thank you.
Of all the books I've read, rarely do the authors capture my excitement in the wisdom they part. Some have so little to say; they say one or two great points only to repeat them over and over again giving example after example to make the same points. Those books I find the most infuriating. Not a total waste of my time, I always learn something, but time is precious. I'd rather they just wrote a single chapter, or in some cases a pamphlet would suffice.
This book was different! This book was one of those rare ones that spoke to me, with an inspiringly new approach to the subject. My Life. Not attempting to govern it, not giving me any rules to live by, just a subtle alternative, objective view of my hang-ups to gently whisper, this might help you if you just think a little differently and recognize what you are doing.
What I realized is: I am a Pro - I show up every day to work and I love it... therefore I feel success is already reality for me, the money will follow in good time.
Thank you so much for this inspiring and incredibly well crafted work, for painting me such vivid pictures of who I am, and making me realize I would still do this if I was the only person in the world.
Sincerely,
Paul Howes
The TAXI Road Rally "Prequel" Series!
Not only will we present at least 15 "ballroom sessions," during the three "regular" Road Rally days, we also plan to present some of what would normally be our most popular Drivers Ed breakout classes during the days leading up to the Rally — Prequels!
At the moment, we're planning to do 5 to 10 of those (one or two per day) in the days immediately preceding the Rally. We'll keep you in the loop as the "Prequel" plan becomes more solidified.
We will also start sending you the session descriptions as we finalize them. Trust me when I tell you that each and every session will be super high-quality information that has one singular purpose: To help you become successful in the music business!
Registration for the 2020 Road Rally
We will notify you when Road Rally registration is open. You will register online just like we've done it for past Rallies. We'll notify you via email when it's time to register. You'll need to be registered in order to get the private links to the online sessions, and so will your guests. Keep your eyes on your inbox in the coming weeks to make sure you don't miss that email!
Open Mics!
We are in currently in discussions about doing three nights (Friday, Saturday, and Sunday) of Virtual Open Mics, likely with five acts per night, 15 acts in total. Actually, they'll be more like showcases ;-) The pre-production required will obviously preclude us from having members "sign up" right before they go live.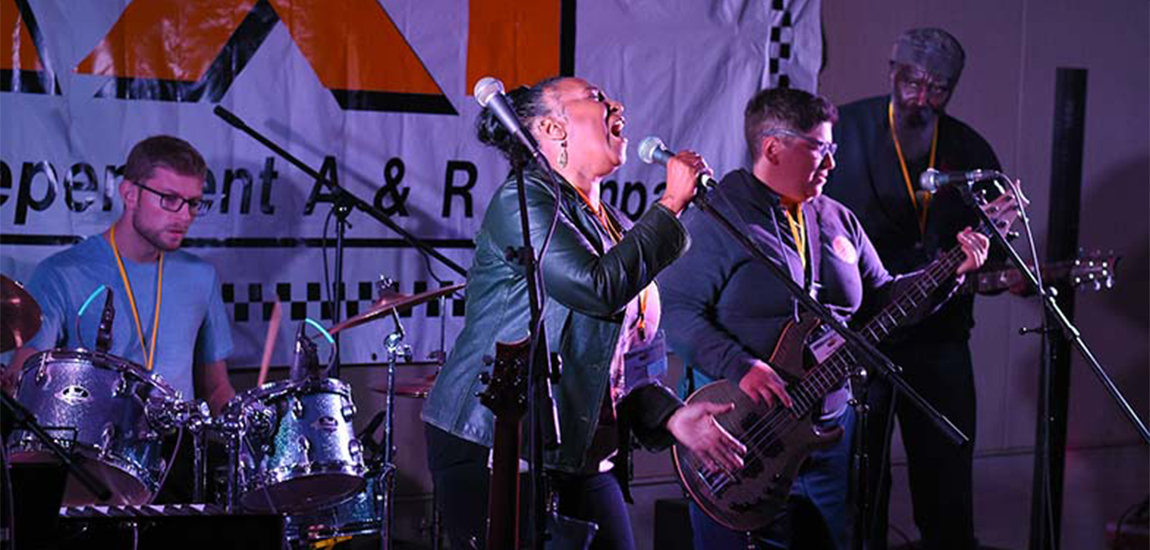 We'll keep you posted as to how the acts will sign up and be selected for those. Please be patient and wait for the announcement as to exactly how we're going to do that. Please don't call or email the TAXI office about it, as we're working remotely, and that presents enough challenges ;-)
This is all uncharted territory for us, and the complexity of doing a virtual event of this scale is quite daunting. That said, we're beginning to feel very confident we can deliver a first-class event with the quality of content our members have enjoyed for the last 23 Road Rallies.
One Last Thing...
If you've already made hotel reservations for the Road Rally, you can cancel them now with no penalty. While we'll all miss seeing each other and making new relationships with our industry friends and fellow members alike, at least you can meet people in the chat rooms during the sessions... and you can do it from the comfort and safety of your own home!
Talk to you soon,
Michael
P.S. We'll likely begin online registration for the Rally by mid-September. You'll get an email invite. We'll also provide a Registration button/link on your TAXI Profile page as well. Start thinking about who you'd like to invite as your guest!