"90% of my placements have been a direct result from meeting publishers at mentor lunches, listening panels, in the lobby, standing in line at Starbucks, and even meeting a music library owner in the elevator during the Road Rally! You just never know where the next opportunity is waiting for you."
- TAXI member, Tamara Miller
Over the years, we've noticed that virtually every one of our successful TAXI members credits our annual convention -The Road Rally - with much of their success. We thought you might enjoy reading some of their comments in their Passenger Profile interviews about the different ways Rally has helped them become successful!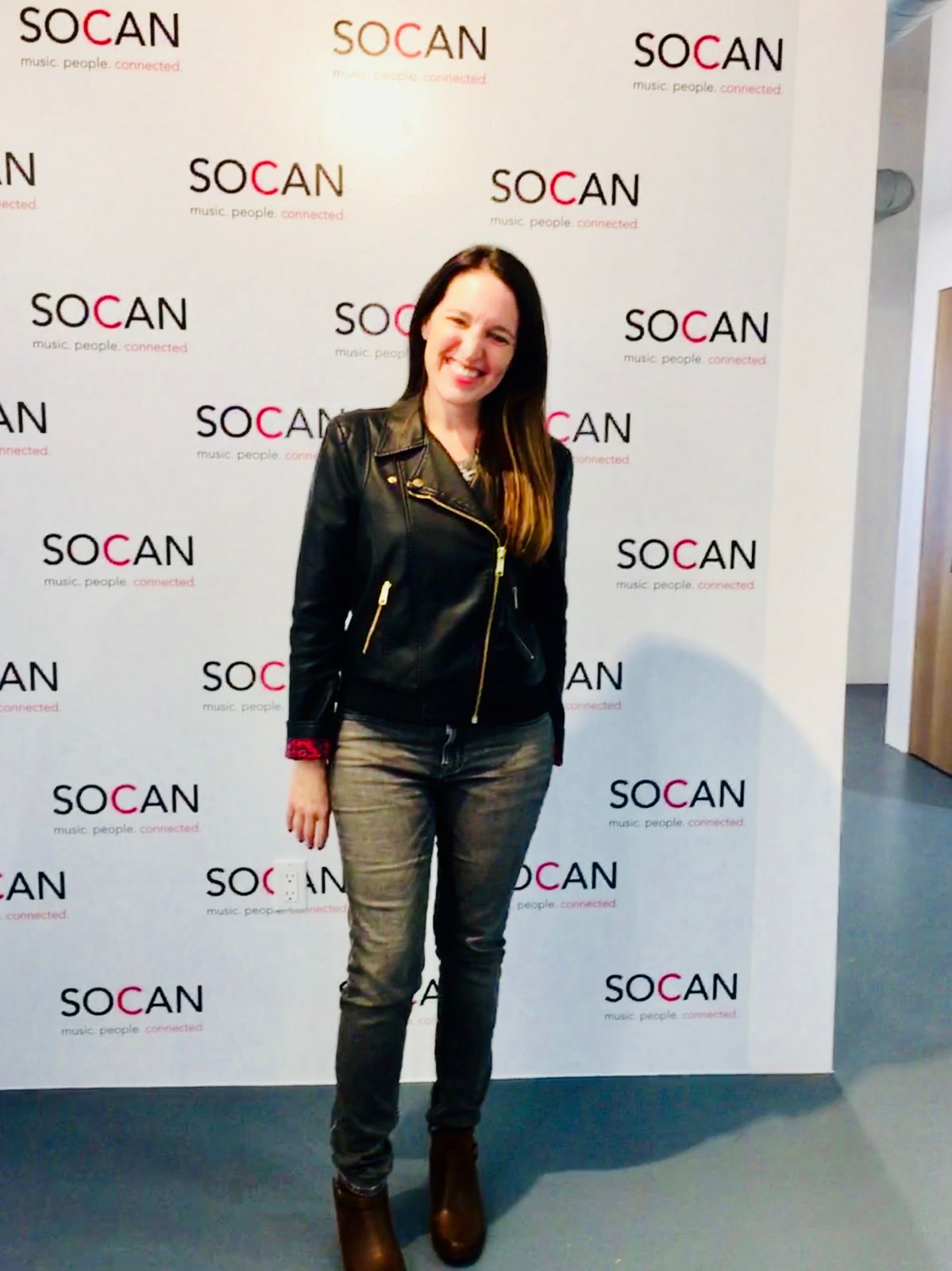 Michael asked member Robbie Hancock, "How have you been able to meet your collaborators in person?"
"I met all of them at the TAXI Road Rally. Many relationships began for me at the Rally, not only with fellow members, but also with music library owners and publishers who eventually signed my music. The Rally is free with your TAXI membership, and it's a chance for you network with so many other like-minded people in the business. It's amazing! I would not have any of the success I have had so far without the TAXI Road Rally. It's a no brainer in my opinion, if you're serious about your career."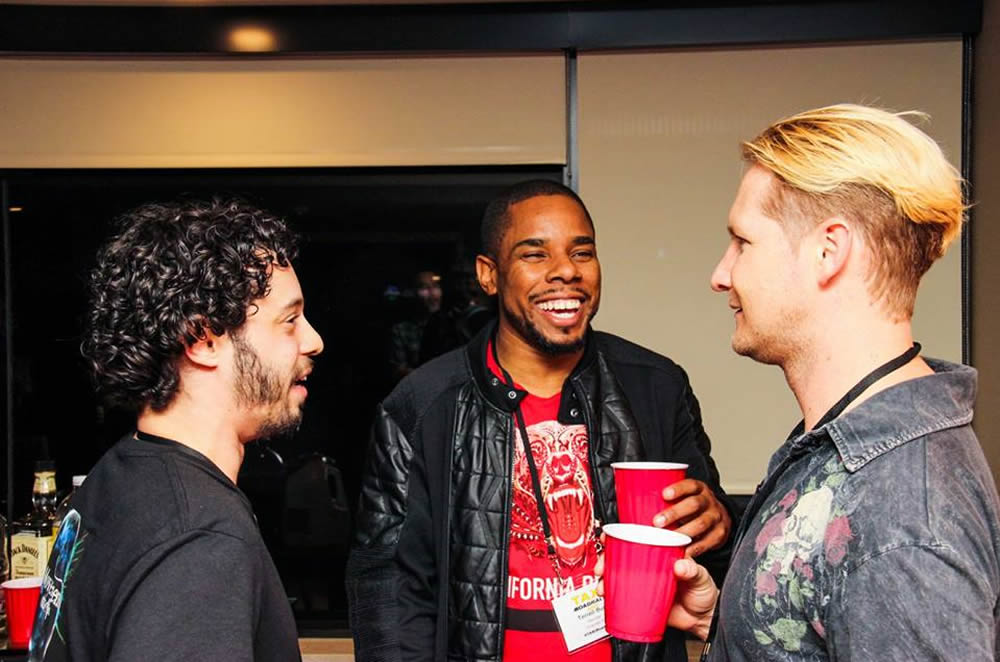 In Marcus Cohen's Passenger Profile interview, Michael asked, "So many people think TAXI is sort of one-dimensional... all about the opportunities, and only about the opportunities. Can you shed a little light on the community and educational aspects of TAXI?
"Well, there's the Road Rally. Sheesh. There aren't words! What happens at the Rally is nothing short of magic, and in my case, life-changing. If you've frequented the Forums and TAXI TV, and at the Rally, you get to put real faces to the names of the people you've chatted with online. And if you've used the Peer-to-Peer section of the Forums, a lot of the people [you'll meet at the Road Rally] have even heard your music. When you get to the Rally, if you've used all the tools TAXI offers, it's the Super Bowl. I'll leave it at that."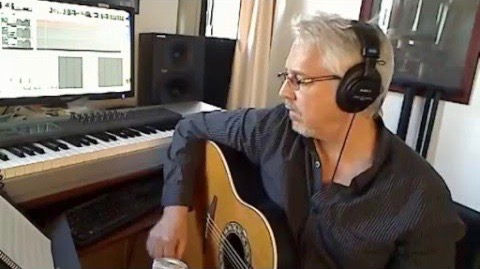 This is what TAXI member Steve Barden offered when Michael asked him, "Do you have any sage advice for people about making the best use of the TAXI Road Rally?"
"For me, the Road Rally is the primary reason I continue to be a member of TAXI. I have made more contacts in the industry and made several deals from people I've met at the Rally. Not to mention the friends I've made.
Of course the classes are very informative – something for everybody – and the panels in the ballroom are the best. I even got to meet one of my idols, Beatles engineer Geoff Emerick. What a great guy he is!
I live in Los Angeles, near where the Rally is hosted. At my first Rally I went to the classes during the day and drove straight home afterward for dinner. I learned that there is great value in hanging out in the lobby/bar in the evening and getting to know people, and going to the open mics. You can't get that online. So, ever since then I've booked a room at the hotel so I can make the most of everything that the Rally has to offer.
It's hard to describe in words. You just have to experience it for yourself. When you start hearing people on the Forum talking about the upcoming Road Rally – months in advance – you begin to understand why people go through withdrawal anticipating the next Rally."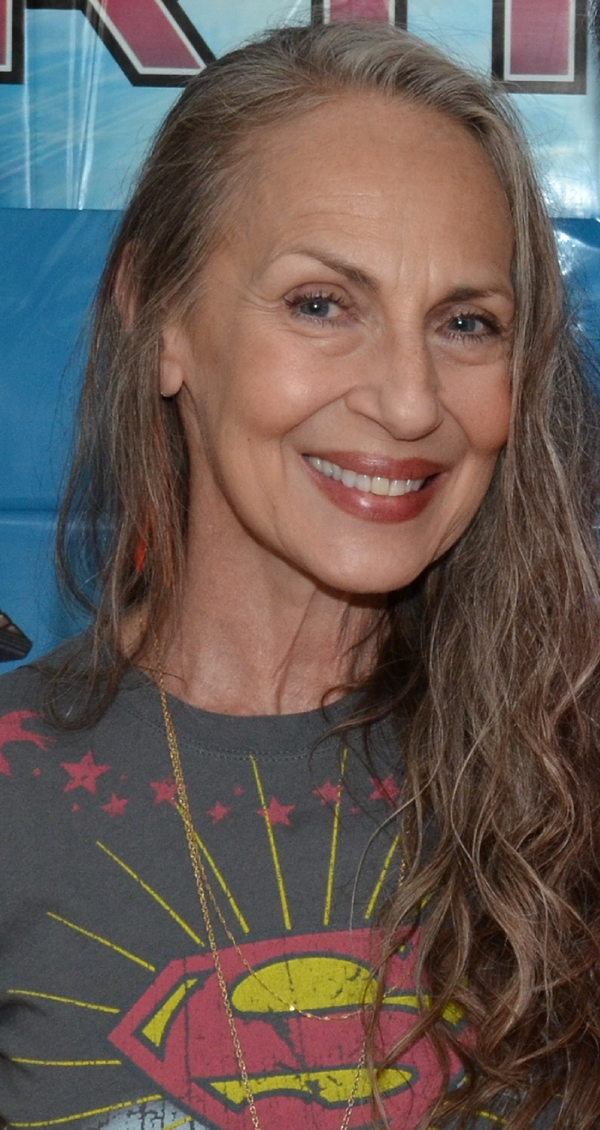 During Sherry Milano Marcus's interview, Michael noted, I was really impressed to see that you and Marcus came to our convention, the Road Rally, while you were still in your first year of membership. I feel like we often have to beg people to come during the early part of their membership. But, if they do come as newbies, they get a tremendous leg up because they've learned things that make their memberships so much more fruitful. Were there any revelations from your first Rally that had a positive impact moving forward?
"Our membership started in December of 2015, so we had almost a year until our first Road Rally, and we decided very early on about that "All In" commitment we're always talking about. We prepared that whole year and locked in on an intention to have 100 pieces of music forwarded by TAXI by Rally time and set our inner GPS to get us there; the Rally was the carrot in front of our noses and we couldn't wait to meet the friends we were making on the Forums and in the TAXI TV chat room. The biggest revelation once we got there was the love, the kindness, and the genuine camaraderie. That's the real gas in the TAXI tank that keeps it running at top performance! That first Rally is what opened the door for 300-plus signings in the year that followed. We're shooting for 350 by New Year's Eve."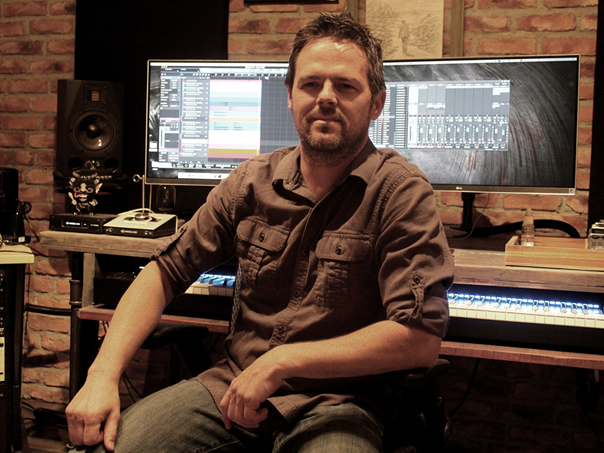 Michael asked Randon Purcell, How have you built your network?
"The TAXI Road Rally is about 90% of that."
Can you tell our readers how you've been able to move your career along faster than you expected by taking advantage of all the things TAXI offers its members?
"I attended my first Road Rally. Honestly, I didn't expect much at all (sorry again Michael and gang – it really isn't you, it's me). Now, by this time I had been getting a little bit of success with licensing, but no placements or anything like that. But I attended the Rally because I now believed that TAXI was really going to deliver. I wasn't disappointed. I followed advice; I attended the classes and took notes; I bought a couple books, which I read on the way home. And most importantly, I put myself out there a bit (a lot for me, since I'm not a particularly social guy). I was amazed at the results, to say the least.
Now, by the following year, I was actually so busy on music projects I had to cancel my Rally trip (bummer), but I made it the next year. And in a short time, I feel I've come a very long way. Why? For the same reason as anyone else who has had success because of TAXI – because I followed the advice of TAXI and the members who have been successful so far."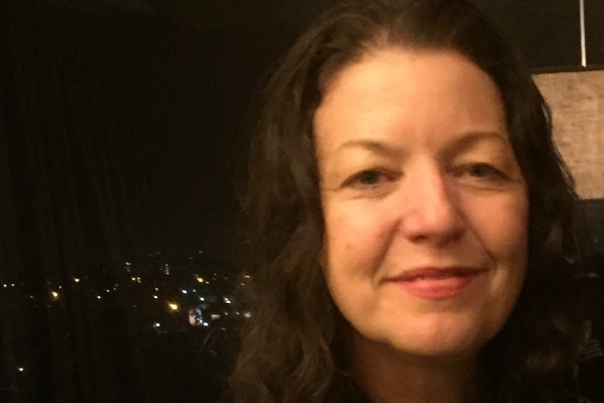 We asked TAXI member Patty Boss, Does it help to keep you forging ahead by personally knowing some of your fellow members who've already done it?
"When [TAXI member] Matt Hirt shared his BMI statements during a class at my first Road Rally, I'll never forget the mental impression it made. I saw that he had placements on TWO shows on his first year of statements. I made a note of the numbers and how it all started with two, then five, then eight, and so on, I realized that I could do it, too..."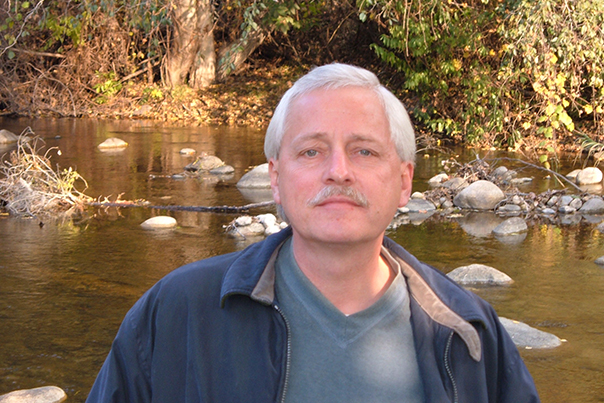 This back and forth between Michael and member Henry Winckel is a must-read. It's priceless!
People who are thinking about joining TAXI often ask, "How long will it take me to earn my investment back?" They want to know if they'll make $300 or more in their first year. What would you say to them?
"TAXI has been like going to a four-year university - without the student debt. TAXI not only taught me about the music industry and how to write music for TV, it also provided me with opportunities to get signed and placed. But I looked at it as the cost of starting a new business."
I agree with that perspective. Starting something as small as a hot dog business with a pushcart has start-up expenses that are the initial investment. When did you start to see a return on your investment?
"This year, my sixth with TAXI, my first two royalty checks have more than paid for my six years of membership."
I remember when I implored you to come to our convention, the Road Rally. You were reluctant, but you sucked it up, got out of your comfort zone, and you showed up! From the perspective of somebody who doesn't love going to large gatherings, do you have any advice for others who may feel that way?
"I was more than reluctant - I almost cancelled the hotel reservation two weeks prior to the Rally. I'd asked my self a series of questions:
Do I really think it will be life-changing? No.
Do I really think I'll meet someone who can help me with my music career? No.
Do I really want to be in a crowded hotel with thousands of strangers? No.
Do I really want to deal with L.A. freeway traffic? NO!
So why did I go?
Because I realized I had to go exactly because I didn't want to.
A few months before the Rally, three friends and I were planning to go to a Japanese restaurant. One of them said, "I don't like Japanese food." We asked him if he'd ever eaten Japanese food. He said no. In terms of the Rally, I was that guy. And I have since realized that if you want to be successful, you not only have to put your music out there, you have to put yourself out there."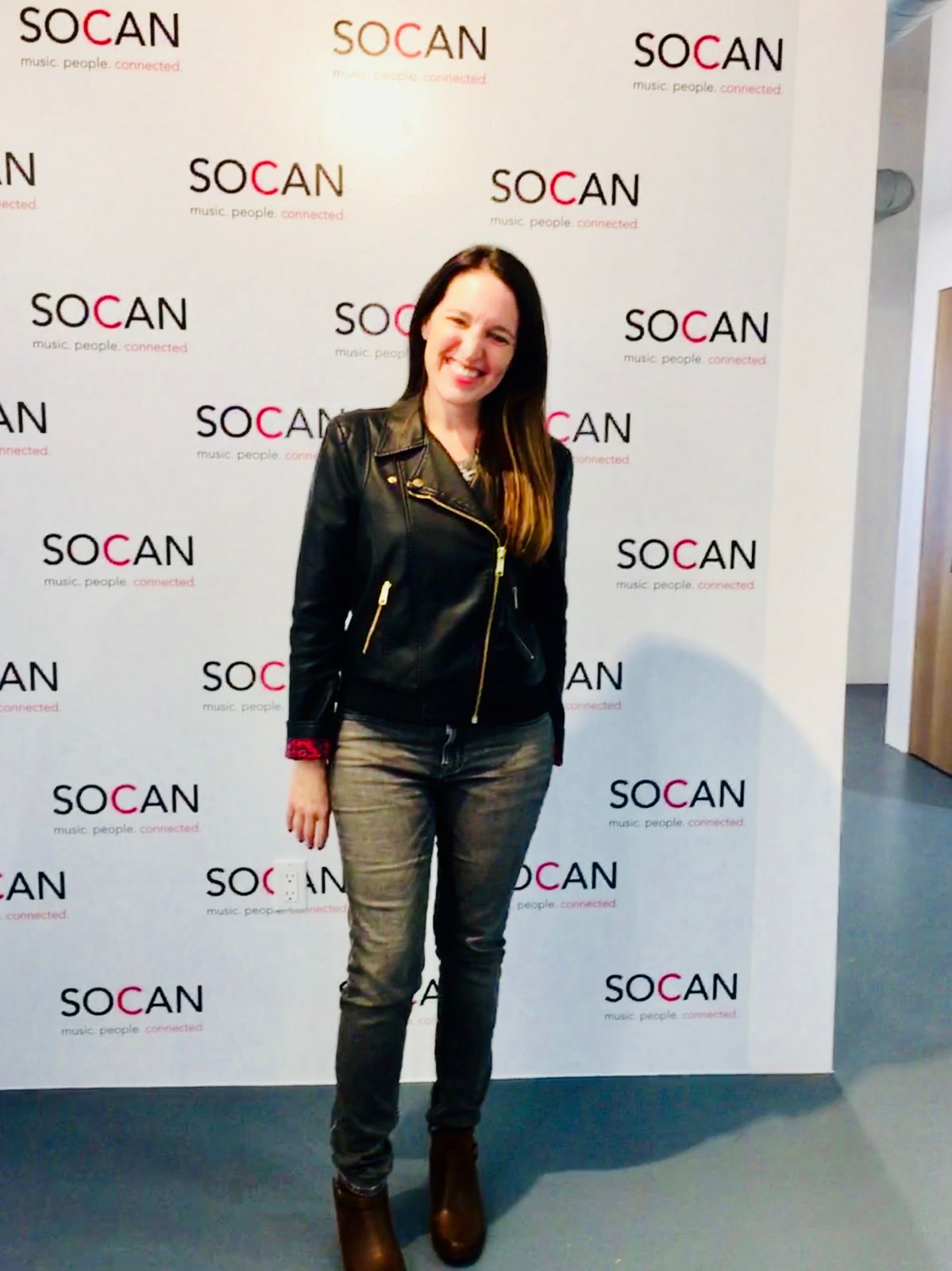 And finally, here's another great excerpt from an interview Michael did with TAXI member Tamara Miller!
Since joining TAXI, has the education from TAXI itself and from the member community at-large resulted in you having a more realistic view of the music industry and what you need to do to become successful?
"Every year, The TAXI Road Rally is filled with hands-on music business classes and recording techniques that you can directly apply to your production projects. There is a wealth of information from both the panels as well as from speaking with other members in the TAXI community. TAXI's A&R team and panelists are all in the industry so of course you will learn a ton about the current trends every year. You're right in the thick of it!"
Can you tell our readers about a couple of examples of how long-distance collaborations came about and a little bit about the actual process?
"I met all of my collaborators at The TAXI Road Rally, and we've been writing together on multiple projects for different libraries. All of the songs and instrumentals that we've collaborated on have been signed! We've also received TAXI Forwards and placements, which has been fun!"
Can you please tell our readers about some of your successes that have resulted from your TAXI membership?
"Meeting industry executives at the TAXI Road Rally have all resulted in getting signed to several music libraries, which have landed some fun placements on different networks. My music has been featured on various MLB World Series Games and interviews on Fox Sports, The Bachelorette, Australia, The Dr. Oz Show, International placements on DMX (Discovery Channel in Europe), the Young and the Restless, and most recently my song "There's Always Something" was featured on AT&T's Original Series, You Me Her. This was a very exciting placement and it was a direct result from meeting an amazing music supervisor at the TAXI Road Rally who believed in my music and found a home for my song. Every music publisher whom I met over the years through TAXI have all been top notch! It's so important to network and meet the publishers and library owners face-to-face. TAXI provides that opportunity so go out and grab it!
Attending the Eat and Greet Luncheons at the Rally has also been invaluable. I recently met an awesome producer/co-writer (fellow TAXI member Matt Vander Boegh) who was one of the mentors at last year's Eat and Greet. We've been working on some incredible songs together! We draw on each other's strengths, and our new material has led to some exciting interest from an international publisher. Go to the Eat and Greet Luncheons, and you're bound to meet people!"
I'm always happy to see you at our convention. I think a lot of our members think the stuff they hear about the Rally is a bunch of hype. Have you found the Rally to be as good as we say it is?
"Thank you so much Michael, it's always great to be part of the Rally each year! I'm very thankful to have met some amazing publishers at the Rally who signed my music and placed my work in various TV Shows across the world. 90% of my placements have been a direct result from meeting publishers at mentor lunches, listening panels, in the lobby, standing in line at Starbucks, and even meeting a music library owner in the elevator during the Road Rally! You just never know where the next opportunity is waiting for you."
It always surprises me that some TAXI members don't get it together to come to this FREE weekend of panels, mentors, classes, and networking that's off the charts. What would you say to encourage your fellow members to get off their collective butts and come to this year's Rally?
"Get yourself out here!! Just do it! You gotta start somewhere! Who knows, you might even get inspired and write a new song with a new co-writer that will be placed in an upcoming show three months from now!! You have to try it. You owe it to yourself to fulfill your dreams! You will be forever inspired and I can guarantee you will be back at the Rally the following year!"