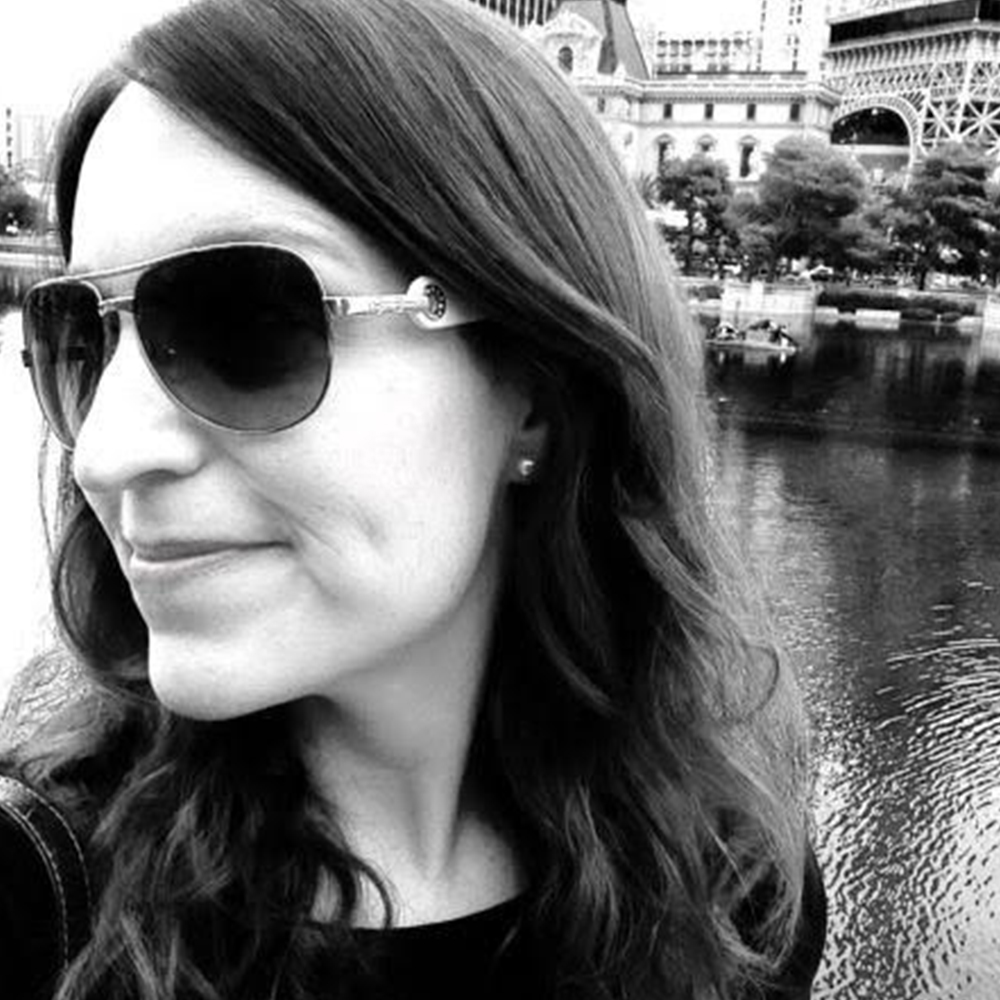 Interviewed by Michael Laskow
Success is defined differently for different people. What does success for Tamara Miller look like?
That's an interesting question, Michael!
For me, success is following my passion, doing what I've always dreamed of pursuing, and staying true to who I am. I think there are so many paths to success and so many ways to measure it (i.e. that first time your song gets played on the radio, the first time you composed in a genre that you never thought you could write in). I love celebrating all of the successes along the way. For me, it's being in tune with the world on multiple levels (mind, body, and soul) and finding that something that nourishes your whole self, that gives your life meaning while following your heart to keep you curious so that you can keep succeeding. We are all on this journey together... if you keep going you will always succeed. Learn as much as you can and never ever, ever give up!
I agree, I always say, "The last person left on the field wins the game. When everybody else gives up, keep going!" Do you have a day job, or do you earn your entire income from doing music?
I started out working as a third grade school teacher and music teacher in various elementary schools. I decided to continue the education route and teach private music lessons so that way I could focus my evenings on writing music and performing. That was a great gig! Currently, I'm writing and producing instrumental music for TV & Film (emotional piano, orchestral, crime, horror, hip hop, and EDM) as well as writing songs for several music libraries (most recently with international publishers). I'm also teaching music lessons and performing. I've always worked in music and feel fortunate to have found a great way to link my passion with earning a living.

I would have to say that the best experience was teaching Music and English one summer in Italy! I lived in Florence, across the street from this delicious bakery and around the corner from the Duomo. I worked both in Florence and Tuscany. I remember teaching students how to sing "The Lion Sleeps Tonight" by the pool after a long siesta from all the bruschetta you could handle. Now that summer was a dream!!
I'd weigh 300 pounds if I lived near that bakery. You're clearly a practitioner of the multiple streams of income methodology. Is that born out of the need to cobble together an income with your music any way you can, or is it a business decision to create safety nets if one or more of the streams runs dry?
I think I have always been someone who is very driven and loves to try different things to see where it takes me. I believe it's good to diversify, and it's important for me to be challenged or else I'll get bored quite easily. So, yes...I love academia and the music industry. It's been a great way to couple both worlds together and inspire others. I definitely think it's important to create safety nets and at the same time, find opportunities for my music to grow, evolve, and be part of something that is meaningful and profitable.
"Learn as much as you can and never ever, ever give up!"
Lightening Round:
Biggest crowd you've ever played for?
There are a couple of events that come to mind. I was a top 5 finalist in the RAW showcase in Austin, Texas, and played for a crowd of 500 people at The Parish on 6th street. I was also selected to perform my music opening night at the Temecula Valley International Film & Music Festival (in Temecula, CA) for 400 filmmakers. That was such a great opportunity and what a fun event!
Best show you've ever had from an "I nailed it," perspective?
I performed my original songs on FOX Austin NEWS and later that evening played at the famous Belmont in Austin. That was a good double whammy! The crowd was awesome.
Best TV or film placement you've had, and why was it the best?
I would have to say it was my very first TV vocal placement of my song "60 Seconds" featured on the hit teen drama series, Degrassi: The Next Generation. This was so exciting! The episode aired in 120 countries and was syndicated, as well. That was definitely fun! Especially being Canadian and the whole Drake thing. But...I have to say... getting a piece of my music on The Young and the Restless recently was so exciting! I've been watching that show for years ever since Victor Newman had his famous mustache. It was a thrill, and that placement was an EDM co-write and a direct result of meeting a fabulous publisher at the One-to-One mentor session at the TAXI Road Rally!
Single best thing you've learned from being a TAXI member?
Well, I have learned many things from being a TAXI member! I have learned there is always something to learn! Keep your eyes and ears open, play to your strengths, trust your instinct – it will always steer you in the right direction.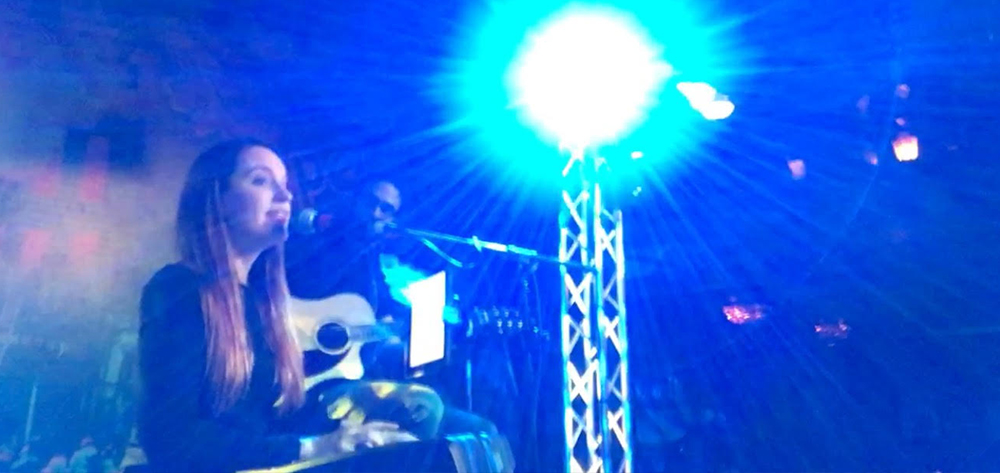 Normal questions again ;-)
How much of your own engineering and production do you do?
I engineer and produce a lot of my own music that I send out to music libraries. I also love collaborating with other songwriters and producers and enjoy working on different projects and arrangements together. It's always fun discovering new creative ways of producing!! There are so many talented writers and producers and I just love learning from them. All in all, it really depends on the project and what is needed. Sometimes I'll produce my own work, and other times my co-writer will produce the track. This changes from project to project.
Tell us about your studio set up.
I have a fun basic setup that works well for me! Got my Yamaha Keyboard and Piano, MacBook Pro where I can dabble in various sound libraries from Komplete to Spitfire, dual computer monitors, Tannoy monitors, a Focusrite Scarlett interface, a few live and condenser mics including a Gauge ECM 87 condenser microphone. I produce my music primarily on Logic Pro, and always have instruments nearby for inspiration; such as guitar, bass, electric drum kits, keys, even the cute purple ukulele that my nieces bought me for my birthday!
"I believe it's good to diversify, and it's important for me to be challenged or else I'll get bored quite easily."
I'm pretty vocal about wanting more women learning to do their own recording and production. What motivated you to learn, and how steep was the learning curve?
I've always been very curious on how things work. I guess I've always been persistent that way! I love learning new things, so I think that curiosity motivated me to learn. Plus realizing that it was much quicker and more cost effective to get ideas down if I just dive in, record at my home studio, and learn as much as I can so that I can make more music!
When learning anything new for the first time, I think you just have to go for it! Whether it's asking musician friends for advice, researching on YouTube and learning the latest techniques, you can really find anything you need to these days! One of my mentors once told me that I needed to get my own studio microphone so that I could record vocals at home. I took that advice and started! I didn't know where to begin but I just started, and slowly but surely everything came together.
When I recorded my first two albums in studio, I always watched how my producers worked and that definitely motivated me to learn on my own. I started recording on Garageband, which helped me learn Logic Pro. I recorded music every day and learned as much as I could in order to make this my career.
In terms of your question of wanting more females to learn their own production – I couldn't agree more! I've noticed that the production side of the business is much more male dominated. I've seen this first hand attending several production music conferences and workshops that are specifically geared toward composition and recording software and gear. I still don't know why this is...There are so many talented female producers and writers!! I do believe this is definitely changing, and I've noticed an increase of more women producers and female composers making themselves known in the industry who are also starting composer groups and leading workshops. We need our voices to be heard and our music out there!!
Don't miss Part 3 of this Passenger Profile in next month's TAXI Transmitter
Check out some of Tamara's music here!