Photos by James DiModica and Ryan Taalbi
Why do people fly to Los Angeles from all over the world for TAXI's annual Road Rally convention? Is it the education, the access to more than 100 music industry insiders and experts, the ease of meeting collaborators and making friends, or the indescribable sense of community that the Rally has become famous for all over the world?
It's all of the above!
The Road Rally is called "The best convention for songwriters, artists, and composers" by virtually everybody who has ever attended. There's so much to do and learn, that it's like Disneyland for musicians: the happiest place in the world, and you've got to there in person to reap the massive benefits! Join us this year: November 1 – 4 in Los Angeles!
Here are just a few comments about the weekend, followed by photos from last year to give you a feel for how warm, friendly, and super-productive this powerful, FREE weekend is!
"I was surprised at how easy it was to meet people. I'm pretty introverted, so it's tough for me to go up to a stranger and start a conversation, but it was so easy there – in lines, classes, at the bar. I met a ton of people, had some great conversations, made a bunch of new friends. And I was surprised at how eager the experienced members were to give you tips. Everybody seems to want to help you be successful. Great vibe."
-Rob Roper
"The whole weekend was an unforgettable experience that was entertaining and educational beyond all my expectations. I'd read all the testimonials and they sounded just too good to be true, but now I'd write all those things myself – and more besides. Meeting the members and everyone was absolutely amazing, and if that had been the only thing I did, it would have been worth the 10,000 mile round trip. What a community!!! Thanks to all you guys – you are incredible!!!!"
-Graham, U.K.
"At the final panel at #TAXIRoadRally What a weekend! Truly life altering!"
-Patrick Adams
"This has been the BEST weekend of my life."
-Mark Himley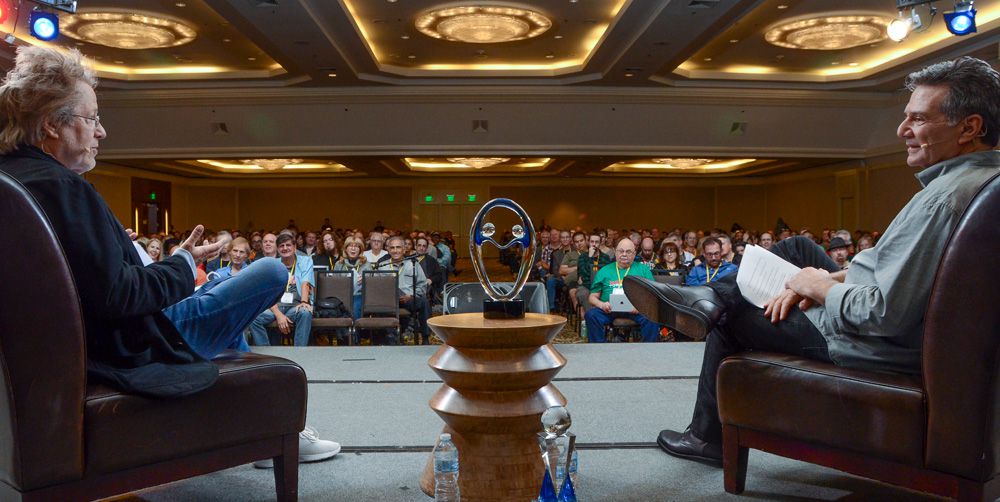 (left to right) TAXI's 2017 Lifetime Achievement Award recipient Steve Dorff during his keynote interview with TAXI's Michael Laskow.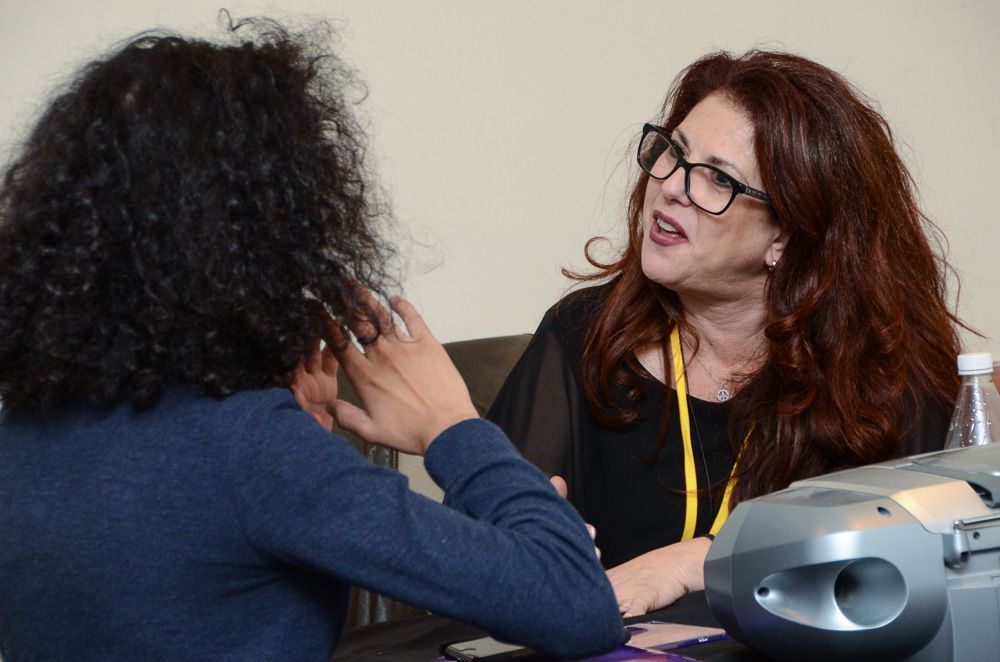 Music Licensing executive Michele Wernick (President, MW Music) gives some positive feedback to a TAXI member during a One-to-One Mentor Session.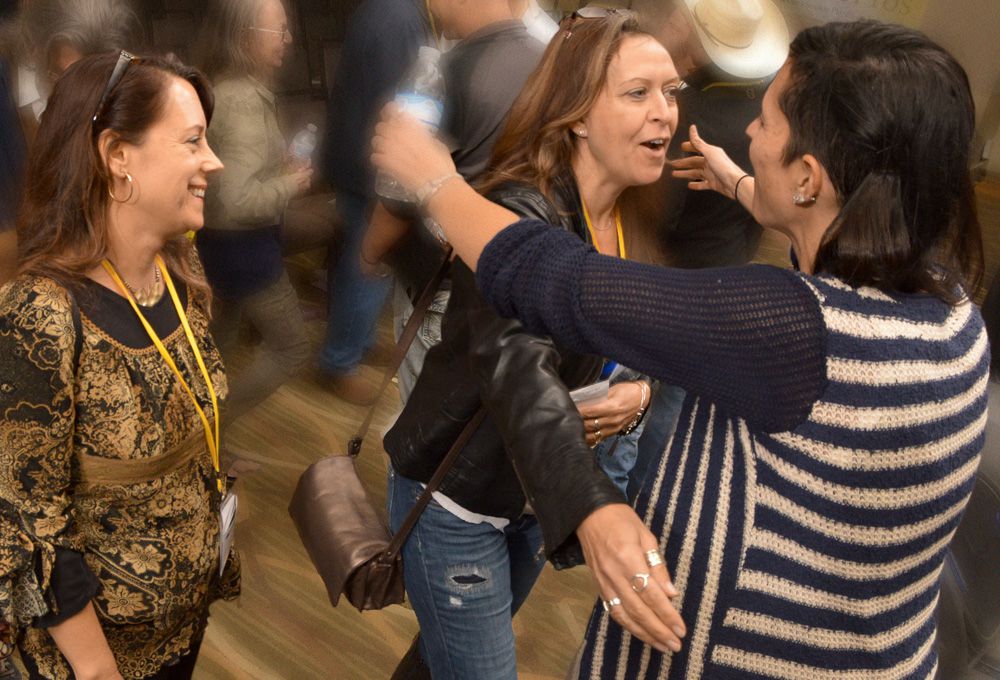 People love how TAXI's Road Rally brings the industry together with songwriters, artists, and composers. Our photographer captured member Spring Lovelle looking on as TAXI member Michelle Lockey is about to get a big hug from Match Maker Music's CEO, Brooke Ferri (right)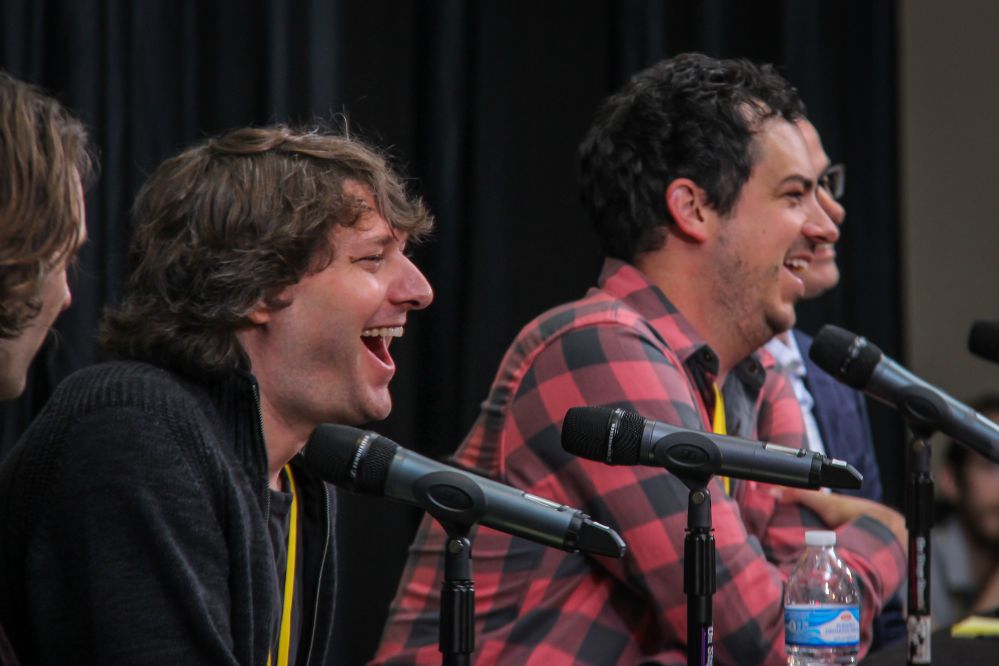 Music licensing experts Jeff Freundlich and Daniel Higbee crack up during their Film and TV Music Listening and Feedback panel.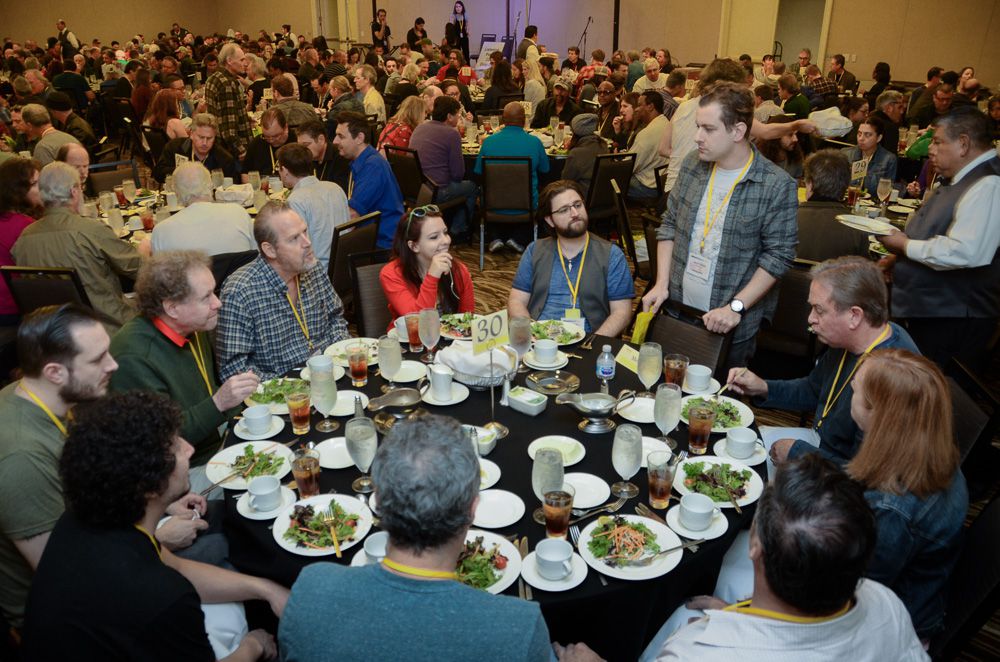 Fervor Records Head of A&R, Jacob Nathan (standing) gets ready to join a table full of TAXI members during the Mentor Lunch at the Road Rally.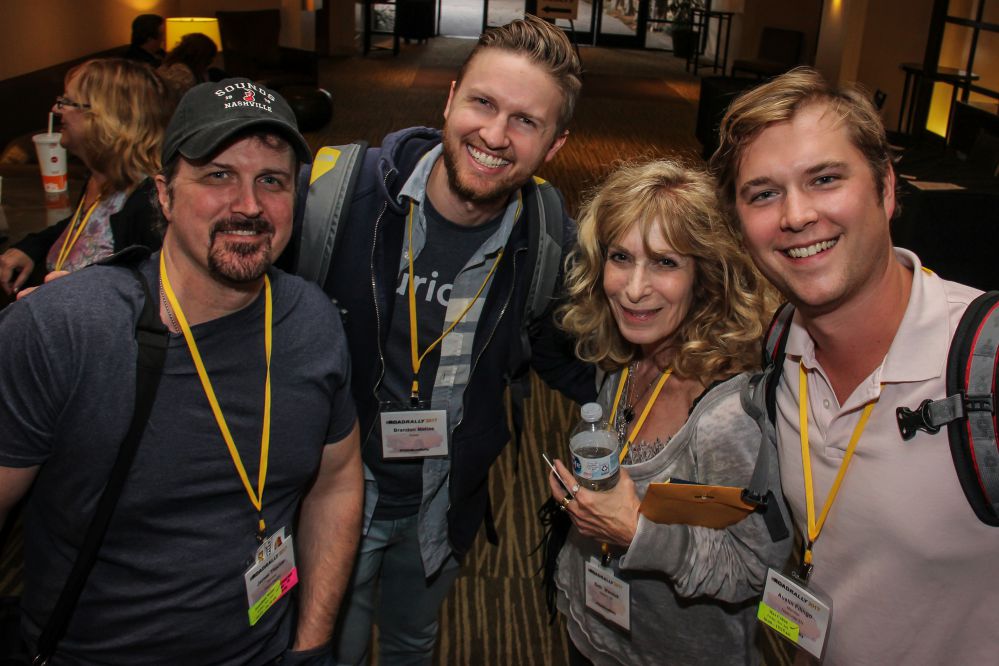 (left to right) TAXI members James Thacker, Brandon Mathias, Beth Wernick (CEO, Imaginary Friends), and Austin Fillingo look to be having a warm reunion at this year's convention.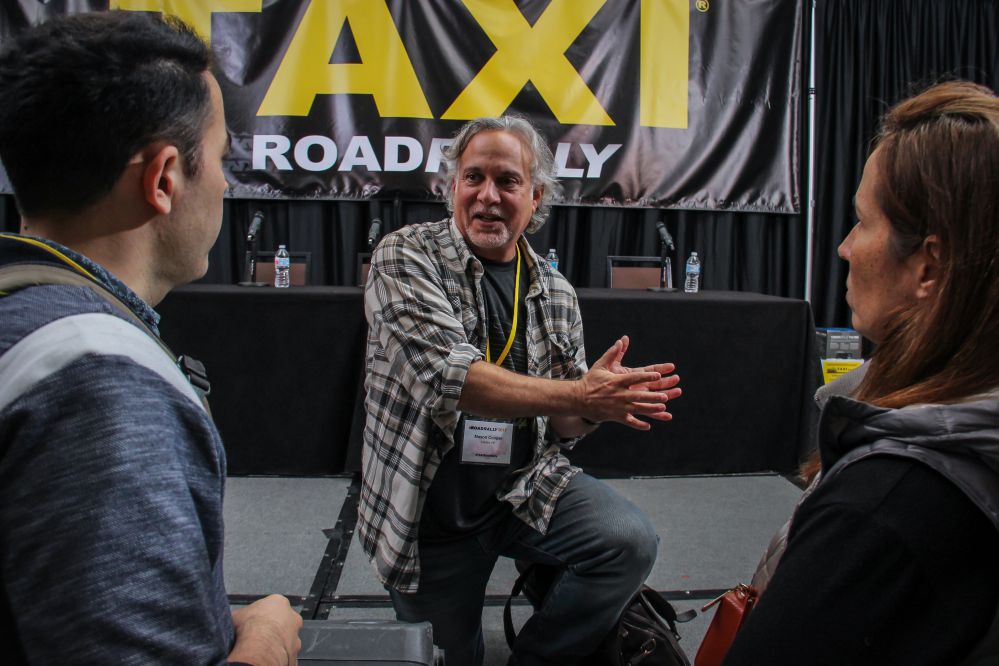 Music Supervisor Mason Cooper was incredibly generous with his time before, during, and even after his appearances on three panels at TAXI's 21st Road Rally convention.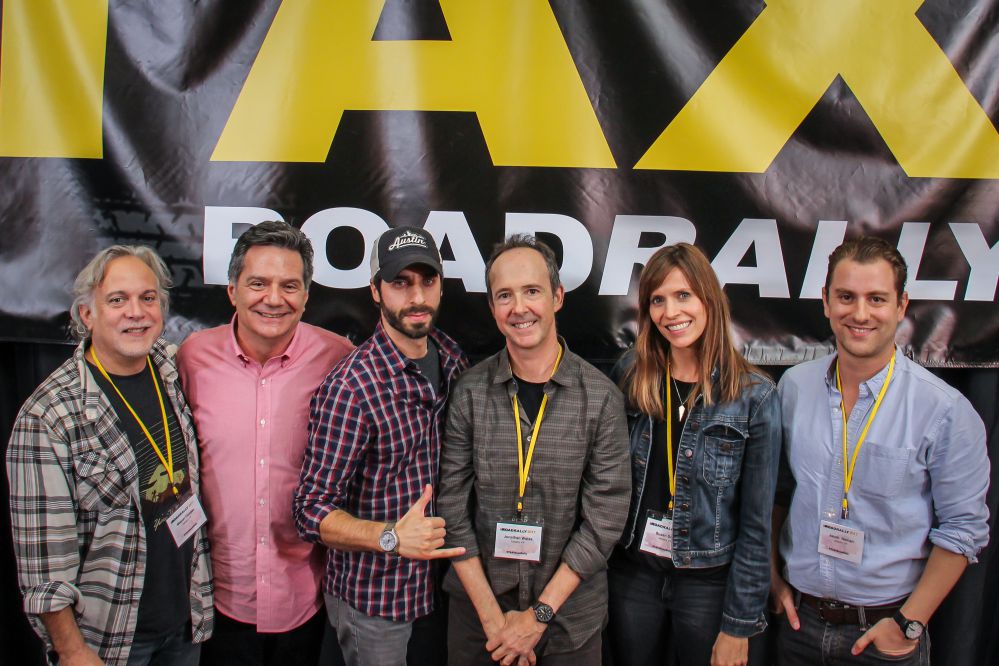 (left to right) Mason Cooper (Music Supervisor), Michael Laskow (TAXI CEO), Frank Palazzolo (Music Supervisor), Jonathan Weiss (Music Supervisor), Susan Dolan (Music Supervisor), and Jacob Nathan (A&R Head, Fervor Records/Music Supervisor) pose for a group shot after their Listening and Feedback panel at this year's convention.

(left to right) Music Supervisor Jonathan Weiss takes a few minutes to hang out with and get some new music from TAXI Member Terrell Burt at the Road Rally.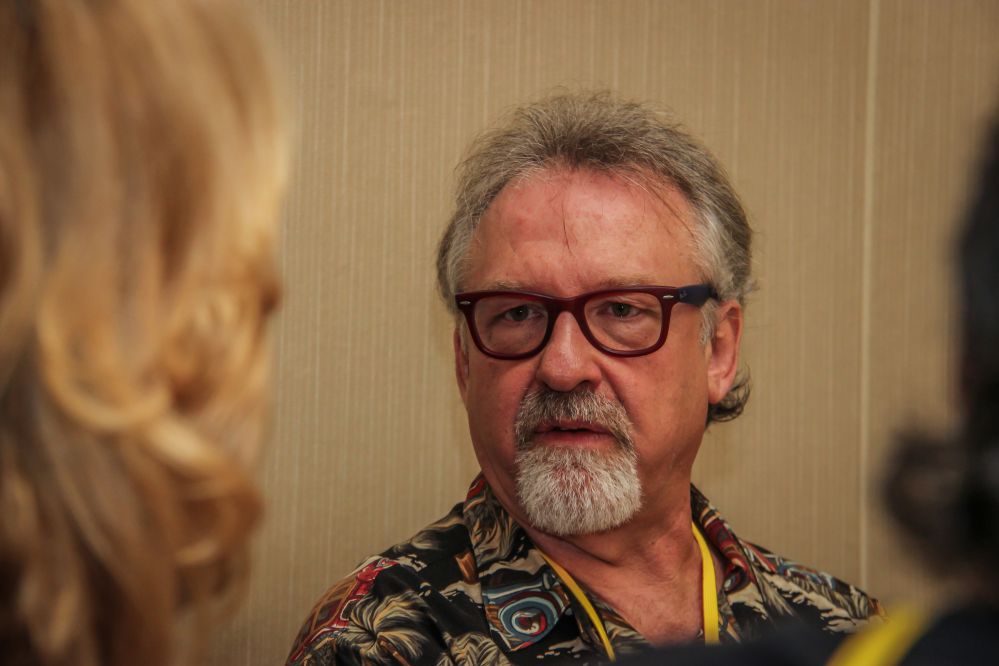 Music Library owner Chas Ferry (CEO, HollywoodTrax) listens very intently while a TAXI member asks a question during the Mentor Lunch.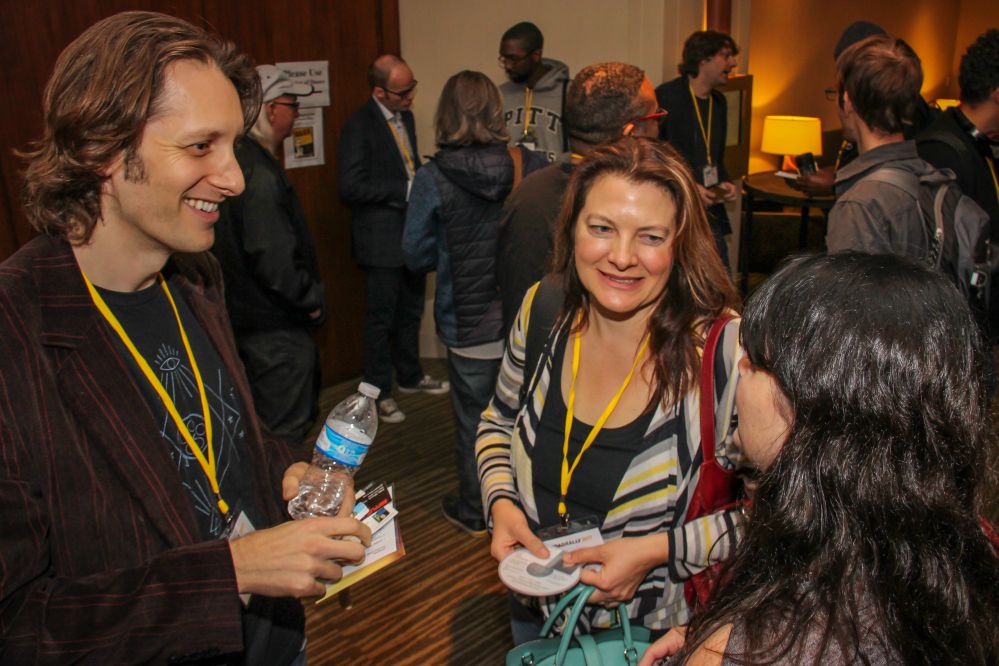 Music Supervisor Russ Howard III was happy to take questions and music from some enthusiastic TAXI members that had just watched him on the Music Supervisor Listening and Feedback panel.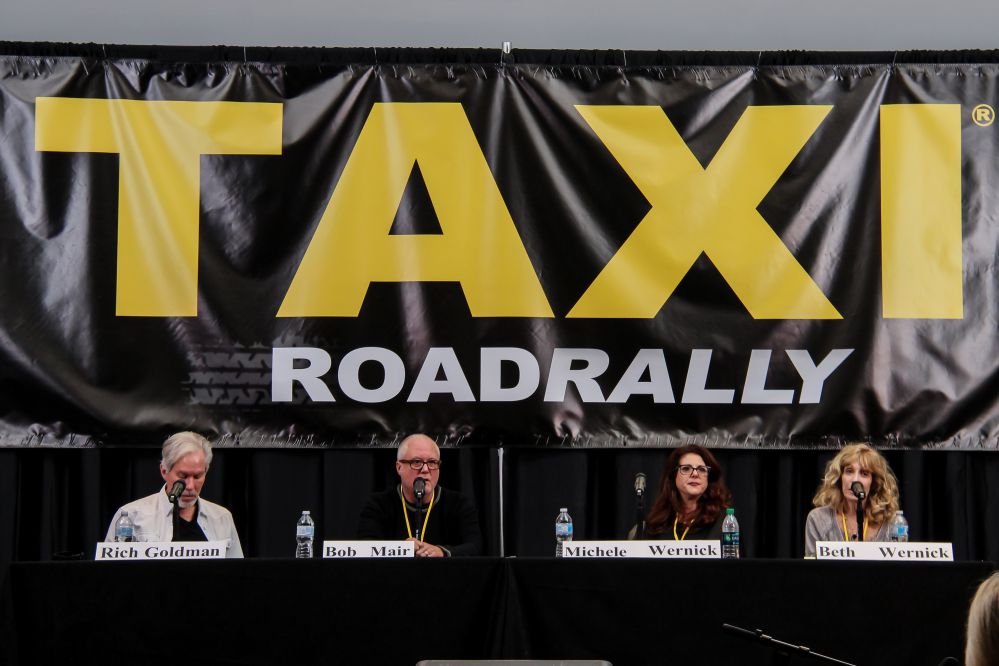 (left to right) Rich Goldman (Founder, Riptide Music Group), Bob Mair (CEO, Black Toast Music), Michele Wernick (President, MW Music & Wine), and Beth Wernick (CEO, Imaginary Friends) gave some great feedback on their panel at the 2017 TAXI Road Rally.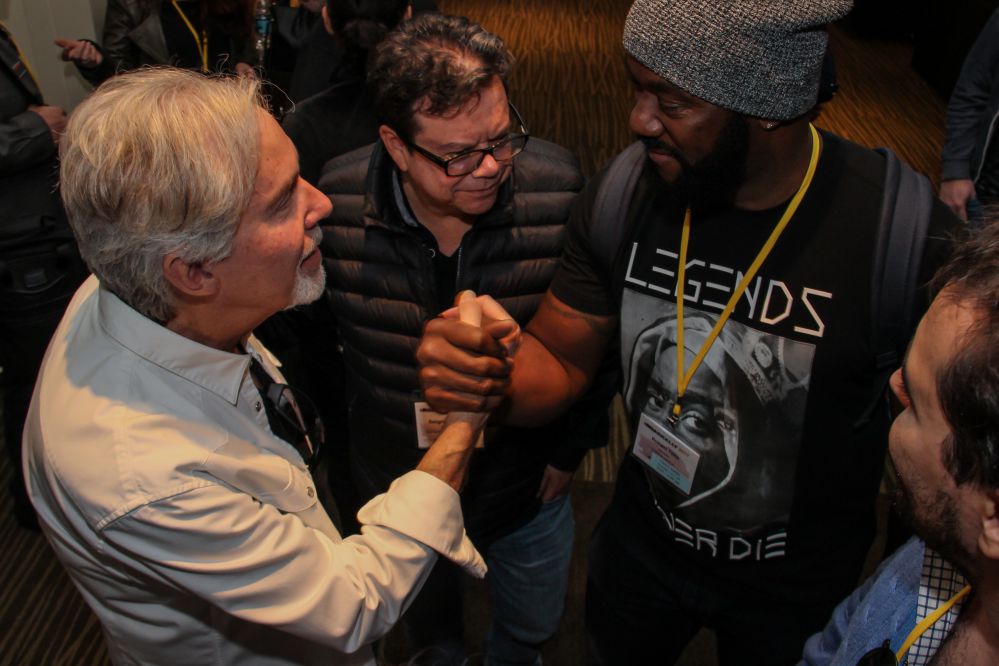 Rich Goldman (Founder, Riptide Music Group) spends some time with TAXI members Sergio Naranjo and Robert Tillis after wrapping up the Music Library panel he had just finished in the Grand Ballroom.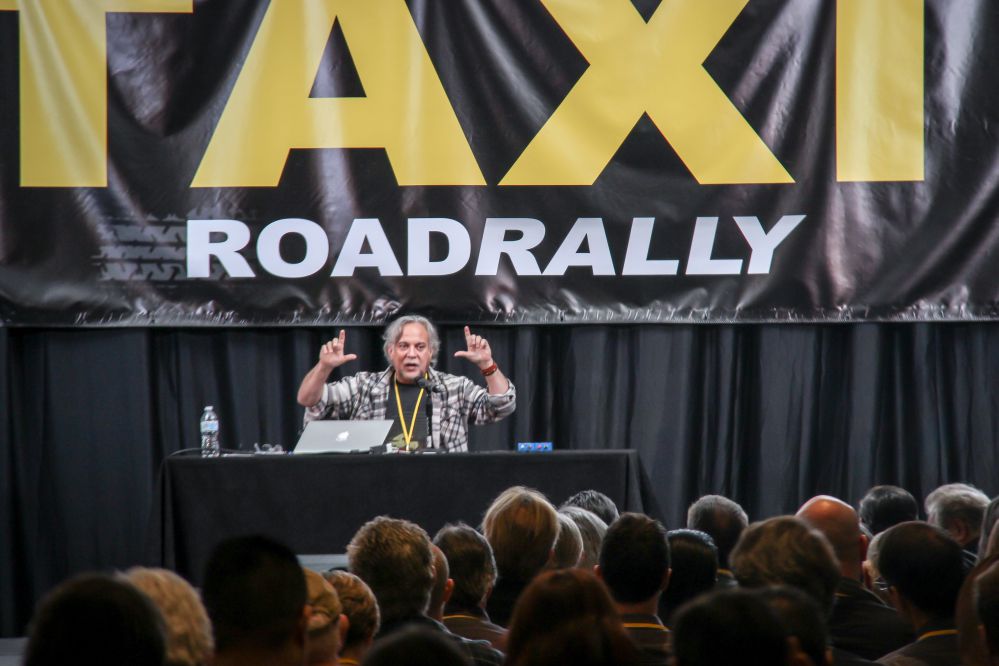 Veteran Music Supervisor Mason Cooper did an outstanding job of explaining what spotting sessions are like for both film and television. In this photo, he is explaining how music needs to fill a scene from point A to point B, while enhancing the scene's emotion and satisfying the producer or director's vision.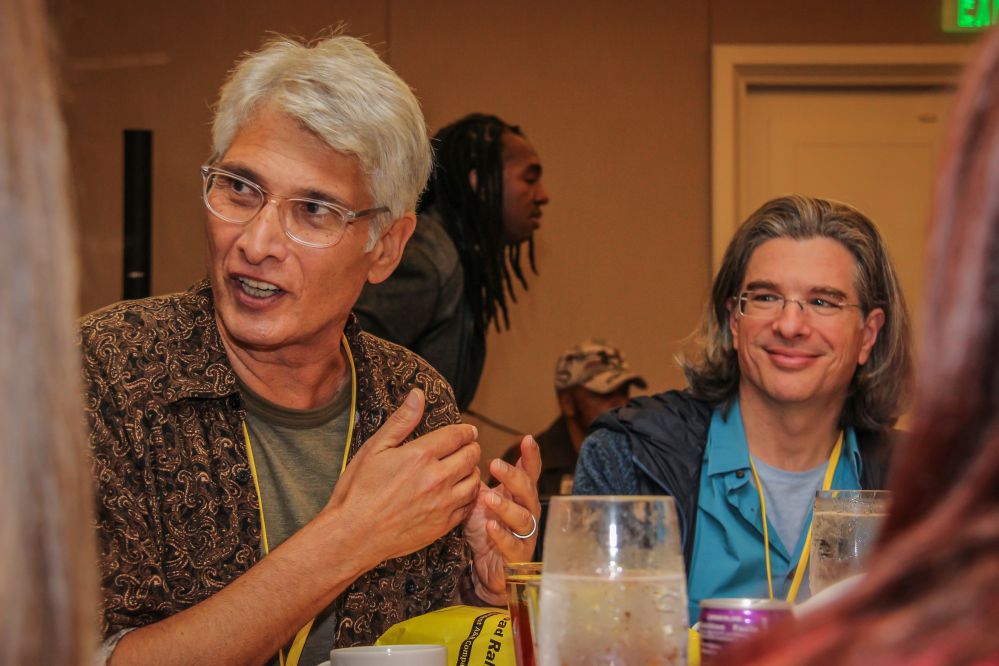 Mega Hit Songwriter Jason Blume holds court at his Mentor Lunch table while TAXI Member Martin Tichy looks on.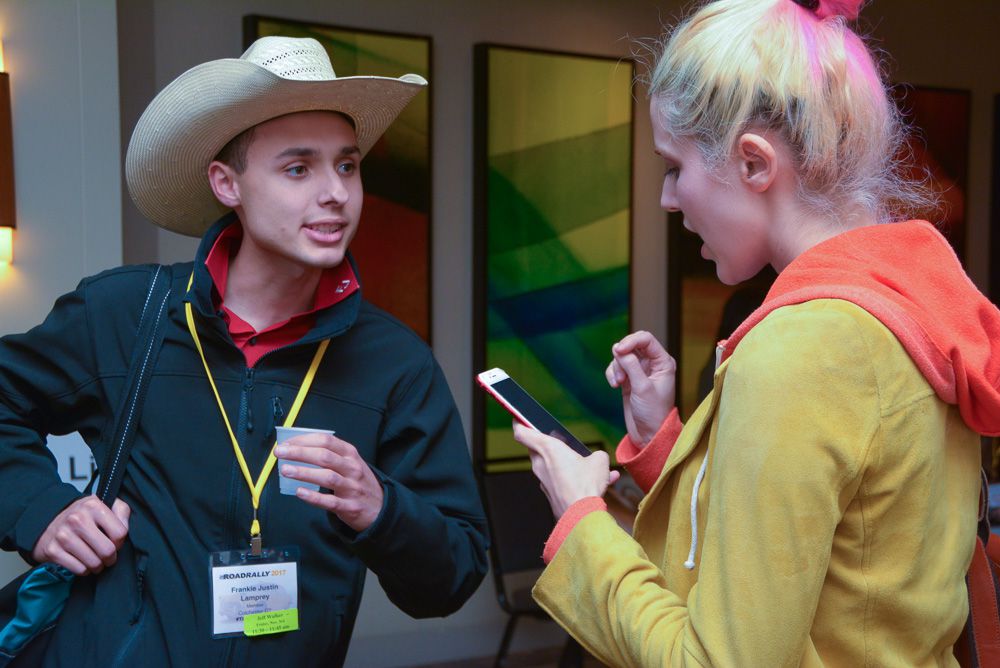 (left to right) TAXI Members Frankie Justin Lamprey and Aventurina King enjoy a one-on-one conversation after Ms. King's stellar appearance on the Success Is No Accident panel during the final day of the 2017 Road Rally.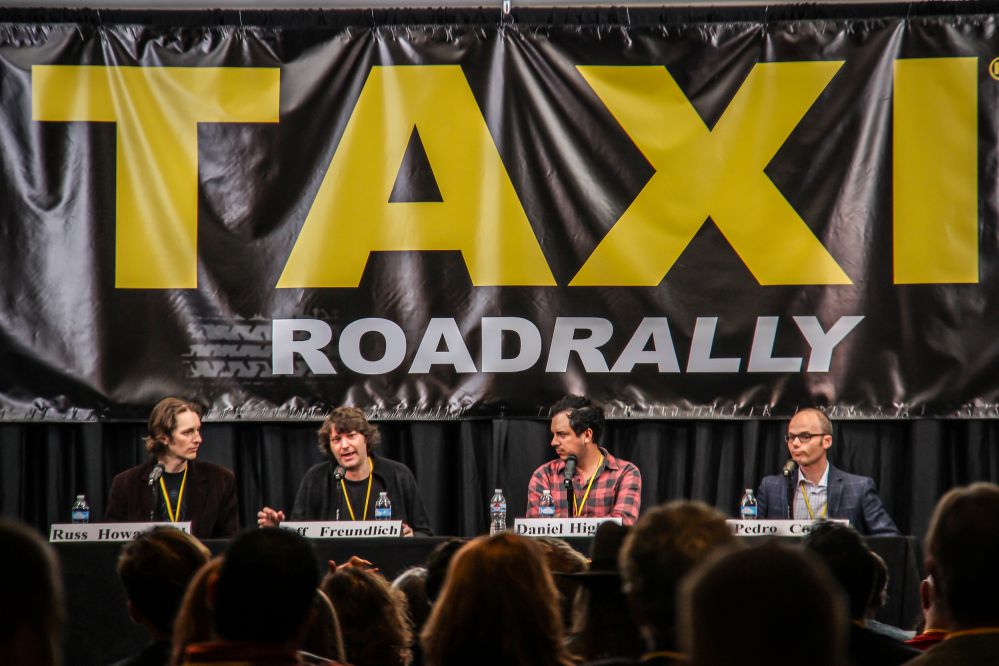 The audience gives their full attention to the all-star panel of TV and Film sync experts on the Early Bird Gets the Worm panel. The panelists are (left to right) Russ Howard III (Music Supervisor/Composer), Jeff Freudlich (COO, Fervor/Wild Whirled), Daniel Higbee (VP of Sync, Dualtone Music Group), and Pedro Costa (CEO, InStyle Music).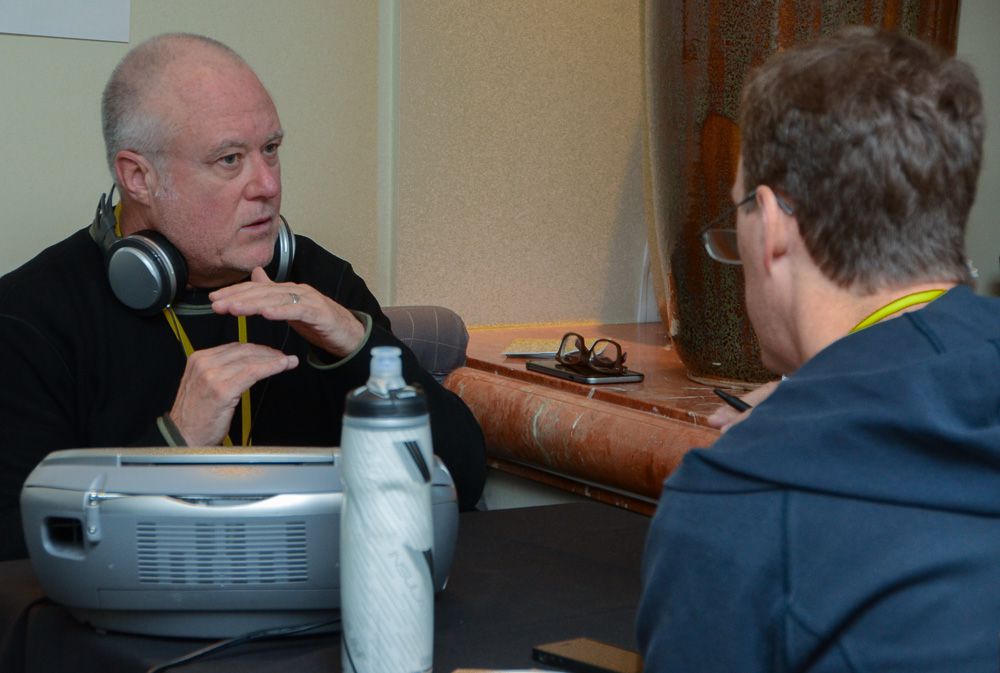 Bob Mair (CEO, Black Toast Music) appears to be giving some tips about music volume levels compared to dialogue during this One-to-One Mentor session on the first day of the Road Rally.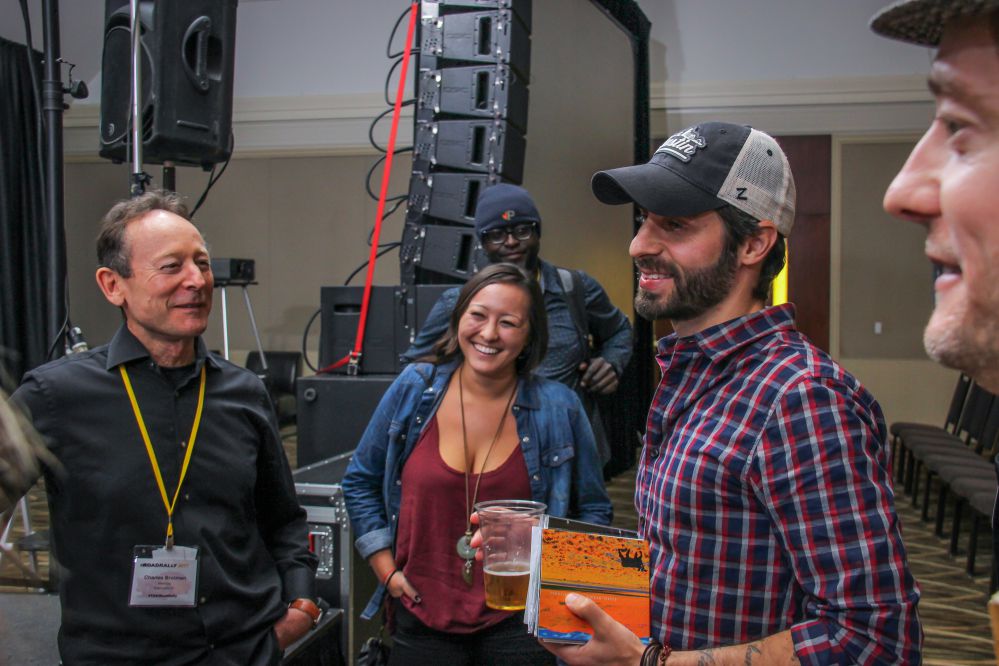 Music Supervisor Frank Palazzolo has a handful of music from TAXI members, a half-full beer, and a big smile on his face when he runs into friends Charles and Julia Brotman after his panel at the Rally.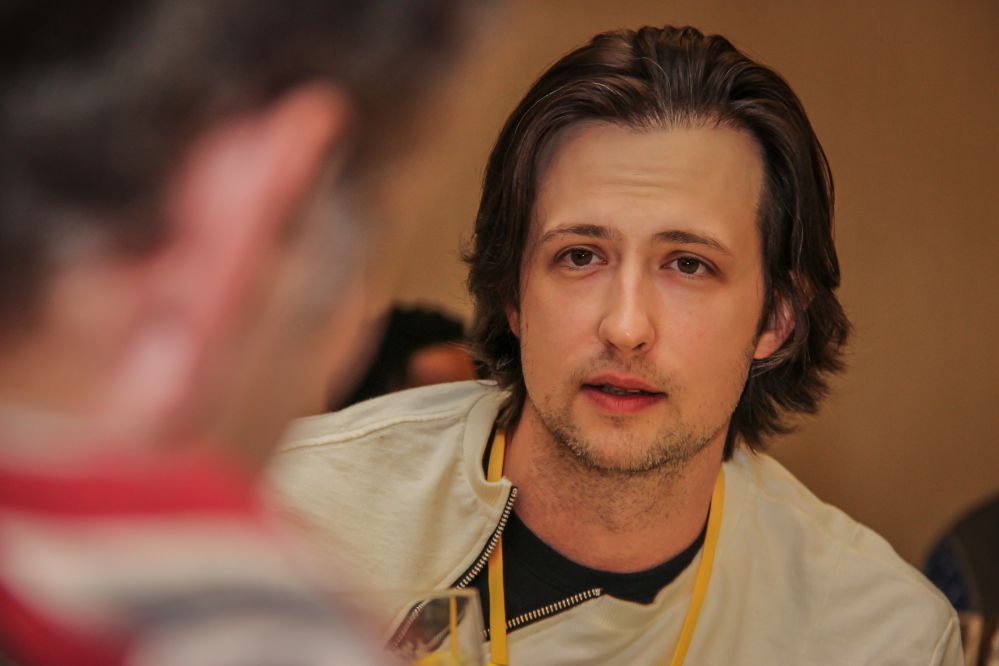 Steven Baird is one of TAXI's most successful members, so he's doing what our successful members often do-give back! Steve volunteered to be a One-to-One Mentor so he could teach newer members how to create income with their music.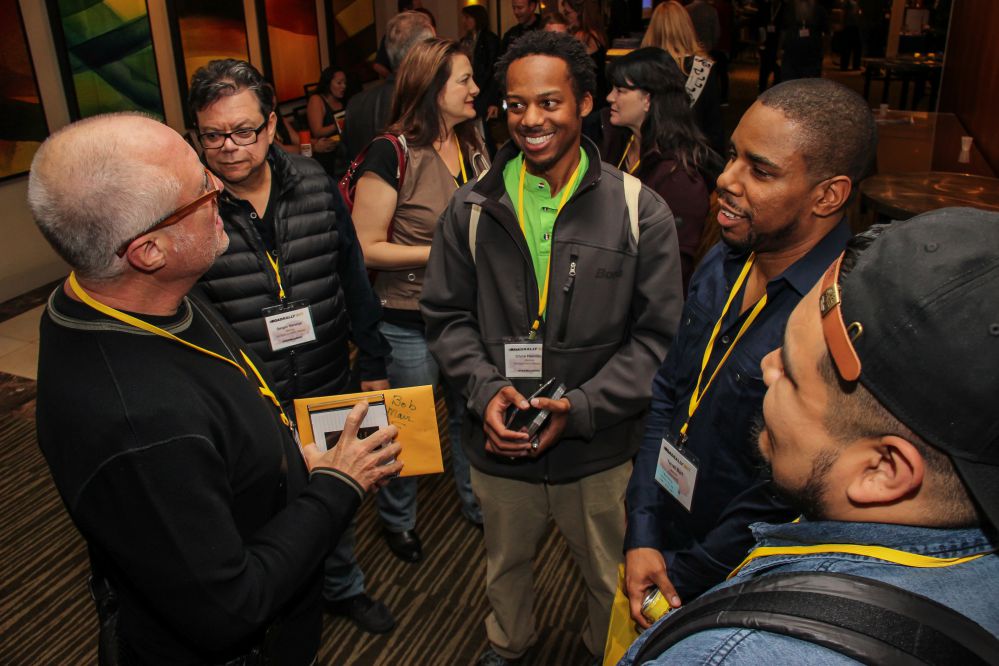 (left to right) Bob Mair (CEO, Black Toast Music) has an impromptu meeting with TAXI members Sergio Naranjo, Chris Hamilton, and Terrell Burt.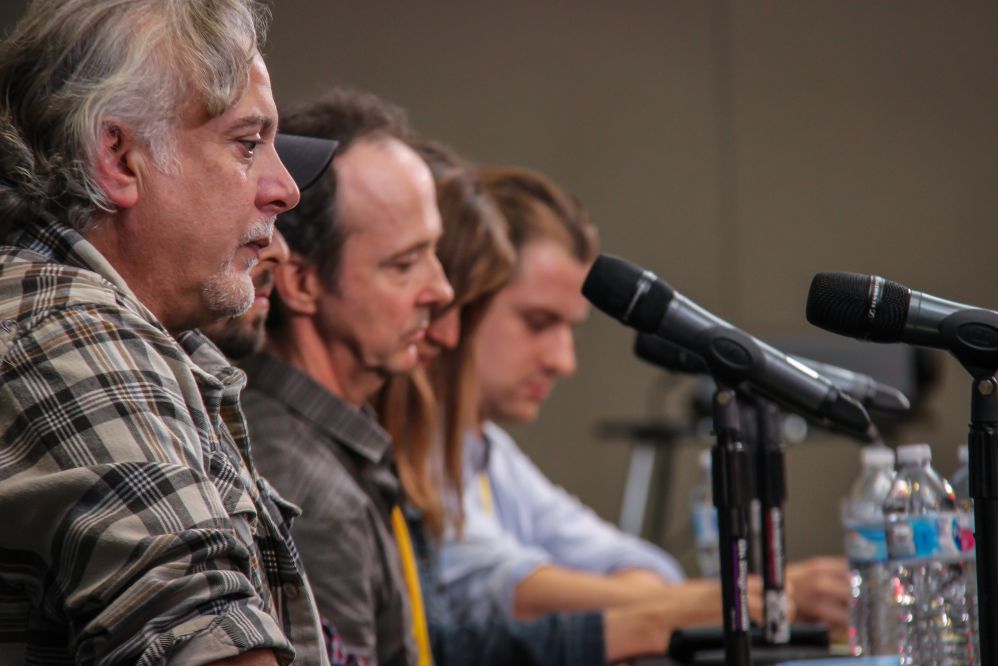 Music Supervisors (left to right) Mason Cooper, Frank Palazzolo, Jonathan Weiss, Susan Dolan, and Jacob Nathan are all in deep thought as they listen carefully to a TAXI member's song being played during their feedback panel.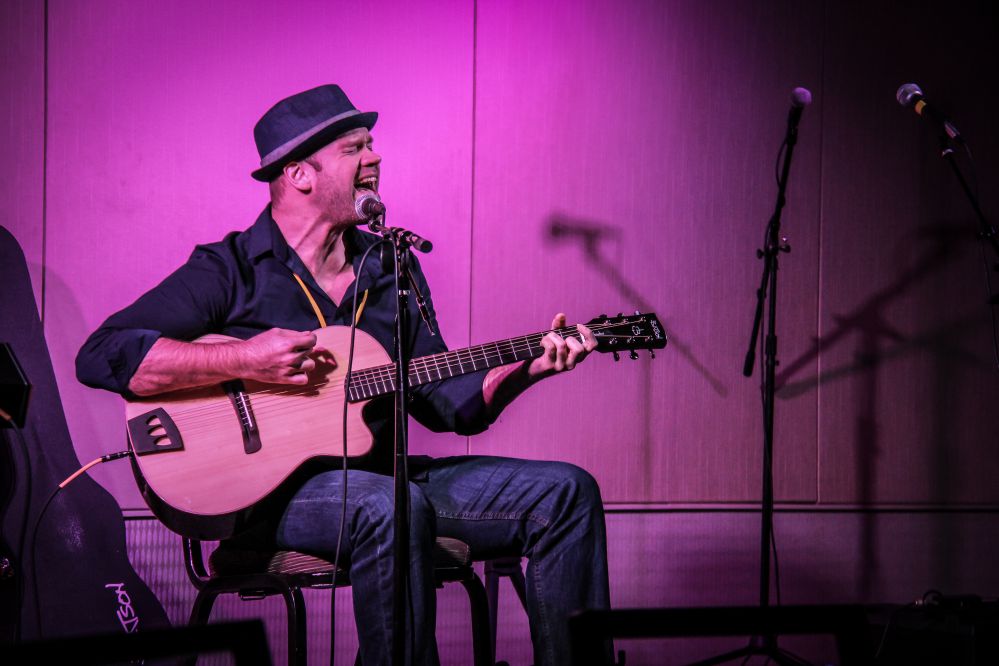 We couldn't figure out who this member is, but he was clearly giving a great performance while trying out a guitar from Batson during one of the six open mics held during the Road Rally weekend.

Brooke Ferri (CEO, Match Maker Music) is getting all smiles from her fellow panelists as she makes a point on the Happy Ending Listening panel. The other panelists are (left to right) Michael Lloyd (Hit Producer), Rob Chiarelli (Hit Producer), Tanvi Patel (CEO, Crucial Music), and Ron Harris (Hit Producer).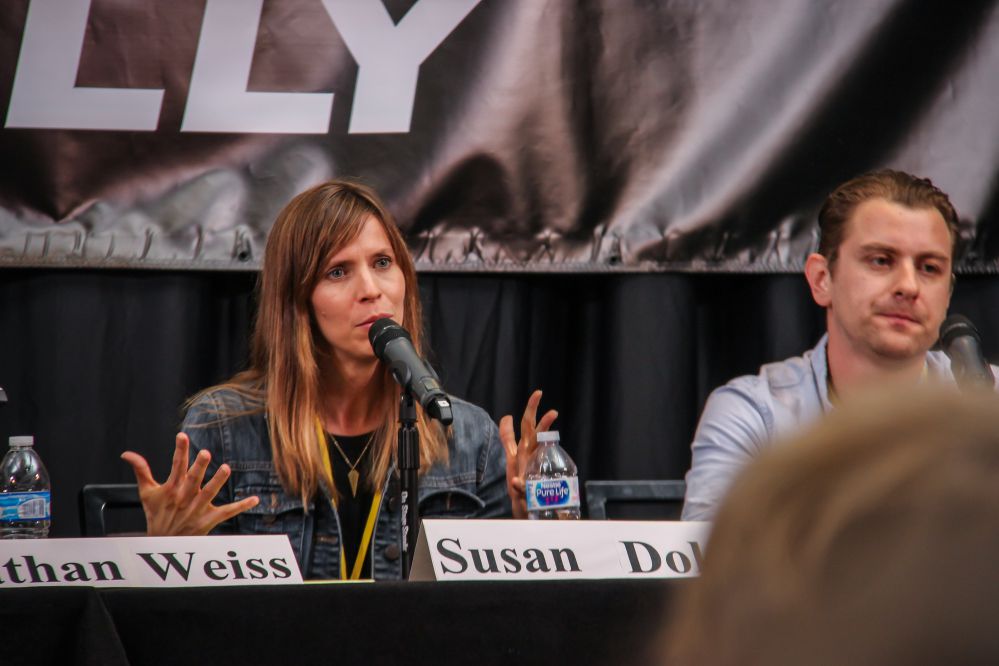 Music Supervisor Susan Dolan answers a TAXI member's question while fellow panelist Jacob Nathan (A&R Head, Fervor Records/Music Supervisor) looks like he's got something he'd like to add as well.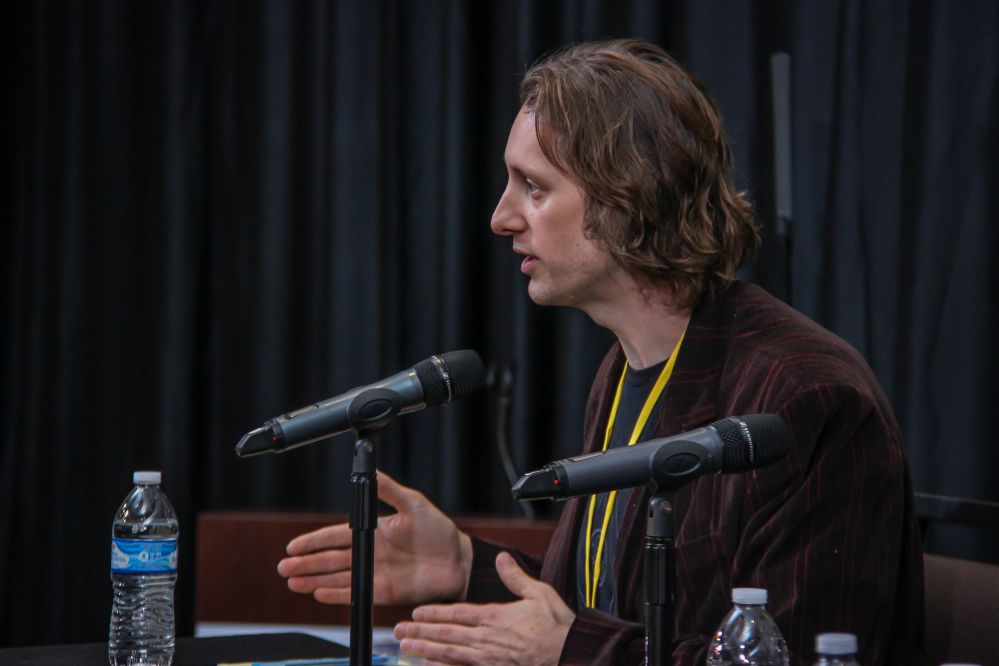 Music Supervisor and Score Composer, Russ Howard III shows that you've only got a little bit of time to get to the emotional point with a piece of music, so you better get to the good stuff quickly.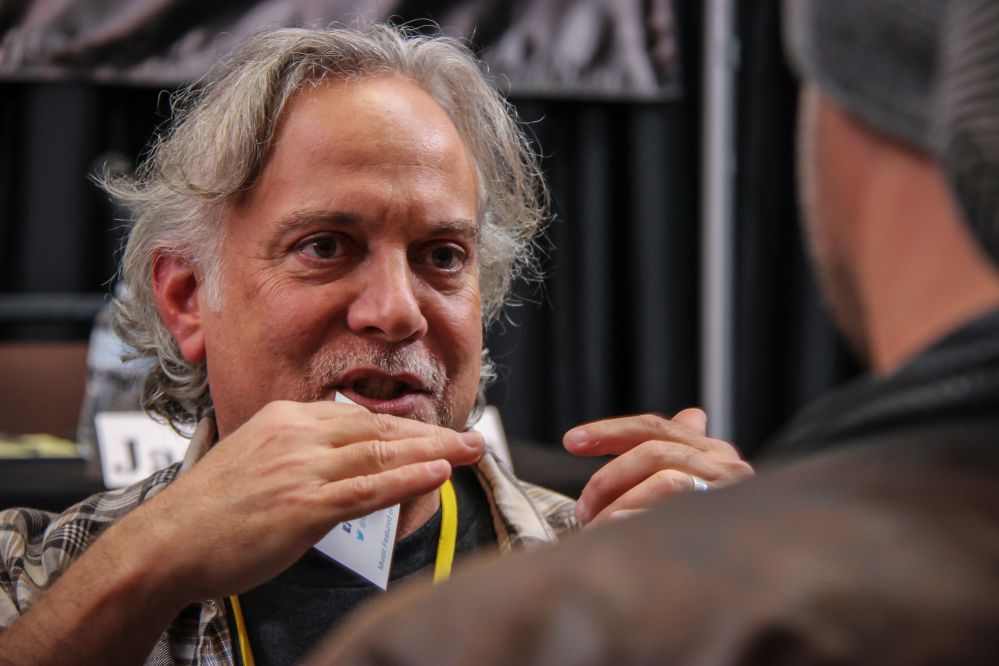 Mason Cooper was a hit with TAXI's members as he stayed to answer every one of their questions after spending the entire afternoon on stage during Saturday's panels. Who says industry big wigs don't take time to help up and comers? Mason Cooper clearly did!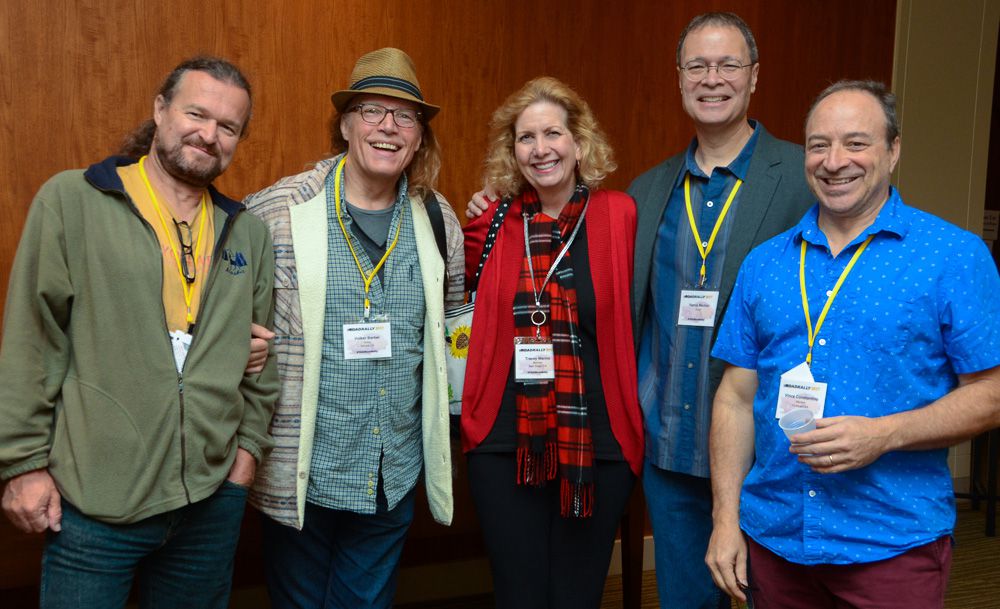 Successful composers and long-time friends Matt Hirt, Volker Barber, Tracey and Vance Marino, and Vince Constantino take a moment to grab a photo at TAXI's 2017 Road Rally.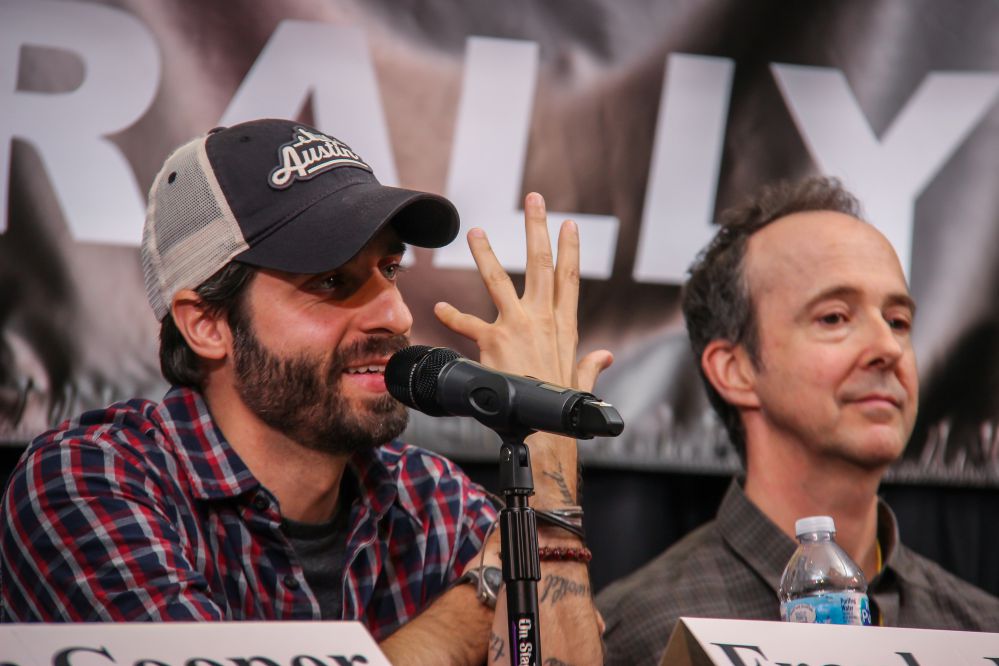 Music Supe Frank Palazzolo appears to be getting ready to put on a rubber glove, and fellow Supervisor Jonathan Weiss seems to want no part of it! In reality, we think Frank was saying something like, "I can count the number of times…" and Jon is chagrined because he knows exactly what Frank means.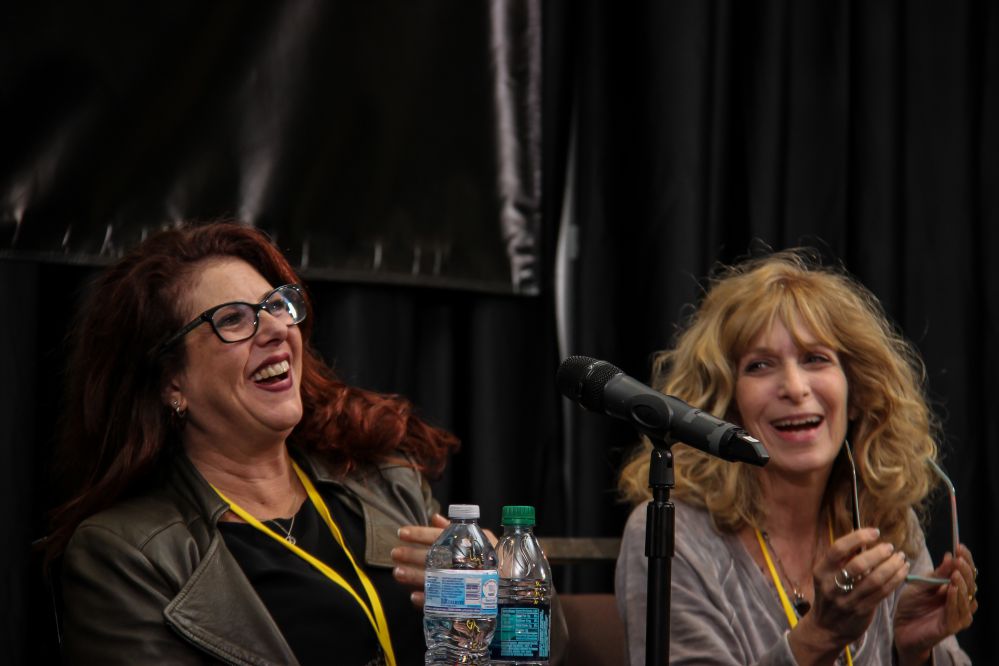 Music Licensing executives Michele Wernick (left), and Beth Wernick share the same last name and job descriptions, but they aren't related. But they are friends, so we couldn't resist putting them on the same Pitch and Feedback panel.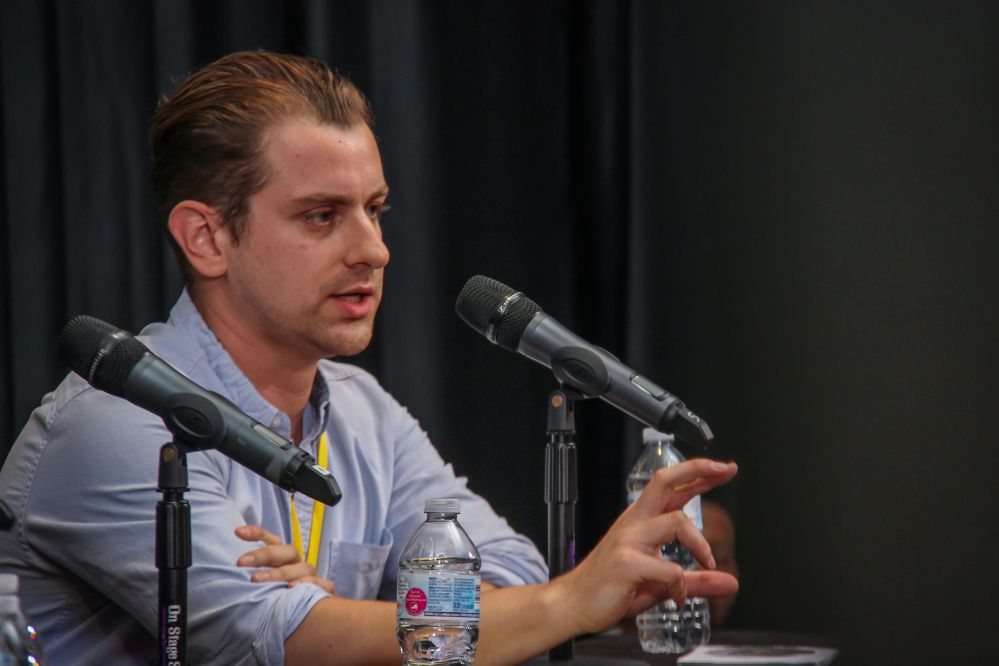 Jacob Nathan (A&R Head, Fervor Records) gives some incredibly valuable feedback during the Music Supervisor Feedback panel. He's a walking encyclopedia about music from all eras and generations.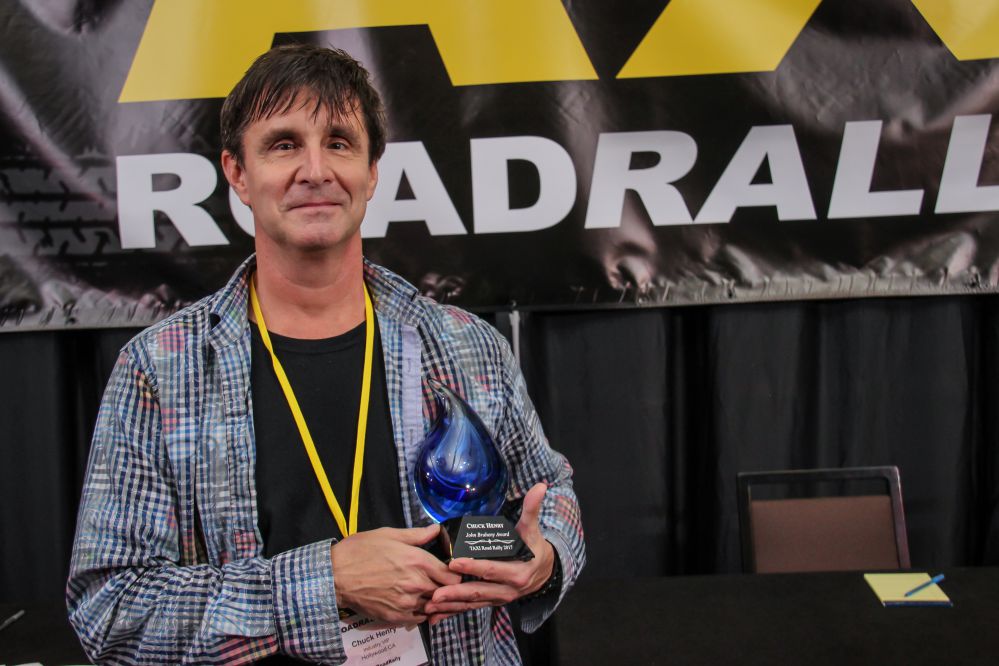 TAXI member Chuck Henry beams after receiving the John Braheny Award for excellence this year. Chuck is a long-time TAXI member, an incredibly talented composer/songwriter/producer, and a tremendous inspiration to his fellow members who love the story of how he has become so good at what he does and so successful after working so hard.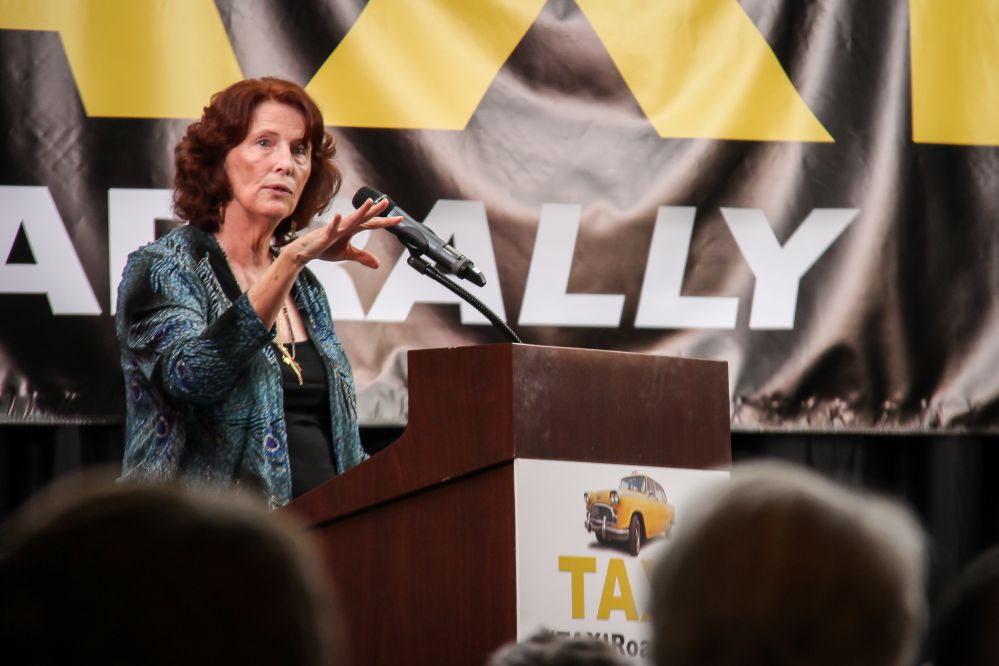 Best-selling author Robin Frederick delivered an action-packed hour of practical tips on how to write universal lyrics for TV and film song placements. She spoke to a standing room only audience and got a standing ovation at the end!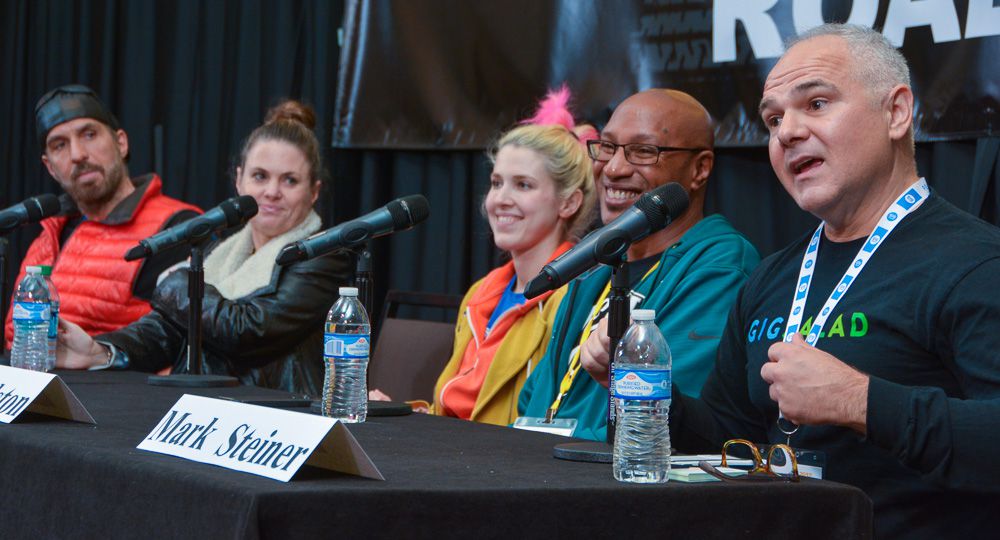 (left to right) Bobby Borg (Author, Music Marketing For The DIY Musician), Gilli Moon (President, Songsalive!), Aventurina King (singer/songwriter/producer), Sydney Alston (Disk Makers), and Mark Steiner (CEO, GigSalad) complimented each other's skill sets incredibly well on the Success Is No Accident panel.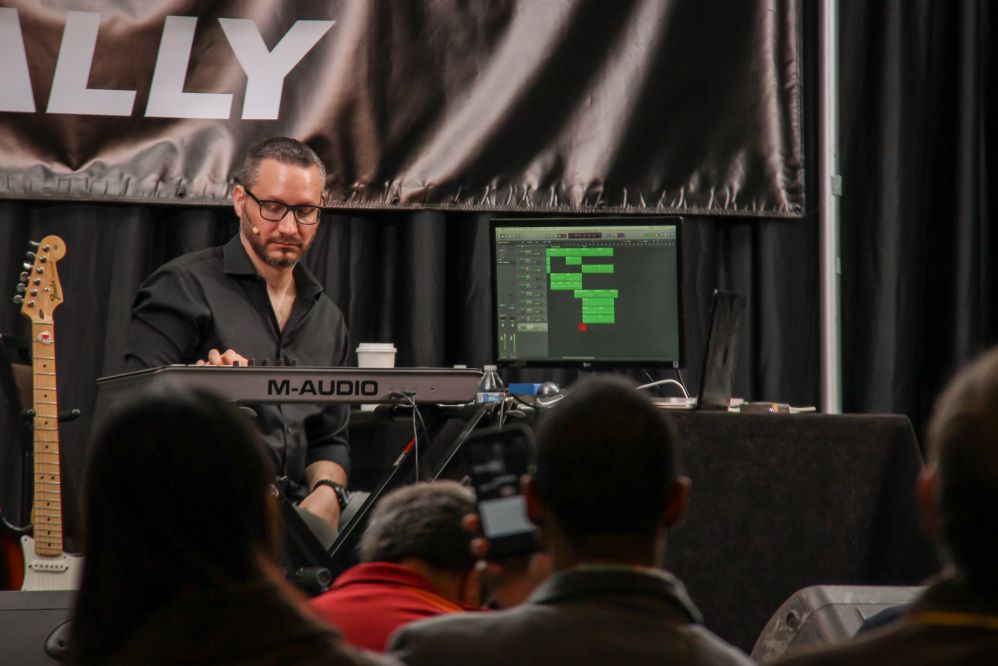 Doug Fenske (Director of Education, Crē•8 Music Academy) did a powerful session called, Transitioning to Contemporary to help musicians who feel they might be musically stuck in a past decade learn how to sound more current.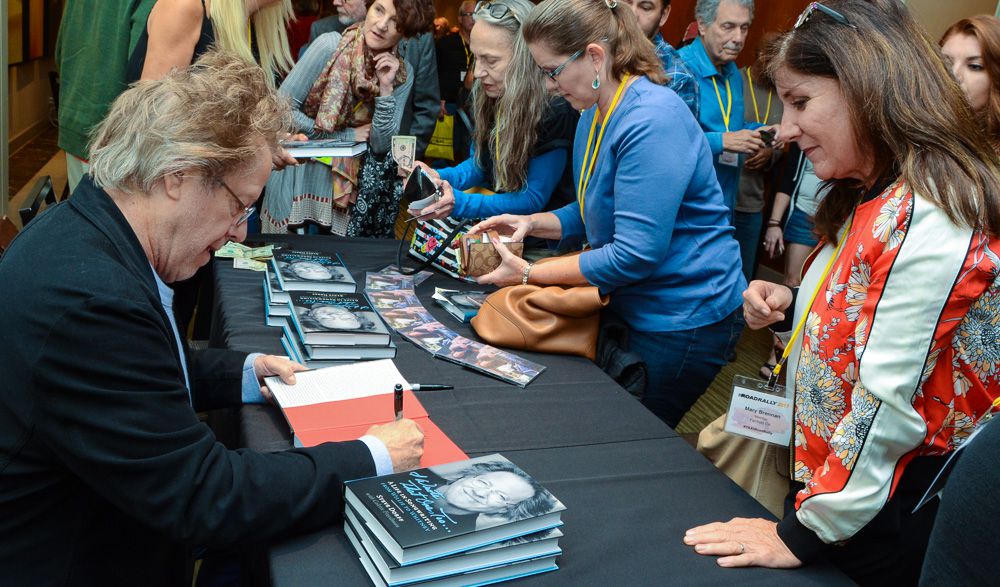 Our Lifetime Achievement Award recipient, Steve Dorff couldn't autograph books fast enough at his book signing!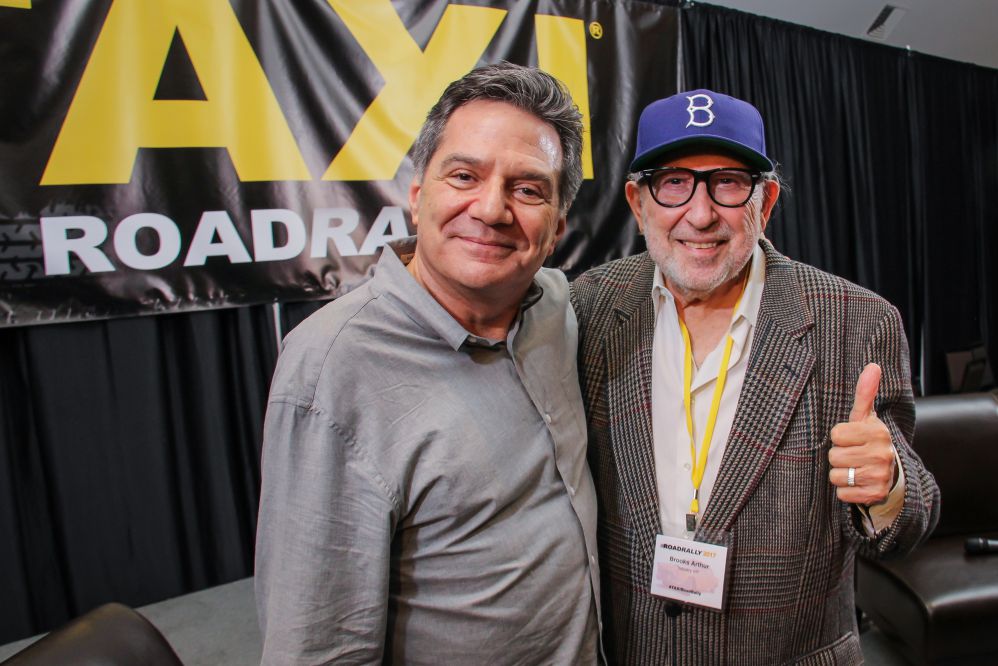 TAXI's Michael Laskow got to meet one of his heroes at this year's Road Rally! Legendary producer/engineer/music supervisor Brooks Arthur is also a Producer of the film, BANG! The Bert Berns Story, which was screened during movie night at the Rally.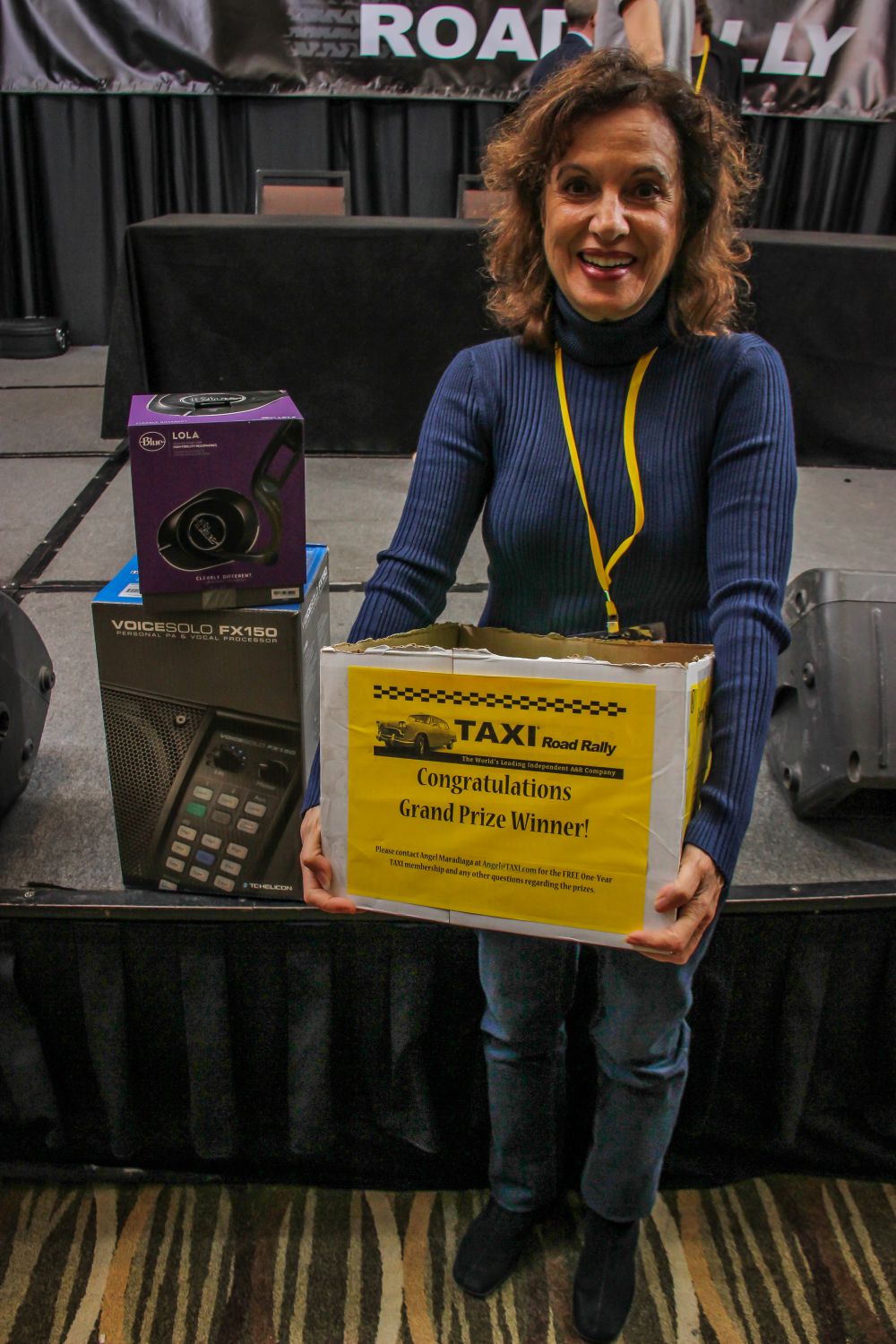 TAXI member Ariana Attie won one of the big door prizes worth about $3,000 in total! Nice going Ariana!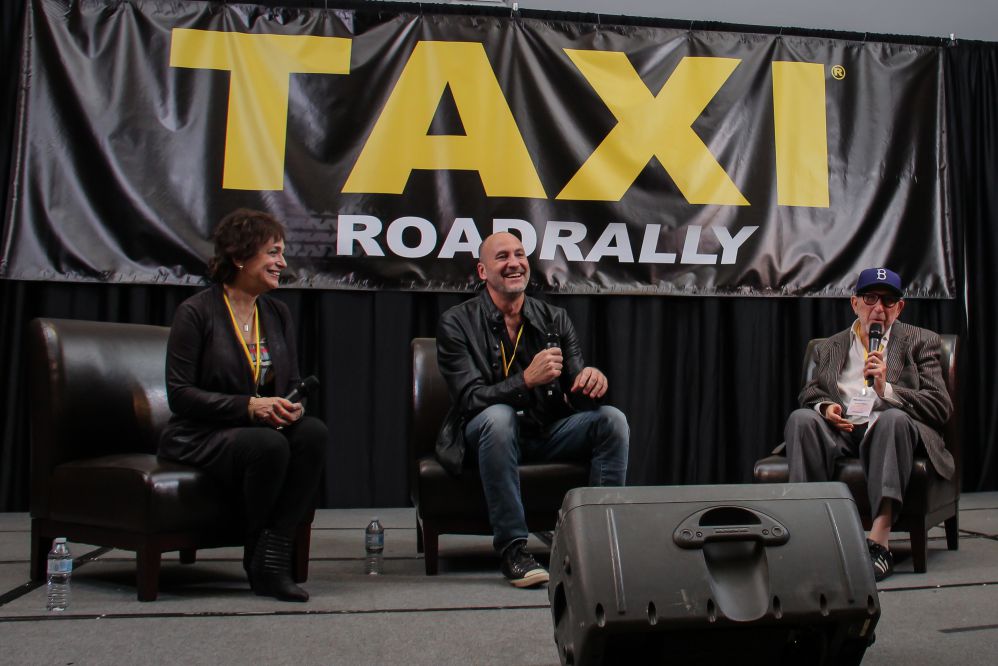 (l to r) Betsy Hammer, Brett Berns, and Brooks Arthur take questions after our screening of BANG! The Bert Berns Story at the Road Rally. Don't miss this film if you're in the music business!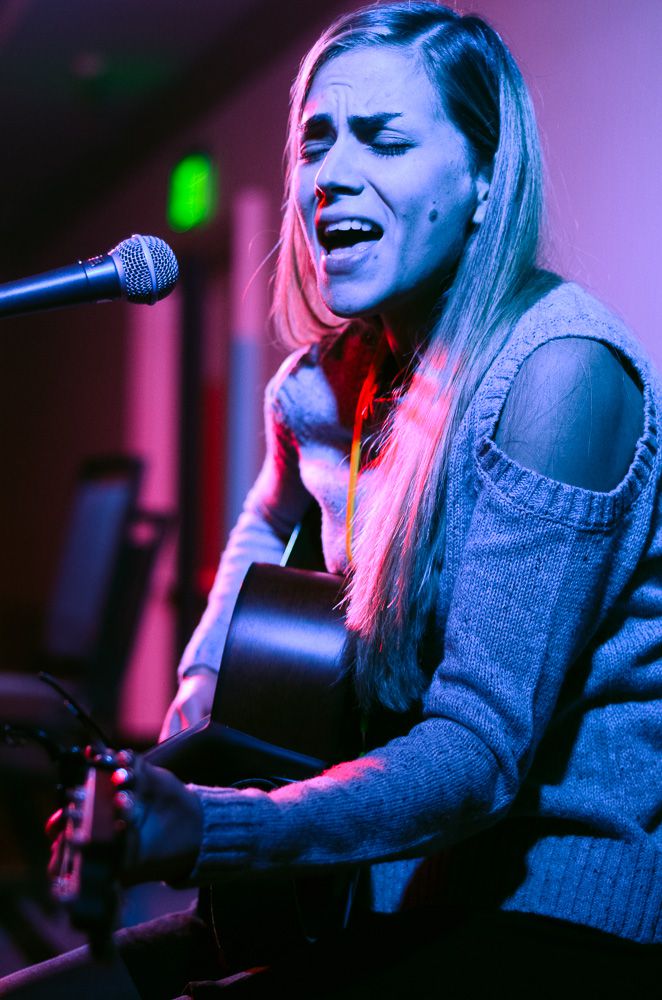 TAXI Member Olivia Bonilla gives a great performance at one of the Open Mics during the Rally.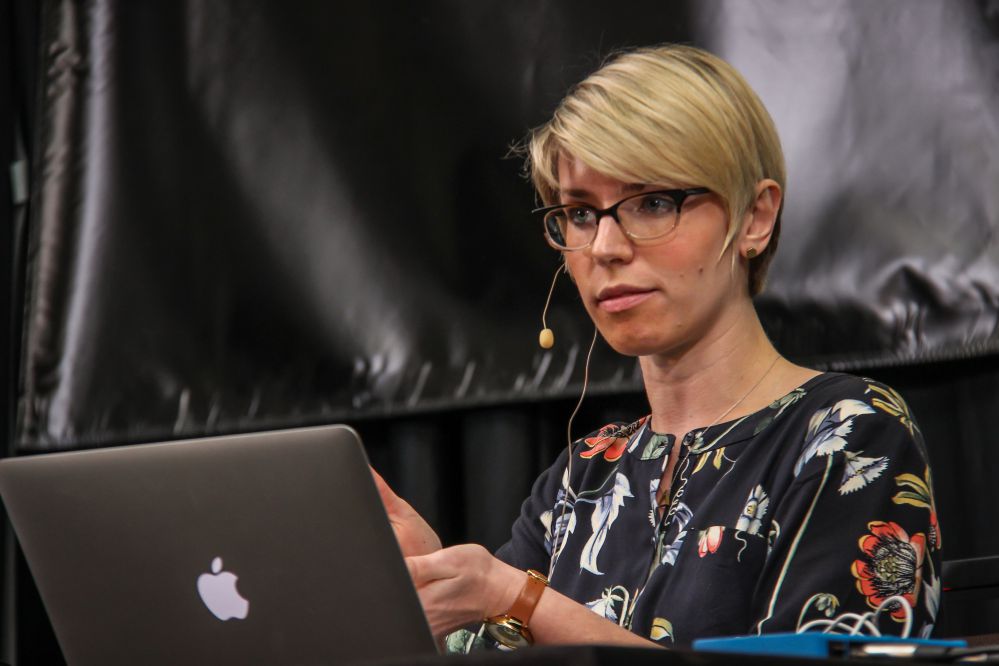 TV Editor Laurel Ostrander did an amazing job of showing our audience how an editor chooses, edits, and lays in music for a reality show. This was one of the best sessions we've ever put on the stage in 21 years of doing the Road Rally.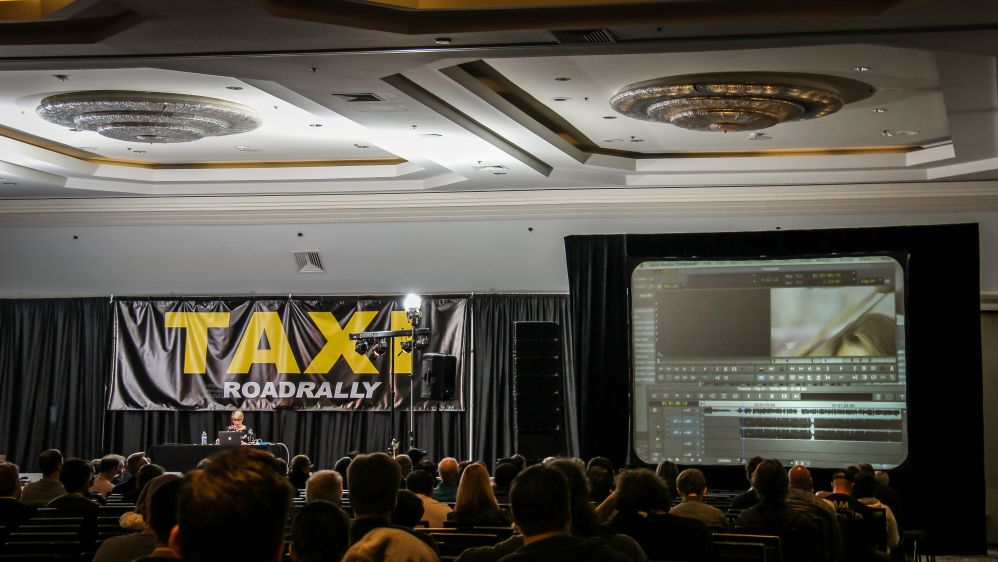 This is a great shot showing the detail our members were treated to by video editor Laurel Ostrander during her session in the Grand Ballroom called, How Video Editors choose and Use Music.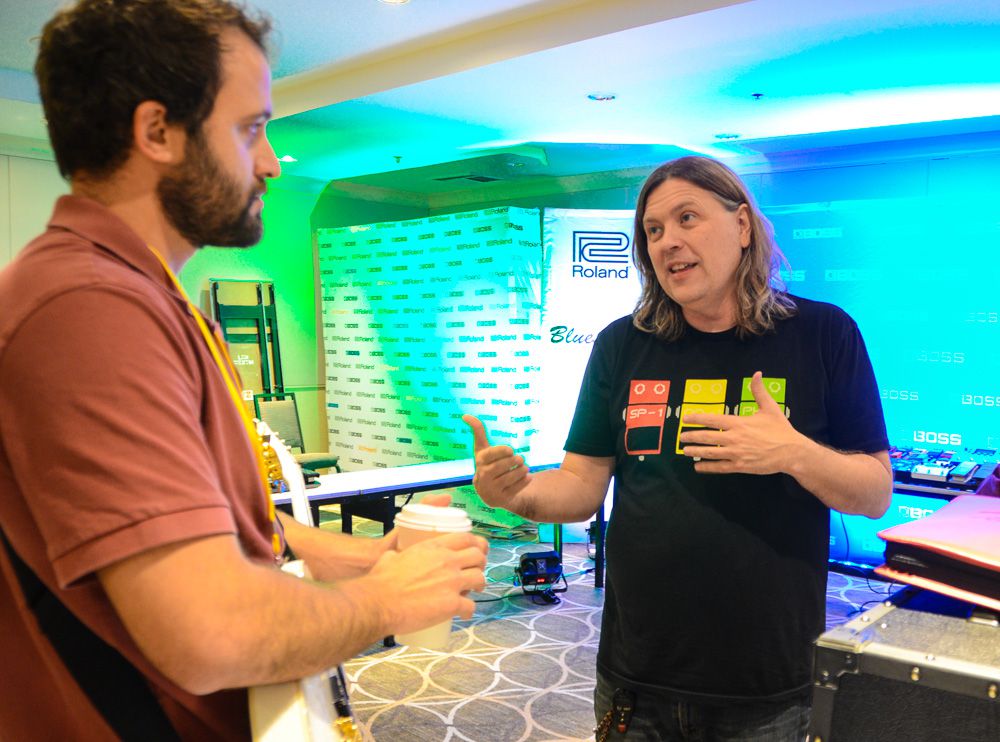 Roland and Boss had a great sponsor room that attracted lots of attention throughout the Rally weekend.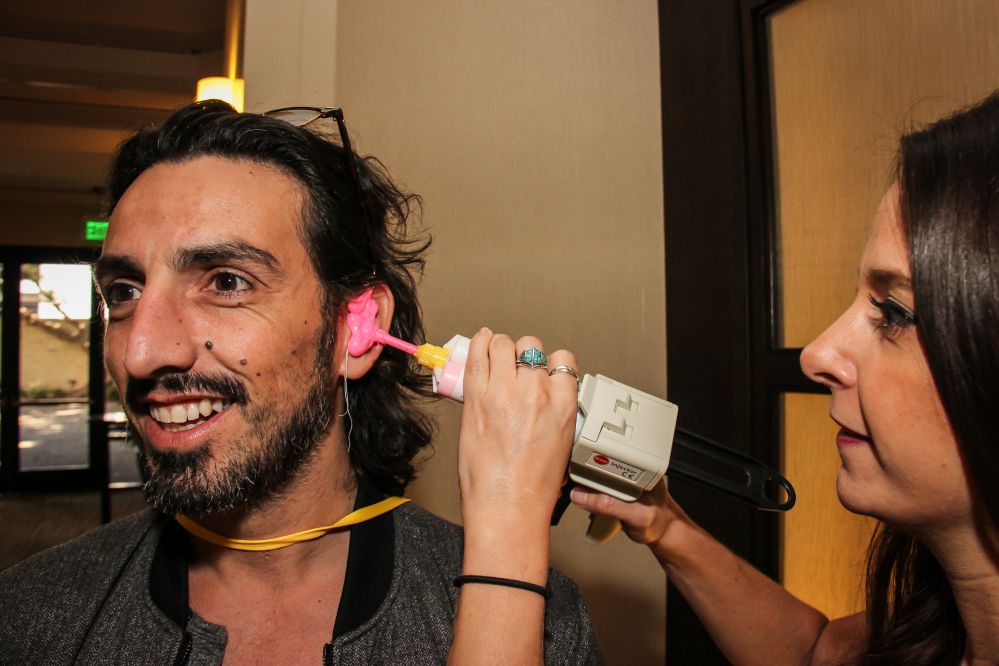 MusiCares appears to be sucking the brains out of this TAXI member's head, but that couldn't be further from the truth! In fact, they were at the Road Rally giving qualified members custom ear protection. This young lady is making a mold of the member's ear!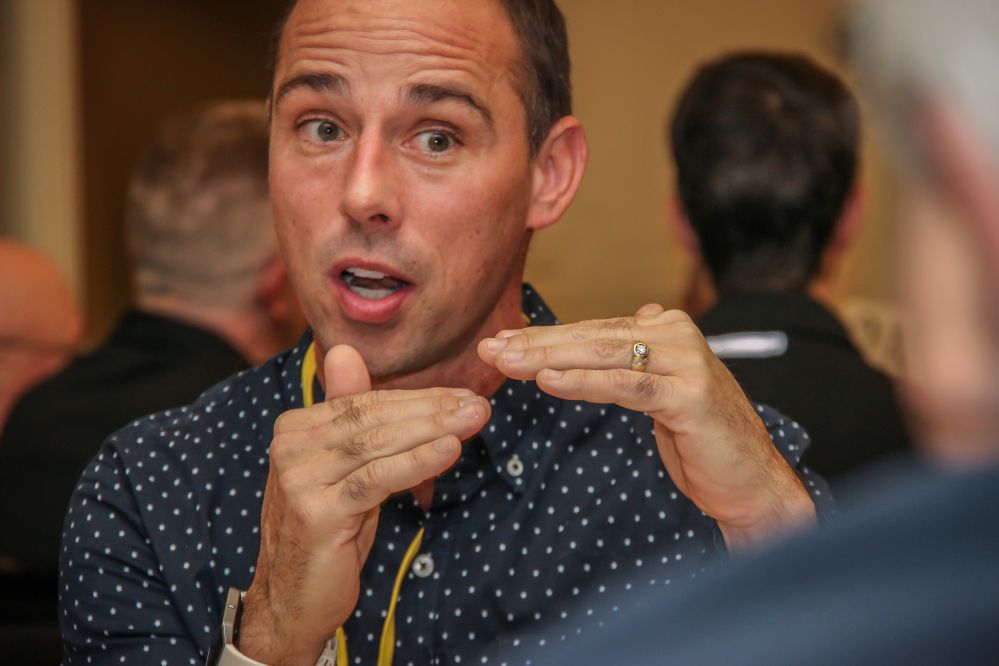 James Kocian (V.P. of A&R for Street Lamp Records) always gives great advice with a heavy dose of inspiration as well!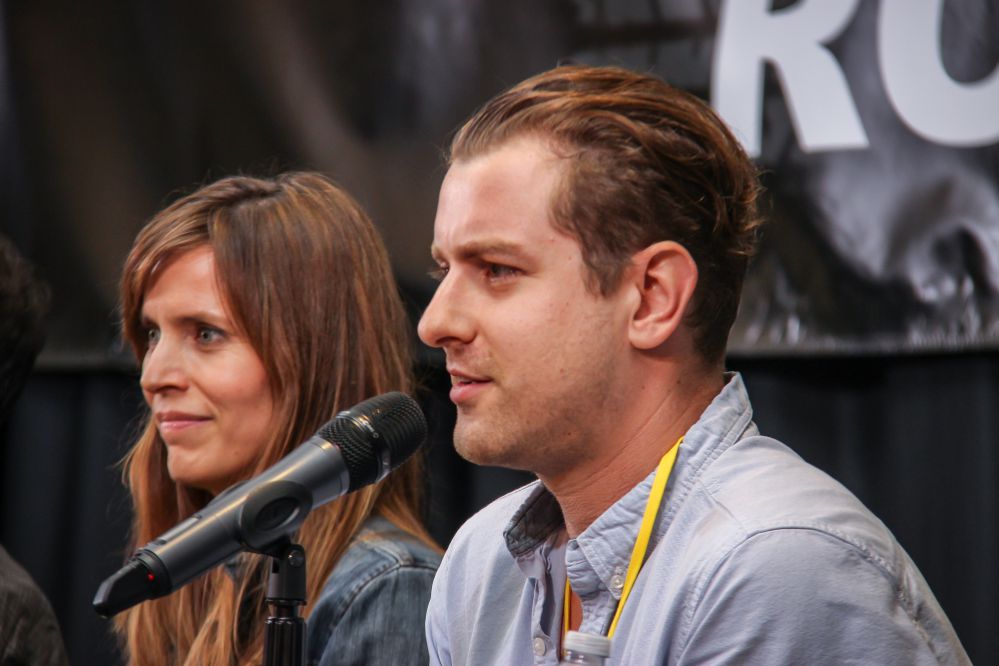 Music Supervisors Susan Dolan and Jacob Nathan listen intently to a member's question during their panel at the 2017 TAXI Road Rally.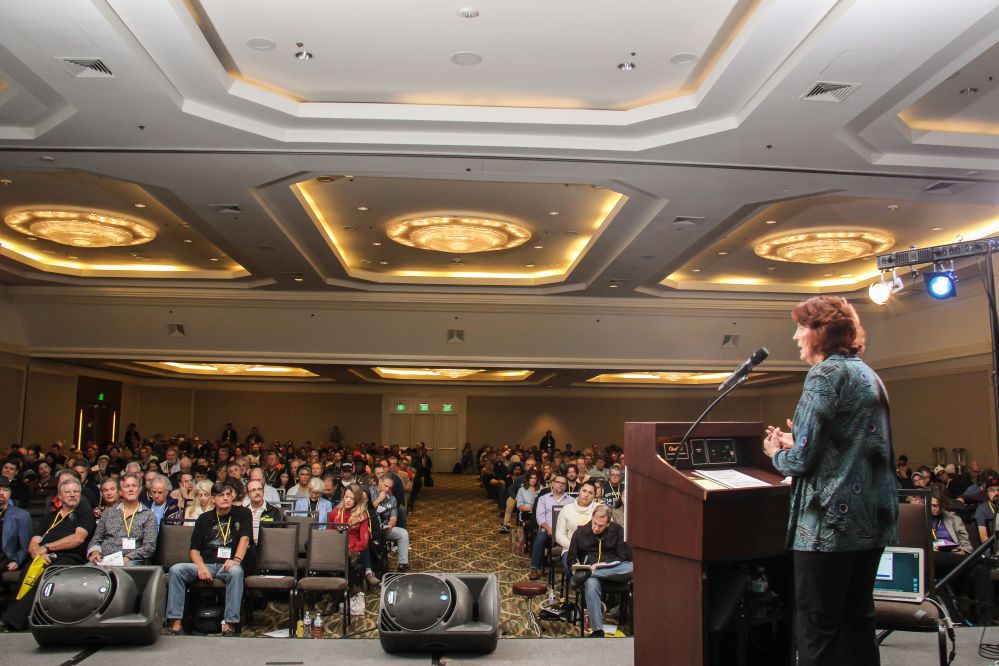 Robin Frederick packed the ballroom once again, and for good reason, her presentations are always super well prepared, and incredibly informative!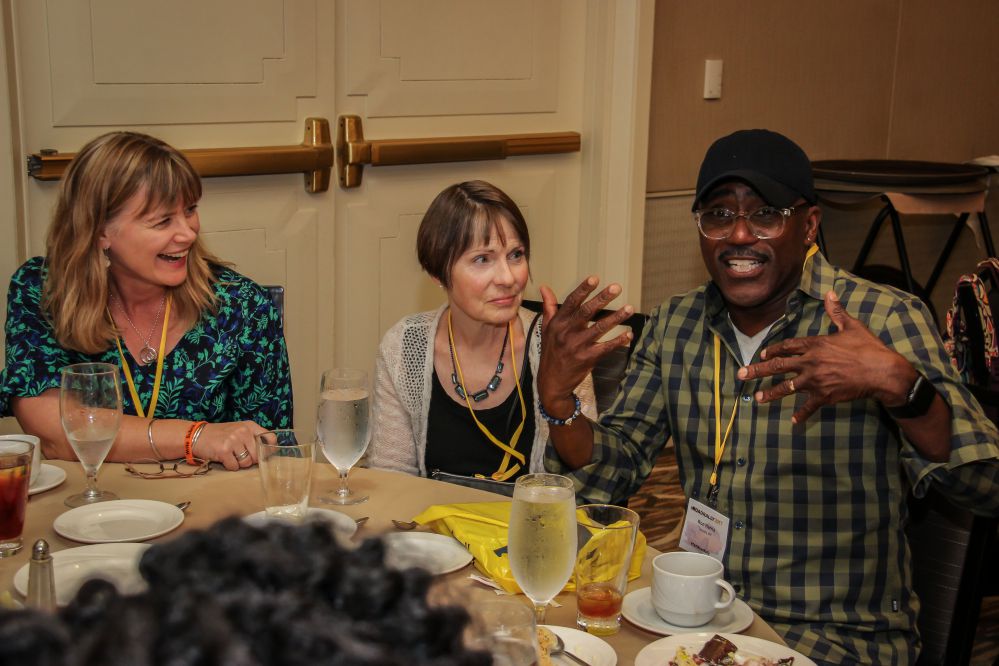 Hit Record Producer Ron Harris is a favorite during TAXI's Mentor Lunches at the Rally.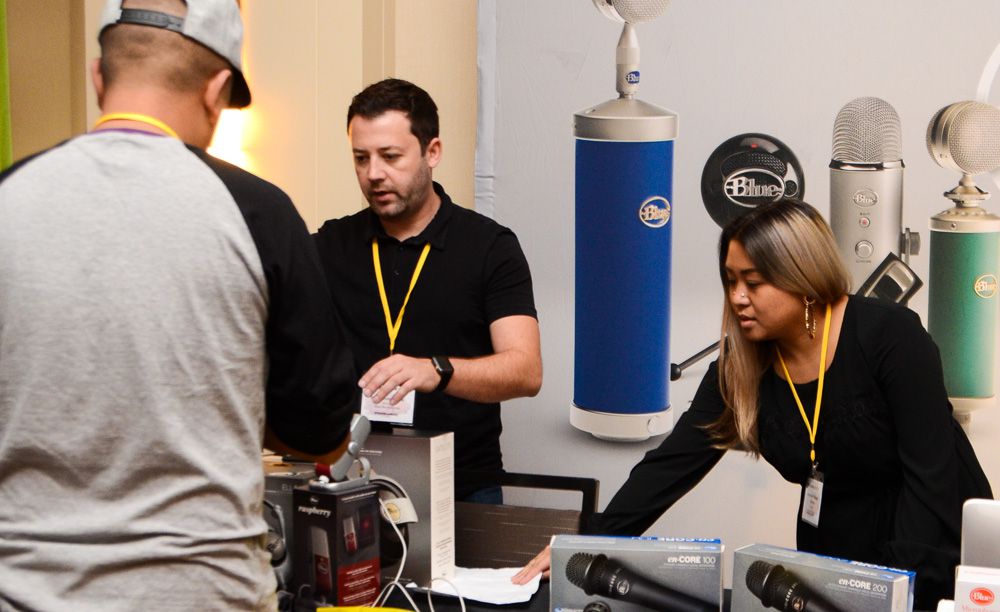 The team from Blue Mics was on hand to show our members their latest microphones and headphones. Blue was a very welcome addition to sponsor line up this year!


TAXI CEO Michael Laskow (3rd from left) was presented with a surprise Members' Choice Award. He's joined here by his wife Debra Laskow, and his closest friends: Legendary Record Producer Michael Lloyd; Hit Songwriter and Producer Ralph Murphy, Studio Pros, CEO Elad Fish, and Multi-Platinum Mixer/Producer and Rob Chiarelli.
Register for TAXI's 2018 Road Rally
Learn More About The Road Rally
Join TAXI and Get Your Two FREE Rally Tickets
Renew TAXI and Get Your Two FREE Rally Tickets
If you still need to be convinced, here are even more TAXI Road Rally Reviews!
"I was told that Rally would be a life-changing experience, and it proved to be absolutely true."

-Adriana Lycette, TAXI Member

"I flew 15 hours from Sao Paulo, Brazil, to LA just for the Rally. And I can tell you: It was one of the best experiences in my life!"

-Rogerio Maudonnet, TAXI Member

"I think it should be the duty of every TAXI member to do everything in their power to make the TAXI Road Rally their 'music industry pilgrimage' every year, because entire, successful music careers have been built from the Road Rally alone. I have witnessed it personally; it's not just a bunch of marketing hype."

-Fett, TAXI Member

"I would pose this question to anyone who could but didn't come [to the Rally]. Are you serious about music?"

-Terry Anthony, TAXI Member

"I'm skeptical of any service that offers to help musicians 'make it'… so I didn't know what to expect. …90% of [the TAXI Road Rally] was the most focused, specific, high-quality advice I've ever seen distributed in a seminar format."

-Stephen Fortner, Editor, Keyboard Magazine

" I learned more in three days about the business of music than I have from 45 years in playing bars. It was great, I loved it, and I will be back next year."

-Dean Brittain, TAXI Member

"The TAXI Road Rally is the best conference I have ever been to for musicians looking to become better at songwriting, performing, networking and marketing."

-Ariel Hyatt, Social Media Expert

"Will the Rally be a waste of my time if my music isn't 'ready'? I almost didn't go to the Road Rally this year because I didn't feel ready and professional enough. I decided to go anyway, and I'm so glad I did. Not only did I make some incredible contacts, but also I came home feeling much more professional and knowledgeable about the industry and my own direction as an artist. Thanks again for opening so many doors for me!"

-Celia Rose, TAXI Member

"What happens at the Rally is nothing short of magic, and in my case, life-changing. If you've frequented the Forums and TAXI TV, you now get to put real faces to the names of the people you've chatted with. And if you were using the Peer-to-Peer section of the Forums, now a lot of these people have even heard your music. When you get to the Rally, if you've used all the tools TAXI offers, it's the Super Bowl."

-Marcus Cohen, TAXI Member

"Many relationships began for me at the Rally, not only with fellow members, but also with music library owners and publishers who eventually signed my music. I would not have any of the success I have had so far without the TAXI Road Rally. It's a no brainer in my opinion, if you're serious about your career."

-Robbie Hancock, TAXI Member

"I have made more contacts in the industry and made several deals from people I've met at the Rally. Not to mention the friends I've made. It's hard to describe in words. You just have to experience it for yourself."

-Steve Barden, TAXI Member

"The TAXI Road Rally is an extremely energizing experience for everyone including artists, songwriters, and composers. So many contacts are made at the Rally, and there is so much to learn. Attending the Rally can be a career-changing weekend. You really can't put a price on this. Attending the Rally is an investment, not an expense. Place a priority on this and make it happen."

-Russell Landwehr, TAXI Member

"TAXI and the Road Rally have been the best investment in my musical career that I ever made. Nobody delivers like TAXI!"

-Kurt Kreimier, TAXI Member

"I nearly didn't make the trip over from Hong Kong, thinking that it was too early to benefit from the Rally after joining only 6 months ago. I couldn't have been more wrong, and this really was one of the most outstanding and enriching events I have ever been to."

-Andrew, TAXI member

"The entire atmosphere at the Rally is like... one big family. My wife said that she didn't want to leave such a warm environment to go back to the real world. Neither did I."

-Clay Butler, TAXI member

"The Rally is already perhaps the most focused, educational and even life-changing music convention out there."

-Matt Hirt, TAXI Member

"If you can only go to one convention, go to the TAXI Road Rally"

-Rob Chiarelli, Multi-platinum, two-time Grammy-winning mixer/producer

"As far as I'm concerned, it's the top educational and networking event in the music business and I recommend it in all of my books and workshops. Bravo!"

-Jason Blume, Hit Songwriter, 50 Million Records

"I was very impressed with the support, enthusiasm and excitement generated by TAXI members. Clearly, TAXI's service is something they truly believe in. Their energy certainly got my attention. I think TAXI did a great job with their conference."

-Jerry Davis, Music Supervisor, Fox Sports

"This year's Rally was my first. I was impressed with how many panels and workshops they offered at the event. TAXI provides direct access to top level executives and songwriters giving its members an incredible opportunity."

-Mike Elizondo, Hit Songwriter and Producer; 50 Cent, Eminem, Snoop Dogg, and Busta Rhymes

"I was thrilled to be a part of this year's TAXI convention. I am a big fan of TAXI and how it supports the realization of people's musical dreams."

-Kara DioGuardi, Songwriter/Producer; Celine Dion, Faith Hill, Kelly Clarkson, Santana, Taylor Hicks, Hannah Montana, and many others

"When I joined TAXI, I was told the Road Rally alone would be worth the cost of joining and it is true. My guest could not believe that all that great stuff that was happening at no cost. He said he would expect the tickets to be at least $500 apiece for any other event of this kind, not that there is one. Thanks again, truly a life-altering event."

-LJ, TAXI member

"This was my first TAXI Road Rally, and I have to admit I was a bit skeptical of the claims that it could "change my life." The first day blew my doubts away. Inspiring, helpful speakers and teachers from the upper echelons of the music industry willingly sharing their knowledge. Rooms full of people with similar interests, all excited to talk to complete strangers. I got an excellent critique of my music from an exec at a famous publisher, and made lots of contacts. I'll never be able to thank you enough!"

-Dave Ogden, TAXI member