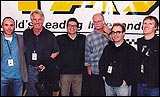 See A&R Royalty


Listen to a National Public Radio interview that gives a good overview of how TAXI can benefit songwriters and artists.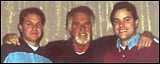 Learn how two TAXI members scored a #1 Hit on Kenny Rogers' platinum-selling comeback album.


Go undercover with EM writer Joanna Cazden as she spies on TAXI at the Road Rally convention, then publishes her findings.


Read what Spin Magazine had to say about TAXI's successes in placing songs for unknowns.


Get the real story from JPF's Brian Austin Whitney, in a "no holds barred" interview with TAXI pres. Michael Laskow.