This Article Originally Published June 2000
by Anne Freeman
(Princeton Songwriters; Nashville Songwriters Association, International*)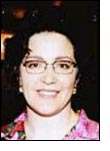 Are your songs ready to be heard by music industry professionals? If the answer is a definite yes, then TAXI is one available approach. TAXI offers its subscribers access to major record labels, publishers, and film & music supervisors who are looking for songs, artists, bands, and composers. Billboard, Musician, Hits, Recording Magazines and The L.A. Times have favorably reviewed TAXI.
TAXI sends its members biweekly tip sheets of requests from music companies. Members send their submissions directly to TAXI [Editors Note: or submit them online], where its staff of music industry professionals screen the submissions for those that are right on target for companies' requests. Appropriate submissions are forwarded to the companies by TAXI as solicited material. TAXI then notifies members regarding which companies have received submitted materials. Members whose tapes were not forwarded for a particular solicitation receive a written critique from the TAXI reviewers that will tell them exactly why the tape was not forwarded and how to improve it. To learn more about TAXI and its services, visit the TAXI website on our Links page or www.taxi.com.
I had the good fortune to meet and interview TAXI's founder and president, Michael Laskow, several weeks ago at a seminar he offered through the New Jersey Songwriters Association (NJSA) at The Three Beans CoffeeHouse in Haddonfield, NJ, (see our Links/Open Mic page). NJSA President Bruce Weissberg (609-858-3849) organized the seminar. Laskow had presented on a music industry panel at the Philadelphia Music Conference and gave the NJSA seminar before returning to Woodland Hills, California, where TAXI is located.
Although I hadn't made previous arrangements, when I introduced myself as the volunteer coordinator of The Princeton Songwriters, NSAI to Michael Laskow, founder and President of TAXI, he graciously agreed to an interview for The Princeton Songwriter's web site. We spent about 40 minutes discussing his company and his career in the music business before his presentation that night about TAXI to the New Jersey Songwriters Association and area songwriters.
We settled into a window seat in the corner of The Three Beans CoffeeHouse, overlooking a busy street in the beautiful Colonial hamlet of Haddonfield, NJ (Camden County). As his story unfolded, it became clear that this was not just a story about "the music business"; instead, his story is another chapter in "The Great American Story." Michael Laskow spoke of all of the elements that make up classic American business folklore: As a young man, he followed his dream to enter the music business, despite the fact that his career choice did not exactly enthrall his parents, who hoped for a college degree and a more traditional career. He found his way into the music business, starting at the very bottom and working his way up to significant heights. He identified a need in the industry and found a solution to address that need. He became an entrepreneur, founding a new and growing company to address the business need. Laskow did all of that and more. But what makes his story a great story is that he made a promise.
As an aspiring songwriter, you might ask how a story about a music industry businessman effects me, even if it is a great story? That's a fair question. How does the story of Michael Laskow, President and founder of TAXI affect you? If you are anything like me, when you took those first tentative steps towards entering the music industry, you probably heard statements from family and friends warning you about the pitfalls of the business, the scams, the snakes-in-the-grass.
Then, as you started on your journey, the materials produced by songwriter organizations seeking to help you through the music industry maze amply magnified those warnings. "Never pay to have your song heard!" and statements along those lines. Add on a few movies and TV shows depicting the darker side of the industry and there is a good chance that you ended up being scared to death like I was.
However, if you want to enter the music industry, it will be difficult to be scared to death all of the time and try to enjoy the experience. After all, the love of artistic expression is what probably brought you to its door in the first place. That's not to say you shouldn't be cautious, but living in fear kind of defeats the purpose of pursuing an artistic endeavor. That is why you are learning about the "other" folks in the music business, the business people like Michael Laskow. Who are they? What is their story? Why are they important to me? And finally, are there good, caring people out there in music-business-land that I can trust?
As aspiring songwriters, you can stay afraid or you can learn as much about the music business as possible so that you can develop a comfort level.
The Chance
Michael Laskow started his journey as a college student whose real dream was to be schooled the music business, much to his parent's chagrin. But he felt the call and did what many have done before him: he begged, pleaded, harassed, and cajoled his way into a job at a studio near his college and quit his "day job" as a student.
Michael laughed when he told me the story of how after he was told that no jobs were available at the studio, he called them five times a day, every day, asking if anything had come up. The poor receptionist was so sick and tired of his phone calls that one day his future employer called him and said, "If I agree to let you come in for an interview for one job and you don't get it, will you promise to never call us again?" That was just the chance that Michael had been waiting for. He took the interview, was offered the job, and shortly thereafter embarked on his new career—as a janitor!
The Promise
After we had a good laugh at the punch line of his job-hunting story, Michael said something that really caught my interest. He said that when he first reported for janitorial duty at the studio, he made a promise to his boss. He promised that someday he was going to repay the opportunity that his boss had given to him by helping as many other people get their foot in the door as he could. This promise came from a young man who had just slipped his own foot into the door and he was already concerned about how and when he would be able to help others! I knew then and there that this was a special story.
The Way Up
Michael Laskow began the steady climb up the music business ladder. He moved up from janitor to working in the tape and mailroom, then to assistant engineer, to engineer, and finally to producer, fulfilling his dream for a successful career in the music business. "I worked at two of the most profitable recording studios in the country." Michael said as we watched the Three Beans Coffeehouse slowly fill with people. "You've probably never heard of them, Howard Schwartz Recording in New York City, which specializes in audio and TV productions, and the LA Studio in LA. But even when working at studios of that stature, I was frustrated by the difficulty of getting acts signed that I was really interested in and thought had great talent. I remember one band in particular." he continued, scanning the room of people who had figured out by now that he was "the man" that they were there to see, their faces anxious with anticipation. "They were great. I'd work with them on my own time, trying to help them get a deal. But despite all of my efforts, it just didn't come together. That's when I started to wonder if there was a way to help unsigned bands and writers get their foot in the door. I thought, 'Somebody needed to bridge the gap.'"
While he continued his career as a producer, Michael pondered the problem and tried to come up with strategies to make the process of discovering and signing new acts and writers more rational for everyone involved. Listening to his story unfold, I began to understand that his being here in Haddonfield, NJ was not just about shopping his company and services to aspiring artists and writers. This was part of a life-long quest to make a difference, a fulfillment of the promise that he had made when he was first given his chance...and that he really did seem to care.
The Plan
"Somebody needed to bridge the gap." Michael Laskow stated. "Somebody needed to find a way to bridge the gap between the artists and writers and those who want their services." It seems so simple, so logical, I thought as he leaned forward, his face taking on intensity. "The problem was how to do it." Michael explained to me that the biggest problem facing any talent buyer, whether a record label or a publisher, is the sheer volume of material that comes through their doors. If they did not require those dreaded words, "Solicited Material Only," it would be impossible for them to get through the mountains of tapes that they would receive. The problem to solve was to get through the mountains of tapes for them, he said. Not so simple and logical, after all, I realized. There were some big time logistical issues here!
"I had to figure out a way to help unsigned artists and writers get their material to labels and publishers, but I had to build credibility into the process so that everyone would buy into it." "So, how did you do it?" I wondered out loud. "I put together a formal business plan." he said, "I identified the problems that had to be solved and how I would solve them. I worked on the plan for a good six months before going for financing." Michael sat back in the easy chair as folks milled around, hoping to catch some of our conversation. "I went to the labels and publishers and asked them, 'Tell me what you're looking for and I'll tell my company's (future) members. Then I'll screen the submission from the members and will send the great ones to you!'" The idea struck the proverbial chord, because Michael Laskow opened his TAXI doors in December 1991 and is still growing his business today.
Opening The Door
"How about some details regarding how TAXI member songs are screened and referred, etc." I asked. "There really is no mystery to the process." Michael replied and he outlined the process as follows: TAXI sends its members an updated list of what the people in the inudstry are looking for every two weeks. TAXI's members submit their music for listings that they feel are a good fit. TAXI's A&R staff screens all the submissions for each of the listings, finds the material that's on target and good enough, then forwards the selected tapes, CDs or MP3s to the A&R person at the label who requested the material. The request would look something like this: "Major publisher looking for pop, up-tempo, positive love song for Whitney Houston-type female singer." A time limit to respond is set for each solicitation so labels and publishers are assured that they will receive timely responses to their request. TAXI's professional staff (over 100!) screen all submissions. Those deemed to meet professional standards are mailed by TAXI to the publisher or label as solicited material, along with the TAXI member's contact information. It is then up to the publisher or label to make direct contact with the TAXI member if they are interested in the song. Submissions not deemed to meet professional standard are sent back to the TAXI member with a critique from the screener on how to improve the songs submitted.
Why It Works
"What our members really want to know is, what qualifies your screeners to decide if my song is professional or not? Who are these people?" Michael smiled, knowing that I was going to ask that question. "Do you know how many out-of-work A&R people there are in L.A?" he replied with a chuckle. That's how it works, I thought. I'm sure that Michael could see the light slowing crossing my face as the pieces fell together: A need, a niche, a plan, a solution.
"OK, so you have all of these A&R people with label experience, who know what would constitute a professional standard. But, do you train them to do the job of screening and critiquing?" I asked. "Absolutely." Michael replied. "I consider that one of the most important aspects of the process. These folks were in positions where they made decisions every day about artists and songs, but it was a 'thumbs up/thumbs down' situation. They didn't have to give definite reasons or detailed explanations regarding their decisions. But as a screener, they have to explain their decision if a submission is rejected and provide a critique to help the writer improve."
Michael explained that all screeners are trained, regardless of how many years they have worked in the music business. They learn the terminology of songwriting so that they can communicate to the writers in a constructive manner. They learn how to present their critiques. I asked how the screeners react to the training. Do they get offended? Do they think that they need the training? "As a matter of fact, most of them are grateful for the experience." he said. "A number of them who were hired into A&R positions after working at TAXI said that they do a much better job now because they can communicate more effectively with artists and songwriters."
Growing
"Michael, thanks for explaining the screening process. I'm glad to know that the folks doing the screening really are qualified for the job. Tell me about your membership, how many, how long, things like that." He pulled out some numbers for me, such as there are 5500 hundred members in 30 countries and TAXI is growing every day [Editors Note: TAXI is now close to 10,000 members]. That 50% of new members reaffiliate after one year and that 20% are multi-year affiliates. That TAXI screens over 60,000 submissions [Editors Note: now well over 100,000] a year covering most major music genres.
"Our members have another concern about all the label consolidations that are happening. Is that reducing the number of requests for material on the label and publisher end? What about the trend of labels to sign acts that also write their own material? Do you see these trends depressing demand for your services on the business end?" I asked. "As a matter of fact," he replied, "our requests are actually increasing." Michael explained that fewer labels means fewer staff to find songs at a publisher or label, so TAXI's services are one solution to downsizing. In addition, many newly signed acts suffer the 'sophomore syndrome,' where the artist spend 10 years writing the first album and can't come up with acceptable material in one year for the second album. He assured me that although the way things are done at publishers and labels may be changing, the need for great songs hasn't. It's just how the two get connected that is changing and that's where TAXI steps in.
A Promise Fulfilled
The coffeehouse was packed by now and it was getting near time for Michael Laskow to start his presentation about TAXI for the New Jersey Songwriters Association members and area songwriters. I thanked Michael for the interview and asked if there was anything else he wanted to share. "Yes, there is," Michael said. "Most people don't want to give up jobs and family to become a songwriter. Just because you have a family and a career, that doesn't mean you can't write a hit song." My goal is to open the door and to provide opportunities. There are lots of ways that you can participate in the music business and get your songs out without giving up your life. I've worked hard to make sure TAXI is one of those ways."
We shook hands and I watched Michael take the podium and greet the audience of artists and songwriters, who pushed forward to hang onto his every word. His face was filled with kindness as he started his story, embracing the audience as he spoke. I slipped out the door and started my long drive home, thinking, what a great story — what a great American story. Not only did Michael Laskow get the chance to pursue a life-long dream for a career in the music business, but he found a business problem, devised a solution, created a business plan and successfully executed it. How successfully? Well, if you visit his web site and do the math, using the numbers of members I quoted to you, you'll get an idea of how successful his business is. You can also learn about the success of TAXI members on the site. But the best part of the TAXI story is the one hardest to measure: that of a promise made and a promise fulfilled.