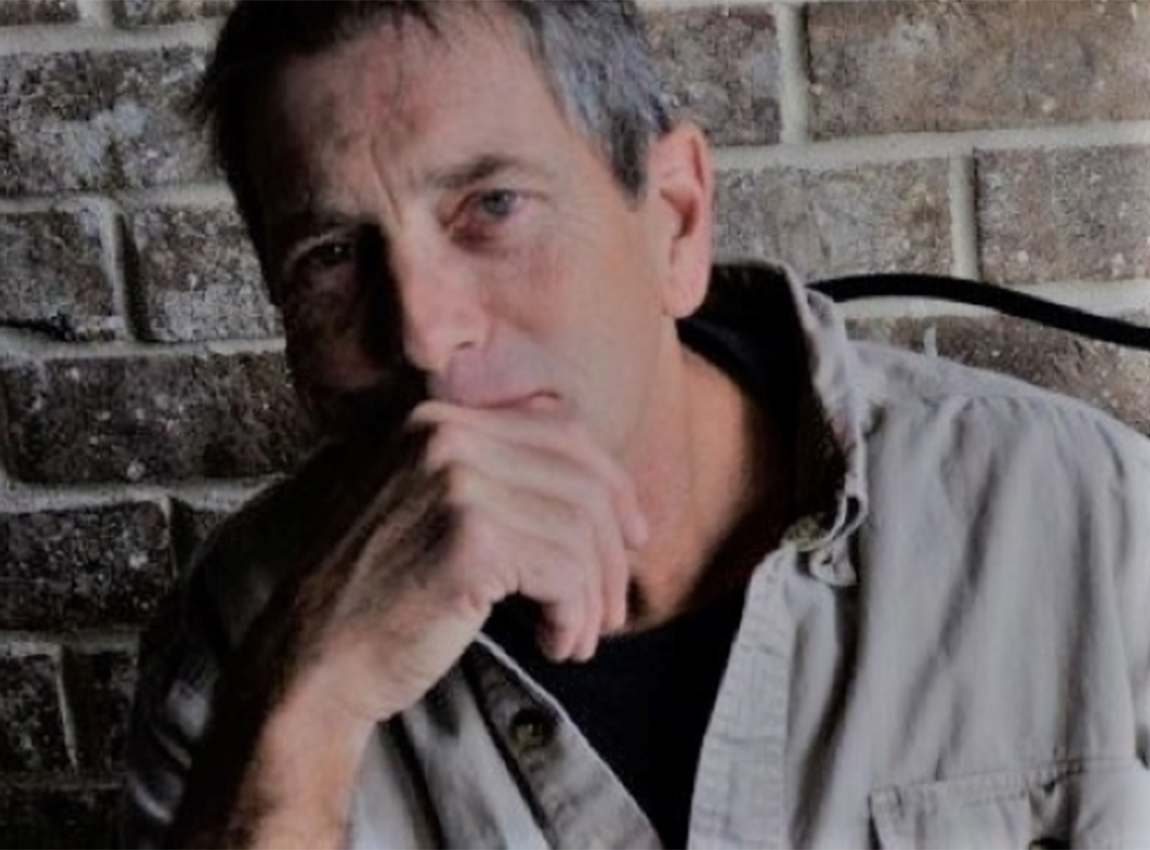 Do you have any advice for new TAXI members when they feel like they haven't had any success in their first year?
For me, the main thing would be that it's okay to get frustrated and ticked off! If you're not emotionally attached to your work you can't expect listeners to be. But, you should channel your frustration into figuring out why your songs are being returned by TAXI's A&R people. This is hard work. Believe me I know!

You have to objectively listen to your fellow members' songs that were forwarded in the TAXI Forwards Blog, and decipher what those songs had that yours didn't. Was it the melody, the mix, or the melodic rhythm (if it was a vocal song)? Is the intro too long? Are your samples not up to date or comparable to the best out there? It's difficult, but it's crucial to figure that stuff out and fix those things.

Do you collaborate?
Good question. When I moved to Nashville I joined NSAI. In Nashville it's all about co-writing, and I understand the reasoning. Two or three people in a room, or on a Skype, Zoom, or FaceTime call can come up with ideas faster than one writer working alone.

I must've had 25-35 co-writers in my first few years with NSAI. Lots of songs got written, but no traction. Granted, we were trying to write for artists, and that's a whole other story!
I have four people I've co-written with in the last few years. All TAXI members who know what they're doing and what we're trying to accomplish. Knowing your goal—which in those cases was landing some TV or film placements—is vitally important.
How do you find your collaborators?
TAXI's convention, the Road Rally is where I've found all but one of my current co-writers!
What do you expect from your collaborators?
I need them to do the research, and know the genre for the song we're working on through and through. Have several really good, really strong song ideas that fit the genre.
For example, last year I had a co-write where the person reached out and asked me to write with them. When I got to the writing room, he asked what I had. You don't do that! If you ask someone to co-write and they agree, you come prepared with your great ideas! Then you go from there.
You do your own engineering and production, don't you?
I do a lot of it, Michael. I do 99% of the recording in my studio, and I've played everything except for some piano parts on a song or two. I will admit my ears are pretty beat up from touring for all those years, so I send my vocal songs out for mixing and mastering. I've got a stellar engineer in Australia who does that for me.
How did you learn those recording and production skills?
One word: YouTube! Or is that two words? Seriously, the tutorials and reviews about equipment on YouTube could teach a 5-year-old to fly a Cessna! I decided on Logic Pro as my DAW after extensive research. I've never regretted my choice. It's very user friendly and intuitive. Also I almost always pick up great tips about techniques or new gear at the Road Rally.
Tell us about your studio set up.
As mentioned, I've got Logic Pro, also a Focusrite Scarlett interface, KRK Rokit 5 monitors, and a couple of Rode condenser mics. I don't like bells and whistles, so I keep it simple.

What are some of your favorite pieces of gear or plugins?
Sorry to disappoint Michael, but I'm not a gear junkie at all! But, my favorite plugin is the Waves Infected Mushroom Pusher! It's a cheap "mastering" plug-in that adds life to a mix!
My Cirrus 5 string bass is maybe my favorite piece of equipment. But, I also have a $30 nylon string guitar that sounds awesome on a song! Love playing that thing!
How long does it typically take you to do a song, from concept to final mix?
I'm finishing up a collection of 20 instrumentals for a music library now, and I got 17 of them done in a little less than a month. I still have to do alt versions, but the composing part is finished.
Vocal songs are of course much more involved. I just finished one in 24 hours, but that's a rarity. I'd say from start to finished mix, maybe 10-14 days. I usually nitpick lyrics to death! I want them to make absolute sense and be truly cohesive.
"I didn't know what a DAW was when I joined TAXI."
How did you learn about things like making stems and stinger endings?
Some of my learning was trial and error. Some of it was done using YouTube and other online sites, but I also acquired a bunch of knowledge at the five Road Rallies I've attended. There are classes for all levels of producers and writers. I didn't know what a DAW was when I joined TAXI.
Well, you've certainly figured that out! Tell our readers why the TAXI Forum is so valuable.
Oh wow, the Forums… where else can you put your song ideas, or rough mixes out to a group of friendly, like-minded individuals who will give you honest feedback and encouragement?
Where else can you see who is getting forwarded and actually placed on TV shows, and then hear the song or instrumental that got placed? And also get the backstory on it!
There is so much under-utilized info available on the TAXI Forums.
How do you feel about the TAXI Road Rally?
Picture a breakfast buffet or brunch at a trendy, upscale restaurant. There are all of these wonderful dishes. Some you've never tried, and some you have but just want more of. That's the TAXI Road Rally to me.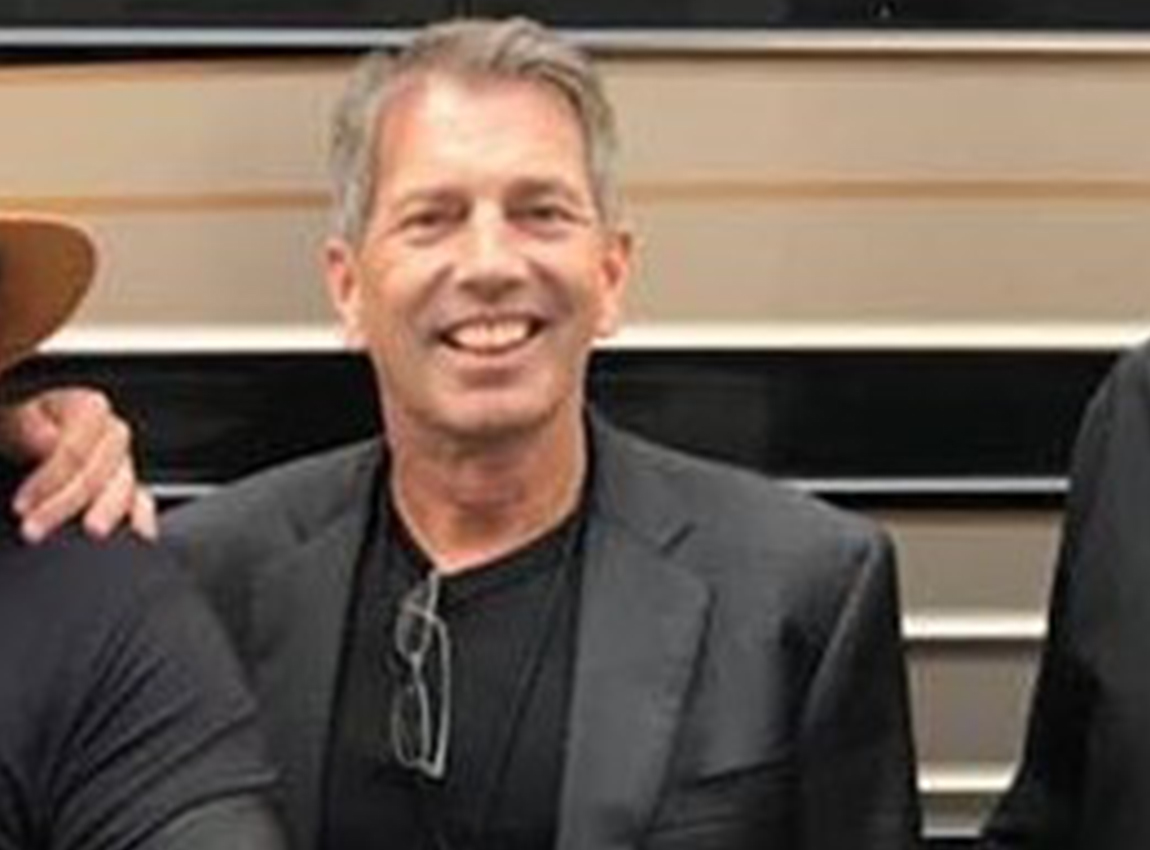 There are so many informative classes, and there is so much "timely" information. And that's key! Timely, as in what's moving on the charts at the moment, or what's being placed on TV right now. And it's free for each TAXI member and a guest! And then you're surrounded by 2,500 like-minded souls, and dozens of mentors with information they'll freely offer to you. It's a wonderful four days.
Do you have any advice for new TAXI members on what they should focus on, and how that might shorten their timeline to success?
Oh yeah, and I've lived them all! I'll list them.
Attend the Road Rally! If you're writing new material and submitting songs on a regular basis that's great! That's the first step. But, you will learn so much at the Road Rally, and it will drastically shorten the arc of your learning curve.
Read and reread the TAXI listings before submitting.
Don't get overly excited by a forward or overly bummed by a return. Your song or cue might be perfect, but just doesn't happen to fit what you submitted it for.
This one is really important and took me a while to figure out. Don't immediately try to change your song or cue based on one return and one critique from the screener. Realize that the screener is giving his/her opinion on why your song didn't fit that particular listing. It may be perfect for a similar request, but not for that one. Now, if the critique says that your sounds are really dated, over-quantized or feel stiff, or there are tuning issues, that's a different issue.
"Do everything you can to make it easy for the music library, the music editor, and the music supervisor."
Is it enough to be really talented, or do you have to have a good grasp of the business etiquette and come across in a professional, business-like manner to keep your clients coming back to you?
We're in business to create music for people who have limited time, limited patience, who have ridiculous deadlines, and have multiple bosses breathing down their necks! Do everything you can to make it easy for the music library, the music editor, and the music supervisor. If you write vocal songs, have all of your work-for-hire agreements at your fingertips. Know which of your songs are signed, and if they're signed exclusively or non-exclusively. Please look into Keith Lubrant's "Composer Catalog" software. It has saved me a lot of pain!! And don't pester a library you've submitted to. Be respectful and give them several weeks to review your material. They're busy.
Can you share a couple of do's and don'ts when taking care of business relationships?
Yes thank you, I'll embarrass myself in front of all my friends, here, lol.

In mid-2018 I started picking up a bunch of music libraries. I was signing songs left and right, and even had three of the libraries pay me up front!

Well unfortunately, in my excitement it turns out I signed a song with two different libraries: one exclusively and one non-exclusively. I realized the mistake just before my collection of songs was going to be released at the exclusive library. I honestly don't think I've ever felt so bad in all of my life.
Of course, I emailed and called them immediately to tell them about my mistake. I've since written a bunch more for that library, and they get me some nice placements. Use Composer Catalog or have a spreadsheet and don't make my mistake!
So that was my "don't." For a few "Do's";
Keep on writing/composing and perfecting your craft.
Keep learning and reading about your "job."
Do your research! What types of music are reality shows using? What are commercials using? What genres, tempos, and what type of instrumentation?
Use resources like "ispot.tv" to find out which songs are being used in commercials and Film/TV.
That's a great list, thanks for sharing it! You're a pretty savvy and well-seasoned professional at this stage of your life. What do you wish your 20-something self would have known that you know now?
Seriously, in my 20s I was perfecting my craft. I moved to LA, auditioned for bands, played a house gig six nights a week, and simultaneously worked a full-time job six days a week. I wouldn't change that.
I fell asleep on the 405 at 6 a.m. driving to my day gig after playing until 2 a.m. (I would change that). I didn't crash. I just fell asleep while stopped in rush hour traffic. I quit my day job that morning and put all of my heart into music.

I guess what I'm saying is, you've got to put the hours/years/miles in to create an understanding of who and what you are. You've really got to want this, if you really want this. Put the time and research in. But please stay awake in traffic!
"When I joined TAXI in August of 2015, I had no idea there was such a thing as 'Film/TV' music. Now I write Blues Rock, Indie Pop, Singer/Songwriter, and even a little sports-oriented Hip Hop! I have publishing deals and placements in all of those genres, and in my opinion all of that is from being a member of TAXI!"
Well, I'm happy that you fell asleep at the wheel while you were stopped! Any final thoughts?
Yes, Michael, and I'm sorry if I'm repeating myself but when I joined TAXI in August of 2015, I had no idea there was such a thing as "Film/TV" music. I thought the songs on TV we're pulled from a publisher's back-catalog.

Also, in 1990 I was a Country music writer living in Nashville trying to get an artist cut, and all I wrote was Country music.

Fast-forward to 2020, and now I write Blues Rock, Indie Pop, Singer/Songwriter, and even a little sports-oriented Hip Hop! I have publishing deals and placements in all of those genres, and in my opinion all of that is from being a member of TAXI!

But it's not enough to just be a member. You have to use all of the resources TAXI gives you: The Road Rally, Forwards Blog, TAXI TV, and the Forums!! Post your music on the Forums and get some critiques and ideas. Listen to other people's songs that were forwarded on the Forward Blog. Figure out why theirs was and why yours wasn't. It's an education. I've tried to treat it like one.
To hear some of John's music, click here!