How much would you pay to meet one-on-one, face-to-face, with a Music Supervisor, Music Library Executive, or a Hit Record Producer? Well, put your wallet away because you can do that for FREE at TAXI's 23rd annual convention, The Road Rally!
Yep, each and every TAXI hosts a three-and-half day convention attended by 2,500 songwriters, composers, and artists from all over the world! This year's Rally is November 7 – 10 in Los Angeles. It's right next to LAX, so you don't need to rent a car or navigate LA's notorious freeways – just take the free shuttle to the hotel.
What can you expect? 15 incredible panels including:
Lifetime Achievement Award – Jonathan Cain from Journey
The John Braheny Songwriting Award – Clark Van Norris
Film & TV Song Pitch Panel with Music Supervisors and Music Library Executives
How to Get More Forwards, Deals, and Placements
Making Money with Your Old Recordings
Jam Rooms and Open Mics each night!
Instrumental Pitch & Feedback Panel with Music Supervisors and Music Library Executives
How Daytime Dramas Choose and Use Music with a Music Supervisor and a Music Library Executive
Music Supervisor Pitch Panel with several different types of Music Supervisors
Producing Fleetwood Mac with Ken Caillat – Rumours and Tusk dissected!
Creating Trailer Instrumentals
Writing and Producing Music for Advertising
Understanding Music Library and Publishing Contracts
Happy Ending Pitch Panel – The last panel of the weekend, and the panelists are huge Record Producers and Film/TV Music Library Executives
But wait, there's more!
Each TAXI member gets to pick an industry Mentor for a 15-minute face-to-face meeting. Get great advice, start a relationship, and who knows… maybe even get signed! That's happened hundreds of times over the years.
Classes on virtually every topic you can think of! Dozens of them!!!
Recording and Mixing
High-End Music Production
Songwriting
Using Virtual Instruments
Music Law
How to Use Meta Data
How to Succeed in the Music Industry
Creating Instrumental Cues
Booking Better Gigs
Mastering Your Music
How to Become a Successful TAXI Member
How to Reverse Engineer Instrumental Cues
Live Feedback on Your Music With Michael Lloyd
Music Marketing
Website and EPK Design
Building Your Catalog for the Long Haul
What Hitmakers are Doing That You're Not
How to Protect Yourself as an Independent Musician
Many more to be announced, and repeats on some classes to make sure you get a chance to attend what you want!
What are you waiting for?
Why delay your success, when thousands of TAXI members have told you that the TAXI Road Rally is "the thing" that launched their careers simply by coming to this incredible weekend of Panels, Classes, Mentors, Pitching, and most of all Networking with top industry professionals and collaborators?
Still Not Sure If You're Coming?
"This was my first Rally and absolutely the best weekend I've had... ever. Don't tell my wife, she thinks it was our wedding!"
—Russell Landwehr, TAXI member
"Everyone I spoke to really raved about the Road Rally."
—Jeff Brabec V.P. BMG/Chrysalis Music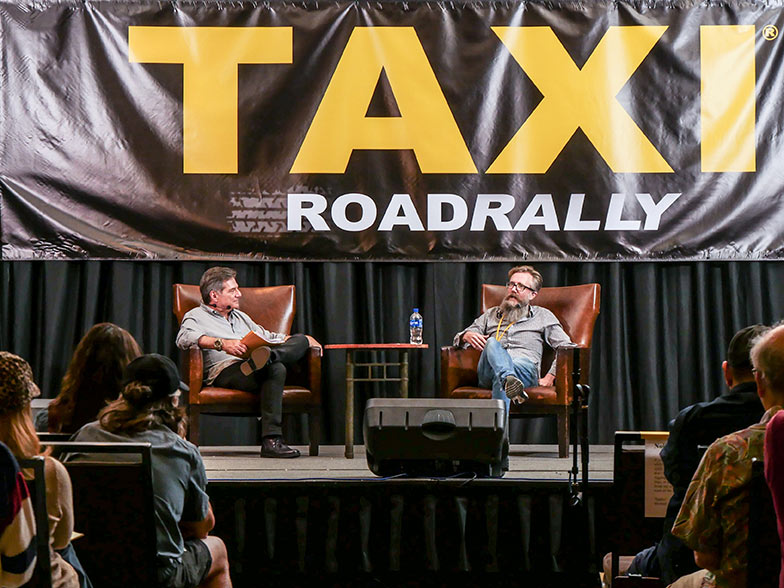 TAXI's Michael Laskow interviews music for advertising expert/music supervisor, Karl Richter during the Which Music Gets Used for Advertising panel at TAXI's 2018 Road Rally.
"I gotta say, it lived up to the hype and then some. That was one of the greatest experiences of my life."
—Mike Baressi, TAXI Member
"I had read so many comments about how spectacular the Rally is, that I was worried about being let down. But, I must thank you, TAXI, for delivering MORE than you promised in your advertising, and for somehow, magically, lighting that proverbial fire under my ass and inspiring me to work, work, work. You will see me next year. No question."
—Aaron Penton, TAXI member
"The experience not only lived up to my expectations, it surpassed them!"
—Russ Reiter, TAXI member
The people I've been able to meet through TAXI are amazing."
—Alexi von Guggenberg, TAXI member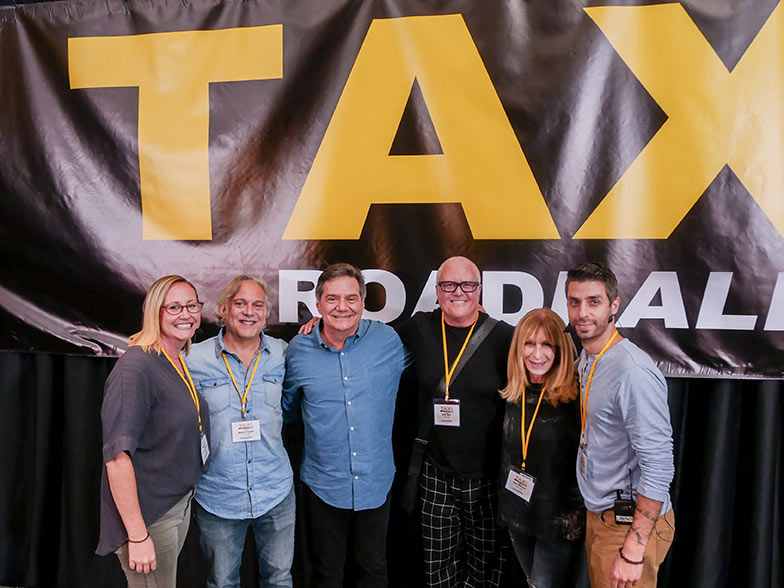 (Left to right) Music licensing executive Shannon Quisenberry, music supervisor Mason Cooper, TAXI's Michael Laskow, music library executives Bob Mair and Beth Wernick, and music supervisor Frank Palazzolo pose for a quick shot after their Film and TV Music Pitch Panel at TAXI's Road Rally.
"I nearly didn't make the trip over from Hong Kong, thinking that it was too early to benefit from the Rally after joining only 6 months ago. I couldn't have been more wrong, and this really was one of the most outstanding and enriching events I have ever been to."
—Andrew, TAXI member
"I was surprised at how easy it was to meet people. I'm pretty introverted, so it's tough for me to go up to a stranger and start a conversation, but it was so easy there – in lines, classes, at the bar. I met a ton of people, had some great conversations, made a bunch of new friends. And I was surprised at how eager the experienced members were to give you tips. Everybody seems to want to help you be successful. Great vibe."
—Rob Roper, TAXI member
"I was told that Rally would be a life-changing experience, and it proved to be absolutely true."
—Adriana Lycette, TAXI Member
"Even if you suck at schmoozing you'd still get a ton out of the Rally. I honestly believe if everybody knew what they were missing by not attending the Rally, they would start saving up TODAY for next year."
—Matt Hirt, TAXI Member
"I flew 15 hours from Sao Paulo to LA just for the Rally. And I can tell you: it was one of the best experiences in my life!"
—Rogerio Maudonnet, TAXI Member

Video editor Laurel Ostrander was a huge hit as she showed a packed ballroom how she selects, edits, and lays music into an episode of a reality TV show. People who attended this presentation said it was "life changing!"
"What a great convention. This was my first year, and I could not get over the fact that it's FREE! I cannot figure out why TAXI's not charging $400-$500 for something of that caliber."
—Kerry Cox, TAXI Member
"I think it should be the duty of every TAXI member to do everything in their power to make the TAXI Road Rally their 'music industry pilgrimage' every year, because entire, successful music careers have been built from the Road Rally alone. I have witnessed it personally; it's not just a bunch of marketing hype."
—Fett, TAXI Member
"I would pose this question to anyone who could but didn't come [to the Rally]. Are you serious about music?"
—Terry Anthony, TAXI Member
"I'm skeptical of any service that offers to help musicians 'make it'… so I didn't know what to expect. …90% of [the TAXI Road Rally] was the most focused, specific, high-quality advice I've ever seen distributed in a seminar format."
—Stephen Fortner, Editor, Keyboard Magazine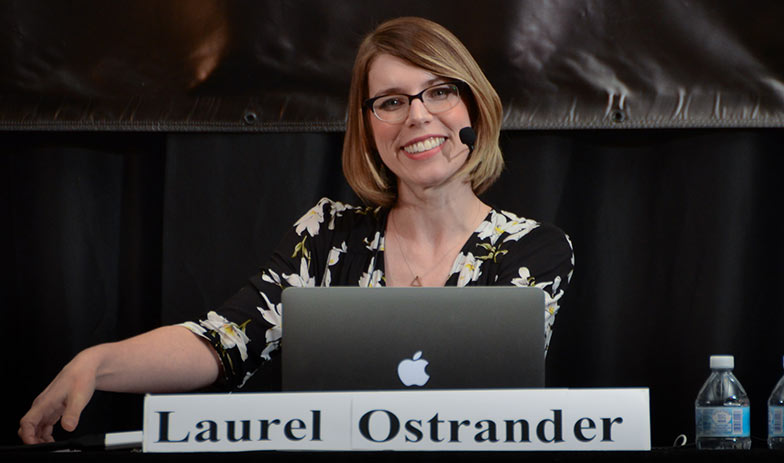 A close up of the aforementioned video editor, Laurel Ostrander.
"It still amazes me more people don't take advantage of this opportunity! At first I didn't think I could afford to go. After thinking it through, I realized I couldn't afford NOT to go."
—Craig Larson, TAXI member
"I just returned home last night from my first Road Rally. I learned more in three days about the business of music than I have from 45 years in playing bars. It was great, I loved it, and I will be back next year."
—Dean Brittain, TAXI Member
"The TAXI Road Rally is the best conference I have ever been to for musicians looking to become better at songwriting, performing, networking and marketing."
—Ariel Hyatt, Social Media Expert
"Will the Rally be a waste of my time if my music isn't 'ready?' I almost didn't go to the Road Rally this year because I didn't feel ready and professional enough. I decided to go anyway, and I'm so glad I did. Not only did I make some incredible contacts, but also I came home feeling much more professional and knowledgeable about the industry and my own direction as an artist. Thanks again for opening so many doors for me!"
—Celia Rose, TAXI Member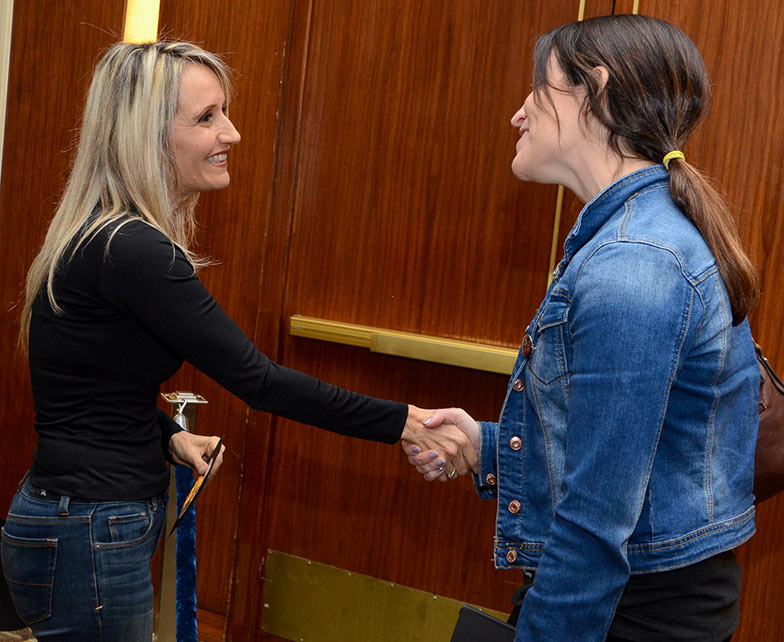 Hollywood film scoring composer Sharon Farber meets TAXI member Tamara Miller right after being interviewed on the Grand Ballroom stage during the Road Rally.
"What happens at the Rally is nothing short of magic, and in my case, life-changing. If you've frequented the Forums and TAXI TV, you now get to put real faces to the names of the people you've chatted with. And if you were using the Peer-to-Peer section of the Forums, now a lot of these people have even heard your music. When you get to the Rally, if you've used all the tools TAXI offers, it's the Super Bowl."
—Marcus Cohen, TAXI Member
"Many relationships began for me at the Rally, not only with fellow members, but also with music library owners and publishers who eventually signed my music. I would not have any of the success I have had so far without the TAXI Road Rally. It's a no-brainer in my opinion, if you're serious about your career."
—Robbie Hancock, TAXI Member
"Do what you need to in order to attend the Road Rally in November. It is an information gold mine, an amazing social atmosphere and a major motivator."
—Paul Croteau, TAXI Member
"I speak at a lot of music events nationally and internationally throughout the year. The TAXI Road Rally is my favorite – by miles." —Debra Russell, Industry Professional
"The entire atmosphere at the Rally is like... one big family. My wife said that she didn't want to leave such a warm environment to go back to the real world. Neither did I."
—Clay Butler, TAXI member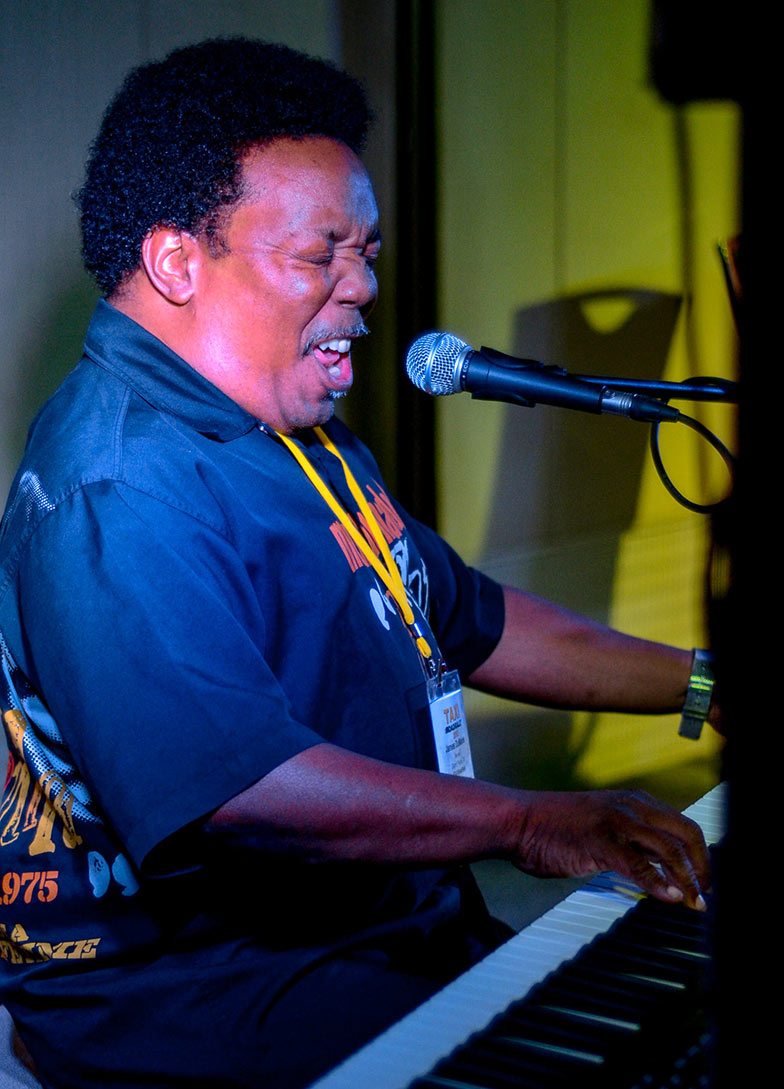 We can't see this gentlemen's badge or his name, but we loved this shot of his passionate performance during one of the six open mics that we couldn't resist including it in this collection of photos!
"The whole weekend was an unforgettable experience that was entertaining and educational beyond all my expectations. I'd read all the testimonials and they sounded just too good to be true, but now I'd write all those things myself – and more besides. Meeting the members and everyone was absolutely amazing, and if that had been the only thing I did, it would have been worth the 10,000 mile round trip. What a community!!! Thanks to all you guys – you are incredible!!!!"
—Graham, U.K., TAXI Member
"At the final panel at #TAXIRoadRally What a weekend! Truly life altering!"
—Patrick Adams, TAXI member
"This has been the BEST weekend of my life."
—Mark Himley, TAXI member
"You guys are amazing! The advice, instruction and exposure are worth thousands of dollars. And it was free!"
—Alex Paul, Taxi Member
"We want to thank all of the TAXI staff, guest speakers and sponsors for putting on another outstanding Road Rally. Thanks to TAXI, we are years in advance of where we would be if we had done it alone."
—Jon & Larry, Lovehandles Music, TAXI members